Ribbon warrior Jajka figure non-scale
By Soft Shell Crab
Well, that was unexpected. I didn't think I'd come across a Jajka figure. Jajka is the captain of Bonple High School's senshado and Tankathlon team. Basically, she serves as an antagonist in Ribbon warrior.
This figure is by Soft Shell Crab, the very same circle that has also made Shizuka figure that I've painted a few years ago. As said, I did not expect to find this figure. I didn't even know there was a Jajka figure.
I acquired this from Suruga-ya, a second-hand market place in Japan. The website has occasionally let me find rare gems, but I haven't seen anything worthy of it over a year and was beginning to lose interest.
I guess I found one finally. This kit cost me only 6,000yen also. All in all, a small victory for me after a big disaster (Spending 30,000yen on a dodgy Ladios Sopp kit…)
The kit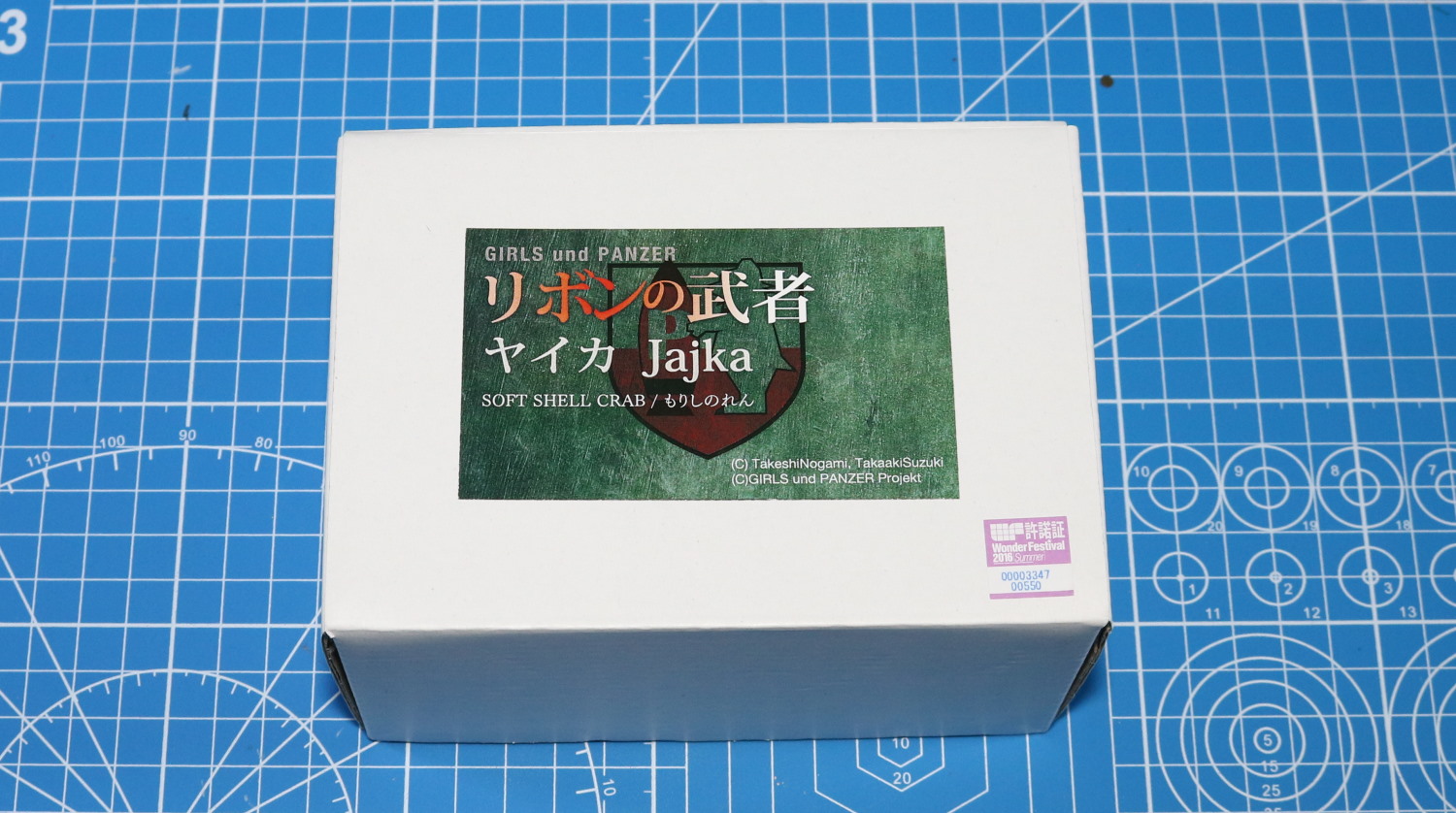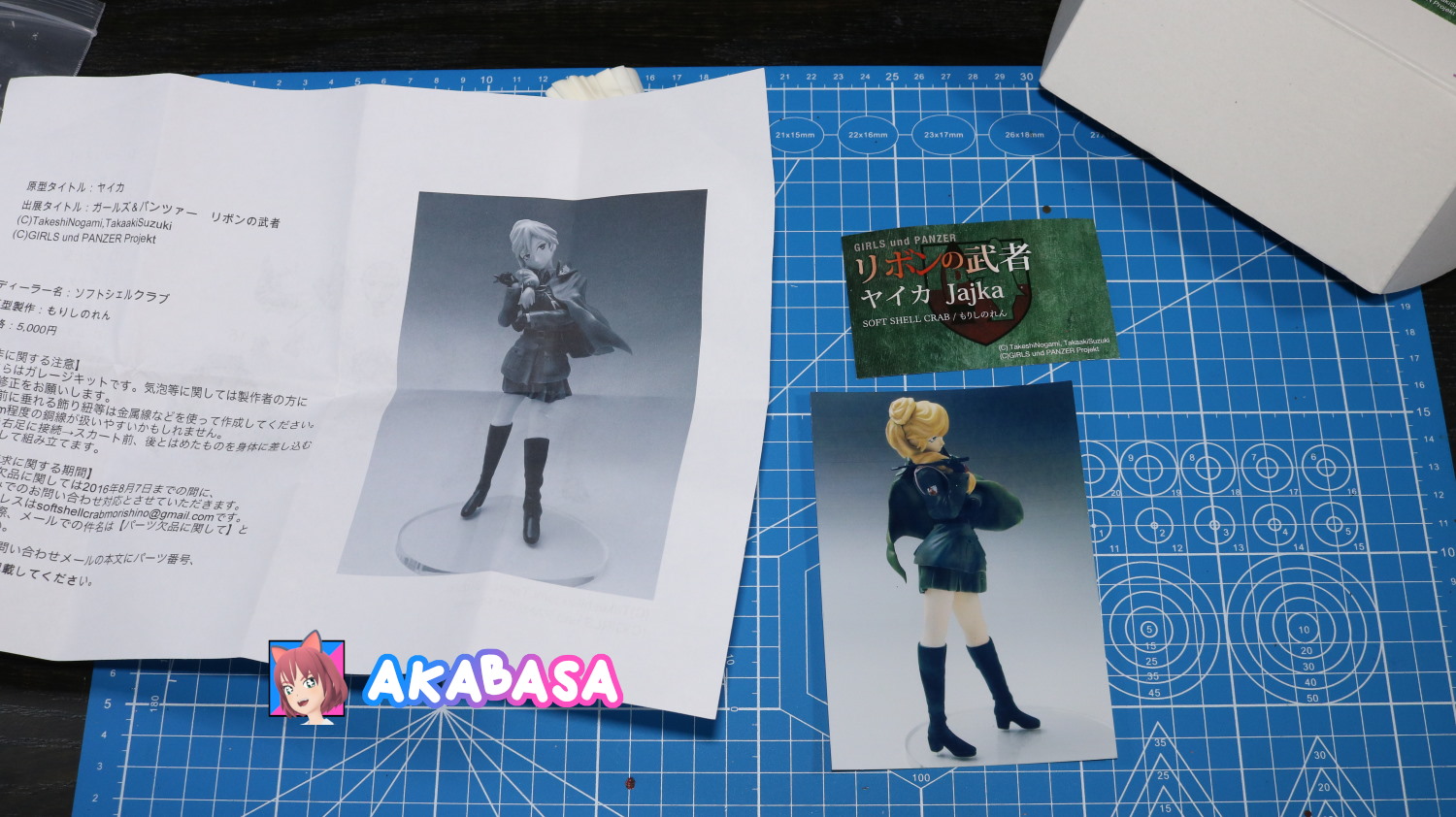 Looking at the pictures, it looks like I did score a gem. This is a pretty good looking figure right there. I am looking forward working on this. It's rare to find an arrogant looking kit.
It really does fit Jajka who is the embodiment of arrogance.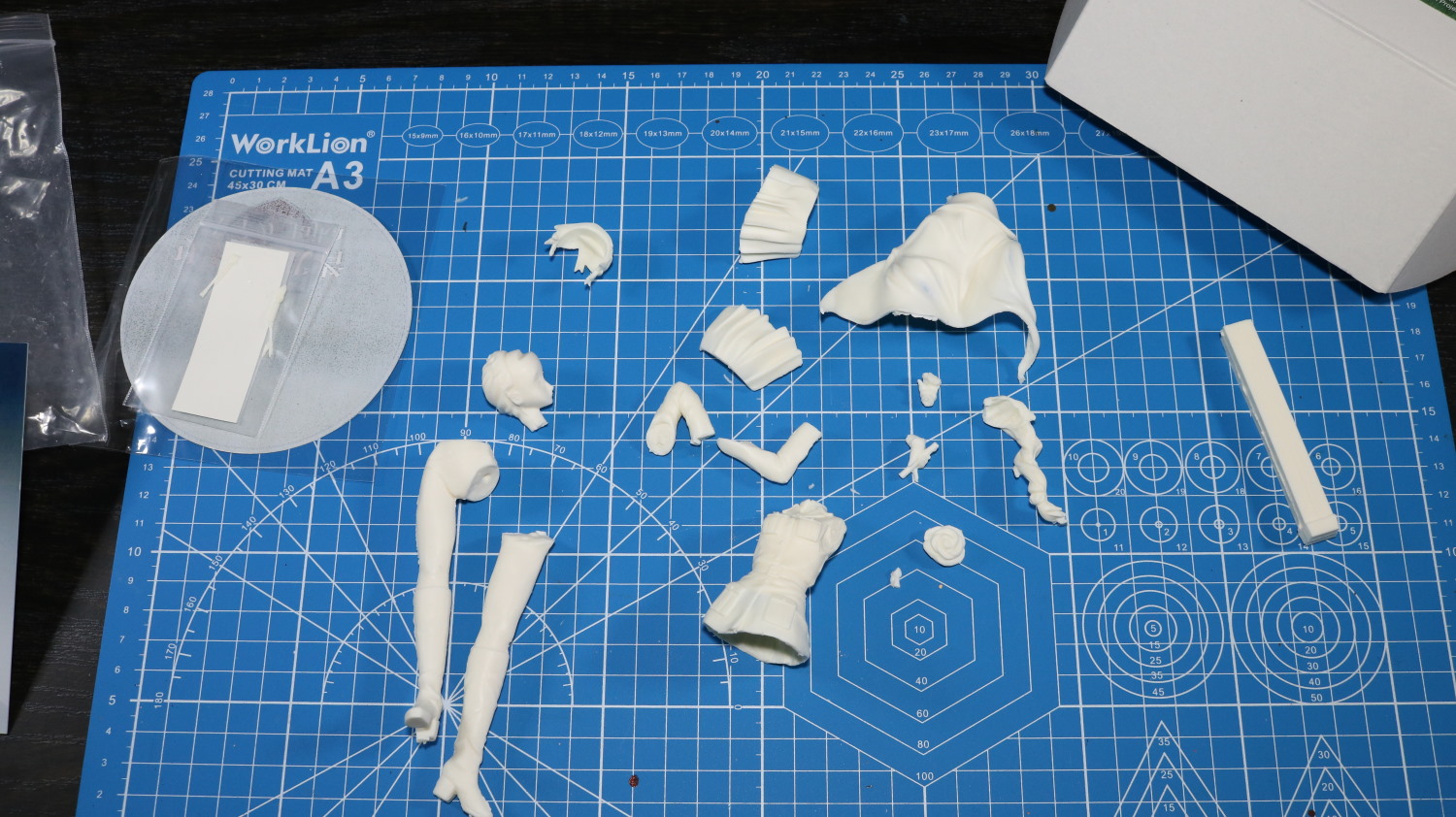 The kit appears to be in okay quality. I'd give 7 out of 10. There are no obvious faults. Some parts do appear to be a little too thin but, as long as there is no hole, it's fine.
Additionally, mold lines are not too intrusive, and parts are well separated. So, overall, for the price I paid for, this is a pretty good resin kit to work on.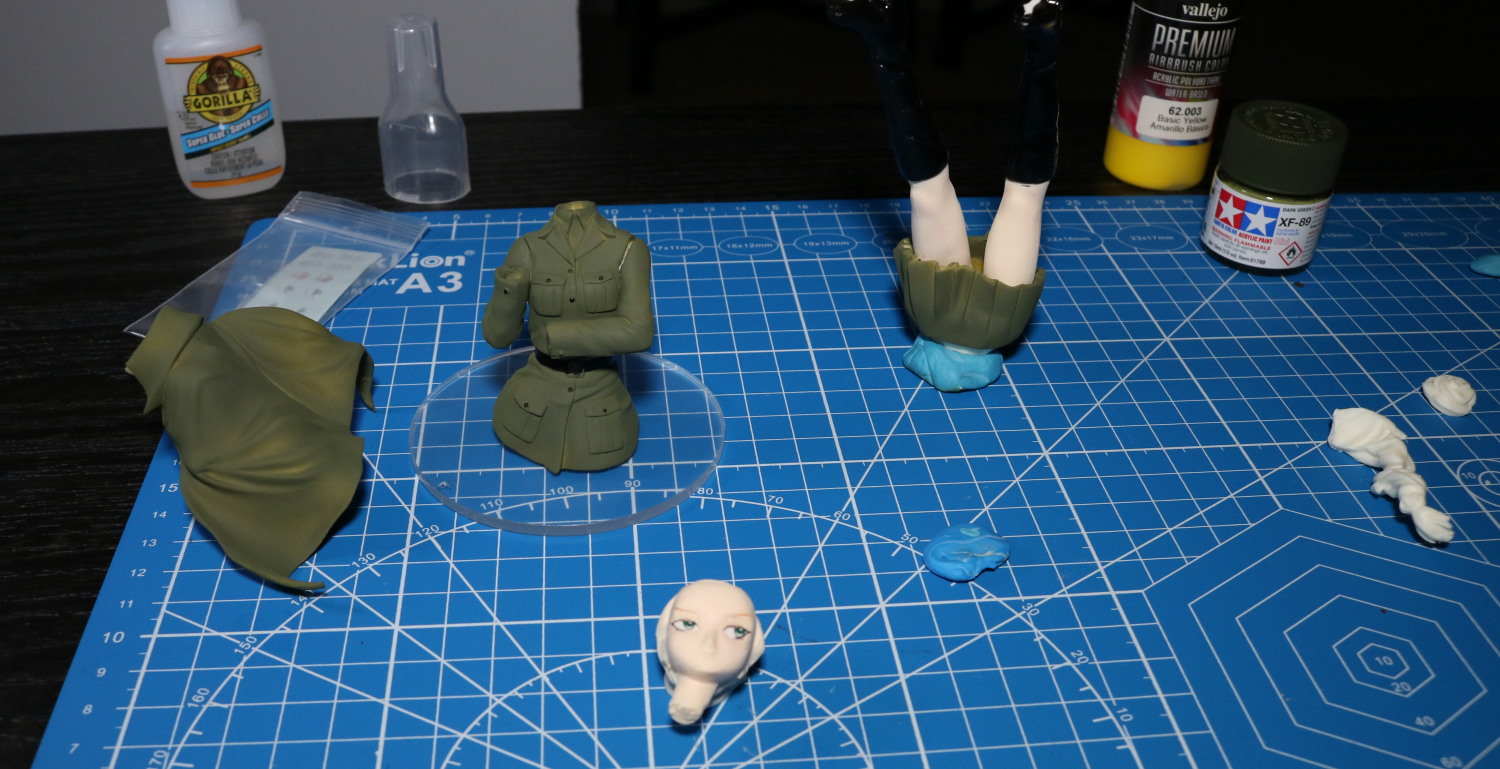 I am going to use the lightest skin tone I have for Jajka which goes well with blond hair. She is clearly seen as an European in the manga, so this works lore wise as well.
Her uniform and her coat will have a slightly different kind of green color just to differentiate.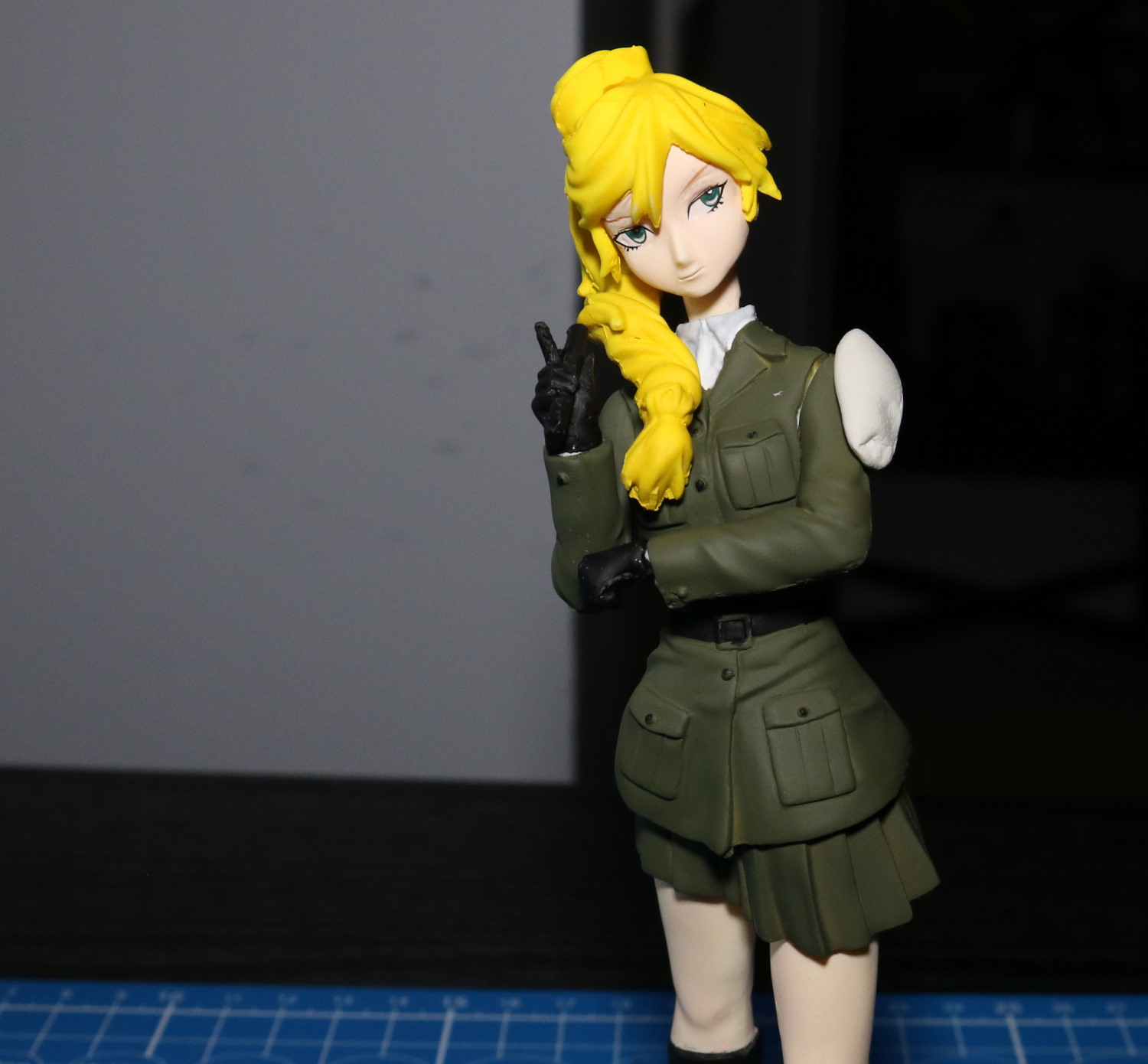 As for her coat, it will simply be hanging on top of her shoulder by using a piece of blu tack or white tack in this case.
You can see some damage to the paint after I've tried to position it a few times. This was before I'd spray varnish. I won't be repairing the damages since they won't be seen anyway.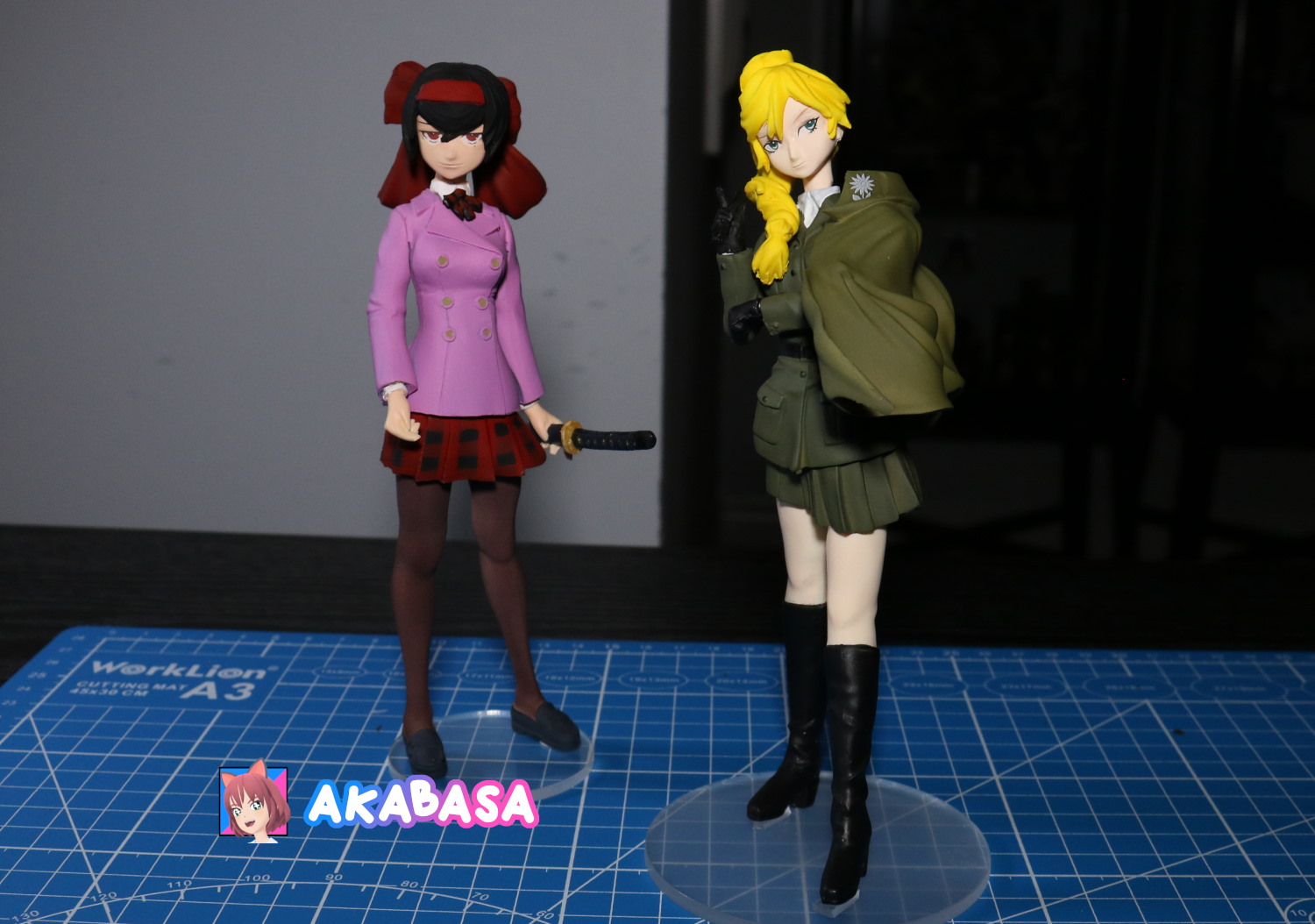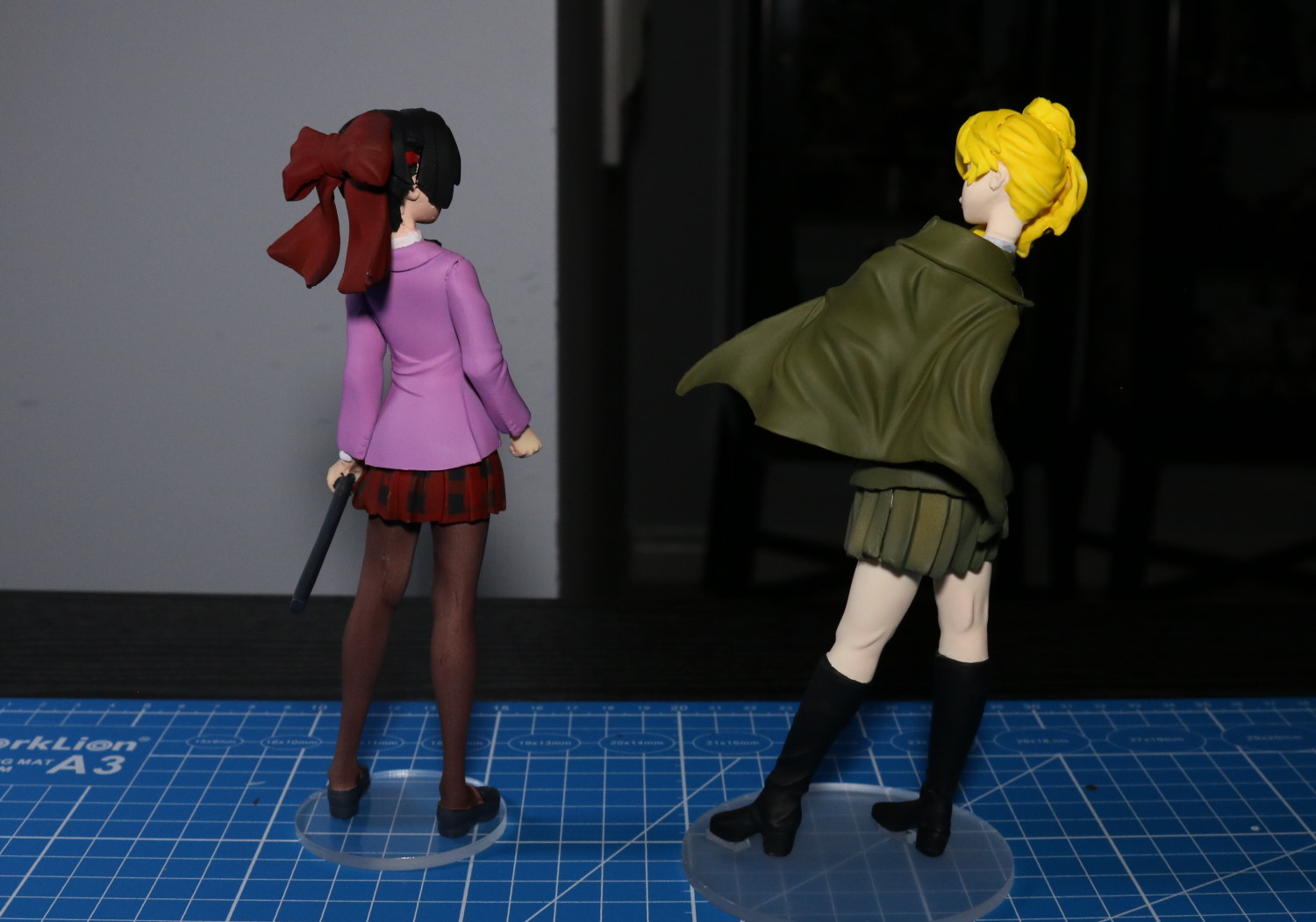 And it's done. There is something to note. The green color, I've done some shading work on it. Interestingly, the color doesn't appear the way I expected it to be. It seems the color changes based on angle. My original intention is making it similar to the photo thar came with the box.
Instead, what I've accomplished is something different. It works either way. It's just that … this is not what I intended.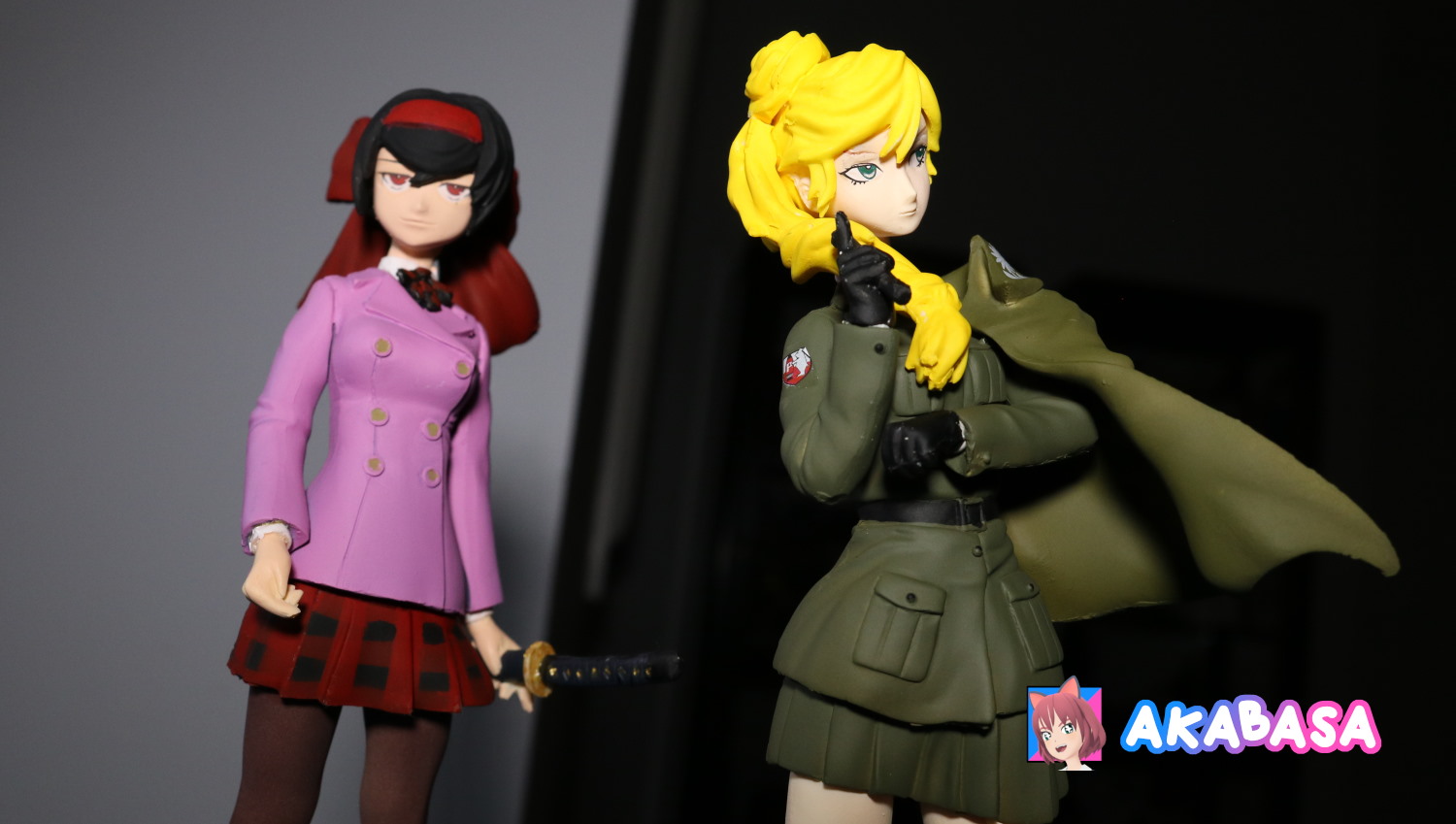 In the end, it has turned out okay, but there are some mistakes I've made.
The first mistake is that I did not see that her face had an eyebrow line and simply placed her eye/eyebrow decal as a whole piece instead of chopping them up and place them separately. I did notice the eyebrow line only after I placed the decal at which point it was too late. I could have taken the eye decal out and attempt a re-do, but that's something I tend to avoid because it can get really messy and set back a lot of things.
It's not a huge deal since you won't see the eyebrow lines until you get very close.
The second mistake is the green paint shading. I totally did not expect that the two colors would react the way it does. The shading is sort of holographic where color alters depending on angle. I've had this happen before on a Deedlit figure.
The issue is that it is a fluke; I do not know how to recreate the same effect. It's a cool effect but not really my own skill. It does seem that only green-ish color combinations have caused this effect. Who the duck knows.
Oh, well, until next time.