This is Clara 1/17 scale garage kit by HDF (H Dash Factory).
Now, I already have Clara from Bronze Circus but I decided to try another one because of two things: her eyebrows and hair color. The Bronze Circus one I have was before I was willing to do draw eyebrows and chose decal eyebrows that were black. I also do not like how her hair has turned out. It is my brief that Clara is pure blond. Basically, I feel her hair color is too dark.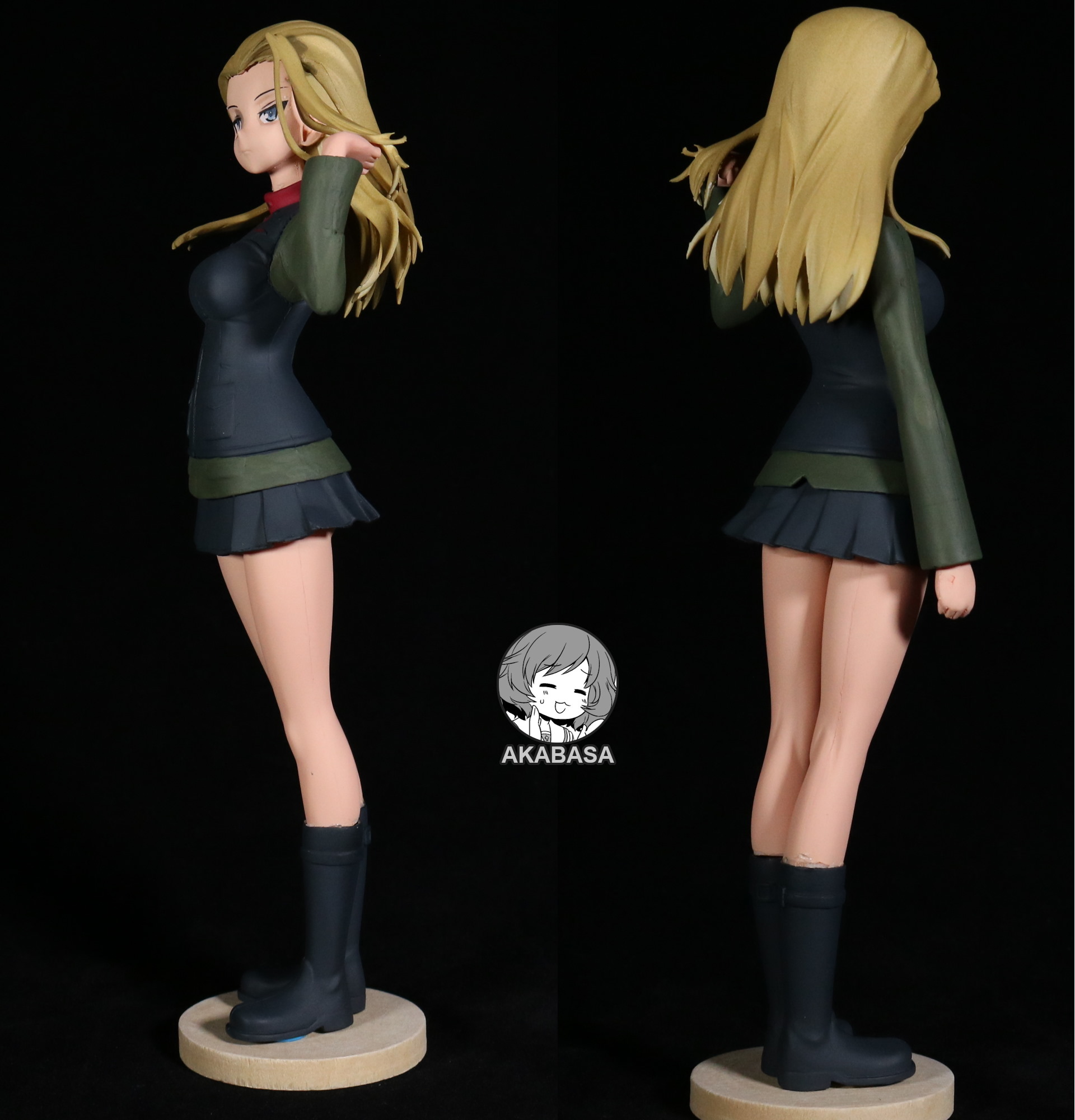 I was hoping for another Bronze Circus kit but that is probably a long shot. Thus, when I saw this kit, I figured why not. The only issue I have with this kit when I purchased it was that it was marked as 1/7 scale. I was really hoping that it's close to 1/9.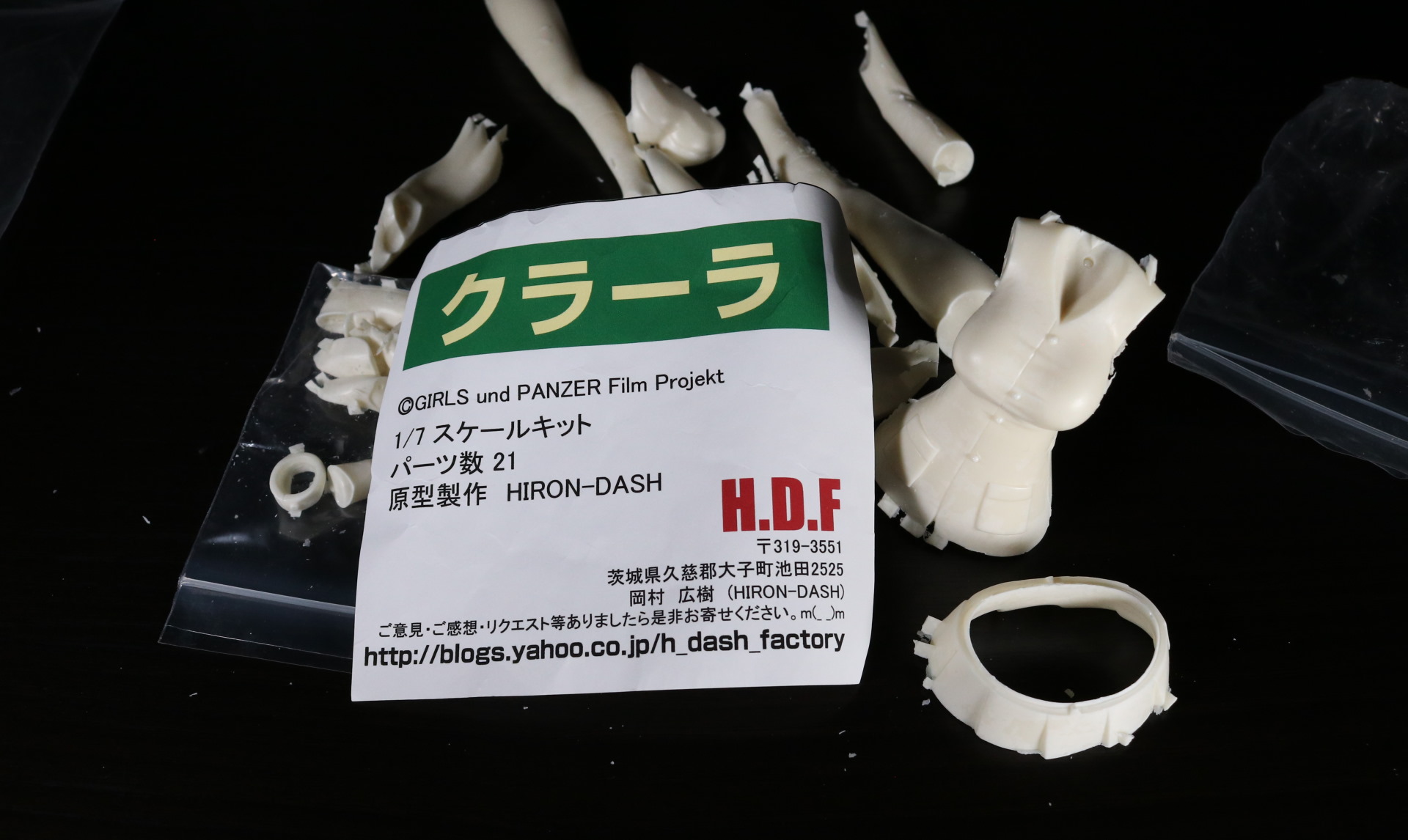 Well, it is a 1/8 scale kit. Not great but not the worst. 1/7 would have had me throwing away this kit since the scale is simply way too off.
The bag does not contain an eye decal but I expected no eye decals.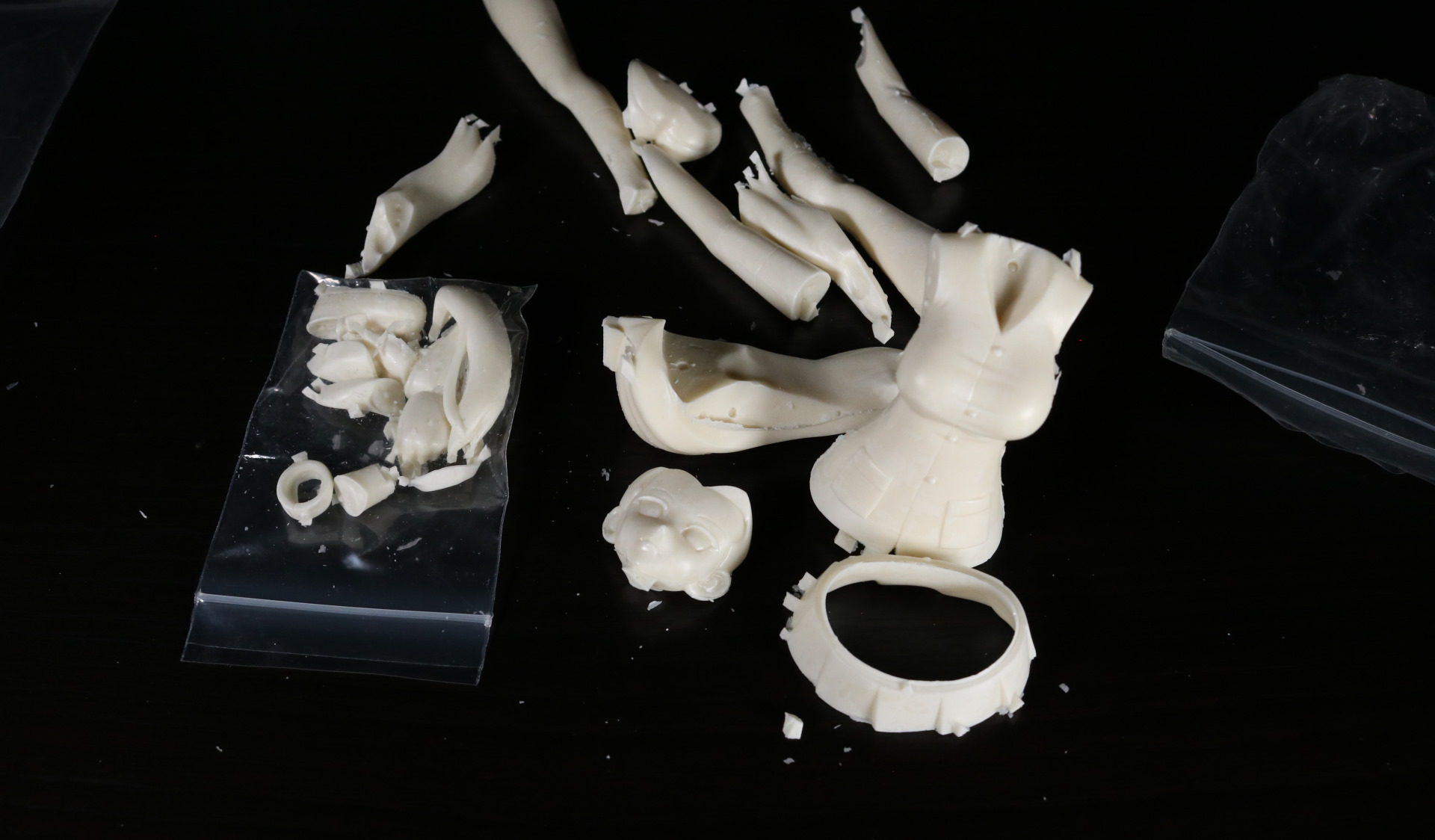 Resin quality is …, hmm, about 6 out of 10. It's not too bad but a lot of sanding was required to make it acceptable.
Good news is that parts are clearly separated which makes the overall painting job easier and faster.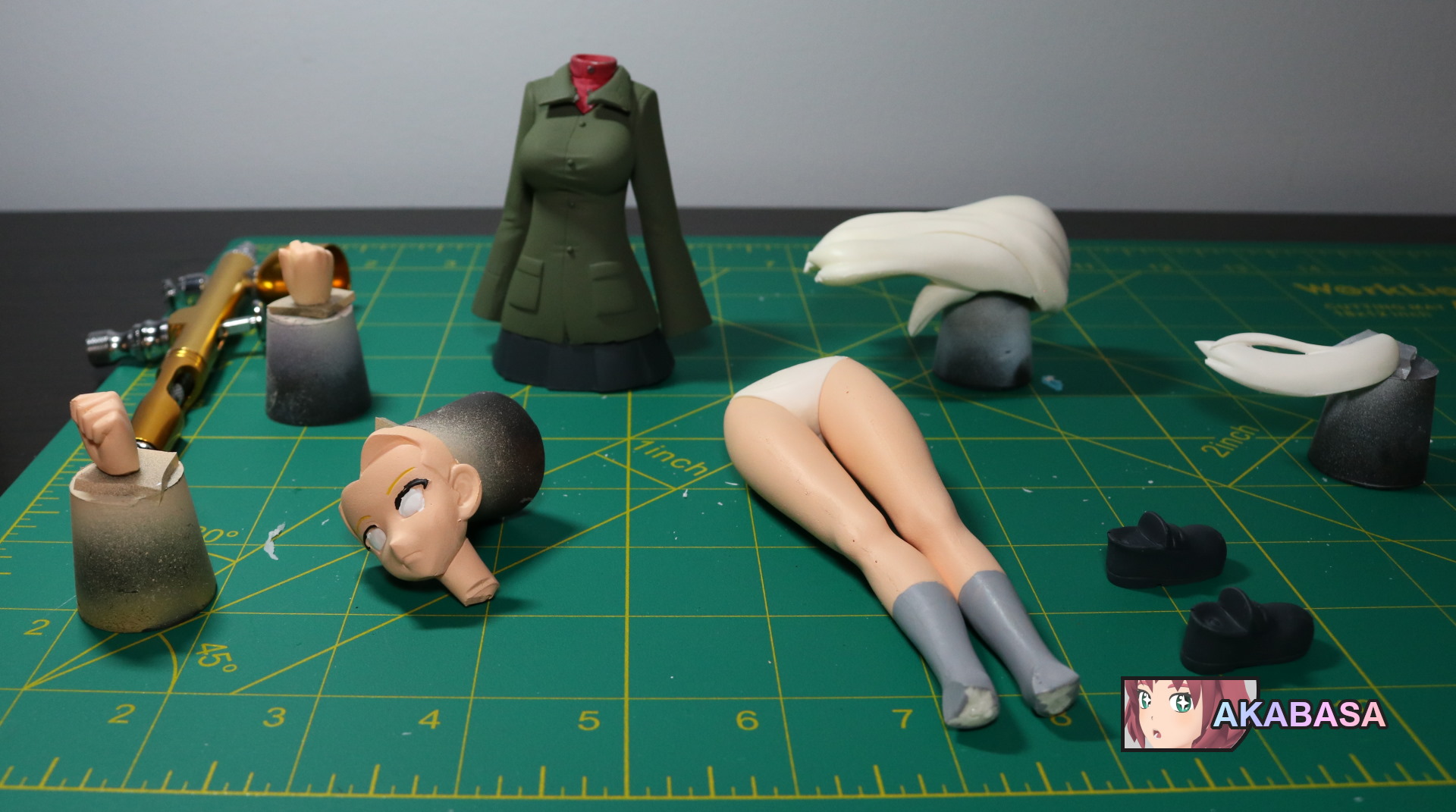 I am going to use yellow for her hair this time. I used dark yellow for Bronze Circus Clara which I regret. I am also going to draw her eyebrow yellow as well.
I can bet that this version of Clara is going to look very different from the other Clara I've painted.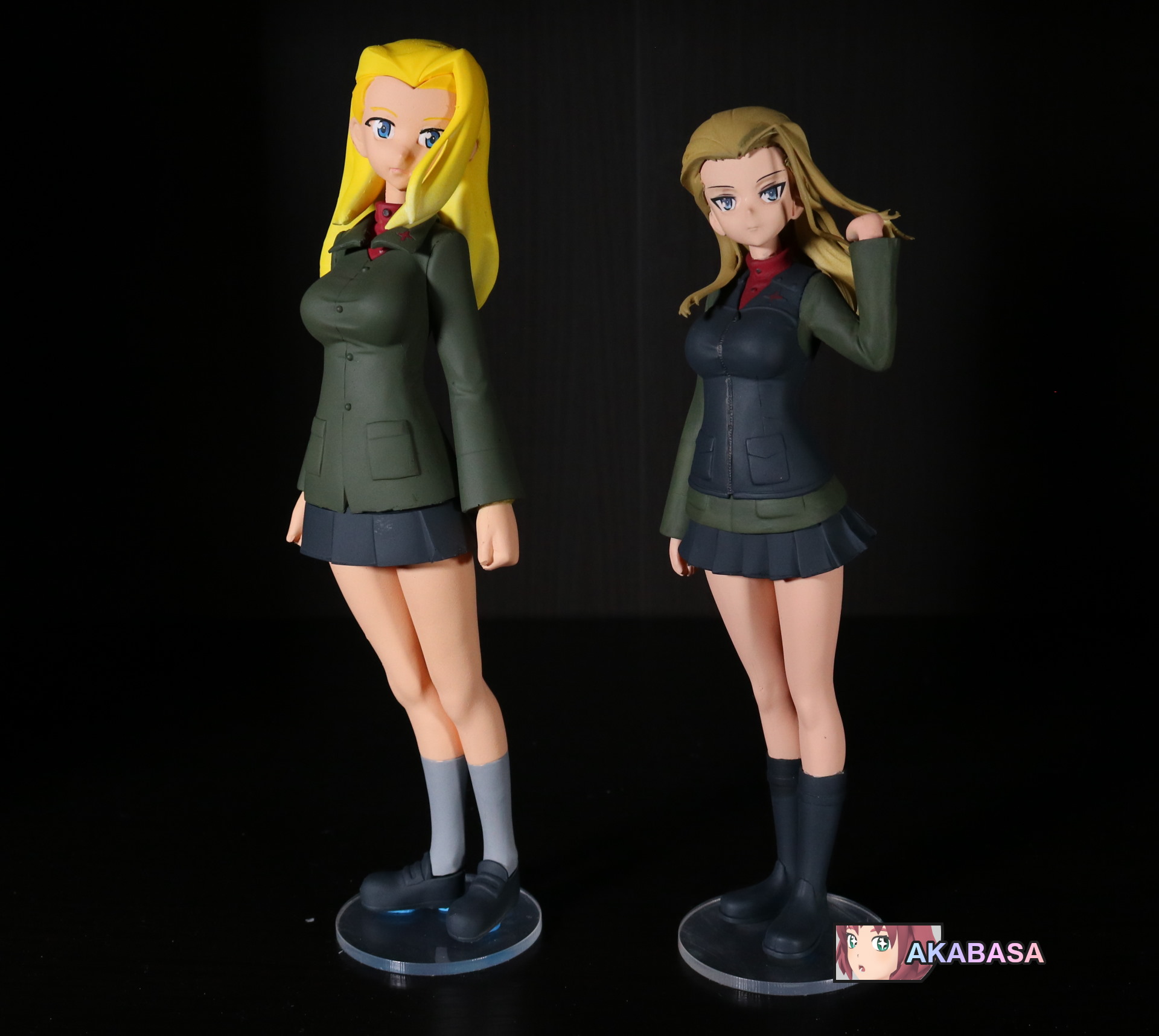 And indeed they look quite different. In fact, they are giving off completely different vibes. I am not sure which I like more. HDF Clara has come out not how I expected it to be. It looks a tad odd because of her eyebrows. I feel her eyebrows should have been light brown but I am leaving them as is now.
Basically, I feel it's too late to make any amends.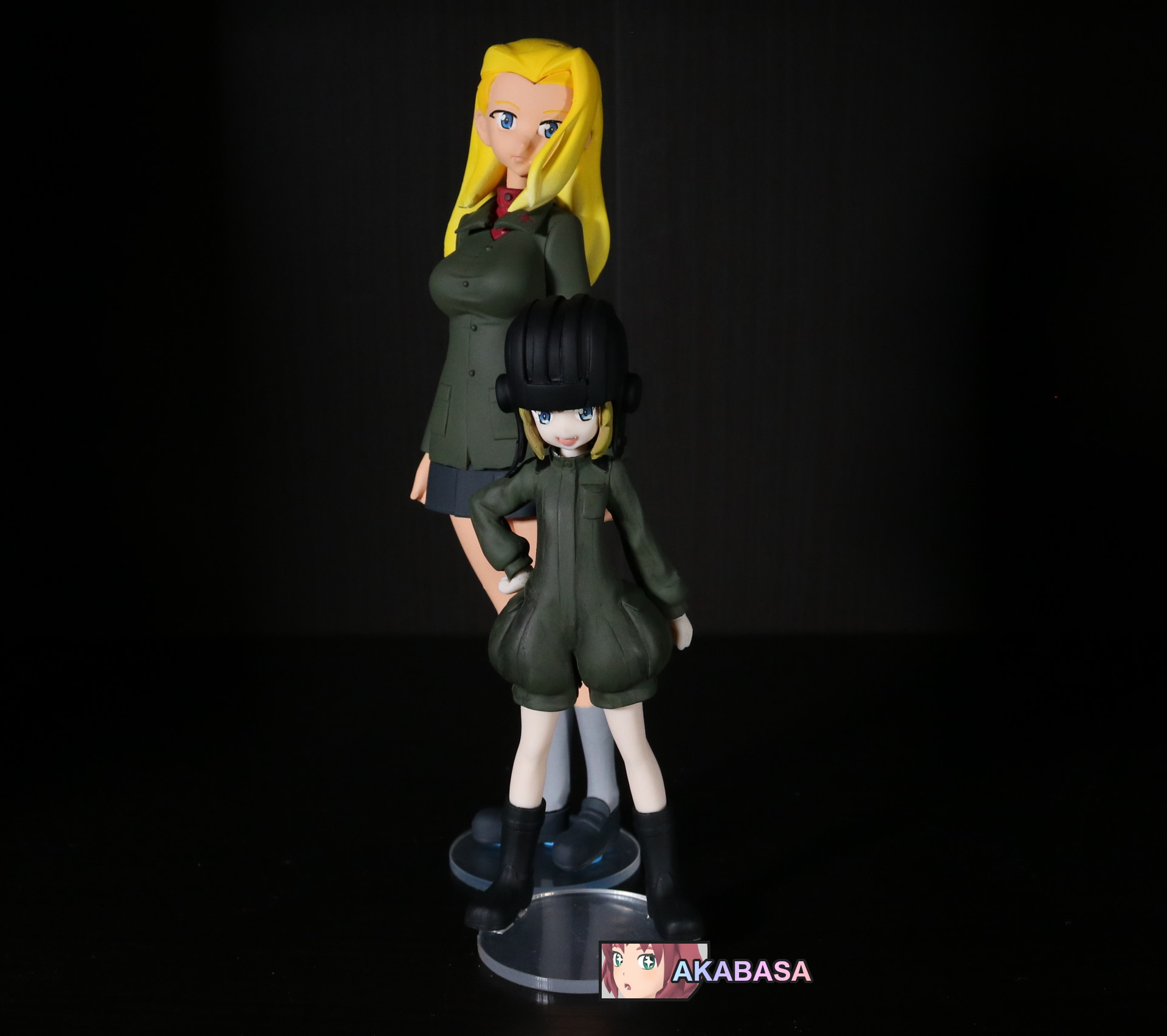 Because Katyusha in the picture is 1/9 scale and Clara is 1/8 scale, her height deficiency is magnified here although, as a picture itself, it looks passible.
I don't know. I just can't put a finger on what has really gone wrong with this version of Clara. In some ways, I find it acceptable. In some ways though, I just go ugh.
This one's odd. Oh, well, until next time.