Volks CharaGumin Isuzu Hana 1/16 scale
This is Isuzu Hana 1/16 scale garage kit by Volks. When it comes to Hana, your choices are quite limited, and when it comes to 1/16 scale, you don't even have much of a choice. I think this is the only one. There is another in 1/20 scale though by Poly-Toys.
Calling this a garage kit is a bit of a stretch because, other than assembling the parts, there isn't much else to do. Volks "CharaGumin" line is always like this. Parts come in colored. All you need to do is assemble and then do some final touches.
Volks are a proper company, and their kits are probably the highest quality you are going to encounter. For bigger scales, one might just repaint the whole thing to their liking, but for 1/16 scale, there isn't really a point in doing that.
So, let's get on with it.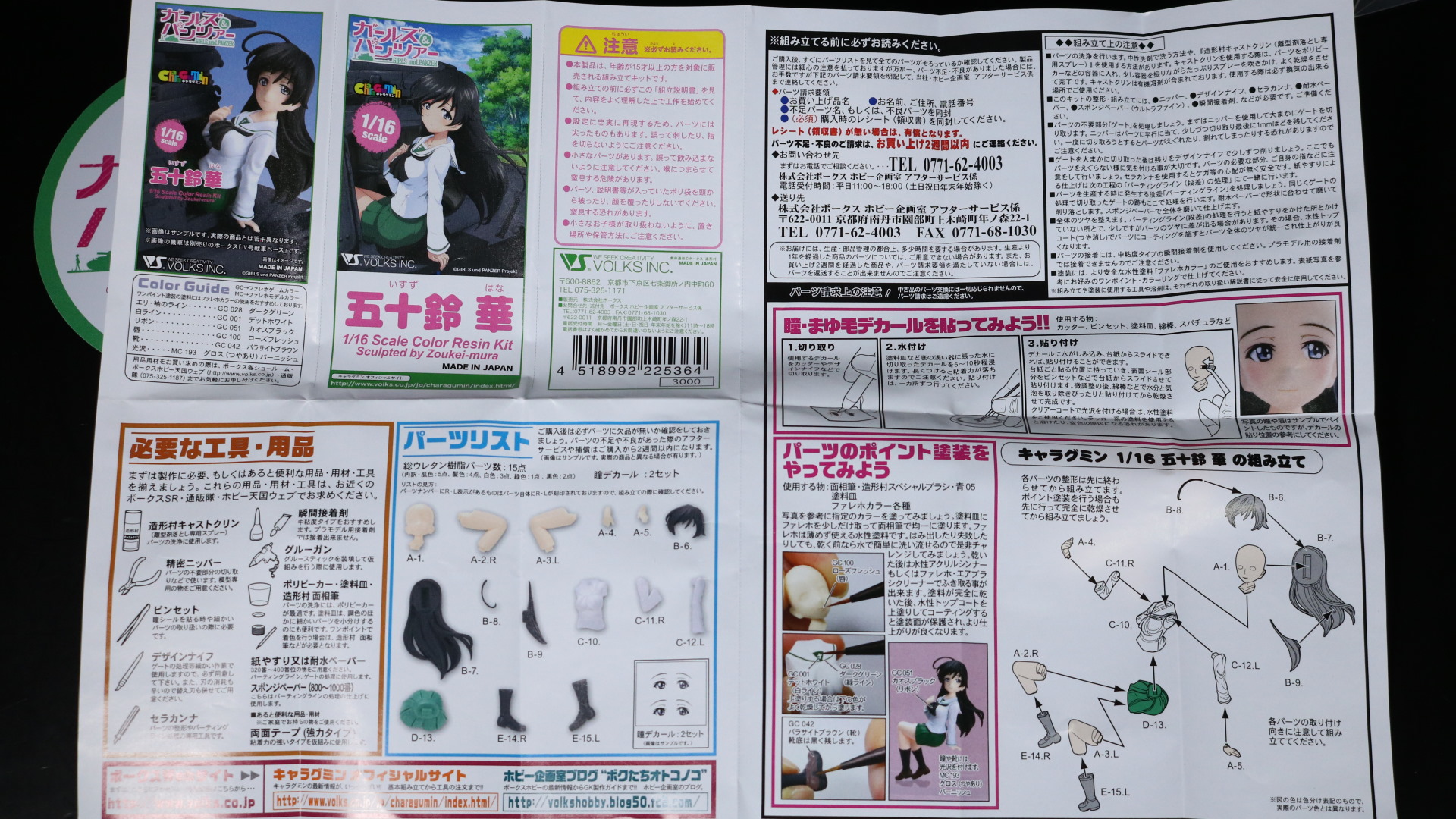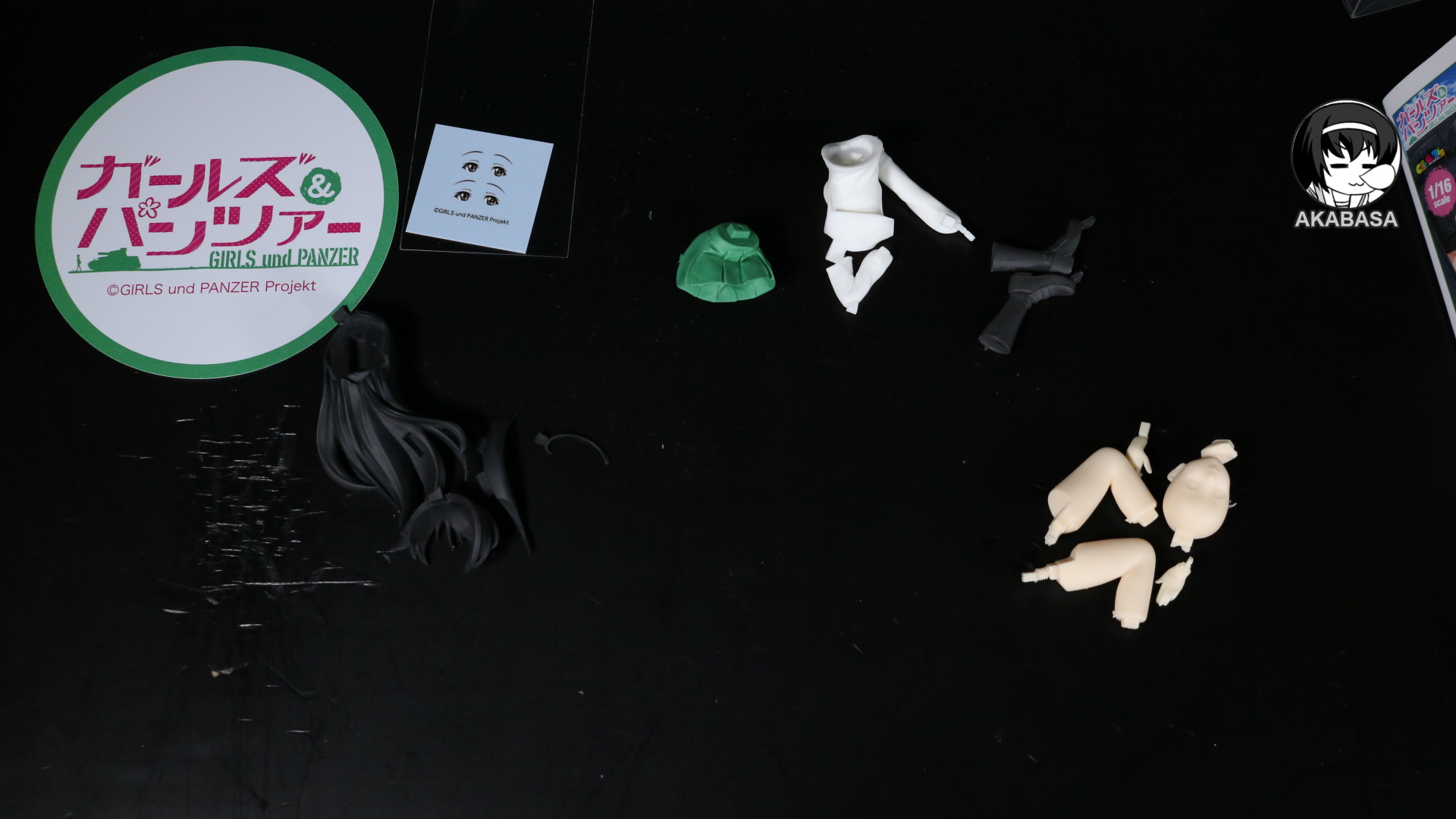 This is a really easy kit. Just remember to use either super glue or regular glue. Plastic cement is not going to work on this which should be obvious given this is a resin kit.
Trimming mold injection point may require some force but, if you have worked with a resin kit before, it will be business as usual.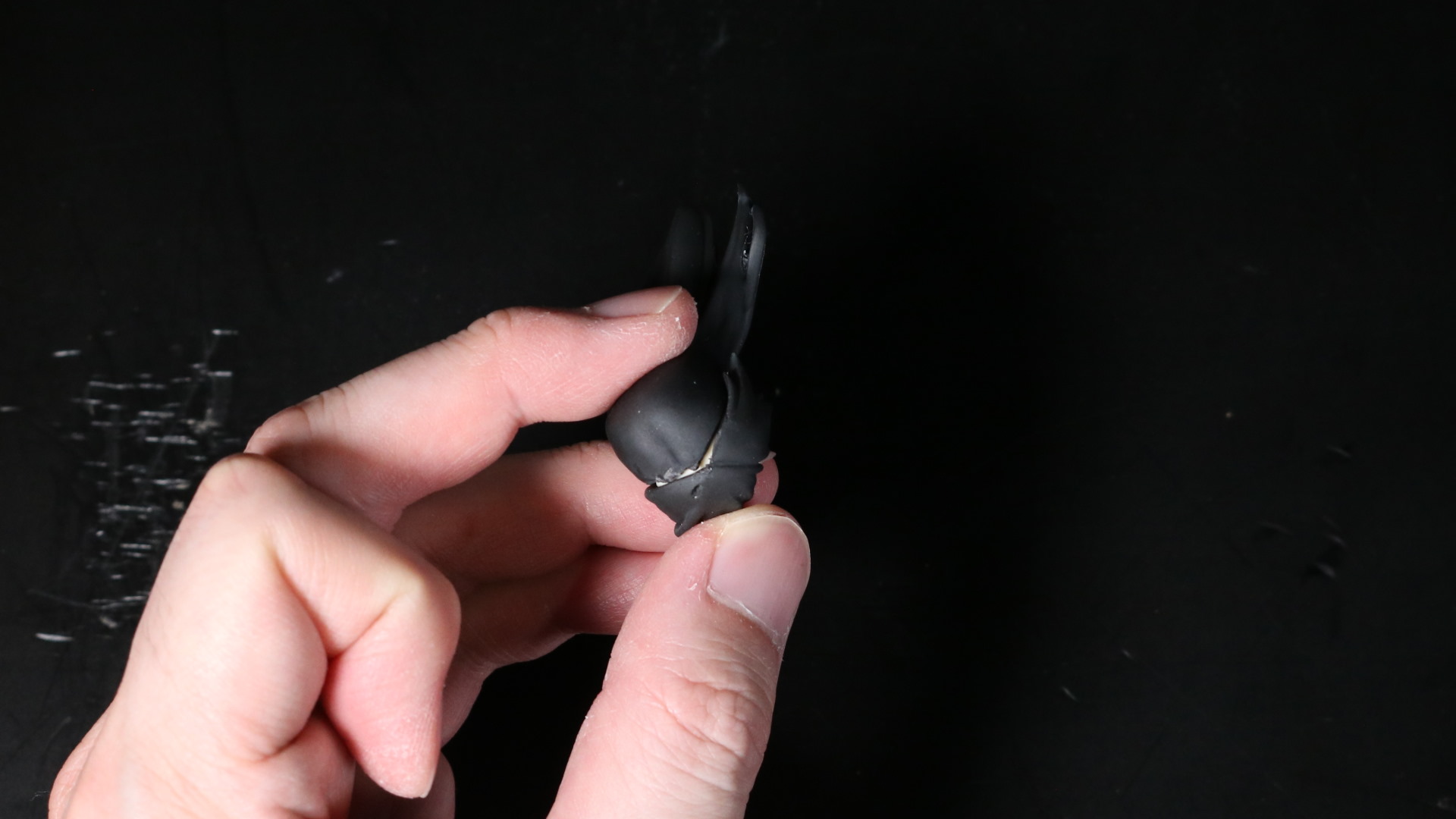 It appears that her hair pieces might need some filling to make it work which ultimately means I will need to paint her whole hair. Thankfully, Hana's pitch black hair means it will be easy.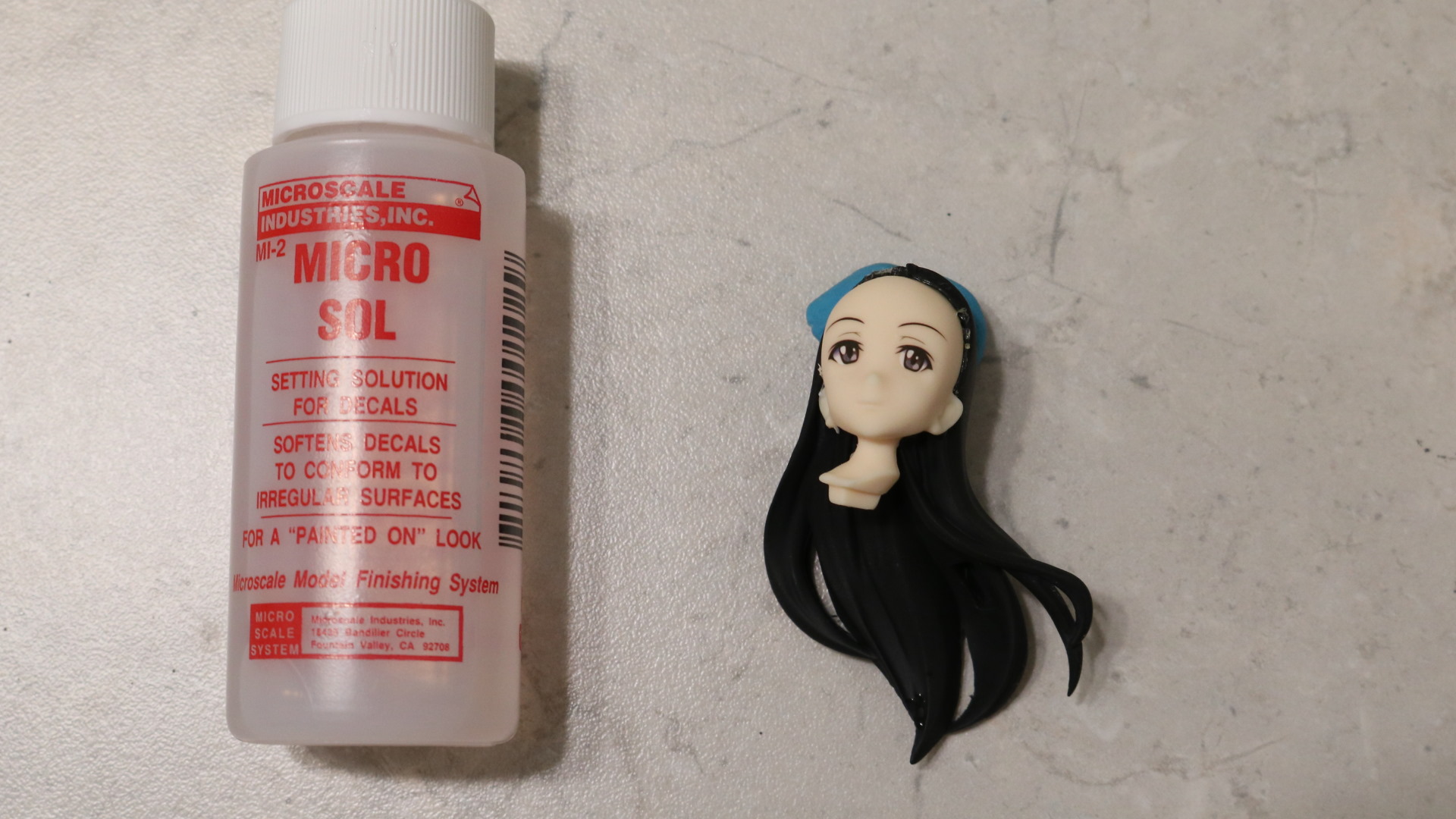 I am using model paste which hardens in about a day. But I am not going to wait that long in this case. As soon as its surface hardens, I am going to go ahead and use black prime paint to quickly paint hair.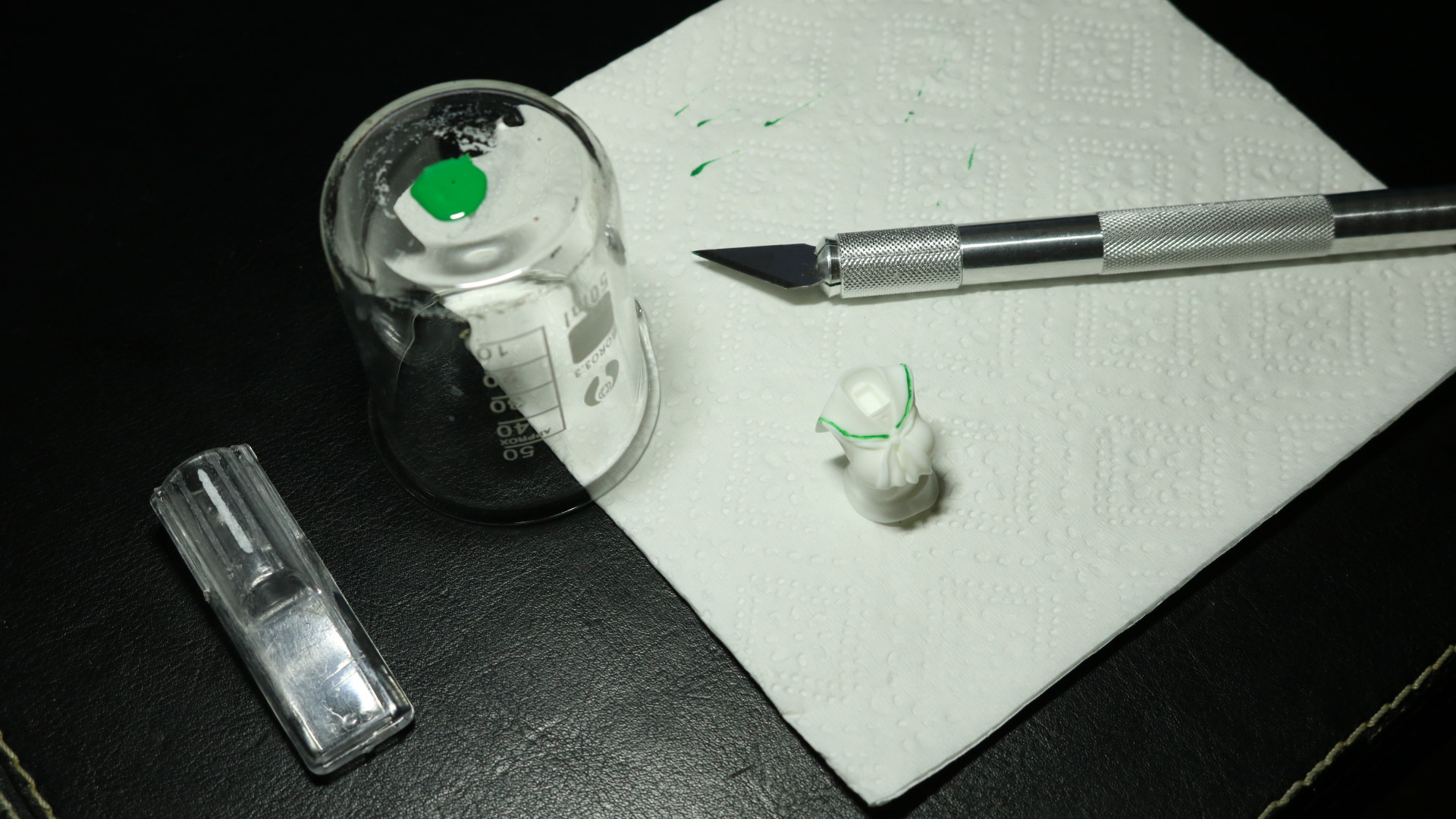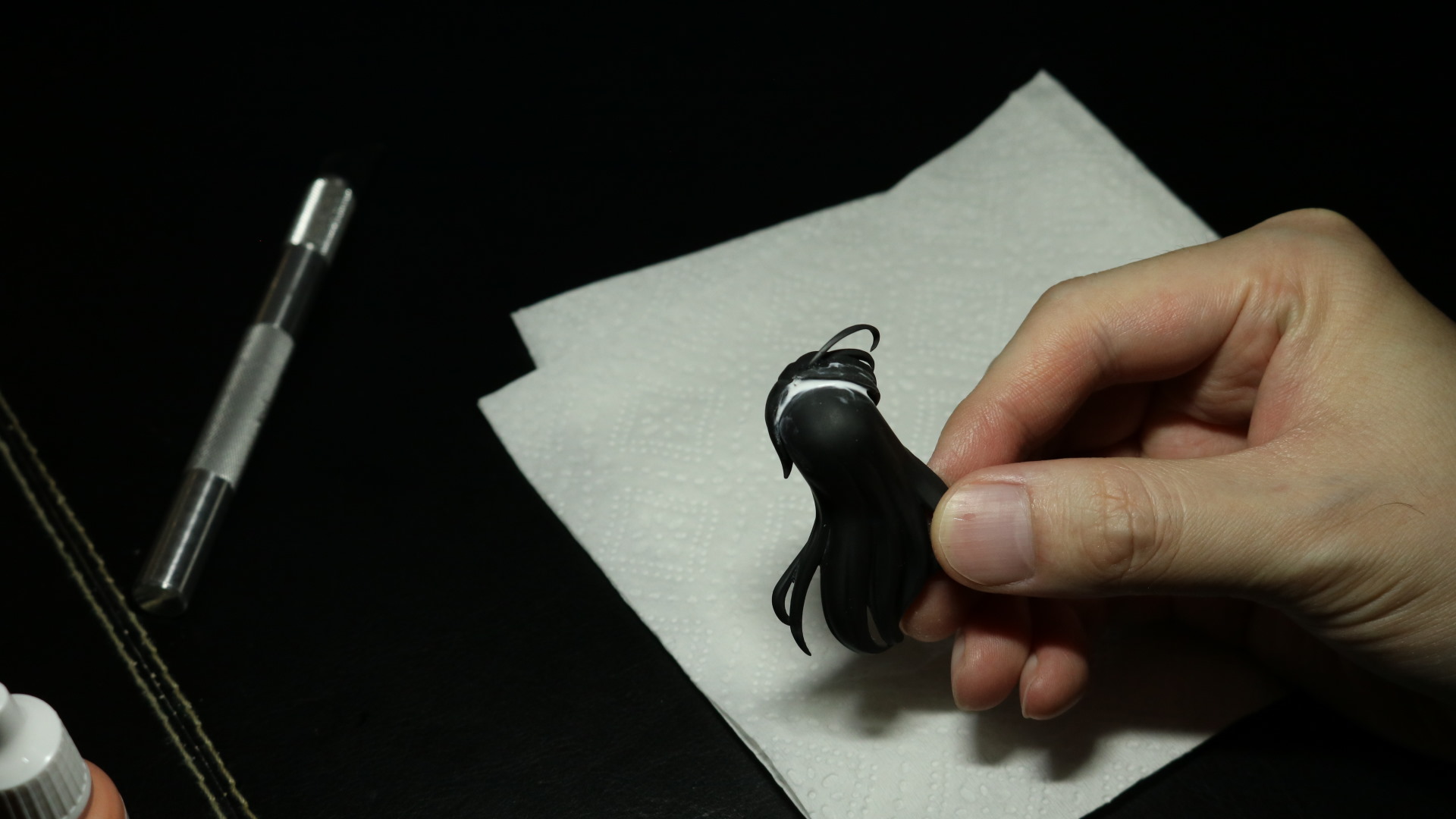 And it looks like I've finally found a way to paint Ooarai regular uniform properly this round. I've always found it hard to paint the painfully thin green lines on their uniform. This would make it my third attempt after Volks Mako and Yukari. I failed on Yukari so hard that I trashed the figure.
After some thoughts on how to proceed, I've given up using a brush of any kind. Instead, I am using a cutting blade. This way, I won't need to worry about going off.
This method, to my surprise, works brilliantly. The torso already has a thin line to follow, and the metal blade makes an easy work to simply follow the line.
Even when I make some mistakes, green paint can easily be scraped off.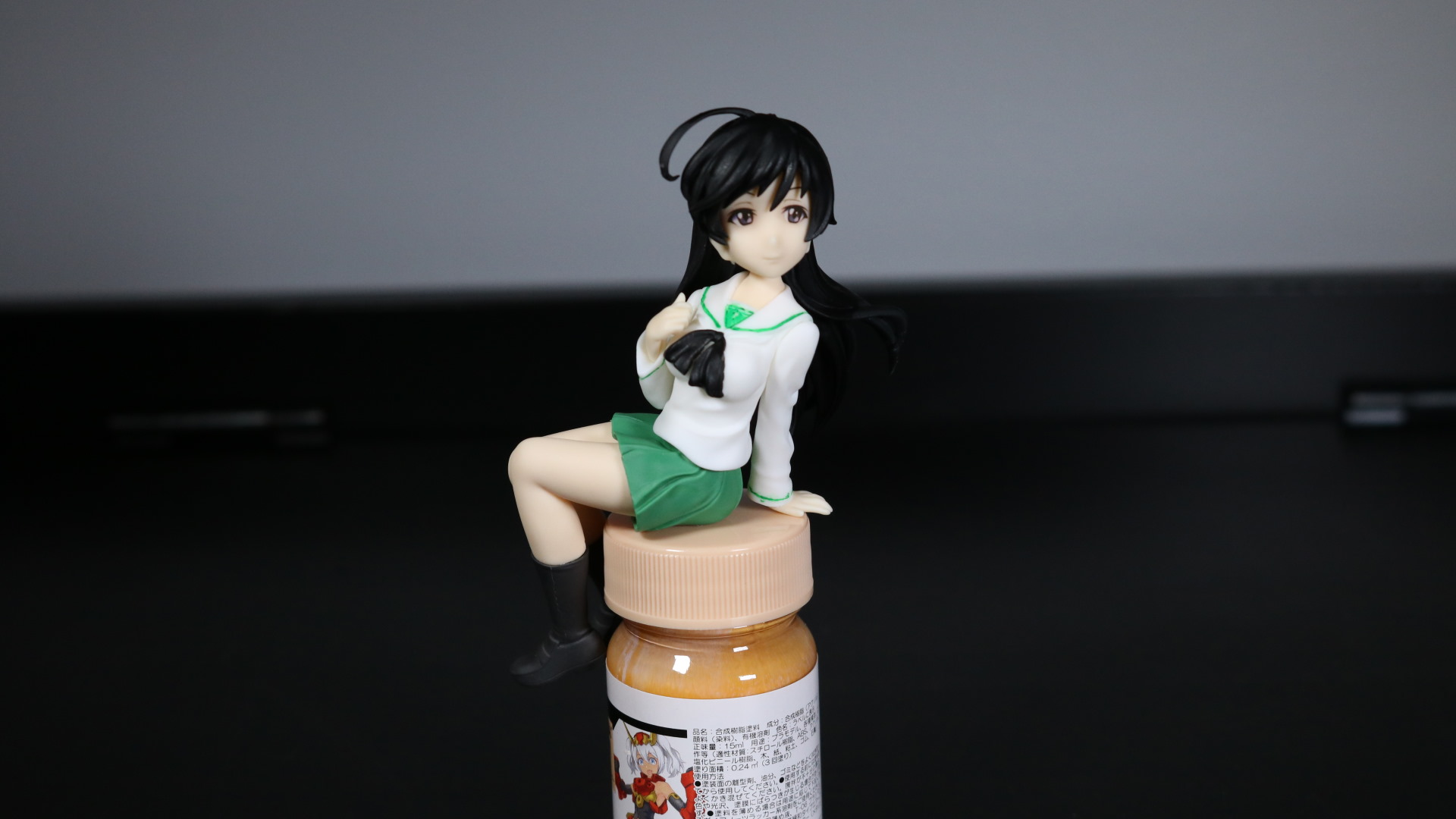 Now, I can leave the figure as is which I am going to do. But there are some optional final touches one could do. You could add a lip line with salmon color. Her shoes should be painted in brown or dark red as well. The reason I am not going to paint her shoes is… Well, the next photo should explain.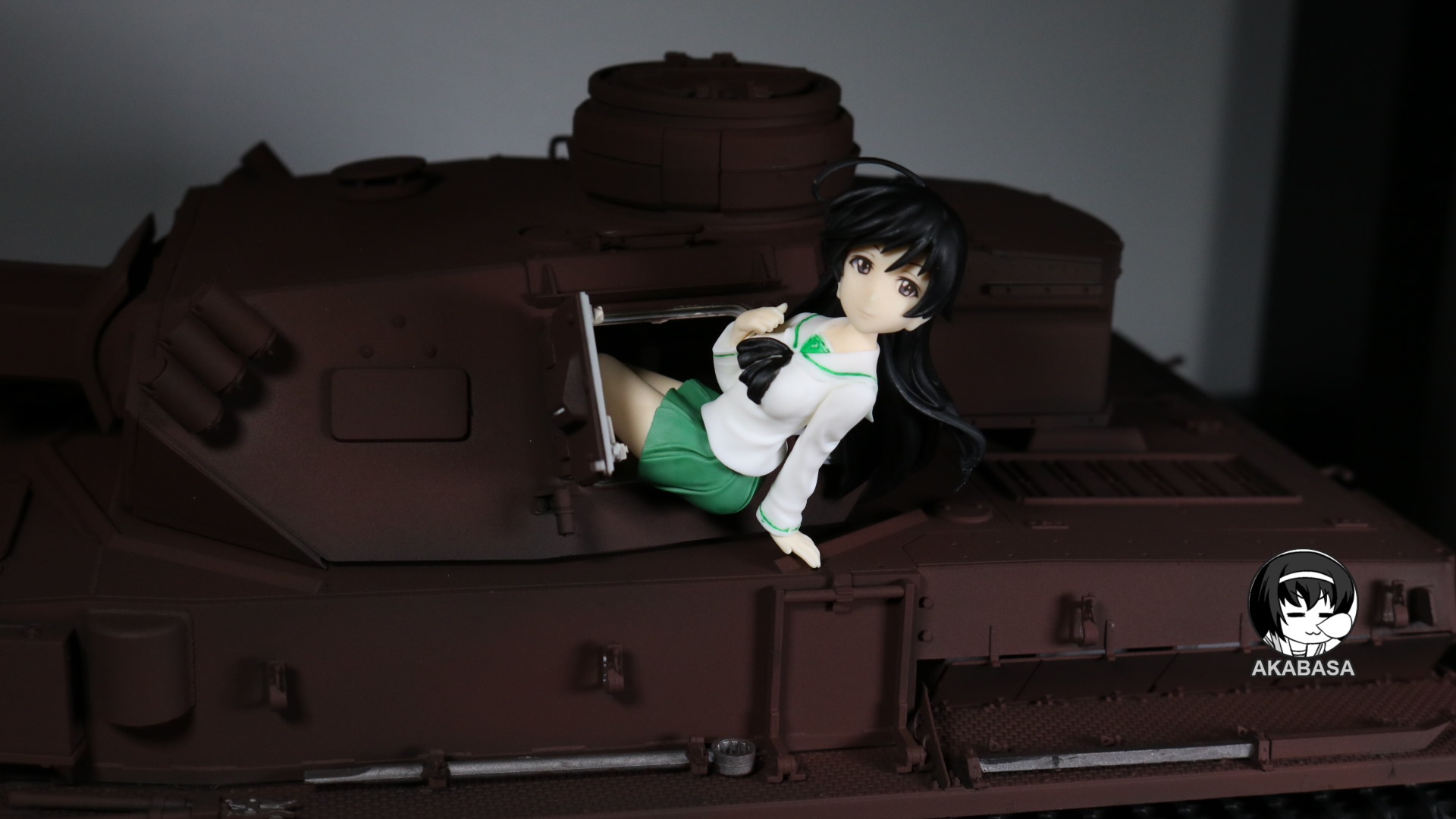 This figure is meant to be displayed like this. If I paint her shoes, there is a chance that the paint on her shoes will rub off in the interior which would make it hard to repair. I can certainly varnish once painted but why complicate things.
Her feet are not going to show. Thus, I am not painting'em, the end of.