Volks CharaGumin Nishizumi Miho 1/16 scale
This is a part of my Angelfish project. With Miho added, everyone will be here. More on Yukari at the end of this post.
There are some choices when it comes to Miho in 1/16 scale. After all, she is supposedly the main character in Girls und Panzer universe.
In 1/16 scale, Volks have one. Medicom-Toy has two; they are pre-painted ones. Finally, I believe there are some 1/16 scale garage kits for her well. So, you have some choices.
There are more choices if you go higher in scale. To me, though, 1/8 or 1/7 GuP figures do not make any sense to me unless I am getting a similar scale tank to go along with.
This is why I collect 1/20 and 1/16 figures instead because I have 1/16 tanks. I do have 1/35 tanks but they are mostly used for diorama projects.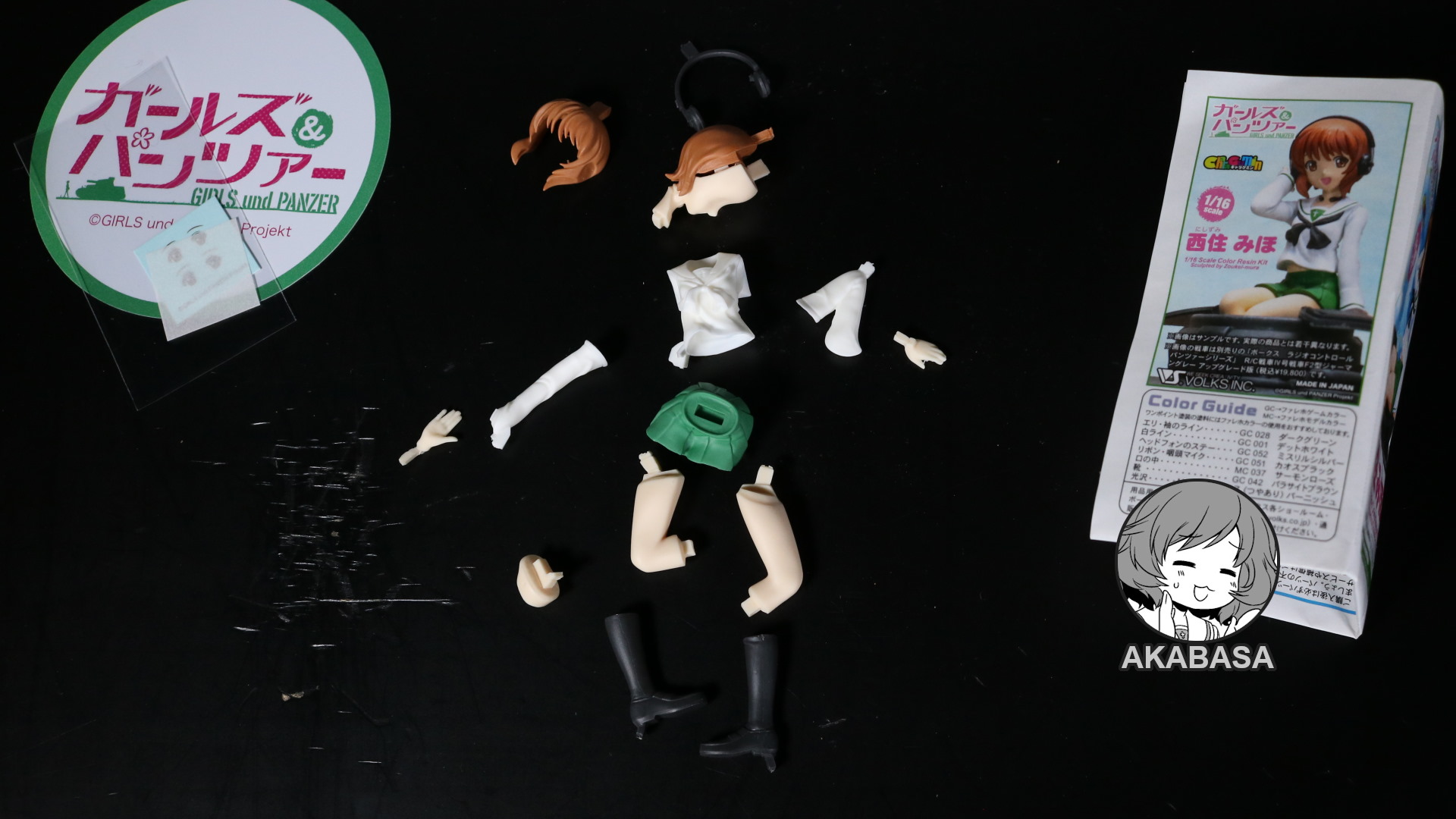 Now, onto the topic, this is an easy kit if you've ever dealt with any garage kits.
1 ➤ Trim off mold injection points, sand if you must.
2 ➤ Paint the torso with green lines and a black ribbon on chest.
3 ➤ Apply eye decal on the face while assembling her hair.
4 ➤ Apply model paste to close a gap between two hair parts and then paint whole hair. (Optional)
5 ➤ Glue parts together.
6 ➤ Paint shoes.
7 ➤ Apply varnish to set eye decals and other paints in. You don't want paints to rob off.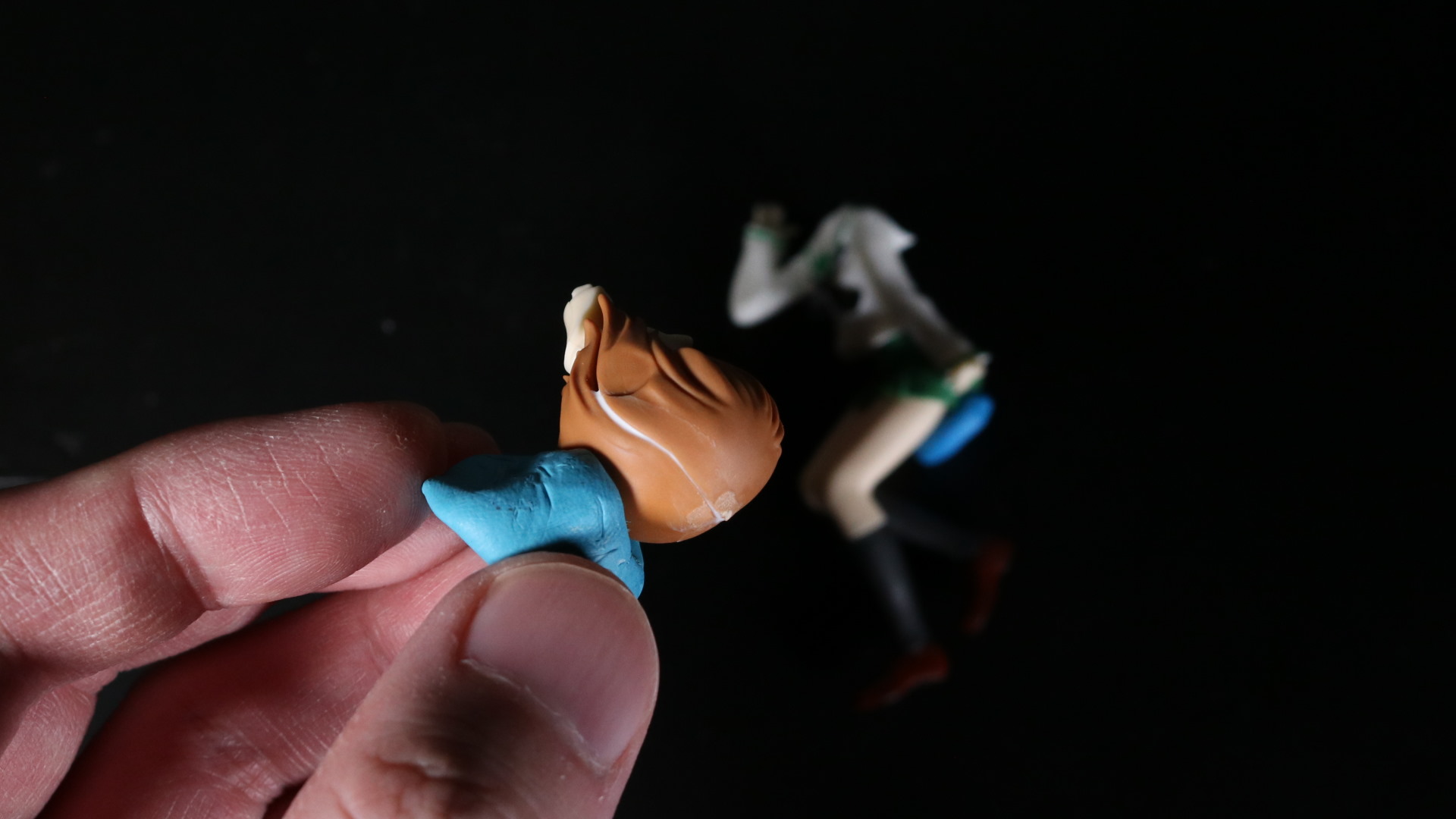 I notice that Miho's hair color is a little too bright and, since I am closing the gap anyway, I am going to repaint whole hair with darker brown.
Besides, I don't have a similar color paint.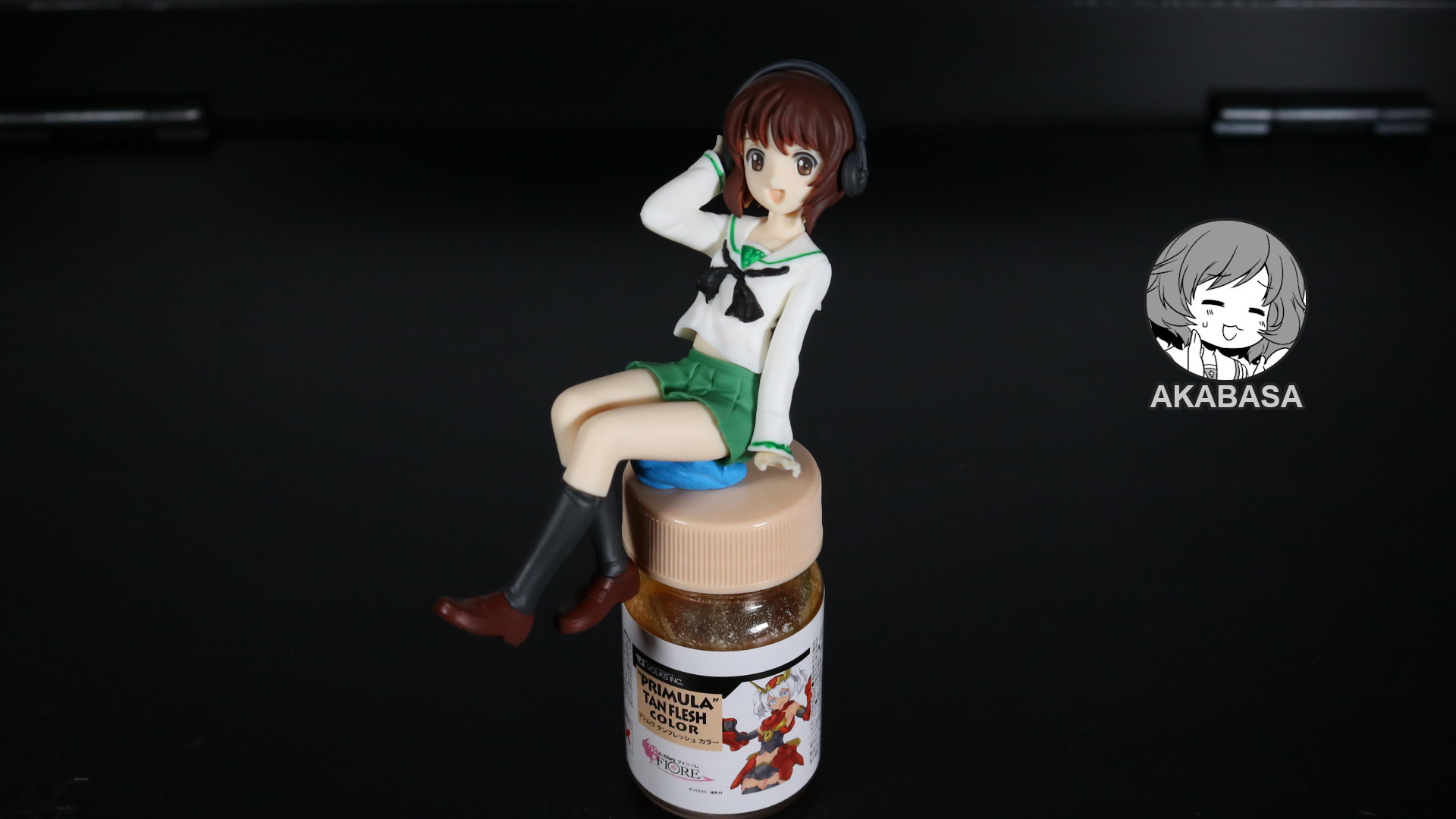 Hmm, I will say this is the best looking Miho figure I've made so far. Medicom-Toy's Miho (1/16 scale) looks off. This one, though, looks right.
And I've got to say Volks make amazing resin kits. These may be "garage kits" but they are top quality. It makes me want to try one of their 1/7 scale resin kits, Katyusha & Nonna one. The asking price is insane, so unless it pops up cheaper on Yahoo Japan, I am unlikely going to go for it.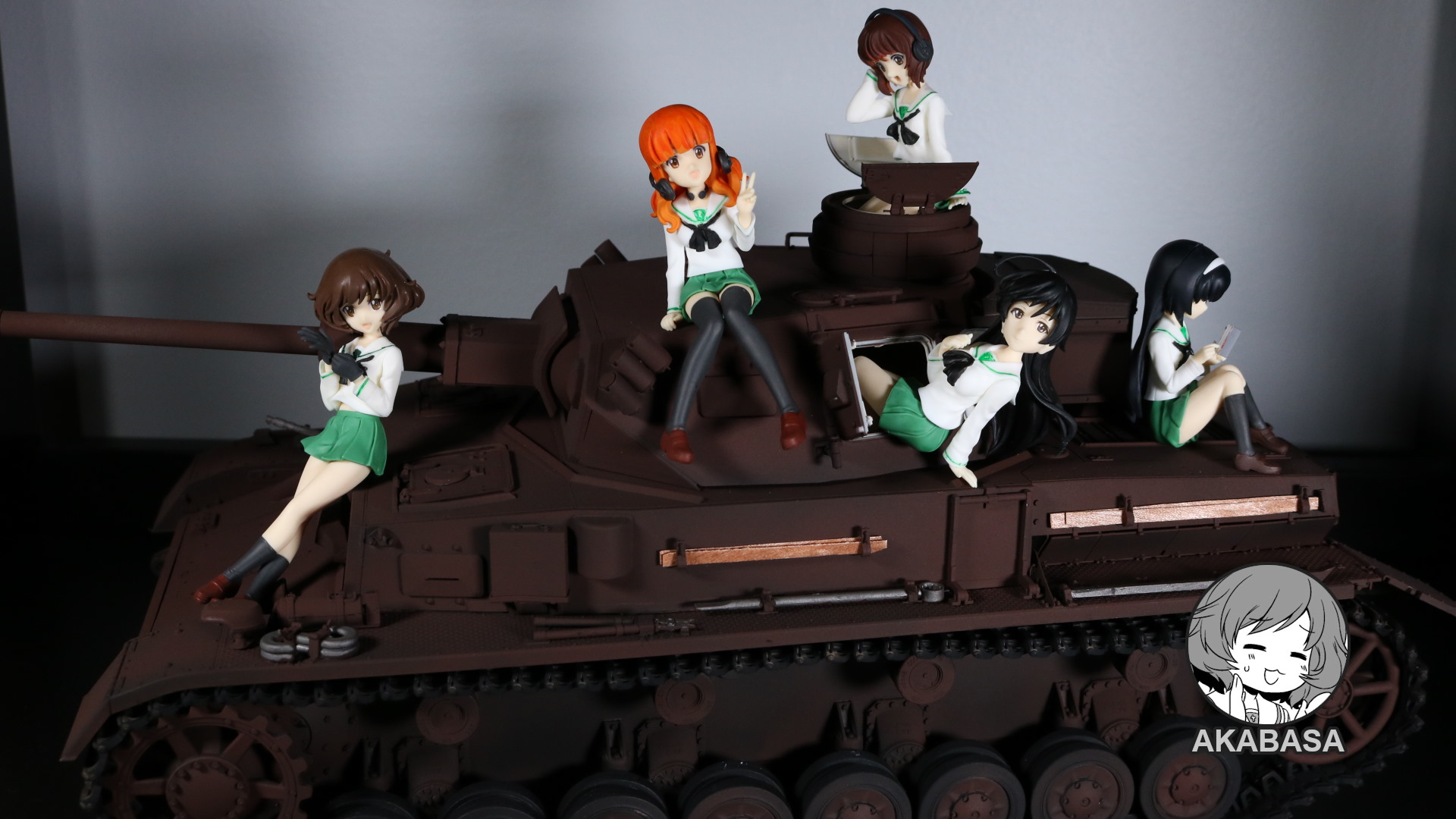 Angelfish team assemble!
They are here. Now, where did Yukari come from? Actually, I've had her for about 2 years now. She was one of the first garage kits I've worked on. At that time, I just didn't have the know-how and skills to finish her up completely.
Of course, I did try later on but failed. Originally, I was going to order a new kit, but seeing my wallet is pretty tight right now and not wanting to wait a month to refresh my hobby allowance, I've made it work. I may still order a new kit later, but for now, she is here. I had to scrape off spray paints and whatnot and had to spent a considerable amount of time to get her looking acceptable.
She may look okay in photos but the figure looks like a total whackjob if you can have a look closely in real life.
I should be able to do some photograph projects with these later on.
Cya.