[Soft-shell Crab] Tsuruki Shizuka garage kit
I've been looking for this garage kit for a long time.
In fact, for the past 2 years, I've checked Yahoo Japan auction site almost daily in what I felt a vain hope to find it. Every evidence I've come across pointed out that this kit is rare. It isn't because it is in high demand. It is because of its limited quantity.
So, when I saw it on the auction like 13th of June, 2020, I doubted what I saw initially. Price didn't really matter for me, and I simply put up a mega bid of 30,000 yen. I was willing to go higher if there was a bidding war to occur.
In the end, I scored this kit at about 7,000 yen. This kit was made by a circle called "Soft-shell crab". They also made Matsukaze Rin garage kit. While I would also love to get her figure as well, it looks quite off according to the only pictures (2) I was able to see. So, I am not dying to acquire her kit. Shizuka, though, looks good enough although her face seems a little off.
Tsuruki Shizuka is the main character from Girls und Panzer: Ribbon warrior. While the series has a niche following, it isn't widely known, partially due to lack of media coverage. And the series takes a darker tone unlike the original GuP where it's all happy and moe. Therefore, even if you like the original Girls und Panzer, there is no guarantee that you will like Ribbon warrior.
For me, though, I do like Ribbon warrior.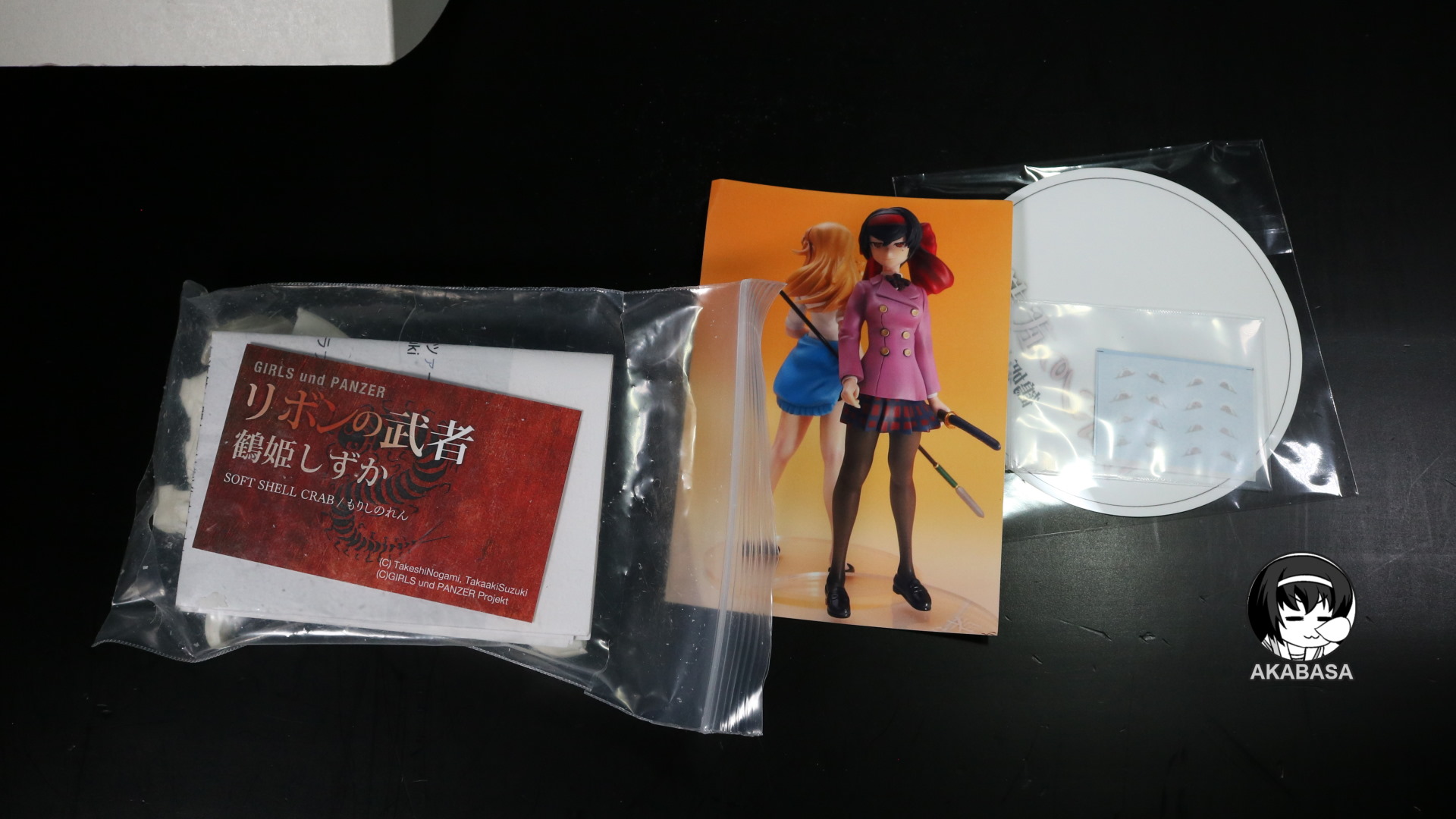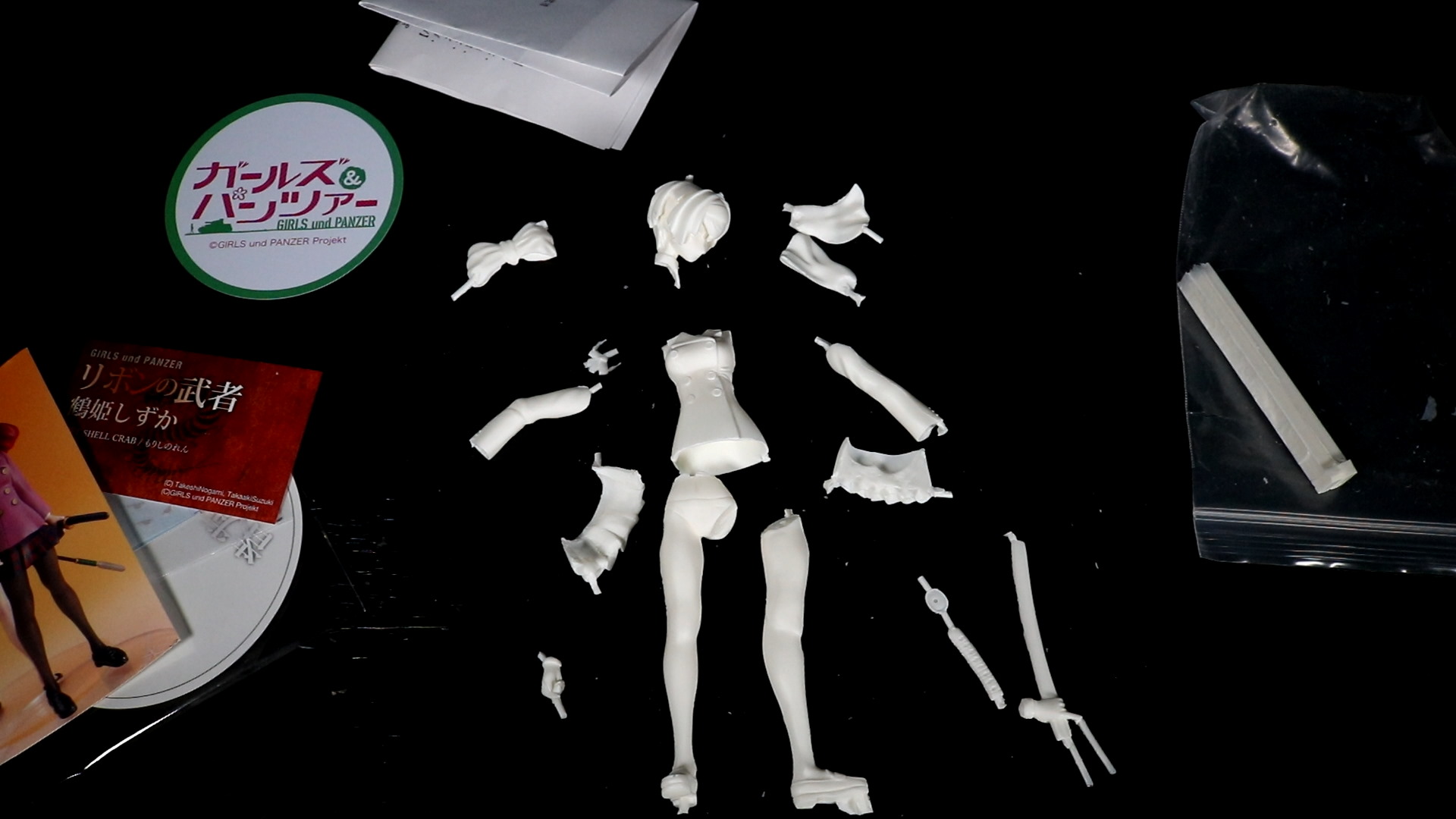 Overall quality of resin parts is just about average. But it's on lower end of the scale. While I saw no dreaded air bubbles, tiny parts such as fingers were very rough.
Also, the skirt is made of two parts and they are required to be attached on her upper pelvic. This isn't normally an issue but it is going to be an issue in this particular case because of the check pattern. More on that later.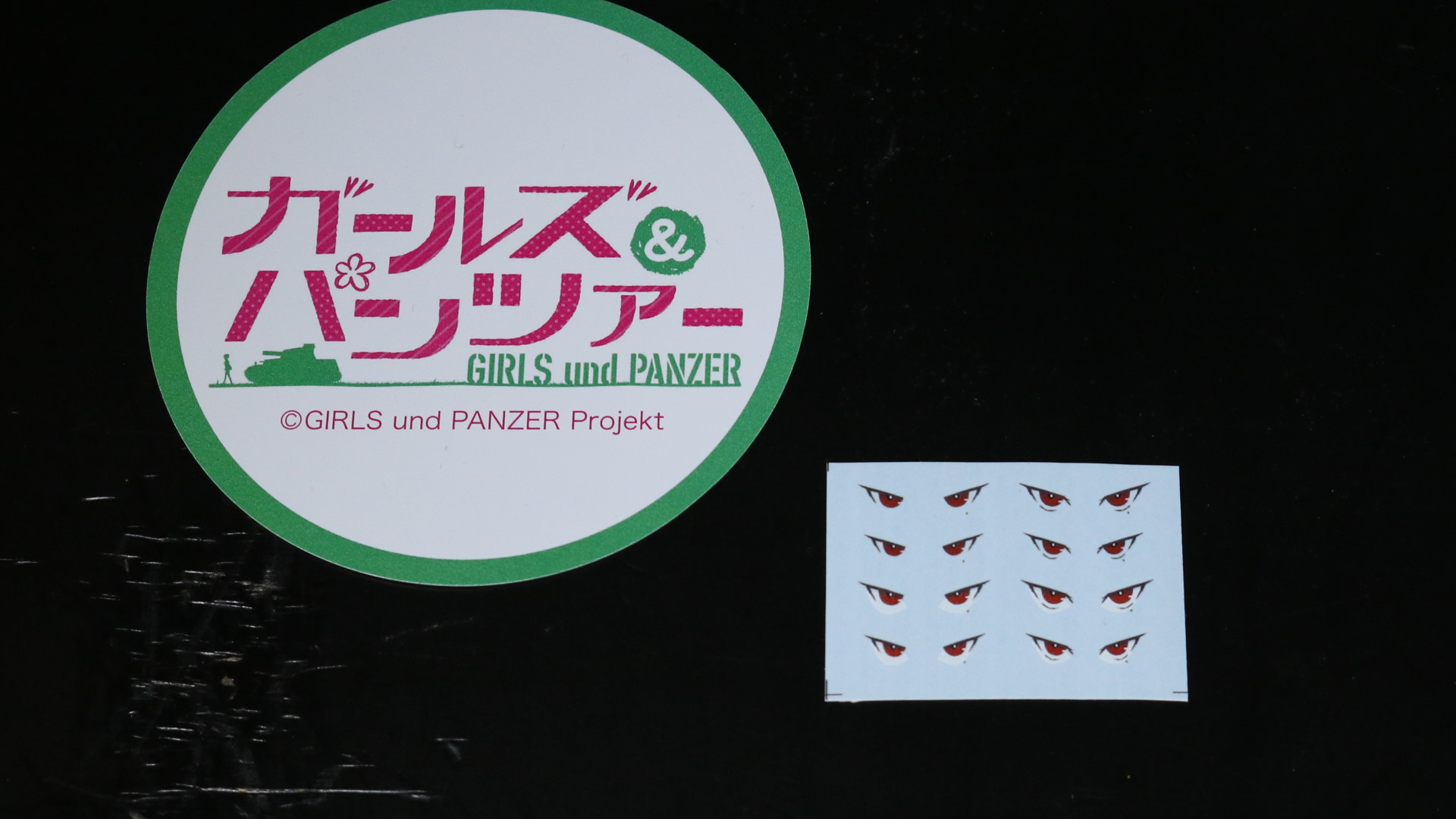 This is the first time I've seen anyone include four variants of eye decals. I didn't notice what was missing at the time I took the photo but I'd find out soon enough.
The decal quality is average. It's not great but not the worst, either. It's not pre-cut.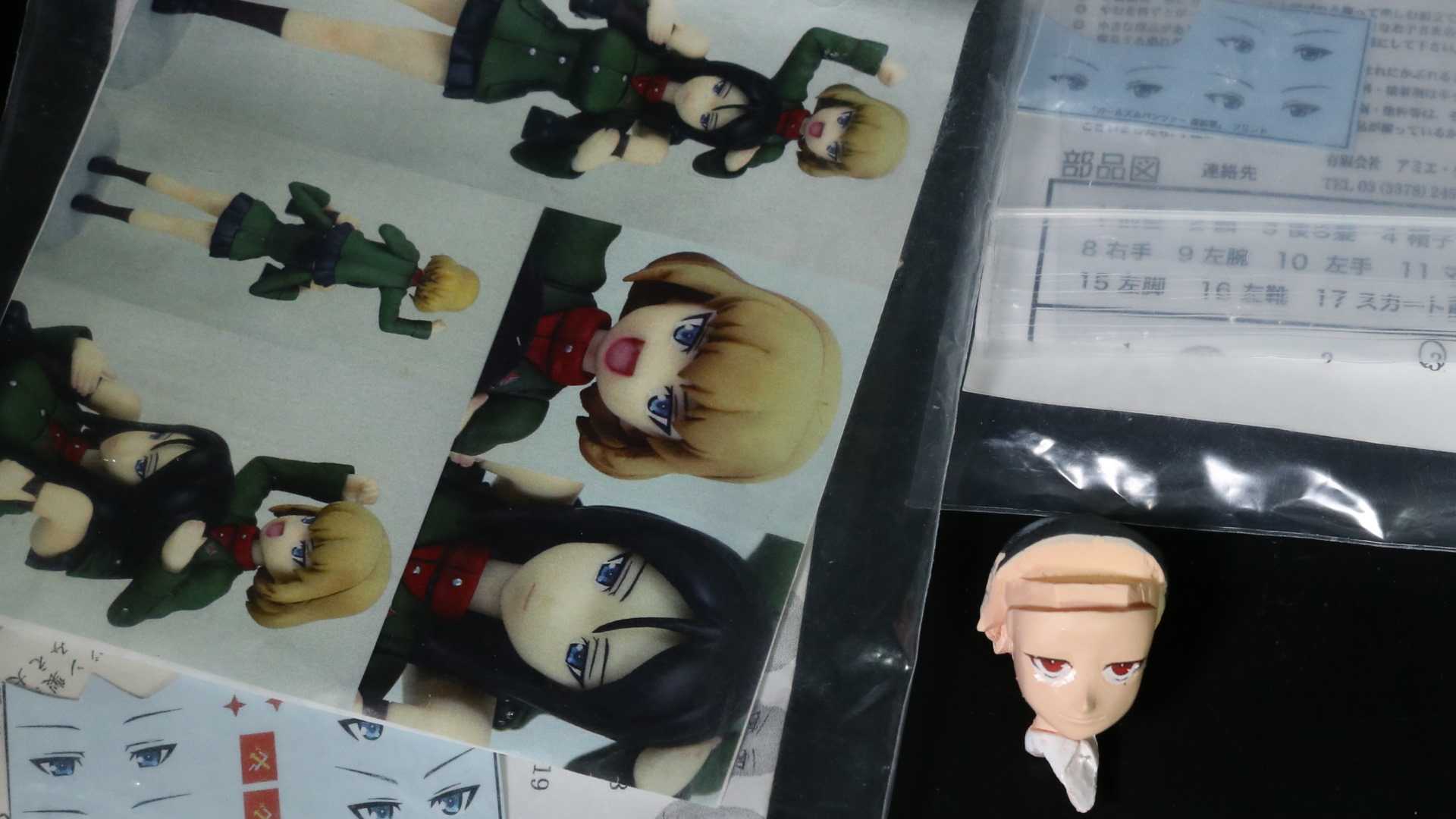 You see, there is no eyebrows. Initially, I believed that I must have missed eyebrow decals somewhere in the package. However, once I took a look at the photo that was included in the box, I saw no eyebrow.
Perhaps, that is why she looks a little off. Granted, her rather long fore hair is hiding most of her forehead but eyebrows should still be there.
Therefore, I rummaged bags of garage kits I've worked on previously and found two good candidates. One is from Nonna. The other is from Flint.
I eventually chose Nonna's eyebrows.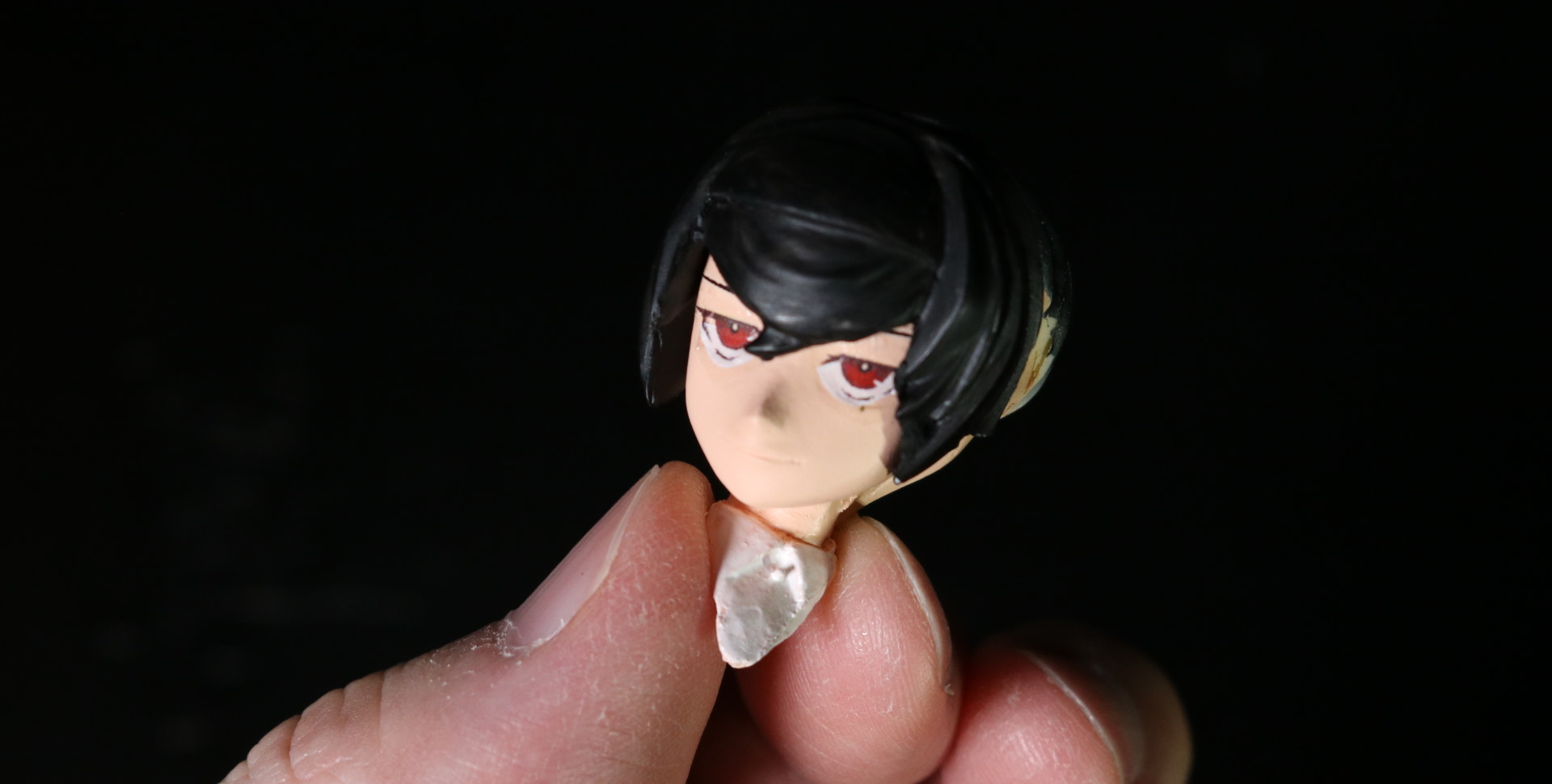 Looks better overall, I believe. I will likely never know for sure.
At this point, I'd like to talk about color schemes for Shizuka. There are two patterns. One for the manga. The other for mobile games. Yes, there is apparently a Ribbon warrior mobile game.
Both versions have the same pink tunic, deep red giant ribbon on head, and a check pattern skirt consisted of red & black (or gray). What differs is her hair, pantyhose, and shoes color. Lastly, her ribbon on collar can have different pattern. It can be a check pattern or just dots.
In manga version, she has very dark brown hair. It's almost black whereas, in the mobile game, she has light brown. In the manga, her pantyhose is brown whereas, in the mobile game, it's navy blue gray. Her shoes can be black or brown as well.
I am choosing to go with manga version where she will have black hair, brown pantyhose, and gray brown shoes. My decision to go with black hair is due to her deep red ribbon. Black and deep red just go well together instead of brown and red. Her eye color is also red, so I feel black is just better.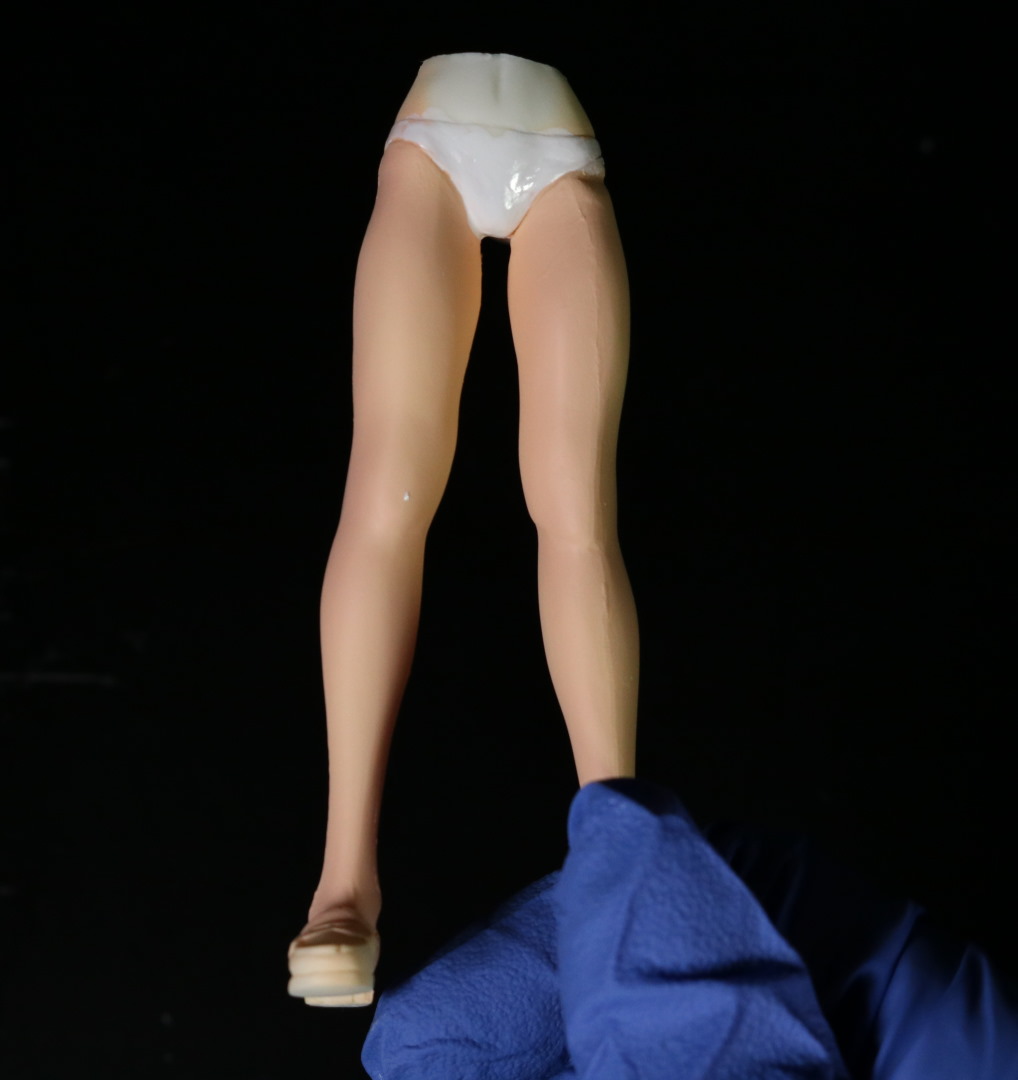 With that out of way, let me continue.
I've never done a pantyhose painting before and I had to look at some images from Google. Well, a guy looking at women's pantyhose pictures online doesn't strike me as healthy but this is one of rare legit cases.
After the search and some consideration, it seems the best way to approach this is airbrush the legs with skin color and paint her panties white. Shizuka does wear white panties FYI.
And then loosely airbrush with Tamiya hull red paint.
I think it came out okay.
Once this is out of my way, the rest is quite easy to piece together. I prime the tunic in black and then airbrush in pink.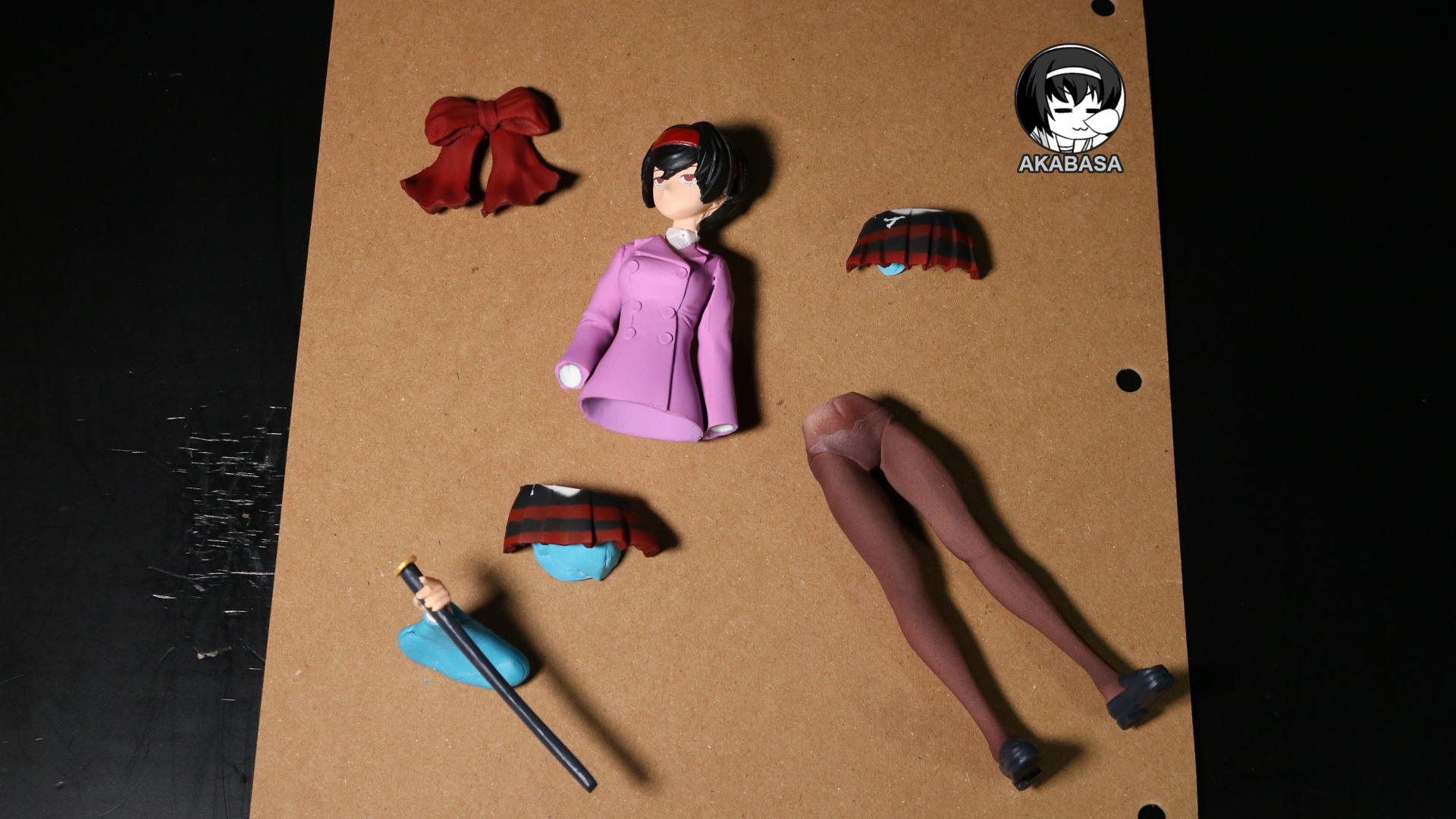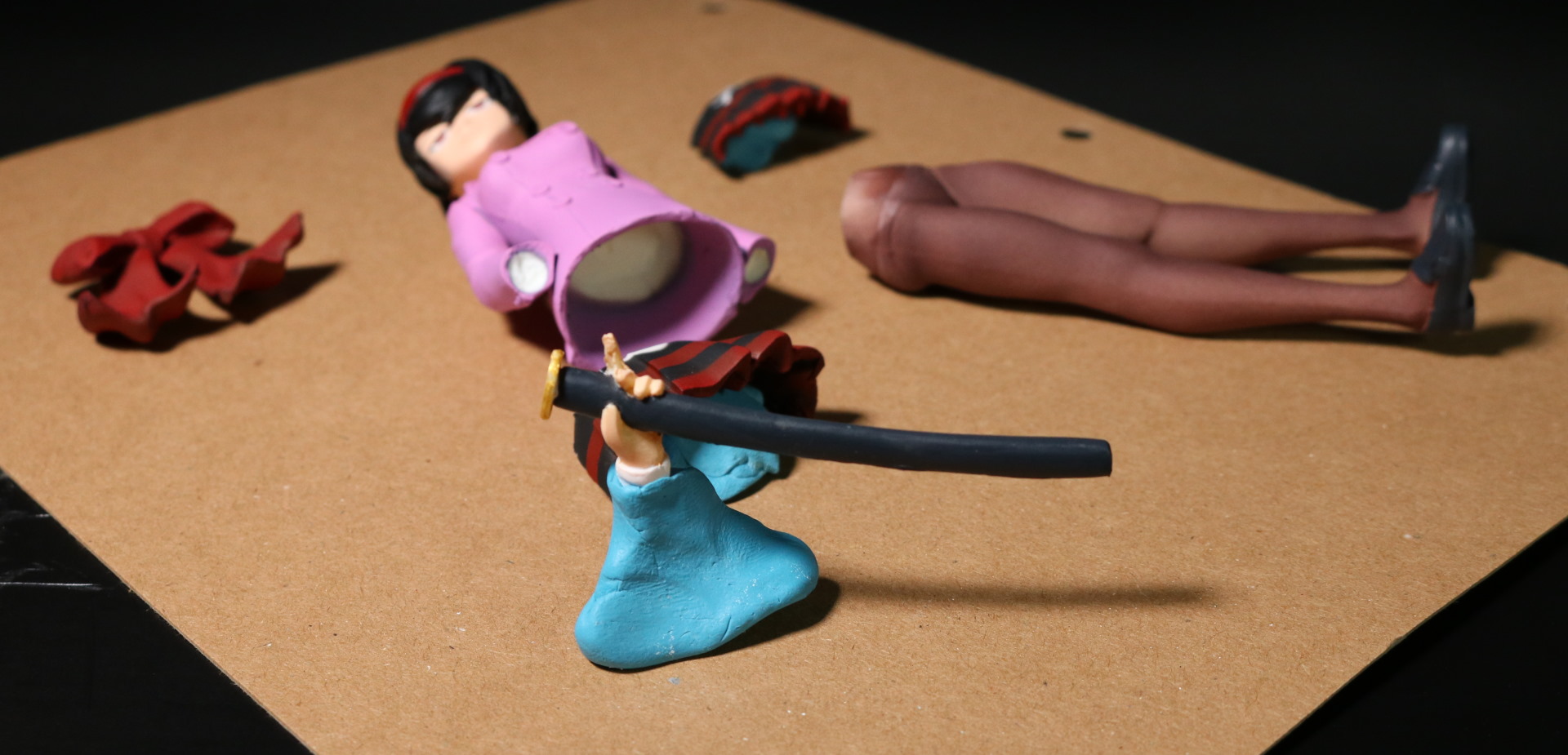 As expected, a check pattern on her skirt proves to be quite a challenge. It's easy to create a check pattern on a plain surface but this being skirt, it isn't as easy.
The basic idea is to have masking tape to direct lines when I airbrush. But that's certainly easier to be said than done because tapes keep peeling off small patches of paint. Not always but sometimes which requires me to repair such spots.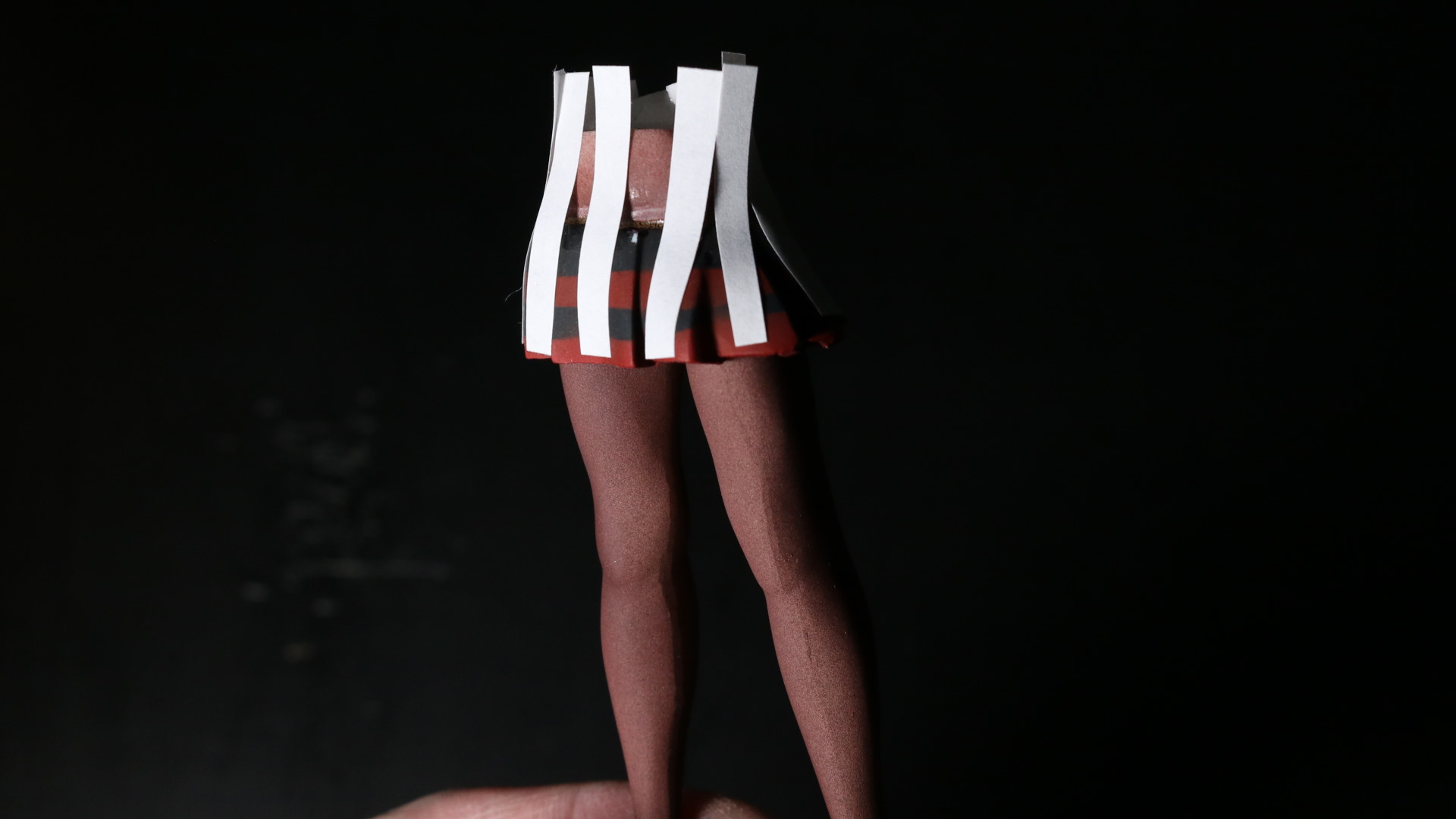 Using a brush is certainly an option. However, for the red paint I am using, airbrushing is a requirement due to it being too thin.
Her skirt has taken many, many, hours to perfect it. Once the skirt is done though, all I need to do is glue parts together.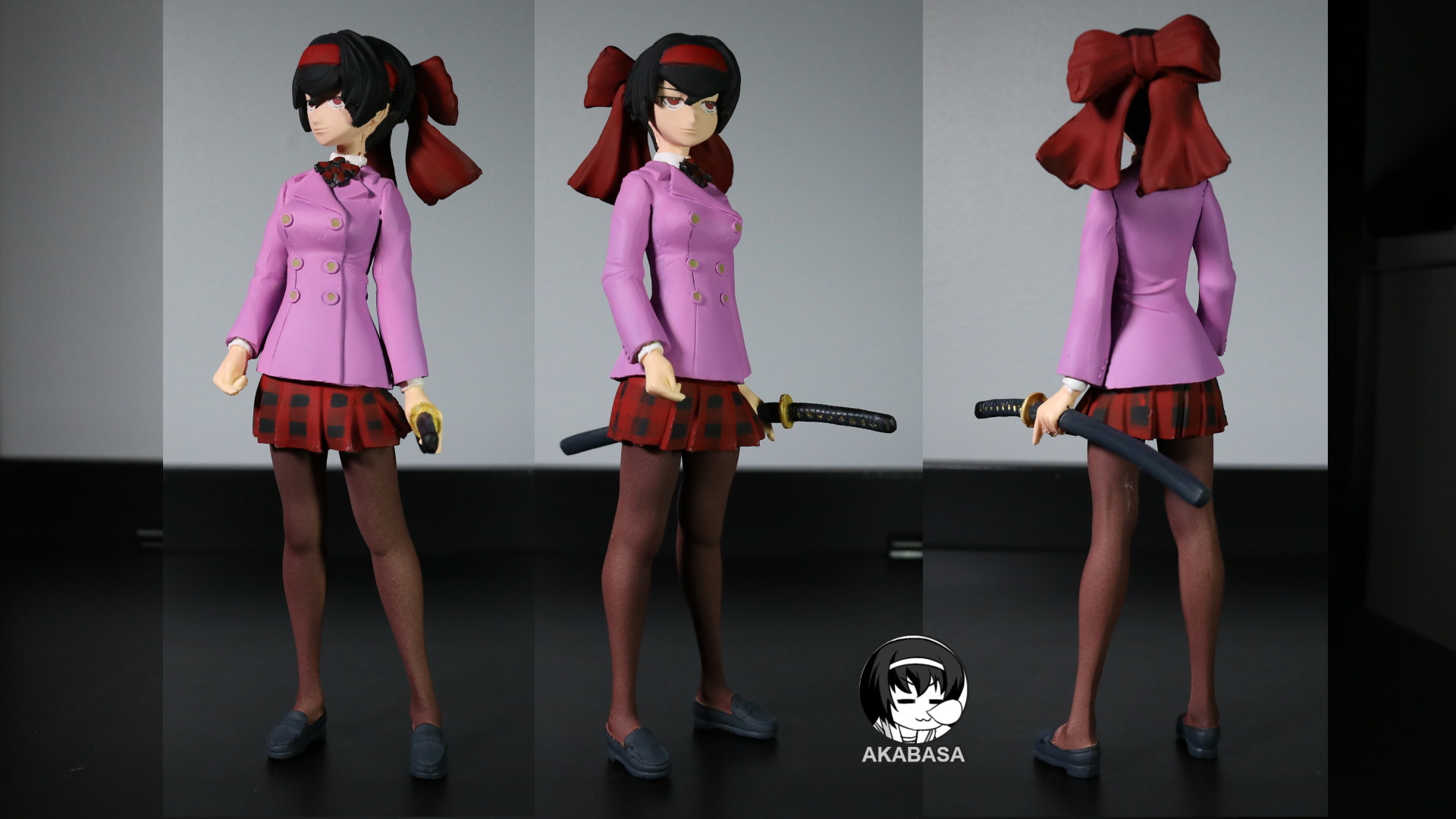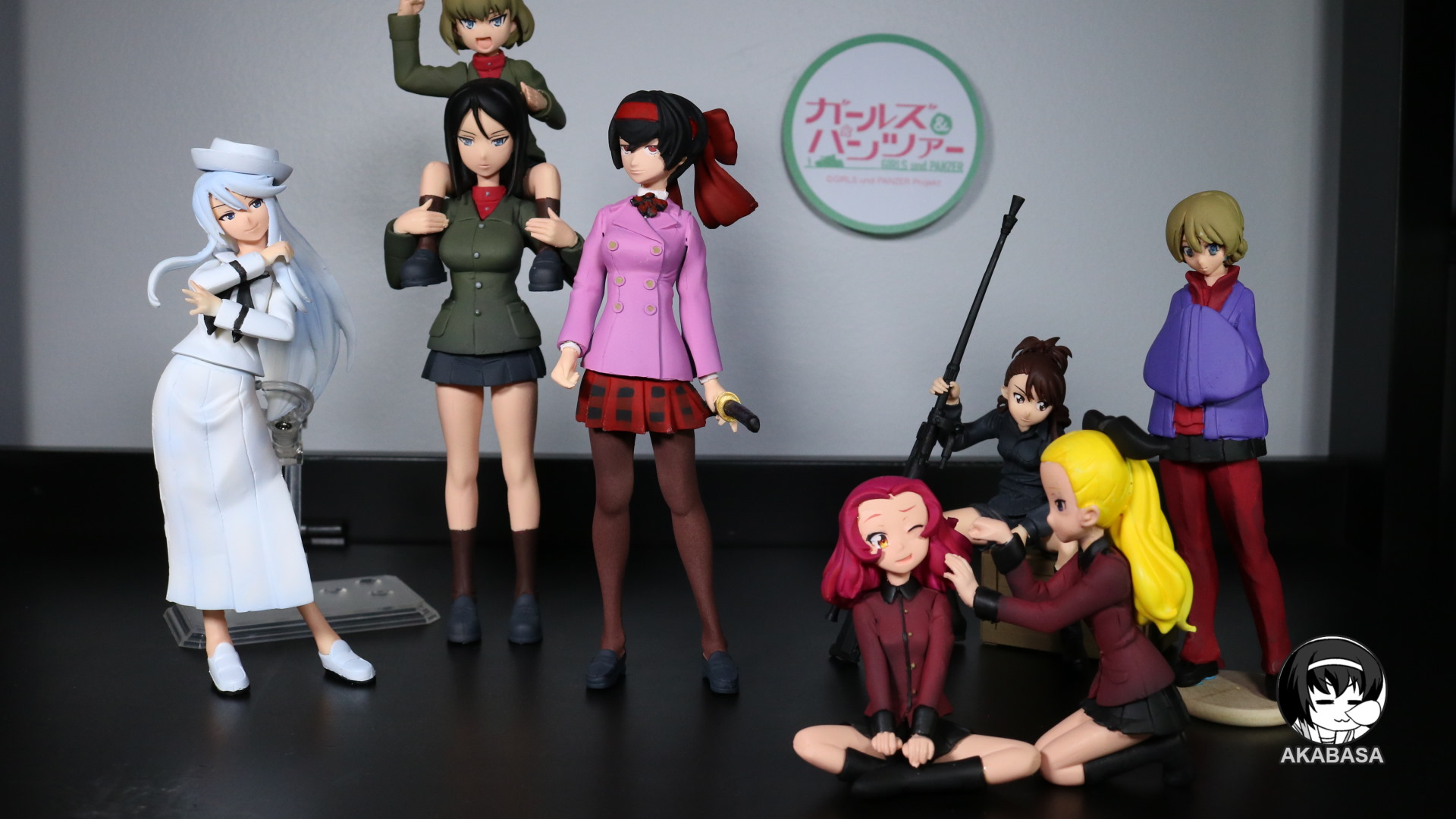 This is a non-scale figure. But, by sizing up the figure, it is about 1/9.5 scale. Her height is 152cm and the figure height is 16cm exactly, making it kinda too tall for 1/10 but kinda short for 1/9, so it's 1/9.5 scale.
So, there you have it, Tsuruki Shizuka from Ribbon warrior. This is the only figure you are going to find for the character. There is another if you include chibi figures. It's by Murasame. I've yet to find that kit though.
Either way, it seems my GuP garage kit figure collection is growing.