BMW Isetta 250 1/16 scale by Revell
Isetta 250 is a rather iconic vehicle by BMW. It isn't exactly a car. It is more of a motorcycle with a car chassis built on it.
Another vehicle that shares a similar concept is Reliant Robin. But Isetta does have four wheels unlike Robin, so it is much more stable.
I had been trying to get this kit for a while, and while I did find some on Ebay, they were hilariously overpriced. It took me about a year to find a listing that had a reasonable price on it.
In the end, I acquired this kit for 50 USD + Ebay global shipping. Overall, it cost 90 CAD.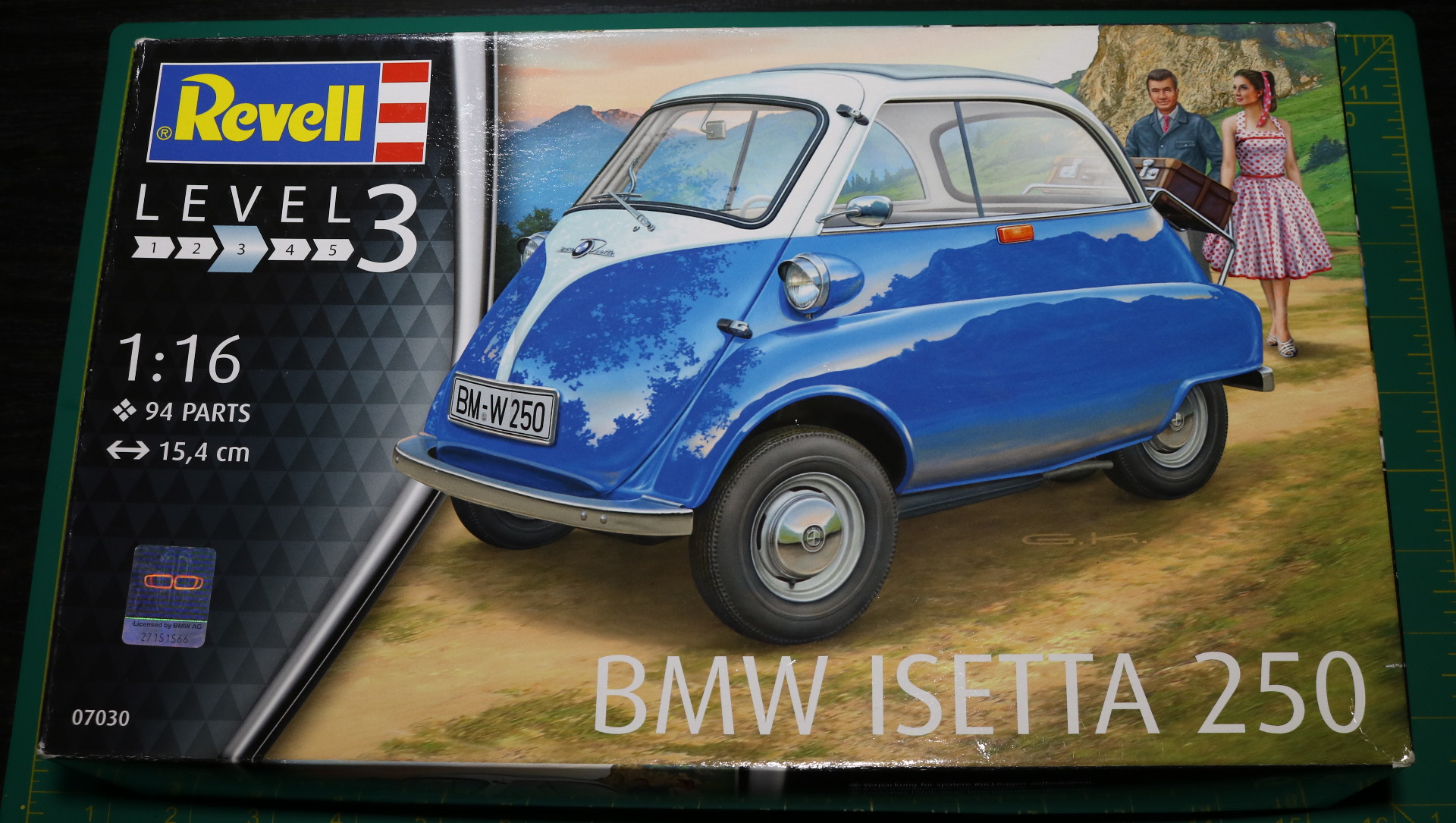 Nothing to say about the box. It's the standard stuff.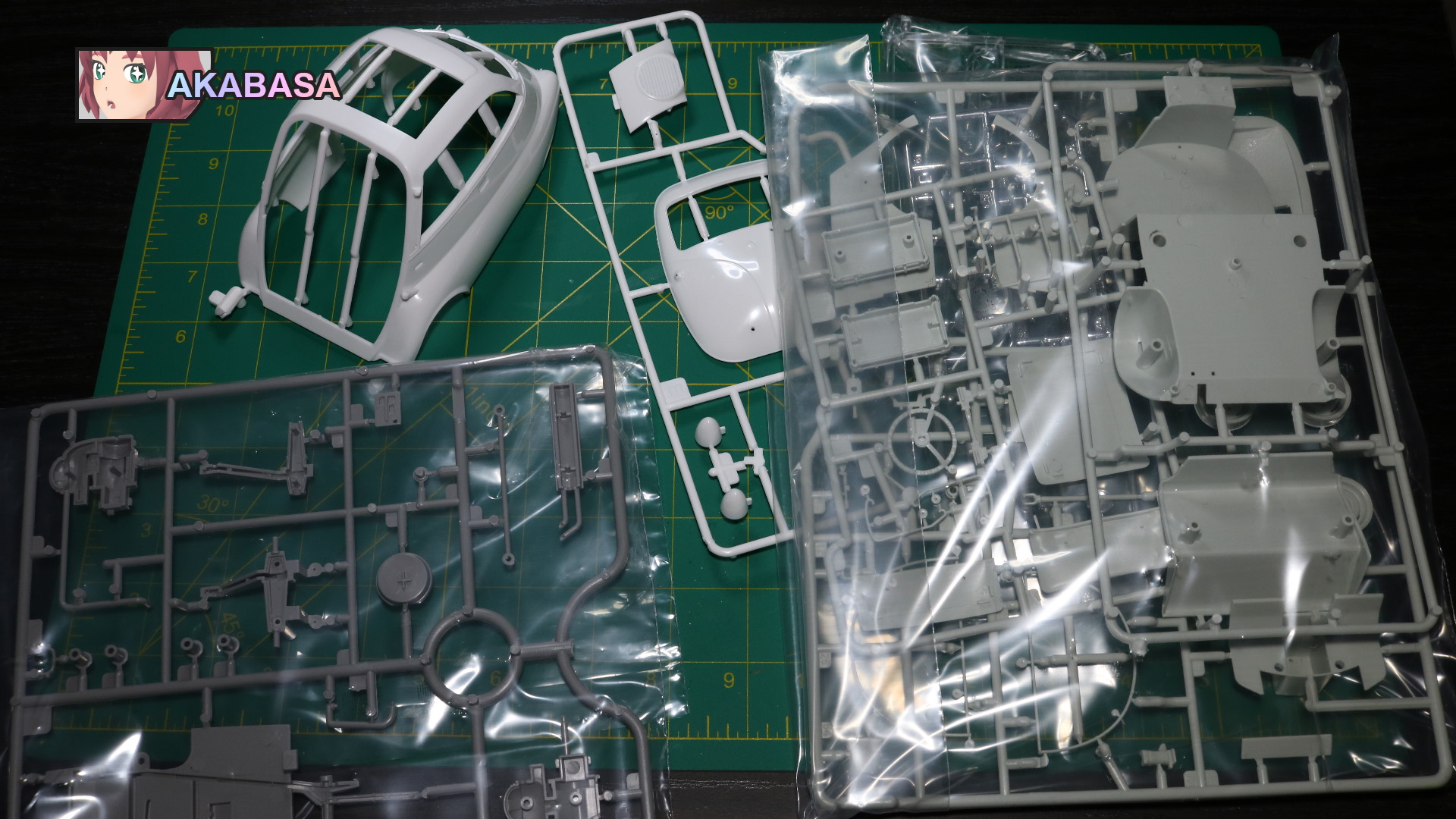 The overall kit appears to be simple. It's low on part count, and things should be fairly straightforward.
The first decision to make before proceeding with the build is its color scheme. You can follow the default color scheme which is white + blue, but like previous time I've done a vehicle, I've chosen to go with black + red.
I don't really have a solid reason for that. It's simply my favorite color scheme. My own car has the same color scheme as well.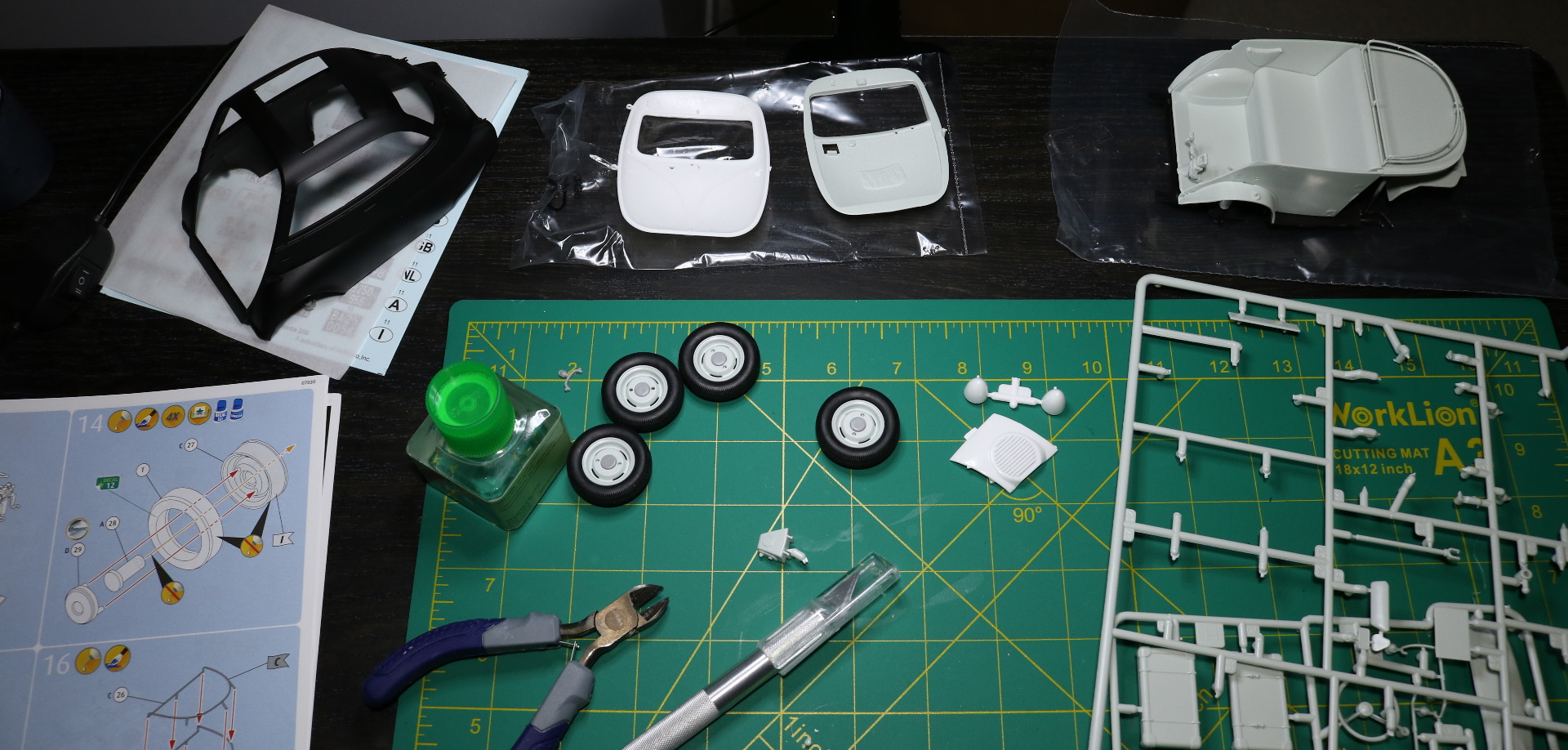 I may have struggled if I hadn't done a car model build before, but I have some experience now. The way you do is that you go ahead with priming / coloring the chassis while working on its interior, also coloring them if required.
The overall assembly is quite really simple and easy.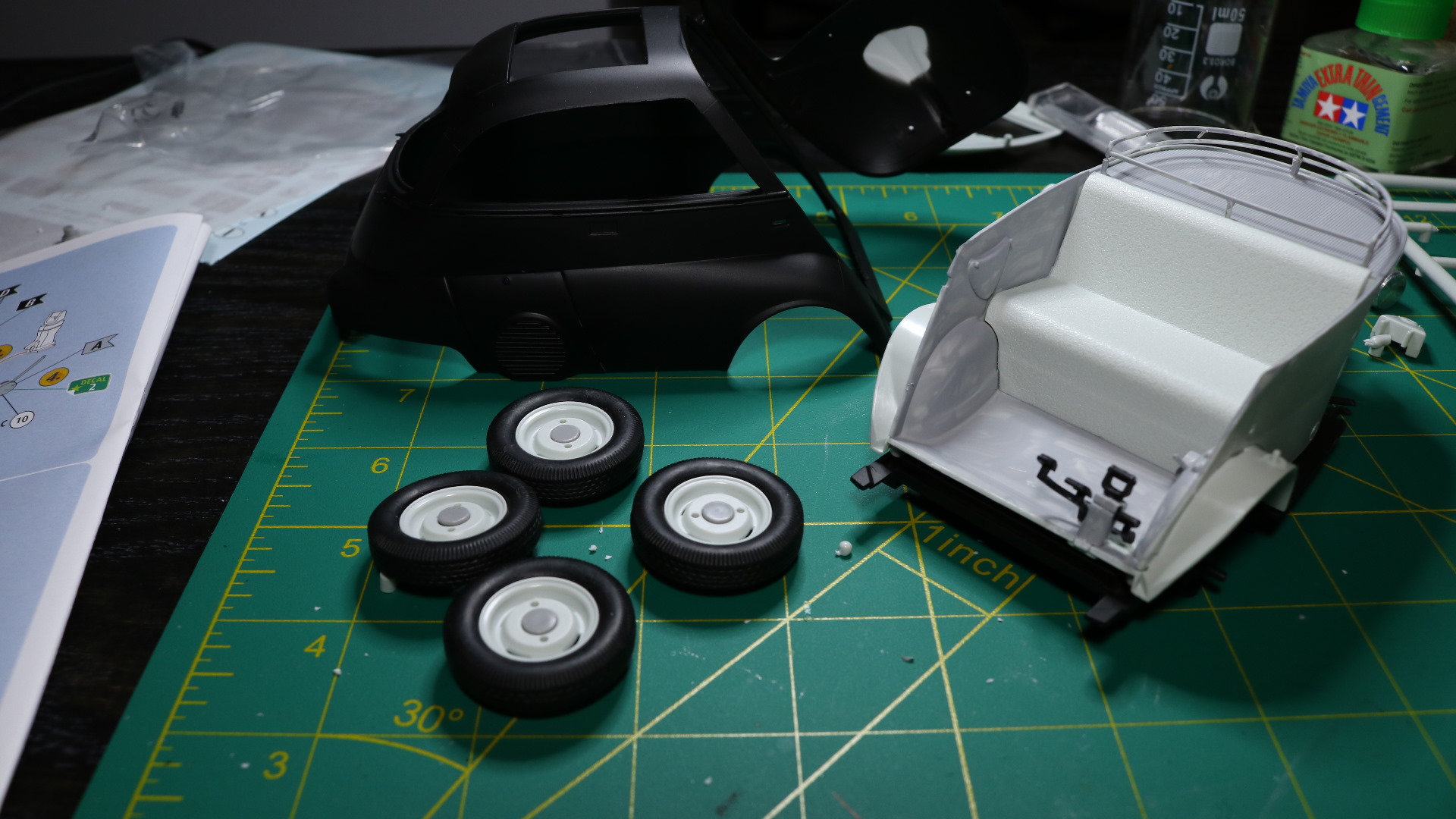 But this method has its own drawback. It's that you cannot go ahead and finish everything in one go. You have to paint parts, wait for them to dry before moving on, meaning in spite of low part count and simple assembly, this project took a whole week most of which was spent on waiting.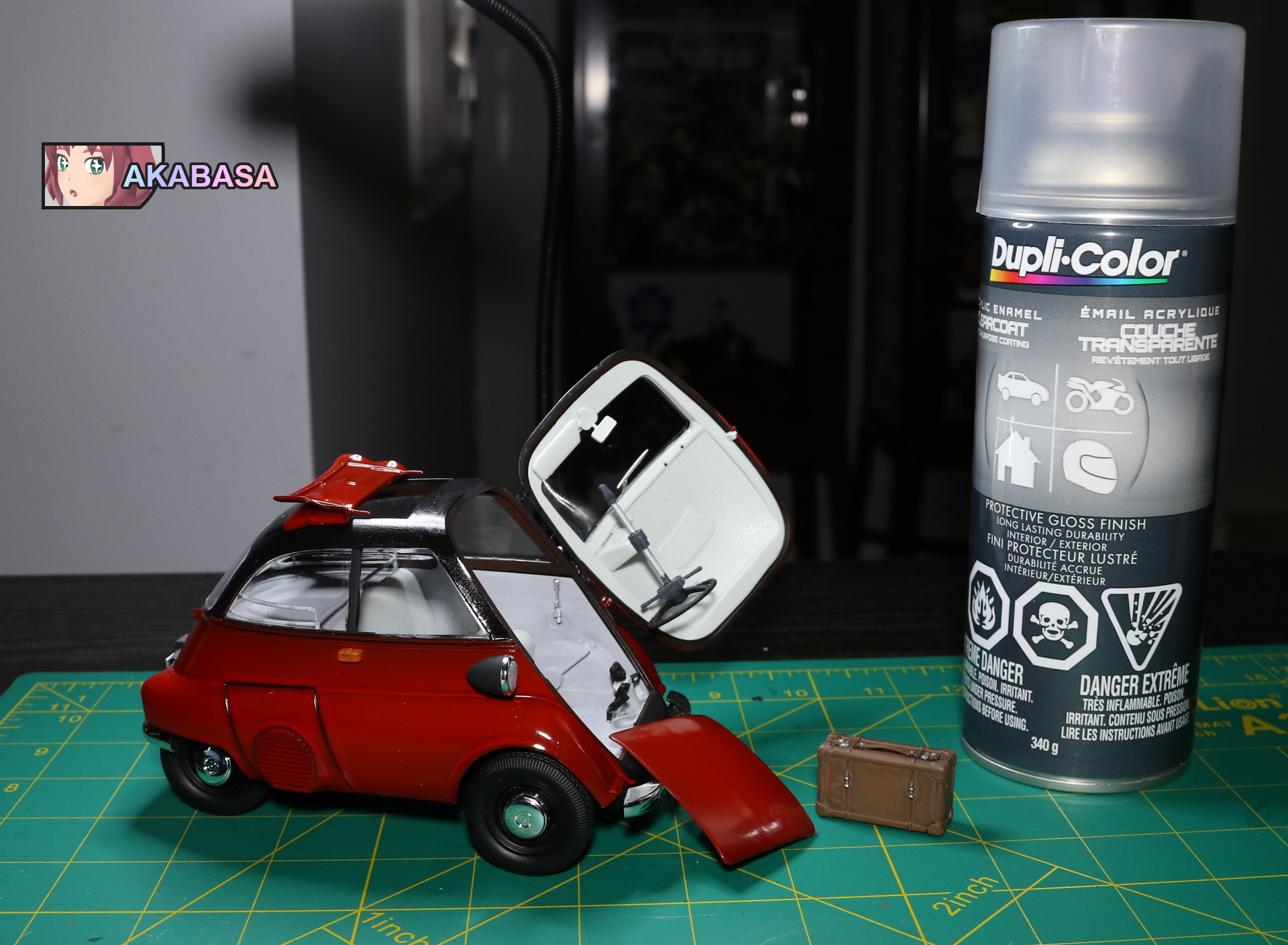 And, unlike the last time I used glossy varnish with an airbrush, I've chosen to use a clearcoat spray can. It's actually meant for actual cars.
The clearcoat spray can actually made this project a lot smoother. All I needed to do is spray sideways once. It was quick and highly effective way of creating very glossy surface.
The full product name for the can is Dupli-Color CDA169207 Acrylic Enamel. It's relatively cheap and easy to source via Amazon.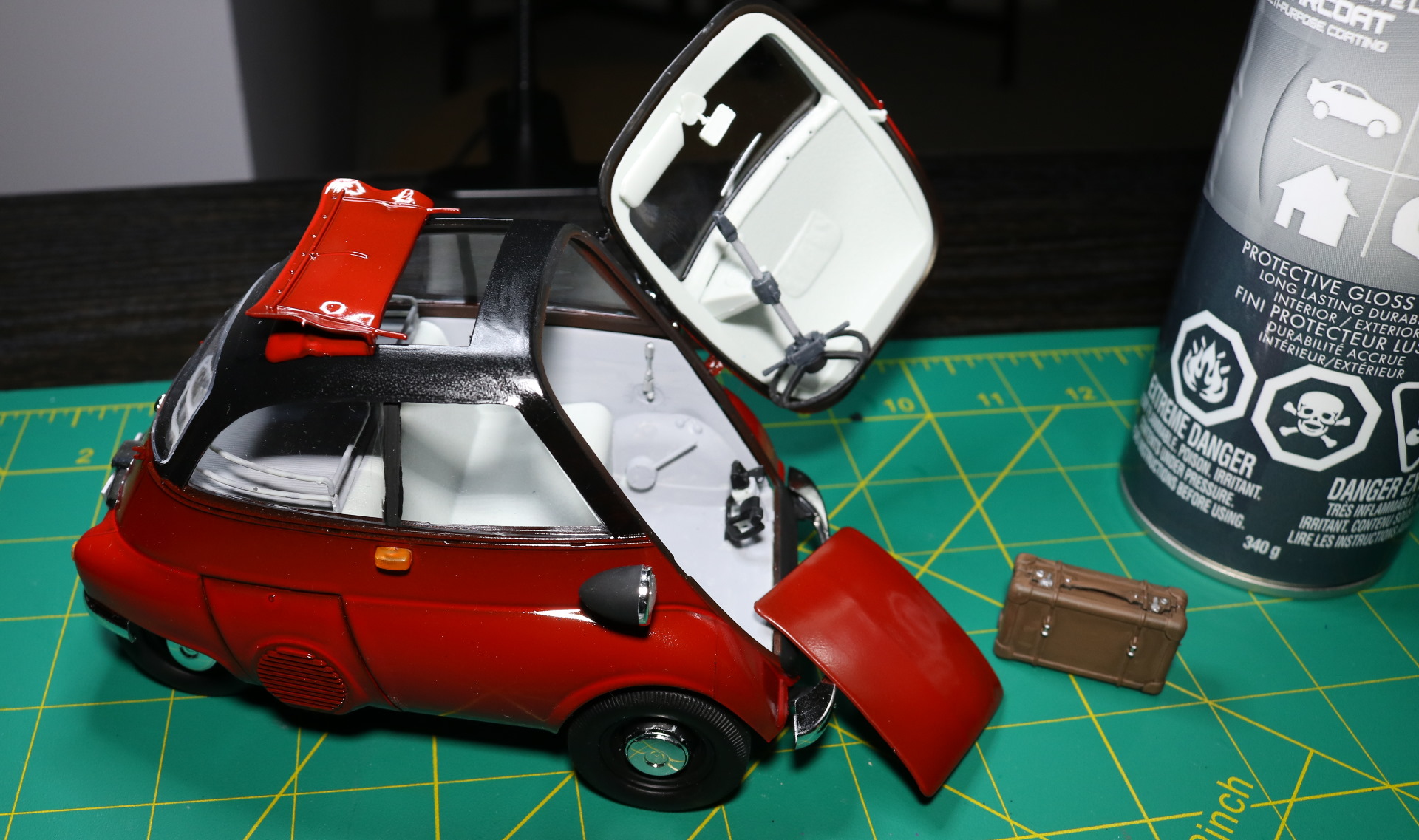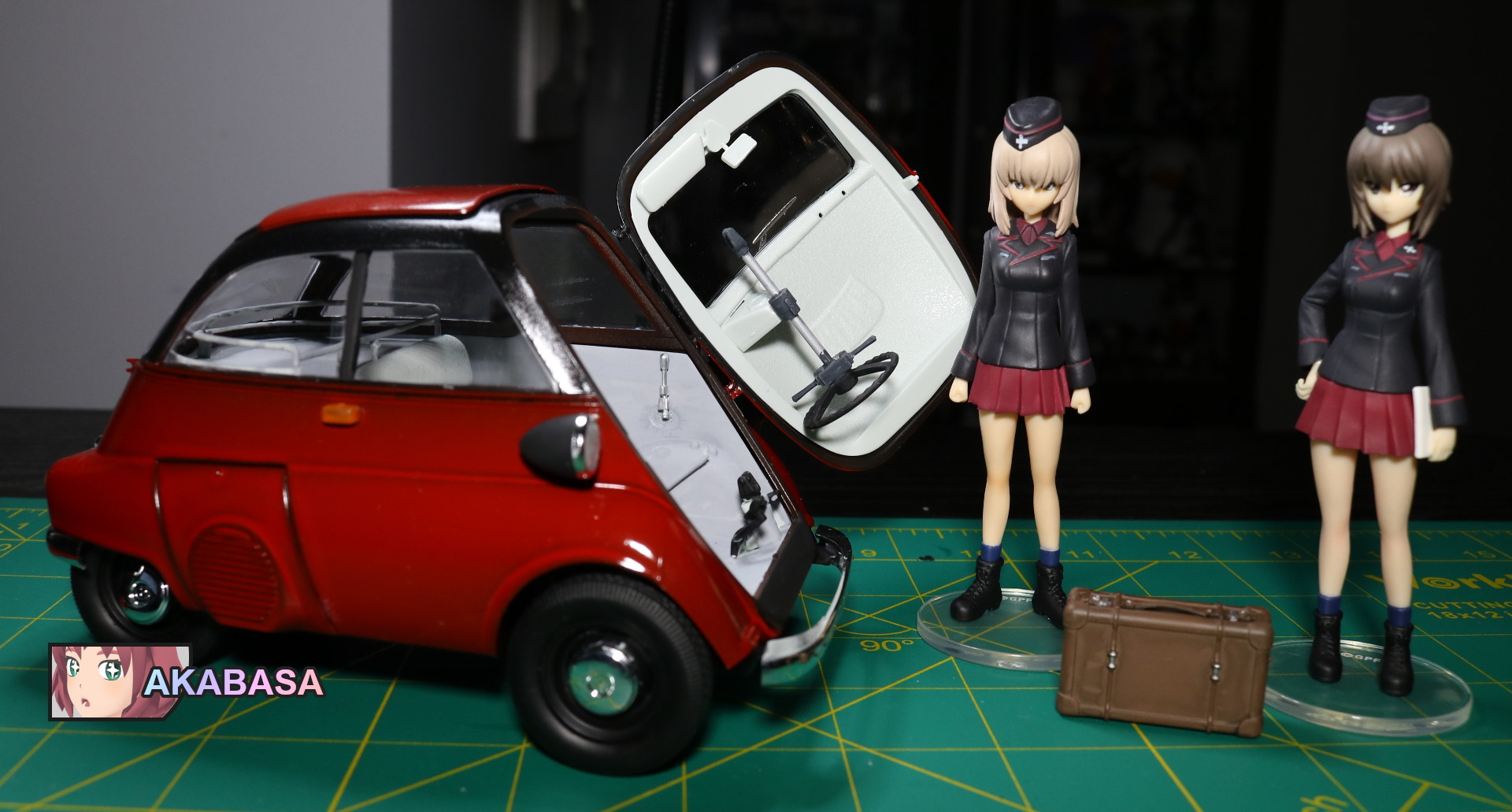 Does the car look really tiny to you?
Well, it is tiny. The figures are 1/16 scale, and those are females who are generally smaller than males. Even then, I don't think it will be easy for them to sit in there.
I've found that Revell car models are slightly smaller than it should be.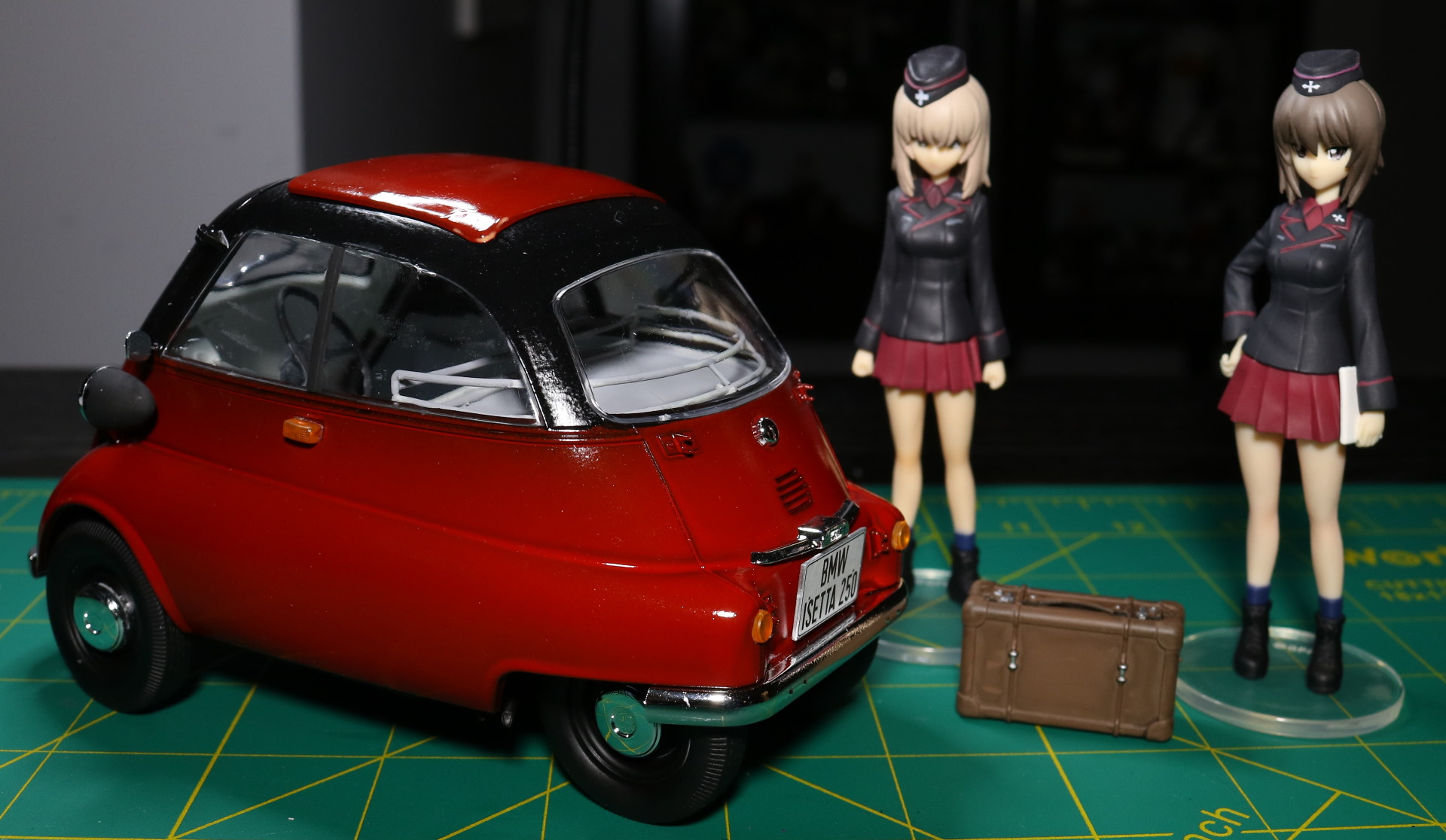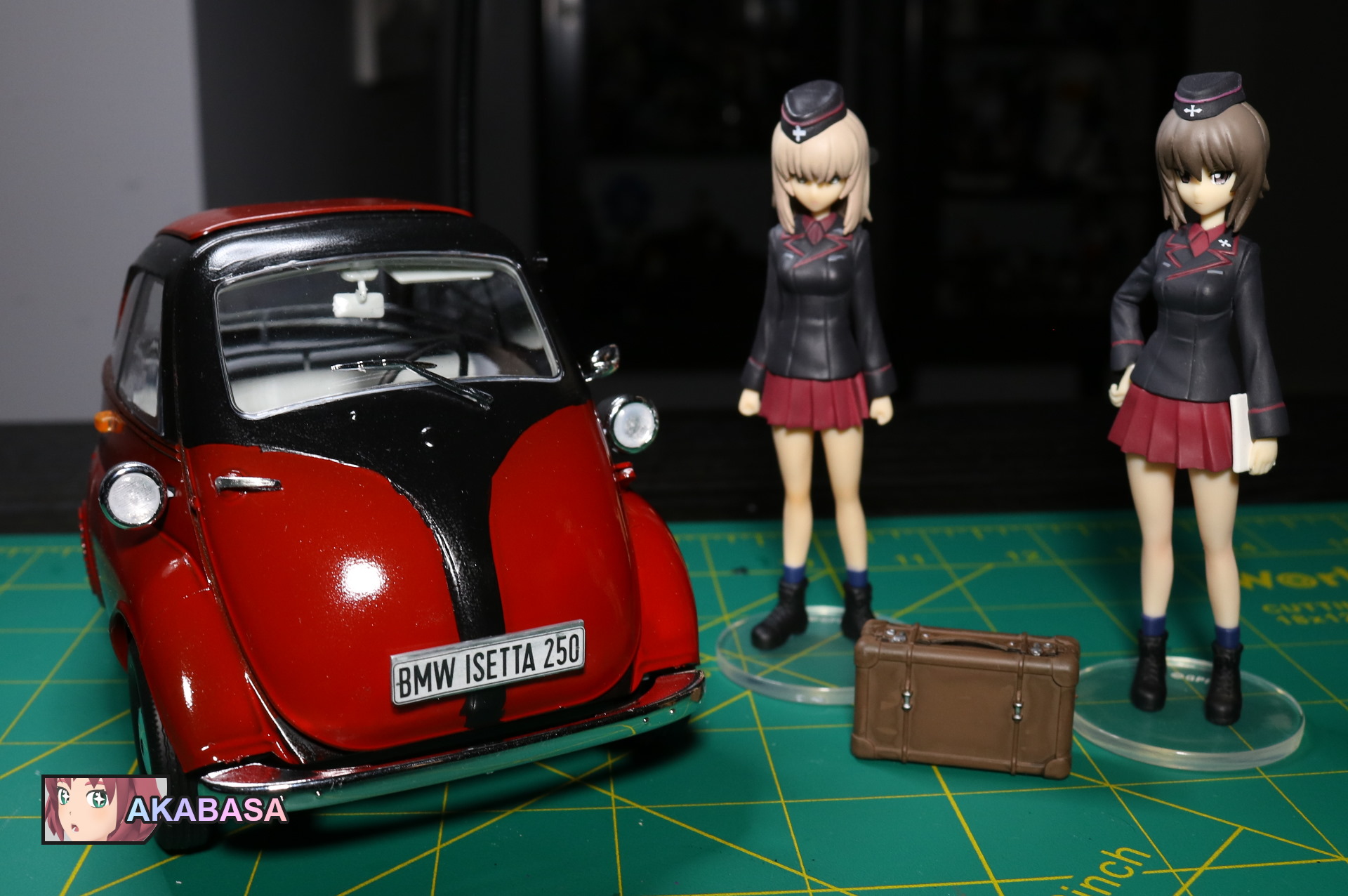 Overall, I did not mess up too much on this one. It's probably a thank to my previous experience with Revell Volkswagen 1/16 scale. I knew exactly what to do this time.
I am not a big fan of regular cars, but when I see unique cars like Isetta 250 and Volkswagen, I want to build them.