Repaint: Hobby Boss Tiger 1 1/16 scale
Repainting my old Hobby Boss Tiger 1 1/16 scale.
This Tiger 1 tank was one of my very early painting jobs I've done. This one was done in late 2018. At that time, I wasn't weathering things. In fact, I didn't know how to weather things and I was certainly not going to weather a model kit that cost over 200 CAD without knowing what to do.
Fast forward 4 years, in 2022, I know what to do now.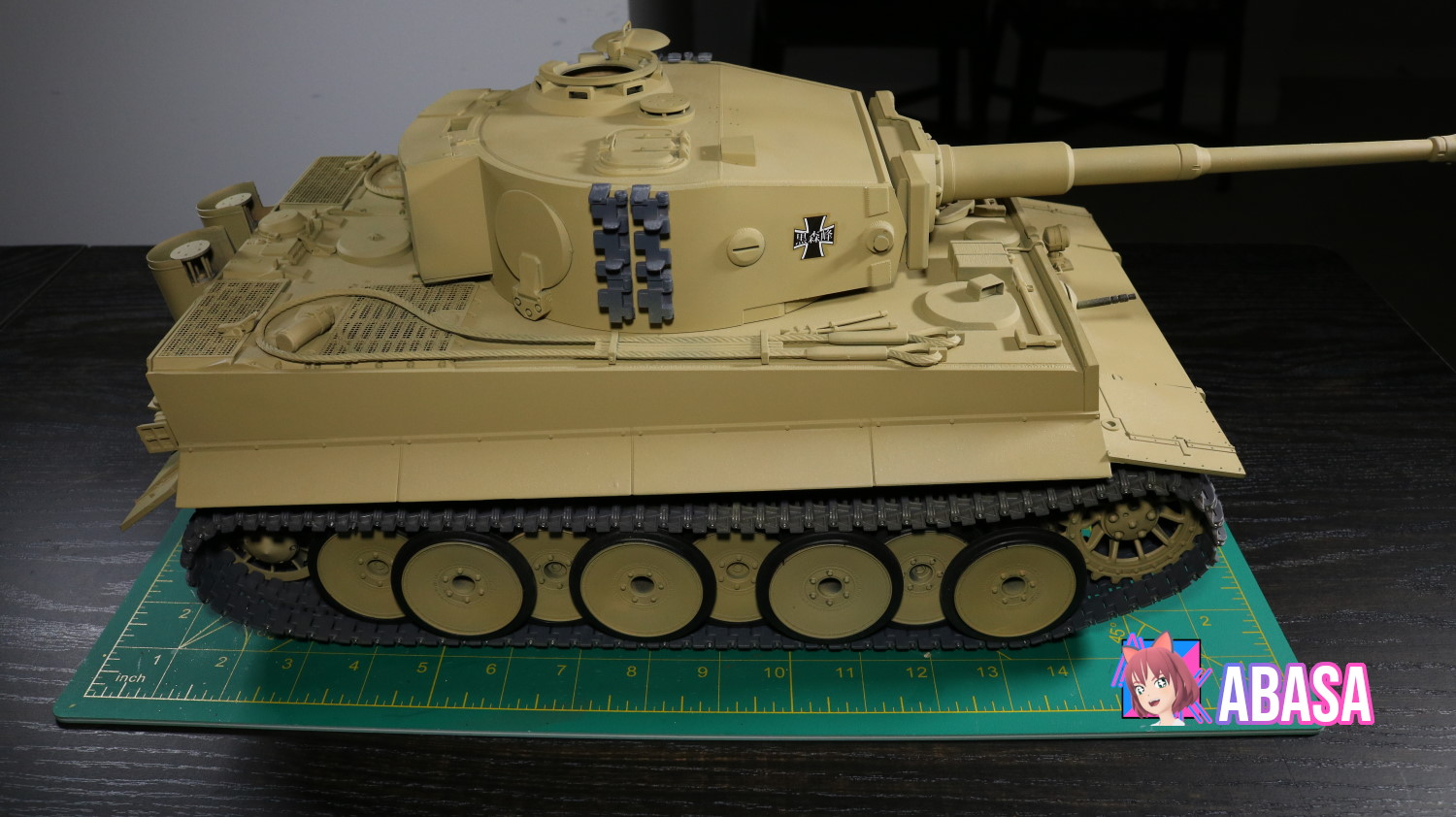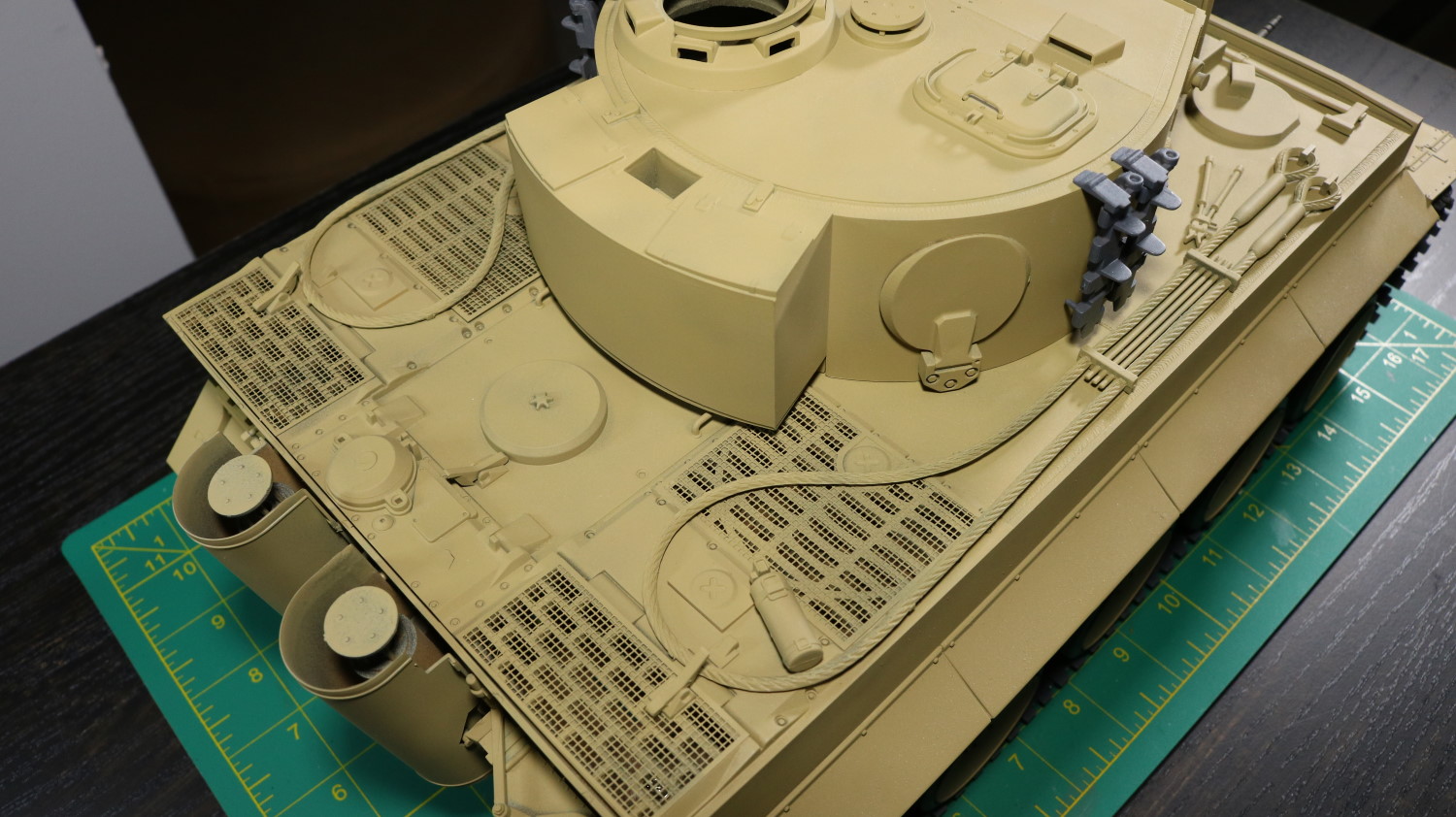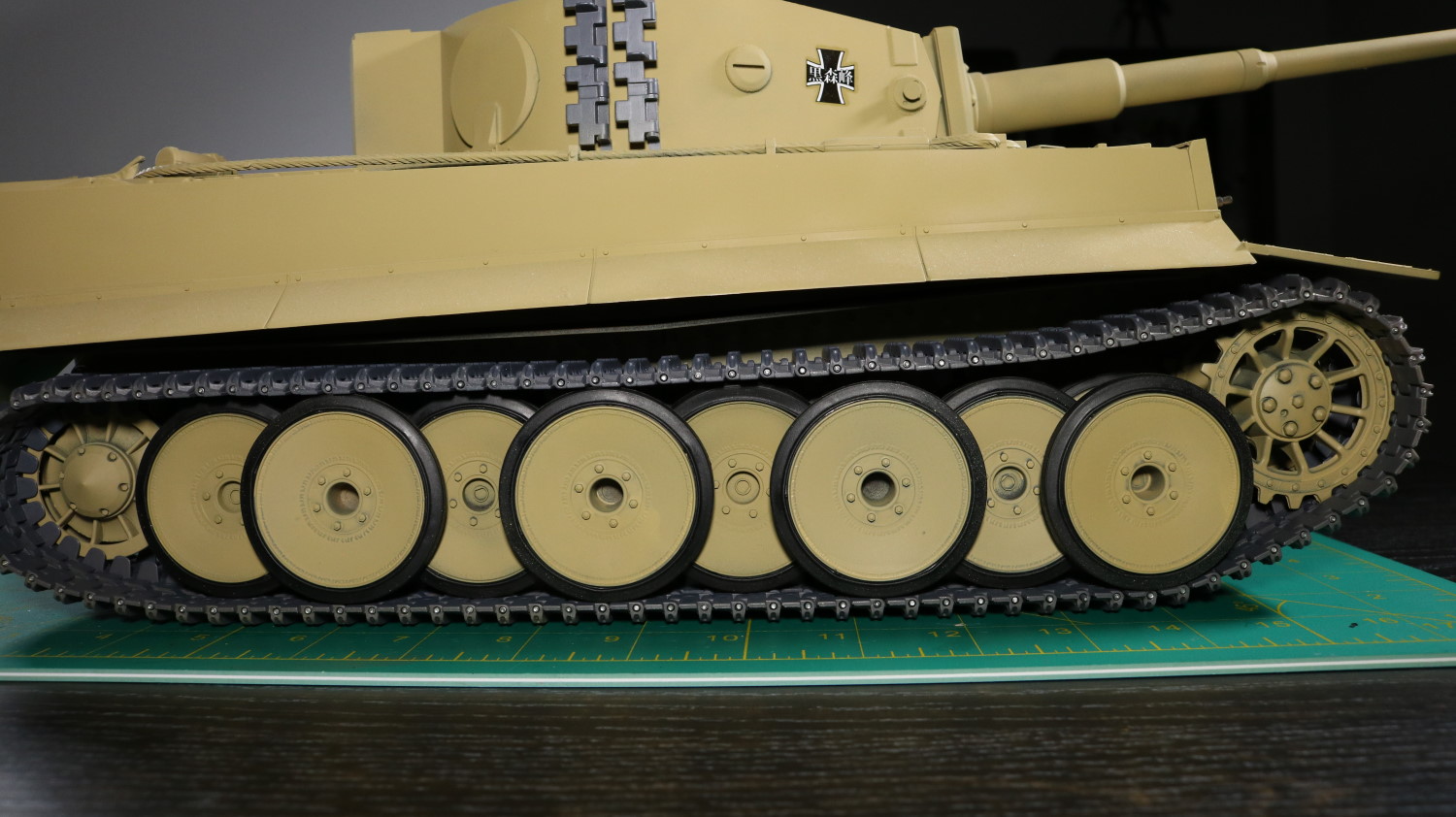 As you can see, other than applying the basic yellow color and decals, I haven't really done anything at all to the tank. There is no weathering. I didn't paint the tracks. I didn't even paint props.
This Tiger was the first big 1/16 scale I did back and I didn't dare doing anything too risky. I started to attempt weathering small things back in 2020, and this tank was built in late 2018.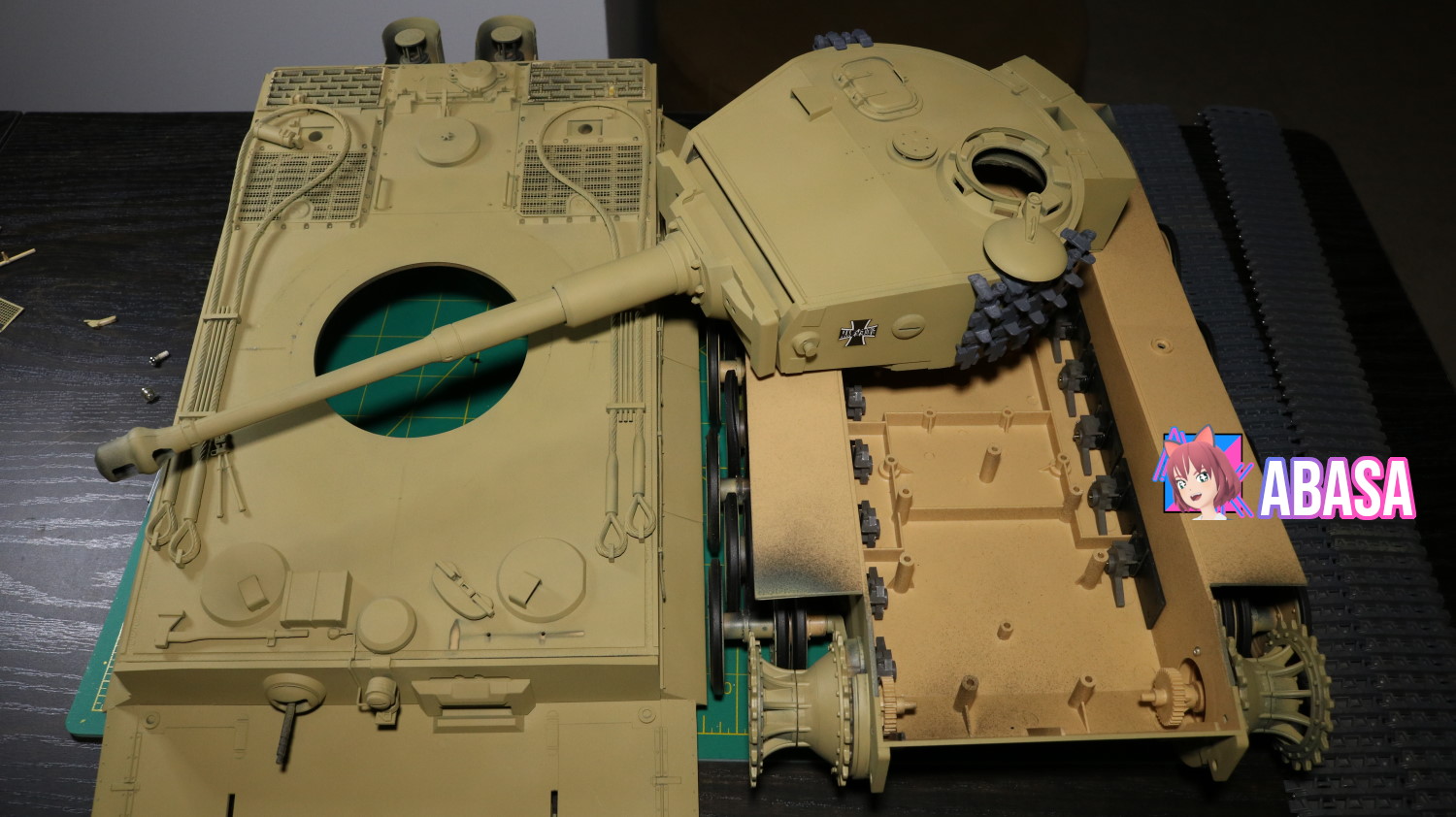 Well, good news is that I can attempt weathering now because I didn't really do anything else other than applying black primer and then doing the yellow coat.
It's also helped by a fact that this kit is meant for RC, meaning the top and bottom are held with four screws; they aren't glued. This does make the job far easier and less risky. The tracks can also easily be taken off.
So, the turret, top, bottom, and the tracks. There are four separate parts.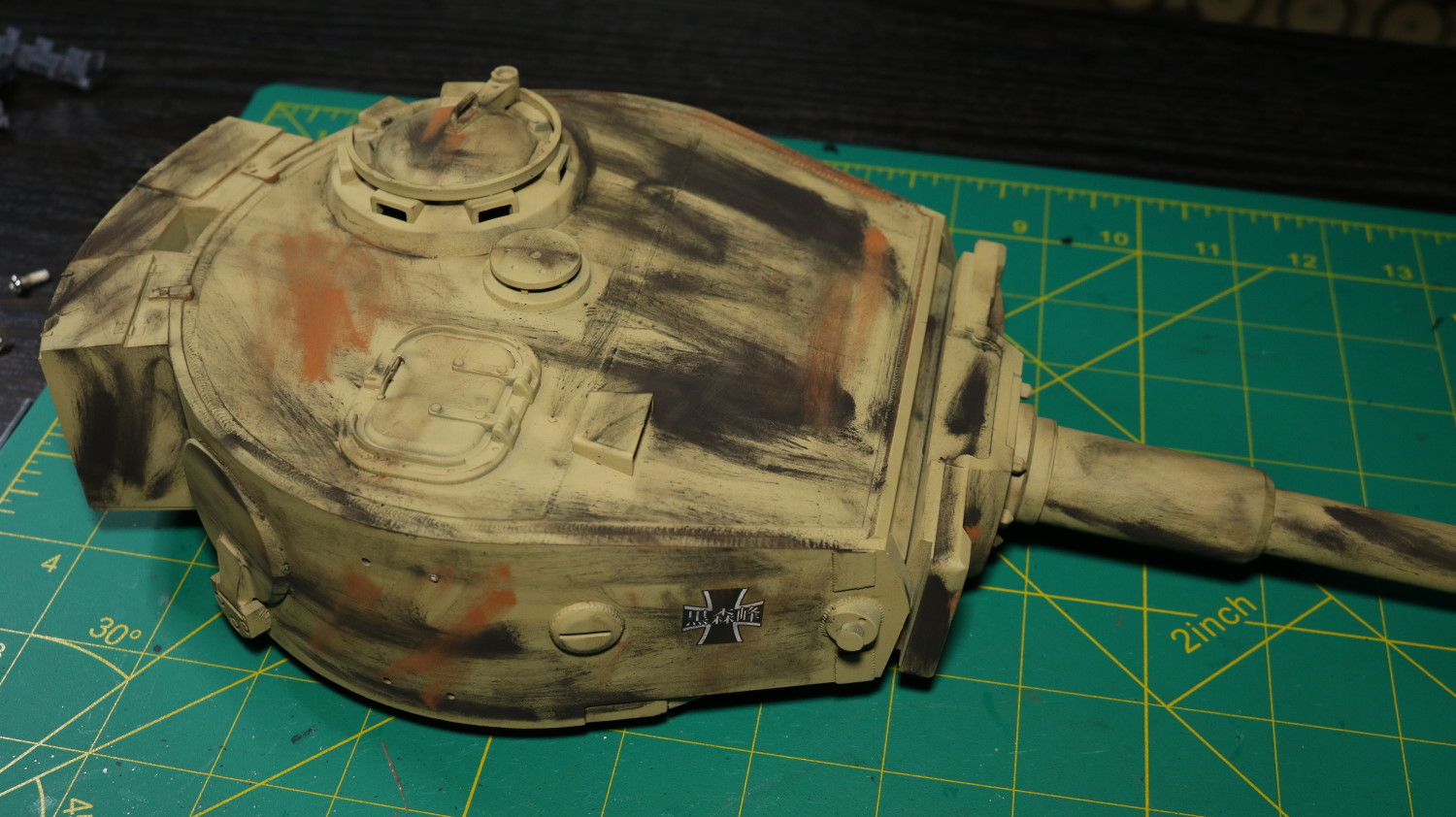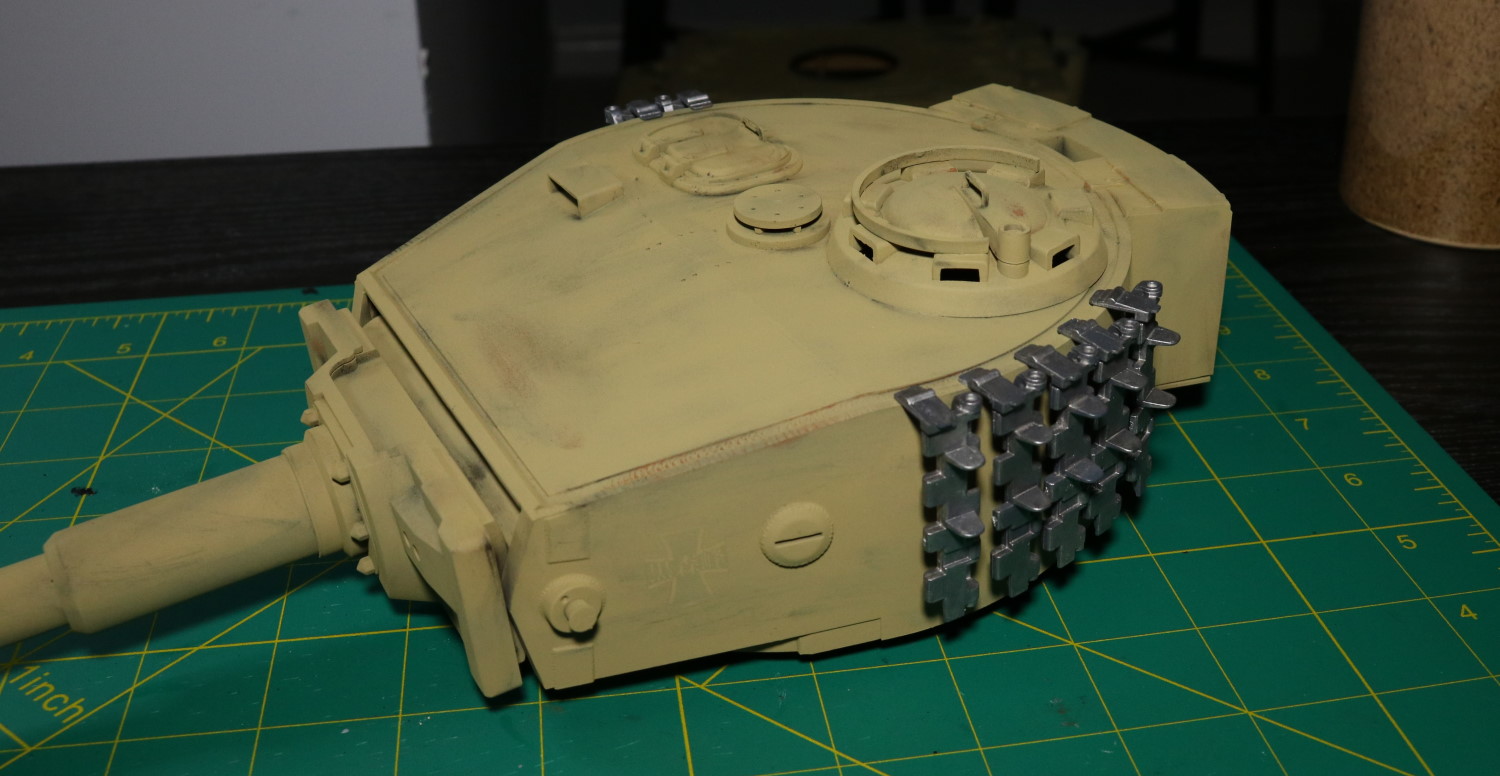 And it's done. Tracks have been painted, and the turret has been weathered mildly. You may see the decal there. Don't mind it because I will apply another decal on top of it. I could also use paint thinner to scrape off paint on that spot. Whichever it will be, something will be done to those spots.
Now, onto the upper hull.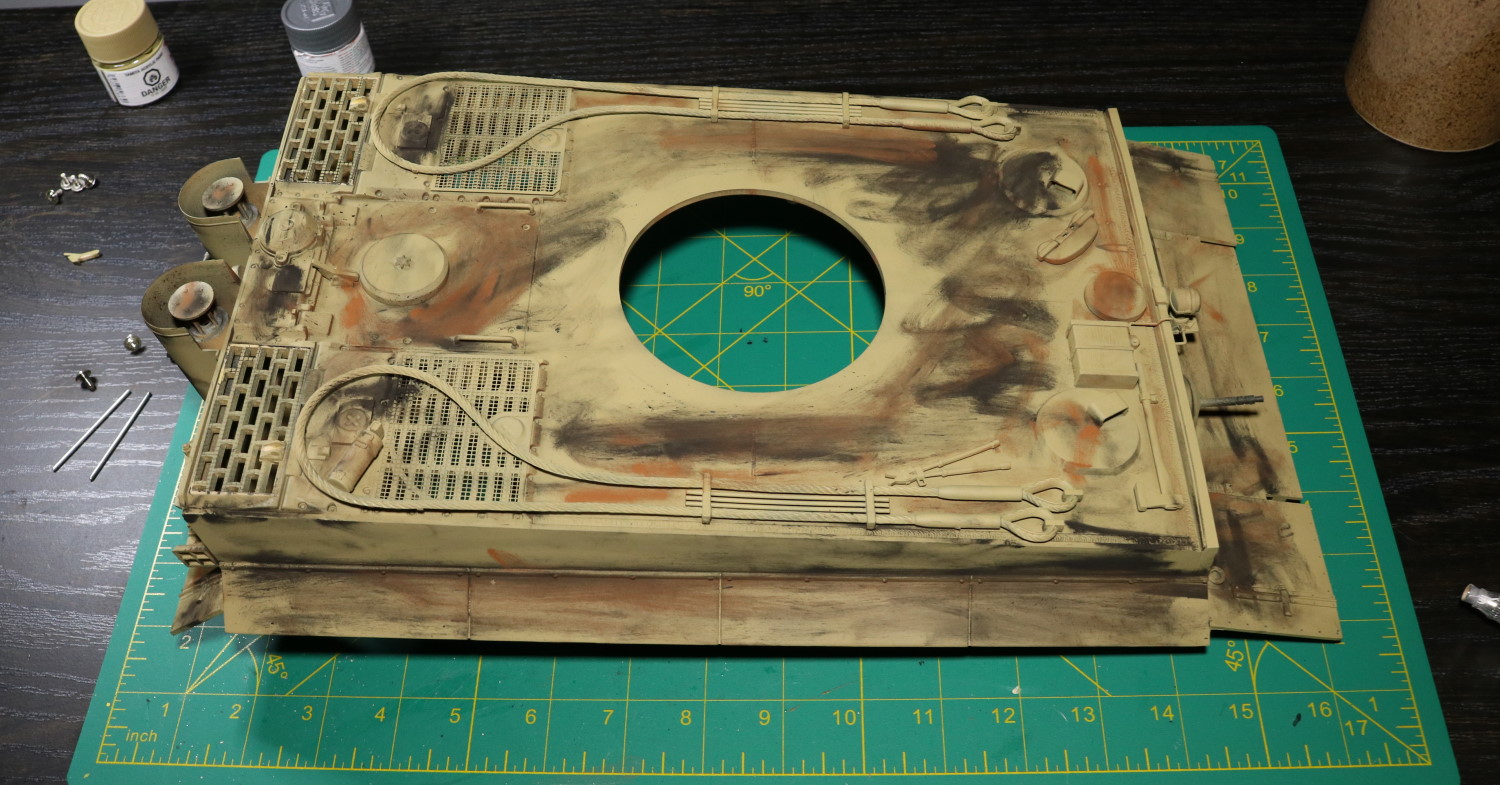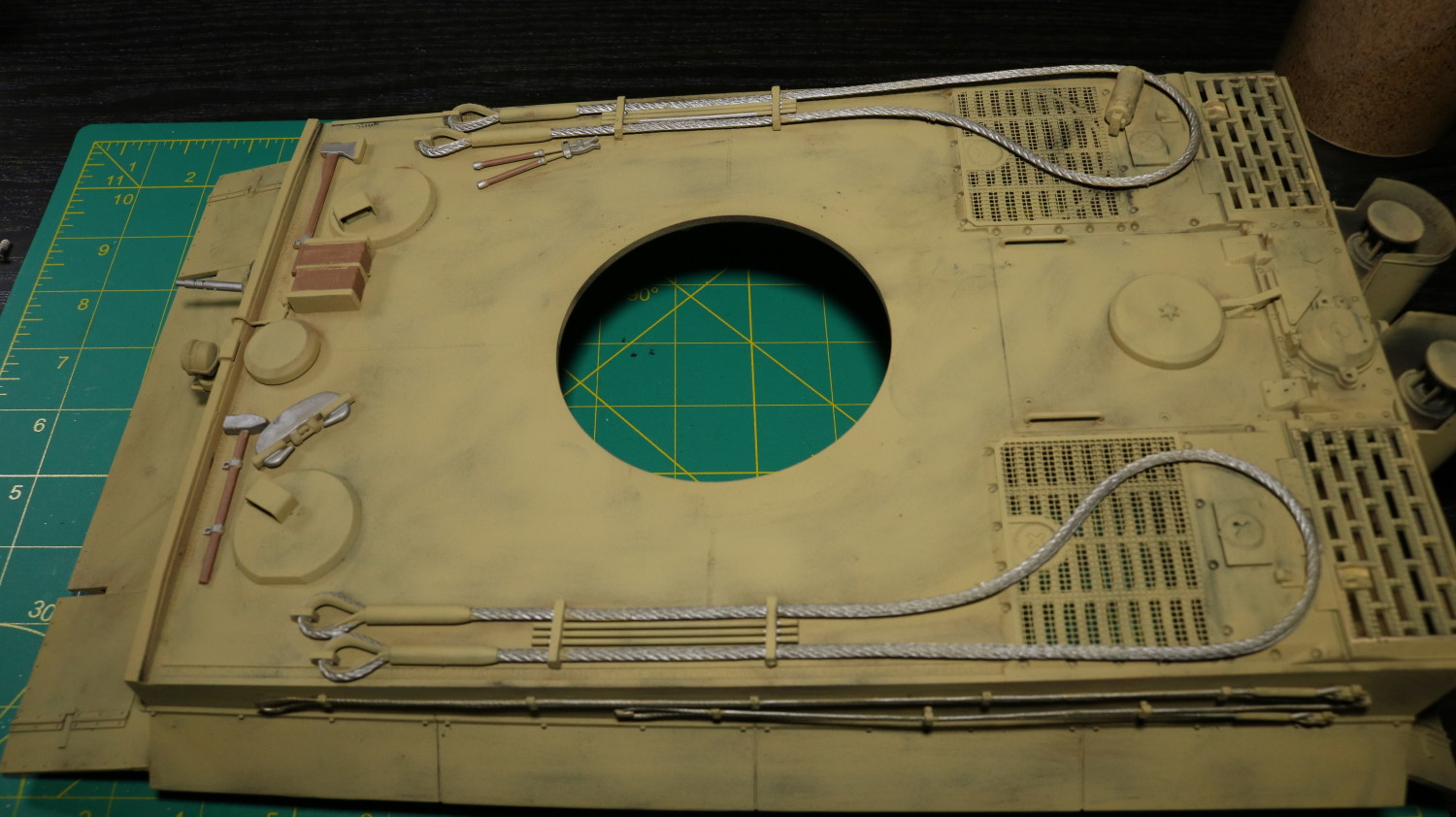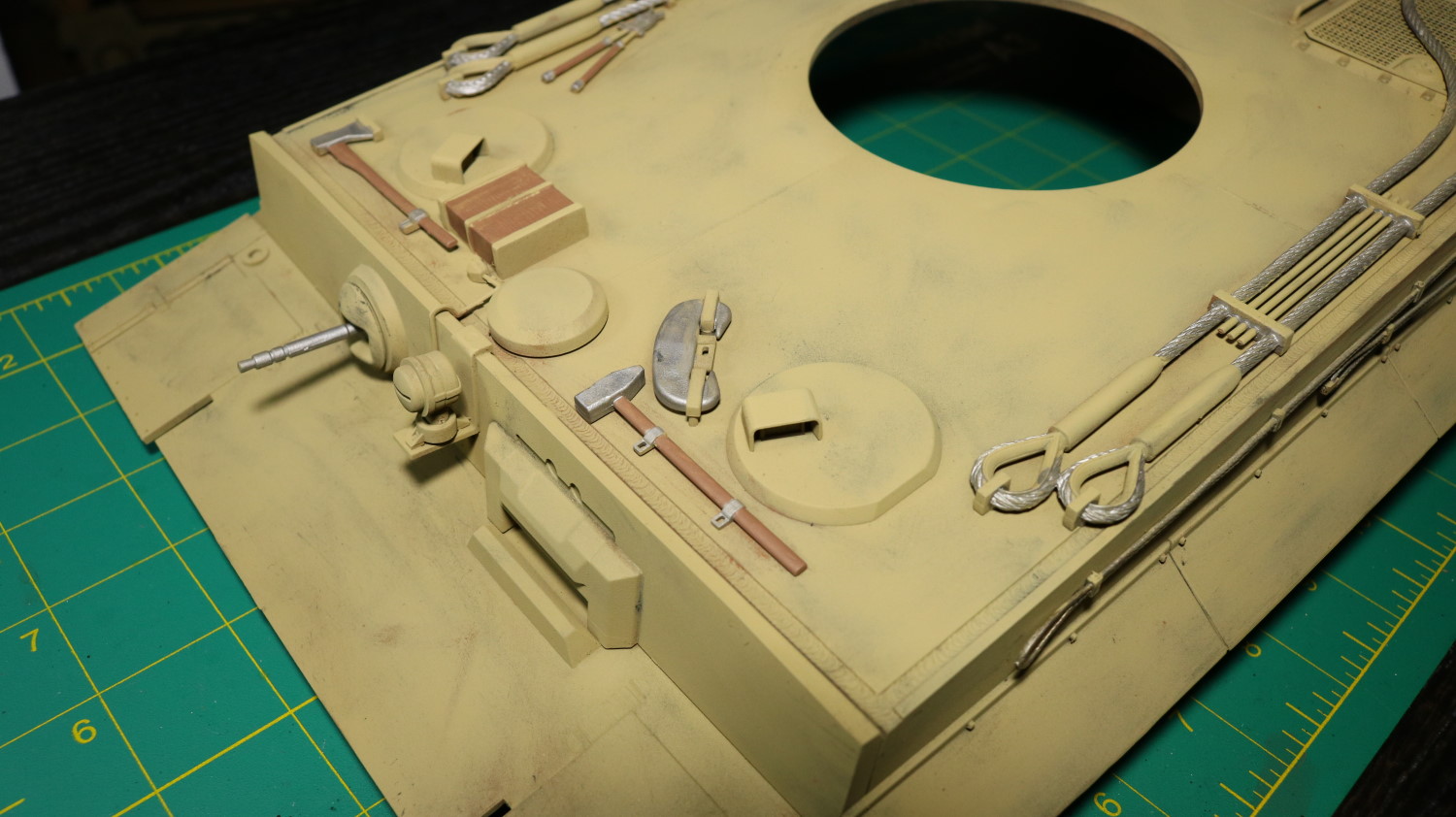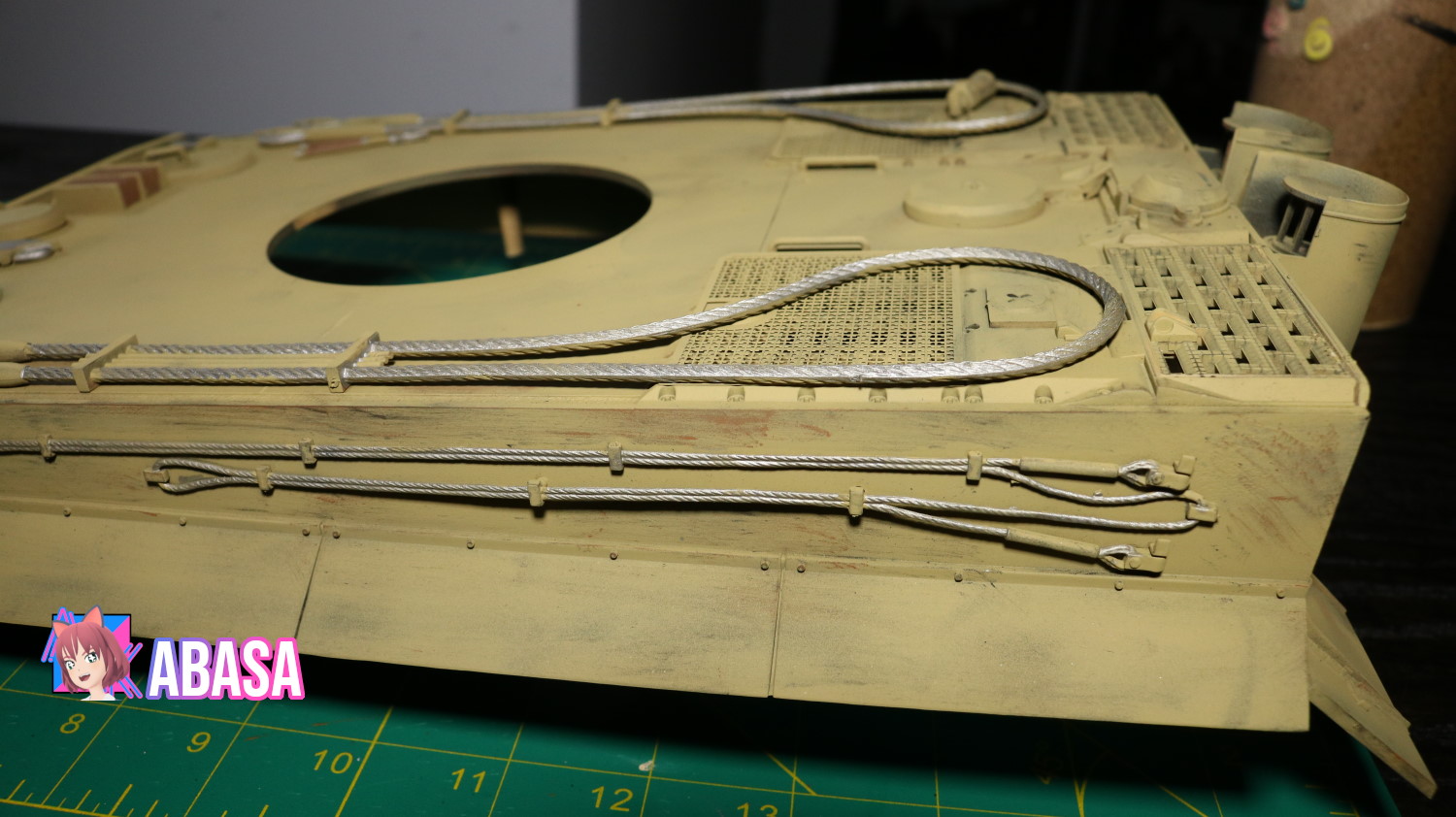 It has been weathered. Props have been painted. This is what should have been done years ago. However, it didn't even cross my mind at that time because airbrushing such a big tank was an achievement itself for me at that time.
At this point, it is almost done because there isn't much to do for the lower hull. I just need to assemble the whole thing back, apply decals, and varnish.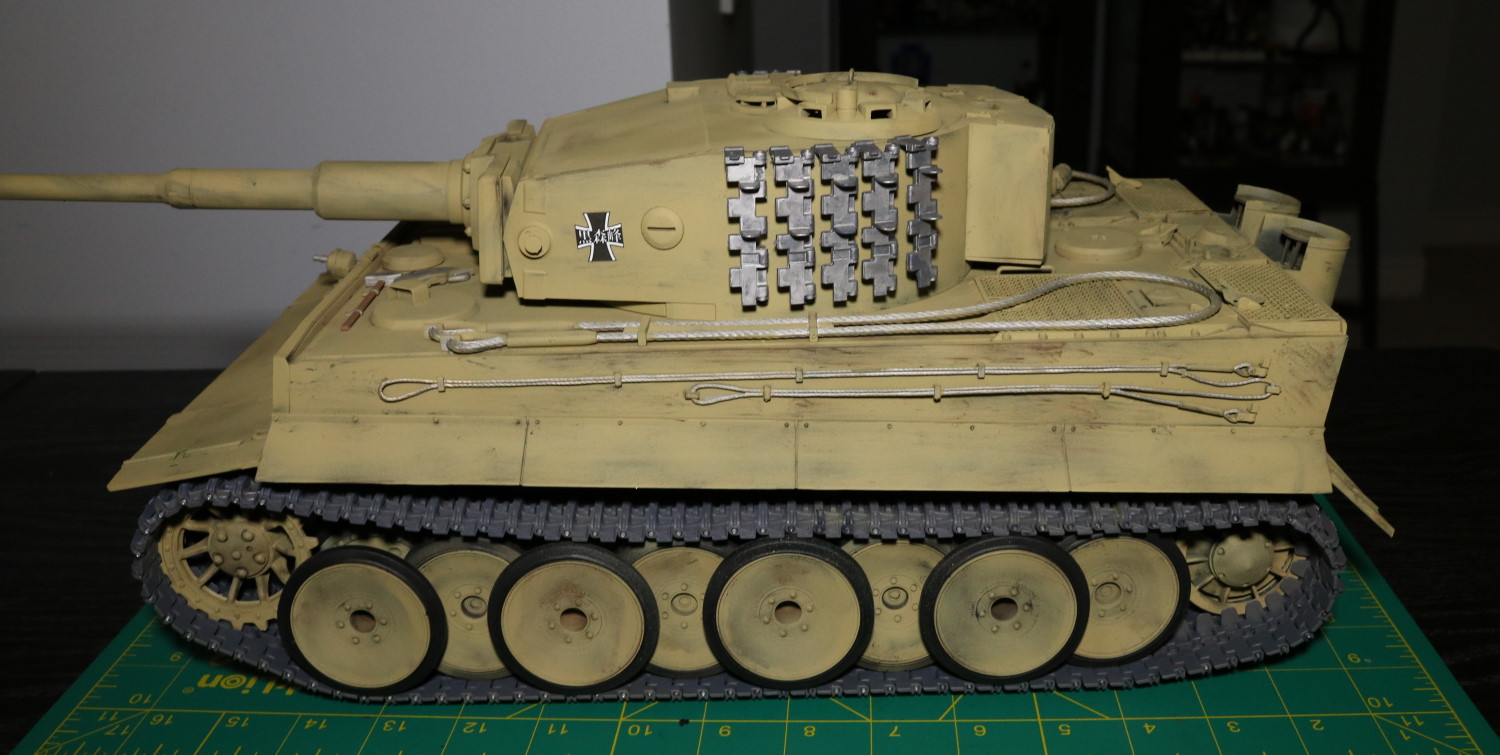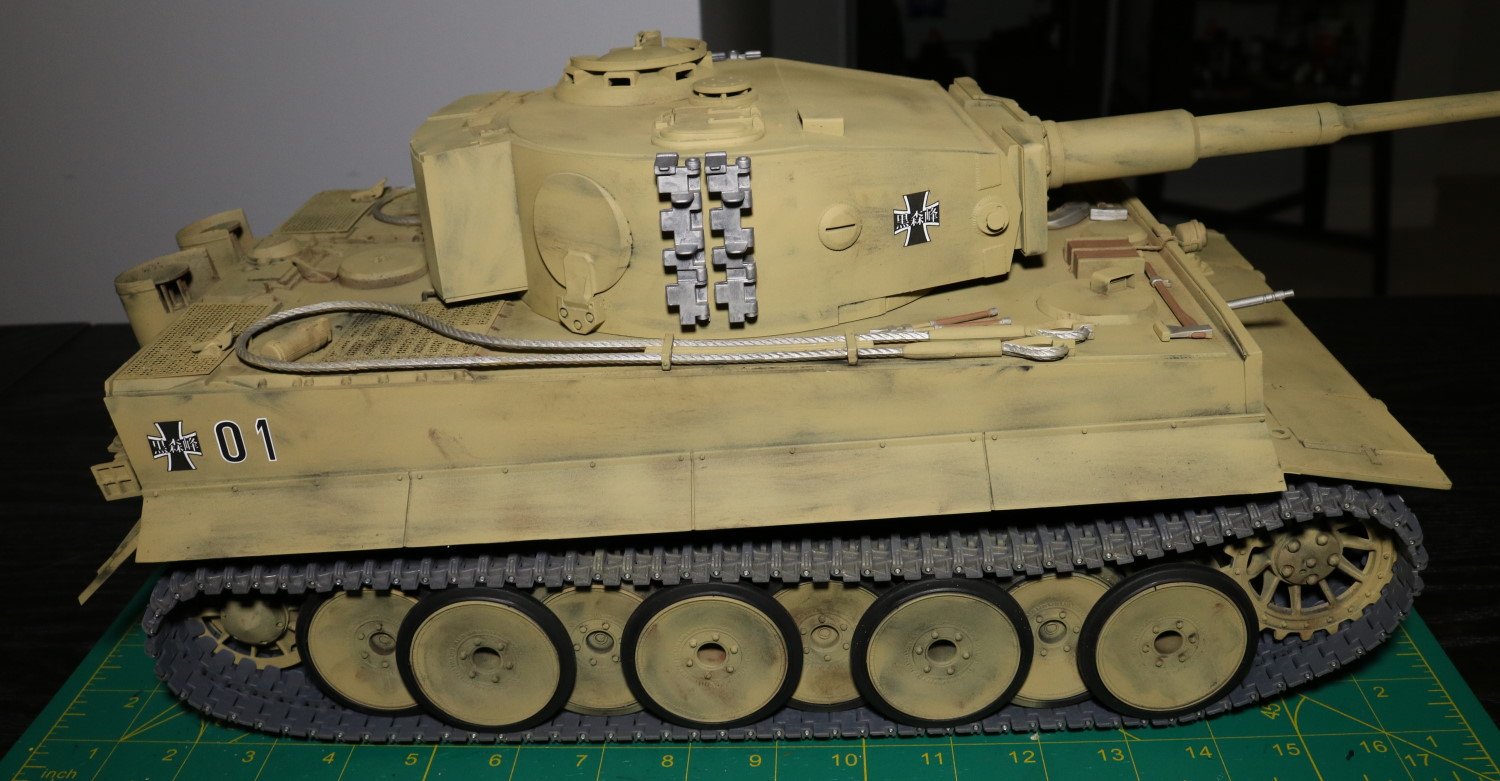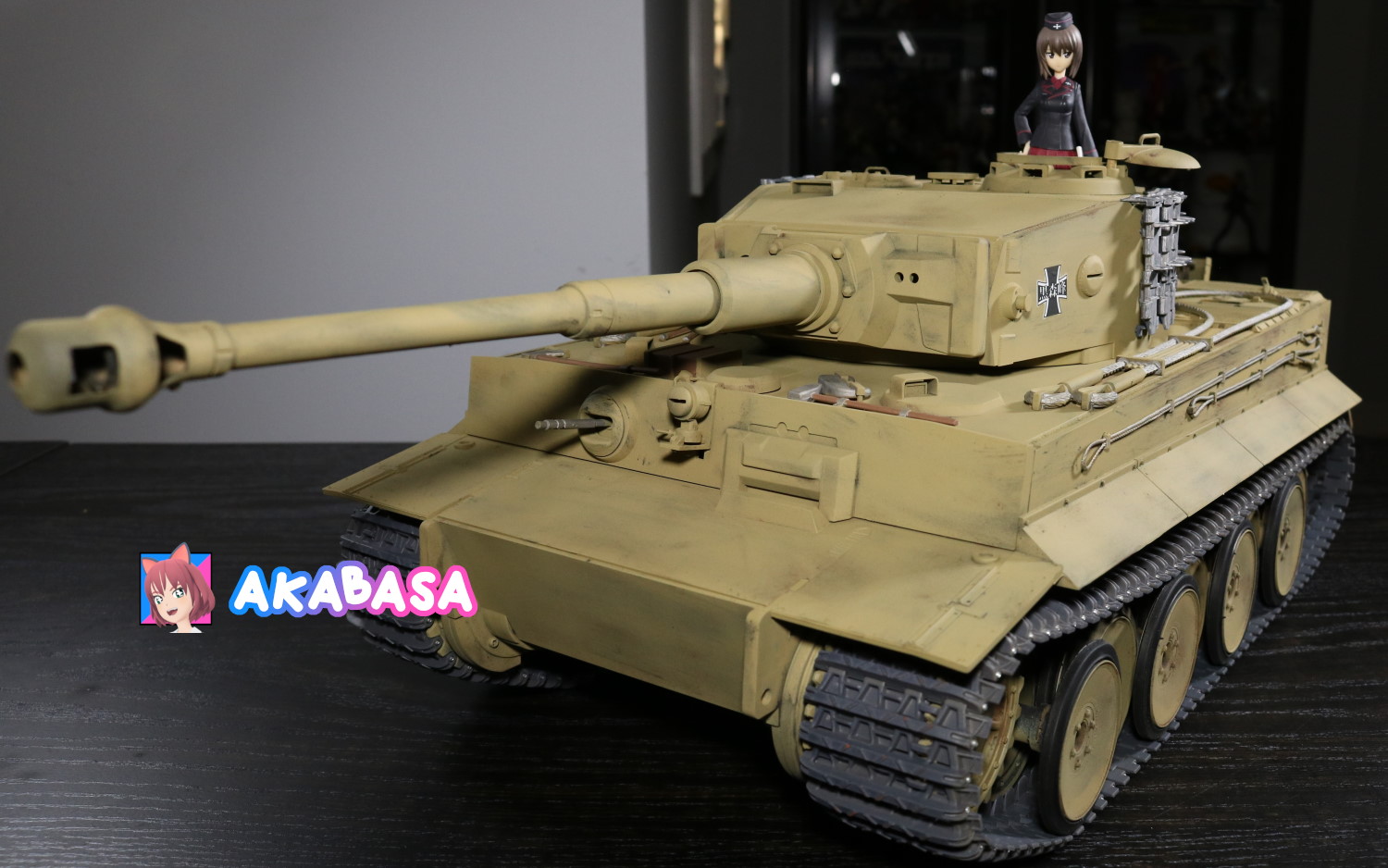 Done. It is looking much better now.
But I've left the track untouched because I wasn't quite sure which color to go with. Normally, I paint tank tracks black but decided that this time I want to try a different color. Thus, I am leaving it as is for now until I can get my hands on something different.
Until next time.