Hakumei garage kit 1/1 scale by Volks
This is Hakumei garage kit 1/1 scale by Volks. This is a Charagumin kit, meaning parts come colored.
However, I did not feel like I was working on a charagumin kit with this one. In fact, it felt like working on a regular garage kit because I ended up repainting pretty much everything. It wasn't because I wasn't satisfied with the color parts. It was because it was required.
Also note the scale. This is 1/1 scale! Basically, this figure is life-sized.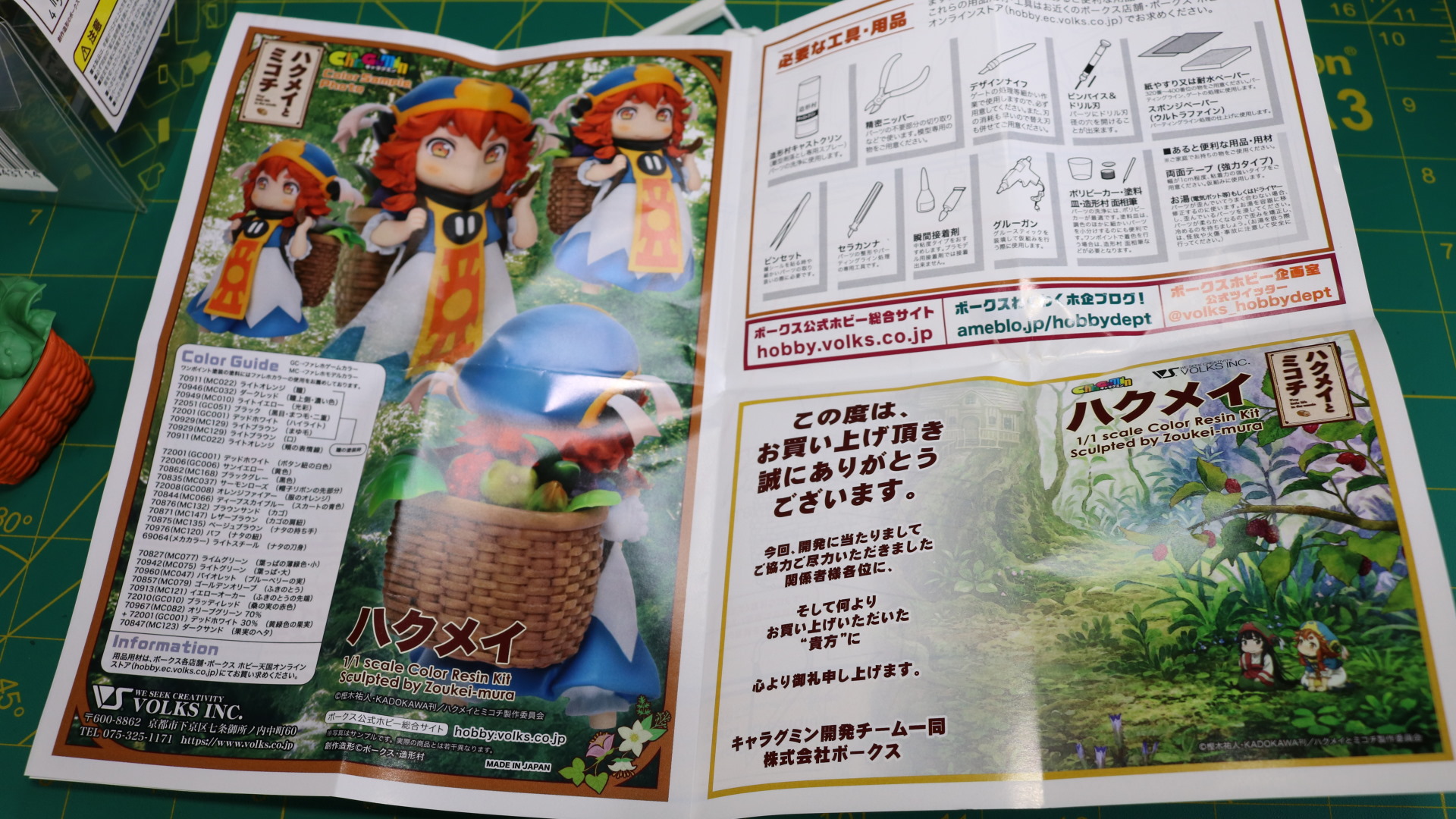 While parts do come colored, they aren't separated enough to be actually useful. I found the hat especially hard simply because of the paint I am using. It is too thin to make any good impact on the light blue basecolor.
More on the hat later.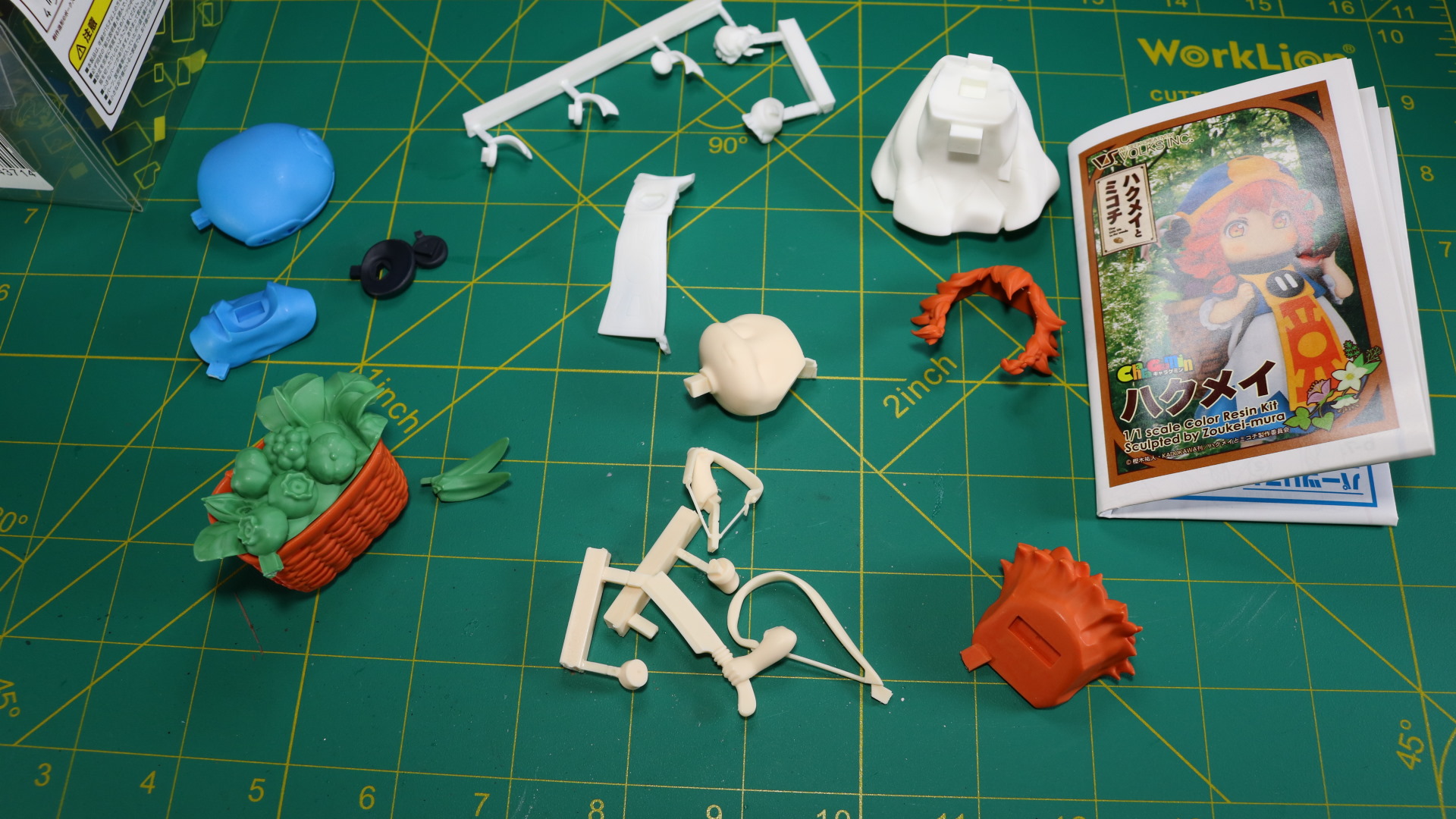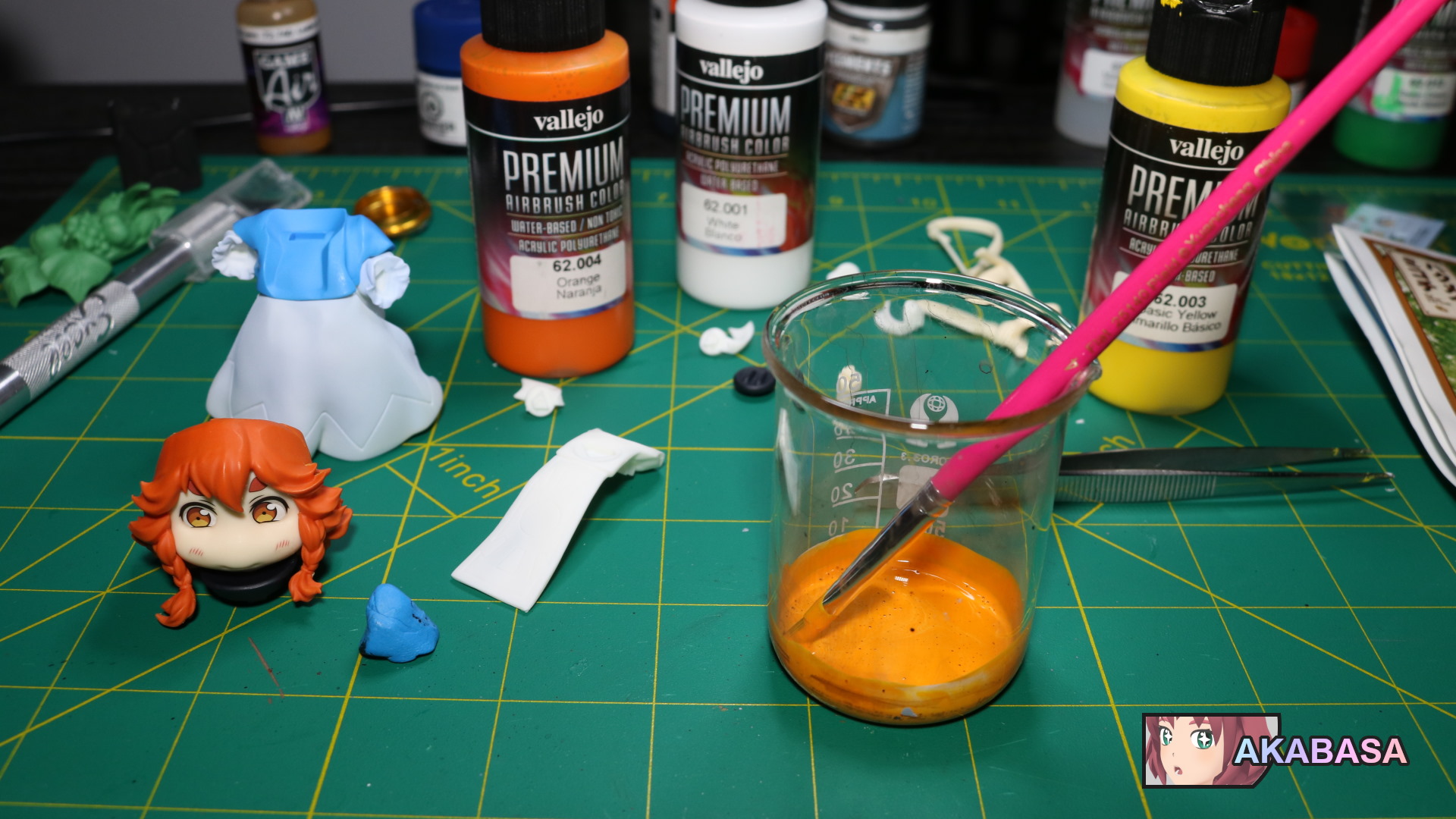 The first thing I did was applying the decals on her face. That's easy enough.
The next action was choosing the orange-ish color for her front cloth thingy as well as the hat. I used orange paint + some drops of white. The reason I did this was because I didn't have the exact color I wanted, which sadly made thing worse for me later.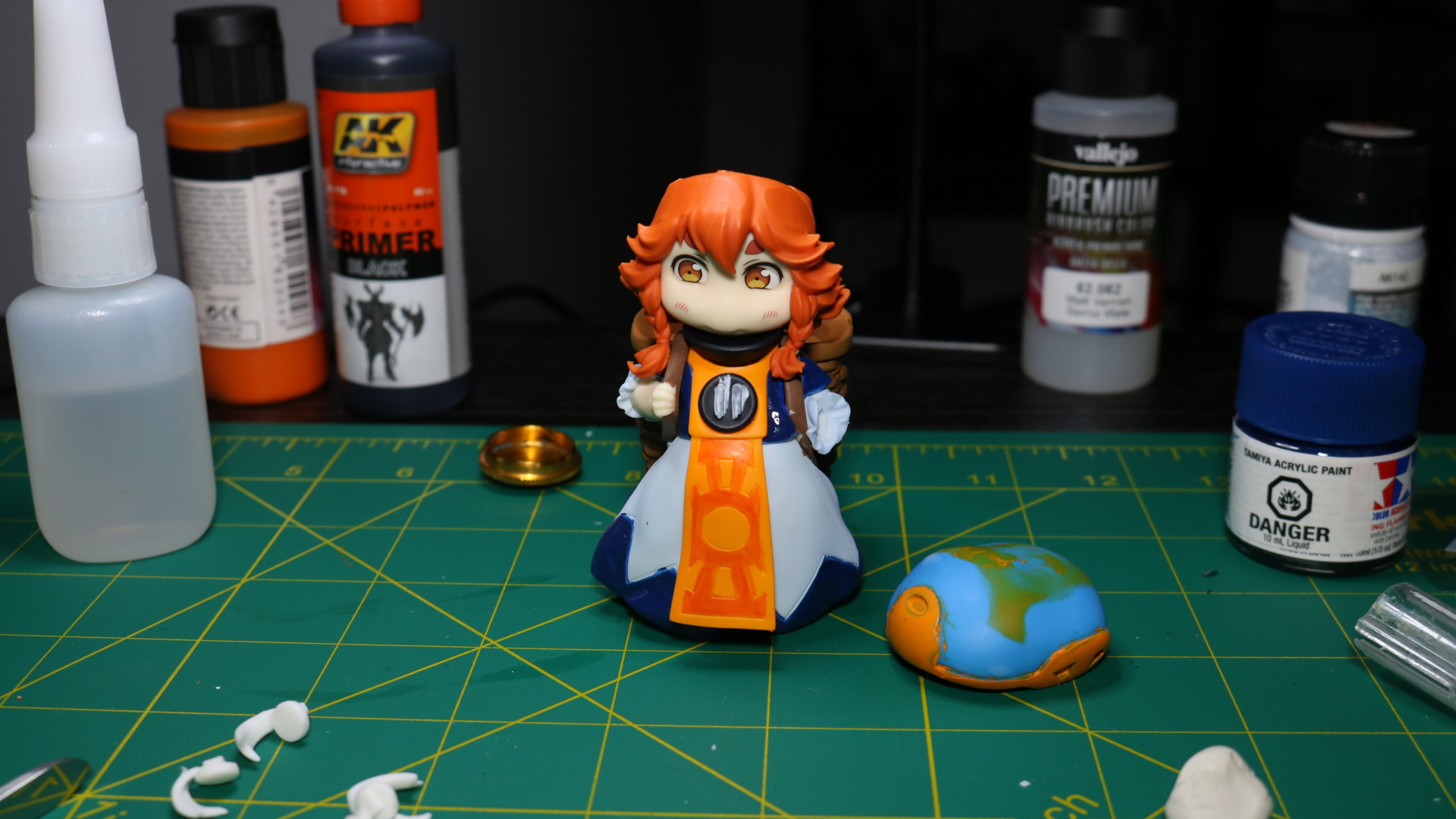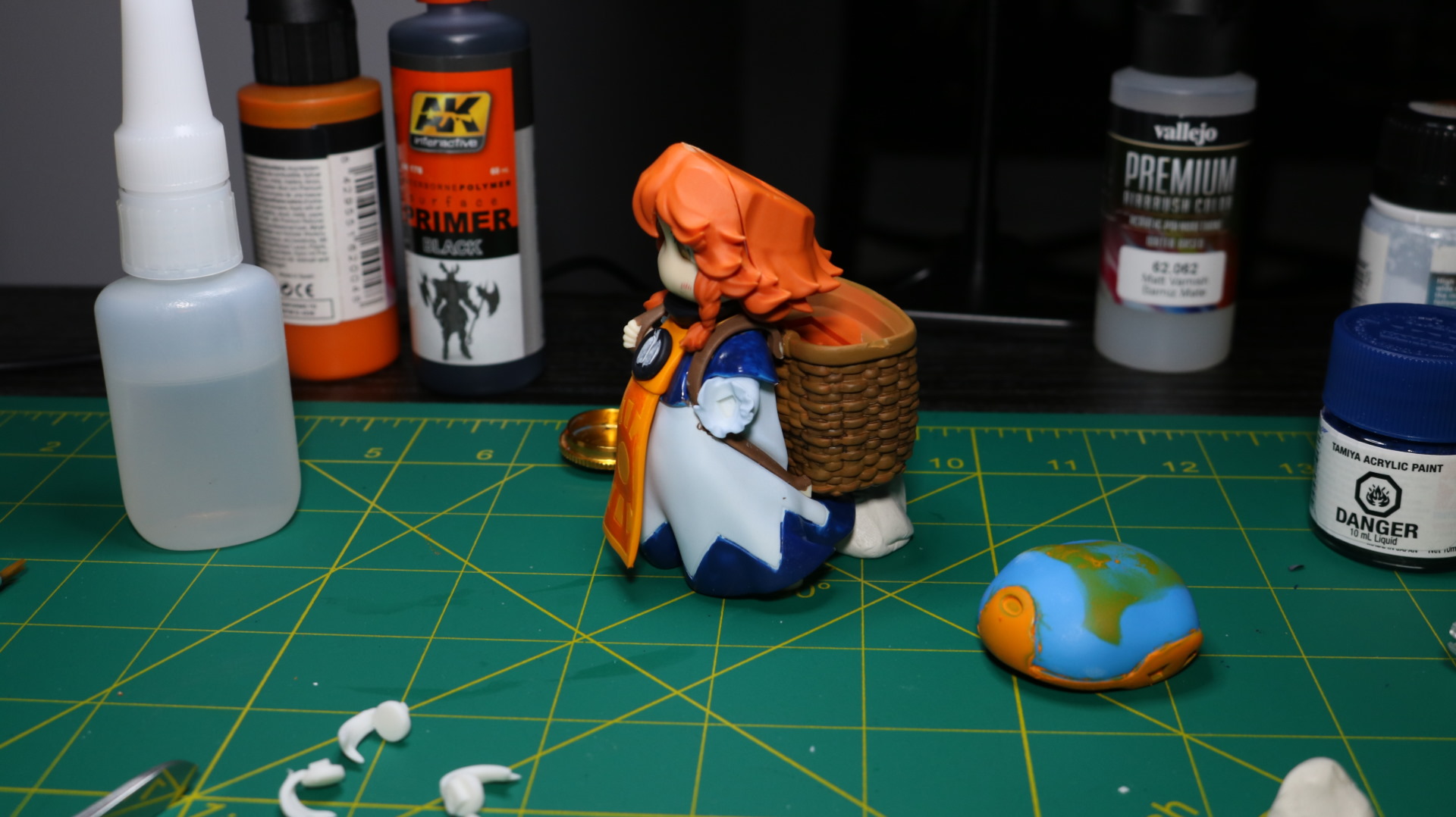 The hat was a major pain in butt to proceed. I eventually had to airbrush it. Brushing over and over would not mask the blue base color at all even after 10 attempts.
When I eventually ended up airbrushing it, there was already too many layers of the paint that it became like clay. So, I had to clean it all up with paint thinner but it wouldn't come out clean, either.
I knew this figure wouldn't come out well at that point.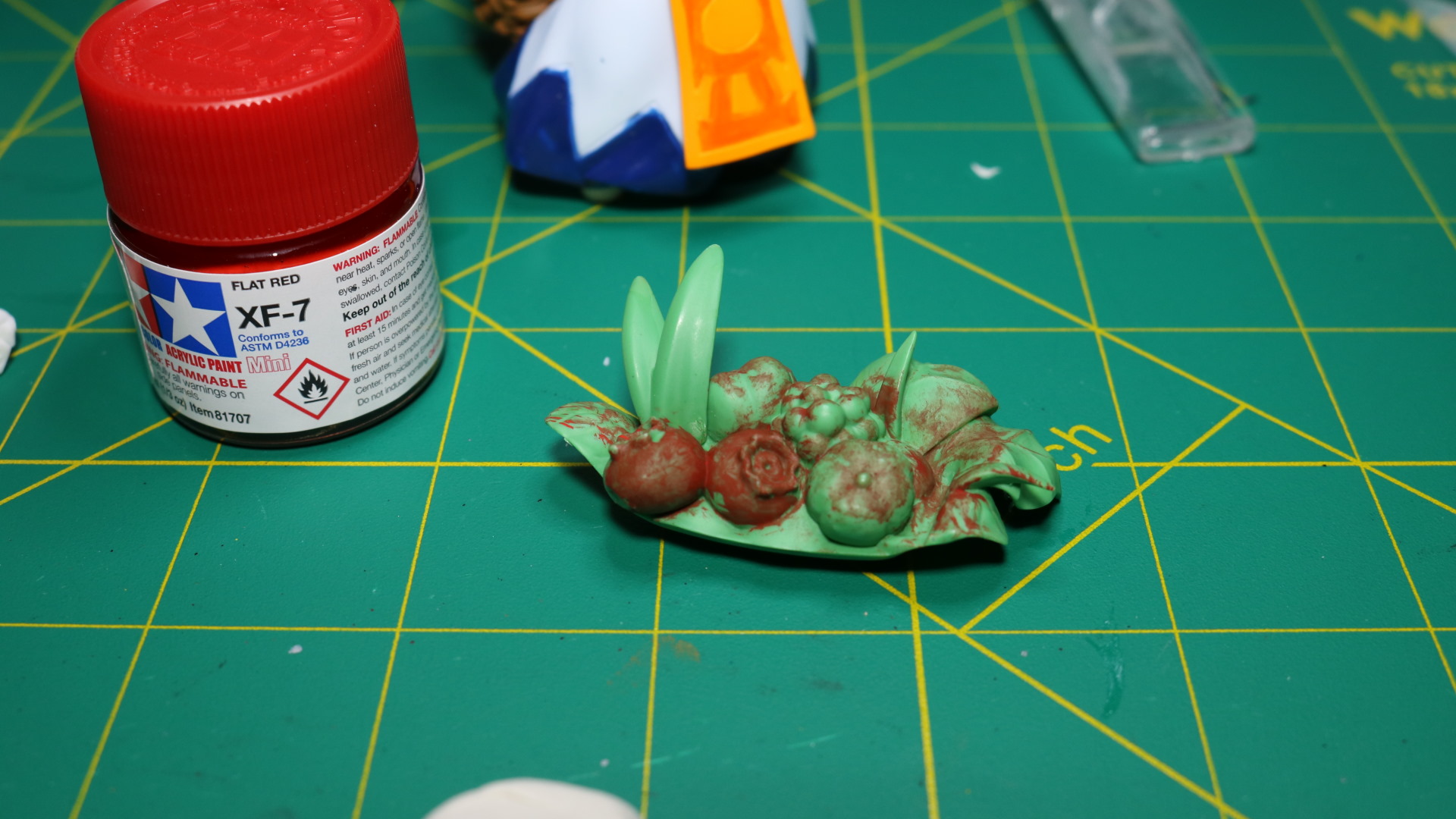 As for veggies on her back, it was simple. I just painted numerous colors over and over. Light and dark green for leaves. Purple for grapes and such. This was the easiest part.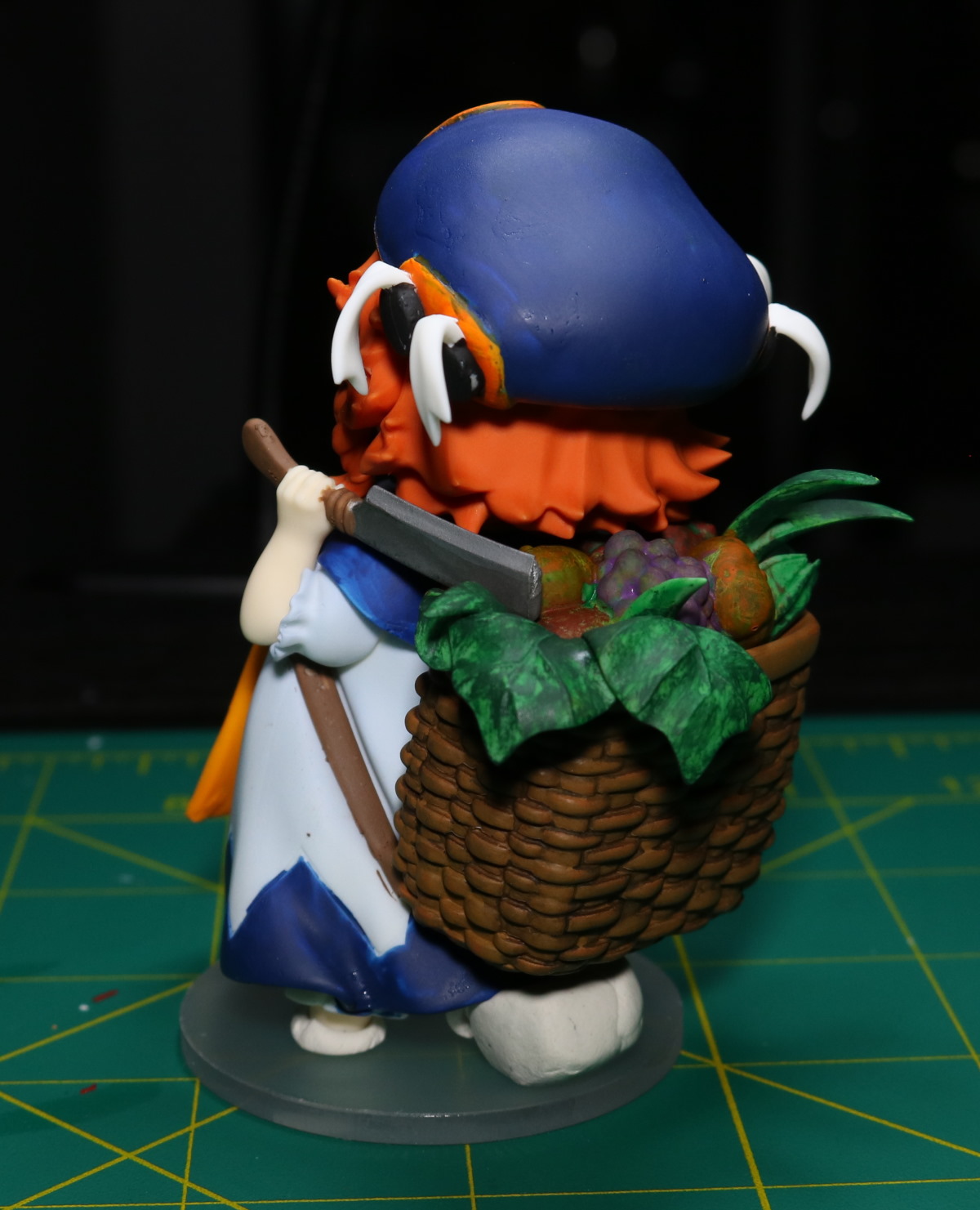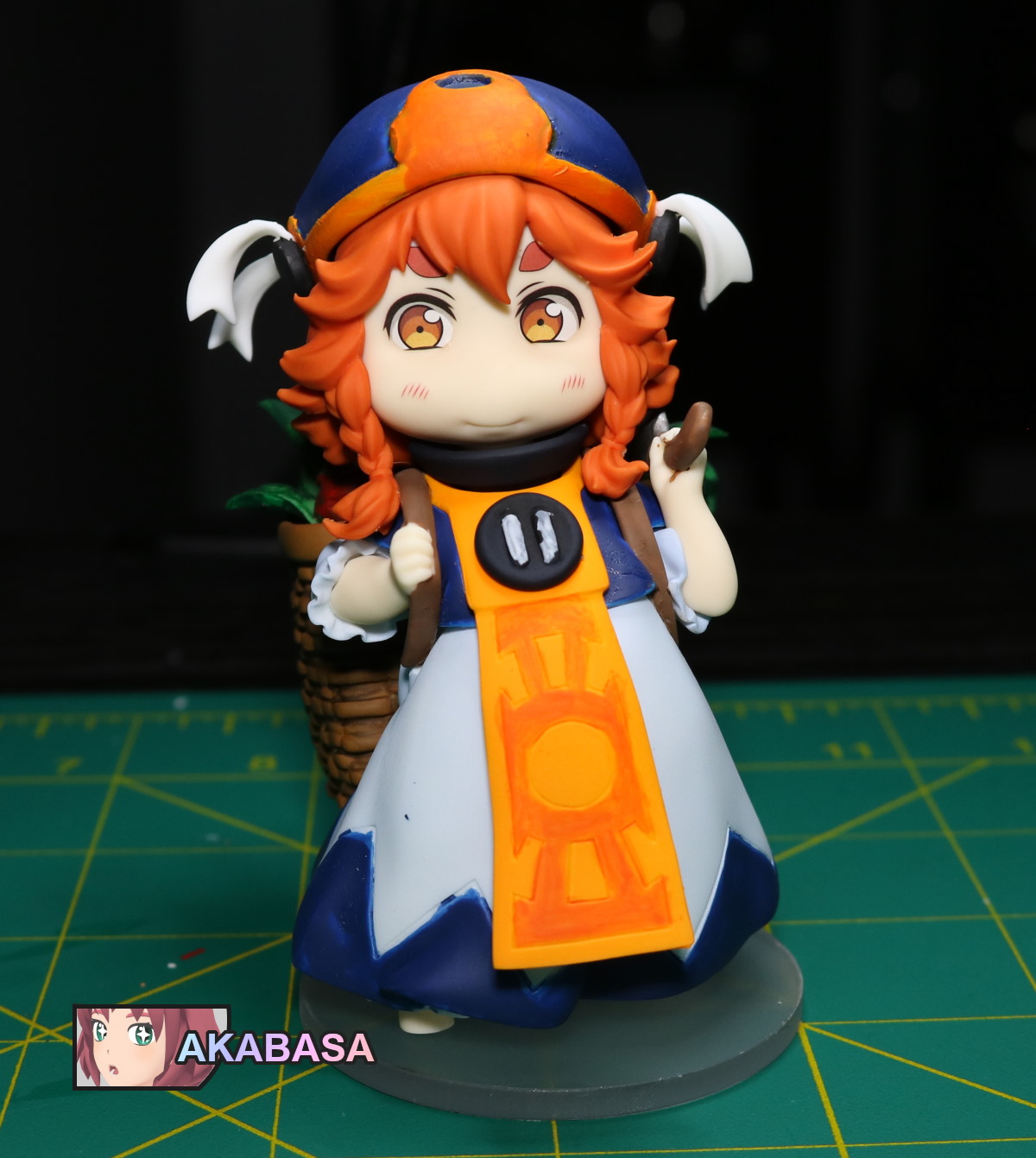 In the end, I made it work but I am not pleased at all with how it turned out. I failed is what I am trying to say. Will I have another go? Unlikely, I don't tend to work on the same kit.
Oh, well, until next time.