[Usa P House] GuP Marie garage kit
Now, the circle name is Usa P house. It's not USA P house. Usa as in うさ. I just wanted to make sure of that.
This is a Marie garage kit from Girls und Panzer by Usa P house. This is from 2018 Winter Festival which somehow ended on Yahoo auction some months ago.
It was listed for 5,000yen. No one put in a bid, so I won it at 5,000 yen. Marie kit is rare, at least in my own experience. In fact, this is the first Marie kit I've ever spotted in my 3+ years of checking Japanese sites daily.
So, I was pretty determined to get it. Therefore, it proved to be anticlimactic when no one else put in a bid.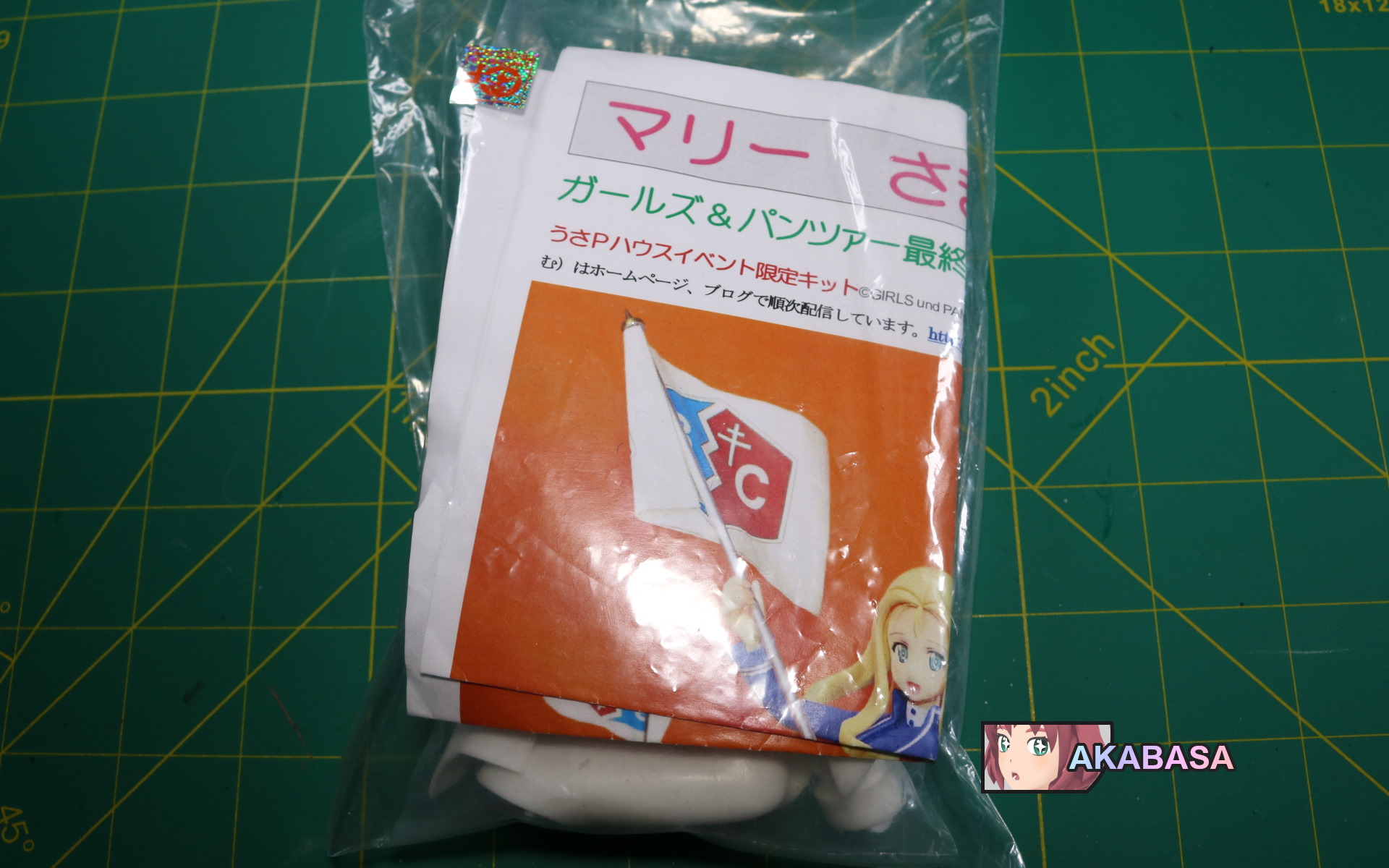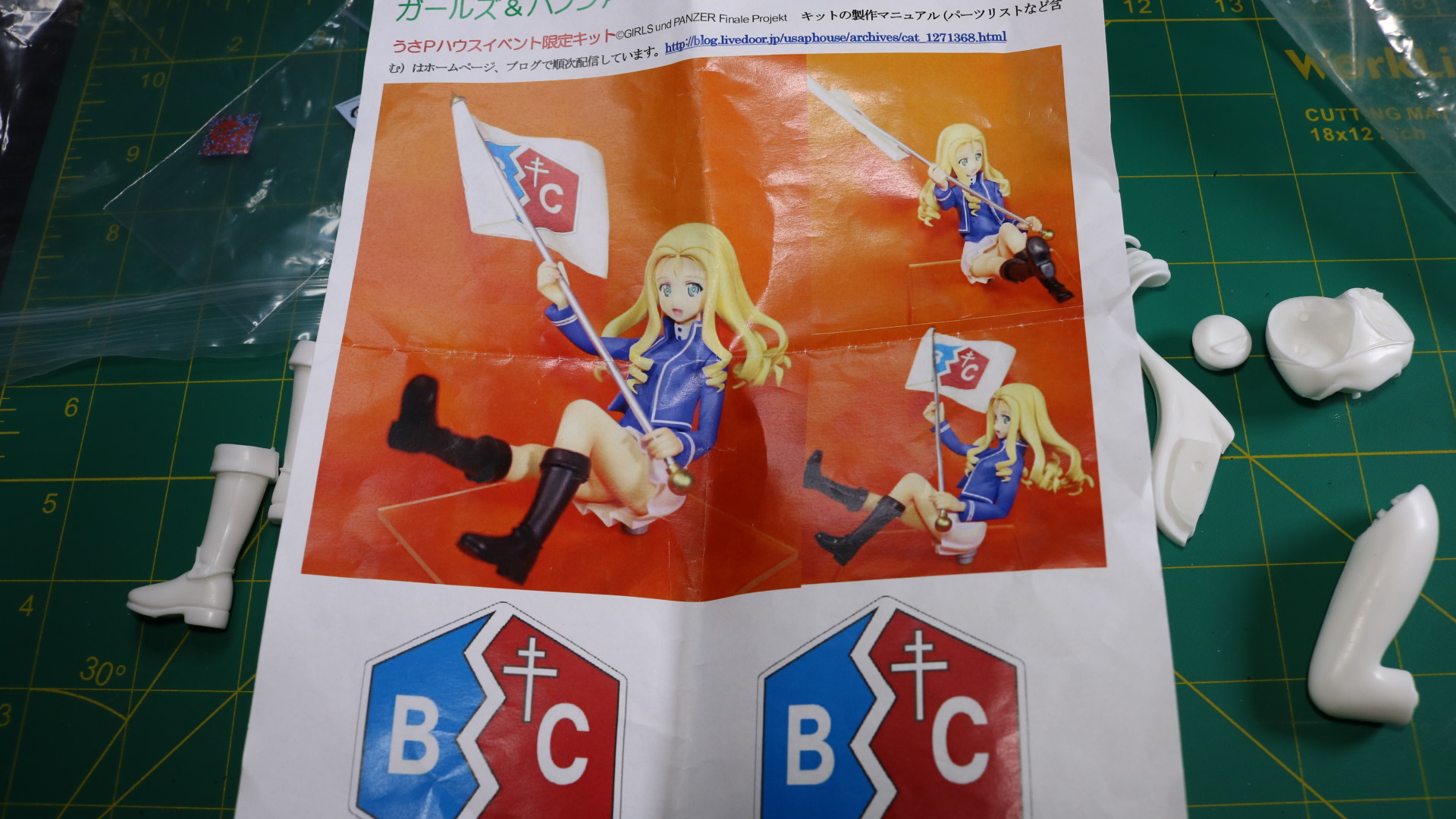 You may find the pose weird, but the figure is supposed to rest on top of her tank. I do have a 1/16 scale tank which she drives, and it would be the perfect fit. More on that at the end of this.
The figure scale is not stated anywhere, but I think it is 1/8 scale by eyeballing.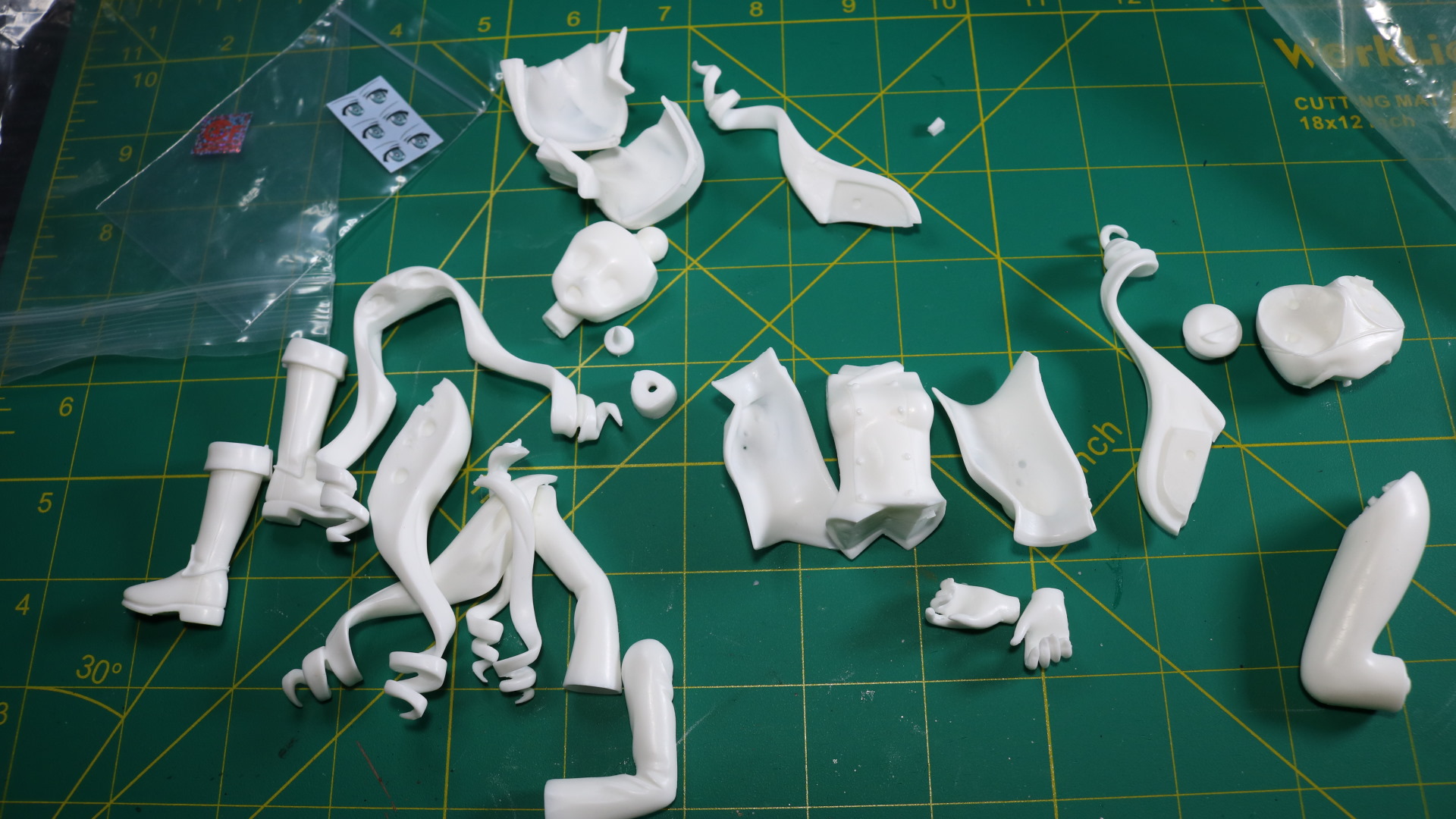 The resin quality is alright. I'd give 7 out of 10. It is one of better qualities I've seen. The bag also contains an eye decal.
The parts are also properly separated which is good when it comes to painting.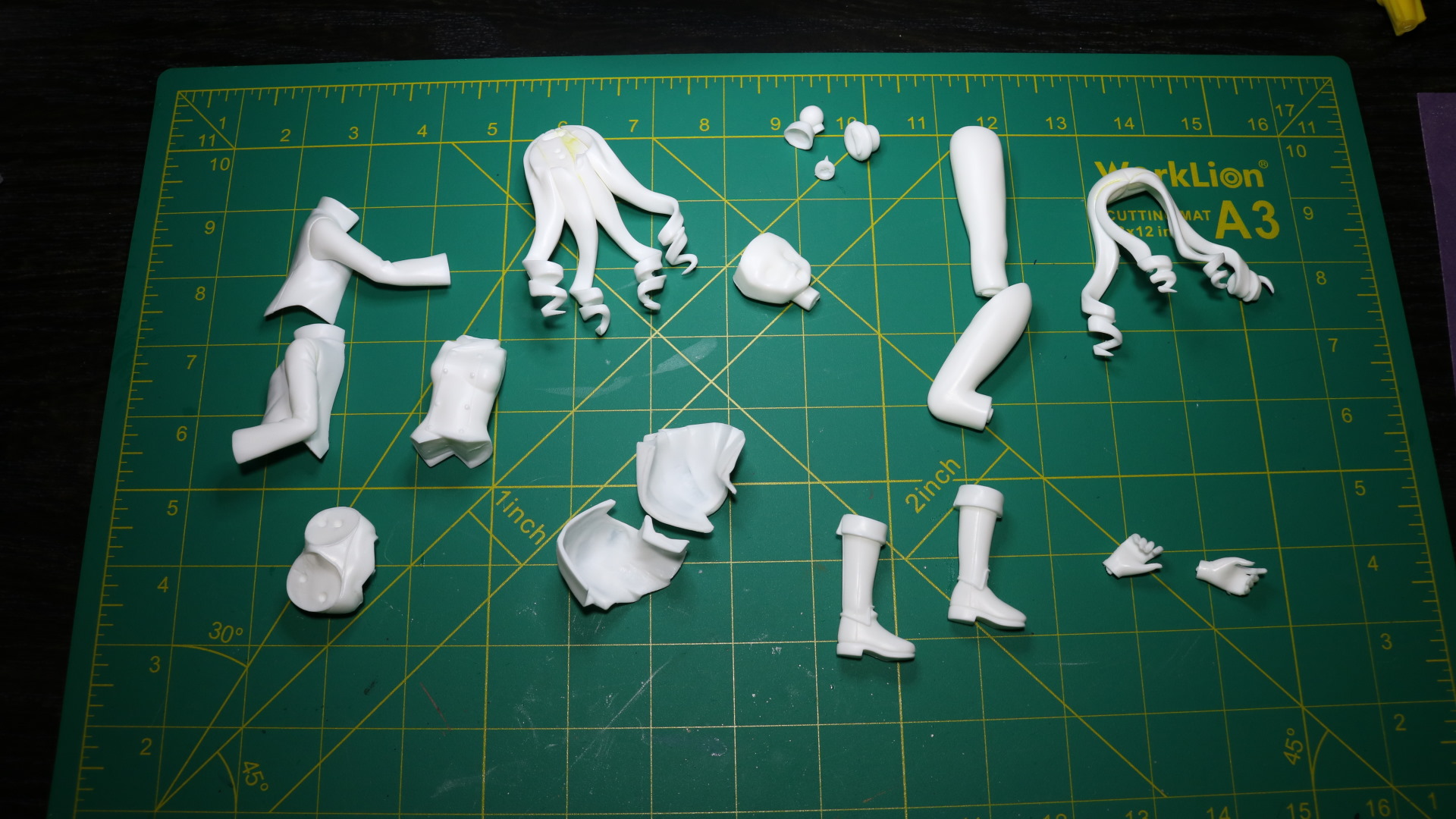 A pretty standard shebang. Airbrush the parts, let'em dry, and glue together parts.
Of course, never forget to wash the parts once sanded & trimmed with soap water. You do it in order to remove any residual oil from its surface which will repeal paints if not taken care of.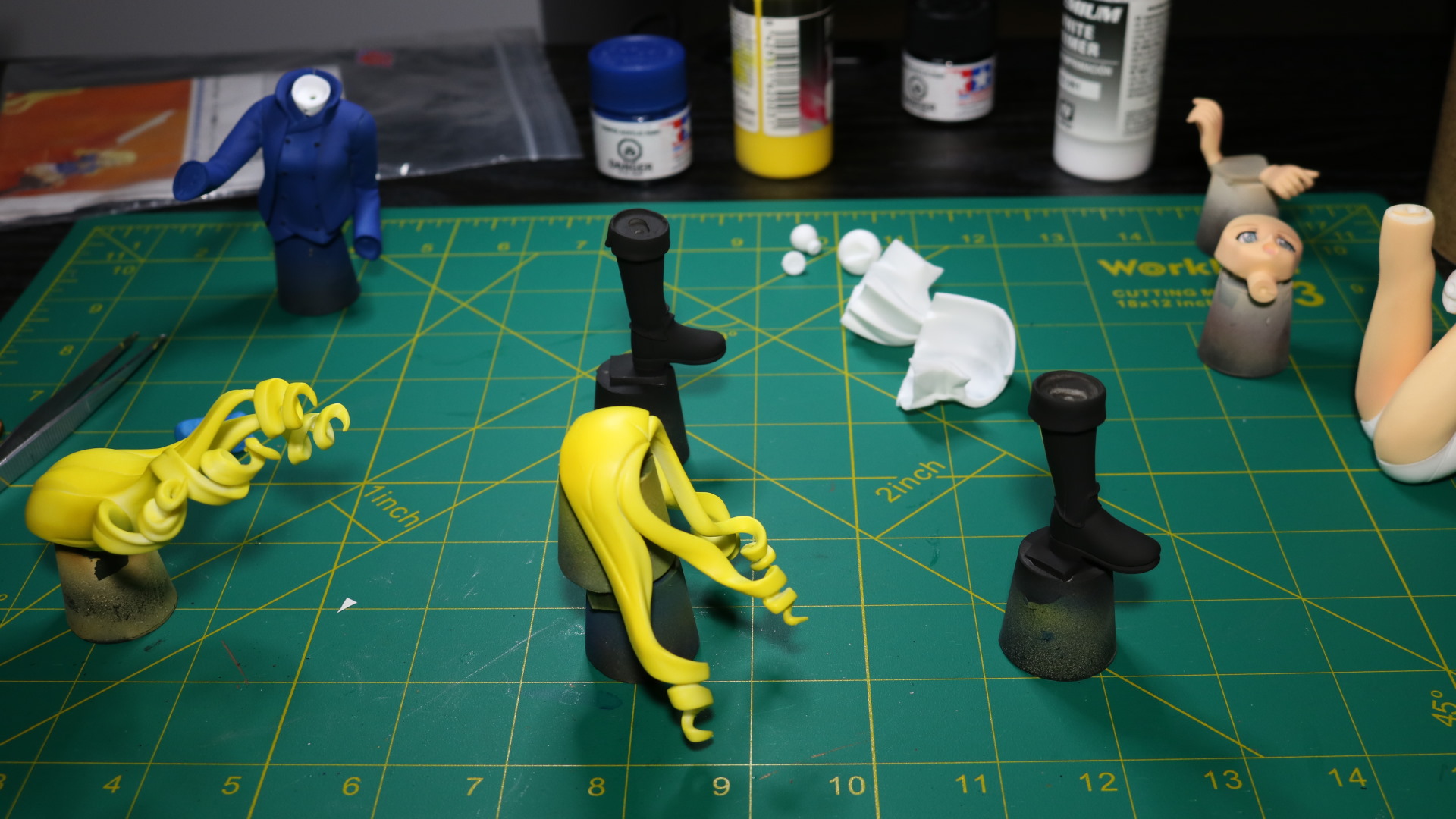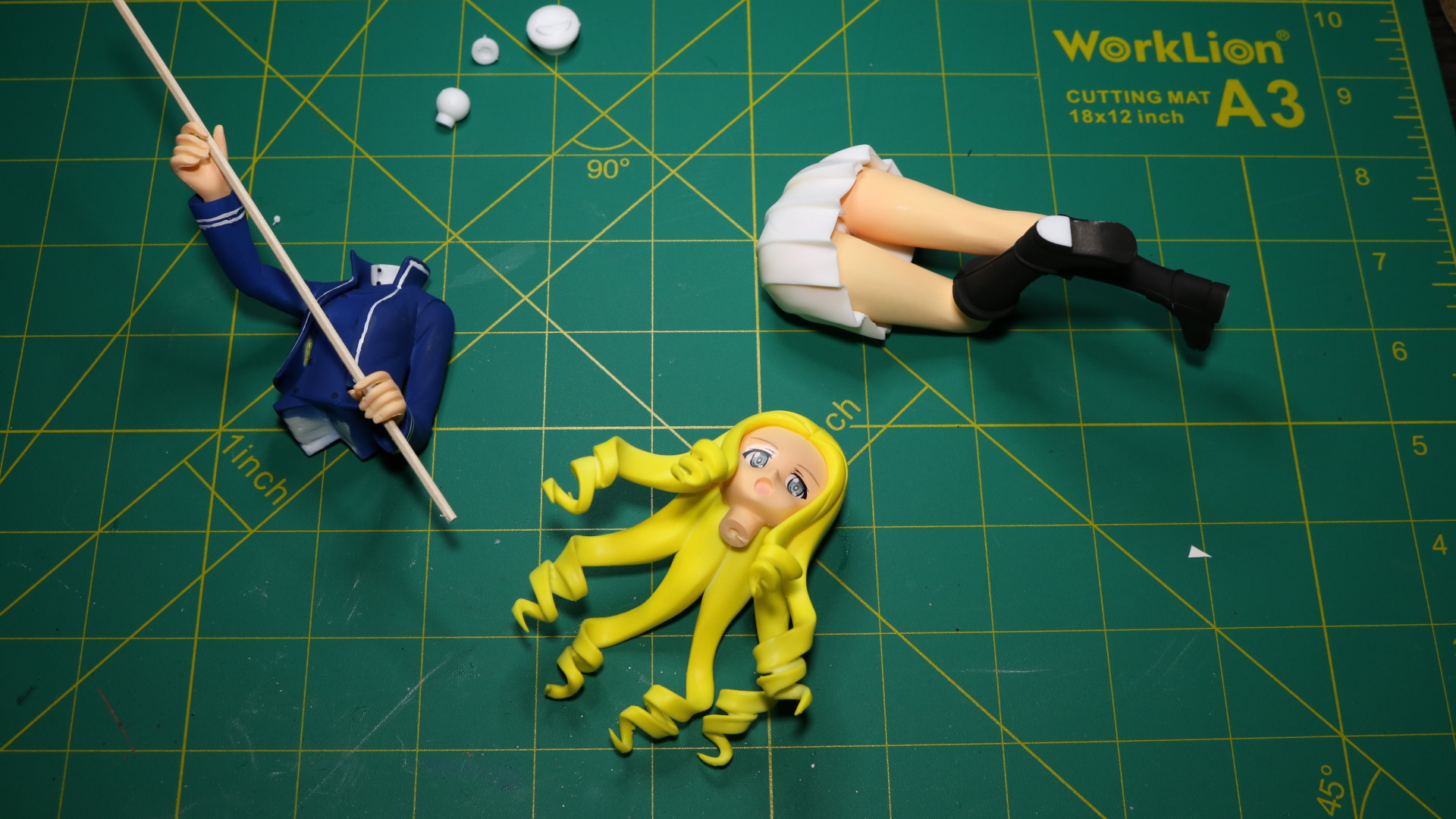 Originally, I wasn't going to paint her skirt because BC school skirt is pure white. The resin color itself is pure white.
Thus, there is no shading required. However, when I glued parts together, the skirt appeared to be a little too thin, and I was able to see her thigh skin color through the skirt.
Therefore, I simply brushed white over her skirt. All that is left is glue the big parts together.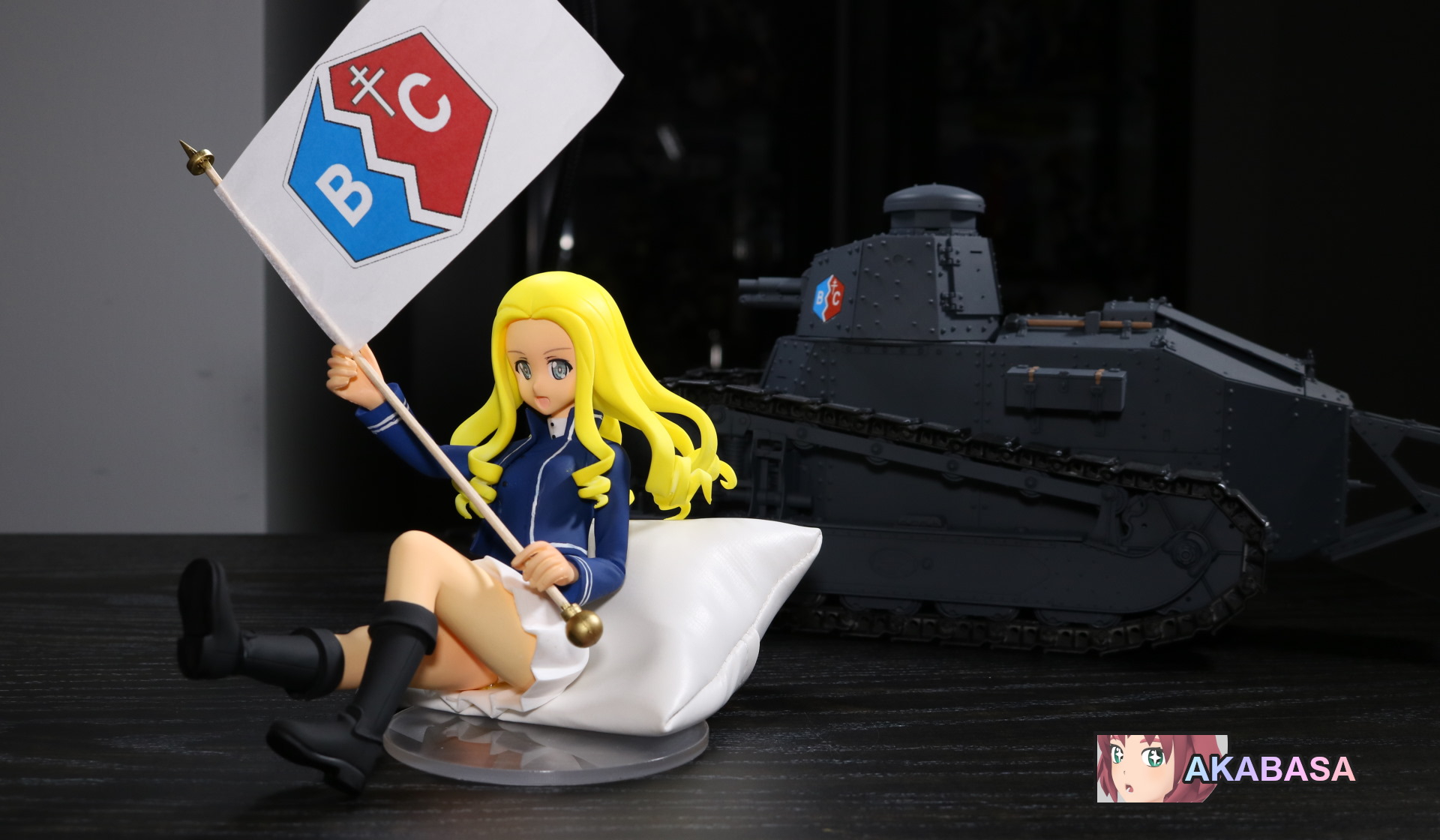 I did try to place her on the 1/16 tank behind her, but nope. Not possible at all.
The figure balance overall is very fragile. There is simply no good way to make her sit right. The bag does come with a small tiny stand that goes under her skirt but it's too small to be able to make the figure sit still.
You'd have to glue them which I'd rather not do.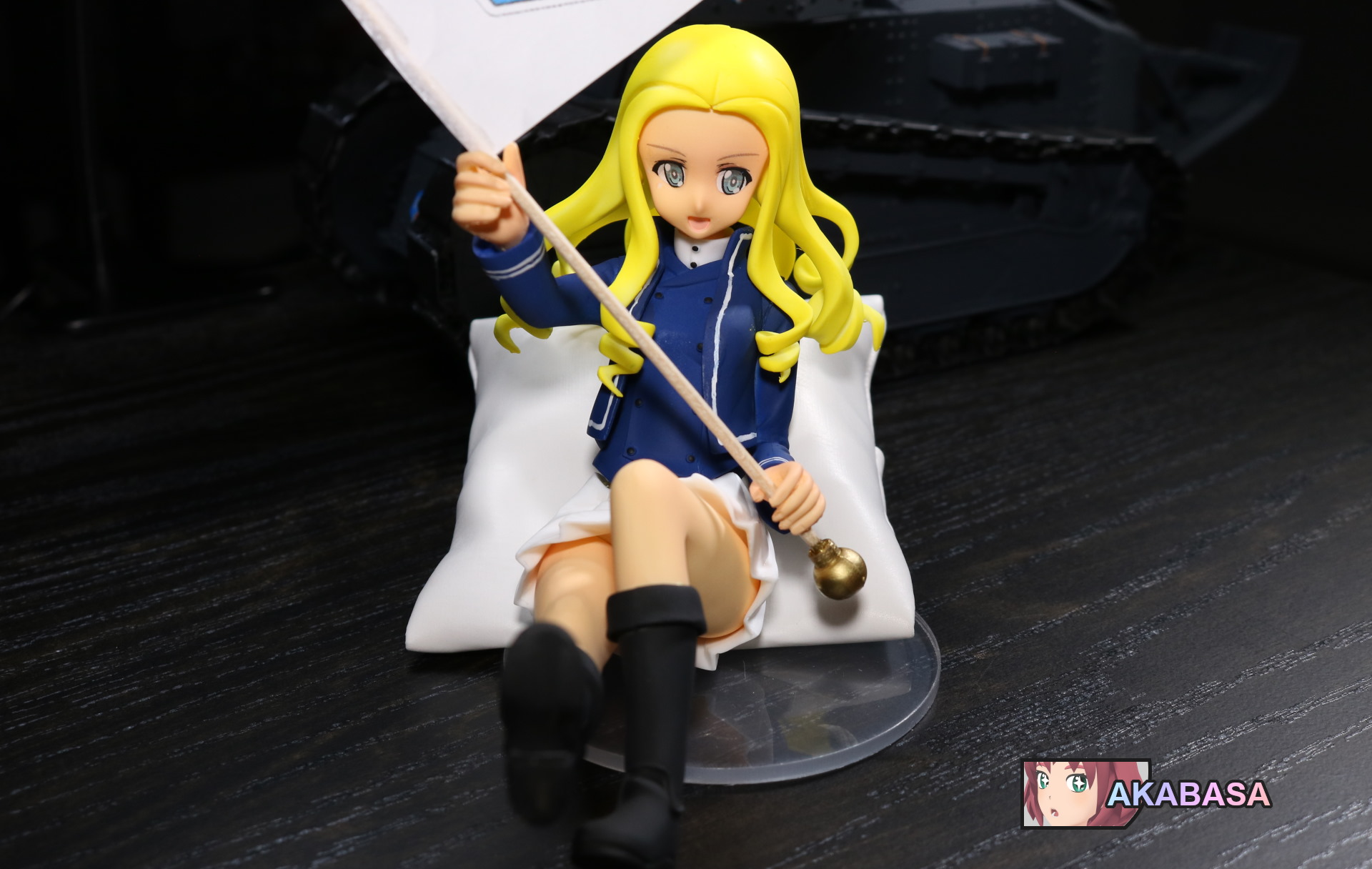 So, this is the best I can do.
Overall, not a bad kit. I wish the pose was different, but you rarely have a choice when it comes to garage kits.
Well, until next time.