[TAMIYA] Kubelwagen w/ Feldmarschall Rommel Figure 1/16 scale
This is a 1/16 scale Kubelwagen by Tamiya. A kubelwagen is a famous vehicle on its own if you are familiar with World war era history. This car has also been manufactured by Volkswagen, just like the Samba bus.
This ultimately means Kuromorimine will get this car.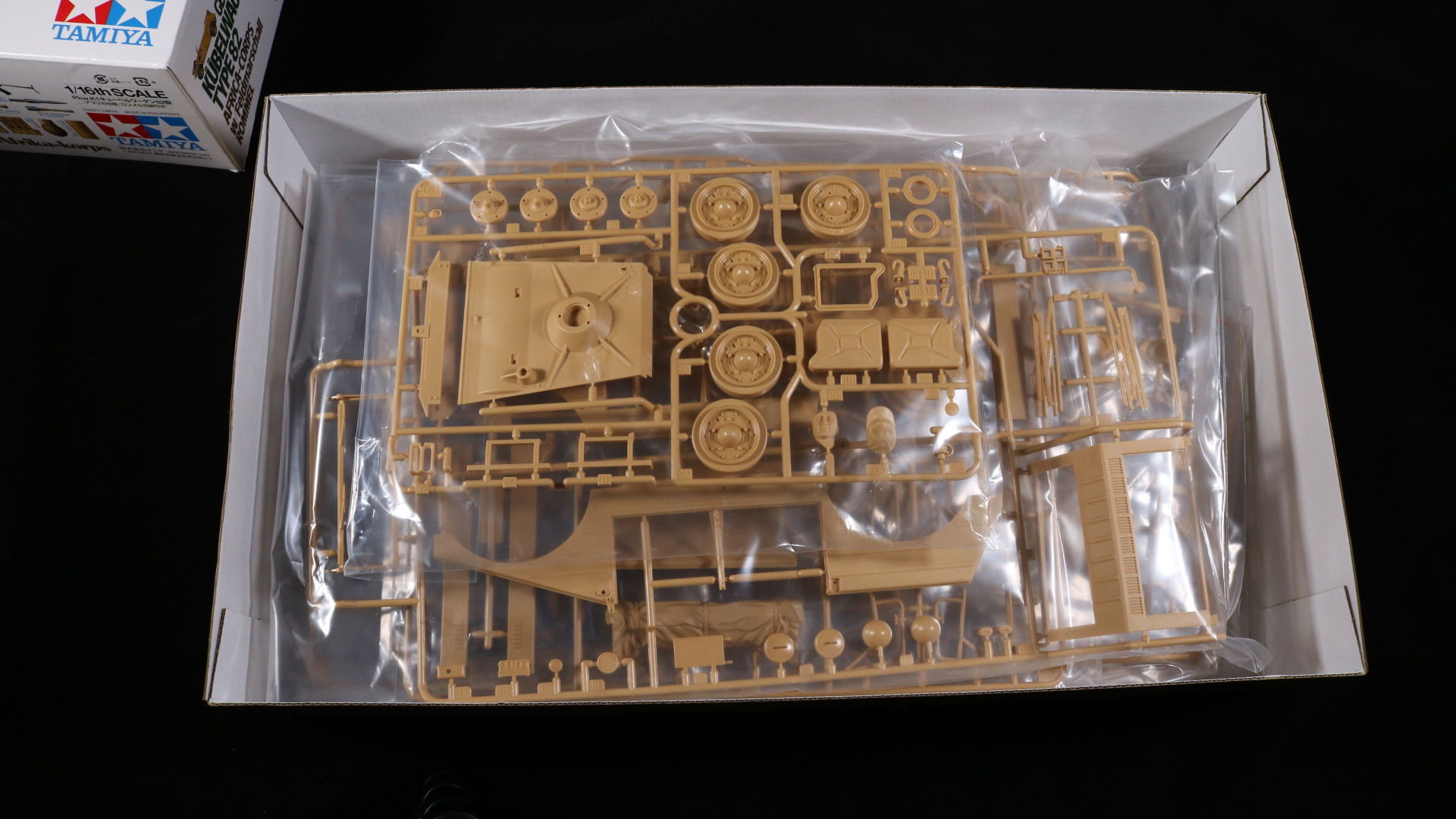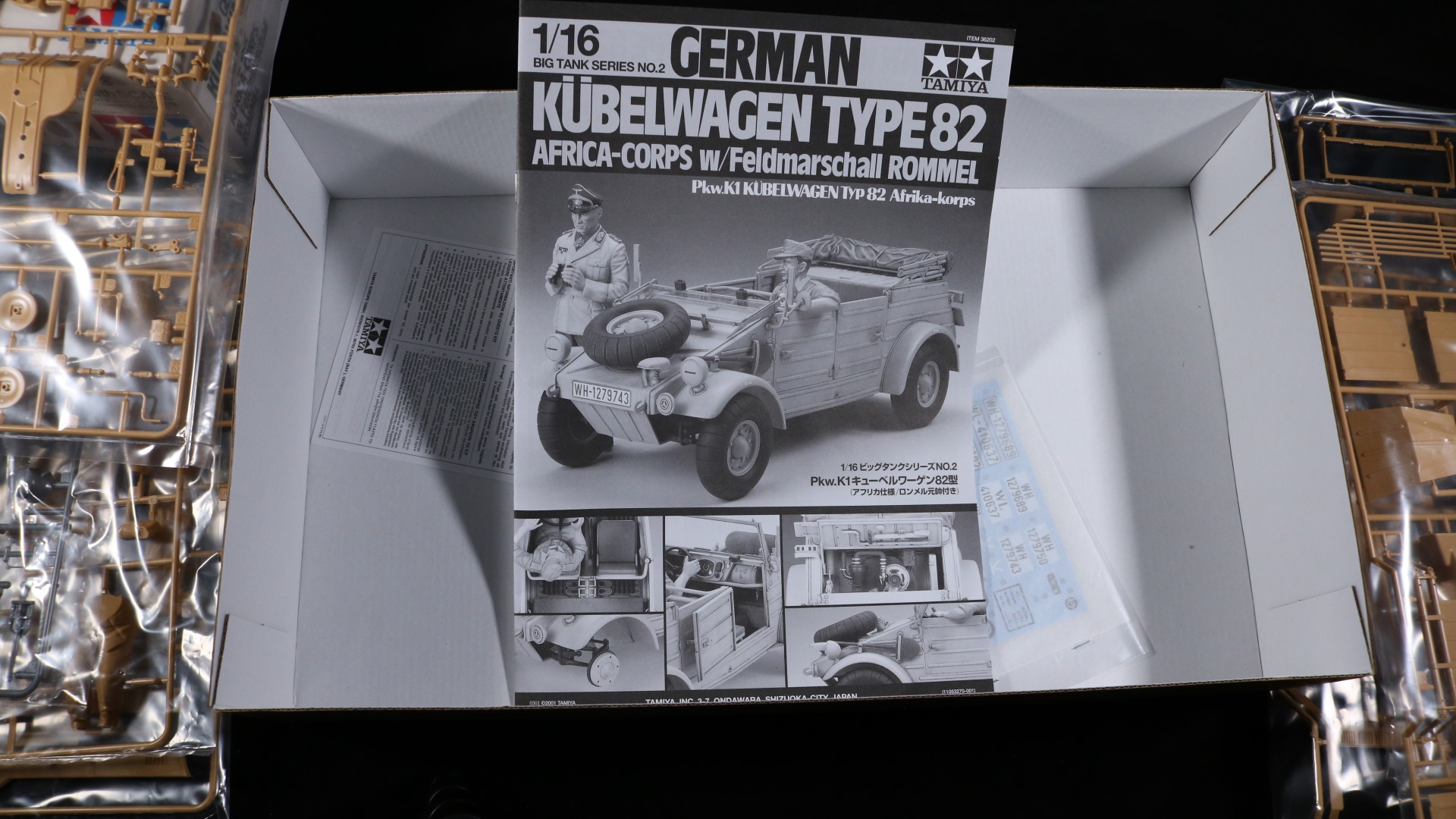 Tamiya is a Japanese model maker and has been around for a long time. More than half a century in fact. Their kits are generally top quality, and this kit is no exception. The packaging is very good and the parts themselves seem to be very crisp. This should be norm but it's not.
The tires are also real rubber and smell like real rubber. In fact, for a few days after I opened the bag containing the tires, it smelled a little too much.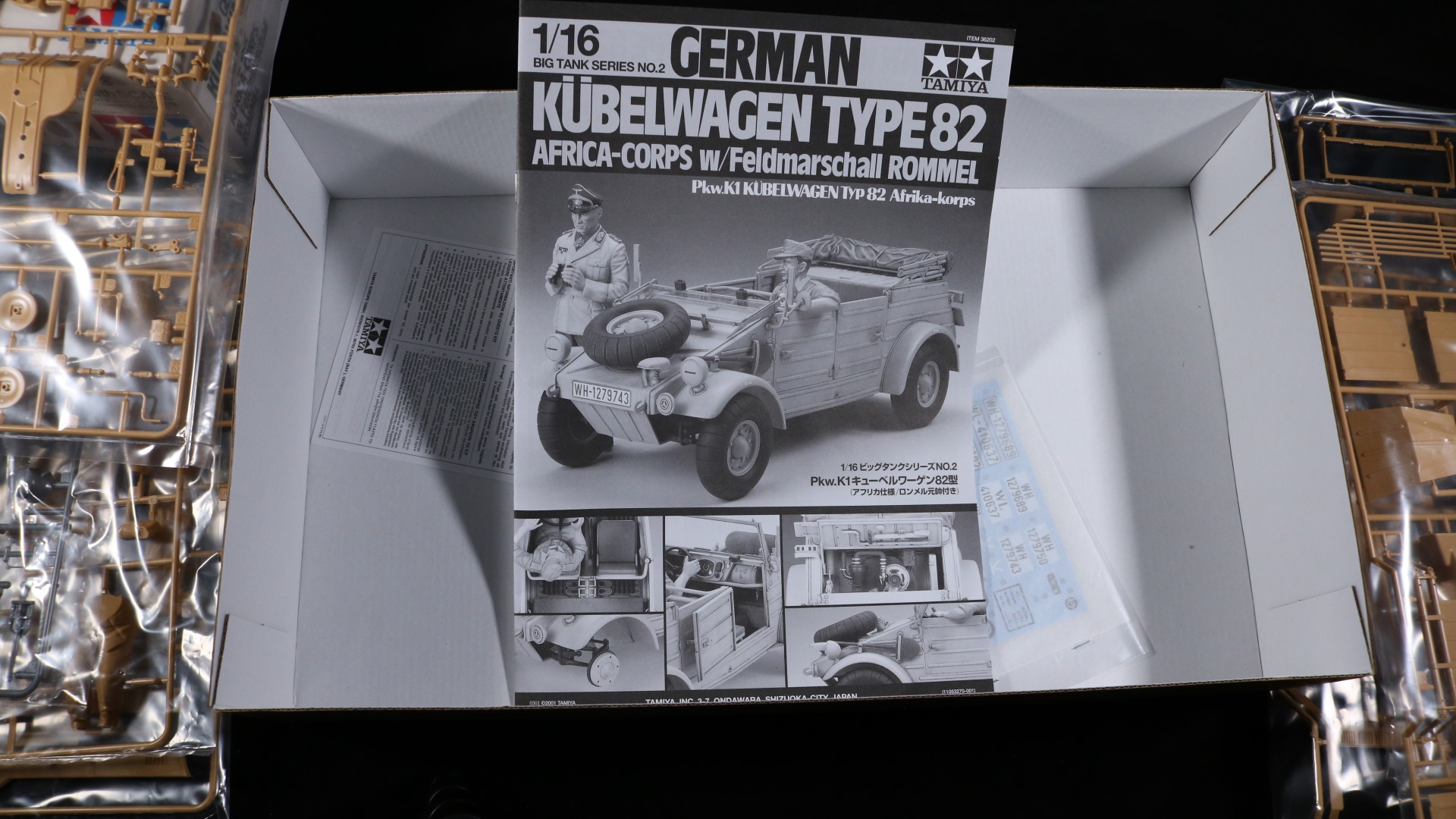 This is a relatively easy model to work on. The progress is also helped by a fact that the parts fit perfectly. Minimal sanding is required.
The same cannot be said for some of models I've worked on. You may need some sanding for parts to fit together and so on. For this kit though, the build progress is smooth as butter.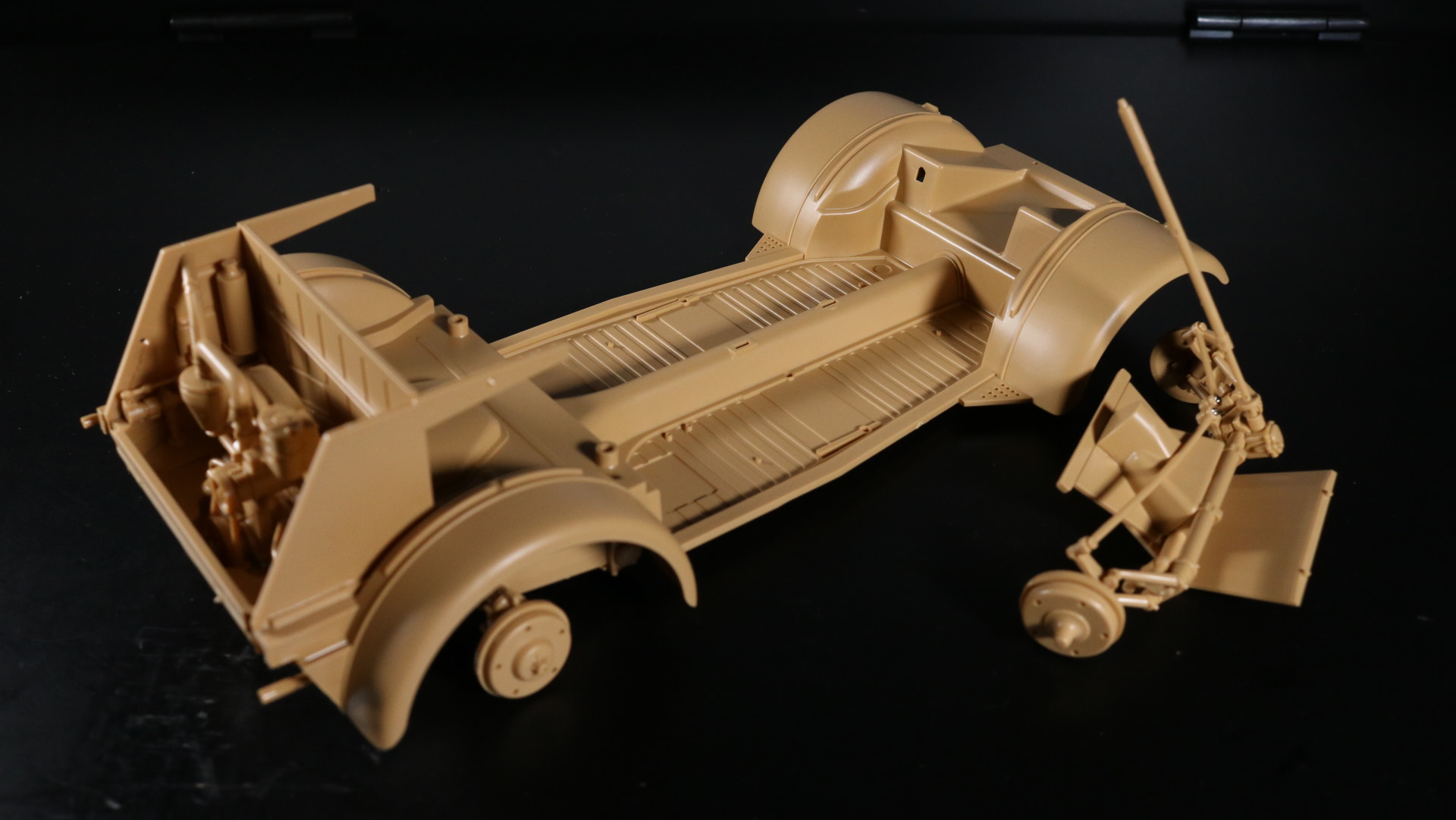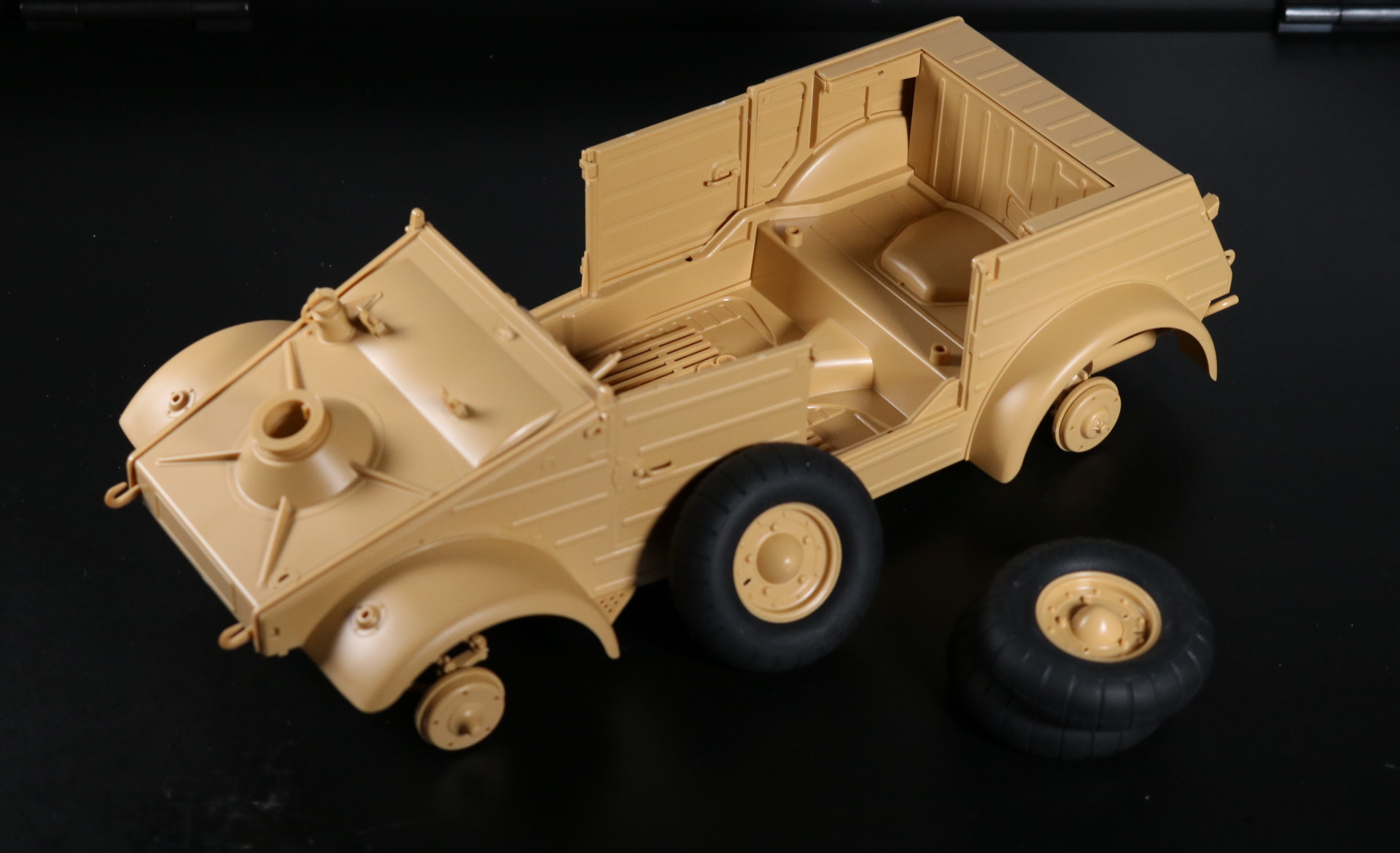 The manual instructs me to glue the wheels. That's fine if you aren't going to paint it. Since I am going to paint it, I take off the tires and just stick the wheels onto the drum by using some sticky substance for temporary measure.
I've not glued on the front two seats. I will do so after painting and varnishing. I've also opted to raise the wind shield.
Finally, I've covered the speedometer to protect it from airbrushing. With these done, off to my garage to begin airbrushing.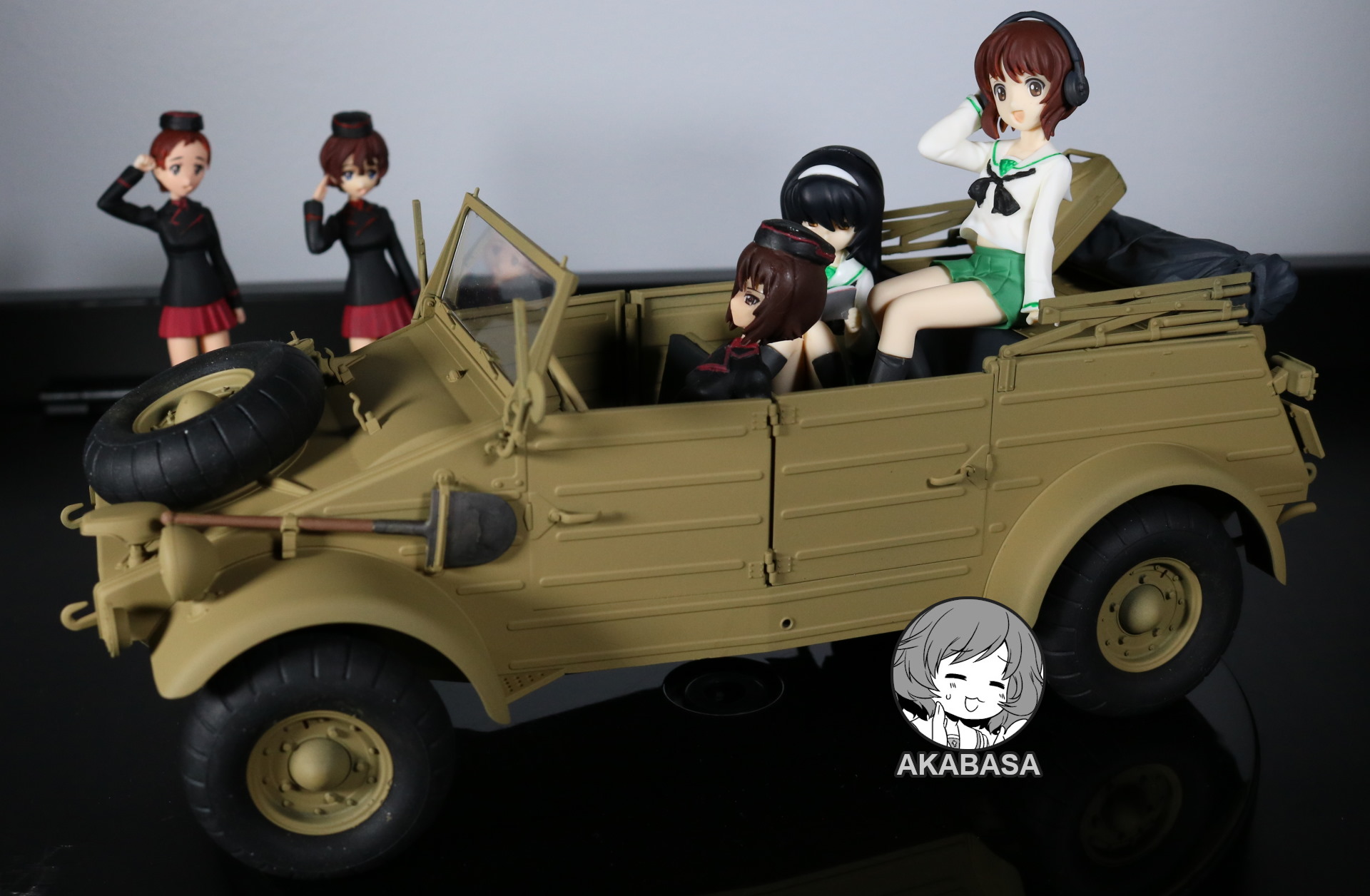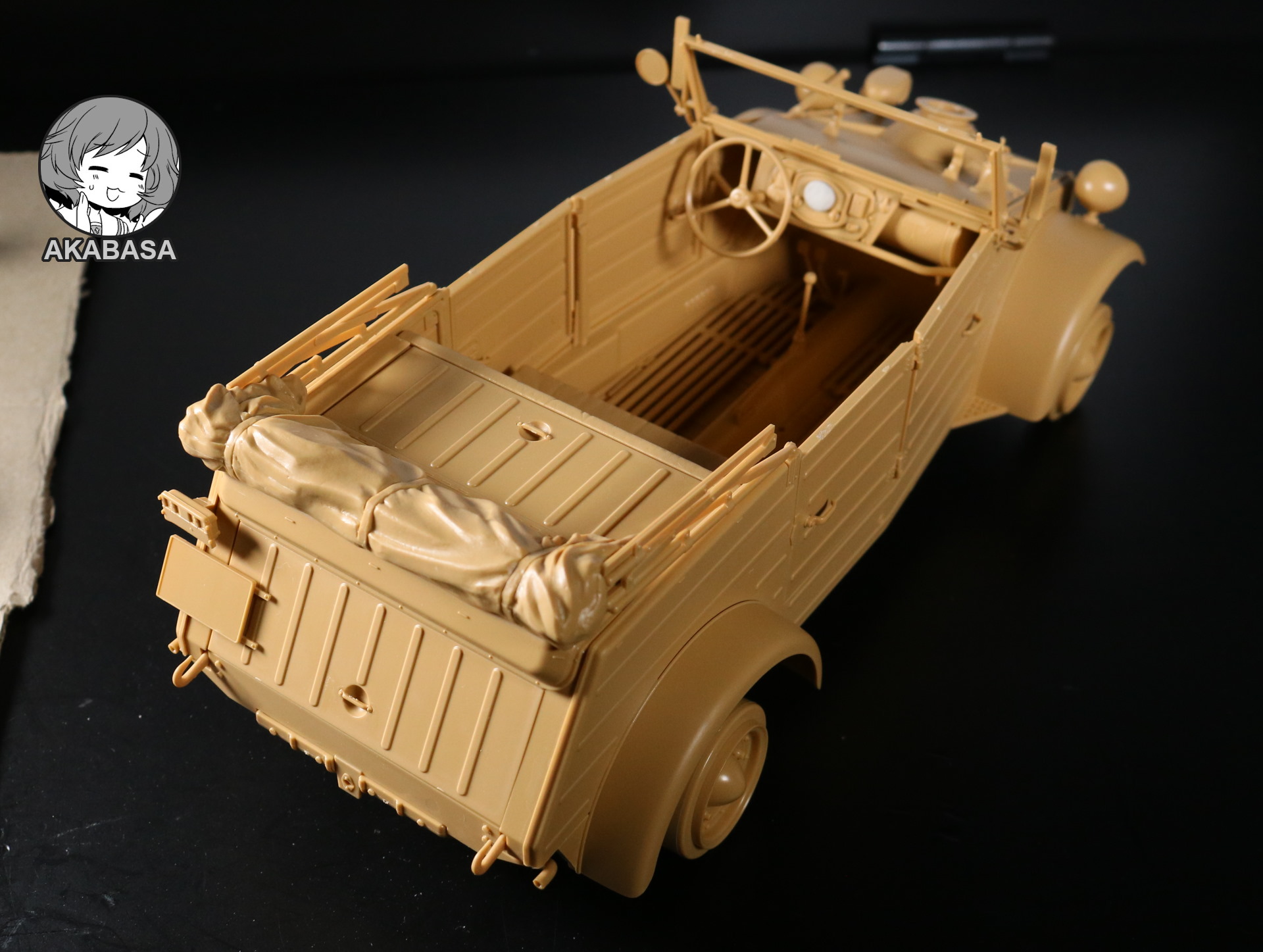 Again, even painting is a simple progress of black basecoat and then dark yellow over it. It's nothing too complicated. The cover and seat are painted dark grey.
Once painted and varnished, I've glued the wheels permanently to its drums after installing tires.
And, since I have lots of 1/16 scale figures from Girls und Panzer, why not place them in or on it?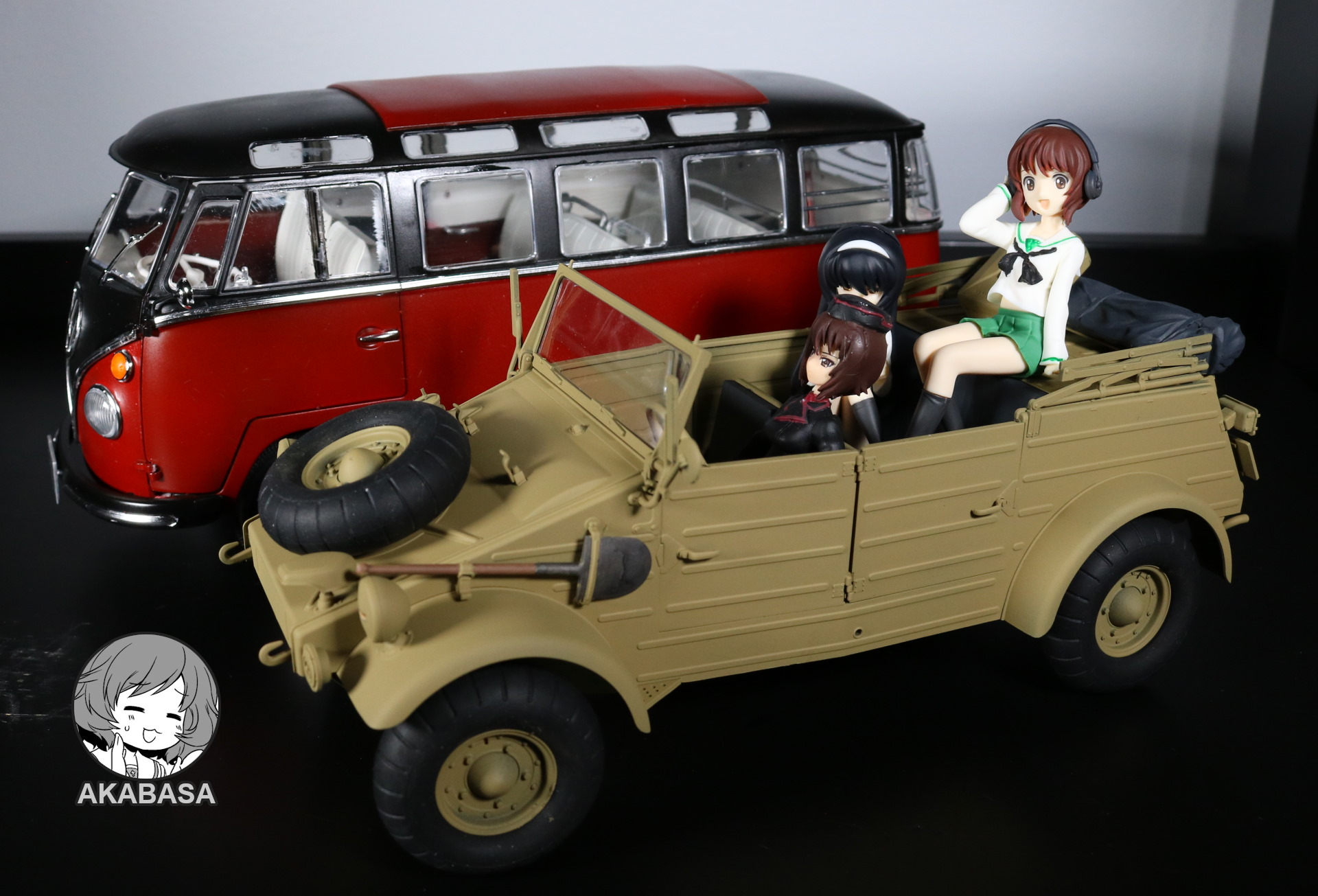 I've placed the Samba bus for the heck of it and I've noticed that the bus appears to be rather small for supposedly 1/16 scale.
The 1/16 scale figures I have fit perfectly on Kubel though. Also, the figures barely fit into the bus. And, again, on Kubel, the figures blend in perfectly.
Well, all this means that the samba bus is going to be mostly a background prop since I can't really insert figures into it. The kubel, though, I see some uses in photo projects.
Until next time.