[Bronze Circus] Darjeeling & Pekoe 1/9 scale garage kit
Well, checking Yahoo Japan auction as well as Mandrake site daily has paid off.
This is Darjeeling & Pekoe combo kit by Bronze Circus at 1/9 scale @ 9,000 yen. Interestingly, few days after this package took off from Japan, Japan post shut down shipments to America continent.
Lucky me, not. Actually, no, because I found that out only because I had another package to be shipped but returned because of Japan post's refusal to accept it. Now I have to pay more for DHL express for that package. Feels like I am back to April of this year.
I've been wanting to get this combo pack. Actually, at this point, I want all of Bronze Circus' kits. Their kits are good and worthy of working on.
Currently, besides this kit, I have worked on Ogin and Clara.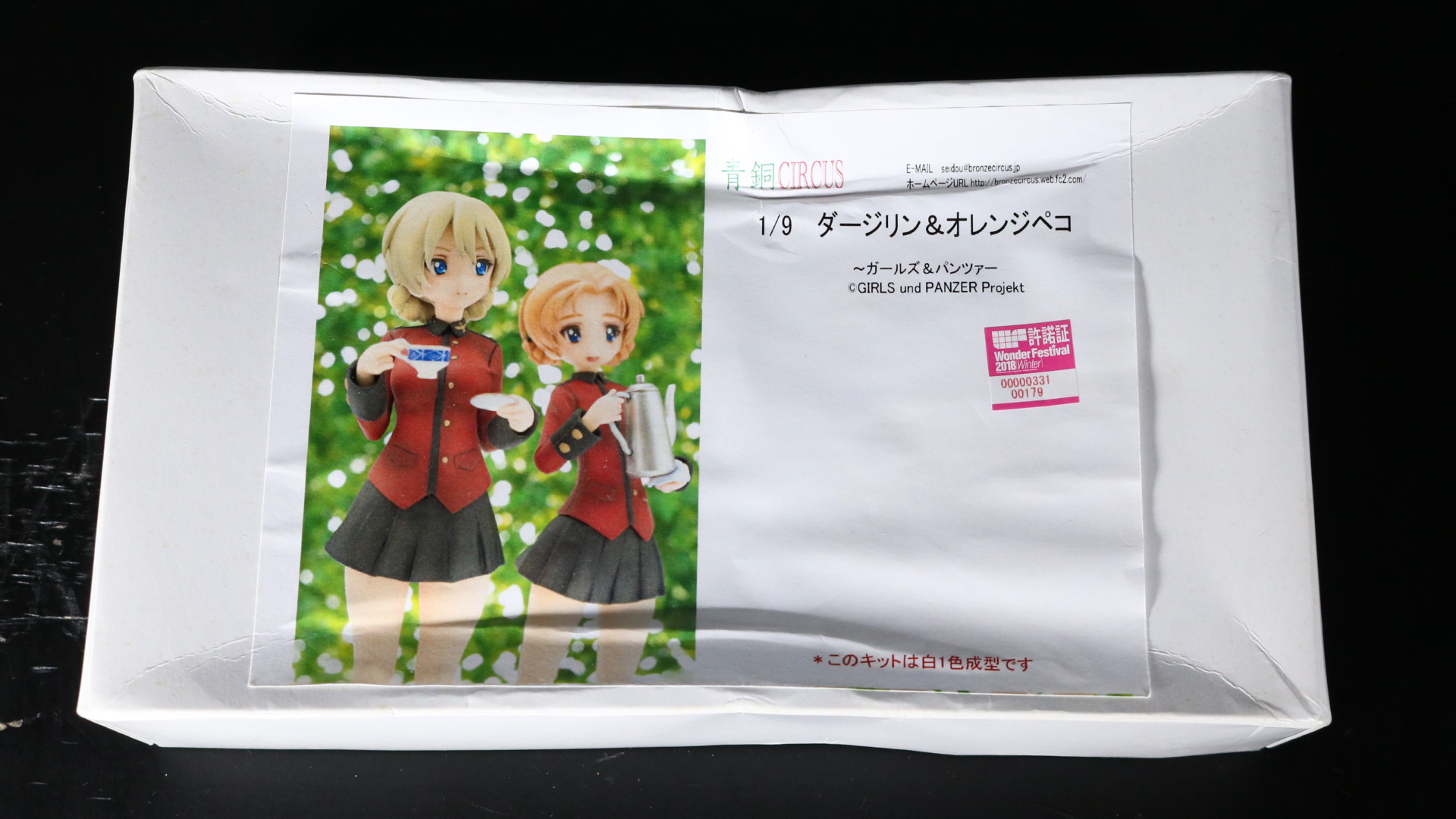 As you can see, the box is heavily battered. No worries though because it's only the box. Mandrake assured me that everything inside is perfectly fine, and they've never let me down before.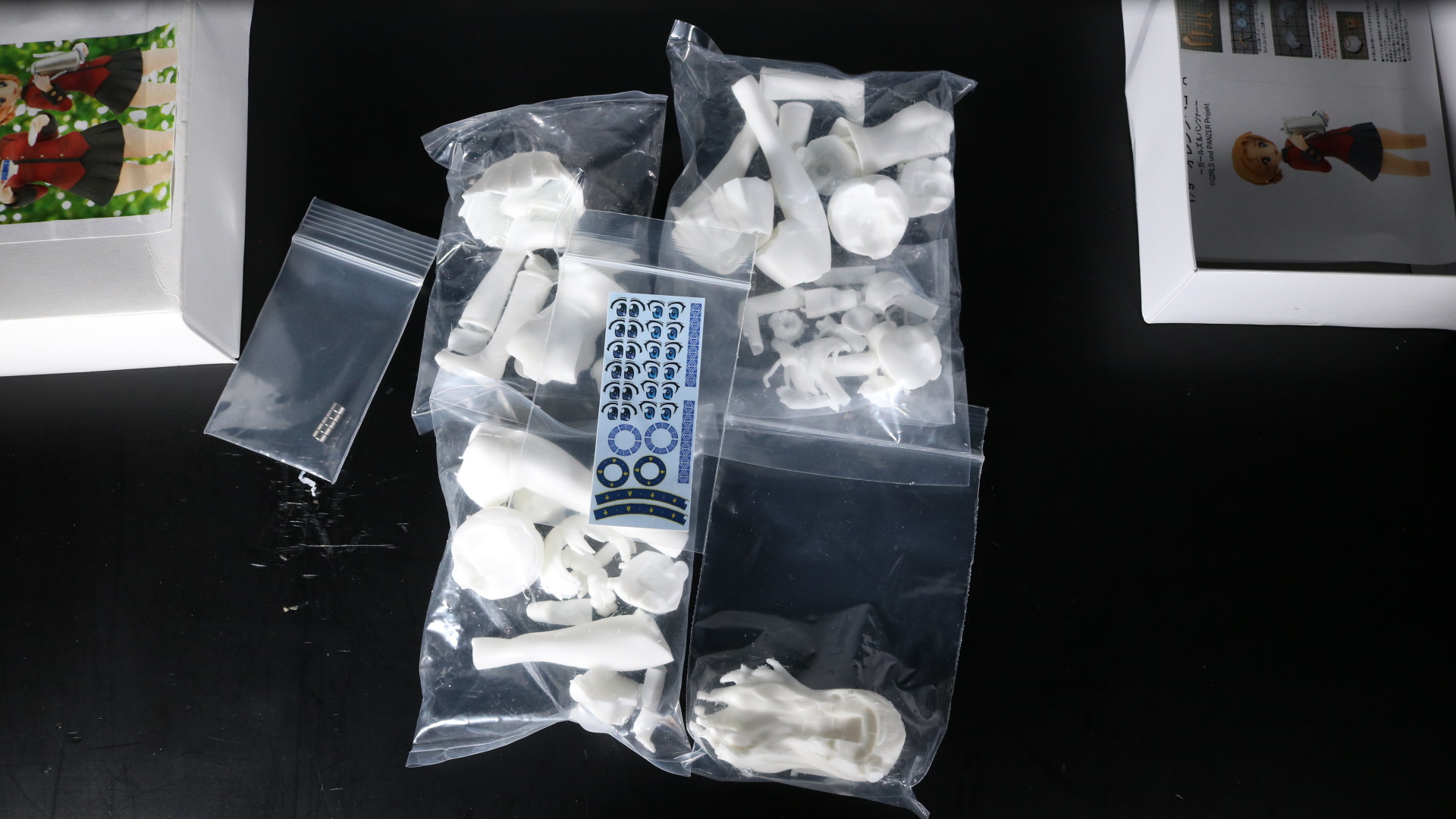 Everything is, as they told me, fine. The inner bags were not opened, meaning this kit is pretty much brand new. Who cares about the box as long as its content is in pristine condition.
Now, about eye decals. There is no eyebrows but it seems that it is about time I should learn about drawing eyebrows. I do have some spares left still, but it looks like I should go ahead and paint the eyebrows this time because of the color.
The eyebrows I have is black. Since neither Darjeeling nor Pekoe is black, the eyebrow color doesn't actually make sense. Blond people tend to have light or dark brown eyebrows. Very few have black eyebrows in my experience.
Now, I did use black eyebrows for Clara kit build. That was because I felt I wasn't ready. This time, I am being forced to do this. 🤞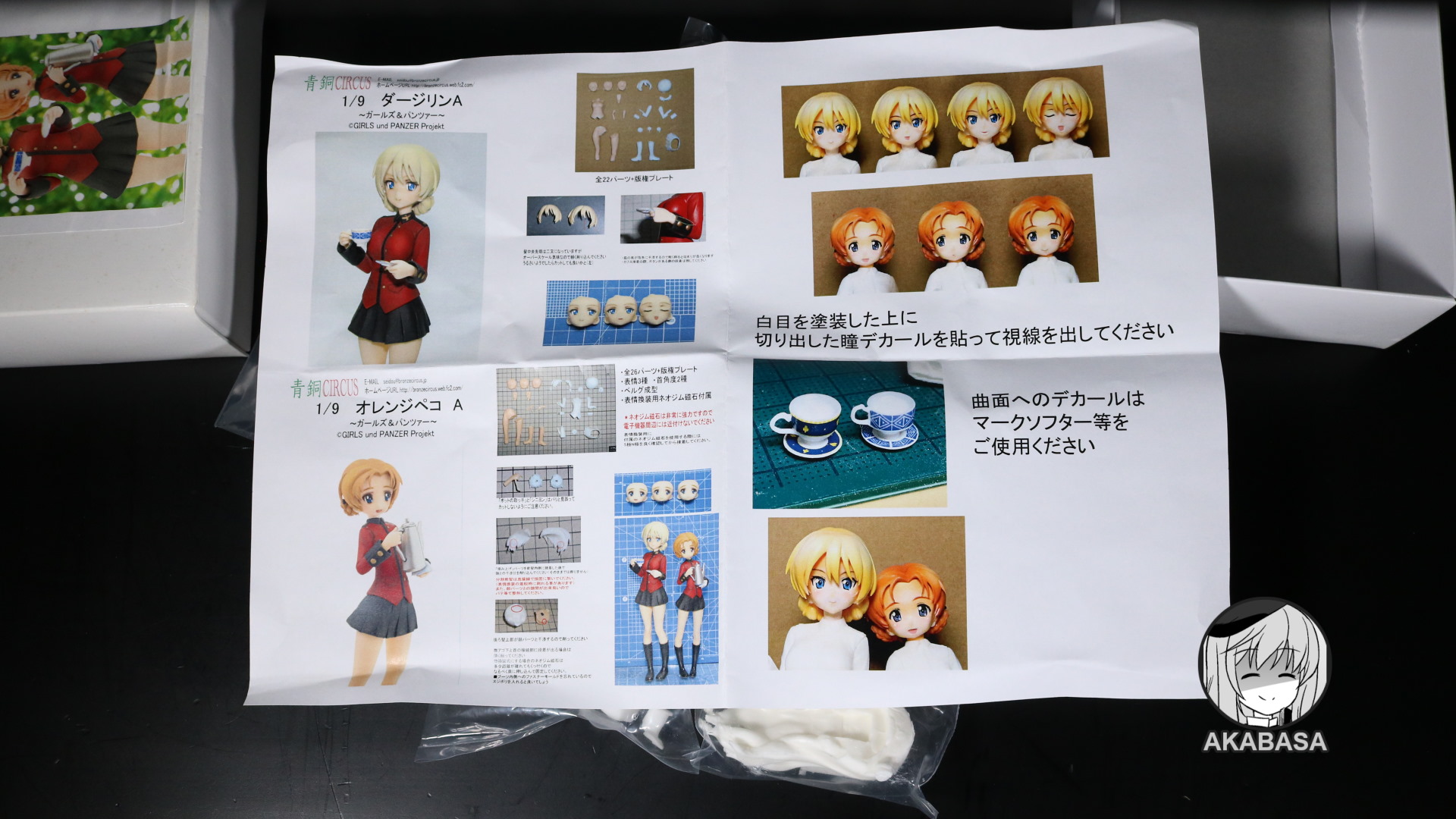 The kit offers a lot of options for faces. Darjeeling has got 4 options while Pekoe has got 3 options. There is also an option for Darjeeling to have a long straight hair instead of beaded hair style. I will be opting for the original, beaded, hair style simply because pretty much everyone else has got straight hair in GuP.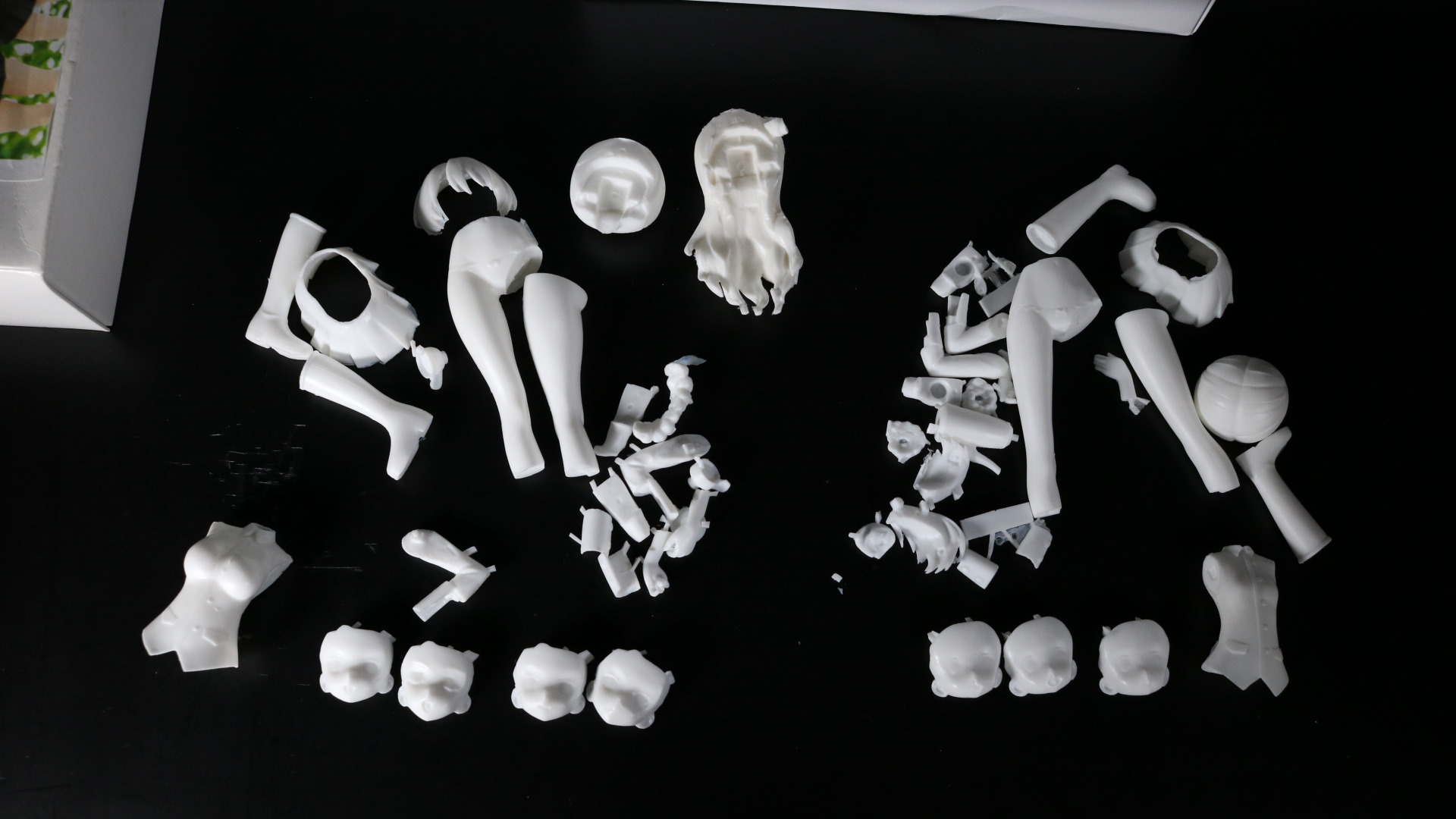 All parts are checked in. It's all there. Resin part qualities are good. Fingers are especially crisp and do not require any sanding.
Kits from Bronze Circus have had really crisp finger parts so far. Not as crisp as Volks's but almost as good as. This can be important because sanding fingers is basically a recipe for disaster. A lapse in concentration, and you will break a finger or two.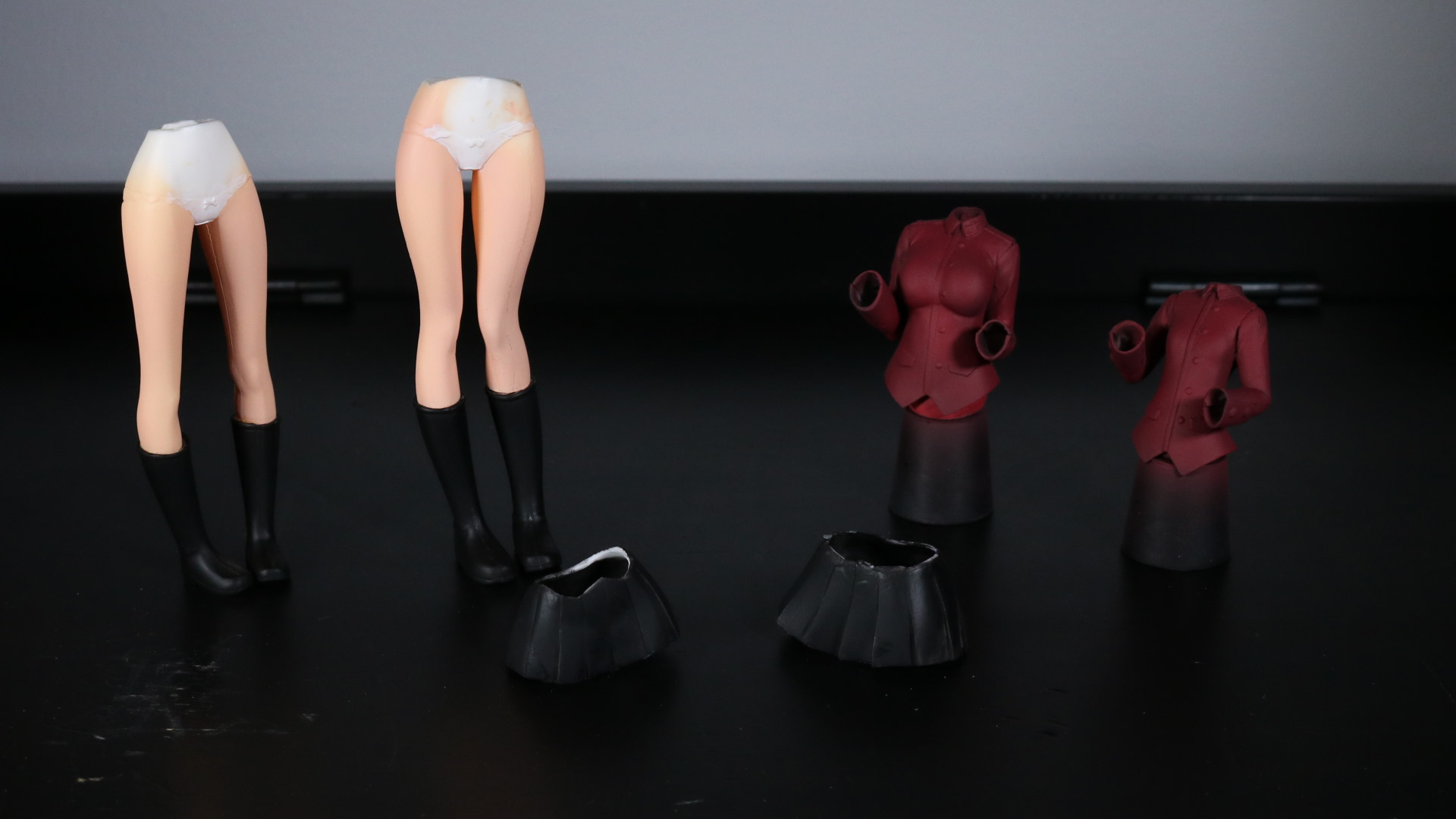 I am quite, pleasantly, surprised that the lower bodies are able to stand on its own. Given their rather awkward overly girly standing pose, I didn't think it'd be able to stand.
The balance is actually good as well. So far, they are standing as good as anything I've made with a normal pose.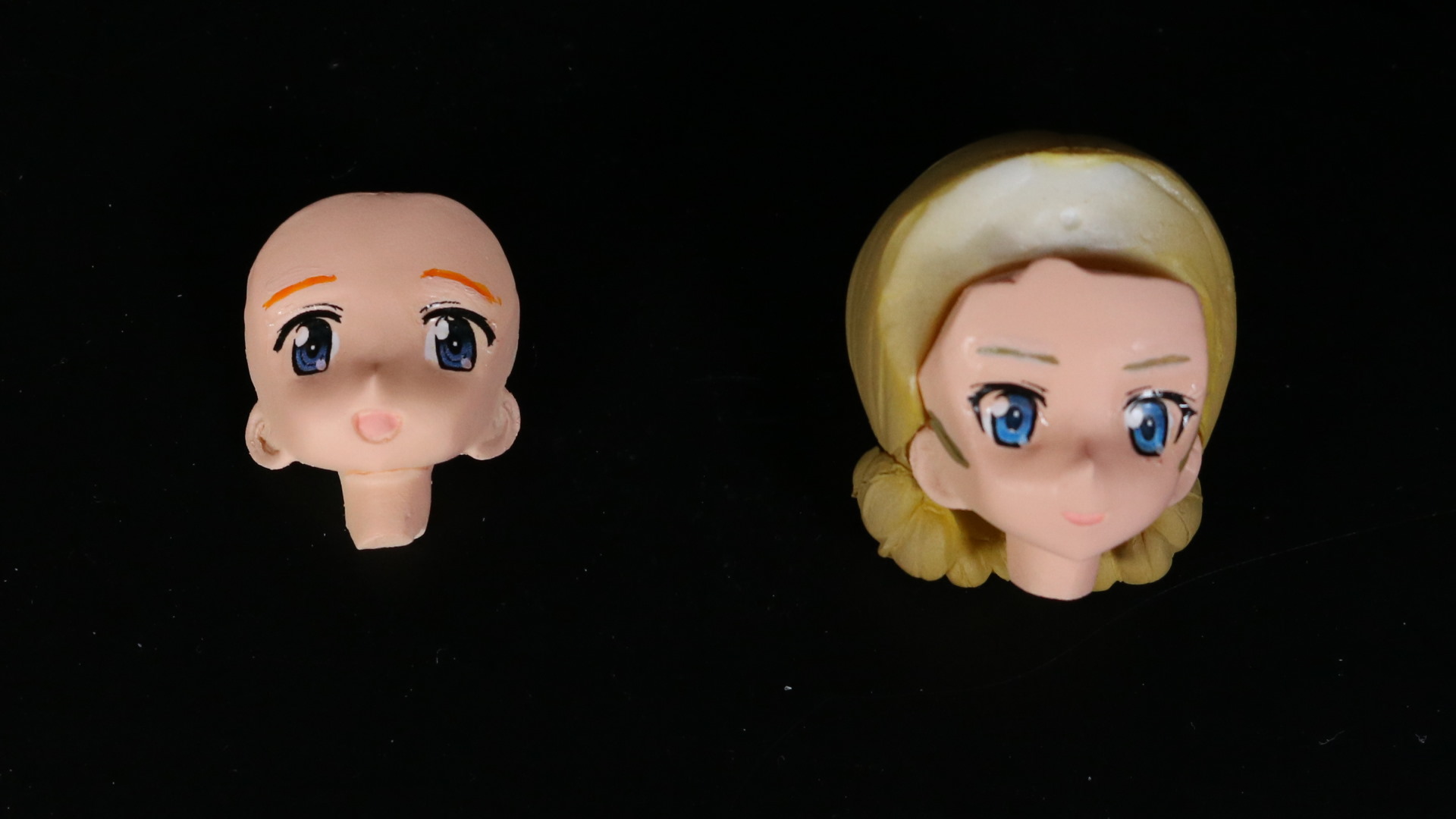 Now, the eyebrows.
Now, whether they are okay is another story. I won't be able to tell until rest of hair pieces are glued on. I originally was going to use a very small brush but soon realized that was too much of a risk. I do not have chronically bad shaking hands. Even so, it does shake a little when something requires great precision.
In such cases, a brush is literally a recipe for disaster. So, I used a toothpick to draw the eyebrows.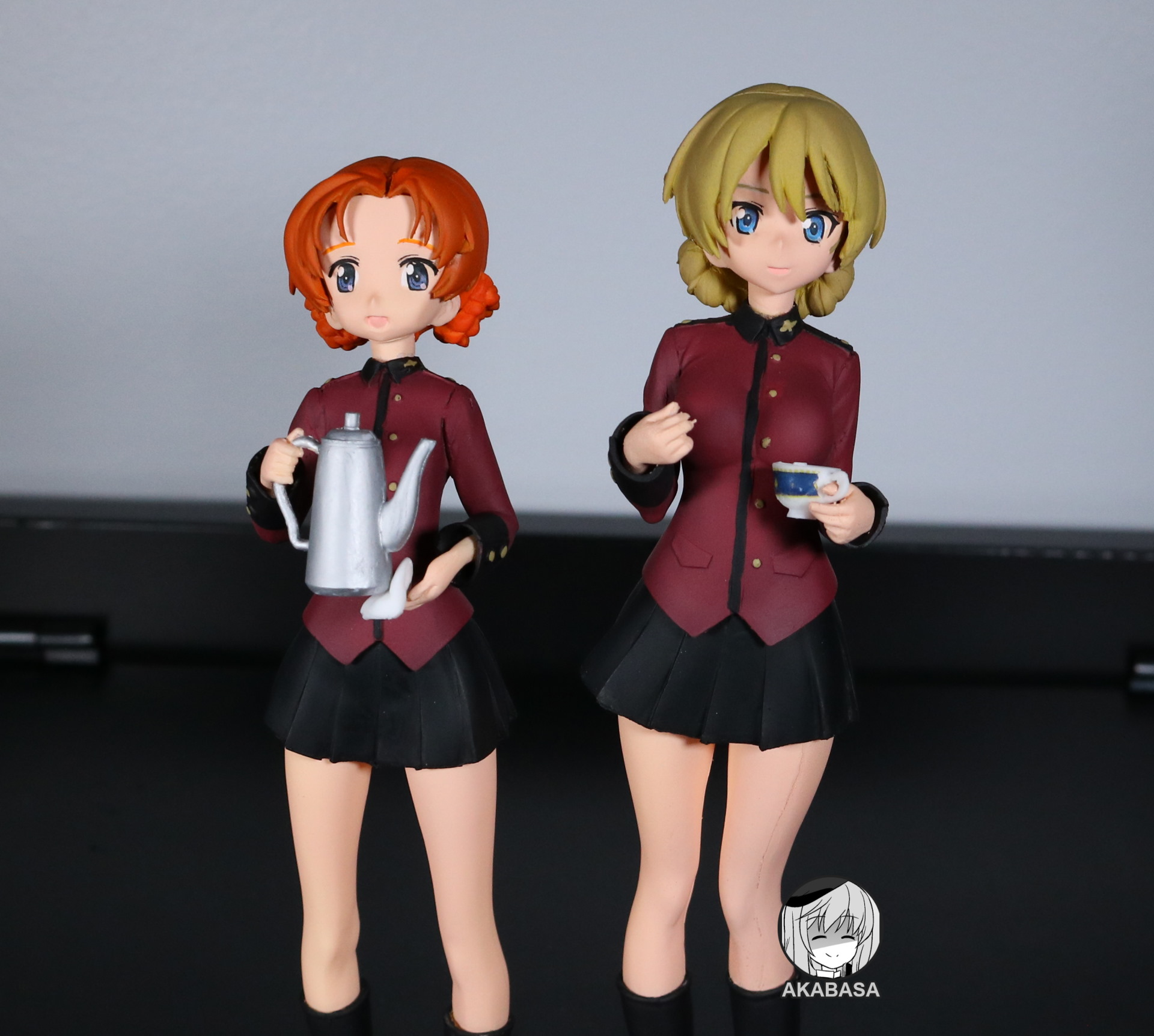 You know what? It's not bad. I feel that Pekoe's eyebrows are exceptionally well done. Hard to tell Darjeeling's eyebrows since her hair hides most of it.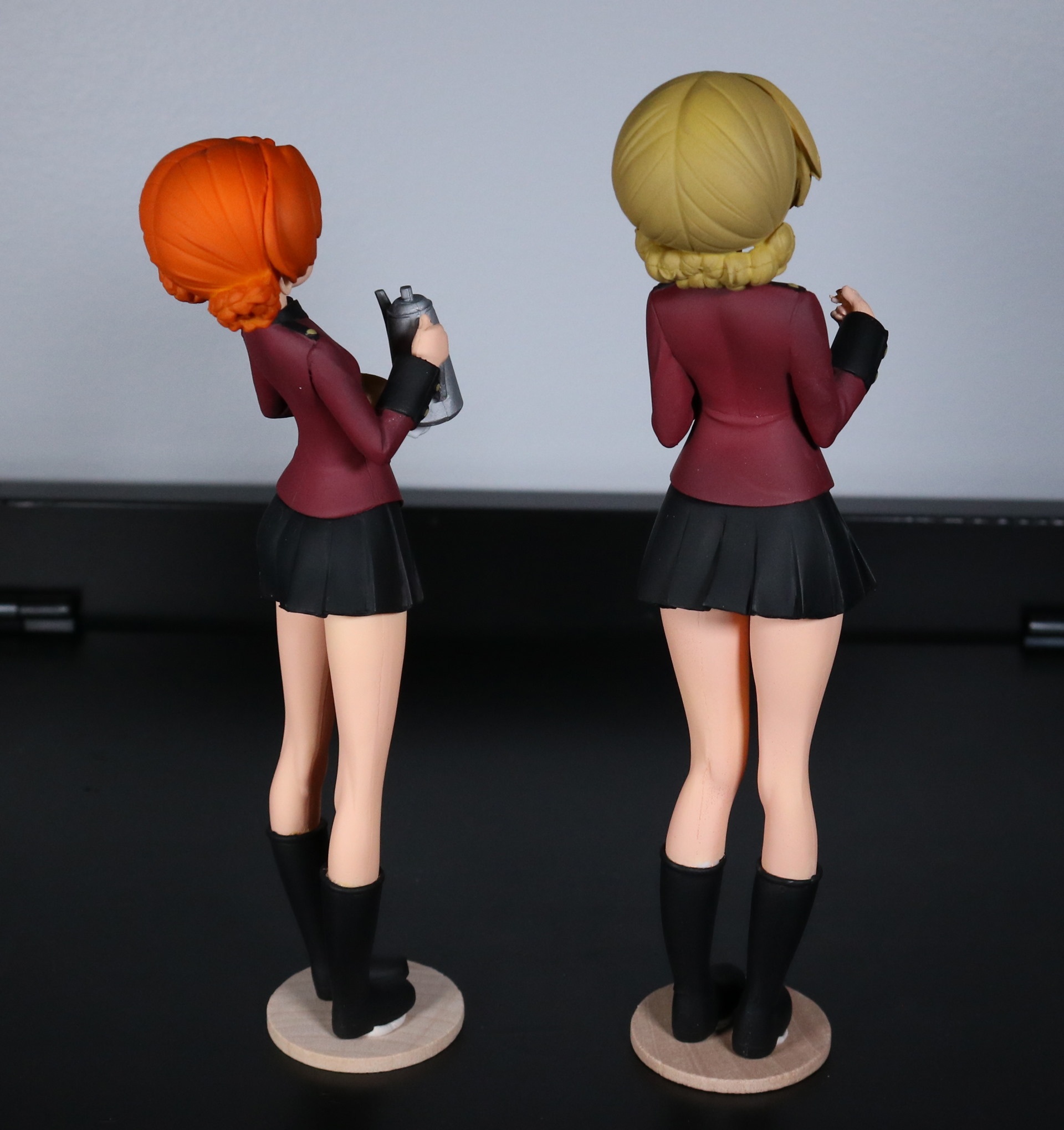 I notice that Pekoe's figure is bending backwards a bit too much, but at this point, it's too late to fix that. However, the figure balance is really good.
They've, overall, come out alright. I don't have too much complaints.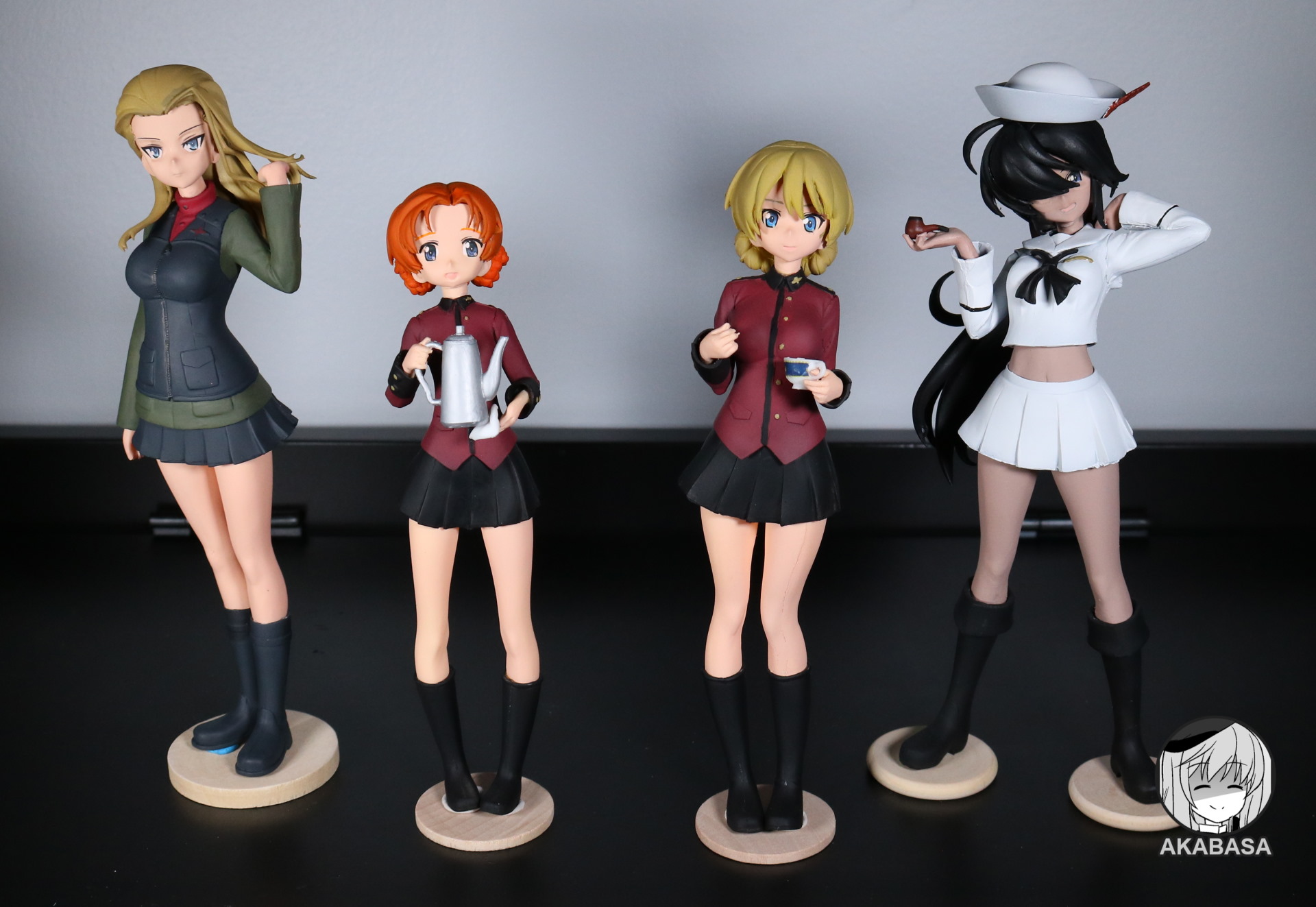 I didn't realize that Darjeeling is pretty short. Upon checking the official info, her height is 158cm. Short indeed. Clara is 174cm and Orin is 167cm. Pekoe is only 144cm in height, and I feel the figure should be shorter than what I am seeing.
All four figures are from Bronze Circus and are at 1/9 scale. I am hoping for more Bronze Circus kits but, as mentioned before, their kits are not easy to get a hold of.
Until next time.