[The Poppy Puppet] Anchovy 1/8 scale garage kit
This is a 1/8 scale Anchovy garage kit from the poppy puppet.
I scored this fairly cheap @ 3,000 yen. Nobody put a bid at all, so that was an easy win. Not that I was dying to get this kit though. Having worked previously with their kit, I sort of knew what I would get.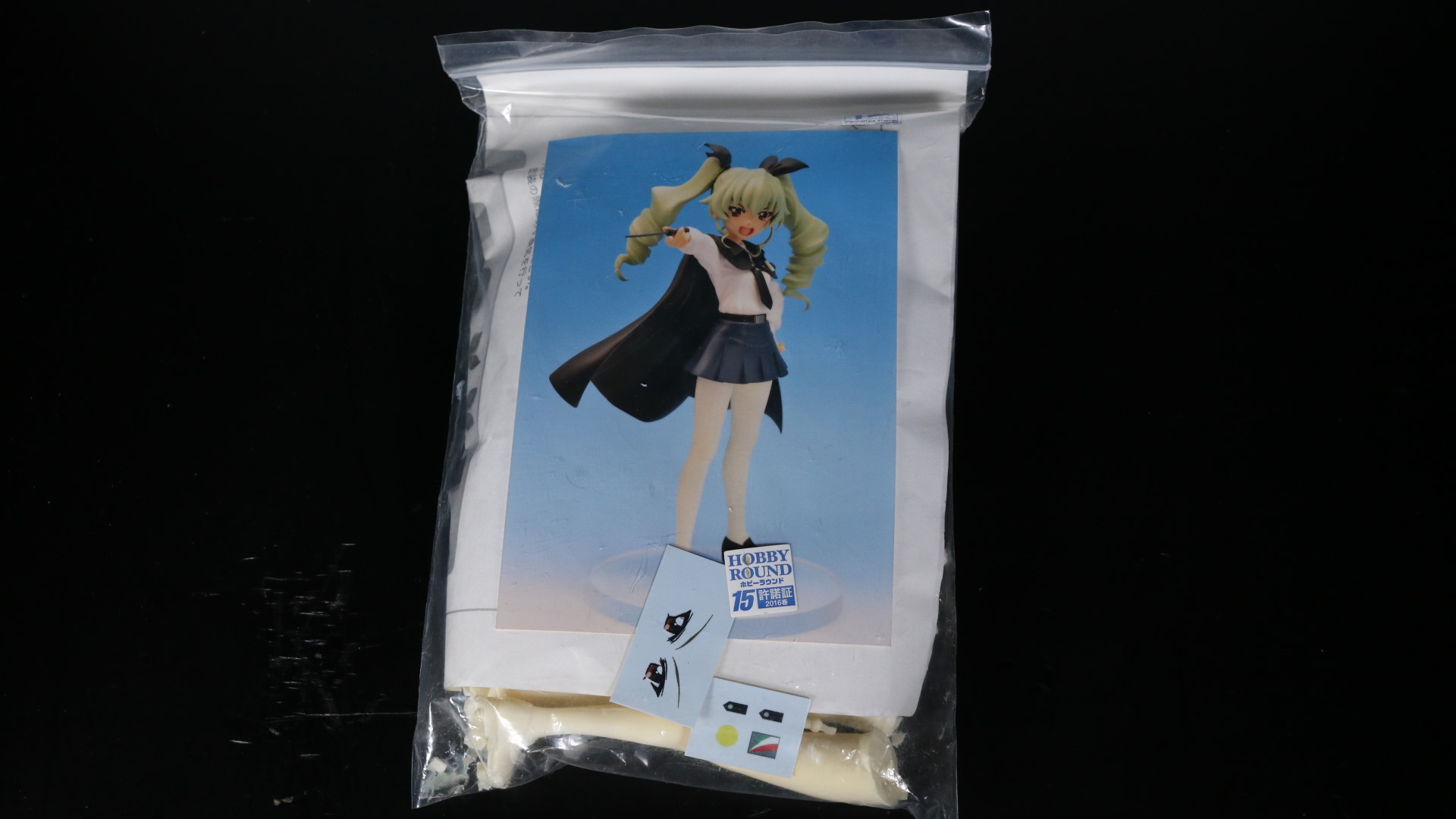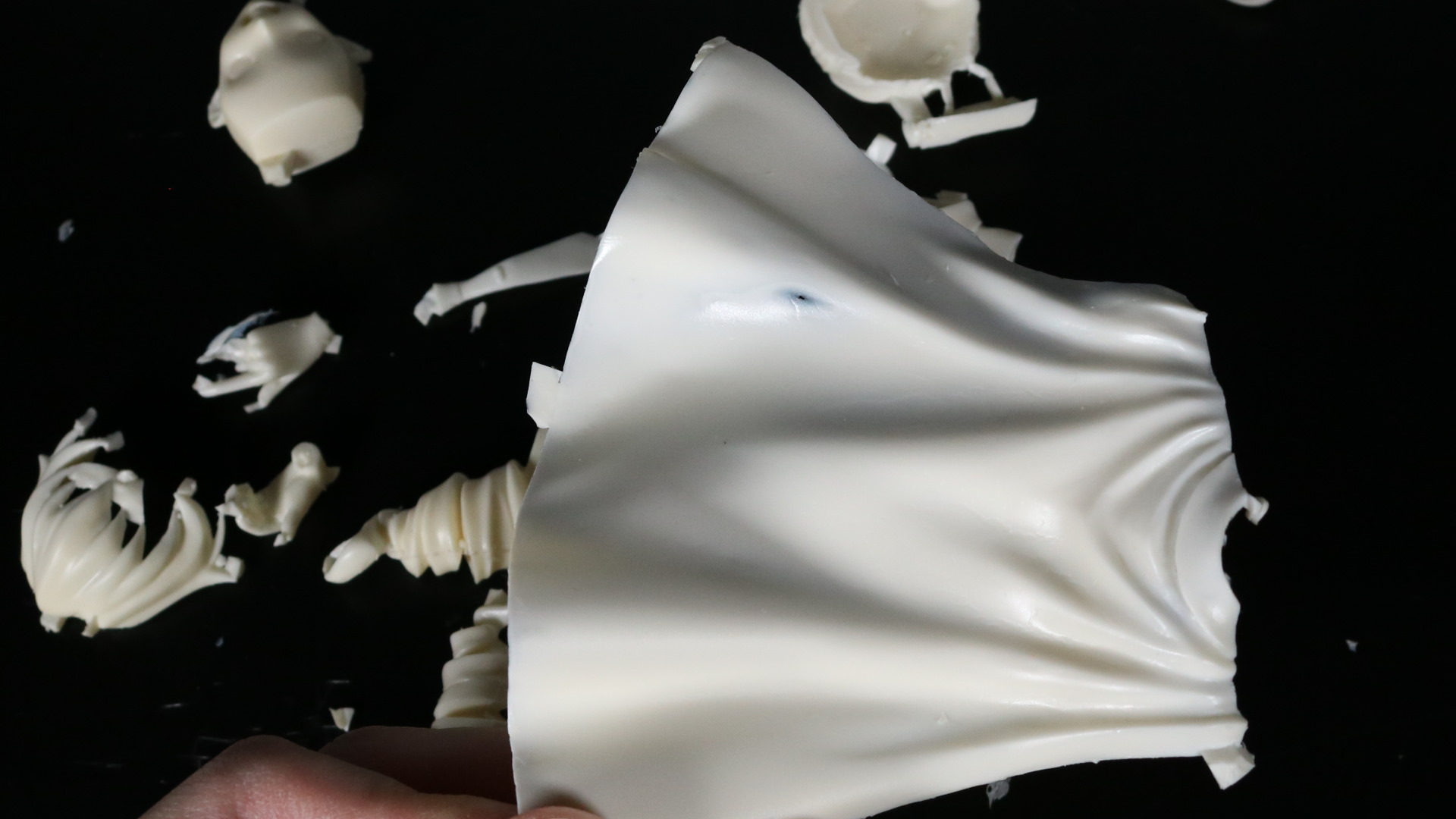 One pair of eye decal (no failure allowed), resin parts that are full of mold injection points, her cloak has a clear fault.
Actually, at this point, I am not sure that the figure will be able to stand on its own. The cloak, which is basically a block of resin, is pretty heavy.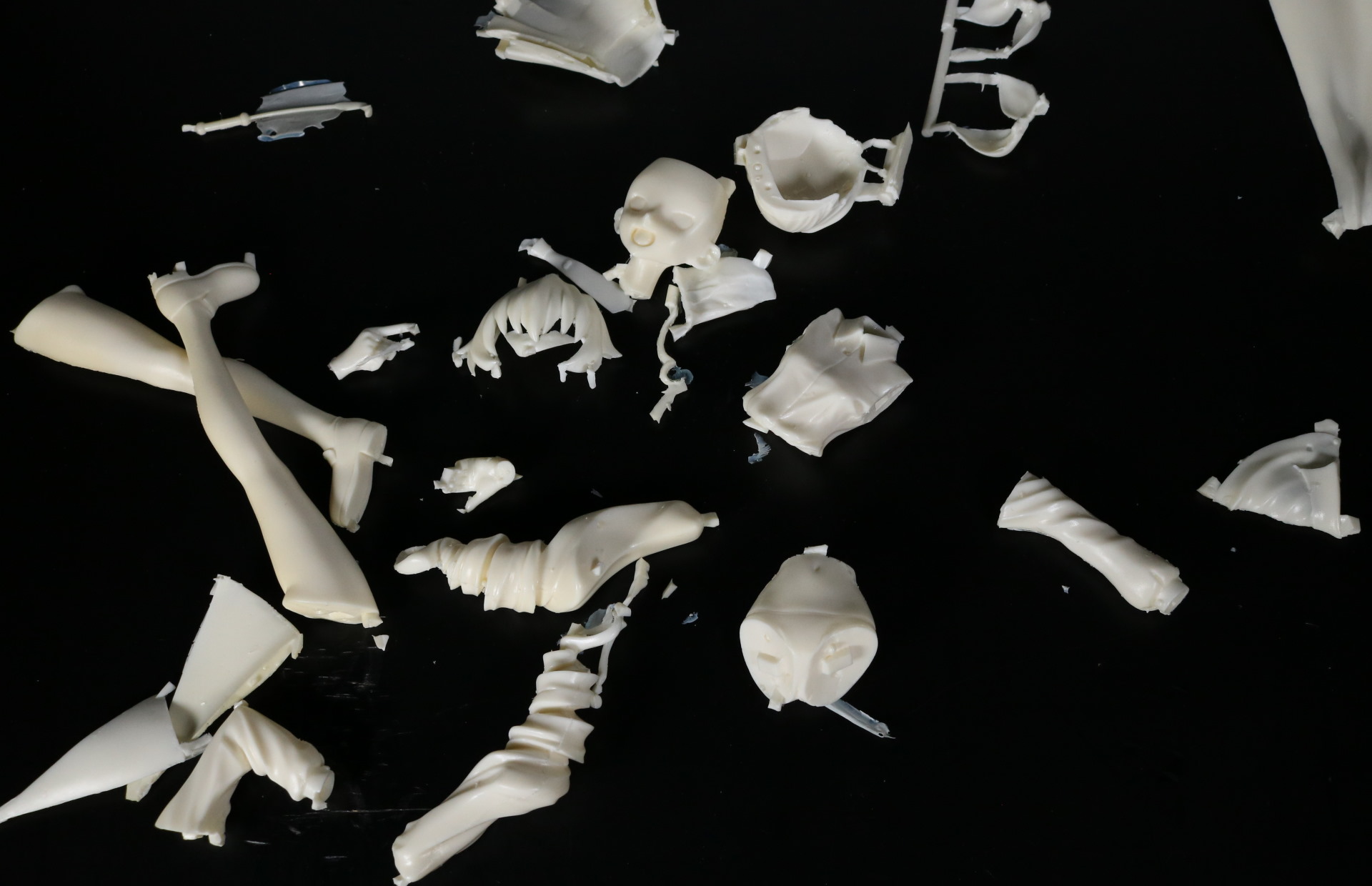 The parts are rough, very rough. Sanding is absolutely required. It gets worse. Continue on.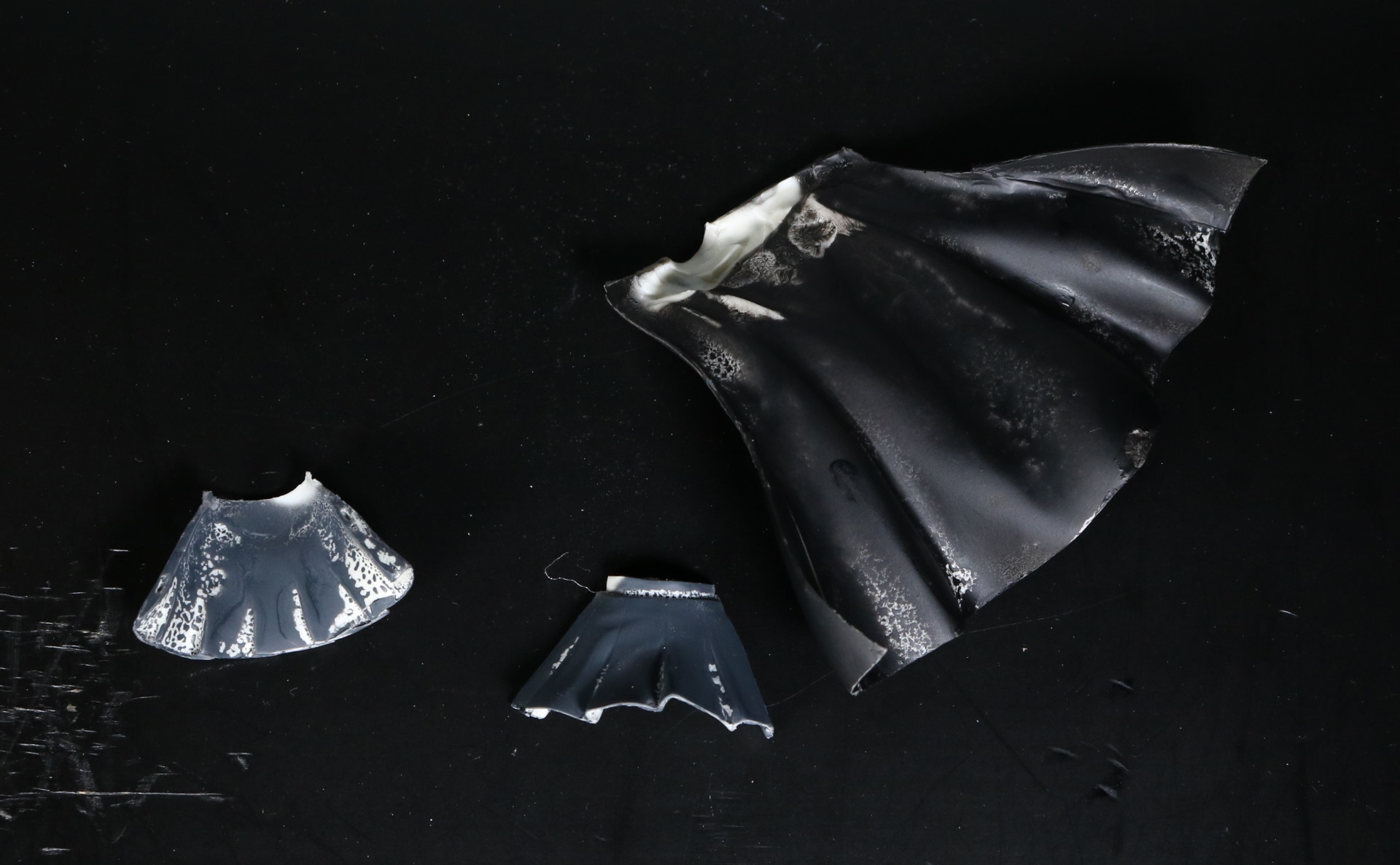 The parts have an issue. This is something that old resin parts can have. I always clean parts with soap but this can still happen. The only explanation I have for this is that oil and resin are being separated.
In such a case, the oil will repel paint. It's not a big deal though since you can paint it again with a brush. It may require a few tries but it will eventually work.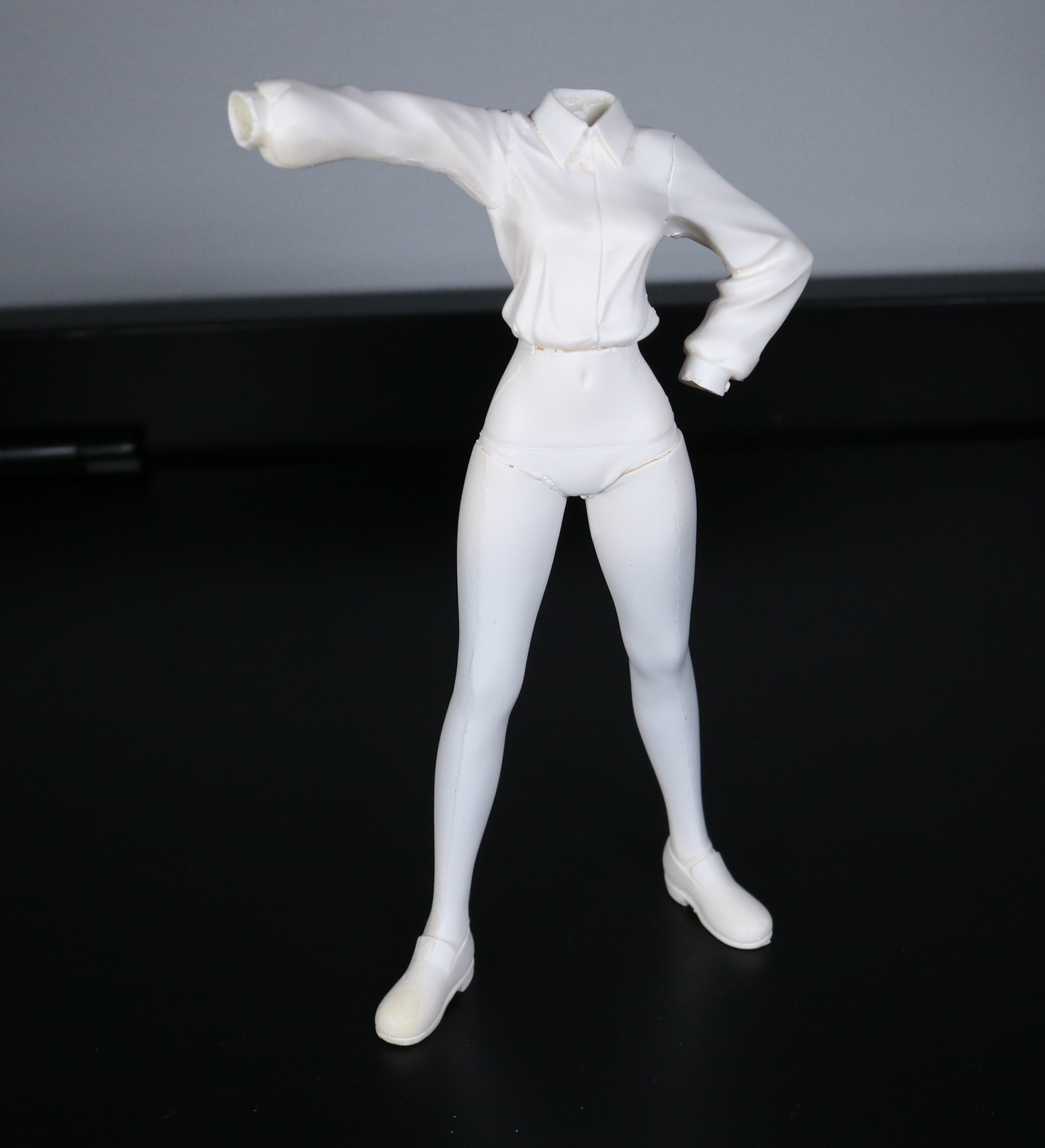 I've painted the whole body white. But I've applied gray base coat on her legs to differentiate the lower body and upper body. I realize that I could have chosen the base color a skin color, but some reasons, I opted gray.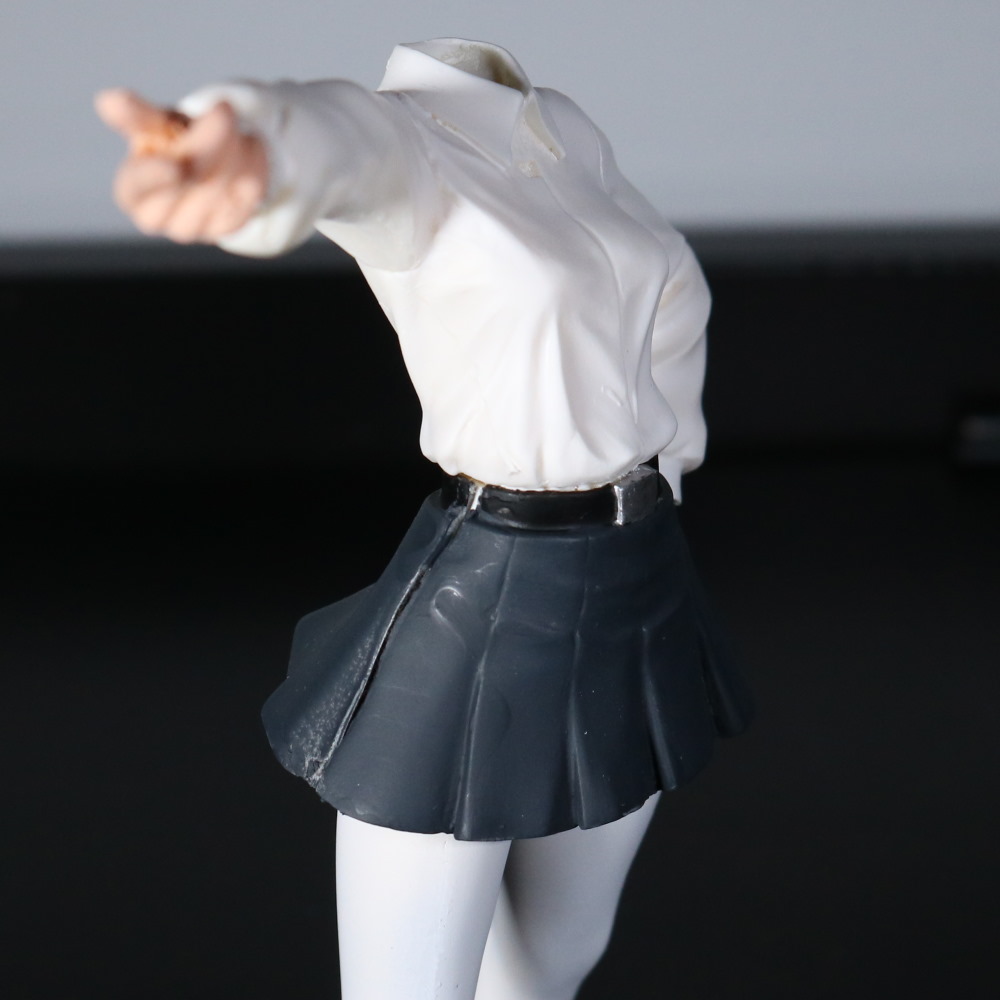 Two-piece skirt setup again shows its issue. It's not a perfect fit.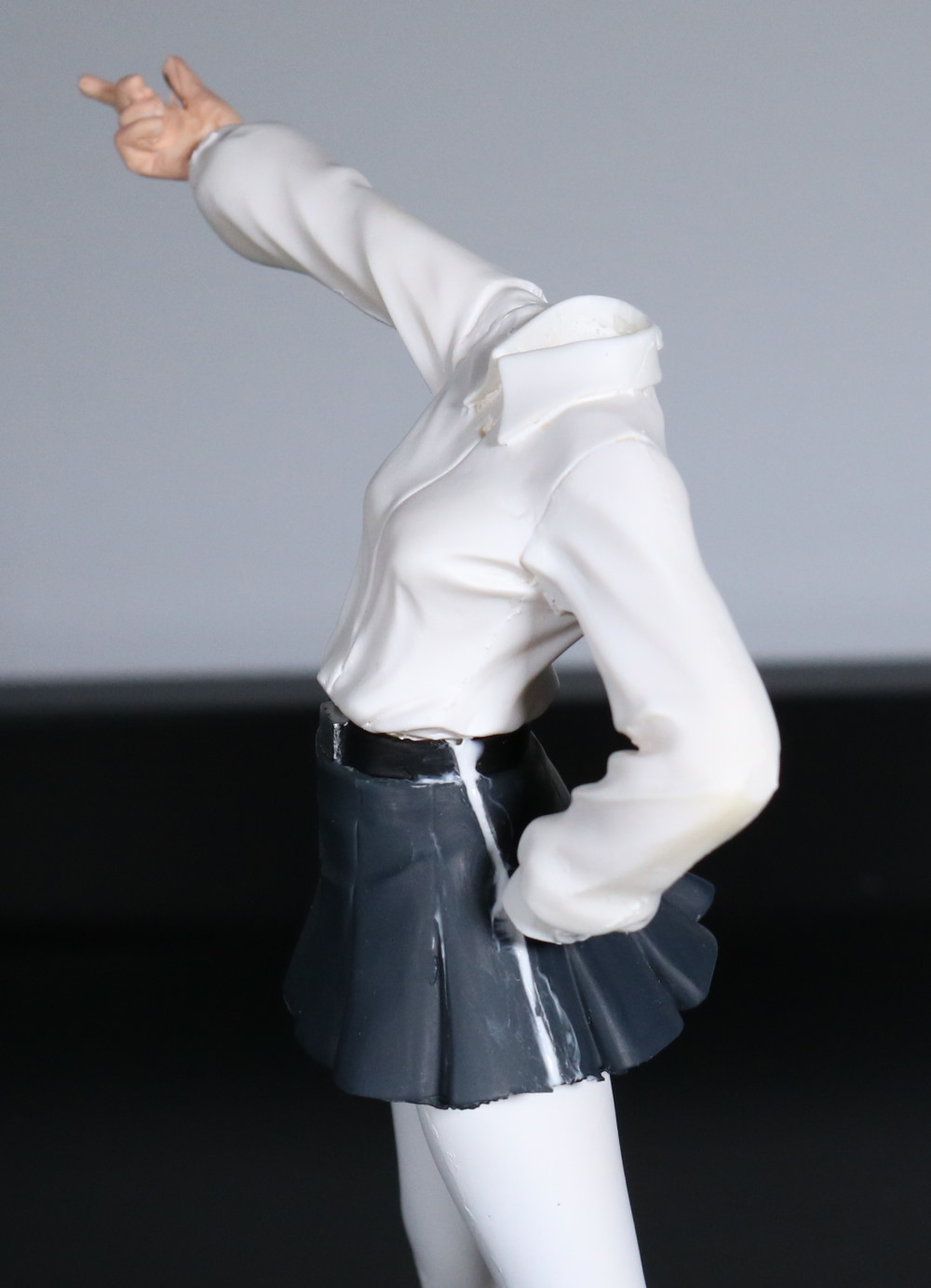 Then again, I've done this enough to have come up with a solution. Paste it away.
Then her cape. Before attaching the cape, the figure had a good balance. Alas, with the cape on, the figure can no longer stand on its own. But there is a way for the figure to be able to stand. More on that later.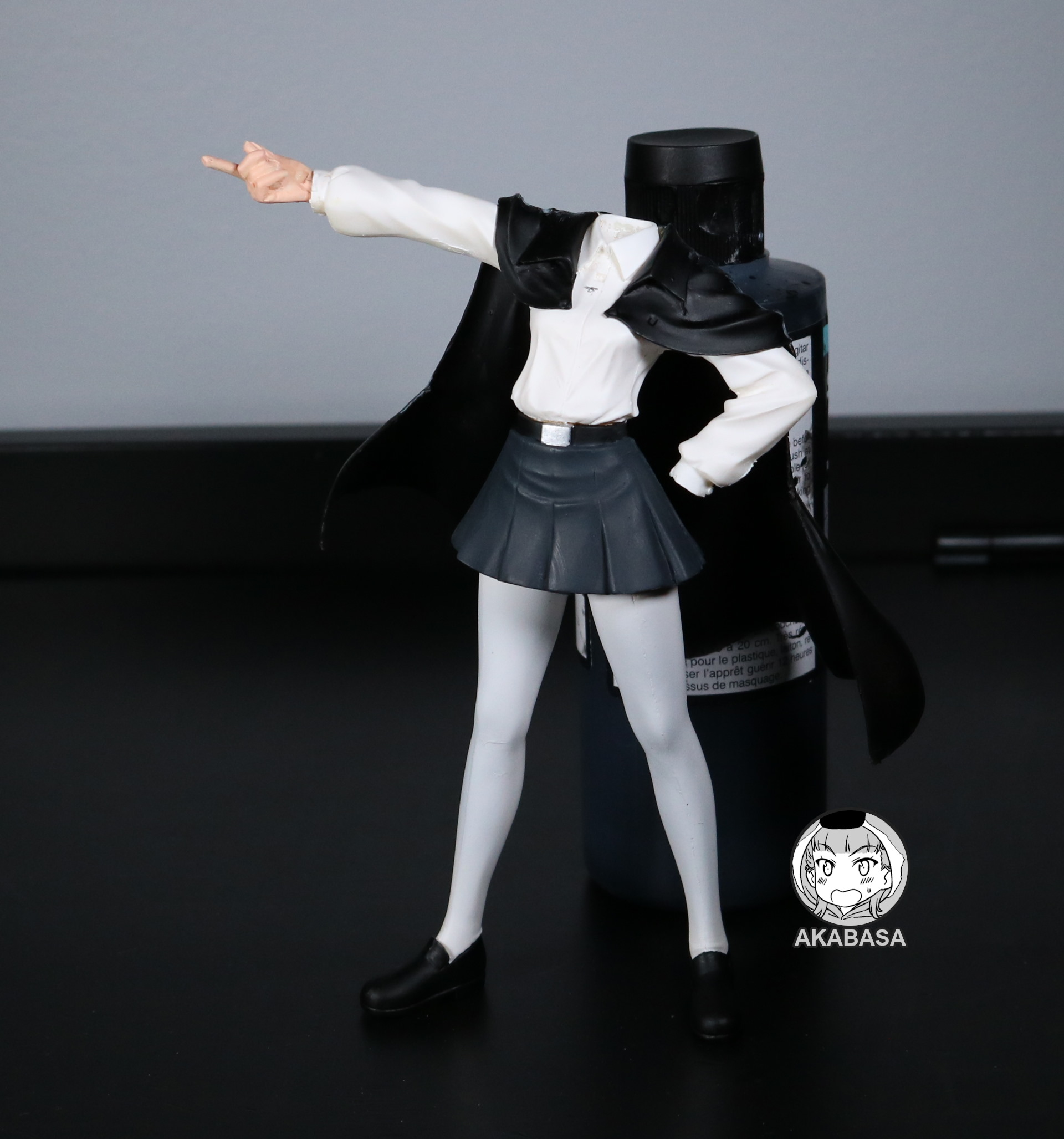 The figure is looking good overall. Initially, I expected it to get messy due to her cloak, but the progress has been positively smooth.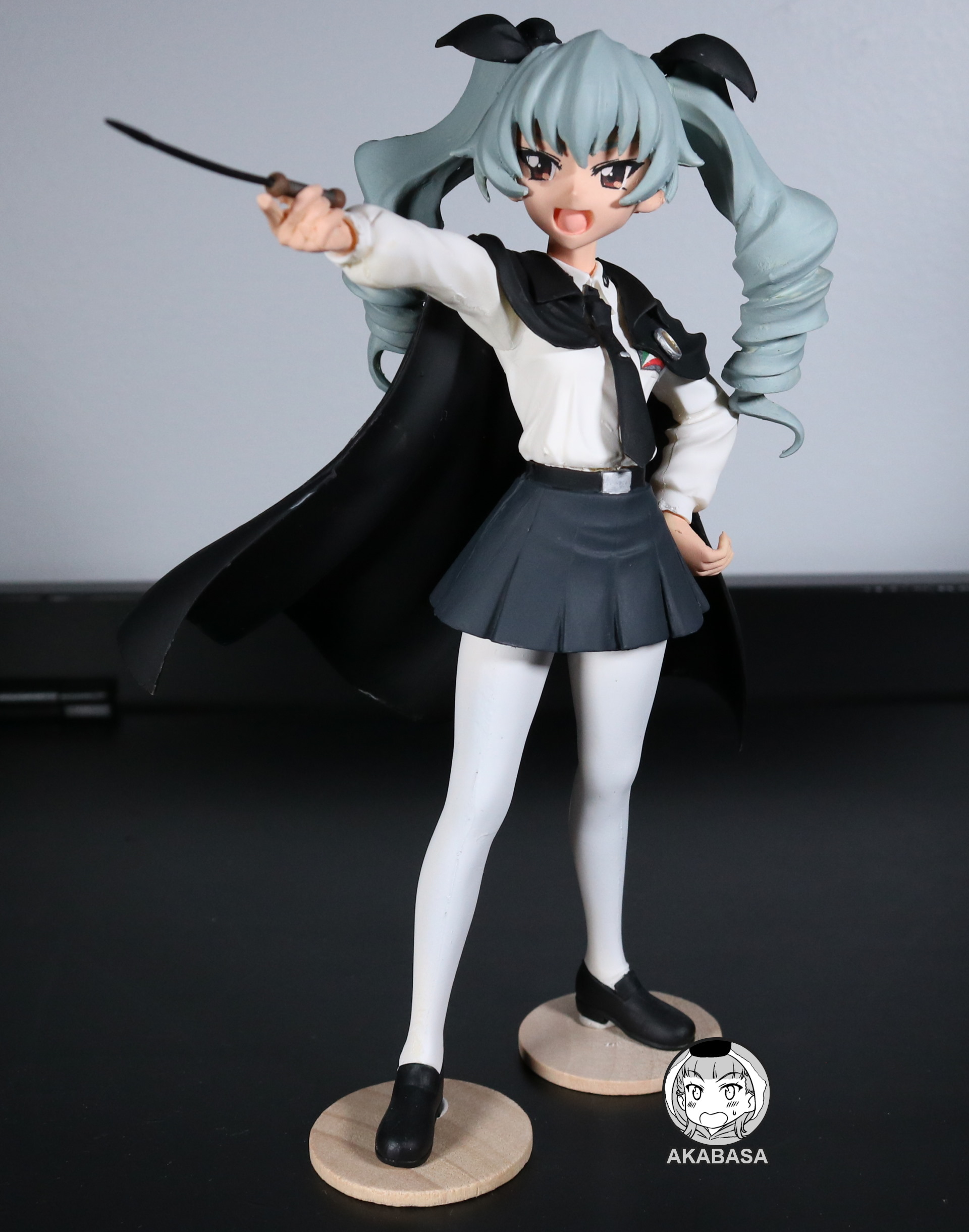 For the figure to be able to stand with the cape on, I simply make the figure lean forward by adding something on her heels. This moves the center of weight forward and makes the figure balance stable.
I also felt that I've seen this figure before. Upon a google search, it turns out that SEGA Anchovy non-scale figure is exactly the same. The figure costs like 1,000 yen which explains why the kit wouldn't sell for 9,000 yen originally.
I still prefer to paint my own instead of purchase a pre-painted one, so that's that.
Interestingly, this is a 1/9 scale figure which is good news since I expected this to be a 1/8 scale because Poppy puppet figures are almost always 1/8 scale.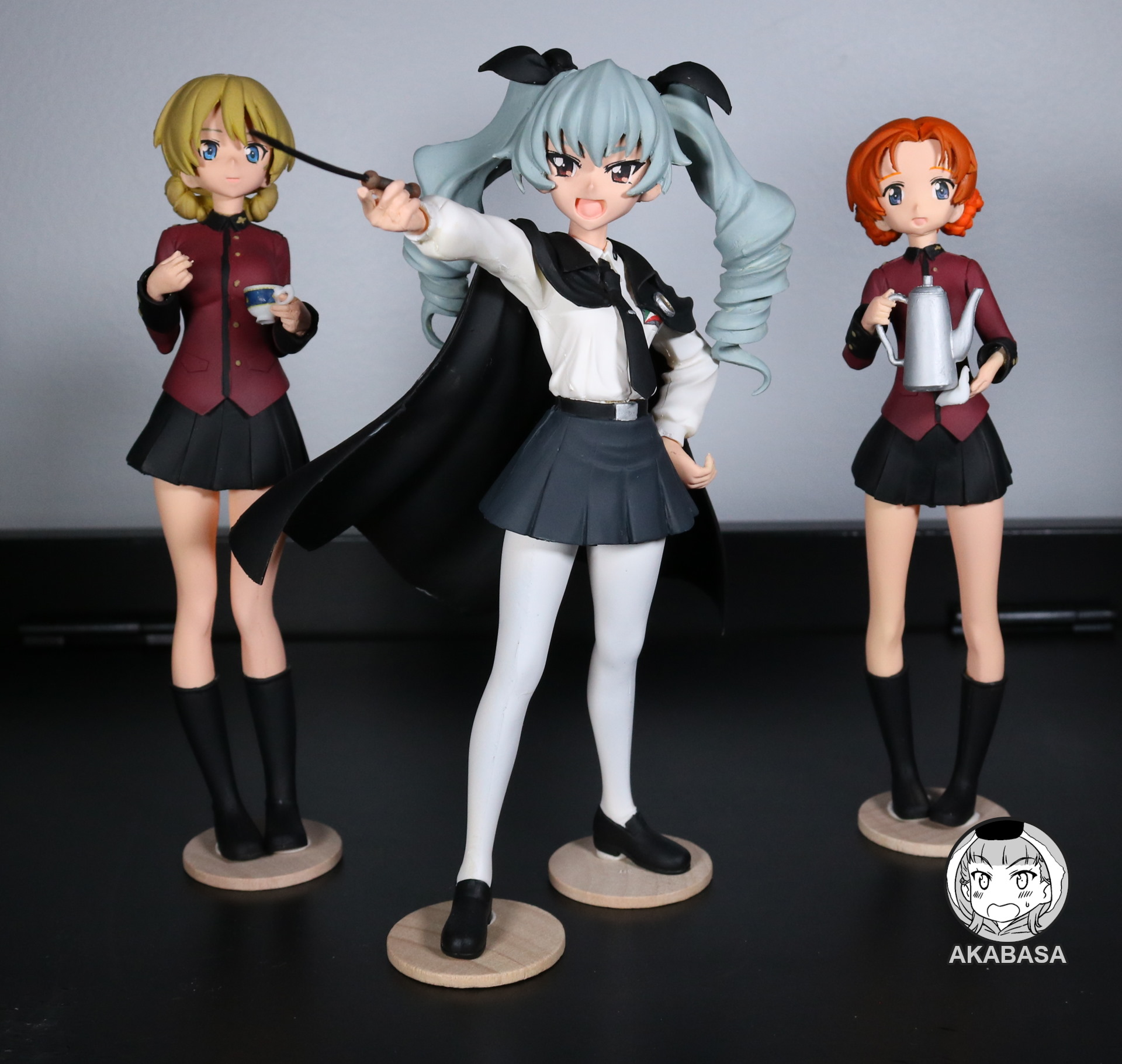 Until next time.