Classy Hobby M5A1 Stuart 1/16 scale kit
Finally, at last, I have a tank for Saunders. This M5A1 Stuart tank will be strictly for Alisa.
M5A1 Stuart is an American light tank and it belongs rightfully to Saunders school.
In Ribbon warrior, Alisa drives M22 Locust, but Stuart tank is close enough. Both are American tanks and light classes. Stuart is an older brother.
The original release date for this kit was back in March of 2020. I was aware of this kit few months before that.
Well, but then COVID-19 hit and the kit release was pushed back. Fast forward 5 months later, I finally have it. I initially missed out the first shipment because my wallet was too tight to shell out almost 300 CAD for this. On the second shipment, I was able to import it from UK.
FYI, the kit itself was 119 Euros. It was the shipping + import tax that ate the rest of 300 CAD. This is why I call CAD Canadian Rubles.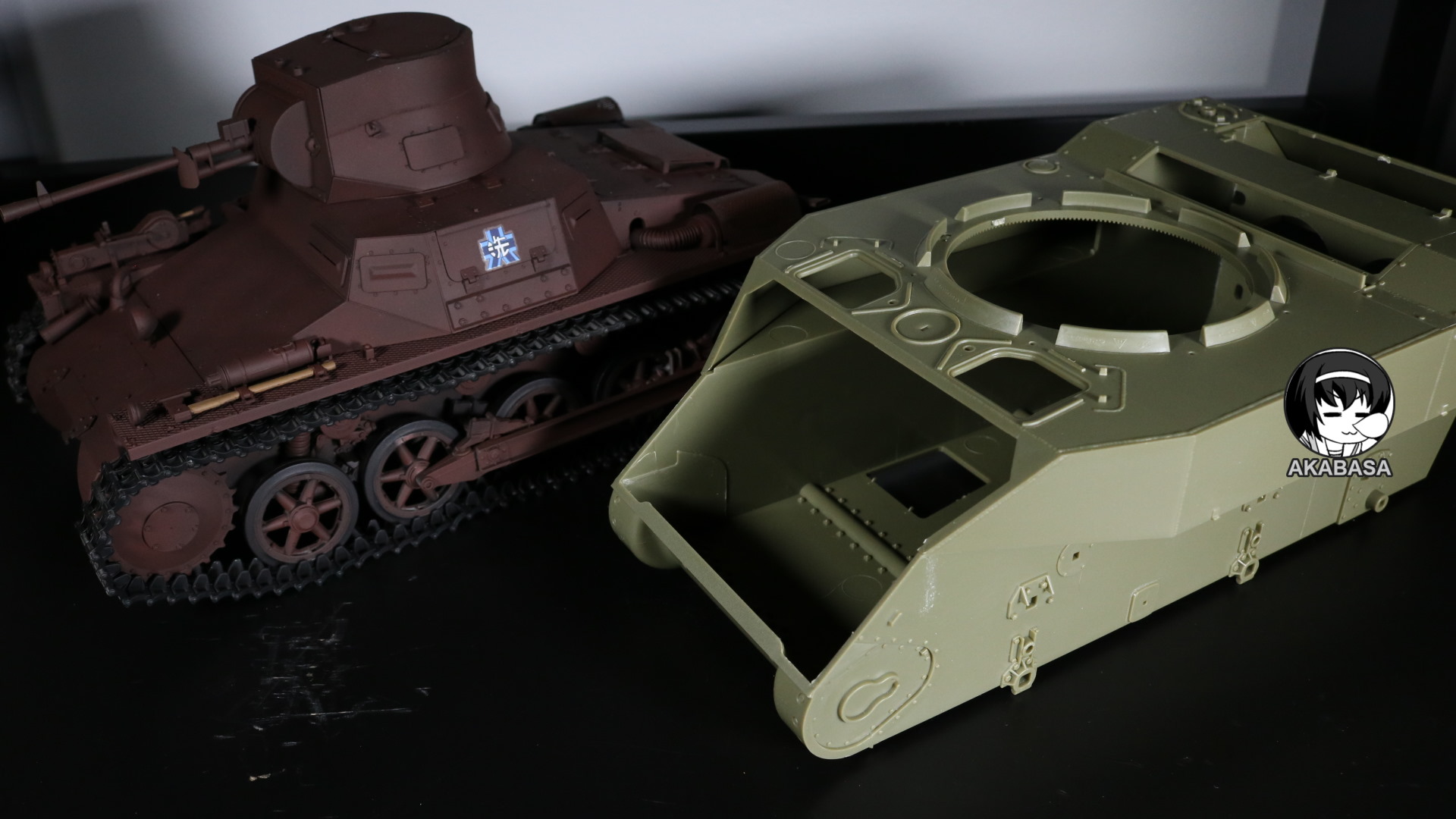 It looks this tank is going to be slightly larger than Panzer I. This is a good thing. The size is just about right.
I am starting to really favor 1/16 light tanks. Their size is just about right. 1/16 medium/heavy tanks are just too large to store/display. 1/35 tanks are just too small. 1/16 scale light tanks hit the jackpot in my opinion.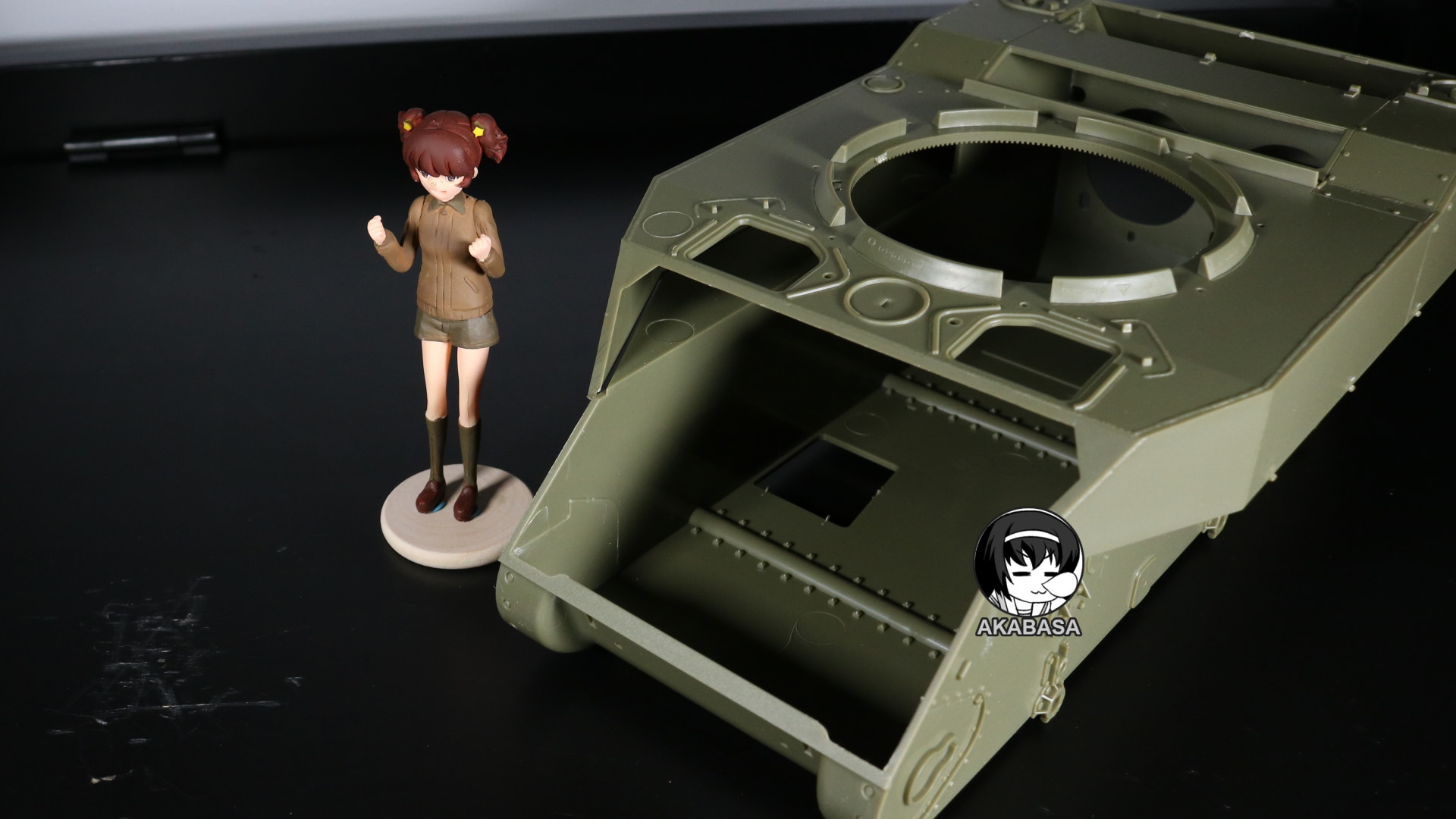 As mentioned above, this tank will be exclusively for Alisa.
And see that bottom hatch? I am supposed to glue it shut. I am not going to do that because, when I saw that hatch, a scene popped up in my mind. Let's just say that Rosehip is involved. 😃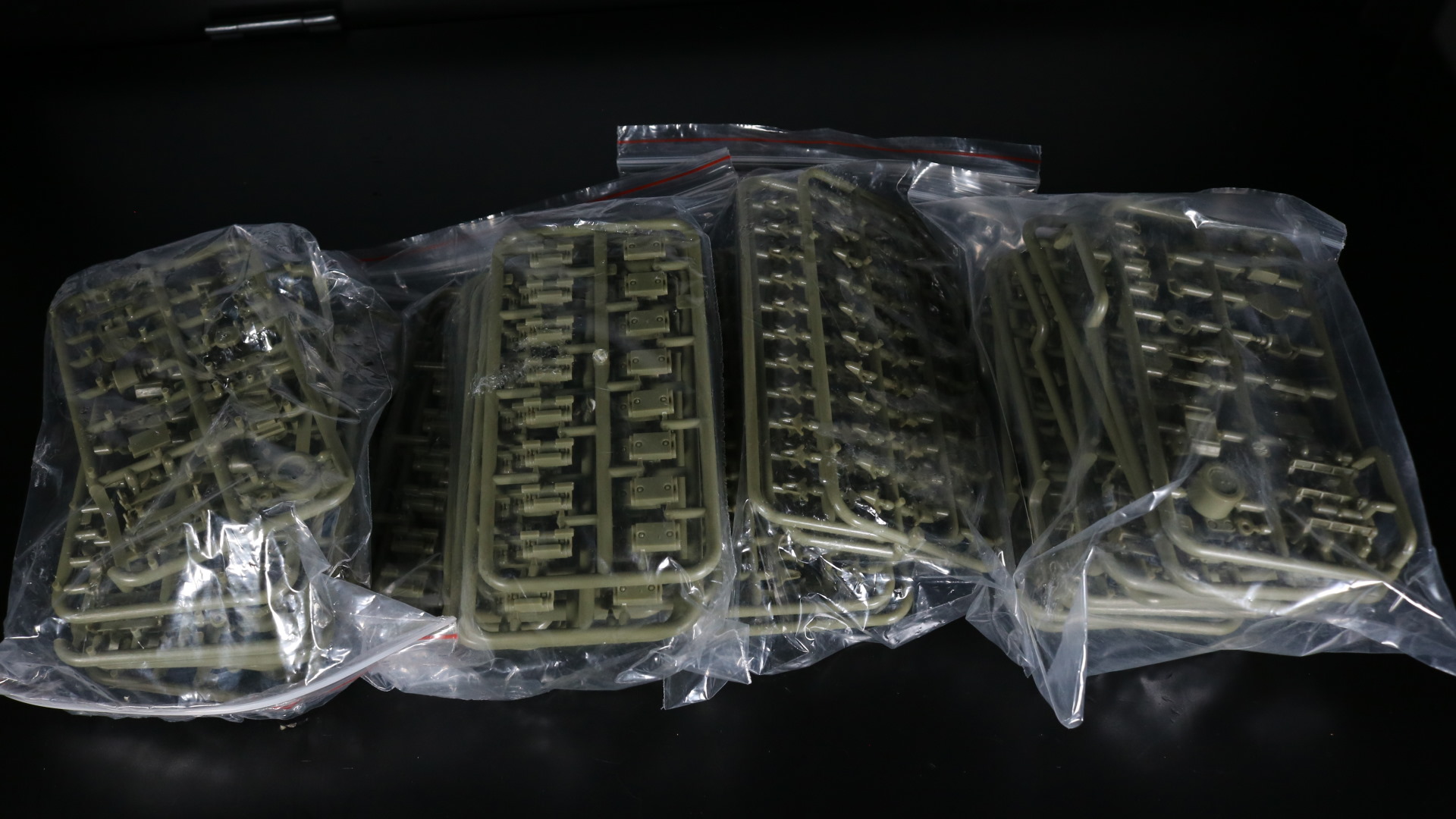 For 1/16 scale, manual tracks are just better. In fact, I'd say it's a must. 1/16 scale Type 94 tank has rubber tracks and honestly they suck.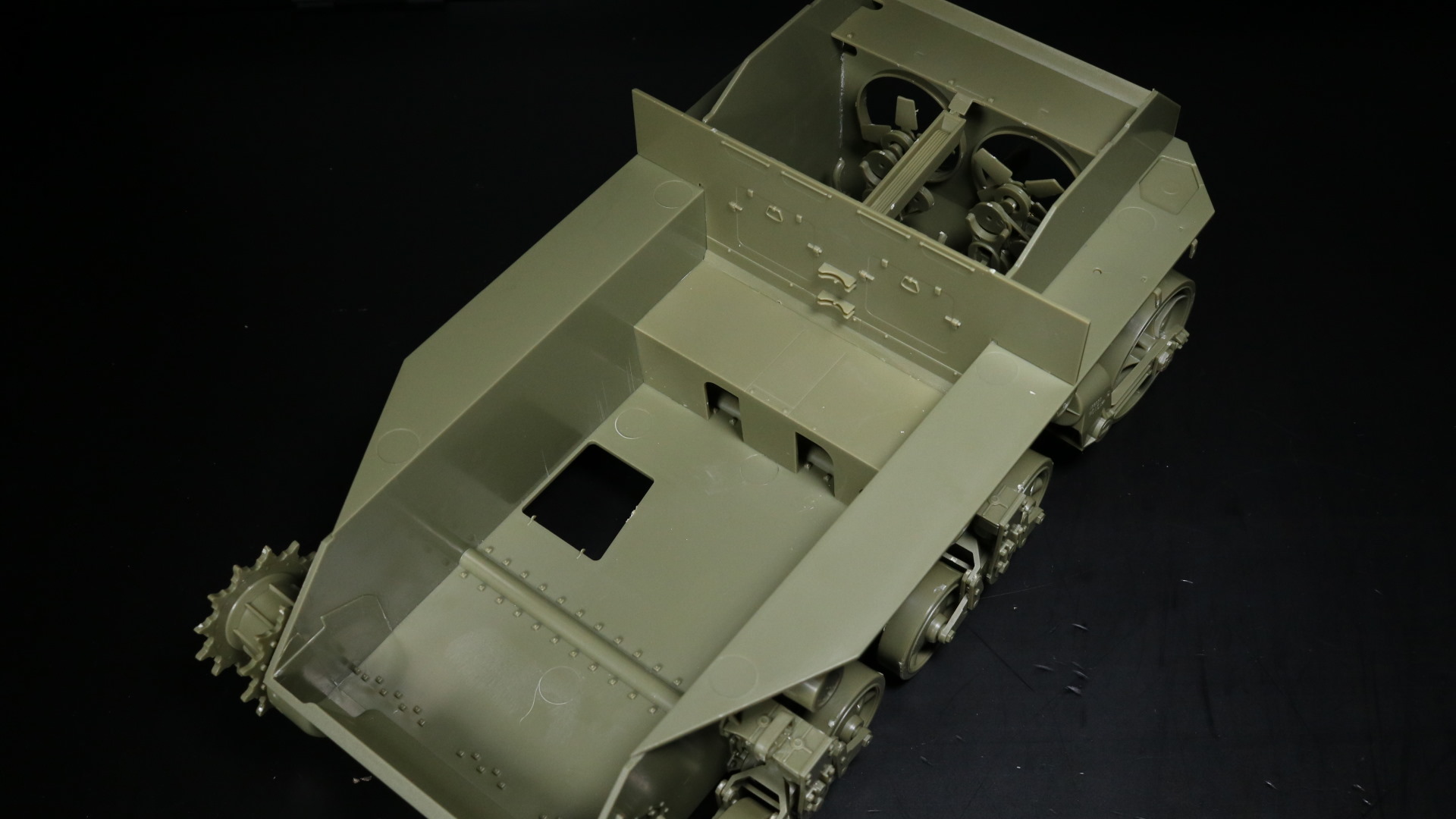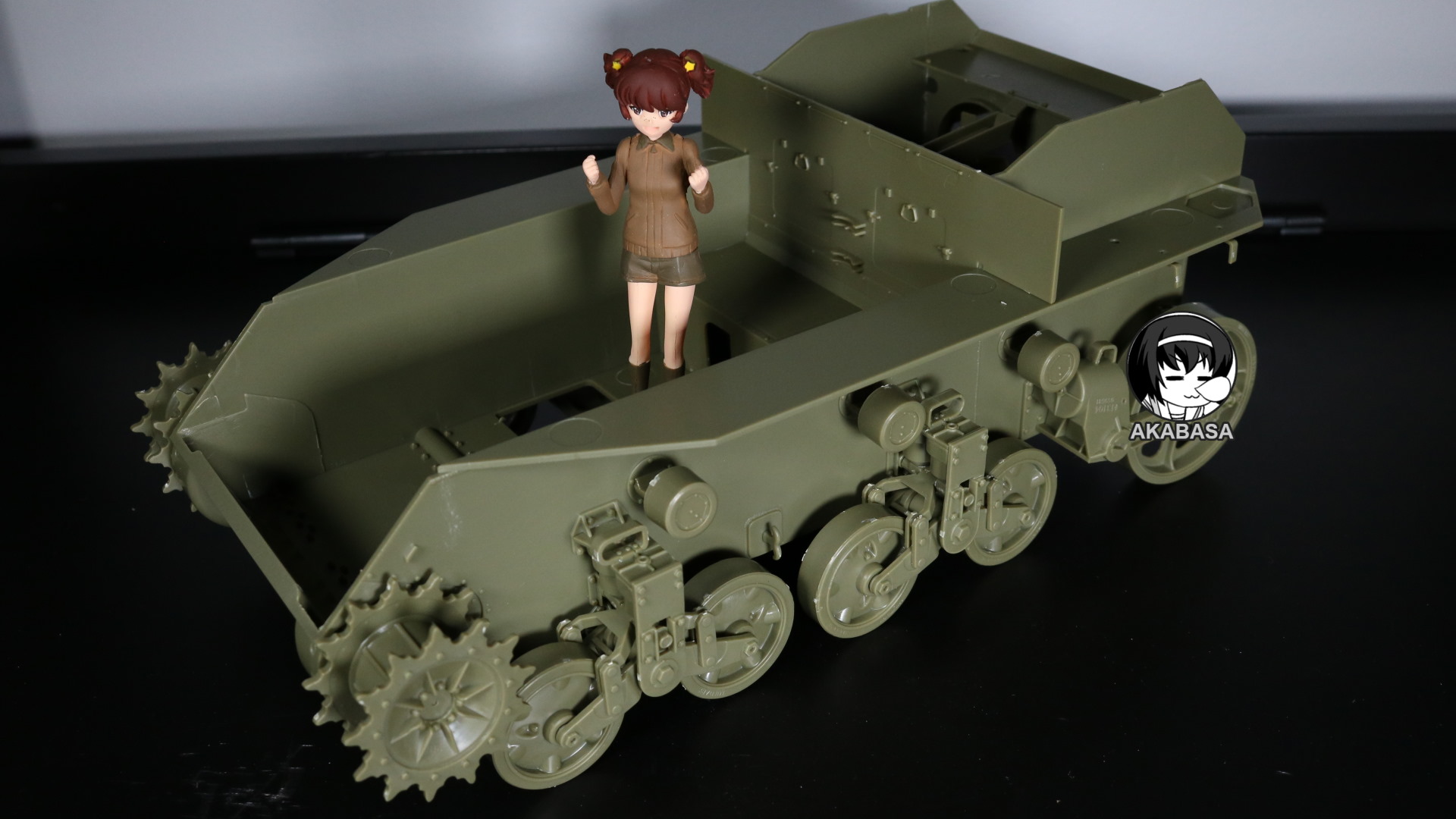 This is not a full kit, meaning there is no interior to build and paint. I don't really care about interior to be honest, especially after my experience with Panzer IV F2 full kit.
It does feature a full interior for its turret though.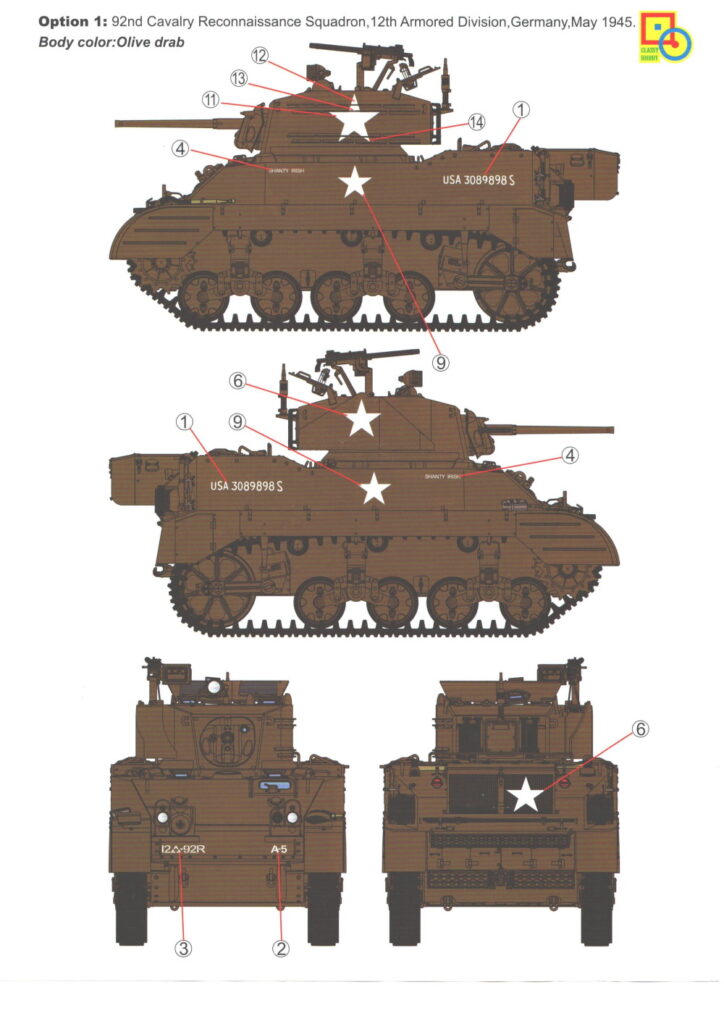 This kit offers two options for the tank's general appearance. Basically, one option is with track skirts. And one without. While the skirts would look better, I am choosing the skirt-less version for one simple reason: maintenance.
If this is strictly a display kit, I may as well choose the skirt version since I won't be ever touching the tank once it's on a display. But you may have seen my photograph projects. I play with these tanks, and tracks are a prime suspect of breaking down or needing minor repairs over time.
And, if I ever need to take the tracks off, oof, the skirt version will give me a nightmare. Therefore, the skirt-less version is simply better for me.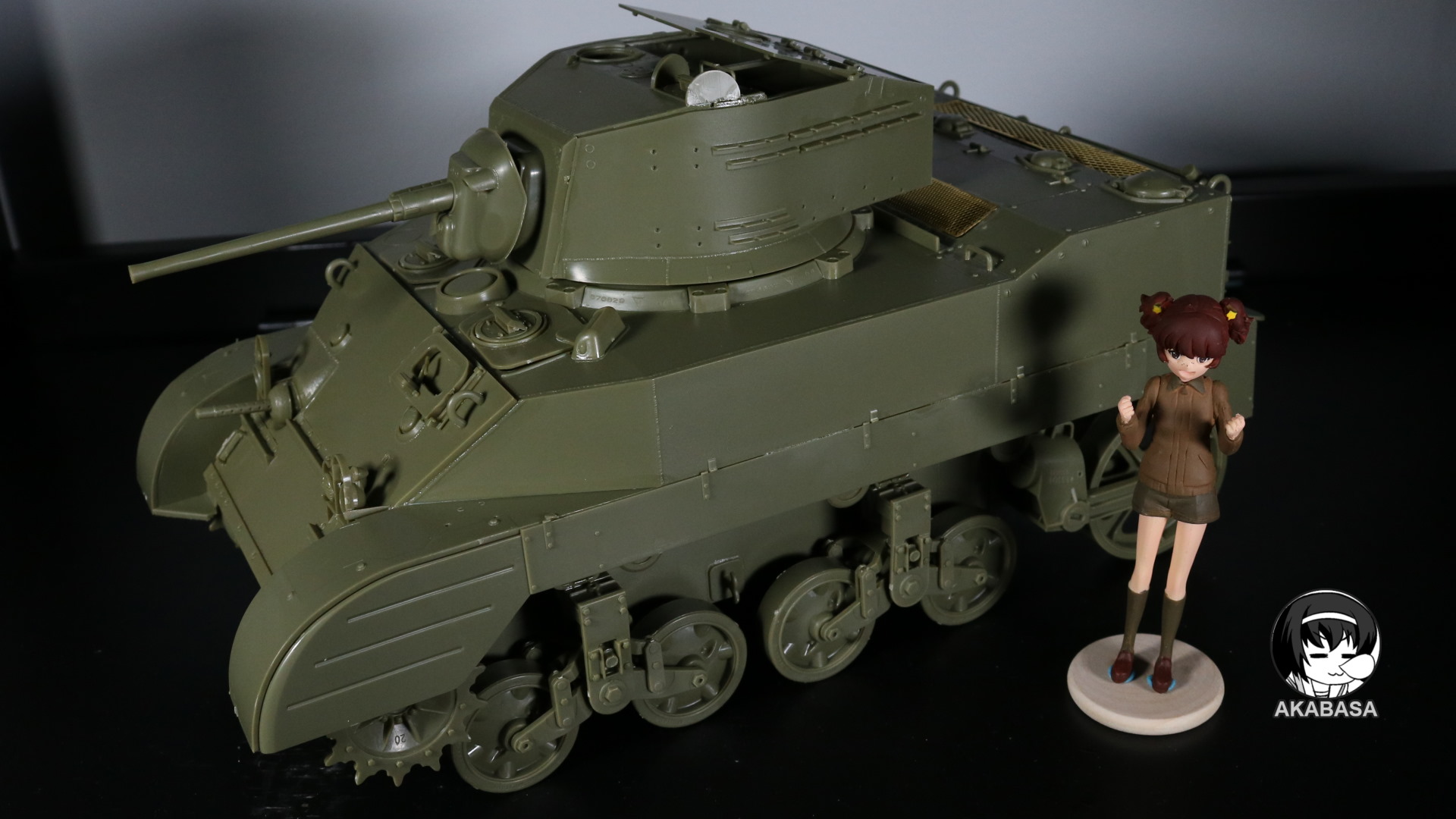 However, despite what I've written up there, I eventually have chosen the skirt version. It is because I feel the tank looks much better with the skirts. Without it, it looks really bare. Another factor is that all of my 1/16 scale tanks do not have track skirts.
Now, there is another reason. It is that the track cannot be taken off once installed. It is not designed to be taken off unless I destroy it, making track maintenance virtually impossible other than just repairing what is seen.
So, in the end, the skirt version is the one I am going to stick with.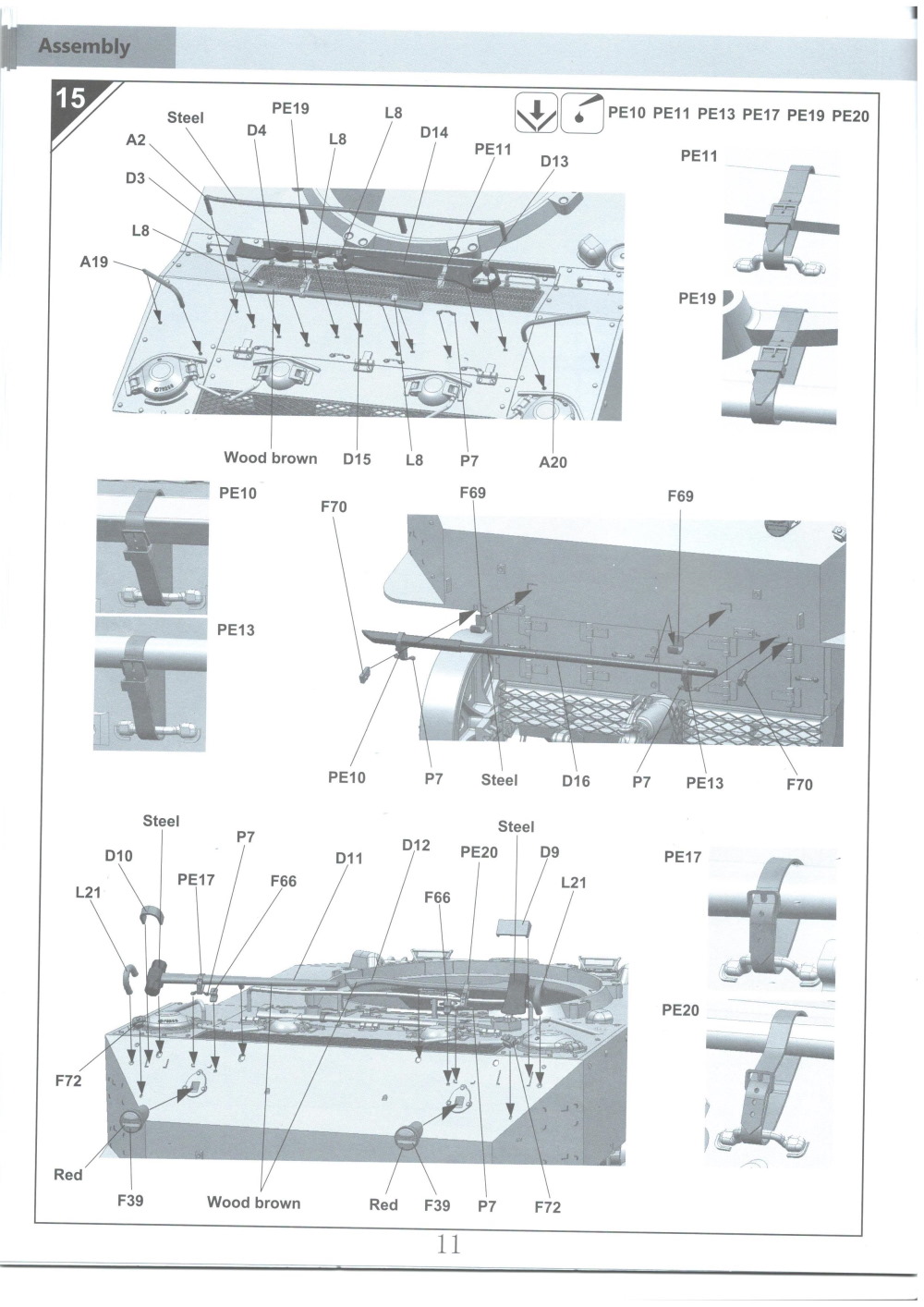 Another thing I must note is that the tank has a lot of small stuff to attach. It's way more than what I usually have to deal with. However, I am going to be skipping a lot of them simply because this tank will be played with, and these small props will be broken off eventually.
I also looked at tank photos from Google. It doesn't have this much props. I guess the kit is really going full.
I will attach props that has reserved spots on the hull but there are a fair amount of props that I am told to attach after drilling holes on the hull – These are what I am going to be skipping.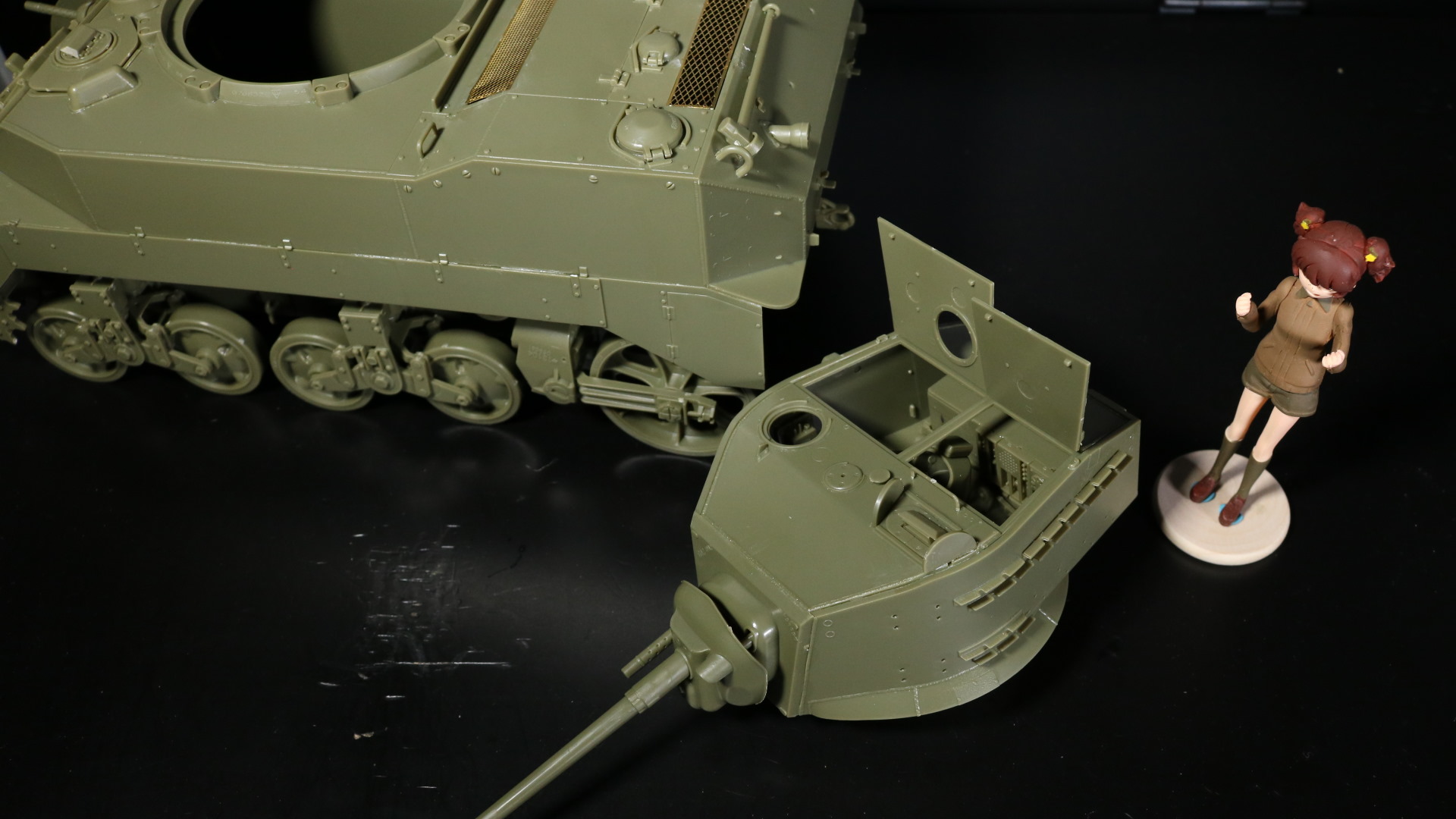 I am also supposed to glue the turret hatches shut. Of course, I won't do that. Now, this wasn't easy because I had less surface area to work with but the idea is the same as what I've done in Panzer IV hatch trick.
In the end, I made it work just barely.
There is another thing. You may recall that I said the turret has a full interior. For the most people, this may be important. However, for me, Alisa must be able to stand inside of the turret, and the turret interior gets in the way.
Meaning I am going to take most of turret interior off and add an artificial stand inside of the turret to make Alisa be able to stand in the turret.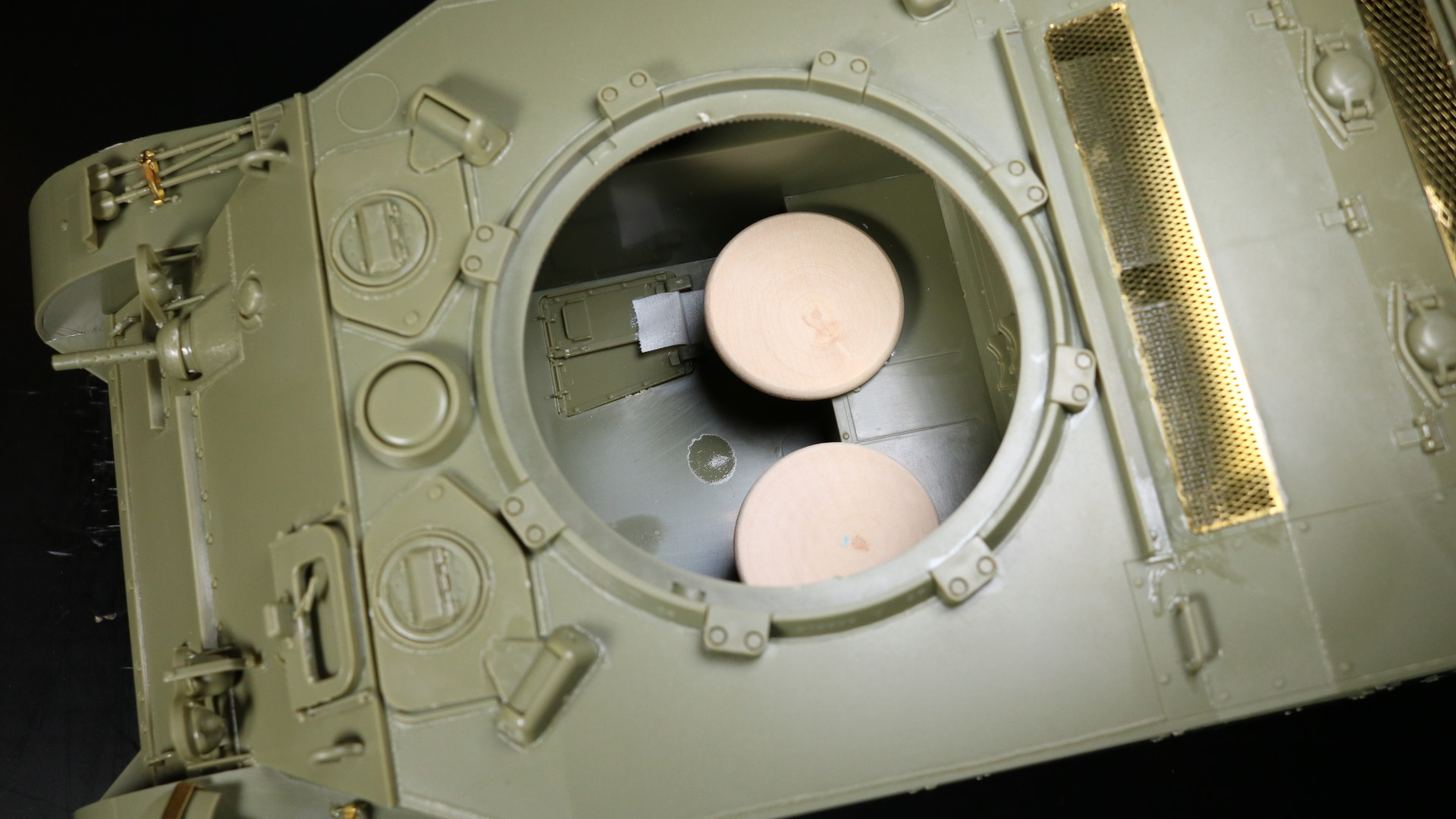 I am using wood craft thingy to build a secure platform for her to stand on. You can find these cheap on Amazon. A pack of 100 should cost you around 10 ~ 15.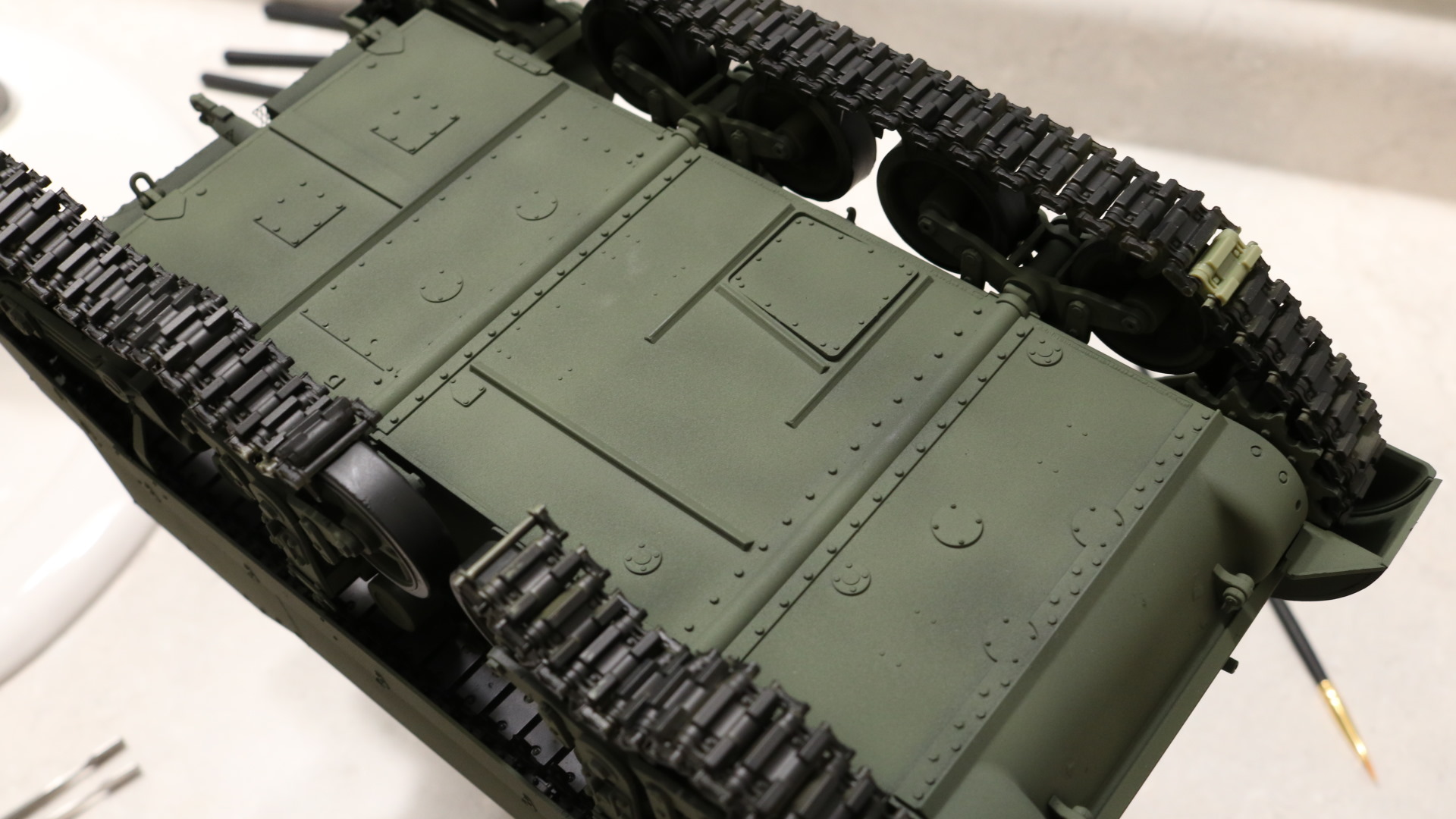 The track assembly for this tank is the worst I've seen.
First of all, the tracks cannot be dismantled once fully assembled. Secondly, each track requires 6 pieces to put together AND there are 130 tracks (65 each).
For tracks, I really prefer simple design with less pieces to glue. That's because of maintenance. Even for strictly display models, tracks are usually the first components to repair.
The complex track design coupled with side skirts make any form of maintenance a chore.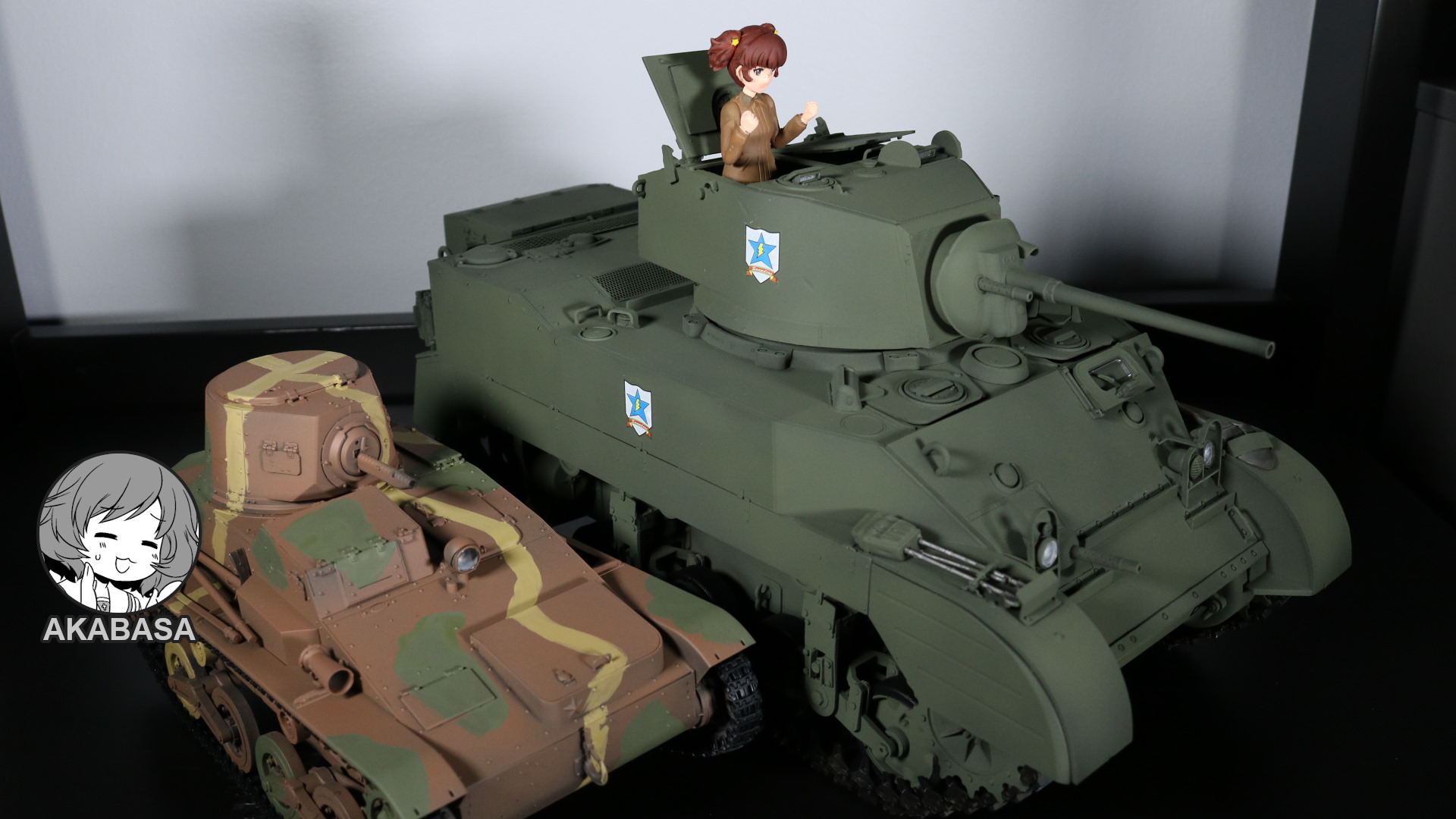 Stuart tank is quite big. I felt it was quite tall when I was building it but I didn't think the overall size would be this big.
When placed next to a 1/16 scale type 94 Japanese tank, you can see how big it is. Not sure I can call Stuart tank a light tank.
Even when placed right next to T-34, it's not that small. Aside from the painfully obvious gap in the gun caliber, the size itself is not falling too far behind.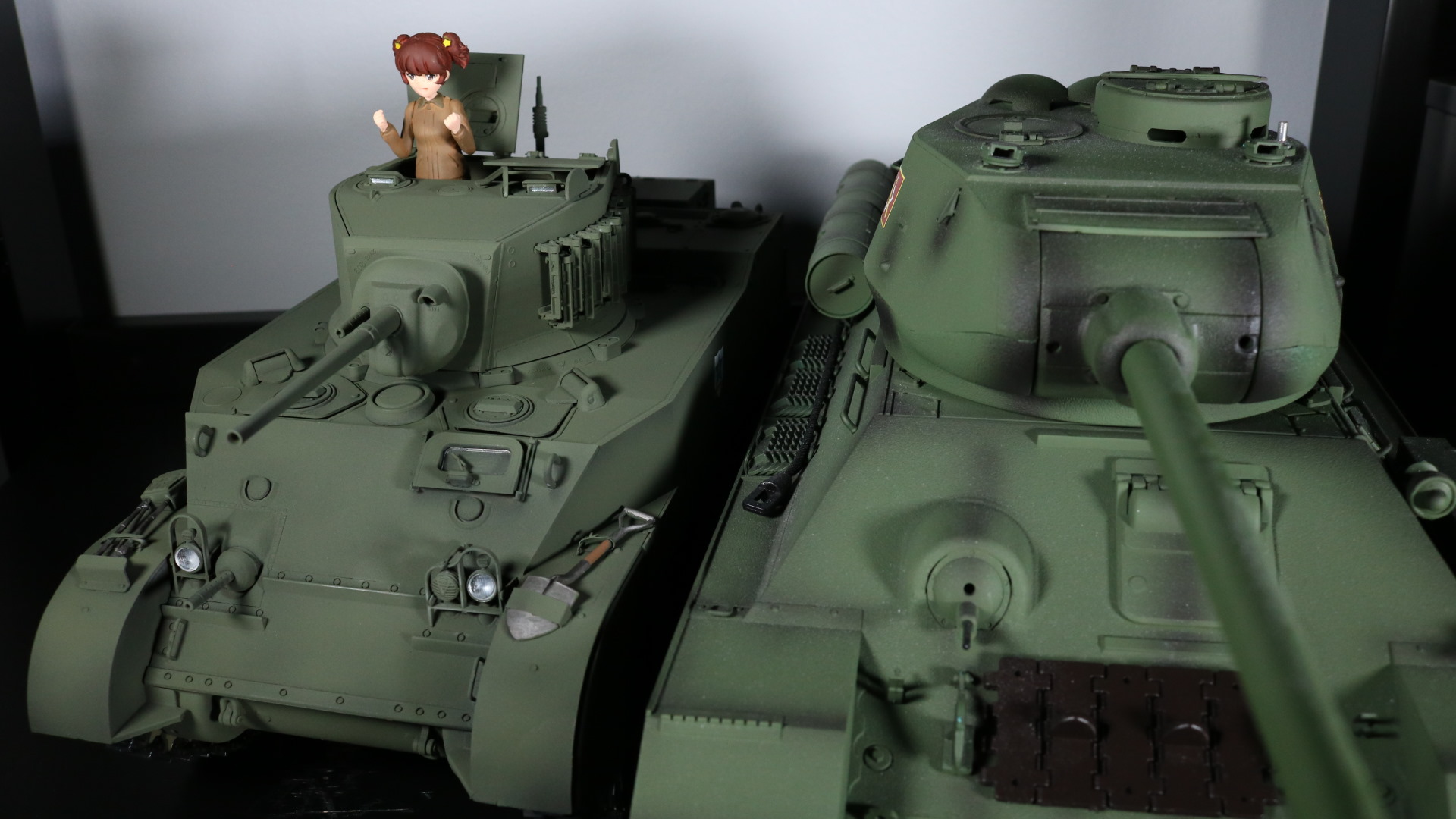 When placed next to Panzer I, the Stuart tank is still large. Panzer I Breda is probably one of the best light tanks in its class. This convinces me that Stuart tank shouldn't be classified as a light tank. It's more like a light medium tank or a heavy light tank.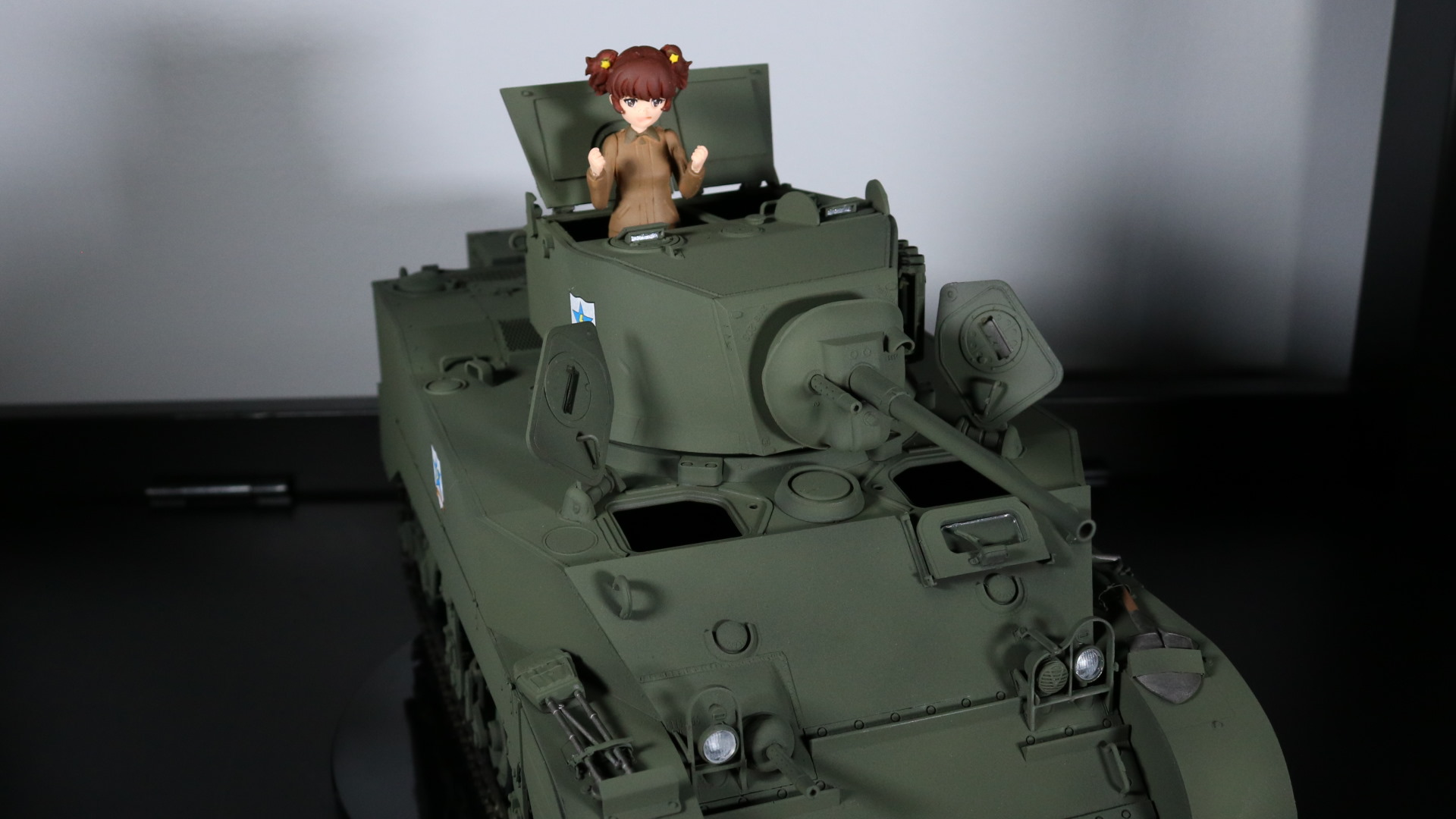 In the end, Classy hobby Stuart tank 1/16 scale model kit is decent enough. Well, when it comes to 1/16 scale, your choices are quite limited that you can' be a chooser. Whatever comes along, you just have to take them.
This Stuart tank, though, is actually what I've been waiting for, so I am happy that I finally have a tank for Saunders school.
Cya