[Bronze Circus] Clara 1/9 scale garage kit
This is a 1/9 scale Clara garage kit. I've sourced this from Yahoo Japan auction for 9,000 yen.
Now, I was gambling on this kit because I could not see any eye decals in photos on the auction page. All parts seemed to be there but no eye decal. The auction clearly stated that it was B condition item which means it wasn't brand new, and some parts can be missing.
I gambled and hoped that there would be eye decals.
But nope. At least though, all parts appear to be present.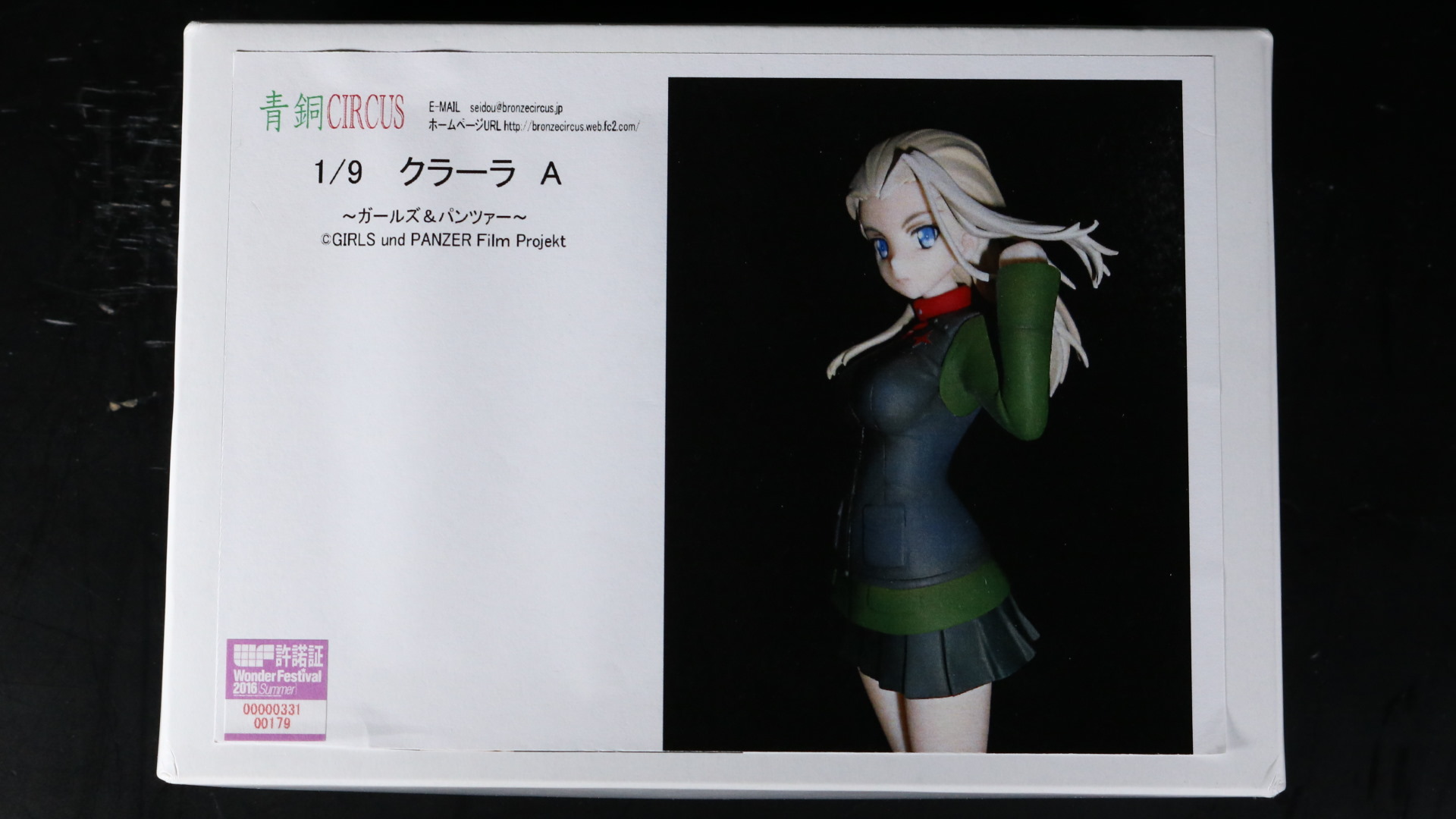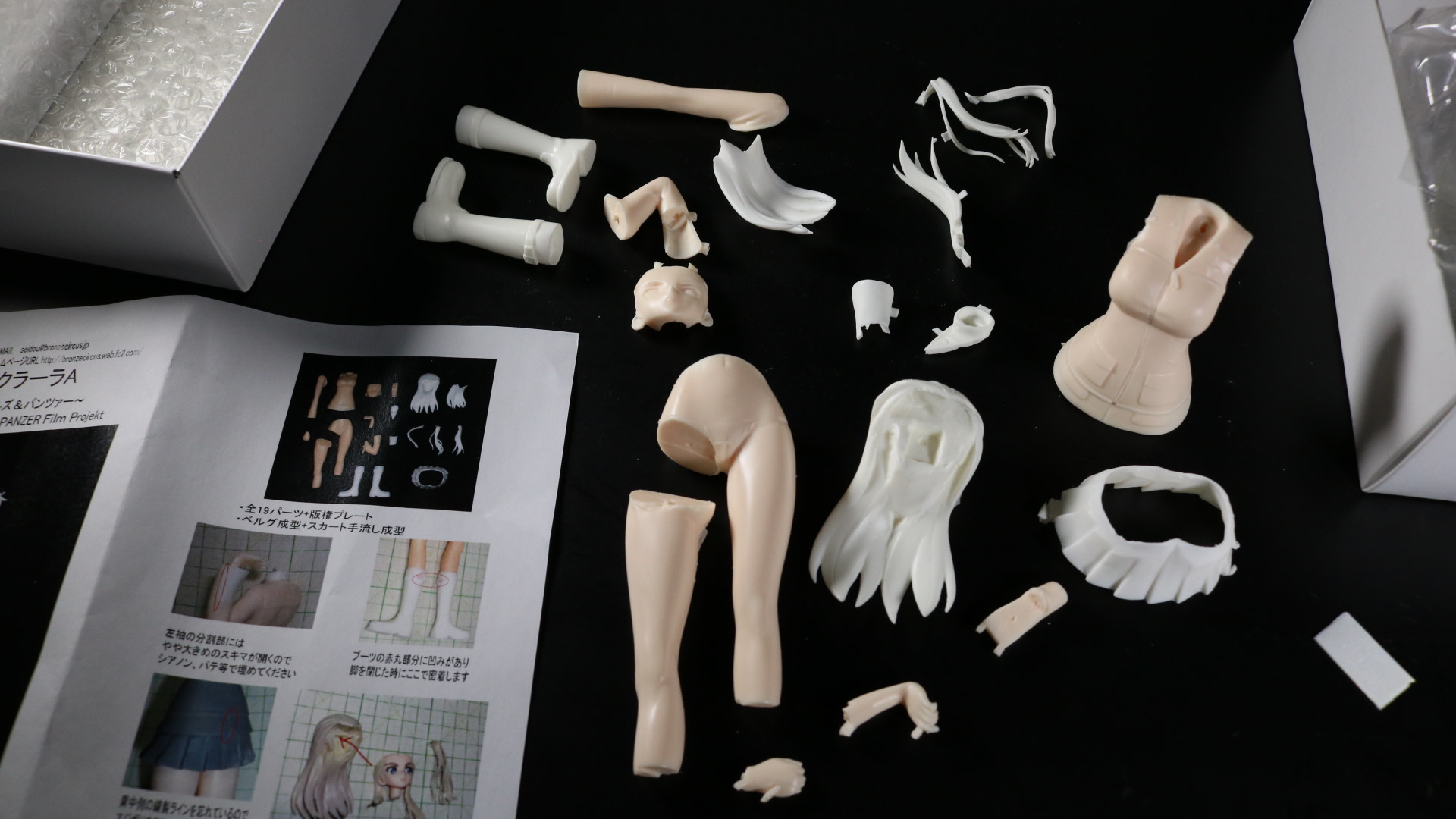 I have a backup plan in case there would be no eye decal. Having worked previously on Ogin 1/9 scale from Bronze Circus, I had plenty of left over eye decals. Ogin's eye decals would work on Clara's figure. I would need to paint black iris to light blue but that shouldn't be too hard.
If I didn't have this backup plan, I wouldn't have put in a bid because I am not confident at all that I would be able to draw anime eyes.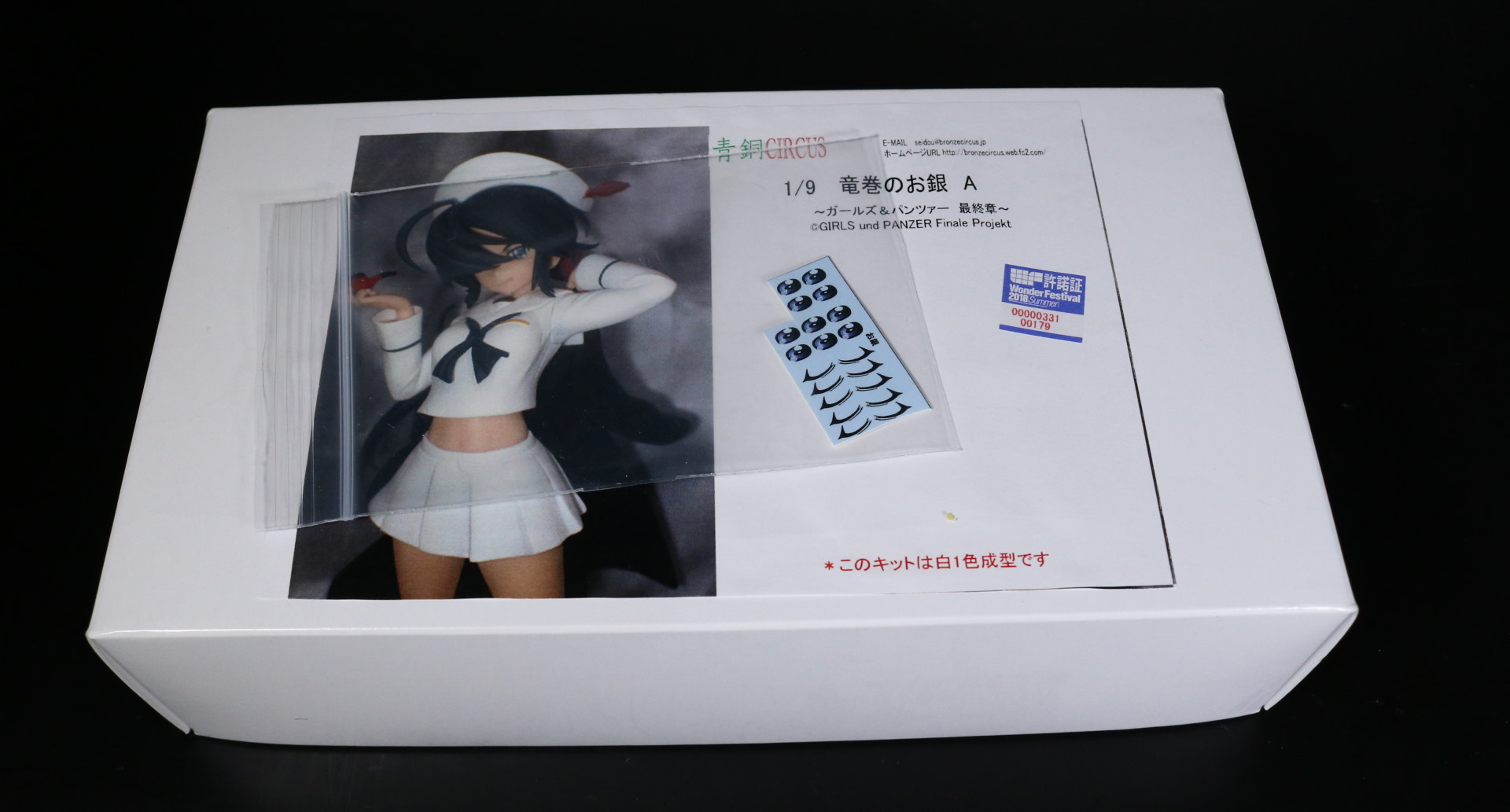 Eyebrows are still missing but that is less of an issue.
I am also quite surprised that the quality of resin parts are far interior compared to Ogin. At first, I thought it was a bootleg item. But the included manual indicates that it's not. The manual shows the same parts I have.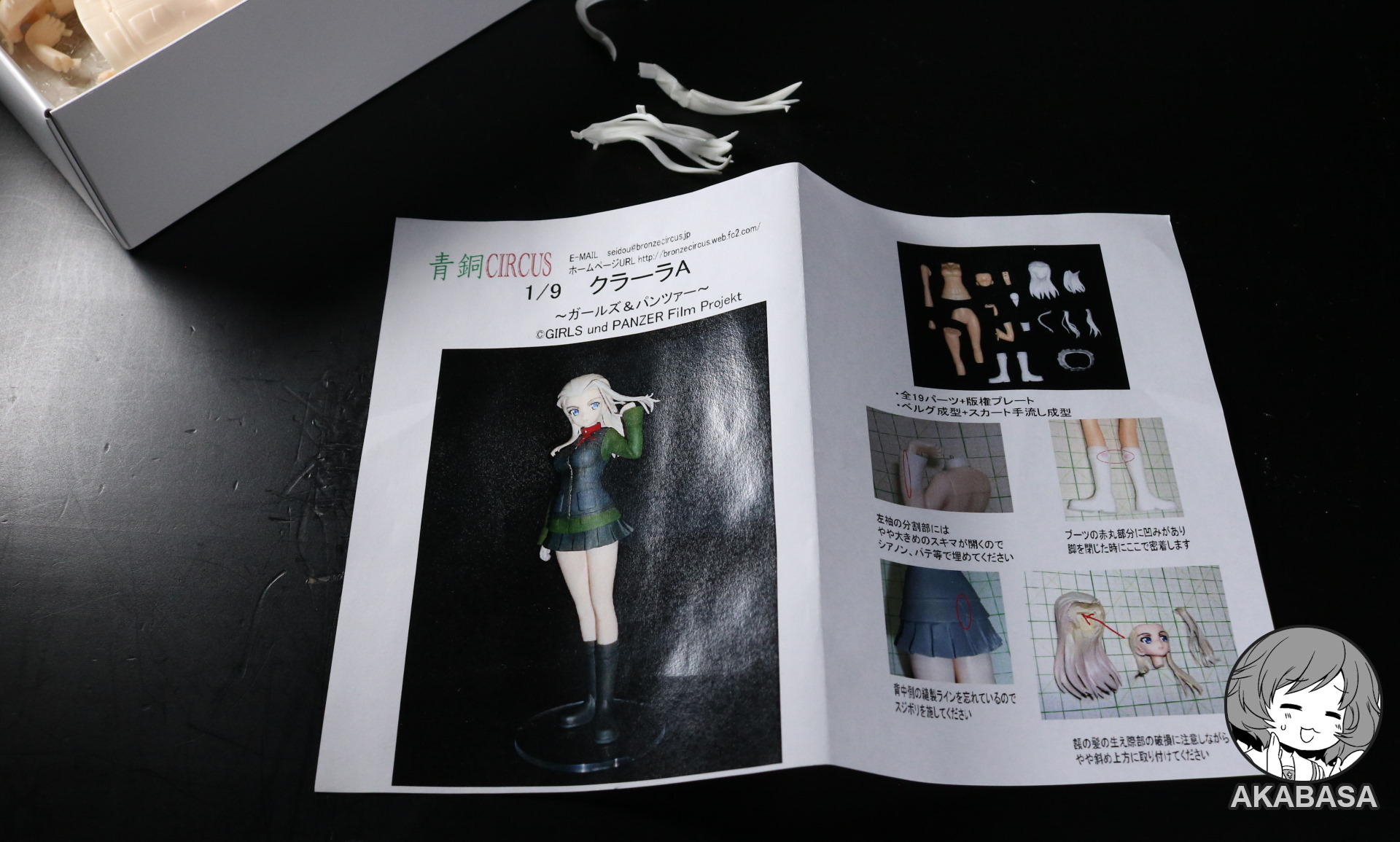 The manual could be fake as well but it's not because it is identical to the one shown on Bronze Circus' website. Additionally, manual paper quality is too good to be fake.
So, in the end, I am inclined to believe that this is a genuine kit. If so, this kit is overpriced. It is also possible that even a brand new kit may not have eye decals since there is no indication at all that eye decals are included. Even their websites does not make it clear.
In Ogin kit, it was clear that there were eye decals included.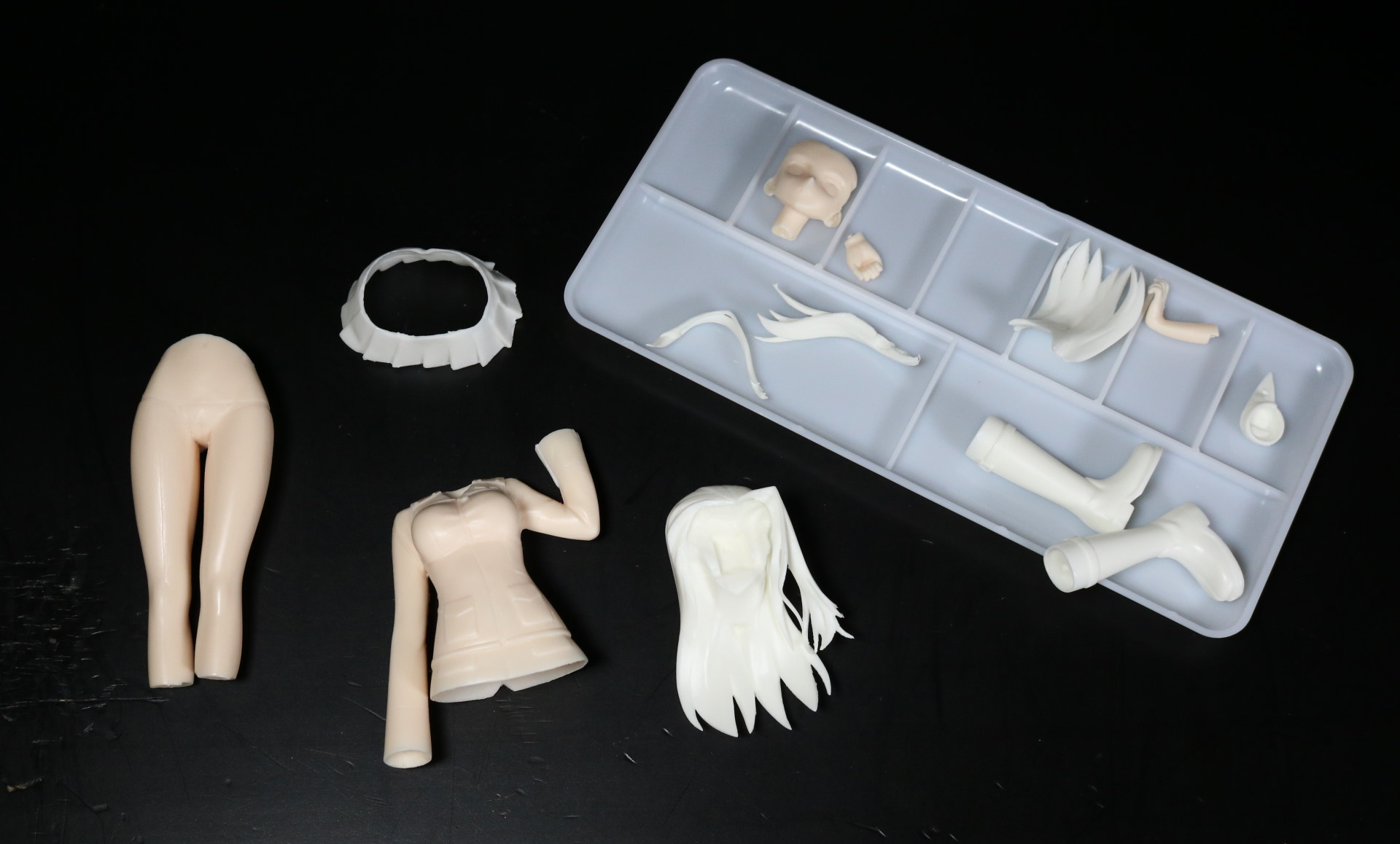 Well, enough complaining. Let's get on with this.
The first order of the business is gluing parts and sanding. This kit requires a lot of sanding. And the hair parts require some planning. Waving hair is always a problem with garage kits.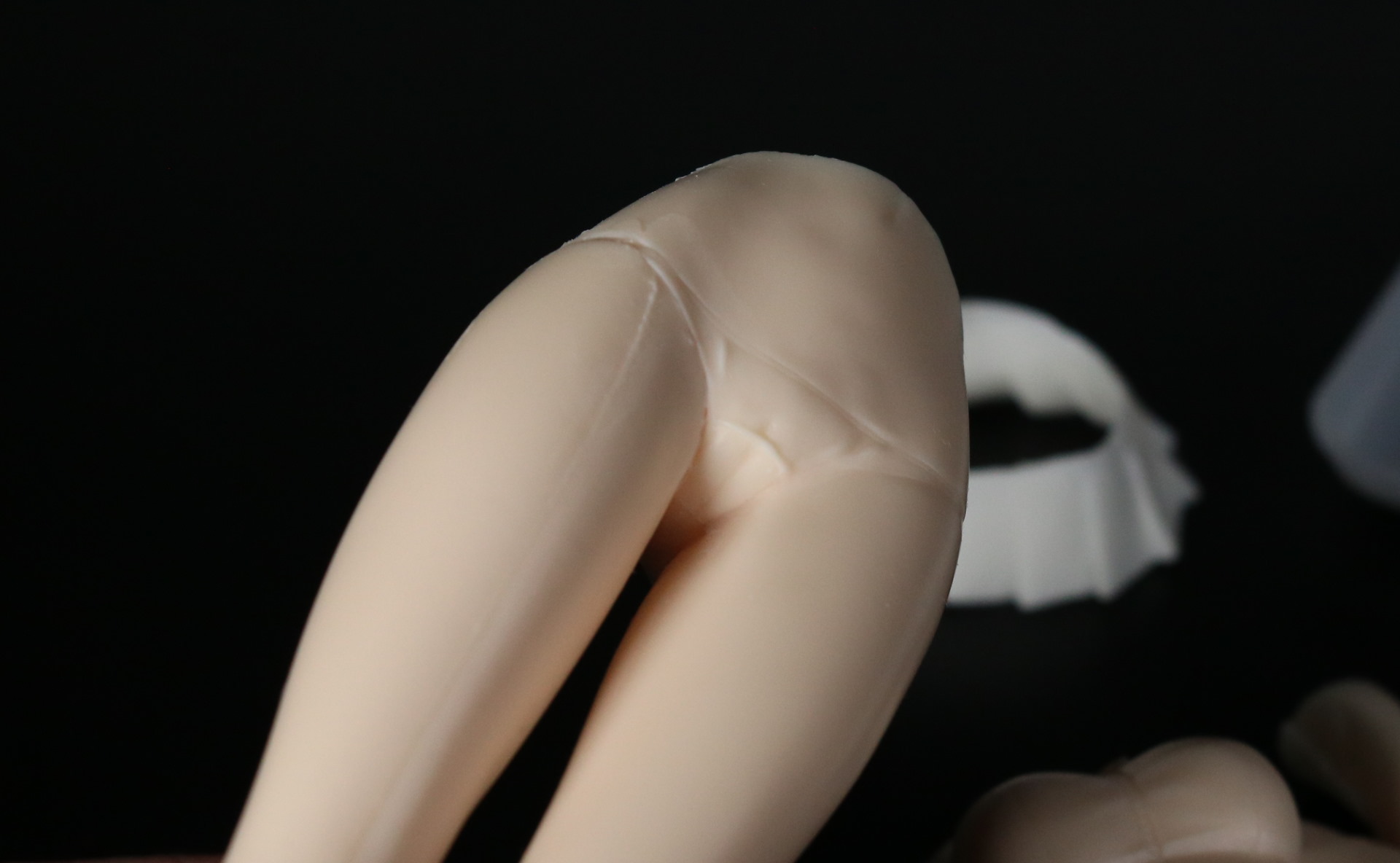 While gluing a leg onto her torso, I notice that she has actually got a camel toe. Now, this is not the first time I've seen it from female garage kits, but this one is really visible. The dip is a lot deeper.
And her underwear is really well done. It's probably the best part in this figure.
It's a shame that the legs and torso are not separate parts. If they were, I would gone for two tone airbrushing to bring its details out on her underwear.
I will just have to be content with brushing the panties white.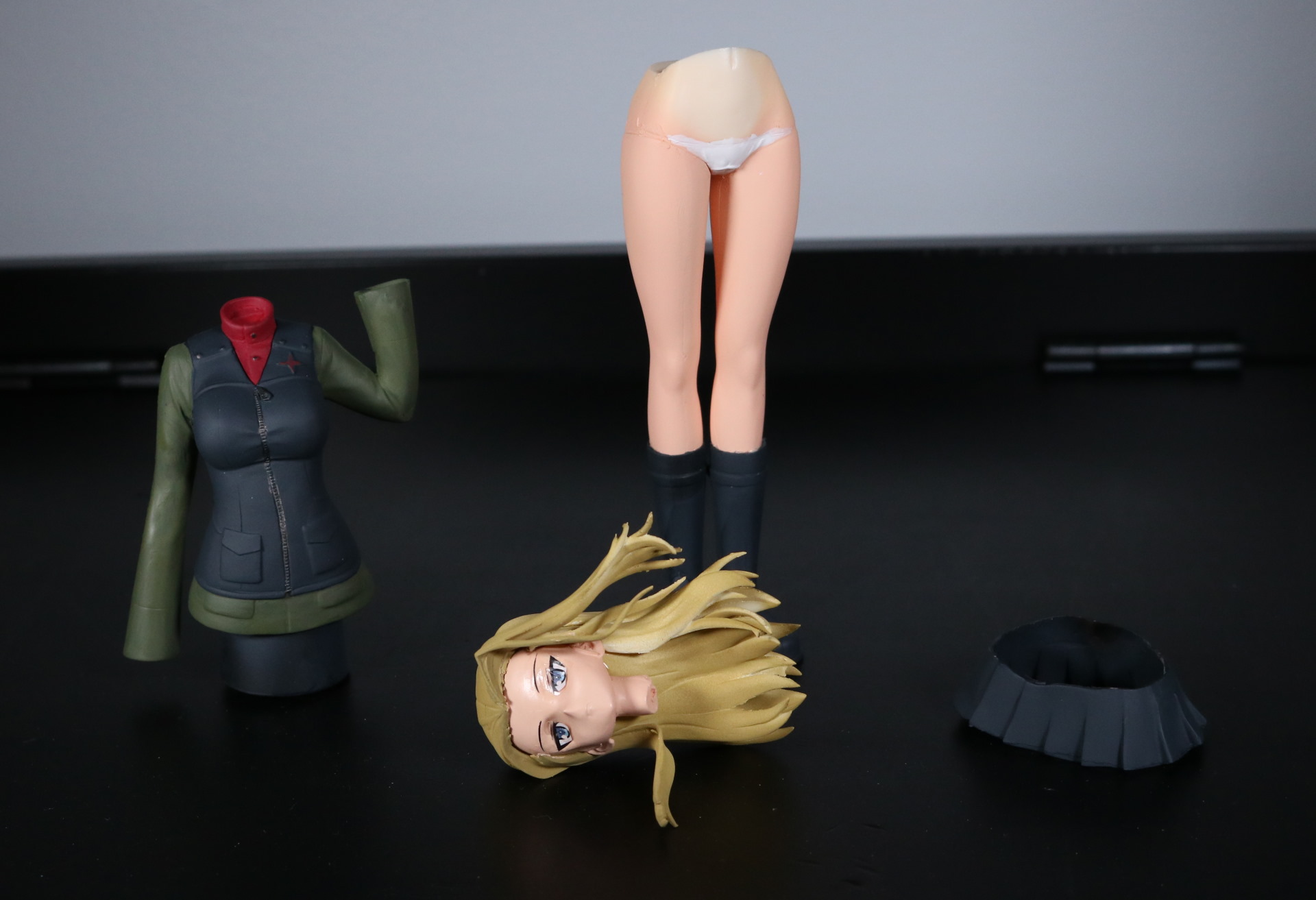 Well, as always, some things didn't go as planned and some things turned out to be better than I thought.
I will start with the head.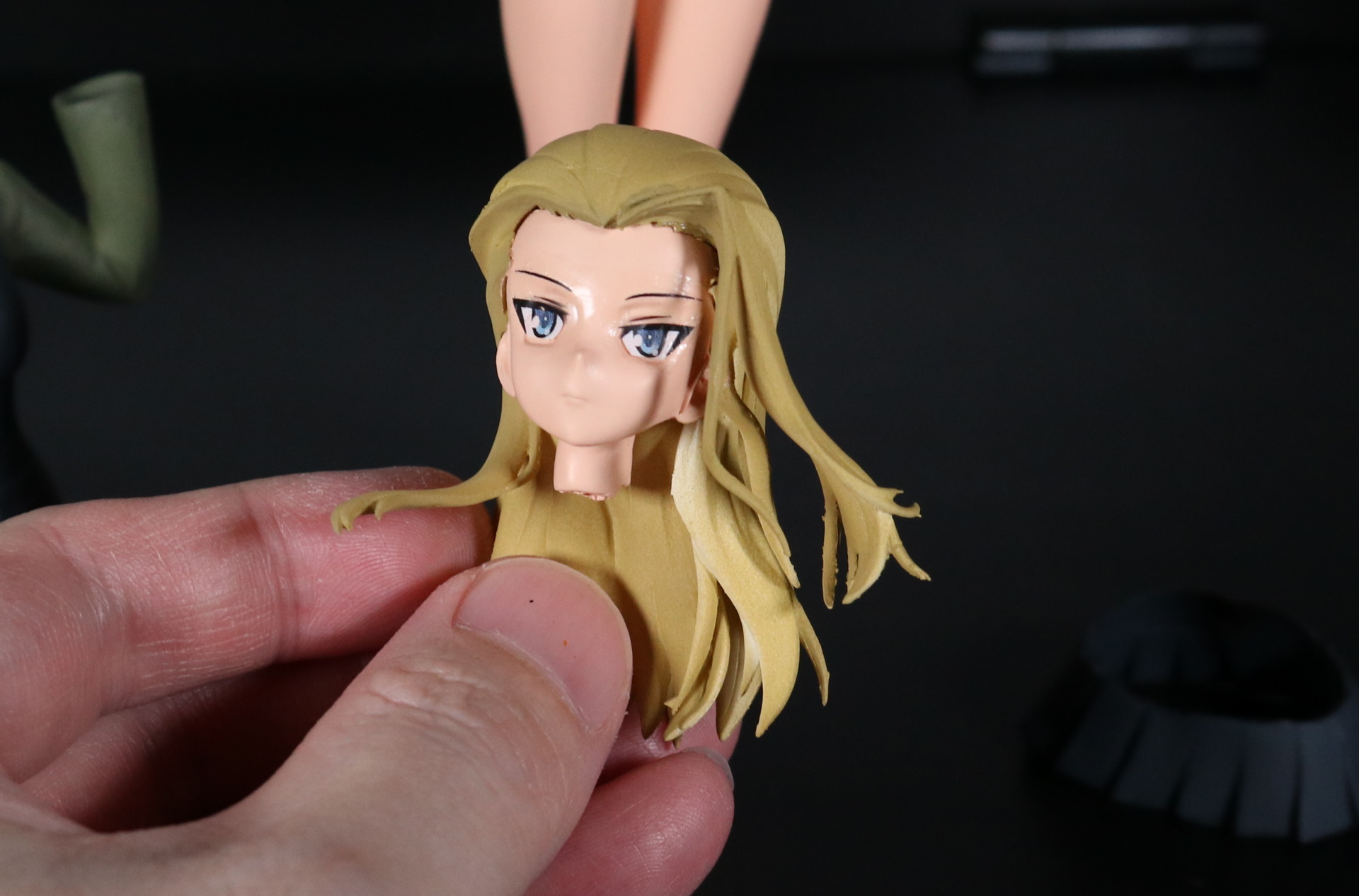 Ogin's eye decal wasn't fitting. Size wise, they were fit but the eye color (black) and round eyes don't really fit.
After rummaging through other garage kit packages, I turned to Katyusha & Nonna kit from Amie-Grand. The eyes are Katyusha's. But the eyebrows are from Flint kit.
In the end, Clara's facial emotion has turned out to be quite cold but this is the best I can do.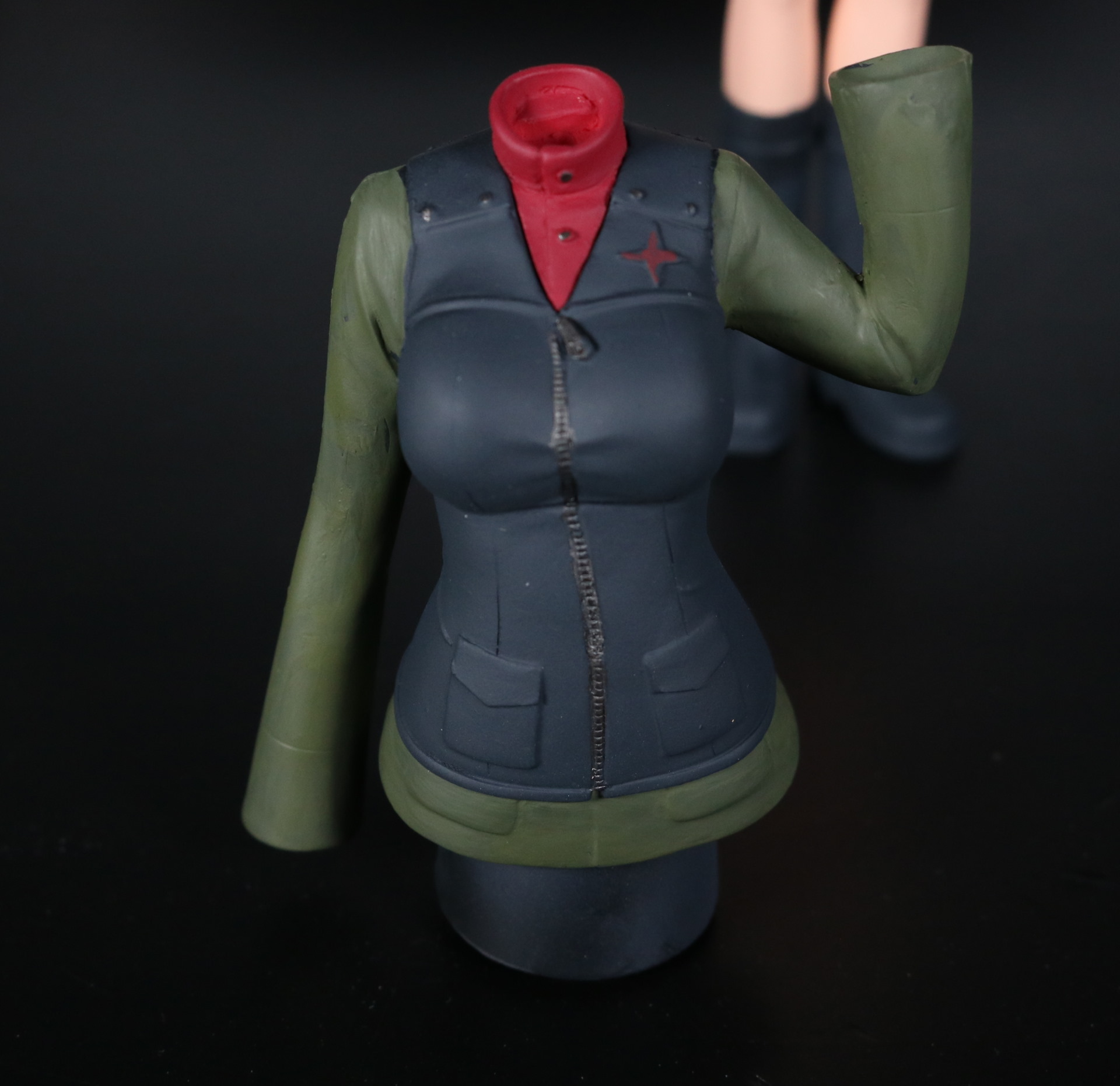 The upper body has turned out to be pretty good, better than I expected. I really have no complaints about this part.
Do note that this is before varnishing. It will look better after varnishing.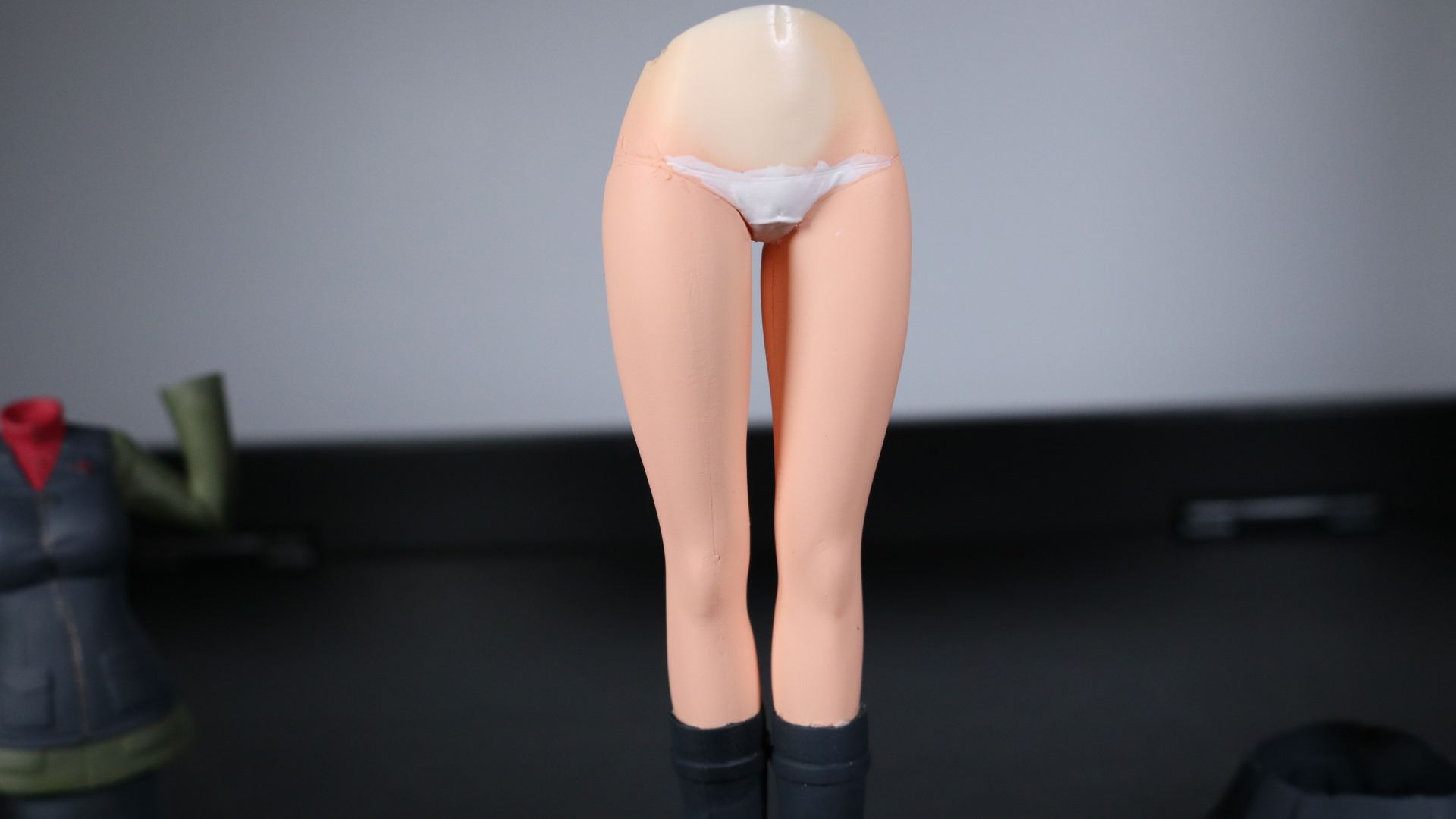 Legs have turned out okay. I don't need to do a full job on her underwear because most of it will be hidden once the skirt is placed.
I've had some issues while trying to glue her boots onto legs. As a result, it's not quite clean at the joint. I also attempted two tone for her skin but it looks like it didn't really work out.
I blame low light in my garage for this. What I think is good while working in my garage does not always turn out the way I want once I view my work in normal light.
And here we are; Clara 1/9 scale in its full glory. It has come out better than I expected despite me making several mistakes along the way.
The figure looks stunning. I must say the sculpting is excellent on this one. I think it is also worth while to mention that there is an identical figure in 1/7 scale. It is a pre-painted one. I may have purchased it if it wasn't for this garage kit.
After all, Nonna and Clara are my favorite characters in Girls und Panzer.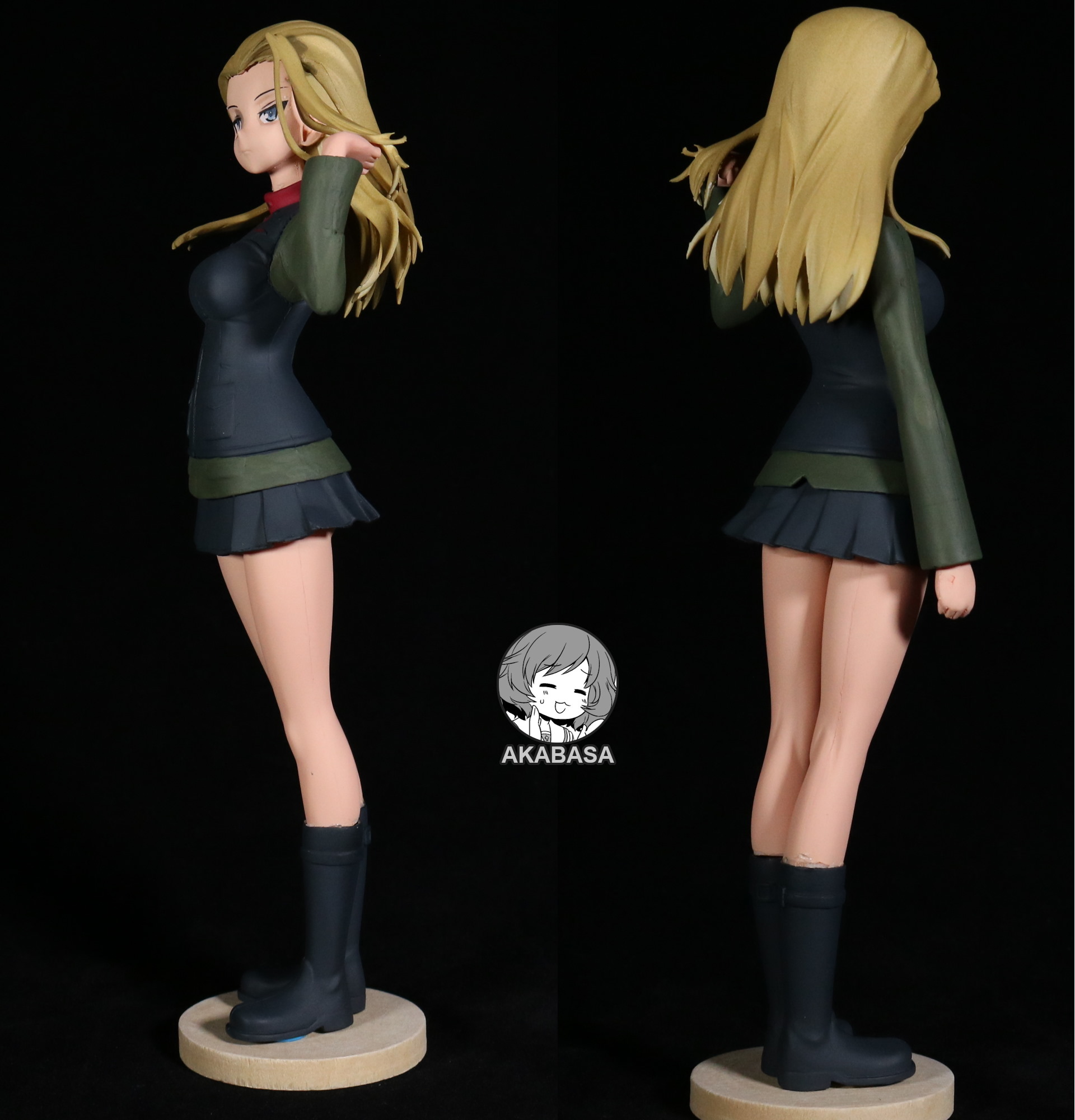 I've reached a point that I'd rather paint and work on garage kits instead of just purchase pre-painted ones. Simply purchasing pre-painted figures feel hollow to me now.
Yes, it seems I always make some kind of mistakes when working on these but I feel that is a part of the hobby.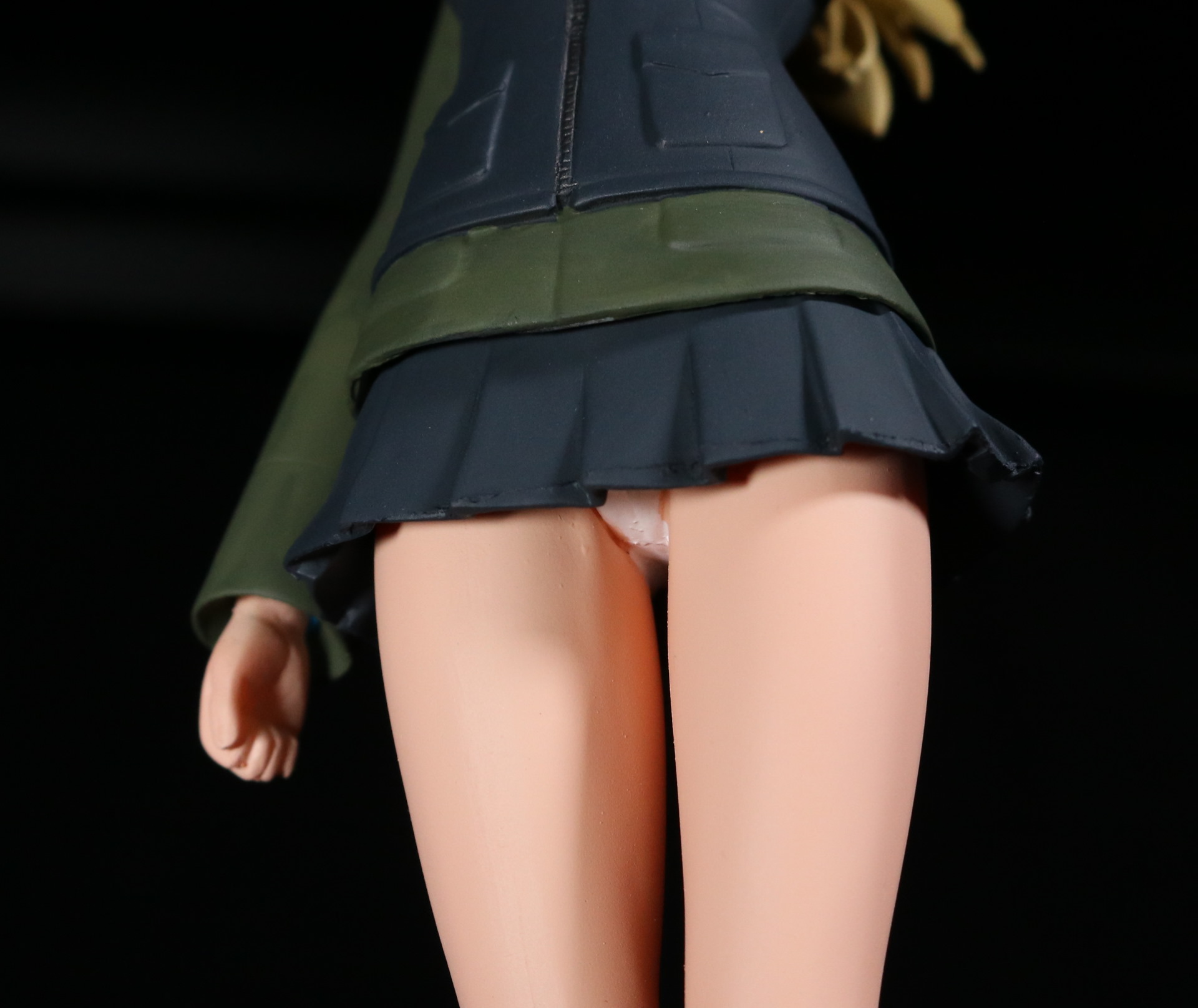 I realize this hobby is not for everyone, but anyone can start it.
I am certainly in a position to claim that since I began this hobby at an age of 37. If a middle -age man who has had no prior experience with art can do it, then anyone can.
I mean, my major was computer science for freak's sake. My life has had nothing at all to do with any form of art literally.
I dare say that there is an advantage of starting this kind of hobby much later in life. It is that money becomes much less of an issue.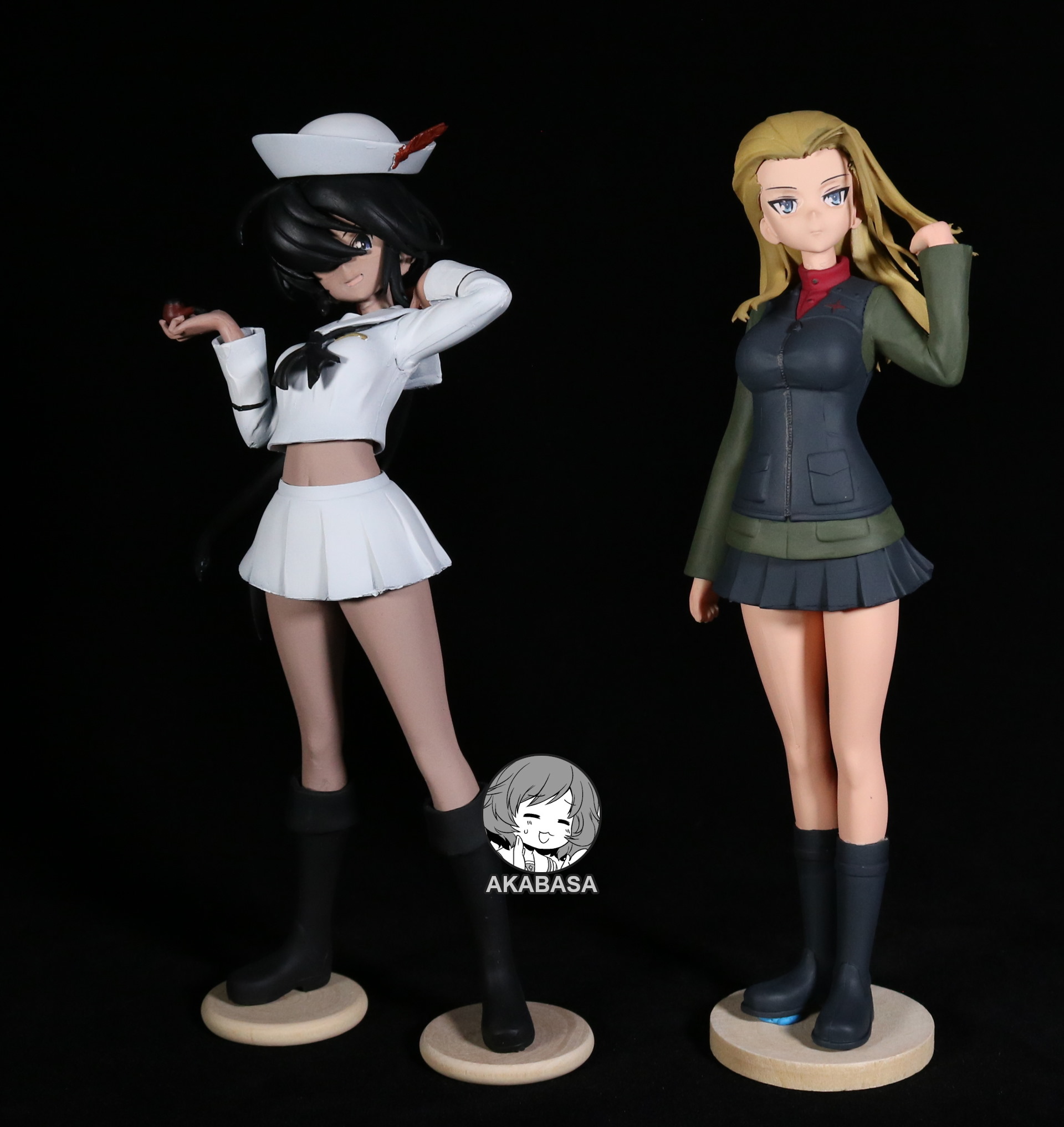 Back to the topic, these two are from the same club, Bronze Circus. The club has a lot of characters (20ish!) in 1/9 scale from Girls und Panzer.
Whether you can find them or not is an entirely different matter though. Anything from this club is hard to be found. They've got about 20 characters from GuP, and all I've found are Ogin and Clara.
Well, I've seen Rosehip kit floating around but I already have her figure from another circle, so I am not sold on the kit.
Well, until next time.