About time I get back to this.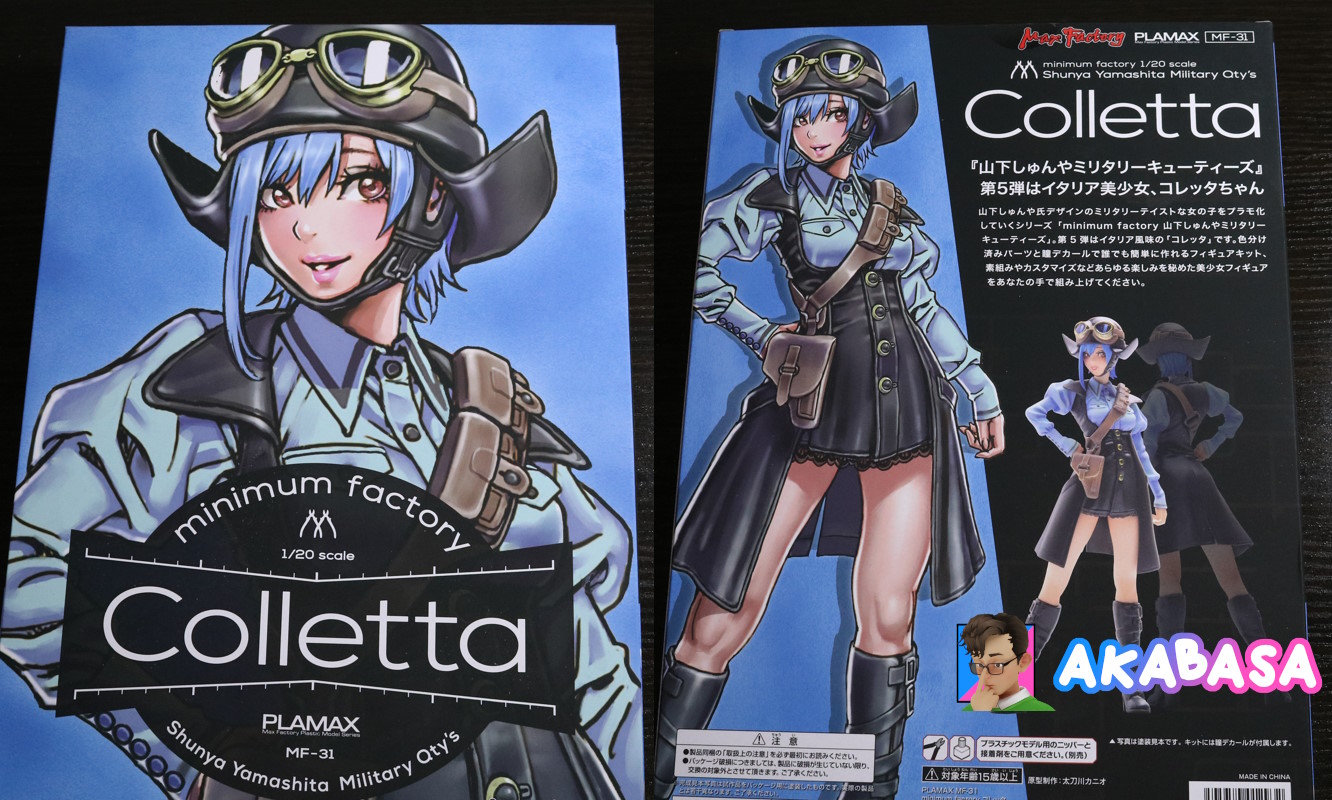 This is Plamax MF-31. The character name is Colletta. This is a 1/20 scale, pre-colored, kit. If you have ever worked or heard of Volks Charagumin kit, it's very similar. These kind of kits let you omit base coat stage and makes the whole job much easier.
I had this on my wish list for about a year. I had forgotten about this until I happened to see it on a large sale. Thus, I pulled the trigger. This kit cost me 1,800 yen from Yahoo Japan. Its original price is 3,800ish.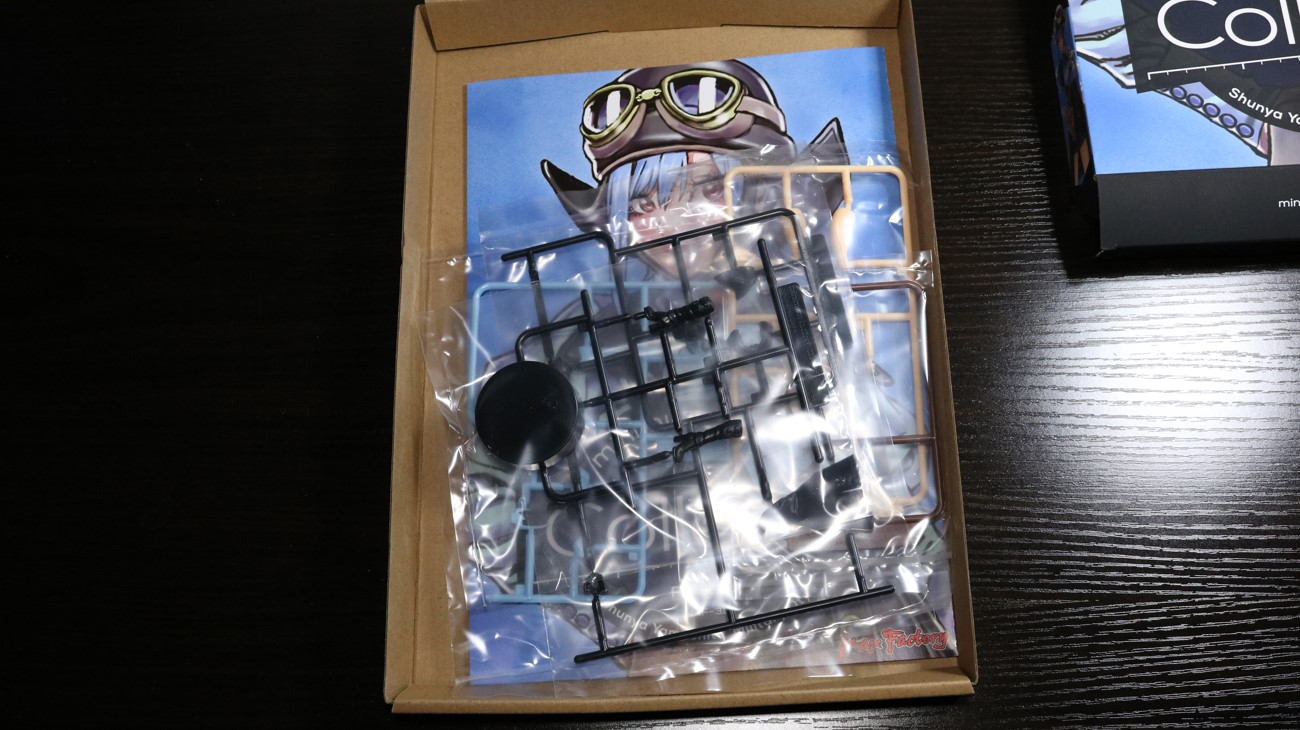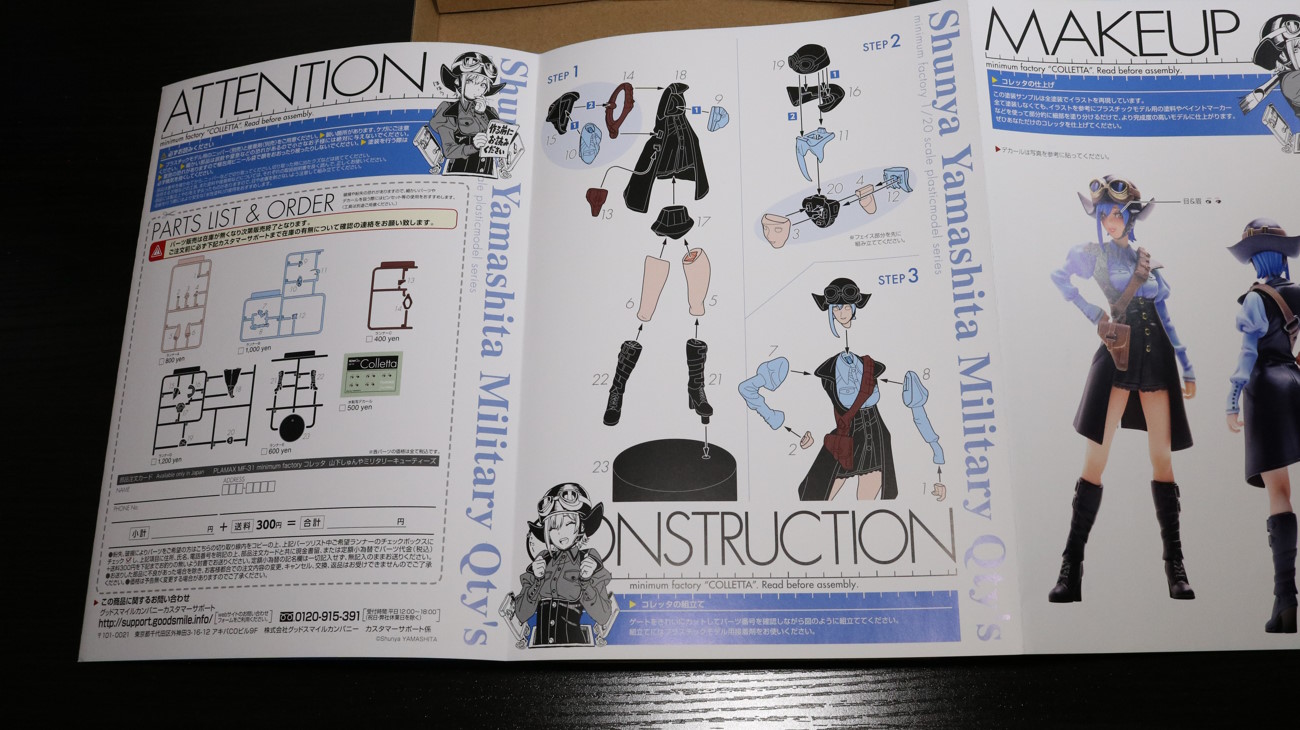 The box has those rubber-like texture. It feels real smooth and premium.
The content of the box is simple. A large one-piece manual and the kit itself. The assembly is simple as well. Assembly itself takes about an hour. Do note that Tamiya cement glue does not work here. Superglue is recommended.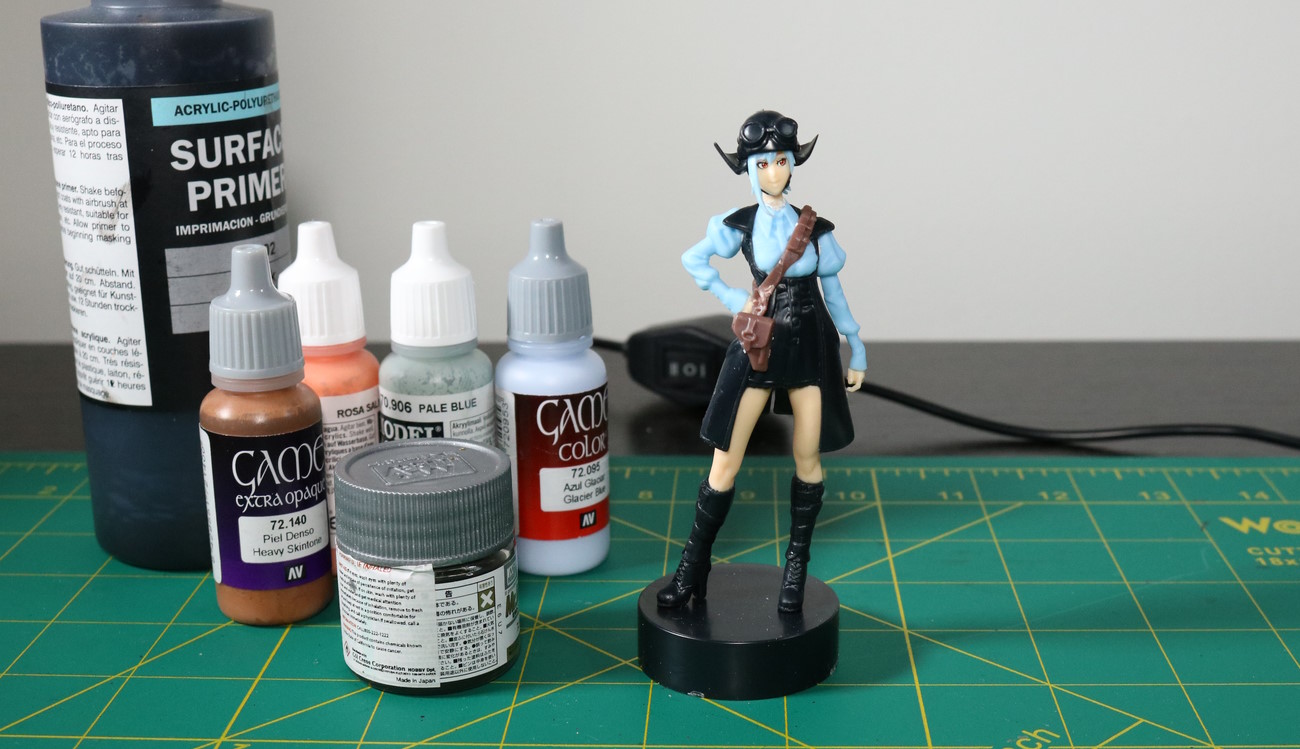 Above is right before painting. No airbrushing here simply because the figure is too small for it to be effective. You may not want to paint at all and just do some finishing touches if you wish.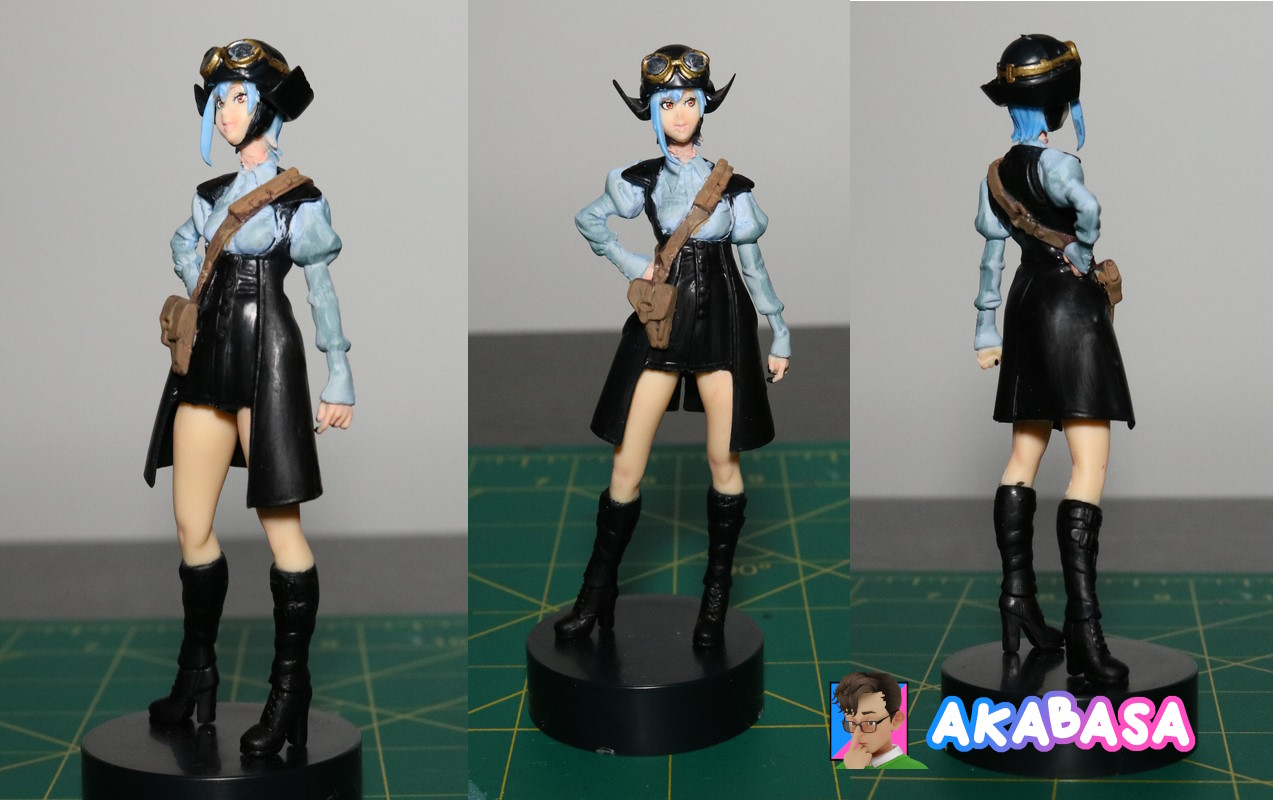 Above is the finished one. I've weathered her blue shirt and painted black over her outer layer. The black paint is to cover the cuts. Also added a bit of reddish paint over her skin, mainly around her knees and face.
Remember that this is a 1/20 figure with just 9cm height. These aren't really meant to be looked at closely. From a distance, she looks just fine.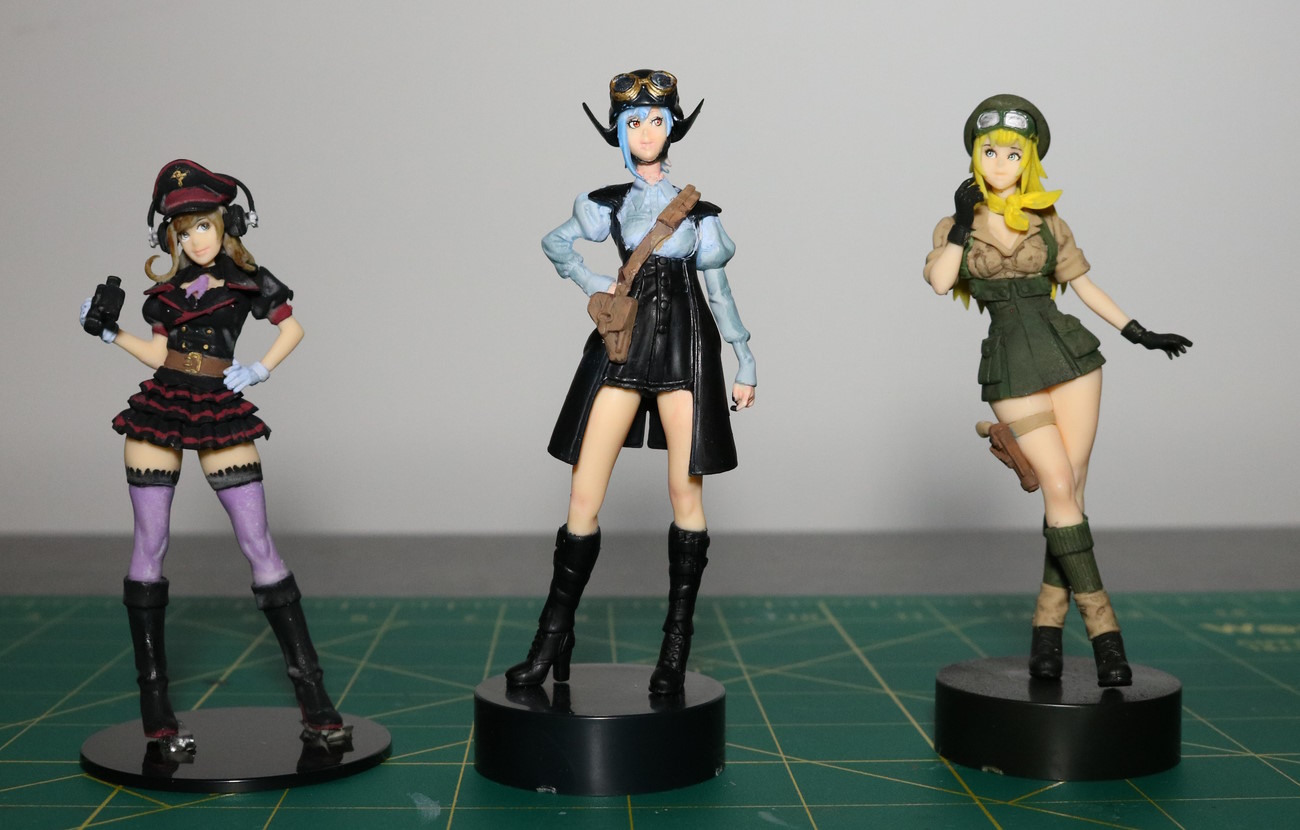 I have three Plamax figures now.
Plamax 01,Nene, on left. 02, Burney on right. And 31, Colletta. I plan to continue collecting these. I won't collect everything but mainly those with fantasy setting.