PLAMAX MF-50 Mafia Jajida
Okay, weird, I know.
This is a part of my Plamax MF series adventure. I've done MF-01 and 02. MF-03 is a loli girl which I am going to pass. MF-04 is Lynn Minmay which is now too expensive. Others…, I didn't quite like'em. Stock availability was hit or miss as well.
Eventually, when I stumbled upon this MF-50.
Well, the thing was that I wanted to work on more male figures. Male figures are hard to come by, and when I saw this kit, I figured why not.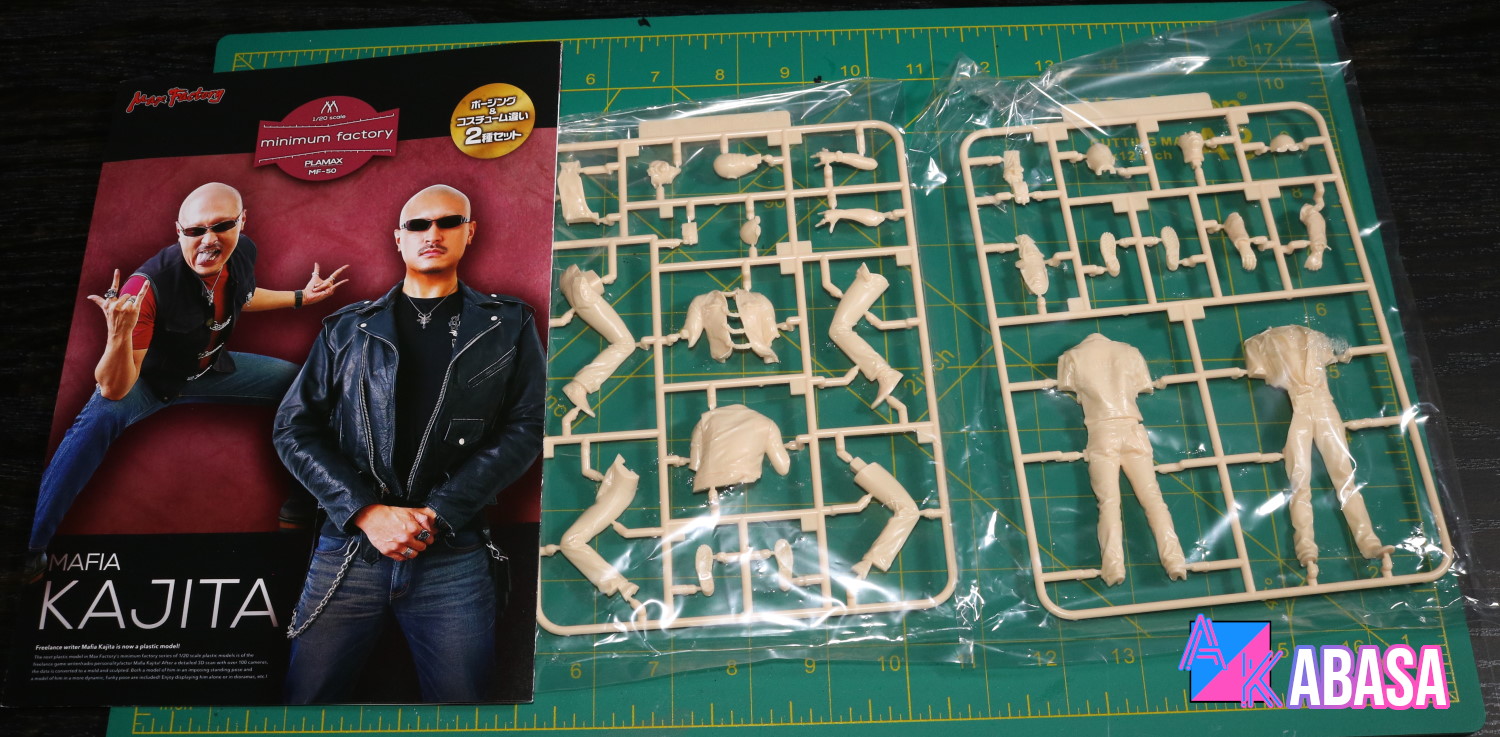 Mafia Kajita is a fan name. I didn't know who he was until I got this kit. I won't bore you with his profile. He is basically an author for games mostly. His demeanor reminds me of Yoko Taro but more erratic openly. Let's just put it that way.
Anyway, let's get a move on.
At the first glance, it seems simple enough. Now, there are two figures. The standing one seems straight forward enough. The … other pose isn't as straight.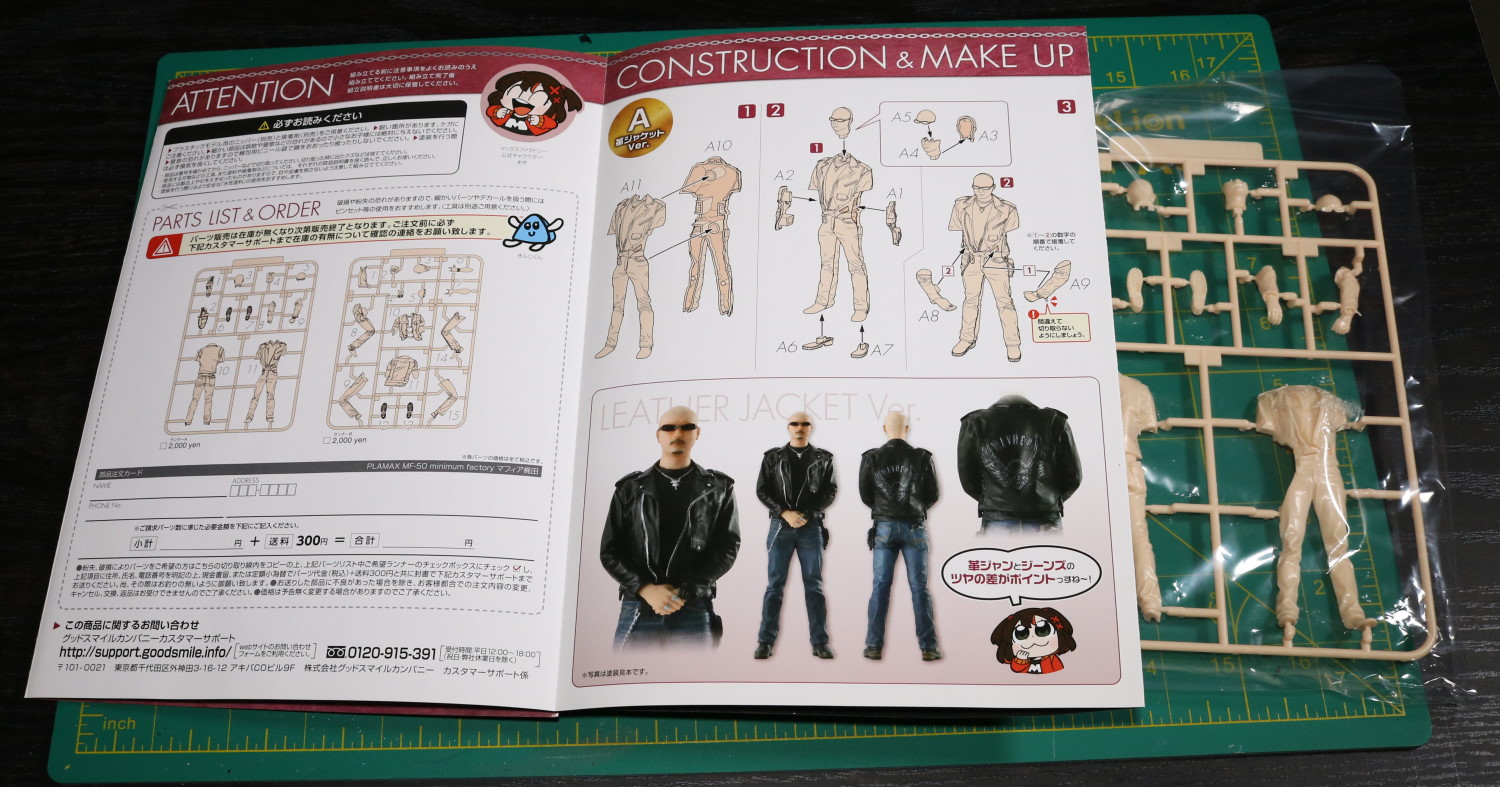 There are two challenges. One is to paint the jeans. The other is his leather jacket. I've done jeans before, once. You do a white basecoat and then loosely airbrush blue on top of it. It should work. This time, though, I am going to add a tint of black.
Assembling the figures are easy AF. Took me less than half an hour. Painting it though is a little tricky. It is much easier for the second figure with the pose because bodies are separated which makes it easier to airbrush.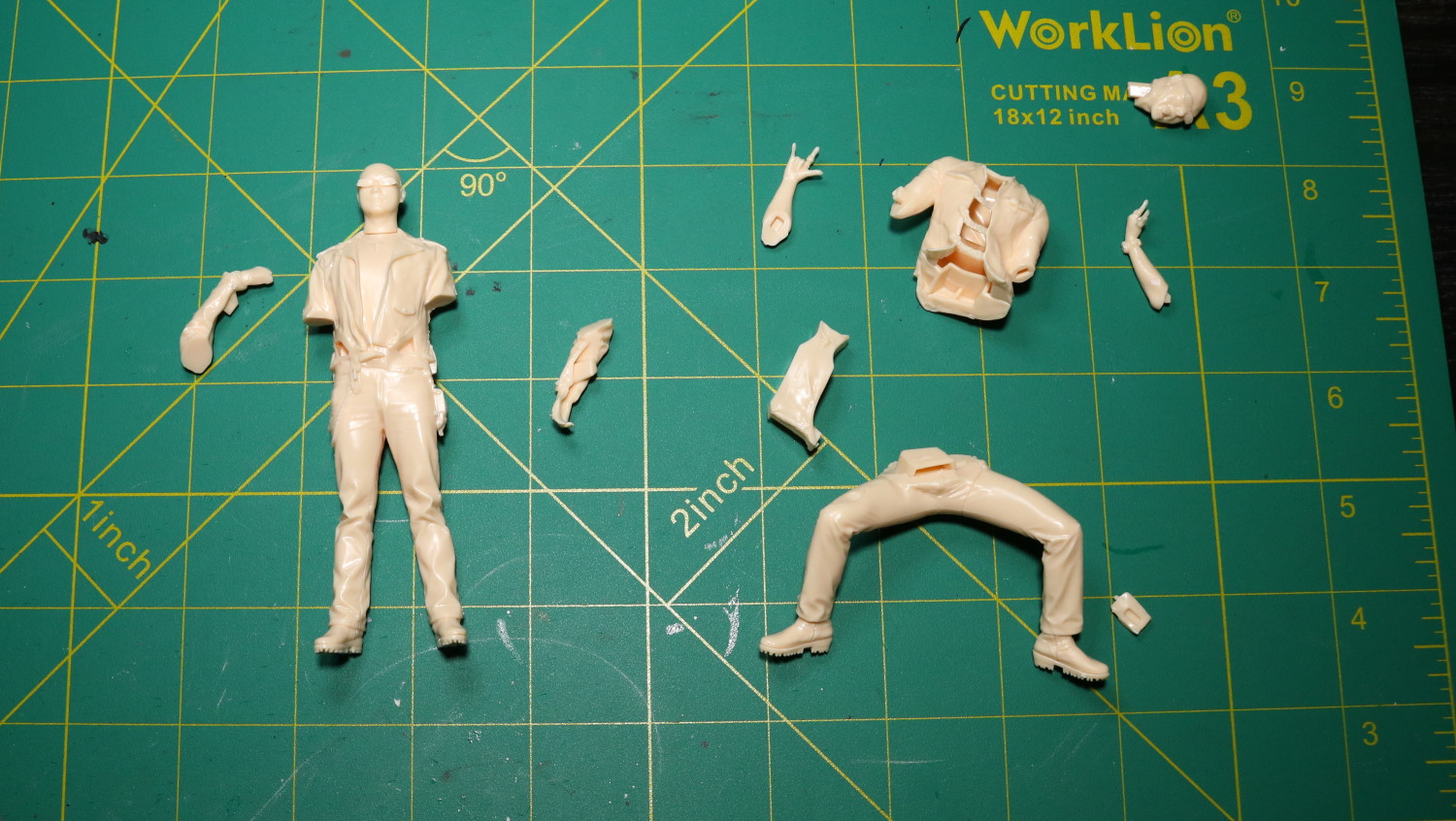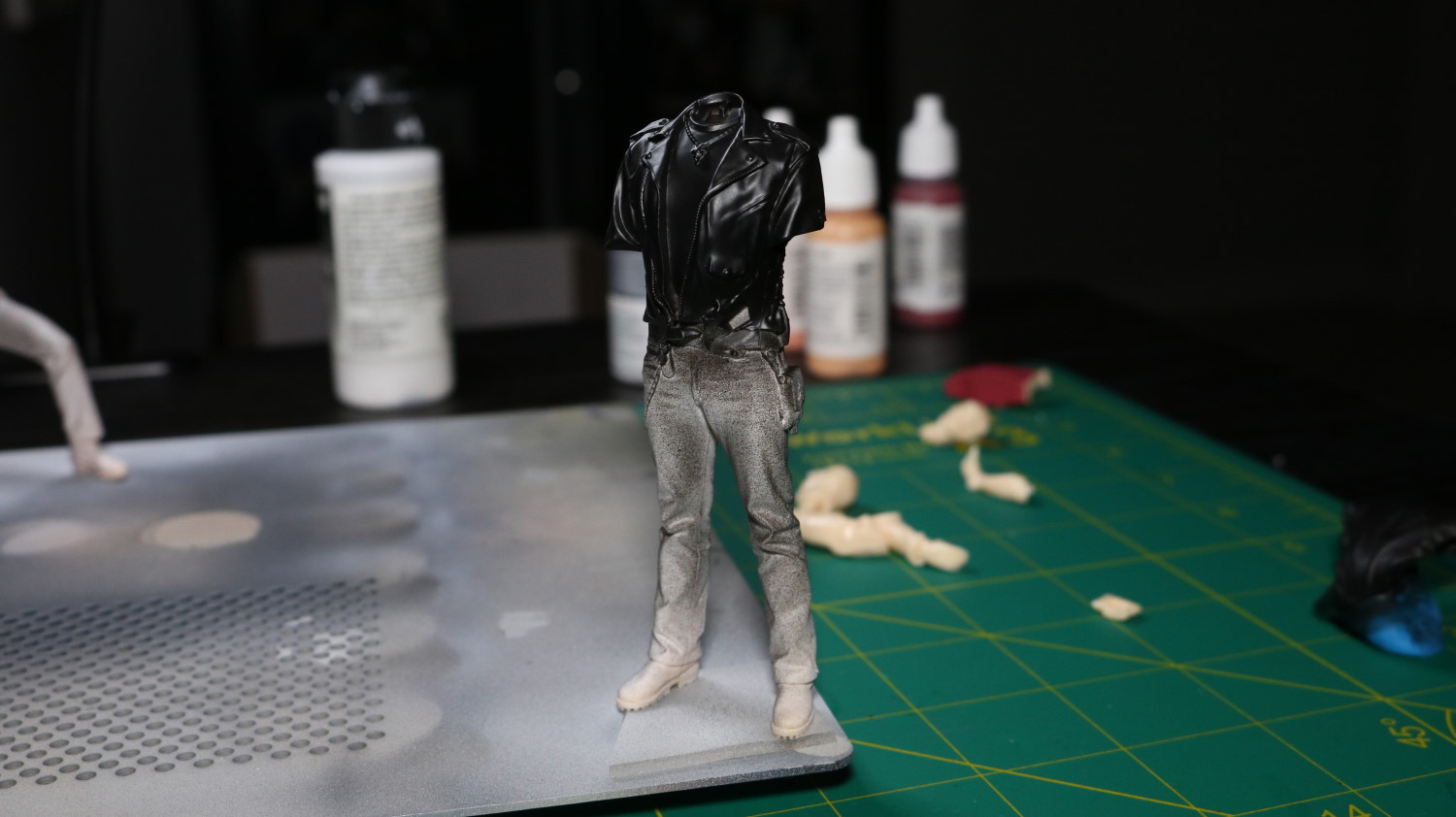 For the standing figure, I do white coat for his lower body and then do a black coat for his upper body. While at it, I loosely spray black on his lower body. That is done to create worn-out jean effect but, ehm… let's say it doesn't turn out too well in the end.
As for the second figure, I airbrush them separately before gluing them together in the end. Basically, regular shebang for any garage kits.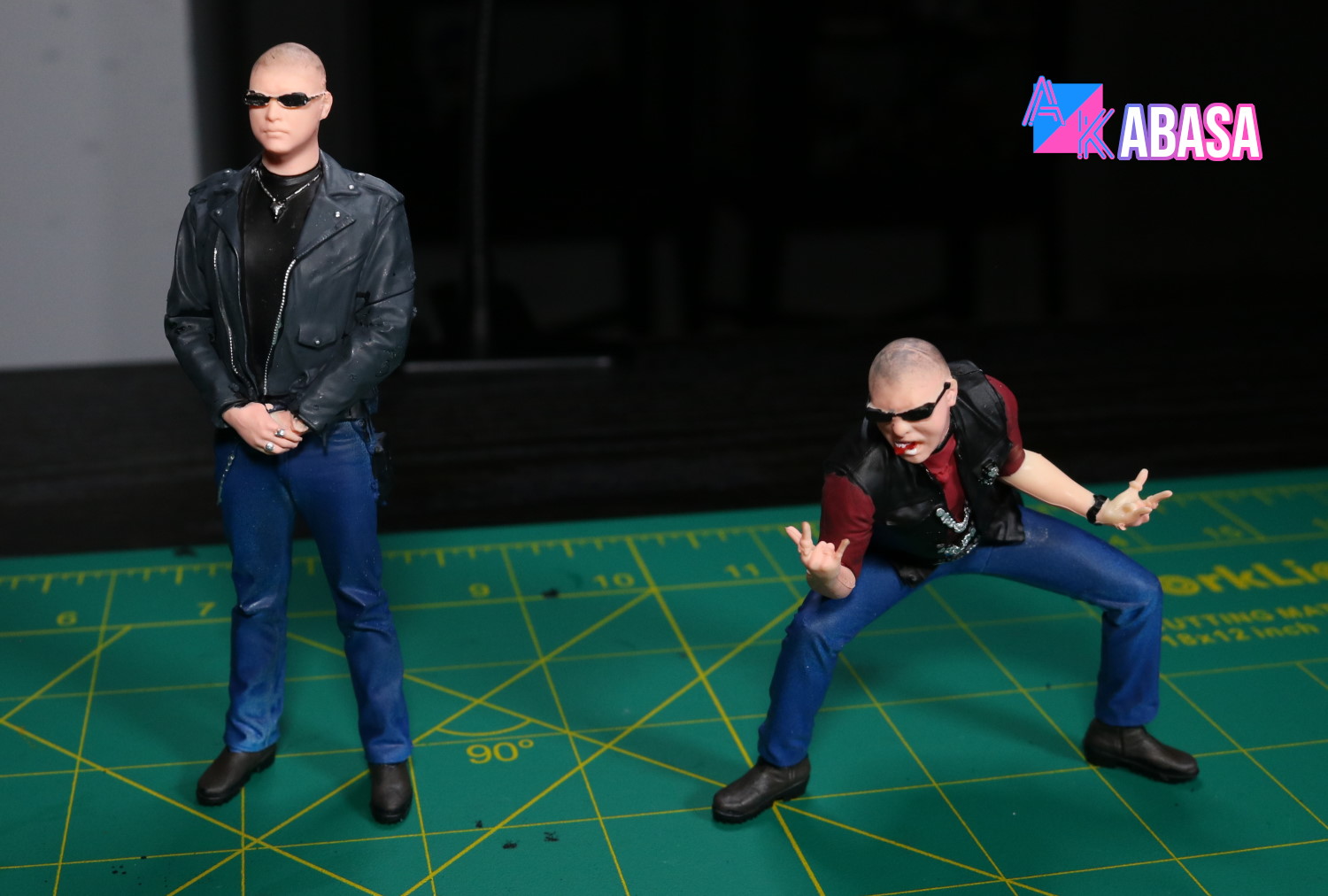 Above is the end result. It feels like I skipped a lot from the last stage, but there isn't much to talk about really. I've kind of failed on the jeans because it hasn't turned out the way I wanted them to be. It's okay but not great.
Basically, there is too much blue on the jeans. I should have airbrushed less. I could have done a second attempt by starting over, but I just didn't want to.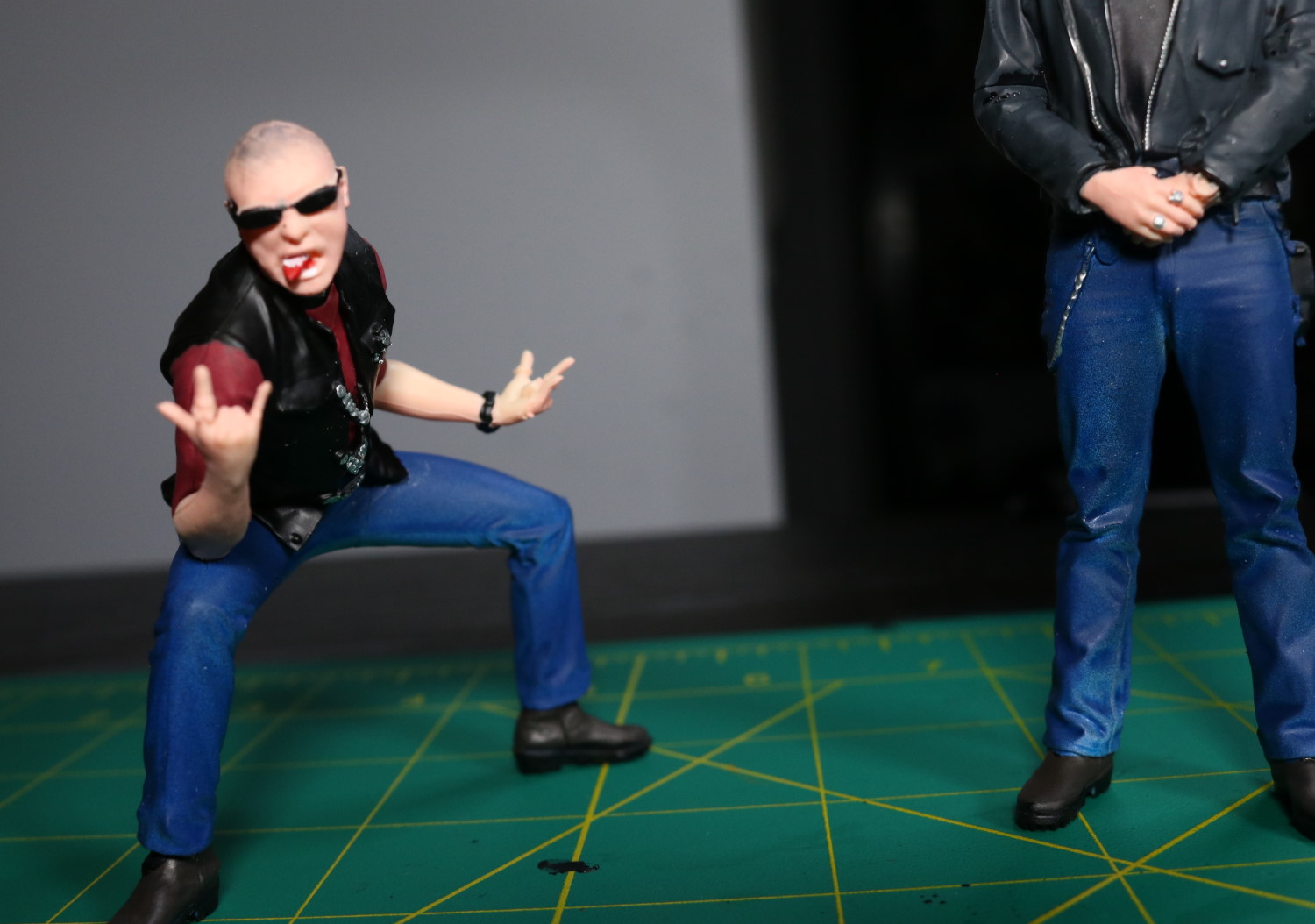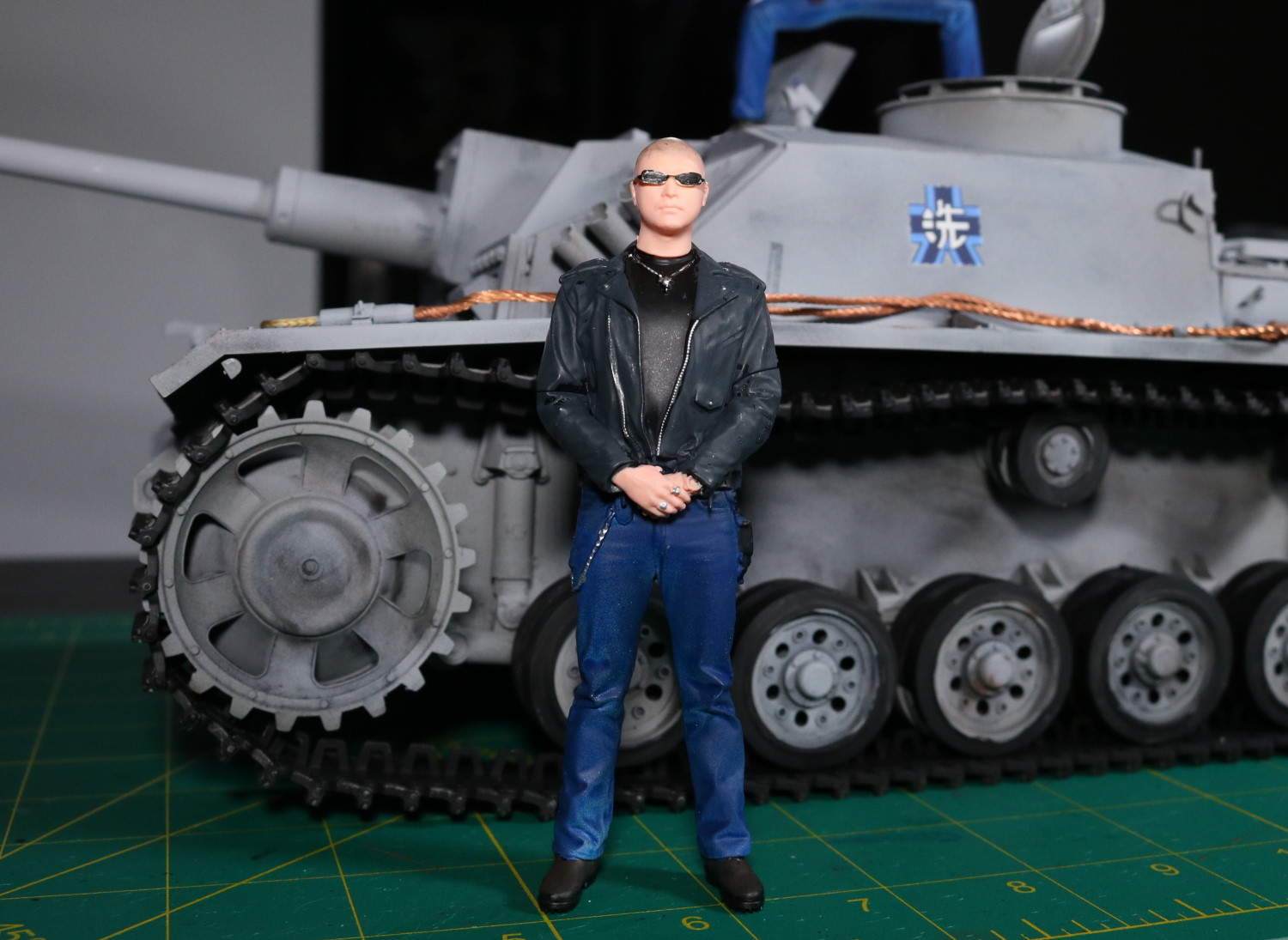 I actually wanted him to captain the Stug which I've recently built. But it turns out that I cannot get him into the tank due to his legs being spread out a tad. I could get him into the tank via a machine gun hatch though.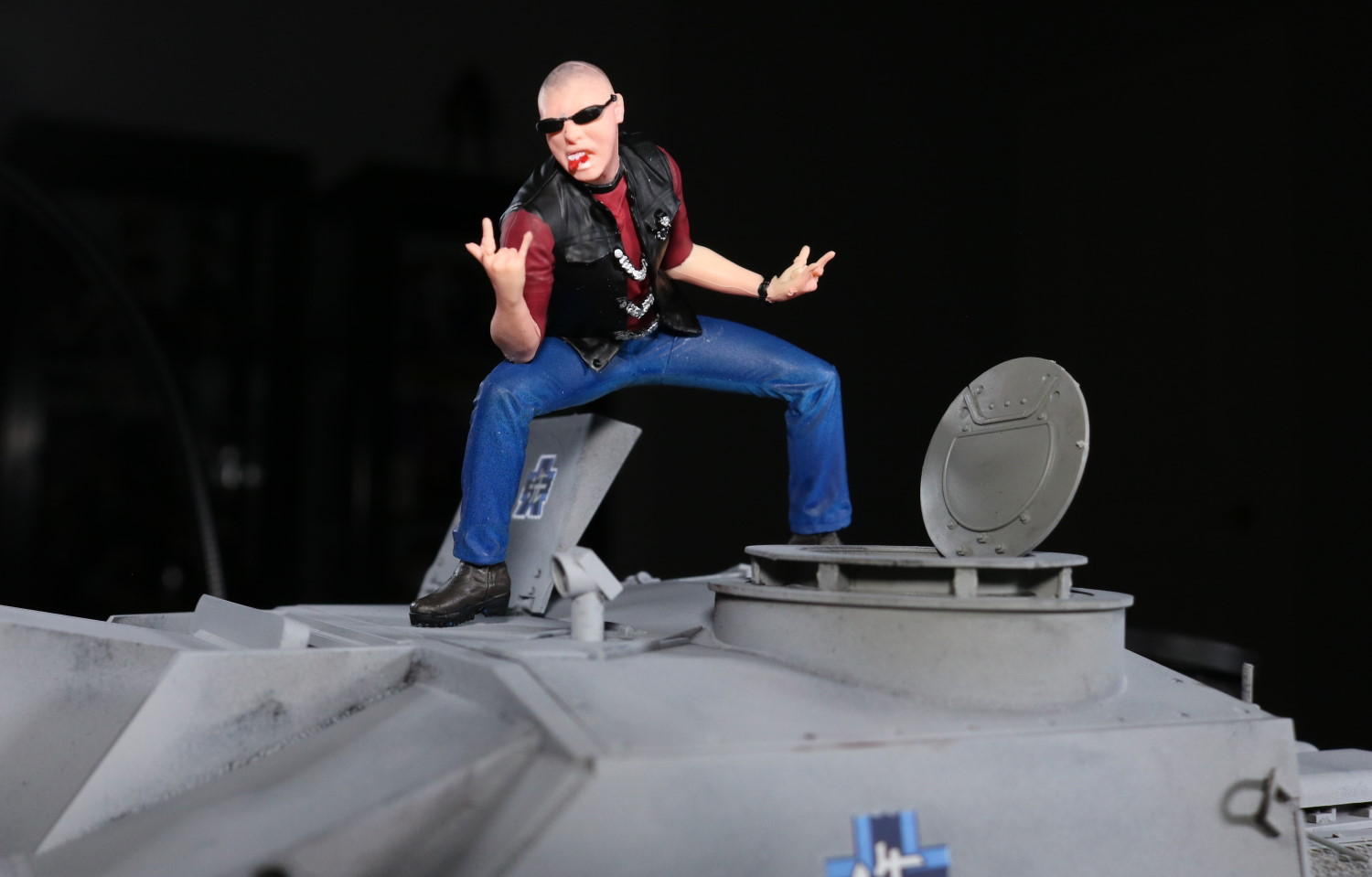 In the end, it has been a fun little adventure. Again, male figures are hard to come by, and I am not at all interested in WW2 soldier figures.
I've been interested in FFS (Five Star Stories) male figures, but those have been hard to come by, not to mention expensive. I missed out on a sale by Volks also. Dang it.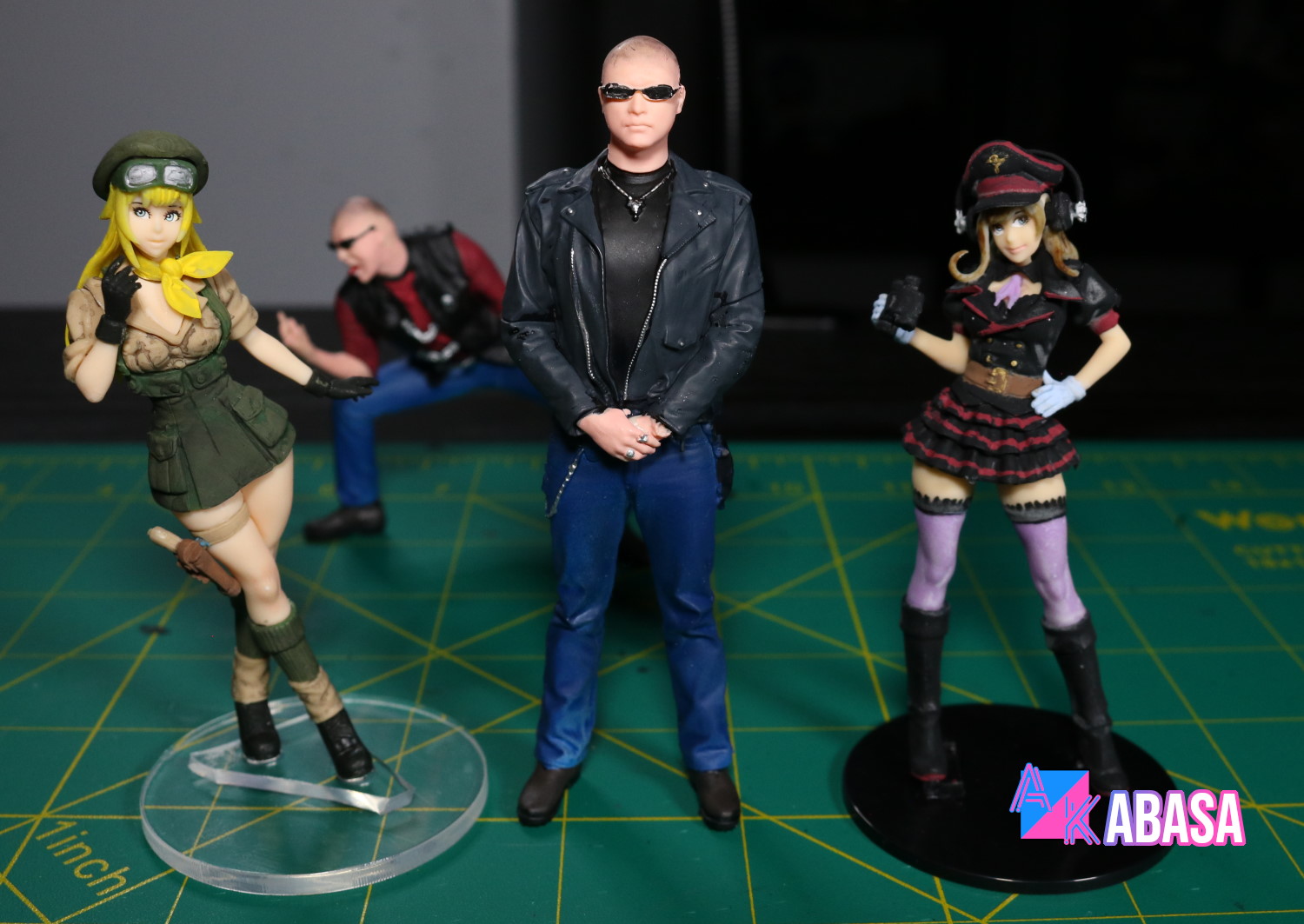 MF-02 on left. MF-01 on right. MF-50 in middle. My Plamax MF series collection is growing. I plan to get more of these in near future.
Until next time.