Meng WWT-004 Model-Soviet Heavy Tank KV-2 World War Toons
A chibi KV-2 tank kit.
This is a non-scale chibi "toon" KV-2 tank model kit.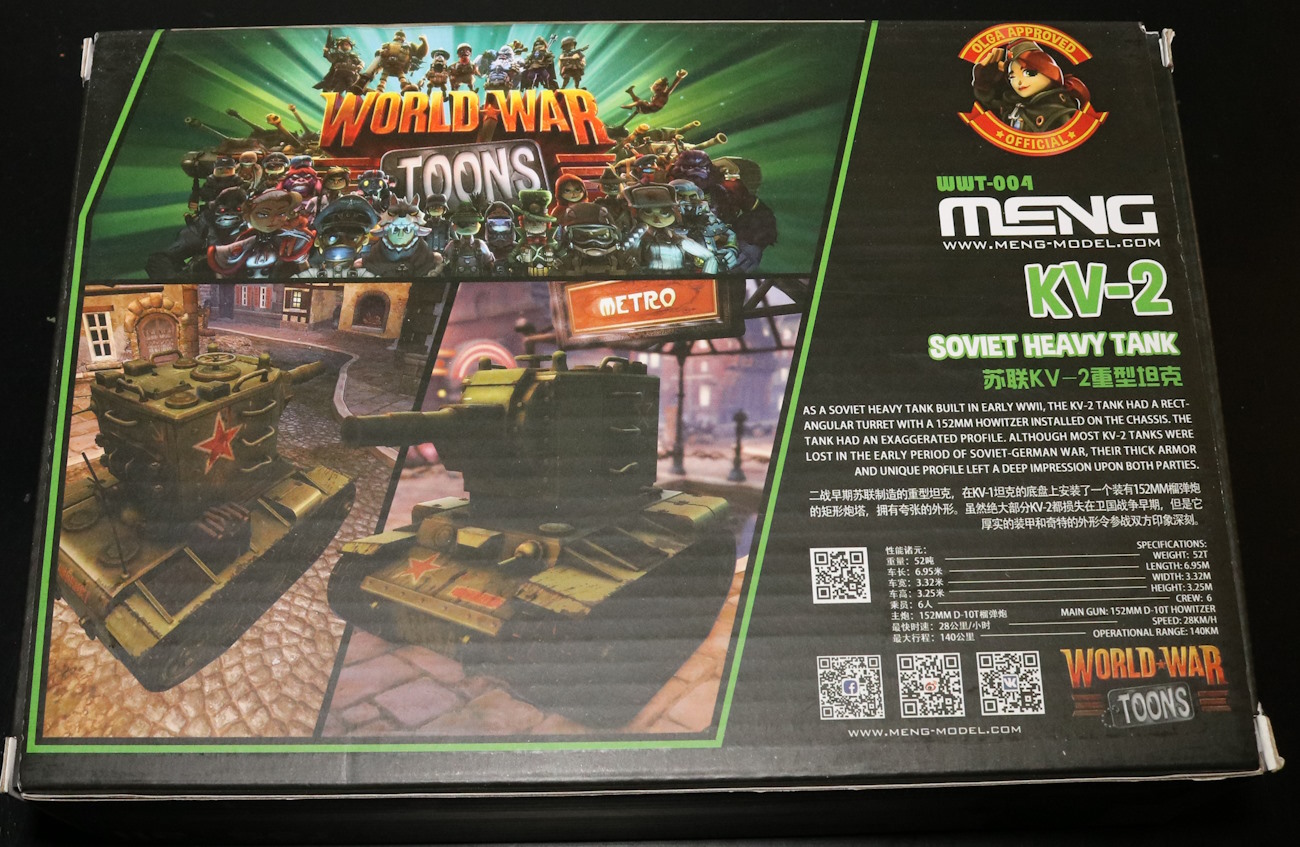 From the back of the box, it looks like these originate from 3D models from a game called World War Toons. Anyway, this kit cost me 29 CAD (Free shipping, no tax) from Amazon.
There are a lot of models for this Toon series which I am hoping to cover in near future. At least, some of them.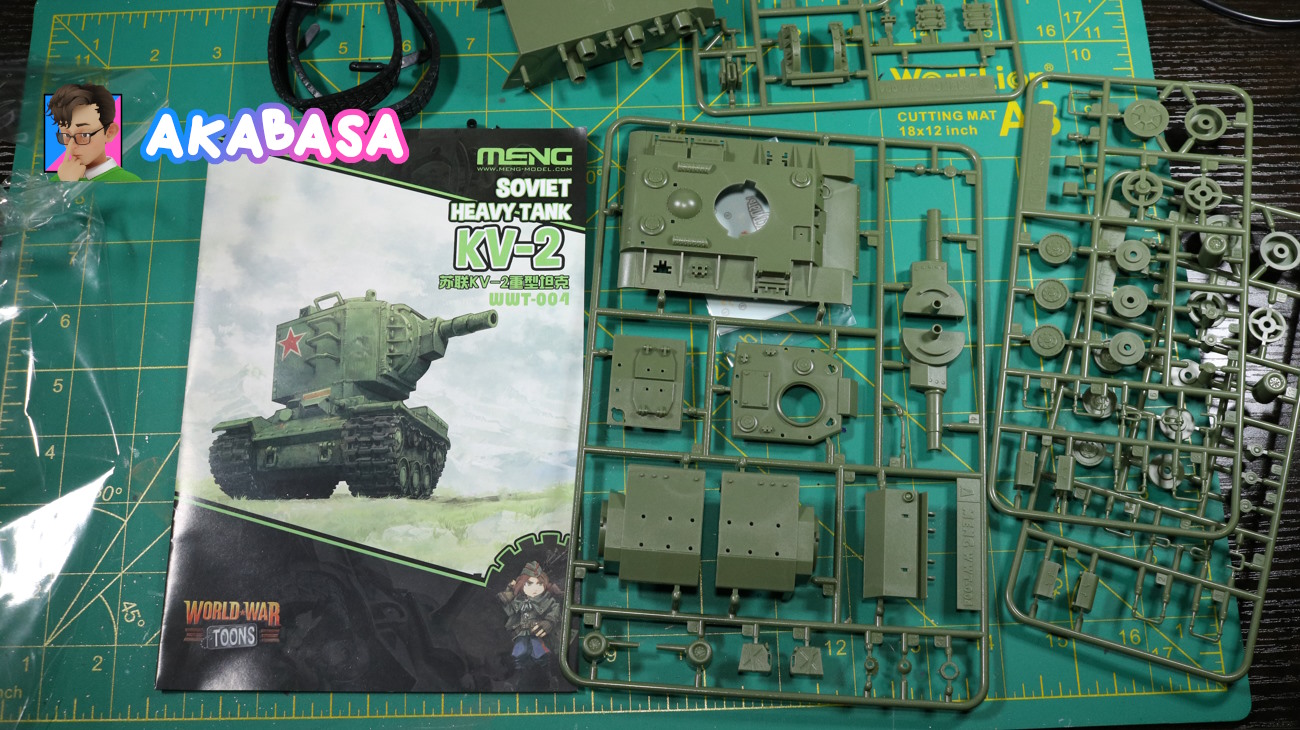 The kit seems to be really simple.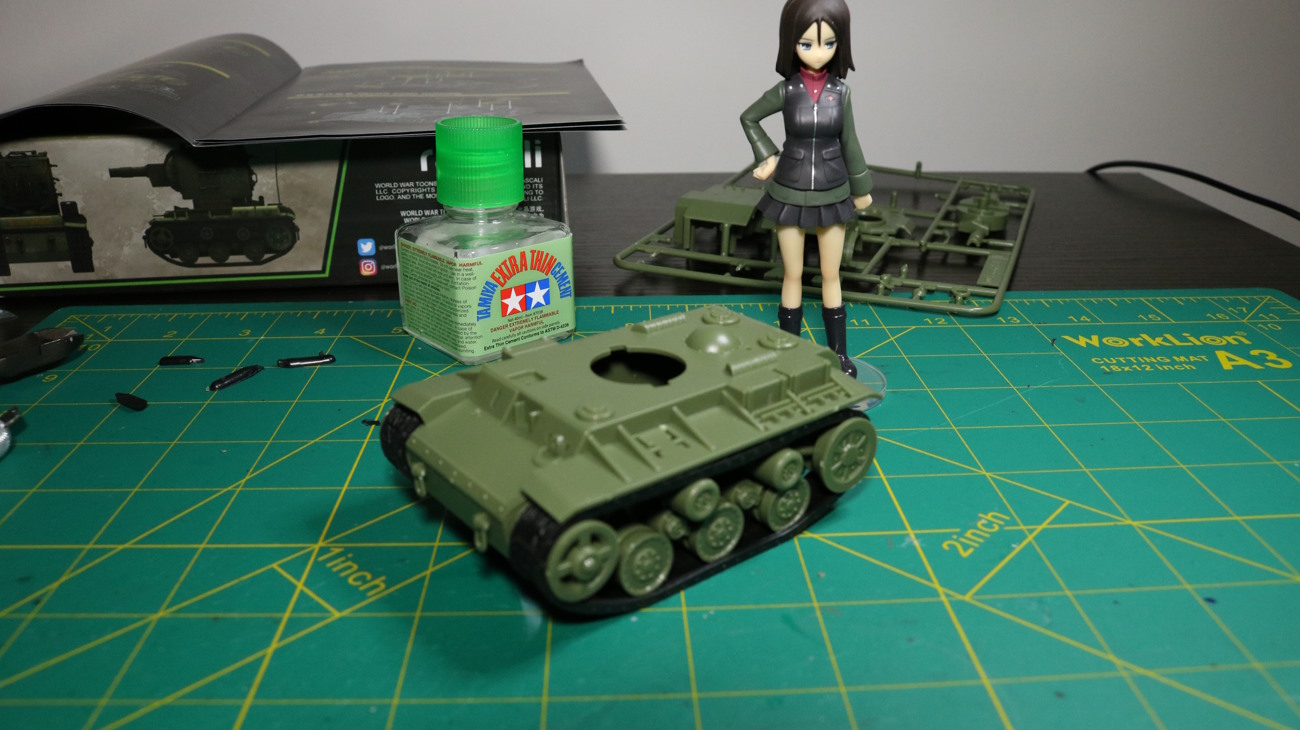 And it IS simple. A 10-minute assembly is what you see above. Size wise, it's more of a 1/35 scale. You can even see that a 1/16 scale Nonna is quite big for the tank.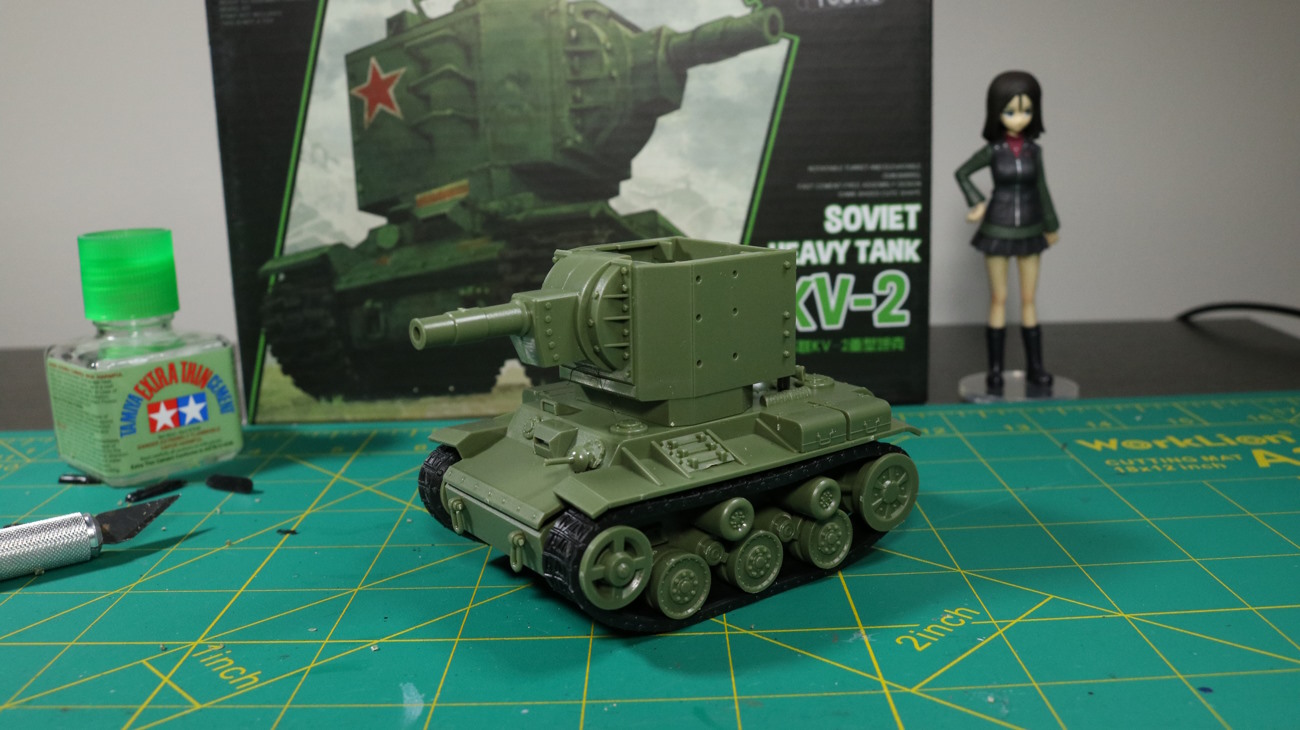 Half an hour is what you see above which is almost done. Glue is not actually required. Almost everything is either friction-fit or snaps into each other. Few parts may need some plastic cement glue but for majority of parts, it just clicks into each other.
The assembly is surprisingly trouble-free and easy-going. This is a good quality kit, I must say. I kind of expected a somewhat doggy kit. I've been proven wrong.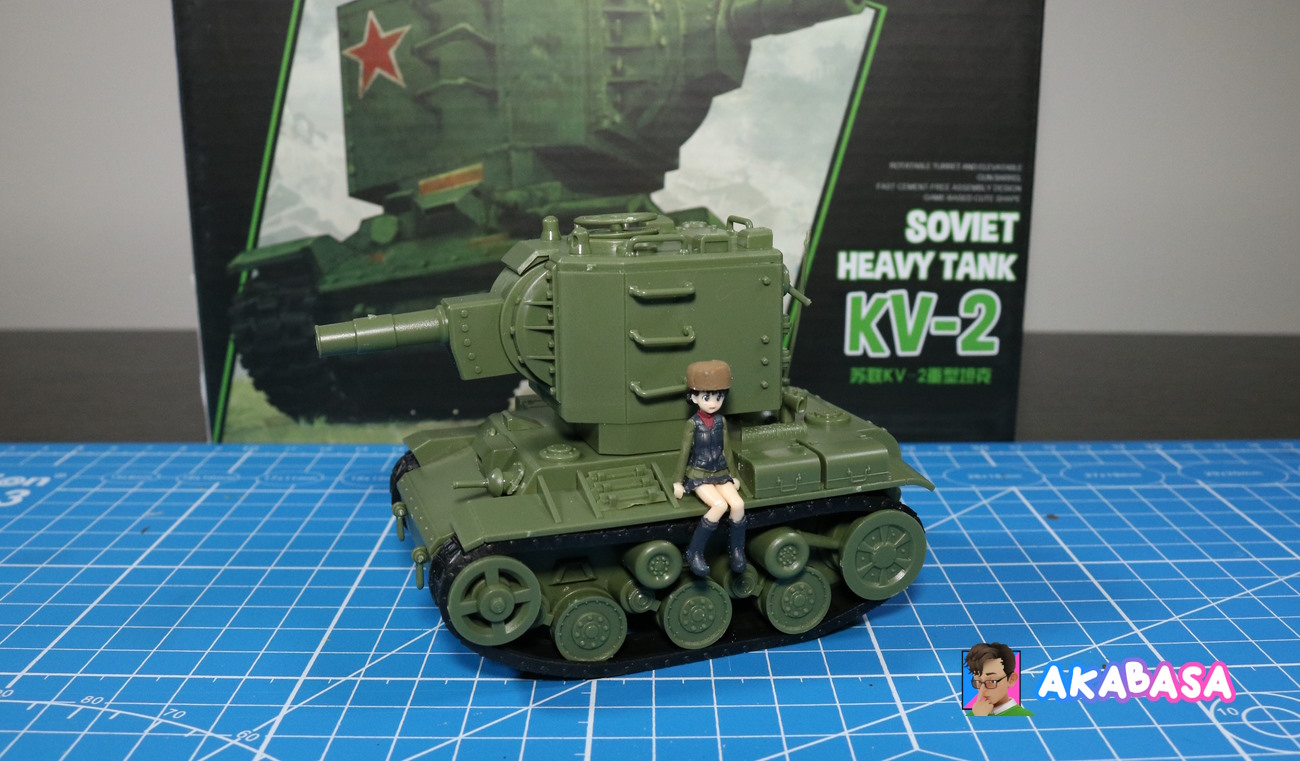 Above is what you see with a 1/35 scale figure I have. Looks quite nice, I must say. It goes well with the 1/35 scale figure I have there. The painting should also be easy, given its size and my own experience in painting tanks.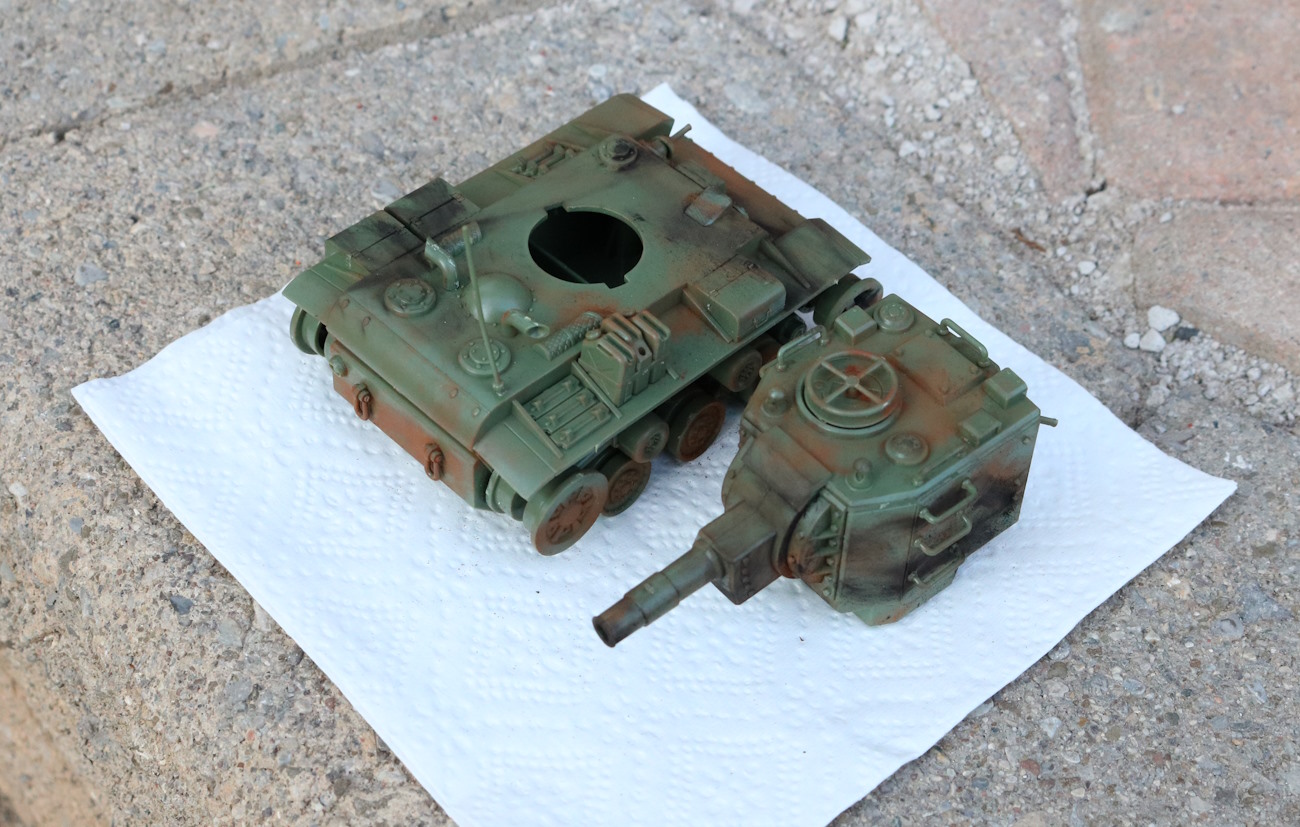 I am again using the messy method of weathering which is by using paint (very fine) powder to apply weathering effect before painting. I am also skipping priming. I don't feel this kit needs it.
I had to do the weathering outside in my backyard. It's that messy.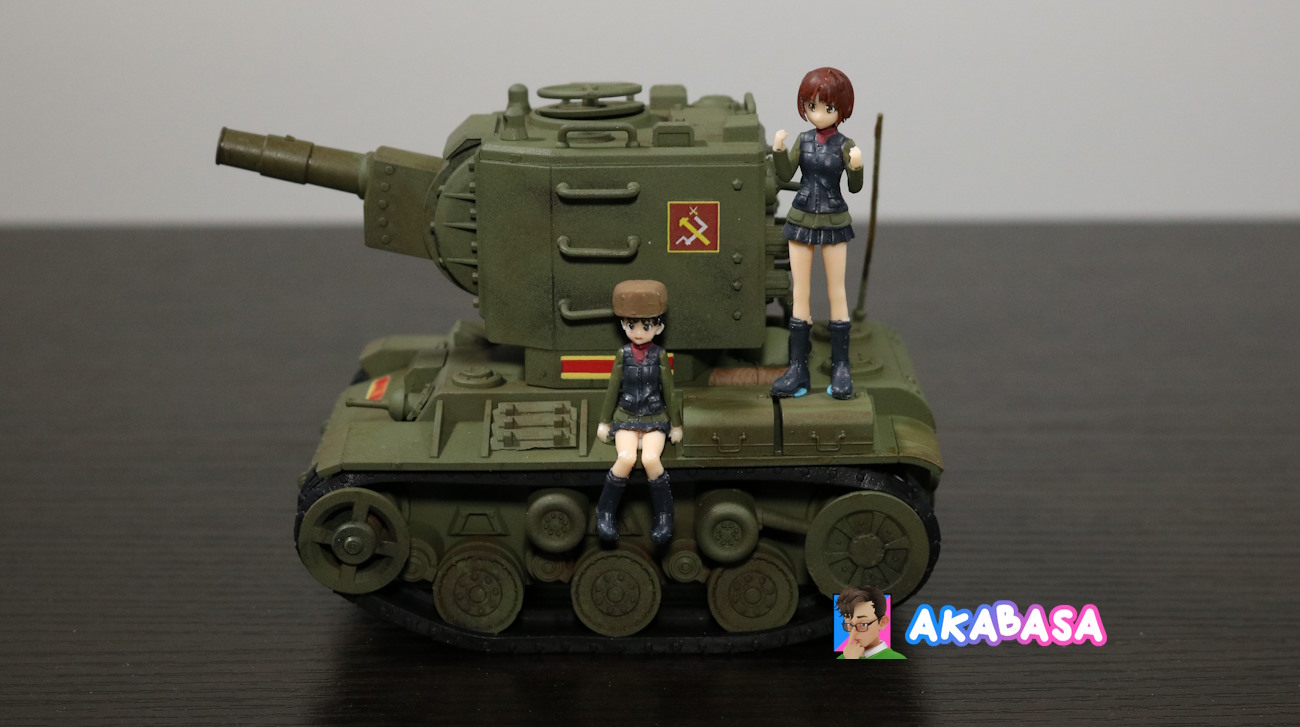 And voila!
It has turned out pretty good, I must say. The 1/35 figures are from Girls und Panzer. The decals are for Pravda, and the girls actually man the KV-2 in the series.
I quite like how it looks. Weathering has turned out pretty well also. Overall, quite pleased with the outcome. I am going to try other kits in the toon tank series for sure. I think I will also get some of GuP 1/35 figures to go with as well.
Well, until next time.