[Amie-Grand] GuP Flint 1/12 scale garage kit
This is Flint garage kit, 1/12 scale. You may not remember the name Flint but you should remember the singing girl if you have watched Girls und Panzer des finale 1. The girl's name is Flint which is an alias. It's also probably worth a mention that Flint is probably the only girl who wears a normal skirt in the entire series.
I've been aware that this kit exists since it is listed on Amie-Grand website but they don't sell it on their shop. It was sold in Wonder festival 2018.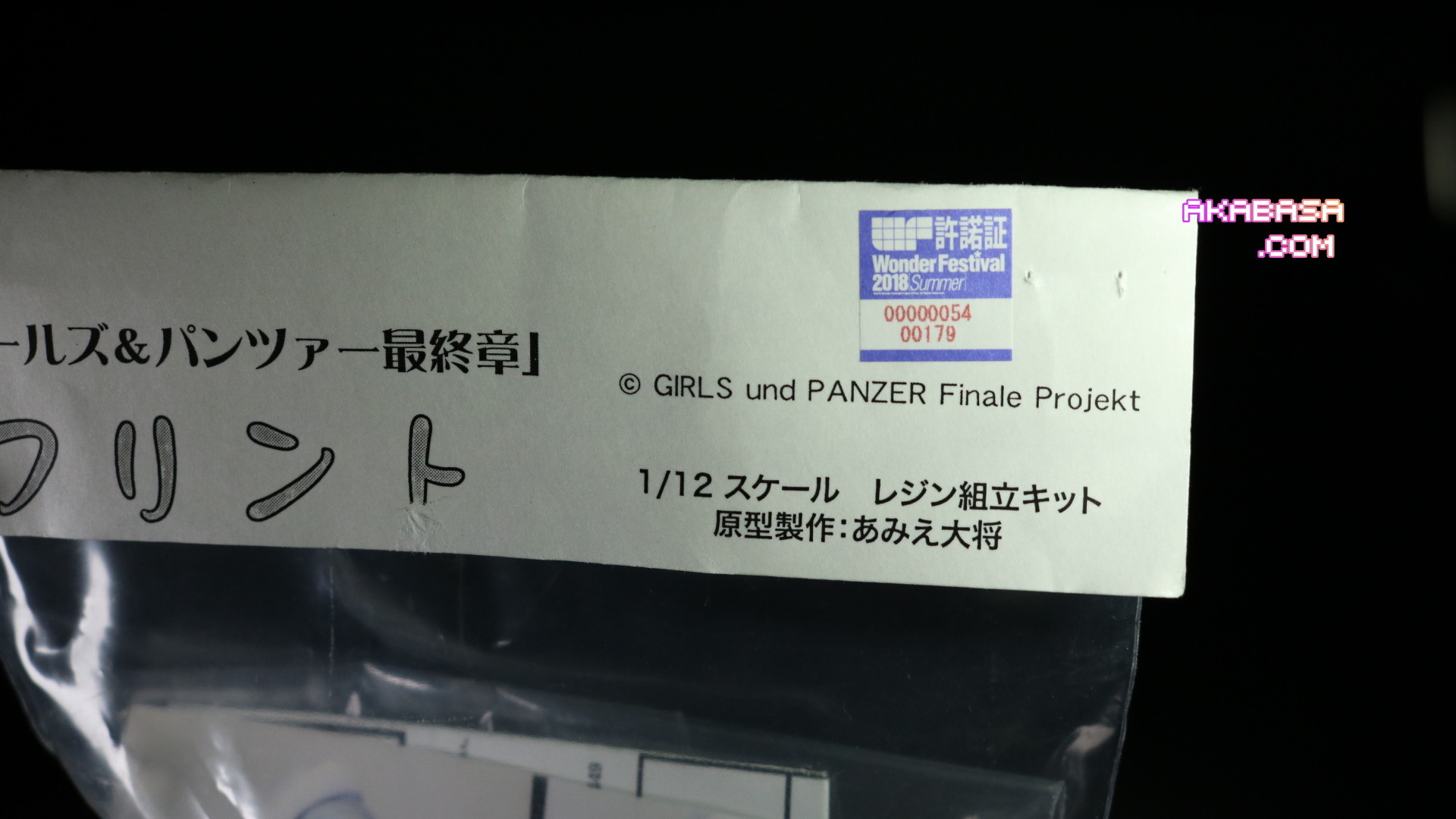 I attempted to track this kit down to no to no avail. It turned out, though, that I was using wrong search word. My general keywords while doing search is "Girls Panzer kit" in both English and Japanese.
But this kit never came up under those searches. When I searched under "Amie-Grand" though, this kit showed up on Mandrake.
I acquired this kit from Mandrake @ 7,000 yen which is 2,000 yen more than its advertised price from Amie-Grand website. However, given I've never come across Flint kit, like ever, I had to get it.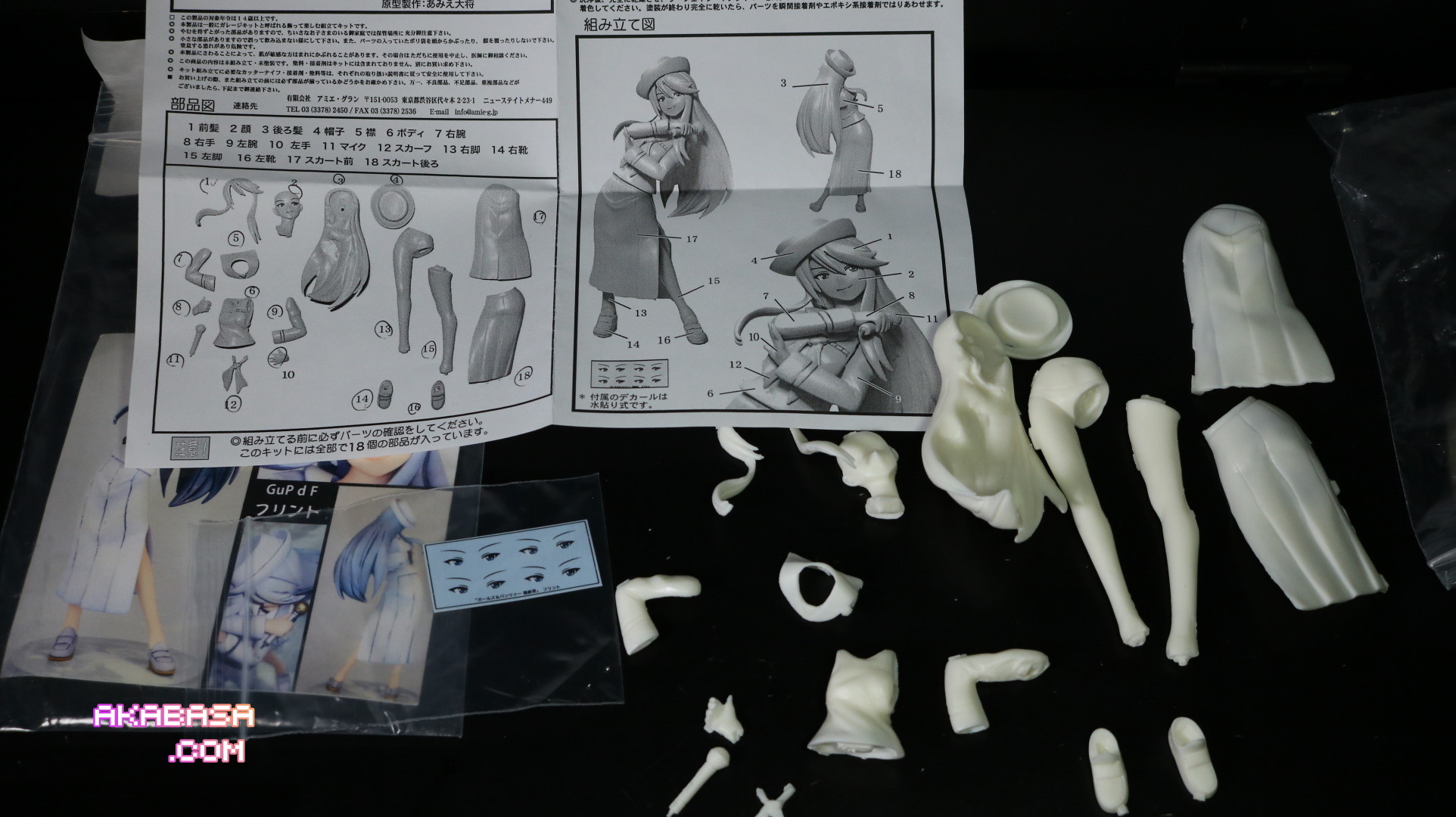 The kit was listed as "Opened / package damaged", and I could not confirm whether the kit included eye decal, so it was a bit of a gamble. However, Mandrake tends to make it clear if eye decal is missing.
It also appears that a staff manually checked the parts and counted them before being listed for sale. (Notice ballpen circles on the part list.)
Kudos for that.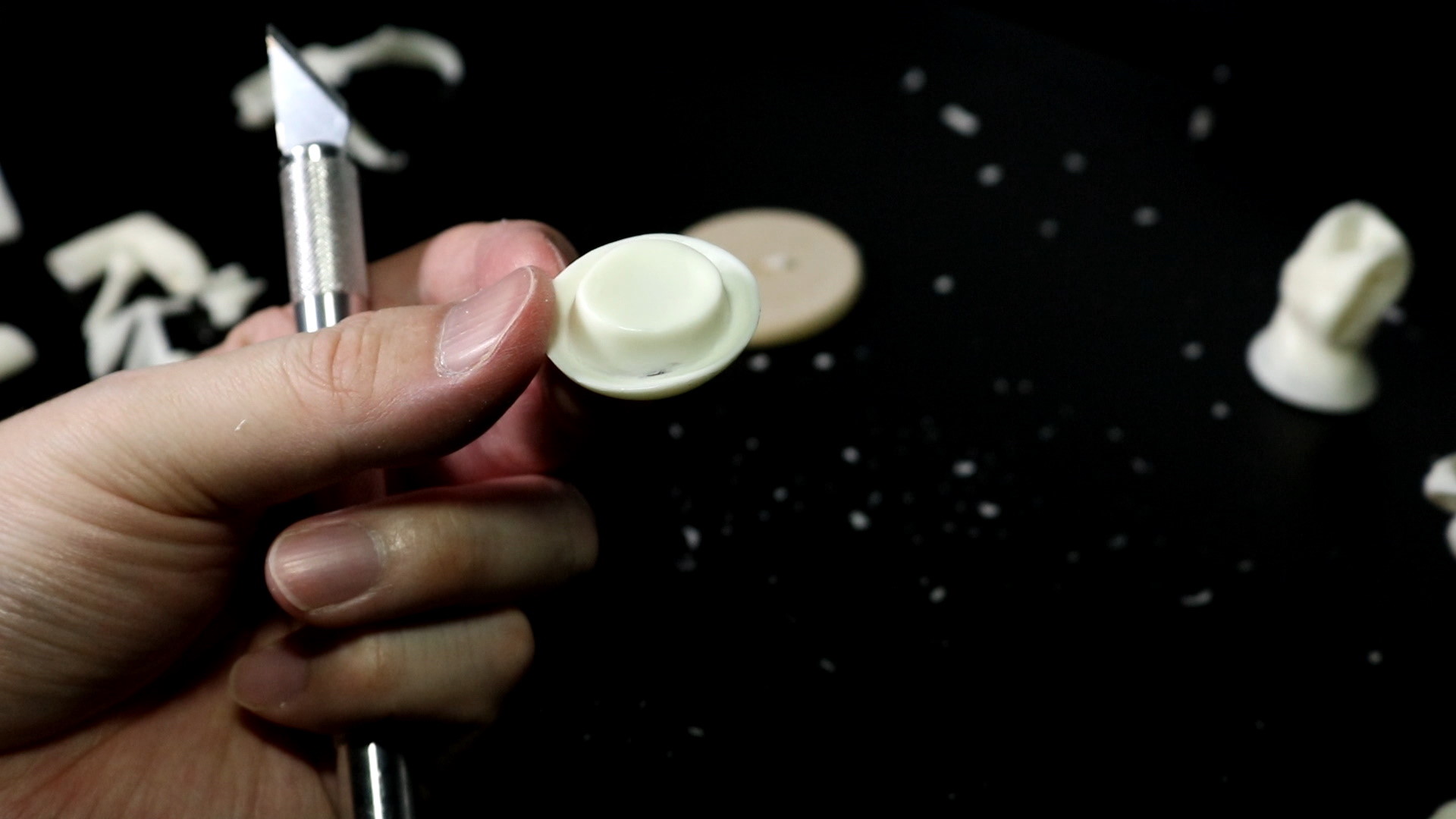 Garage kits by Amie-Grand can have an issue where resin flew too thin and leave a hole or a weakened part. I've seen such issues a few times on their kits and here we are. Flint's hat has the issue.
It is generally not a big deal since it's easily amendable. As long as the defect is not big enough, layers of paints will cover it. It might require priming though. In this case, it does not.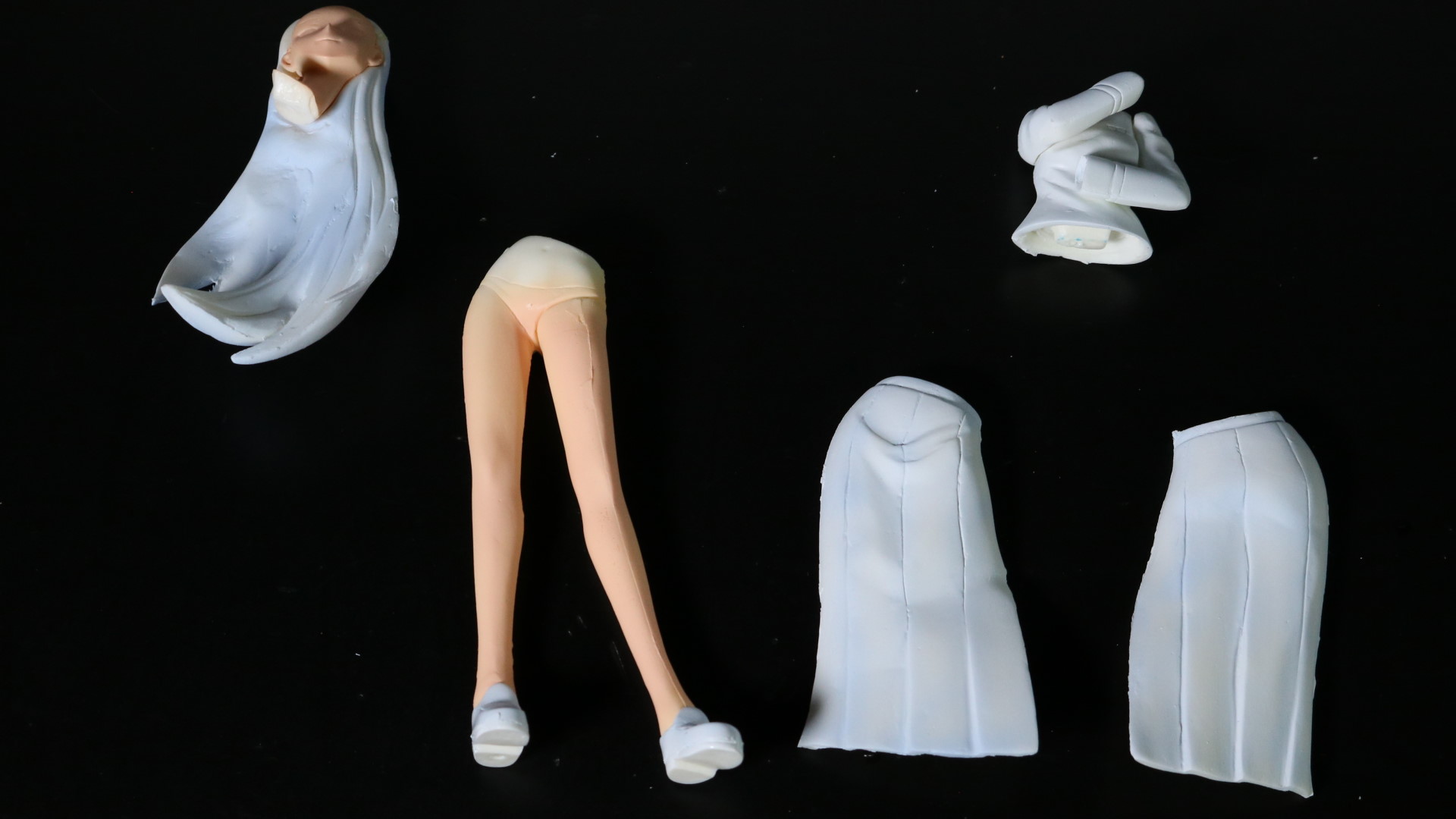 I've chosen to go with light blue/white combo. Light blue as the first layer and white as second layer. I am not focusing on her underwear this time because it won't be seen.
You could also do white/black with black as the first layer and white as second.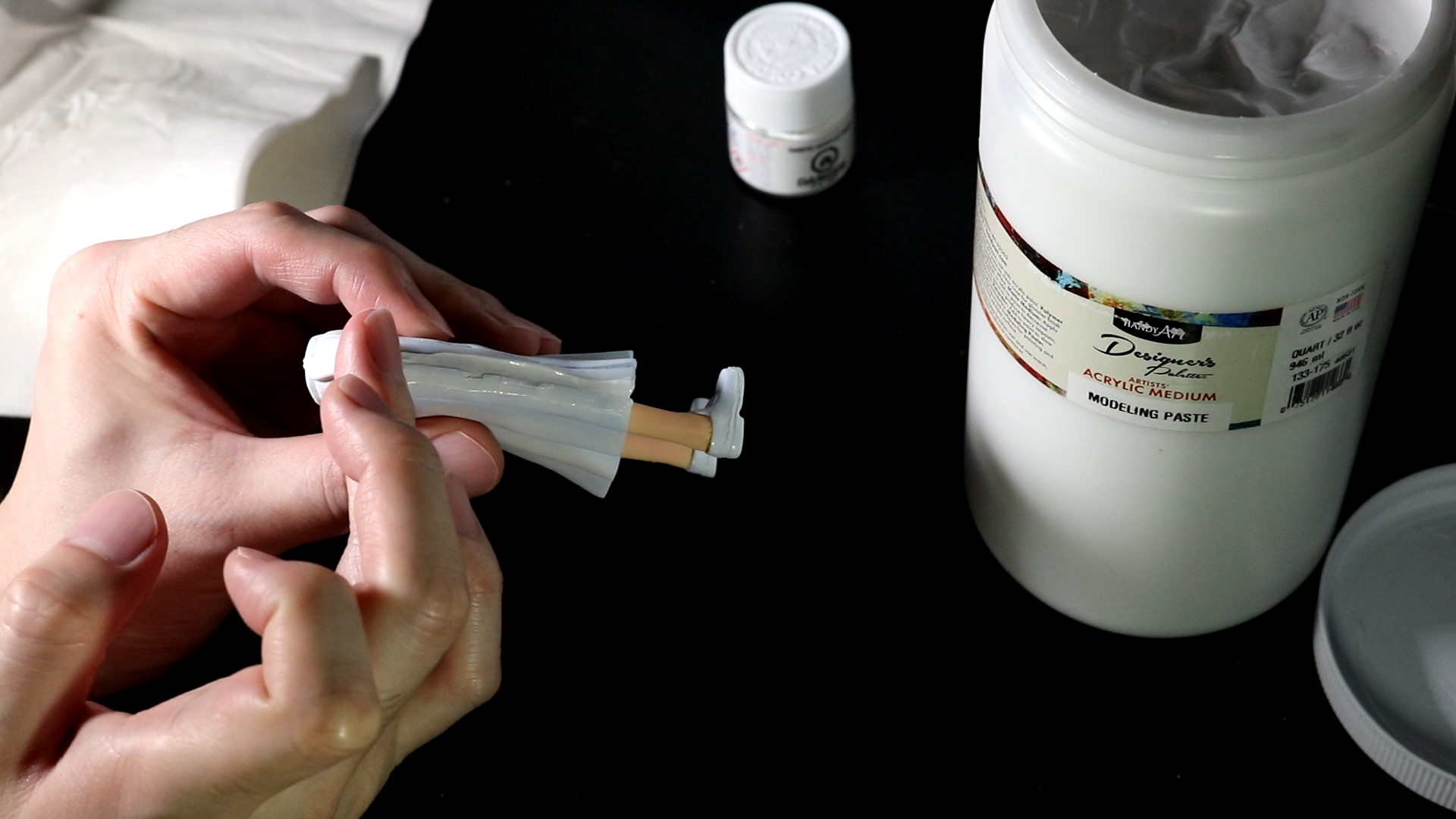 The two piece skirt is not a tight fit. It's not even close, so I am forced to use model paste to close the gap. While not hard, this process takes a long time because I need to do at least two layers to fill the gap and each layer requires at least a day to harden properly.
At this point, the skirt pieces are already glued onto the leg piece.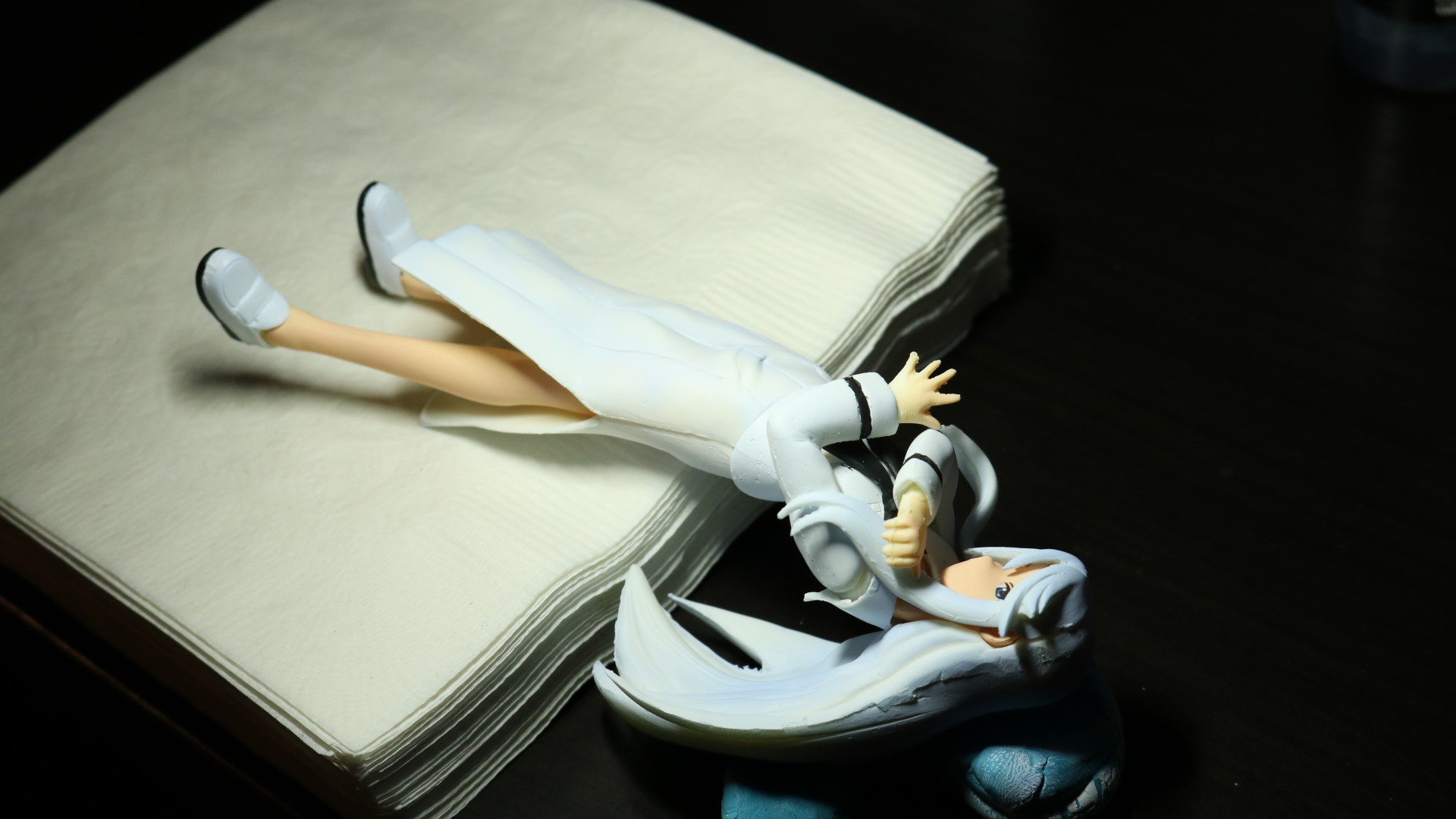 As I glue upper half with lower half, I believe this figure won't be able to stand on its own. Her hair is just too heavy. Something needs to support the hair part or I'd need to glue the foot onto a heavy base.
I choose the first option because I happen to have a few support figure arm thingy.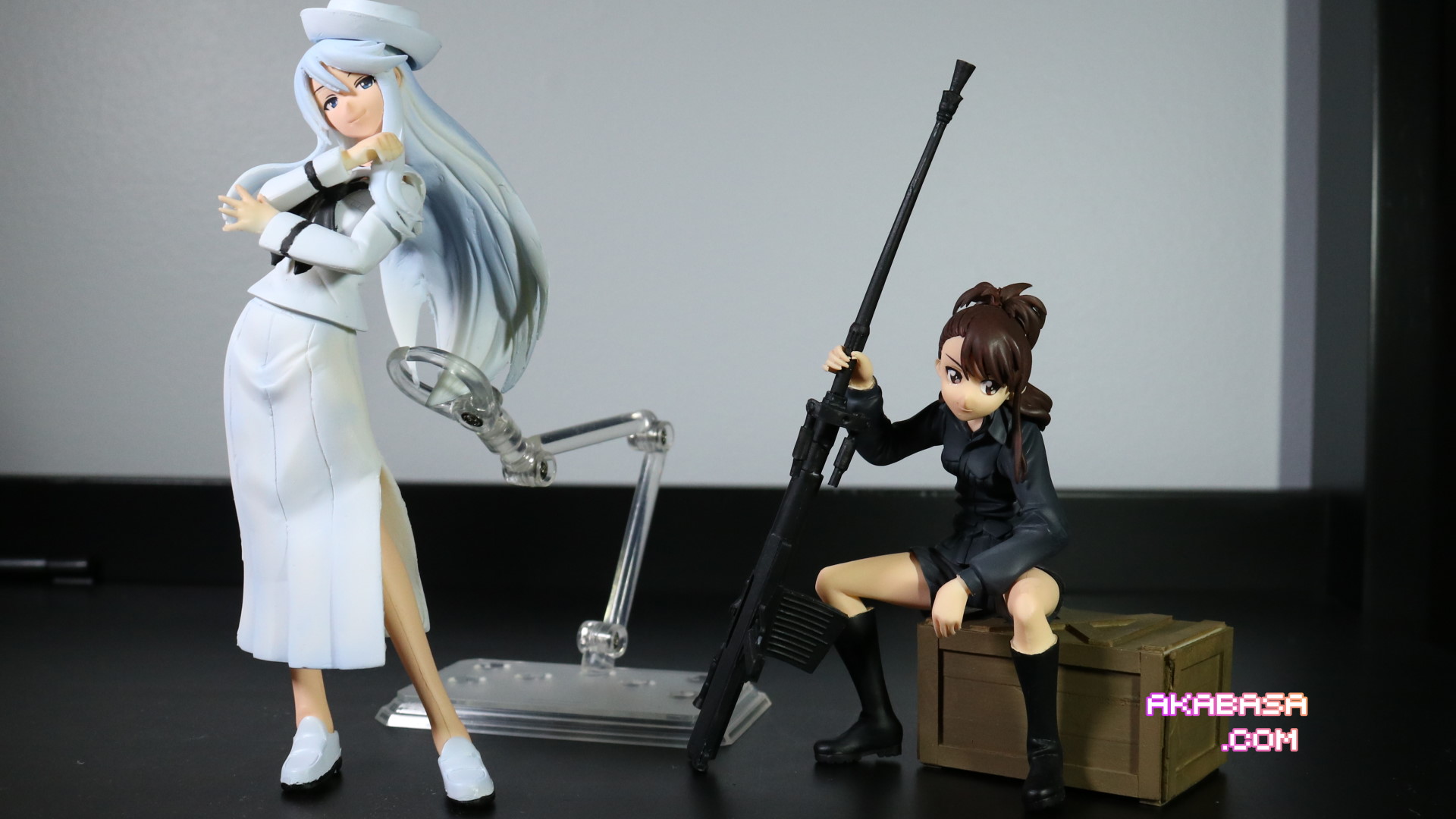 I also am not using the microphone because I can only foresee paint stains if I did that. Her hand that is supposed to hold the microphone is too close to her hair. Even without the microphone though, it looks good enough to me.
Overall, this was a fun figure to have worked on, and, for me at least, this garage kit is the first figure that came with a normal length skirt.
Parts weren't very good fit but wasn't the worst, either. It was nothing to overly complain about.
Welcome to my collection, Flint.