My 1U PC relocates.
It has been a few months since I last built my 1U rackmount PC. It hasn't given me any issues. Aside from a slightly annoying high-pitched sound from its 1U flex PSU 40mm fan, everything has been alright.
However, its temperature hasn't been kind. CPU at almost idle would stay around 60c. It would rise to around 65 ~ 70c during a video and youtube playback. That temperature is within its spec and should be safe. But my concern was that, due to lack of airflow since I wanted quietness, the whole rackmount was heating up. It had a single 40mm Nocturne fan which wasn't obviously enough. It was barely moving any meaningful amount of air.
What I am saying is that the whole motherboard, HDDs, PSU, and even its chassis – everything was around 60c. I felt that something would break down at one point if left alone.
Thus, the rig is being relocated to a 2U rackmount which I've had for a few years.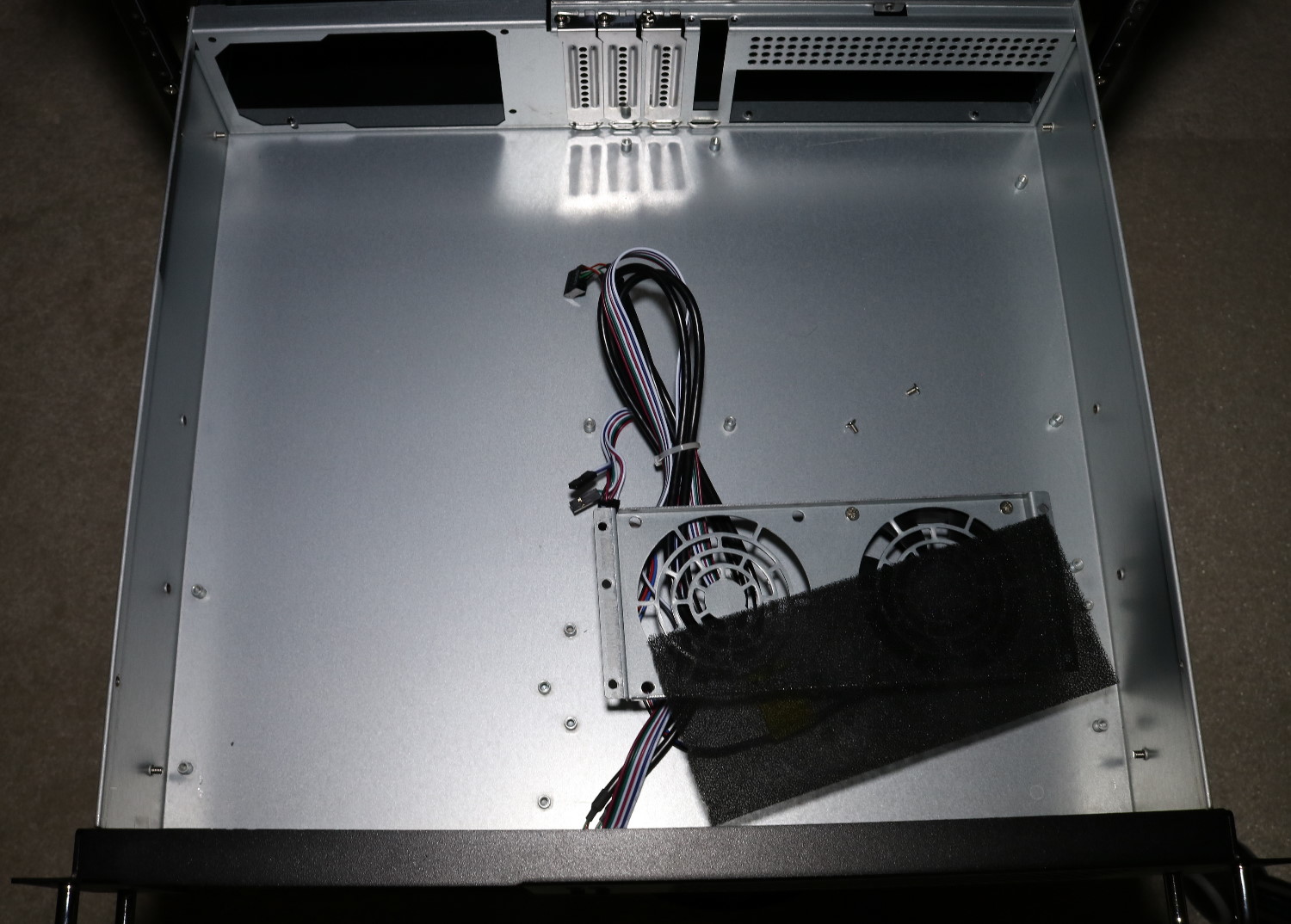 The chassis is an iStarUSA value 2U chassis. I got this at 80 CAD a few years ago from Amazon. It now costs 135 CAD if you can find one in stock. Blame Covid.
It is a very basic chassis. One might say it's too small to house several 3.5 inch HDDs but I don't use those, so it has been fine for me. I exclusively use either 2.5 inch HDDs for storage. In this build though, I am moving to m.2 storage.
Just to spice things up a little, I am going to bring back something from a grave.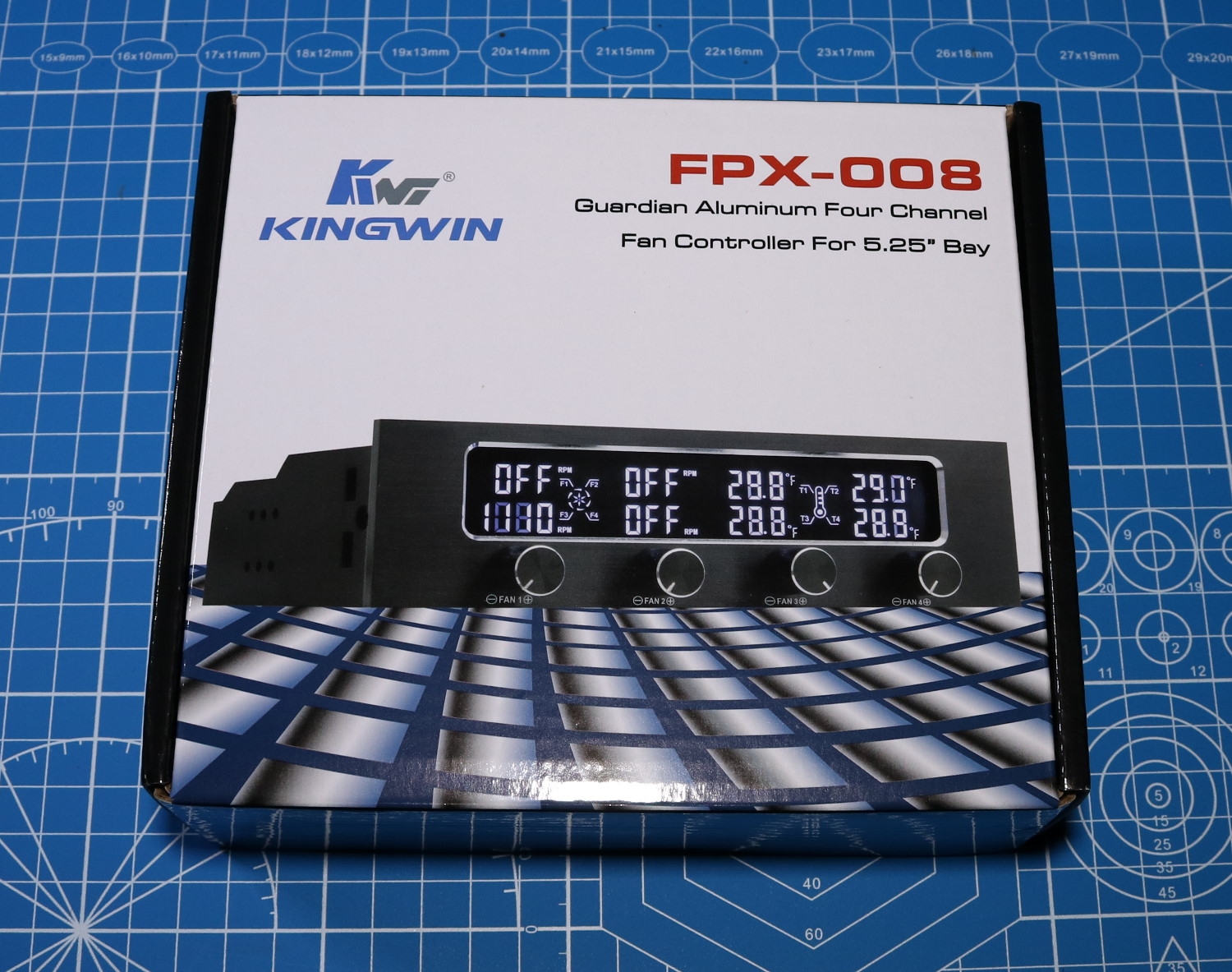 This is a 5.25 bay fan controller plus a temperature monitor bundled together. This goes into an empty 5.25 bay slot which was very common until around 2010. Then progressively computer cases with frontal 5.25 bay disappeared from the market.
I got this from Amazon for 66 CAD which is, quite frankly, overpriced AF. I could get something far cheaper but those were from China with questionable ETA. Therefore, I chose to pay more for convenience.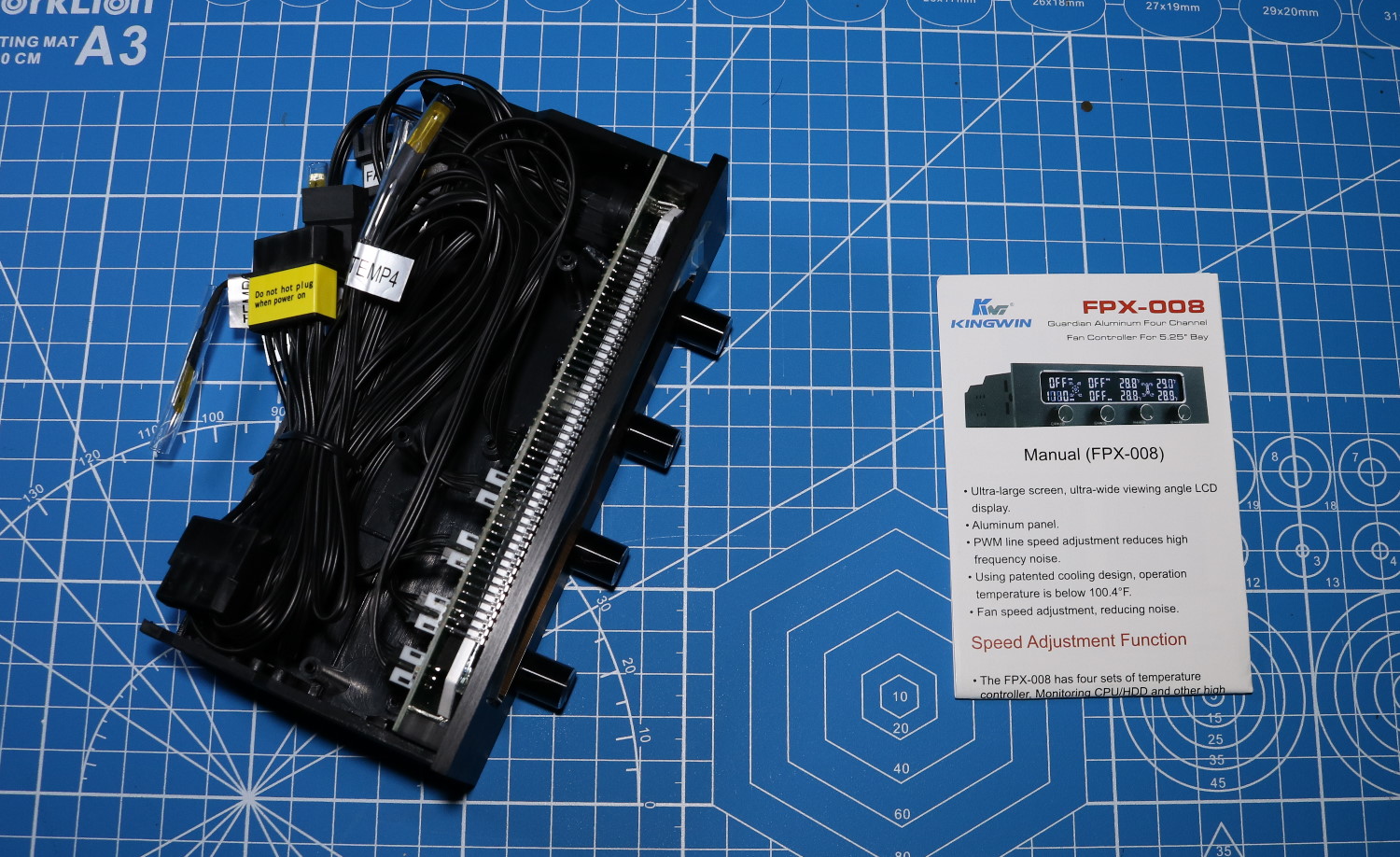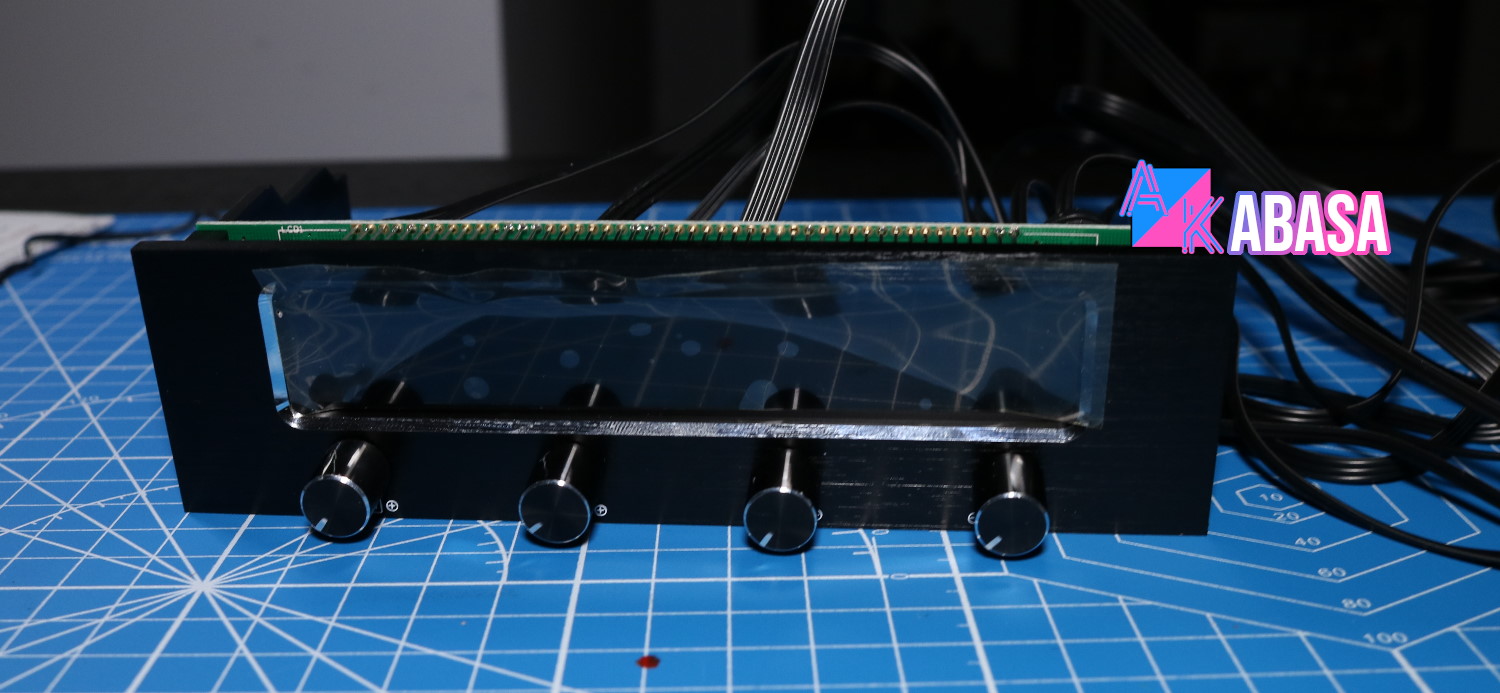 You just do not see people use these nowadays in 2022. Even finding a computer case with optional 5.25 bays is getting pretty rare now. This build does not need this, either. But, as I mentioned, this is to spice things up otherwise a dull-looking front.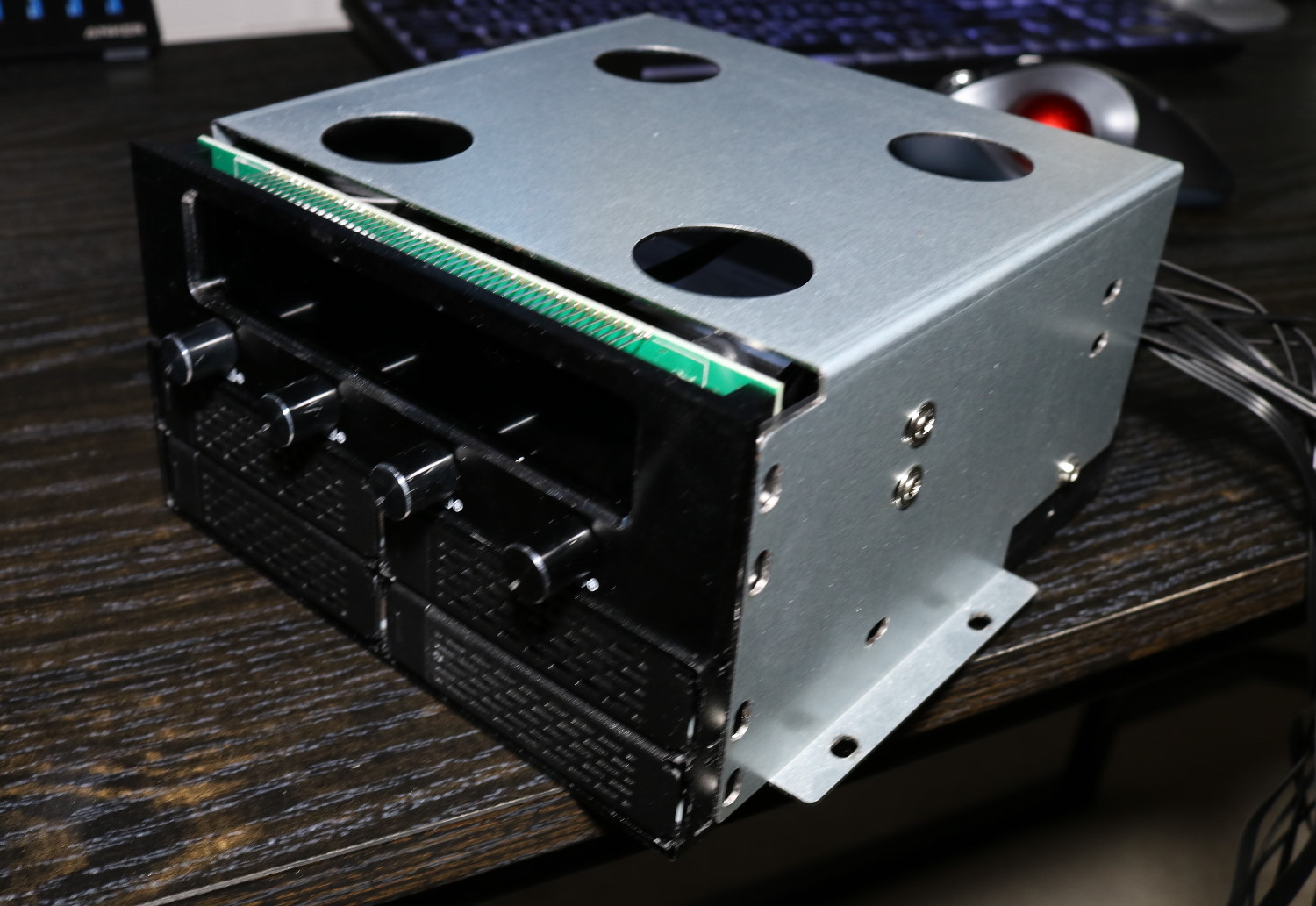 Installation into a 5.25 bay is a piece of cake. You can also see my 4-bay 2.5 inch HDD unit. The rig uses two 2.5 inch HDDs in 2TB and 4TB. However, as mentioned, I am moving to two M.2 2TB SSDs. It's there just so that moving files will be easier. Once file transfer is done, the 4-bay HDD unit will be removed and free up some cables along the way.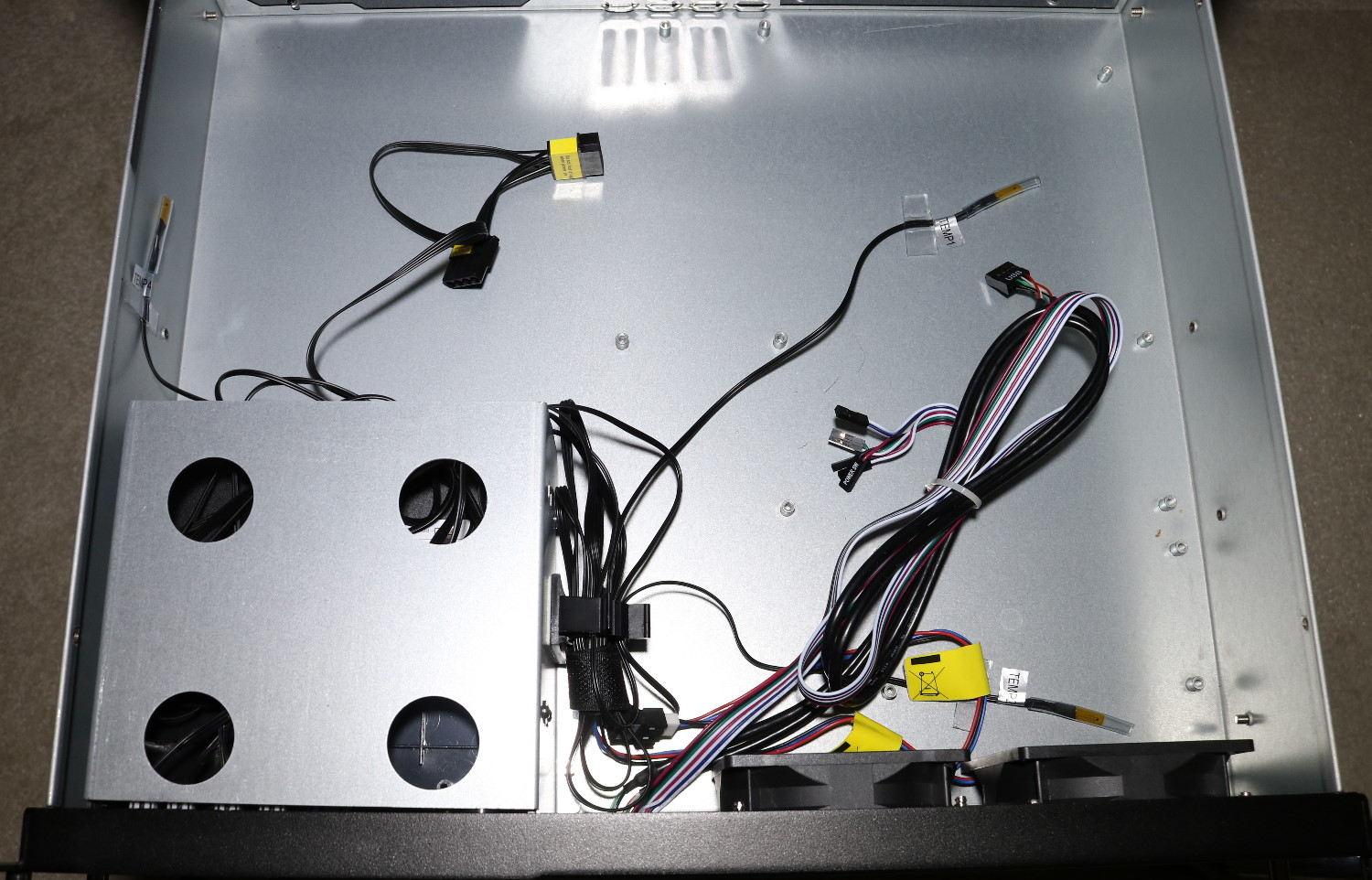 The fan controller has four temperature probes. I place one underneath a motherboard, and others are places randomly in the case. The case will have two 80mm fans connected to the unit. Then there will be a CPU fan and a PSU fan.
This rig will be really, really, silent.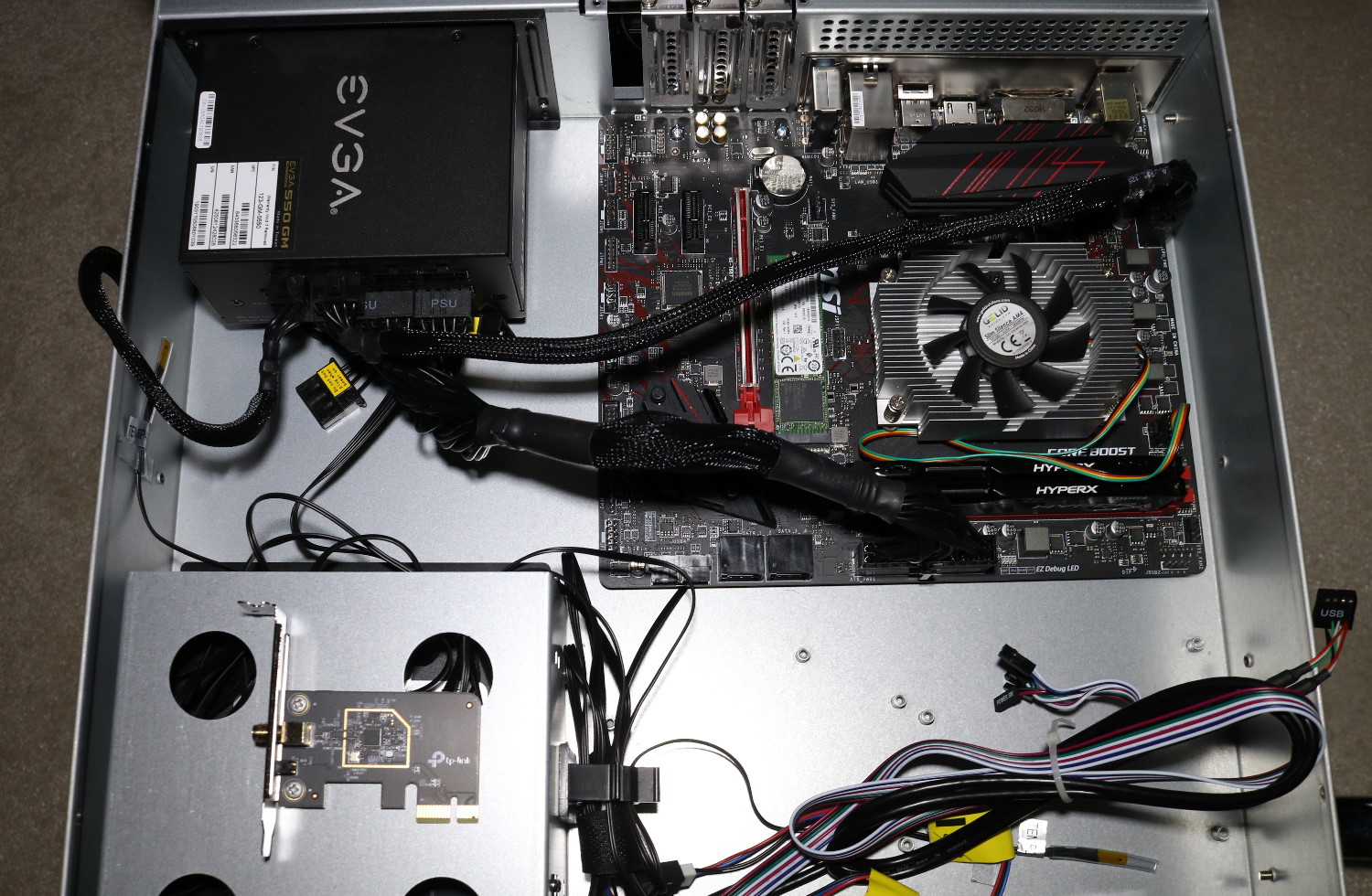 You can see a pci-E 1x wifi card above which has been discarded. I am going to use a usb wifi instead.
I am also using a SFX PSU here. These are tiny power supply units meant for SFF (Small form factor) cases. These have several advantages over regular PSUs but you have to pay a bit of premium to buy these.
The first advantage is its small size. In small cases, these are a God-send. These free up a lot of otherwise lost space.
The second advantage is its shorter cables. As you can see, it can just barely reach where it needs to go. This, again, saves space. Cable length of a regular PSU is at least twice longer, if not third, leaving you wasting a lot of space for no apparent reason.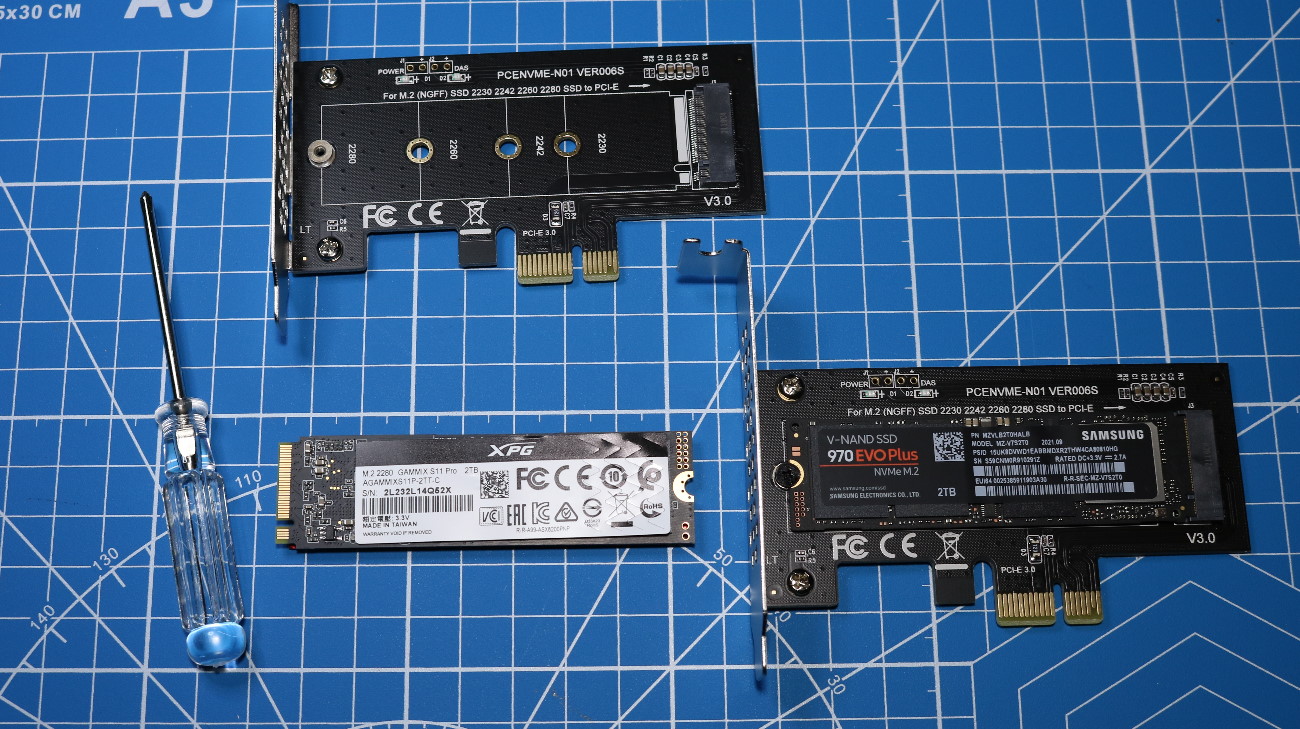 These are sone no-name M.2 to PCI-E adapter found on Amazon. Each of these cost me 18 CAD, so 36 CAD for both. Keen eyes may have noticed that it's only PCI-E 1x but that's fine. Even 1x should be faster than SATA 3, and as mere storage devices, these will rarely require the speed that 4x PCI-E offers.
The reason I chose 1x specifically is because my motherboard has only two 1x slots. It does offer a single 16x but that should be left for a GPU in case I happen to upgrade to another CPU that doesn't offer an iGPU. I want to have a 3200G or 5600G eventually but prices haven't been exactly attractively lately, so I am holding off a CPU upgrade. And I missed out on a sale on Ryzen 3100.
The first SSD I have is a Samsung 970 Evo plus 2TB NVMe. The second SSD is XPG S11 2TB NVMe. The Samsung one is a high-end one, and XPG is a low-end. But both have a RAM, SLC cache, and TLC chips. I specifically avoided any SSD with QLC.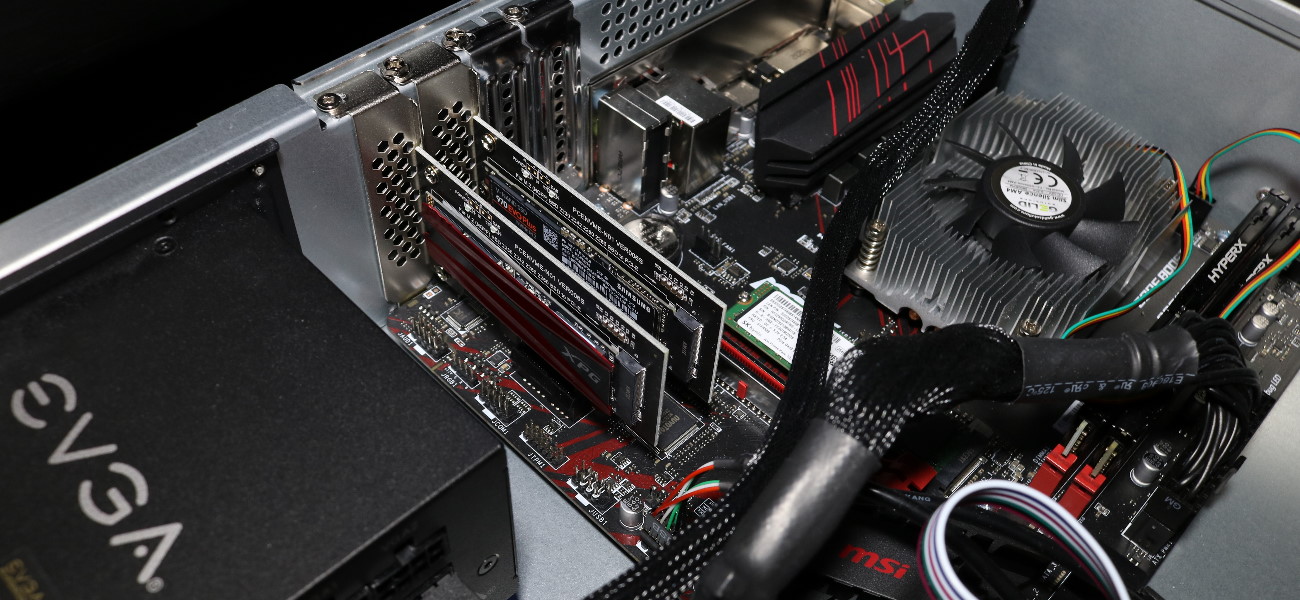 The reason I didn't purchase a single 4TB SSD is simple: budget. I couldn't shell out about 600 CAD at once. The Samsung one was purchased with Amazon payments (5 months, no interest at 280 CAD, BlackFriday sale). And the XPG one had a huge 30 CAD coupon which made it 199 CAD.
A single 4TB M.2 SSD will cost at least 500 CAD for low-end ones. Another reason for having two drives is that I don't want a single point of failure and I don't like using any form of RAID for home storage applications.
None of the data I have on these is critical. Most of it can be found on Youtube, but I have a bandwidth limit, so I download what I watch frequently onto these. There are some that is somewhat rare, and those are backed up separately to an external drive I have.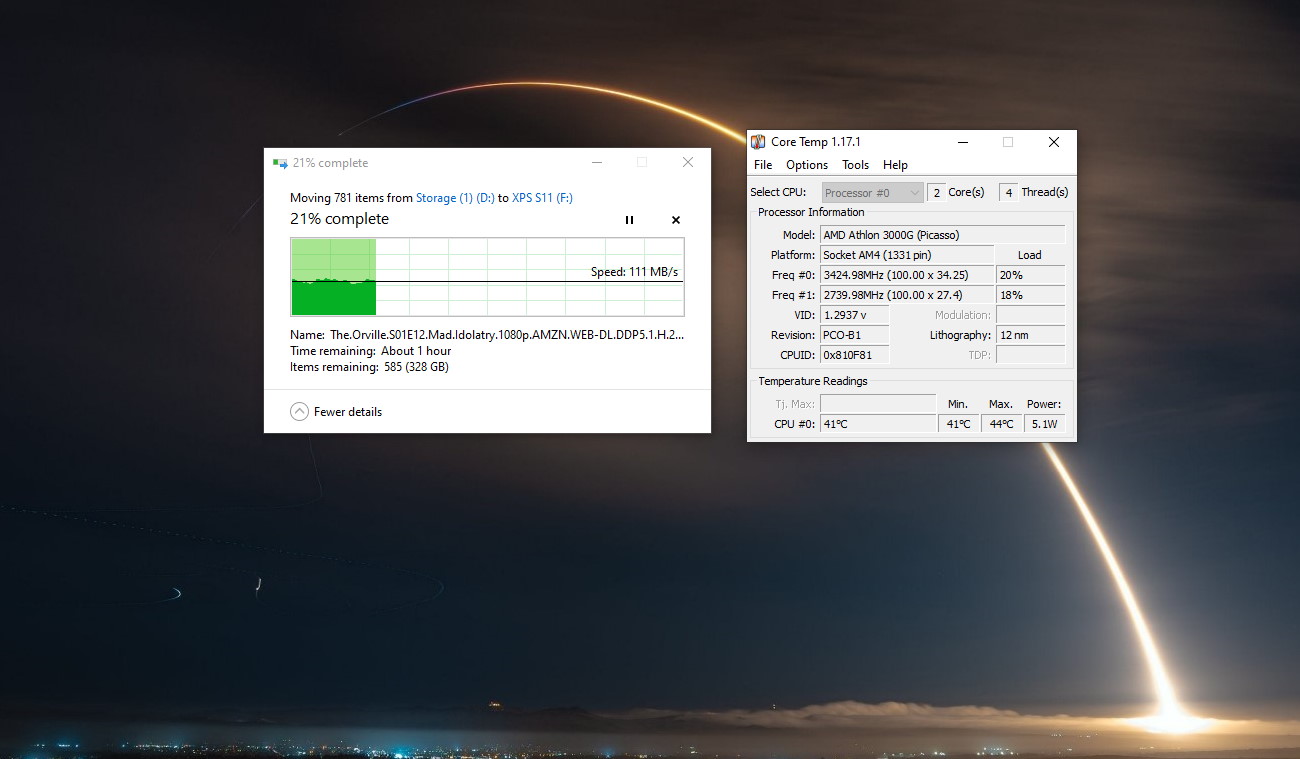 CPU temp is about 44c which is a clear improvement from my previous 65c ~ 70c. It can be better if I installed a better cooler, but I am going to leave it as is because 44c is good enough. If I ever upgrade its CPU, I will install a better cooler.
Regarding the file transfer, the bottleneck is the spindle hard drive. 110MB/s for a spindle hard drive is as fast as it is going to get. In the screenshot, above, it was moving around 400GB of files, all of which are video. It was moving to XPG M.2 and it managed to retain a steady 110MB/s all the way.
Now, I am going to make a transfer between the two M.2 drive and see how fast it goes. Remember, it's on PCI-E 1x lane.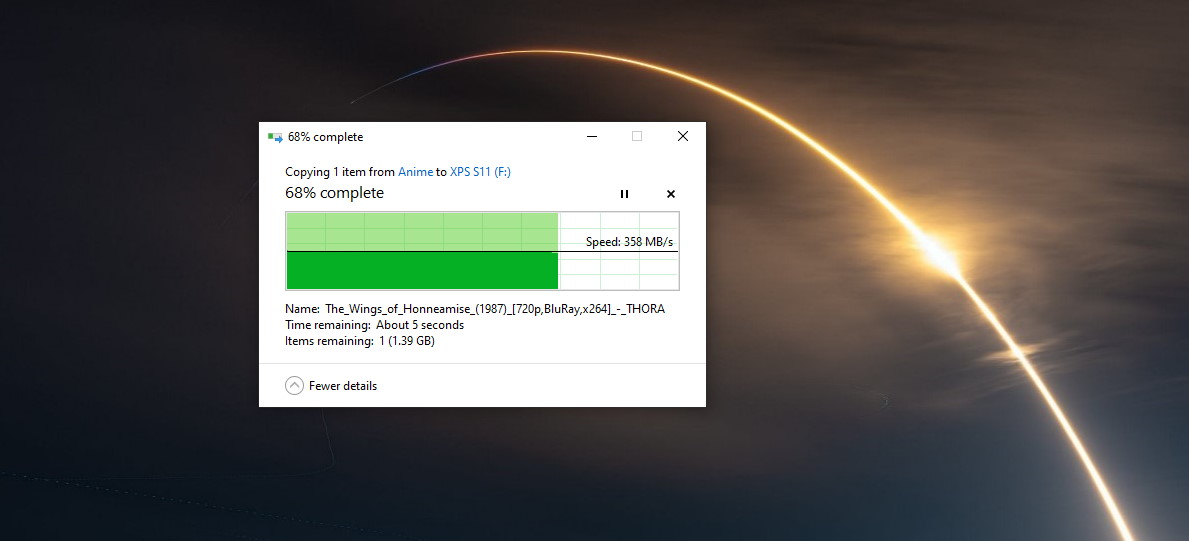 360 MB/s is just about what I'd expect. It's advertised write speed under idle conditions is about 3,000 MB/s. But who needs that kind of speed in daily usage?
Now, let's look at the controller.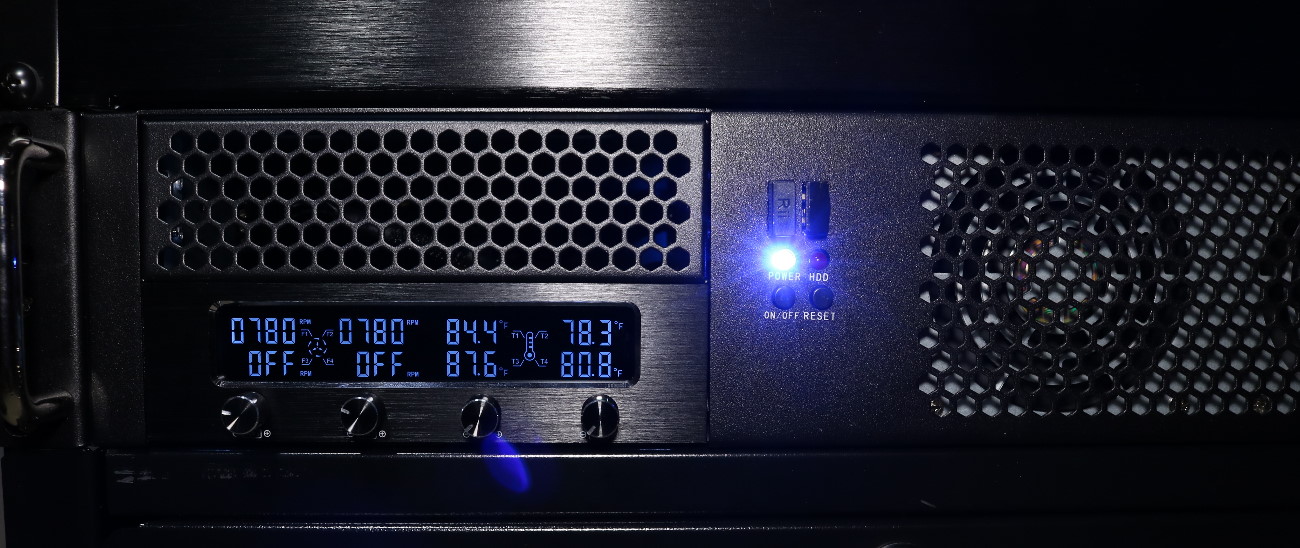 Looks good enough to me. The front panel of the controller is aluminum which adds to its flavor overall.
So, now I've moved completely away from spindle hard drives. 4TB SSD storage is enough for me, and there is a room for additional M.2 SSDs if absolutely required. It's the 16x slot.
If I use StarTech 3-port M.2 adapter PEXM2SAT32N1, I can potentially add 3 more M.2 drives.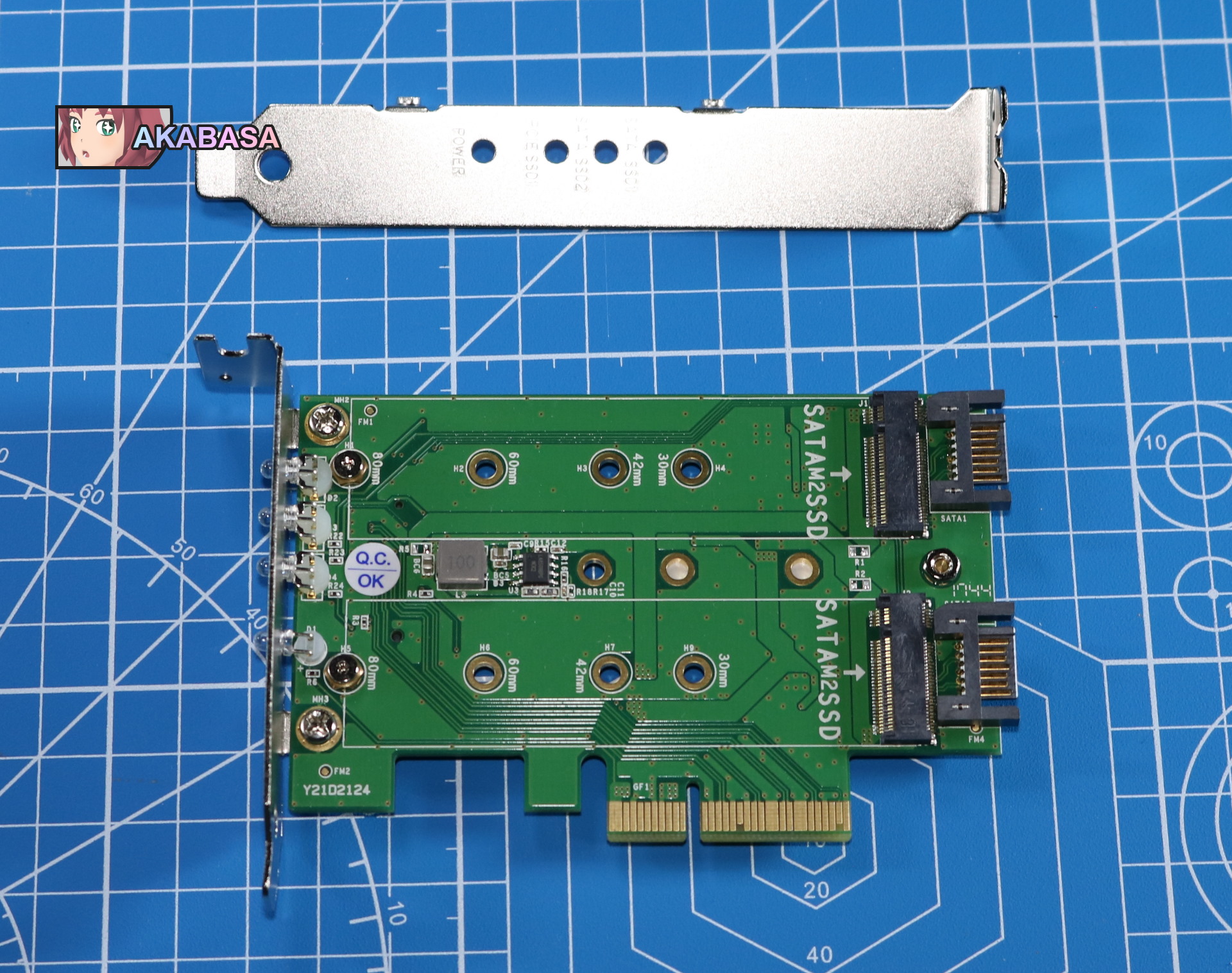 Which can translate to 6TB of additional storage. It is somewhat important to note that none of these will require power cables. Less cables are better.
Until next time.