StarTech 3-port M.2 adapter PEXM2SAT32N1
Another weird PC gadget from me.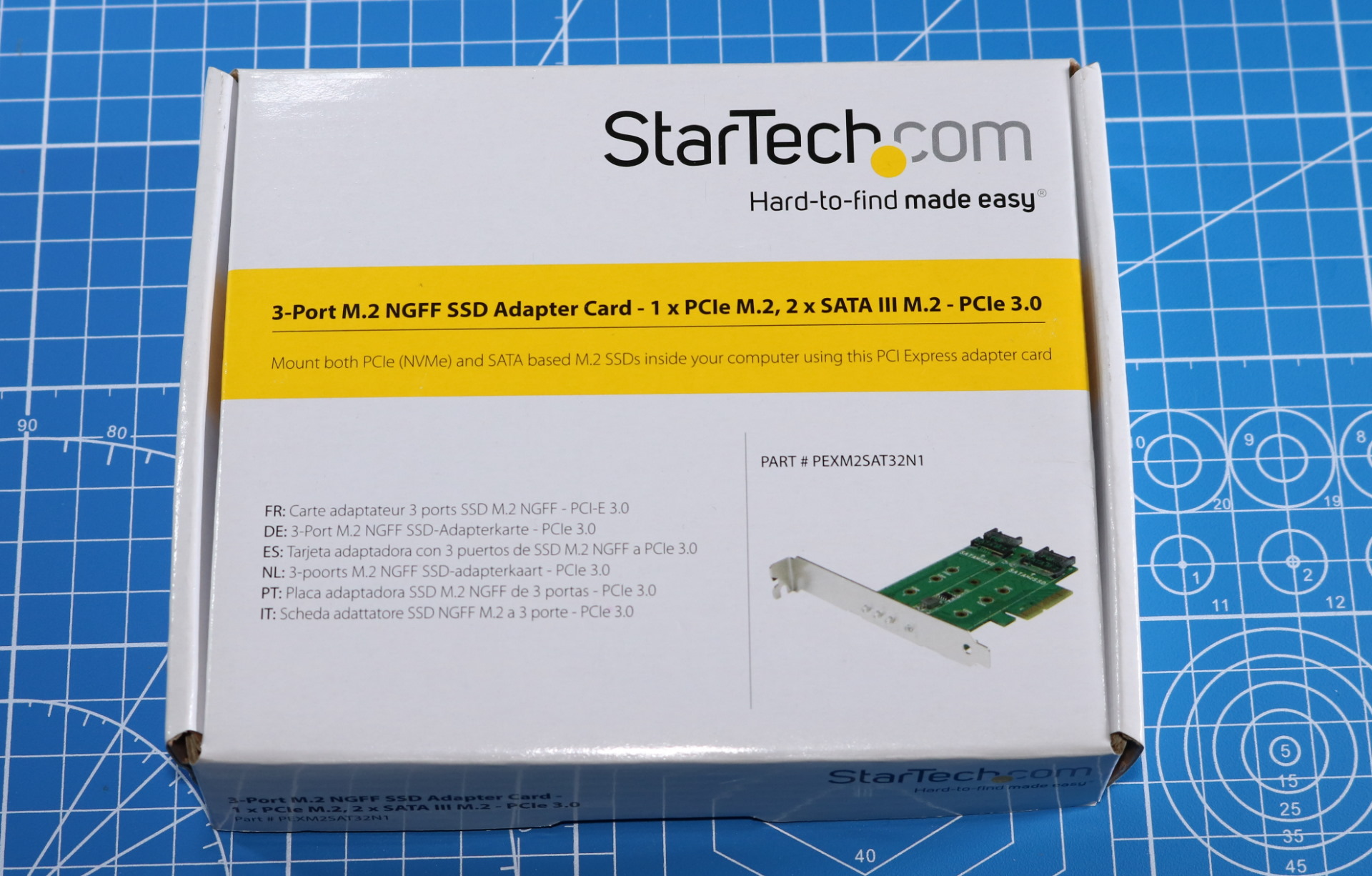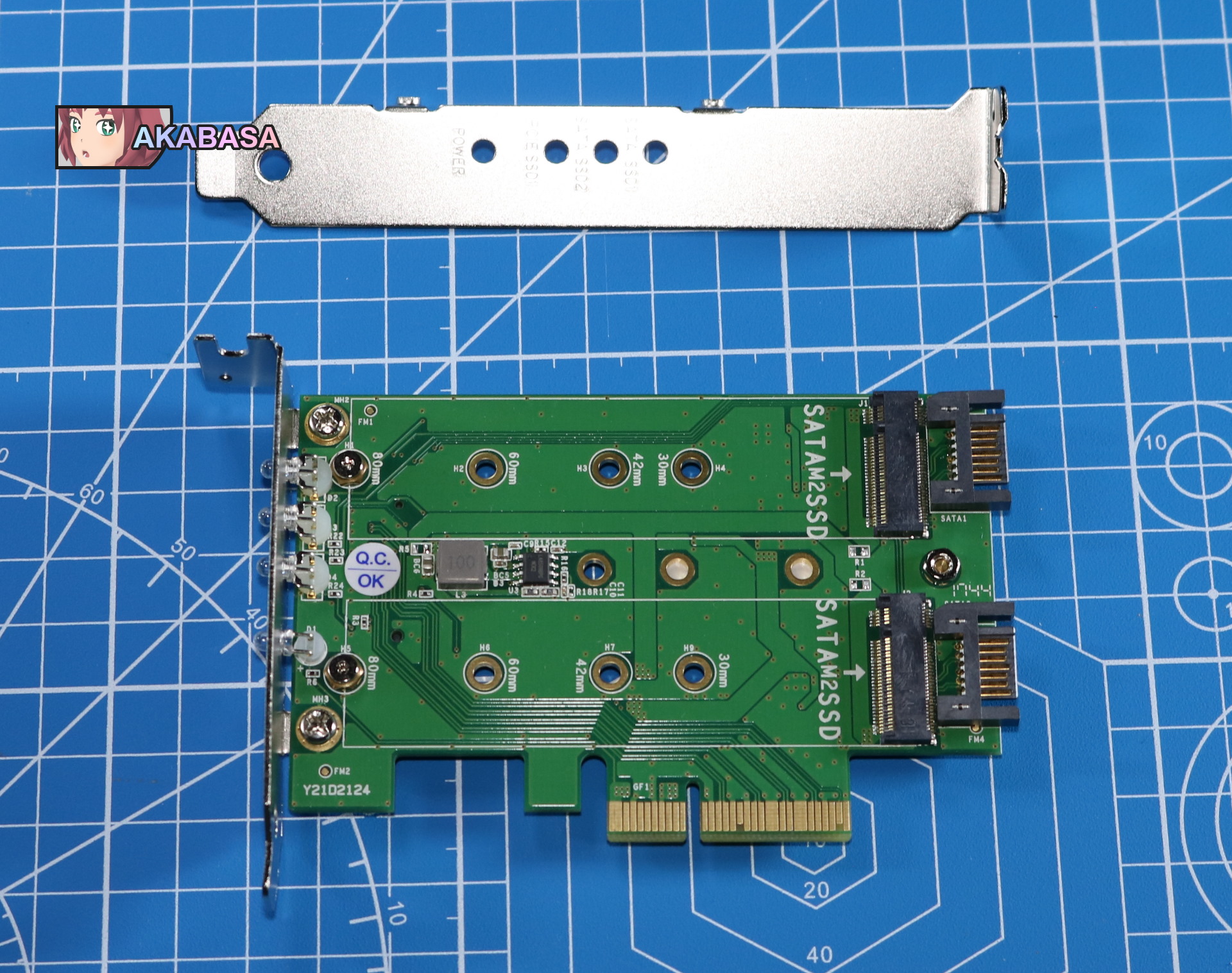 This is 4x PCI-E adapter for two SATA SSDs and a NvMe drive. The main purpose of this thing is for older motherboards that don't feature any onboard M.2 slots or for a set up where you want to use more M.2 drives than usual.
Or it can be used as an extension of existing M.2 drive array. It's important to note that, for SATA M.2, you will need to use SATA cables to connect but you do not need power cables. It's powered via PCI-E lane. The latter advantage is why I bought this thing because, in my builds, I don't tend to use SATA power cables at all from a PSU.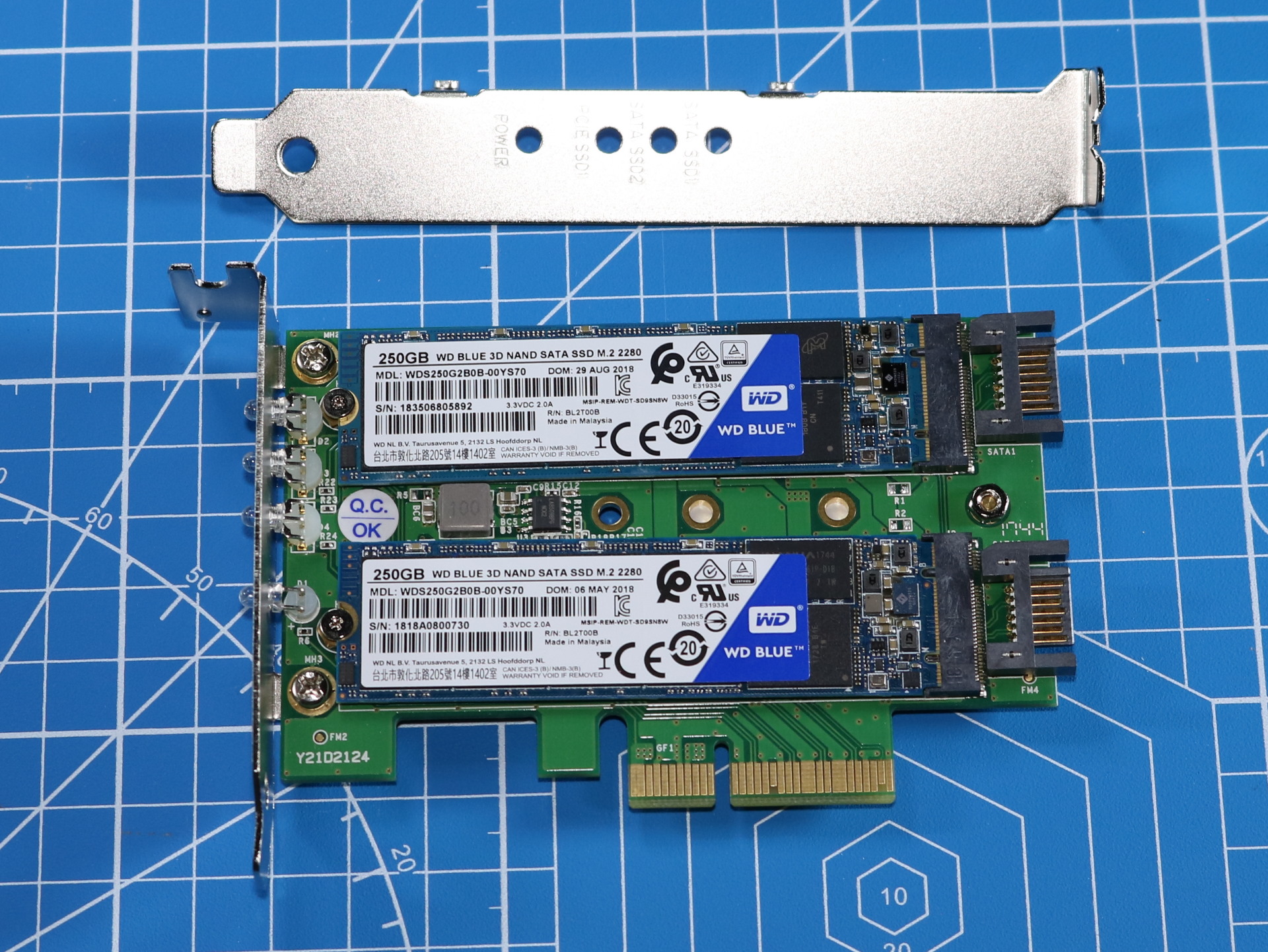 Less cables = a cleaner set up. It may not be a big deal in large cases, but I tend to work with small cases where one less cable makes a noticeable difference in cleanliness.
As you can see, the box includes a low-profile bracket. It comes with a regular bracket installed, but I used this in a 2U set up which is why you are seeing it with a low profile bracket installed instead.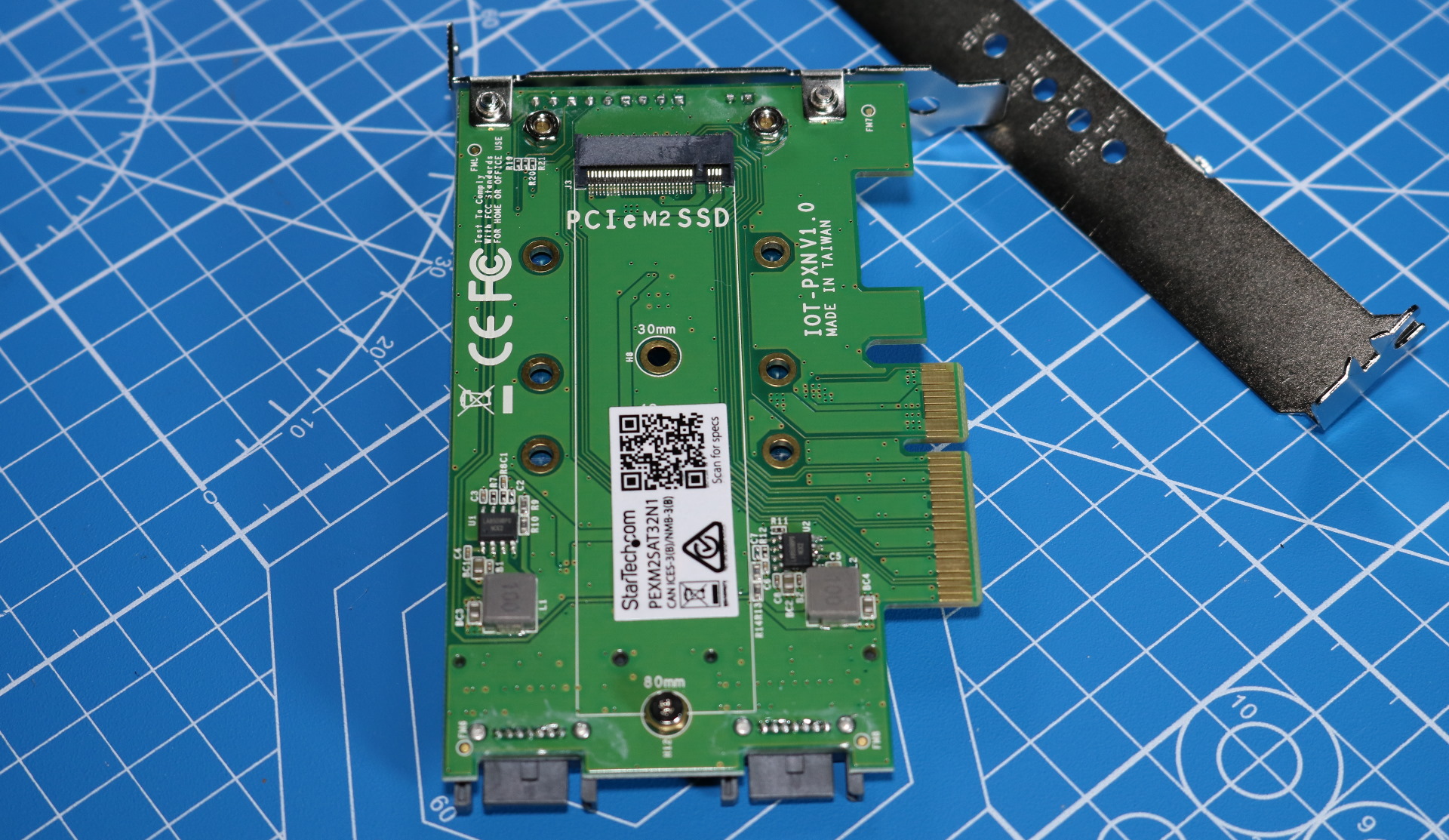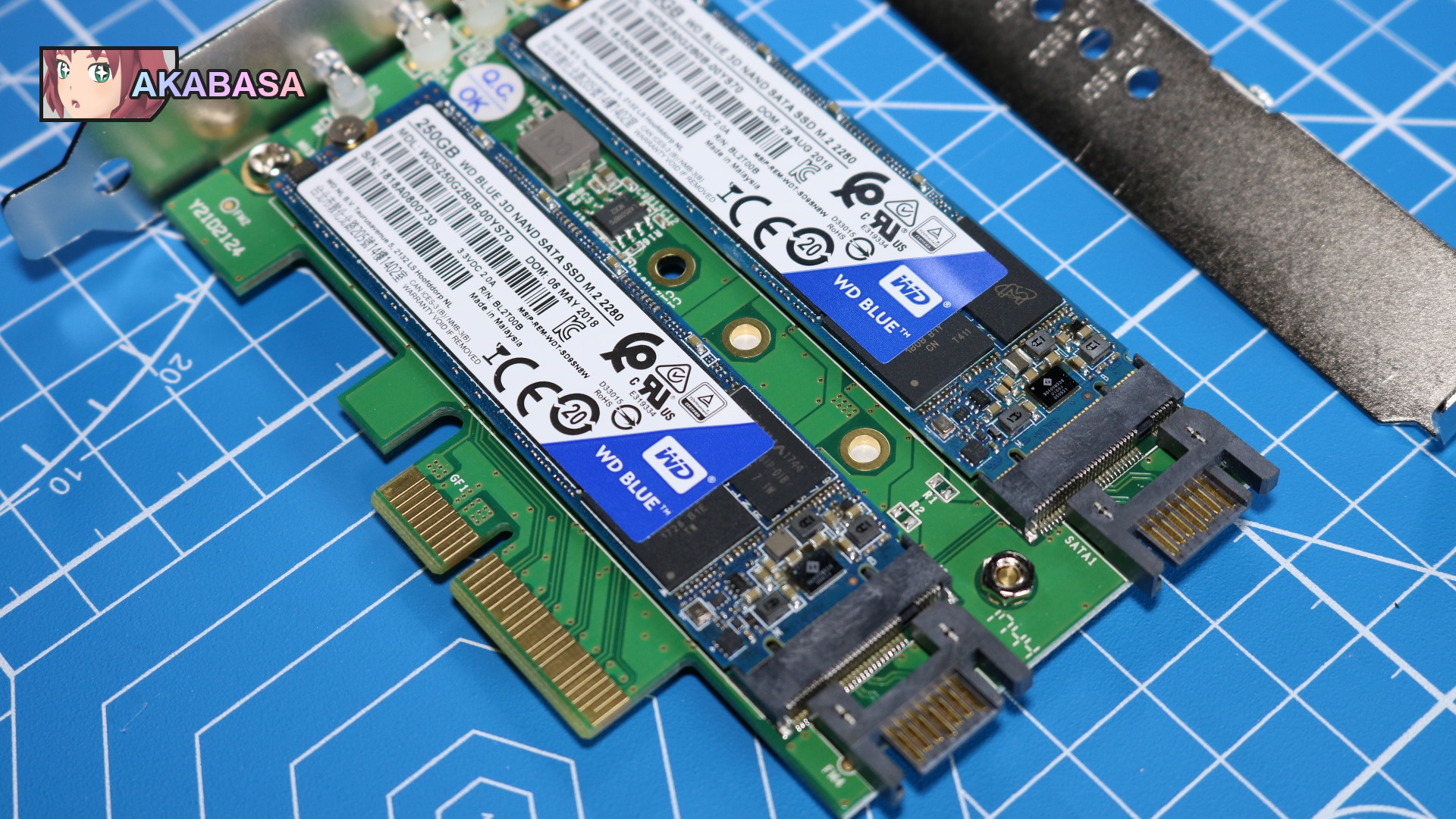 Overall, this gadget can actually be useful, especially in rackmounts where you don't want to use weirdly placed HDD slots. This gadget allows drives to be on top of a motherboard as long as you are using M.2 drives only.
Until next time.