[Evil God Creation] Mikko
Hmnm, this is a non-scale Mikko kit by a circle called "Evil God creation" or that is what Google translator has told me. The name of the circle is in Kanji which is my weak point in Japanese. It's written "邪神創造", so if you happen to have a better translation for it, please comment.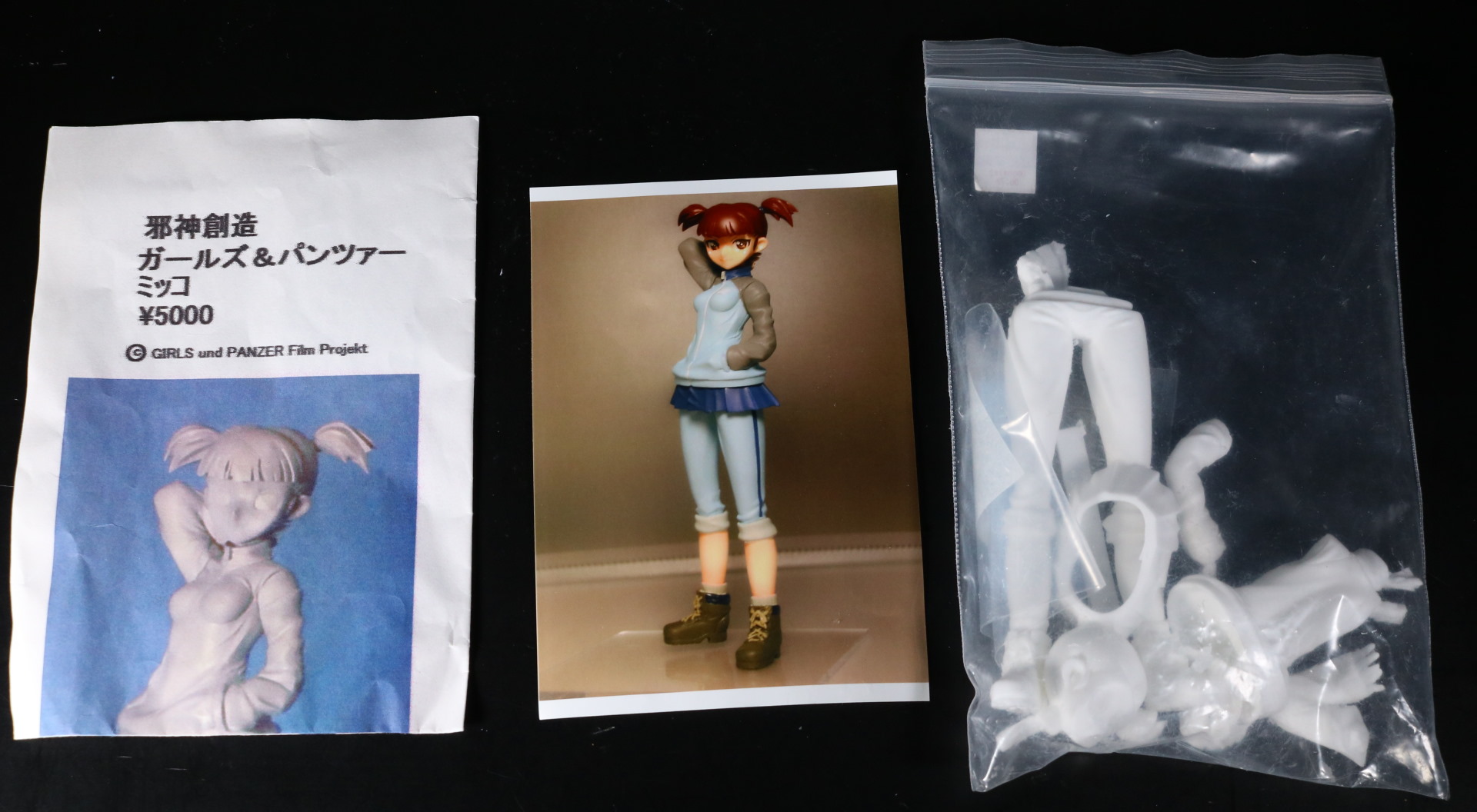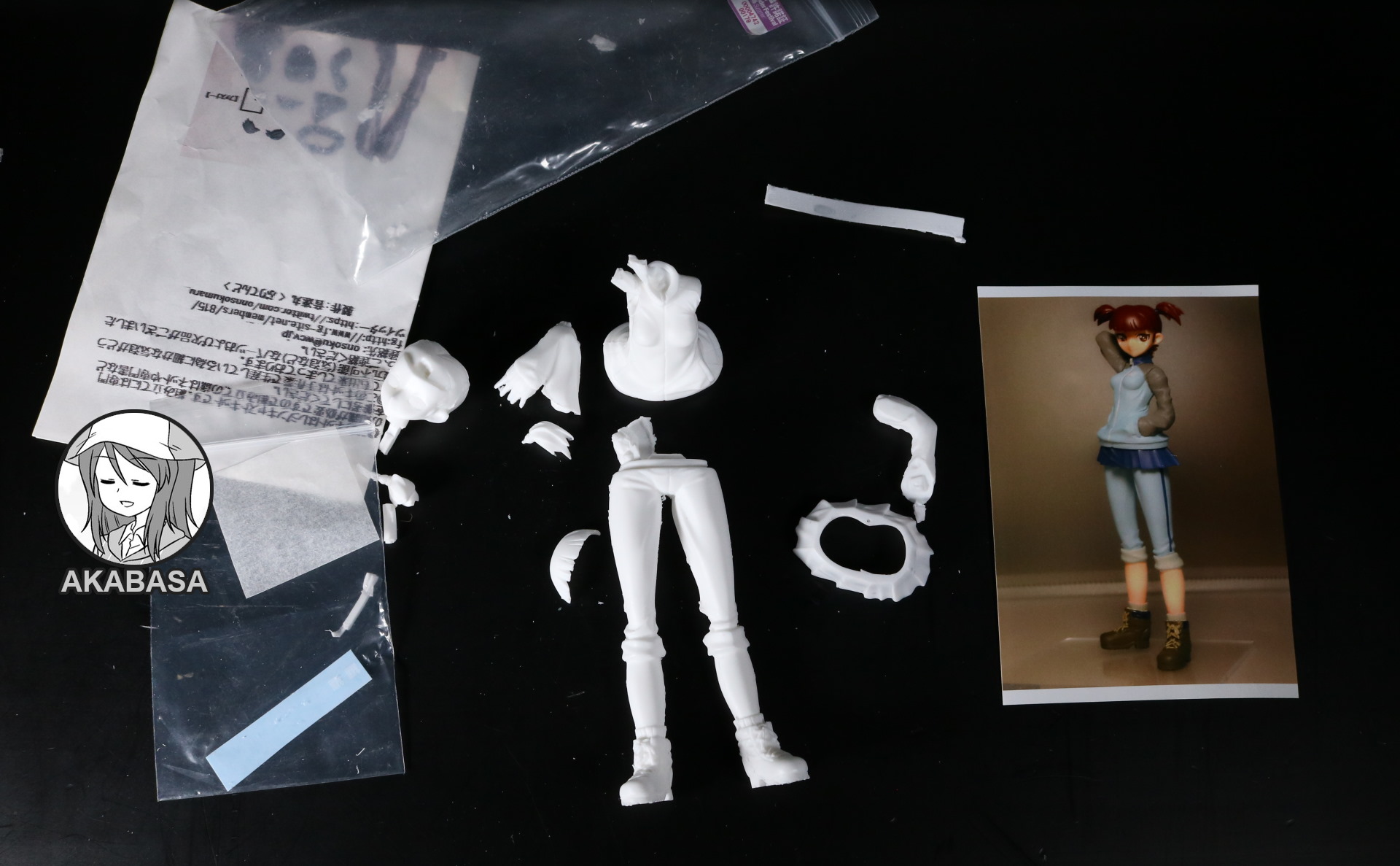 This is my third and final acquisition from Suruga-ya. Getting this was a gamble because there was no info whatsoever on this kit.
As you can see, there is no eye decal. However, there is a hint that there used to be one. Look at the square wax paper in the zippo bag on bottom left. It means originally the kit had an eye decal sheet. Someone took it.
Other than missing the eye decal, I am mostly happy with what I've gotten. The scale of this kit is loosely 1/9. The figure itself seems rather small for 1/9 until I found out that Mikko's height is only 143cm.
Still, she is a lot taller than Katyusha whose height is only 127cm, ouch.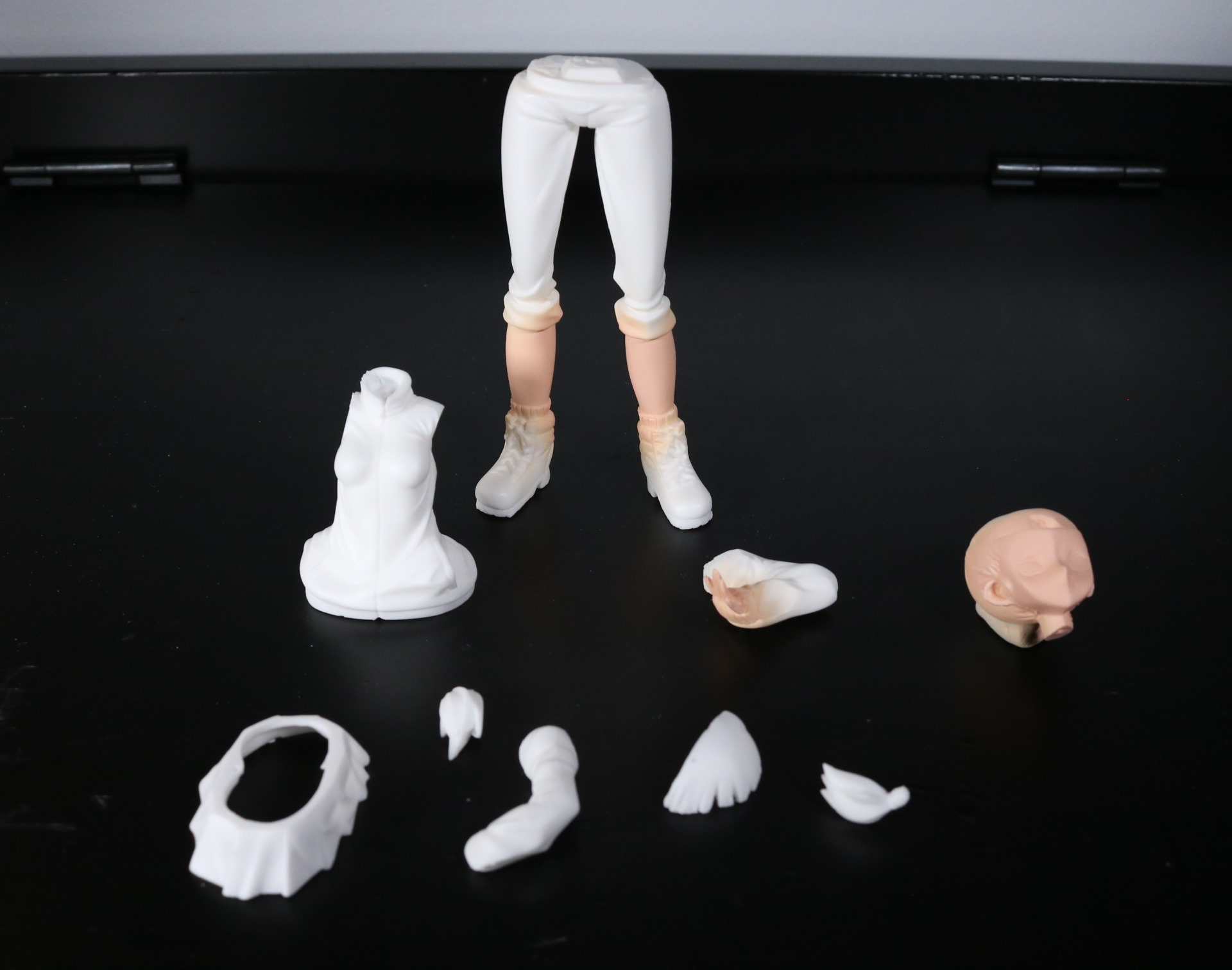 As you can see, her lower body come in one part which will complicate things. Her hair and face are also a one-piece which will make things complicated.
This kit isn't going to be an easy ride was my gut feeling when I opened it.
Anyway, I always go for skin paint first, so that is what I've done here.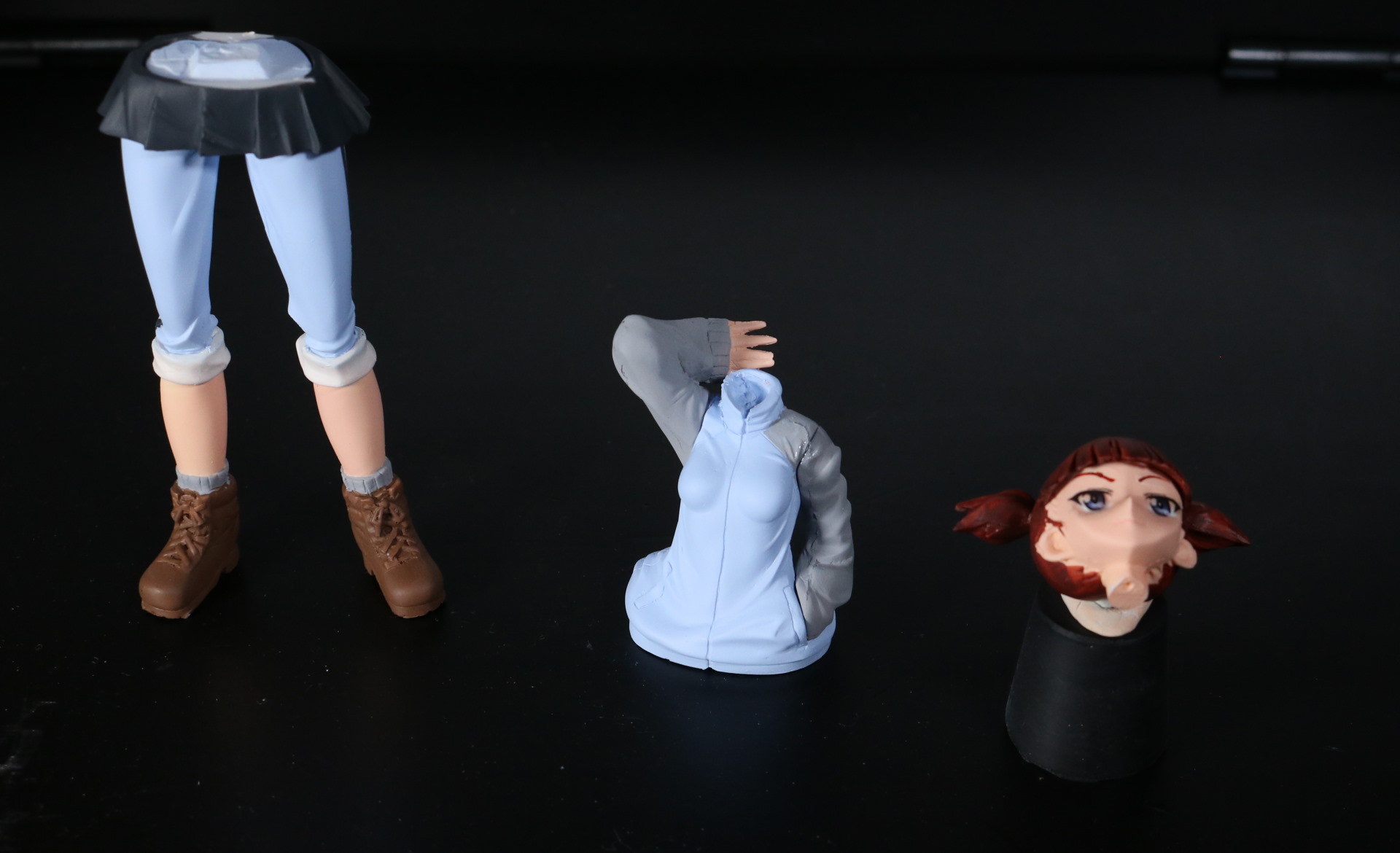 Actually, despite my initial skepticism, the progress is smooth. Either that, I am getting better at this. I have not made any glaring errors among the way.
I also said there was no eye decal but you can see that Mikko's head has eyes.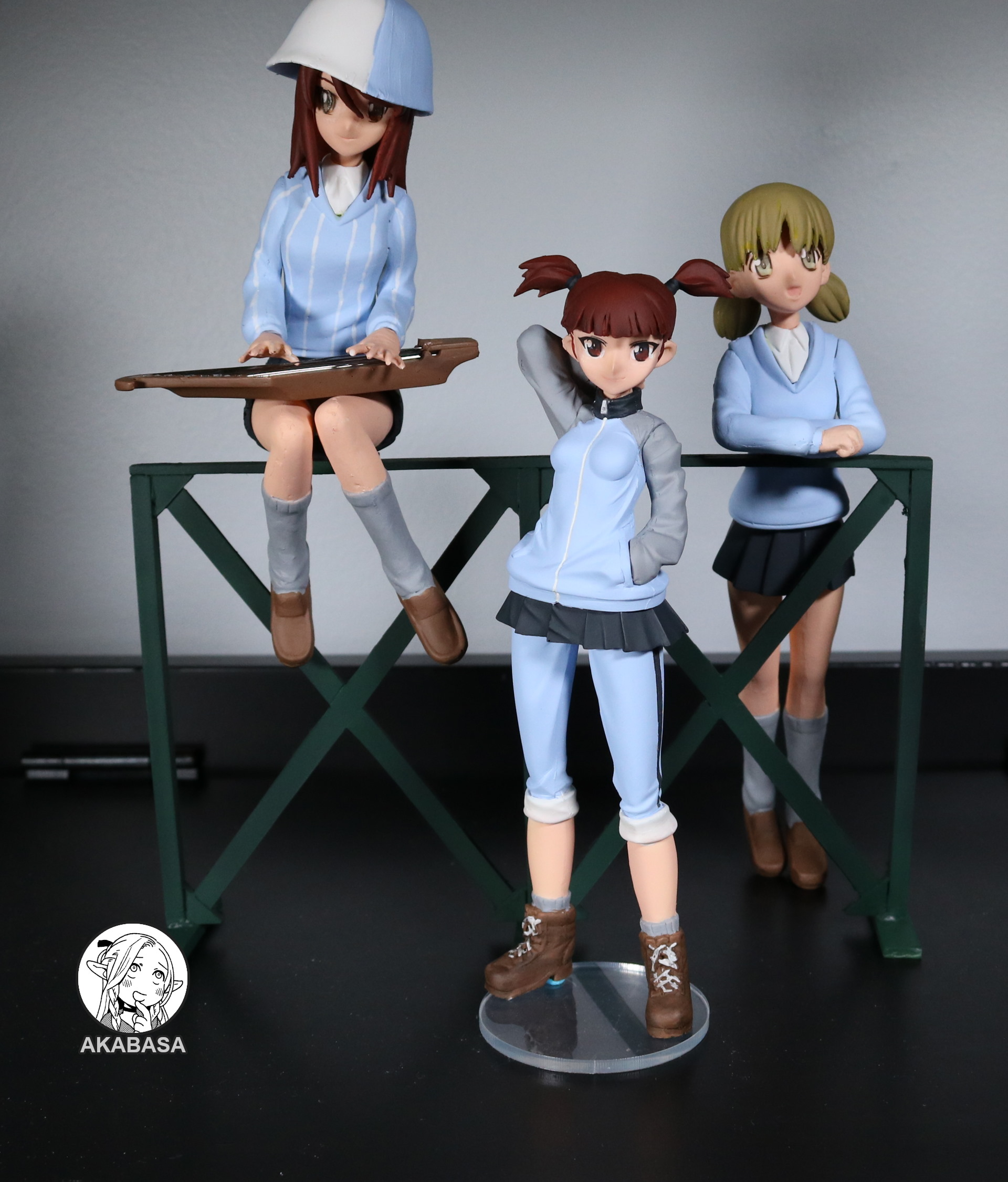 I am using Bronze Circus Ogin eye decals for hers. I was confident that I could do this when gambling on this kit.
The only issue, you see, is that Mikko has brown eyes, and Ogin's eyes are not. This will be corrected once I apply varnish. I am going to paint brown over her iris.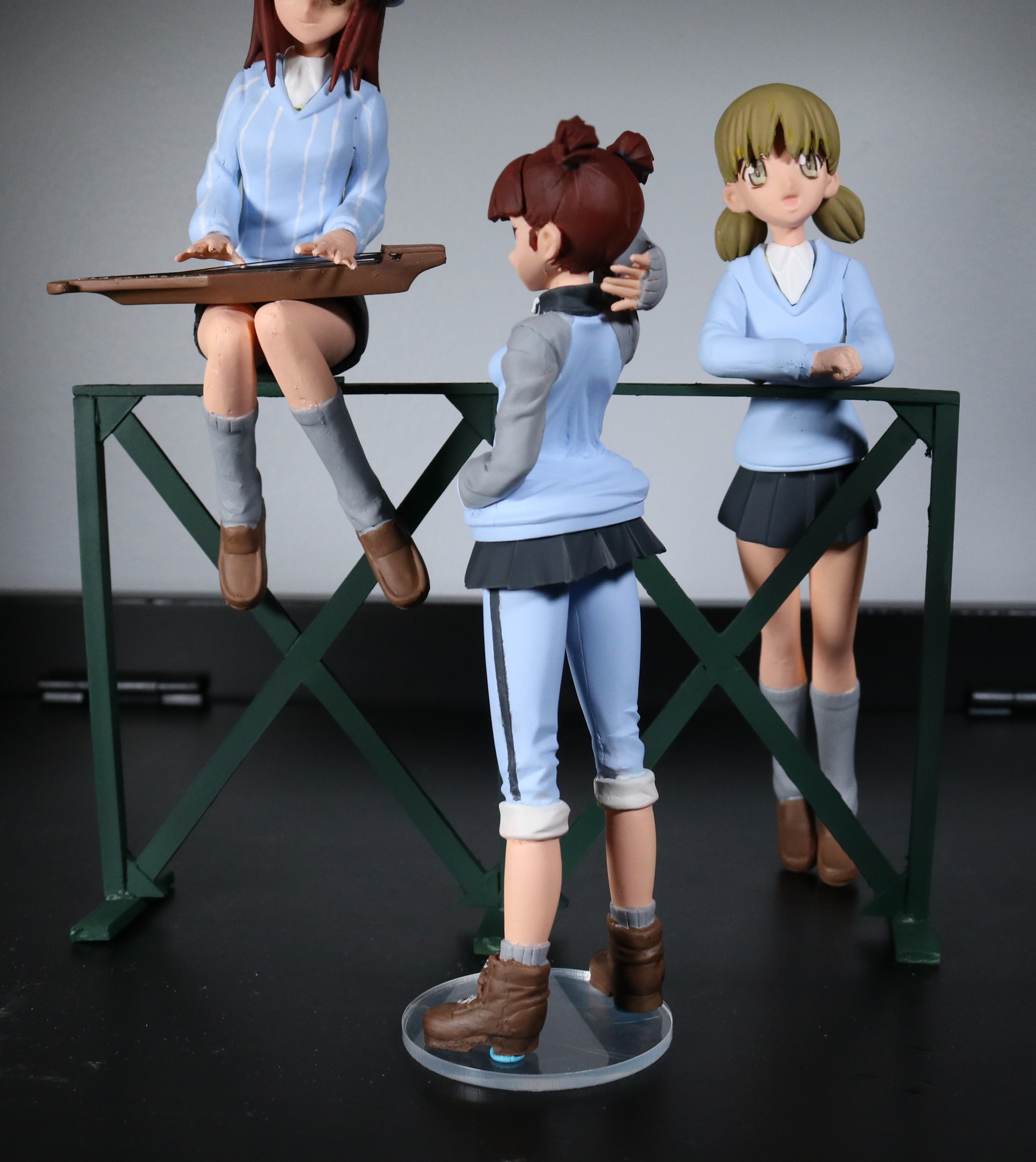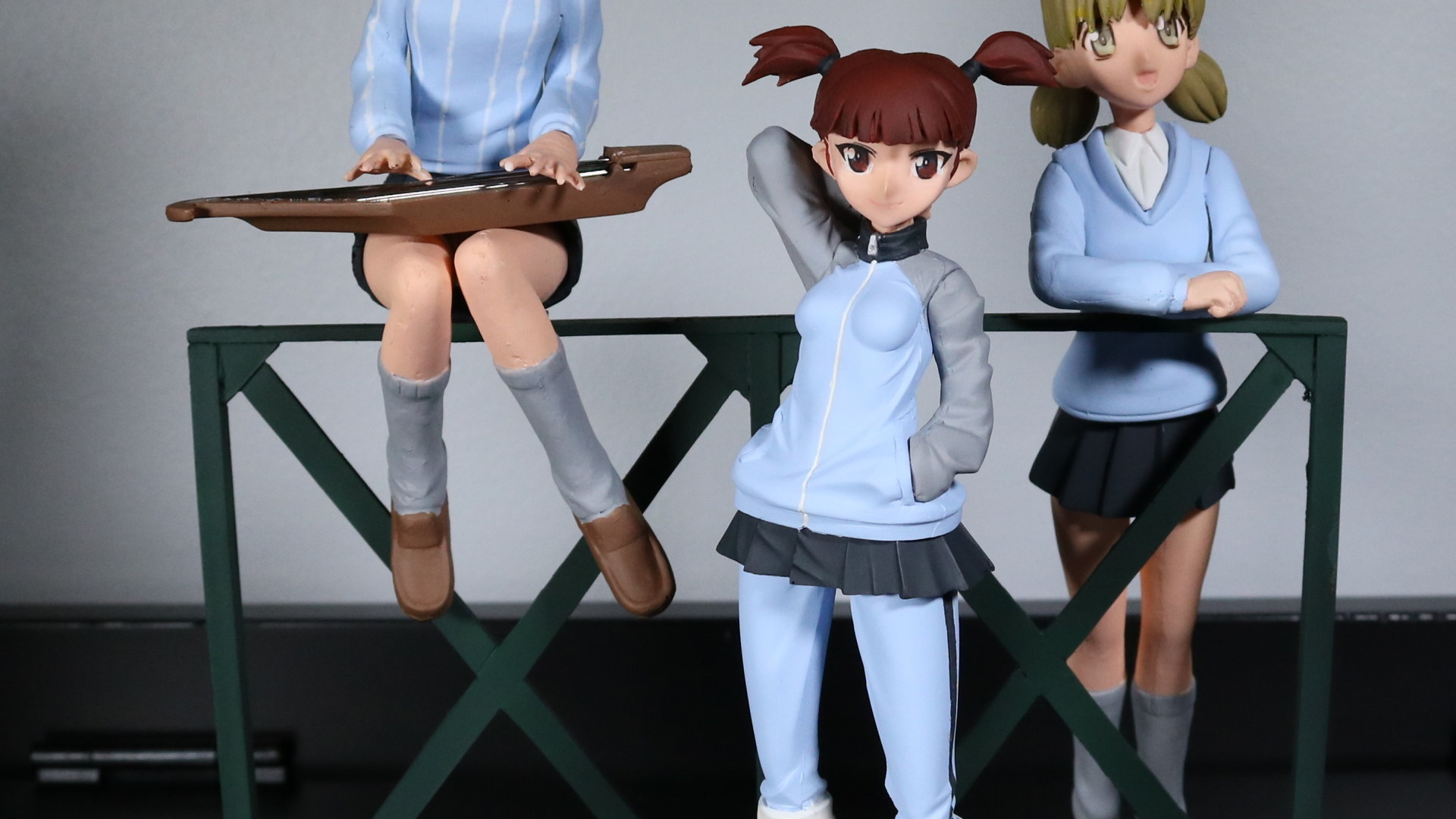 And that is it.
This kit, despite my initial skepticism, was easy to work on. I generally do not like kits with low part number because combined parts are harder to work with, But this one turned out alright.
Now, I am happy with neither Mika and Aki figures behind her. I am hoping to replace them with something better.
Until next time.