[Carlos Kyamo] Hosomi 1/7 scale
This is a garage kit of a Girls und Panzer character Hosomi. If you have watched only anime version of GuP, you are unlikely aware of this character.
Hosomi is a gunner of Chi Ha Tan type 97 which Nishi Kinuyo commands. She makes no appearance in the TV show and makes a few appearances in the movies. Where she does appear a lot is GuP official 4 strip web comic as a comic relief character.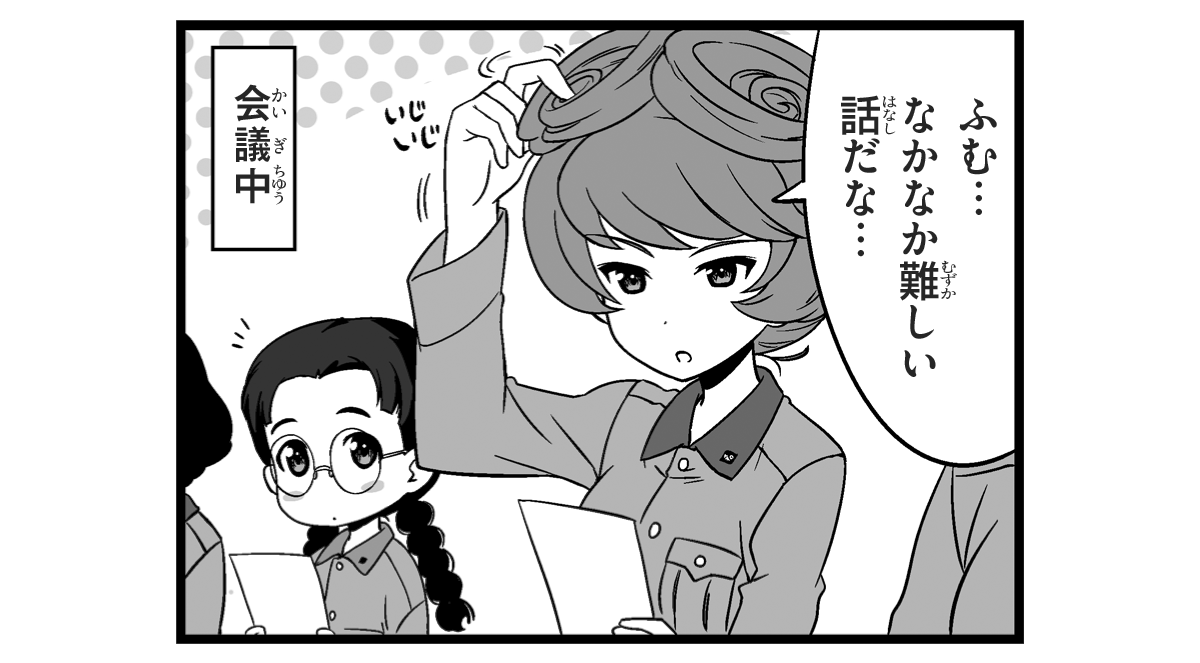 As you may notice, her signature is how she rolls her hair like a pair of lollipops or hurricane. She has been seen a few times with her hair rolled down which makes her really unrecognizable.
Her height is unknown. Her hair color is brown and her eyes are dark green.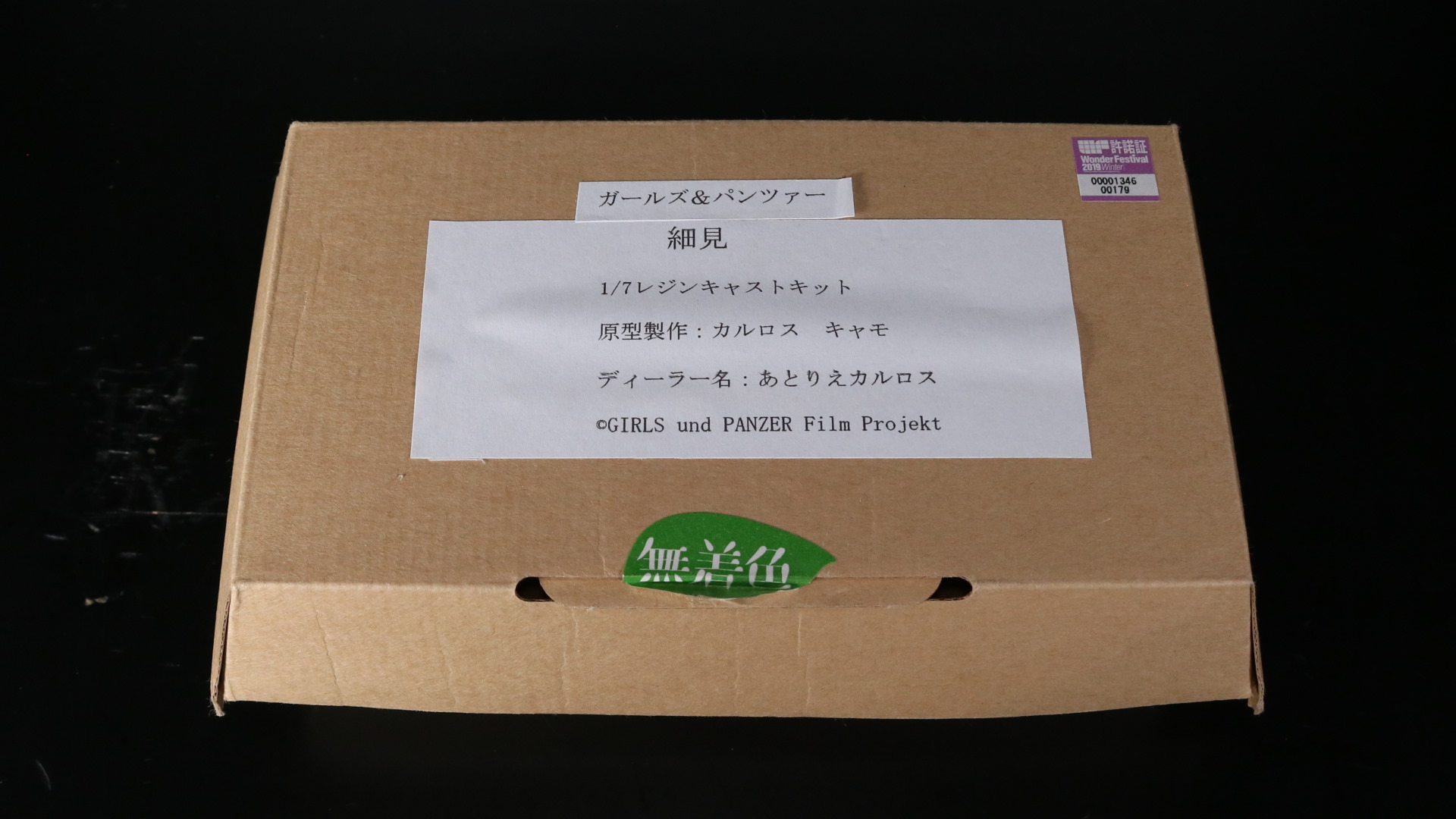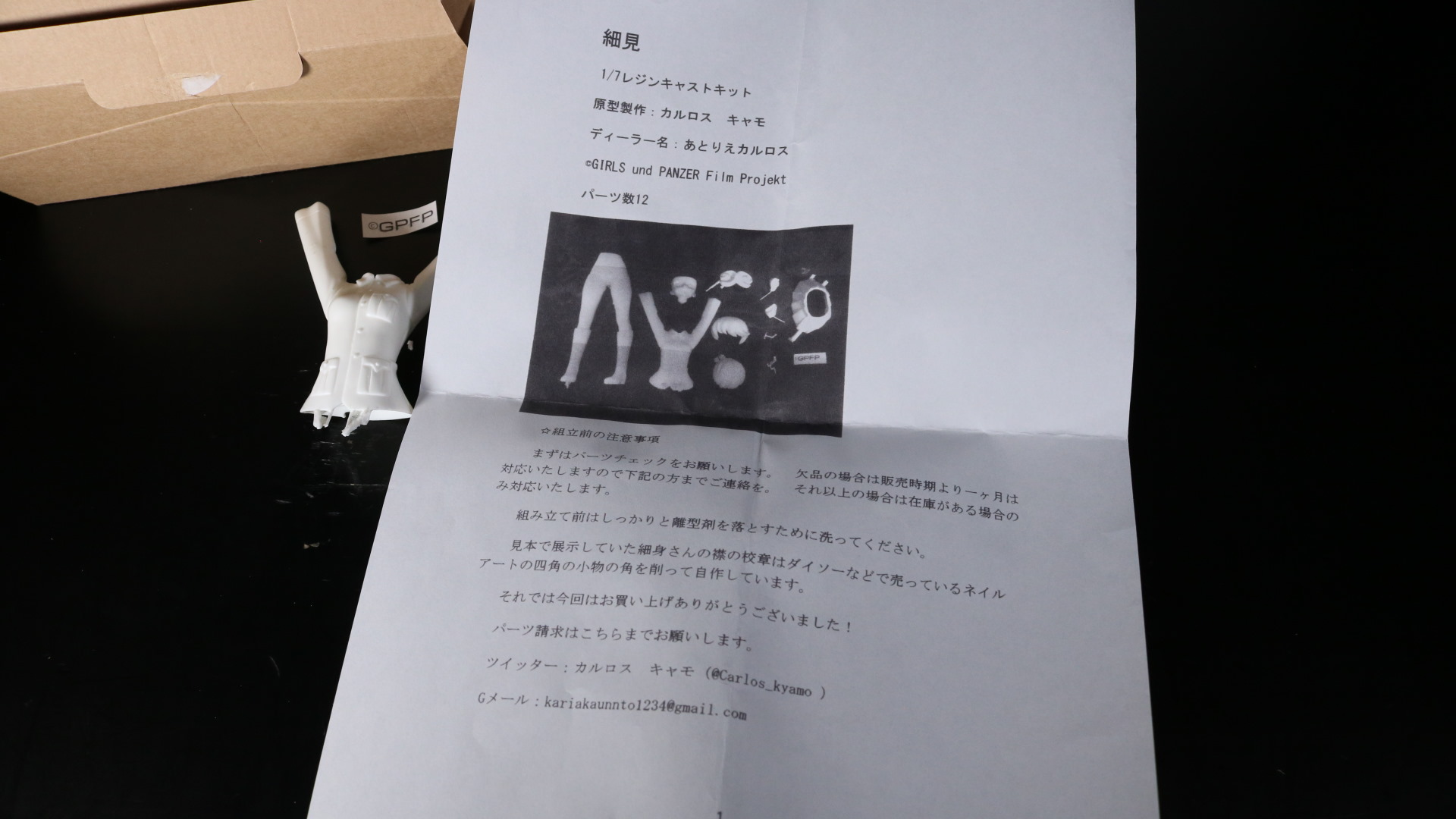 This kit is by Carlos Kyamo. It's not a name of a circle. It's a name of a guy. He has a twitter @carlos_kyamo.
He looks to be a modeler that does a lot of things. Well, let's check on the kit.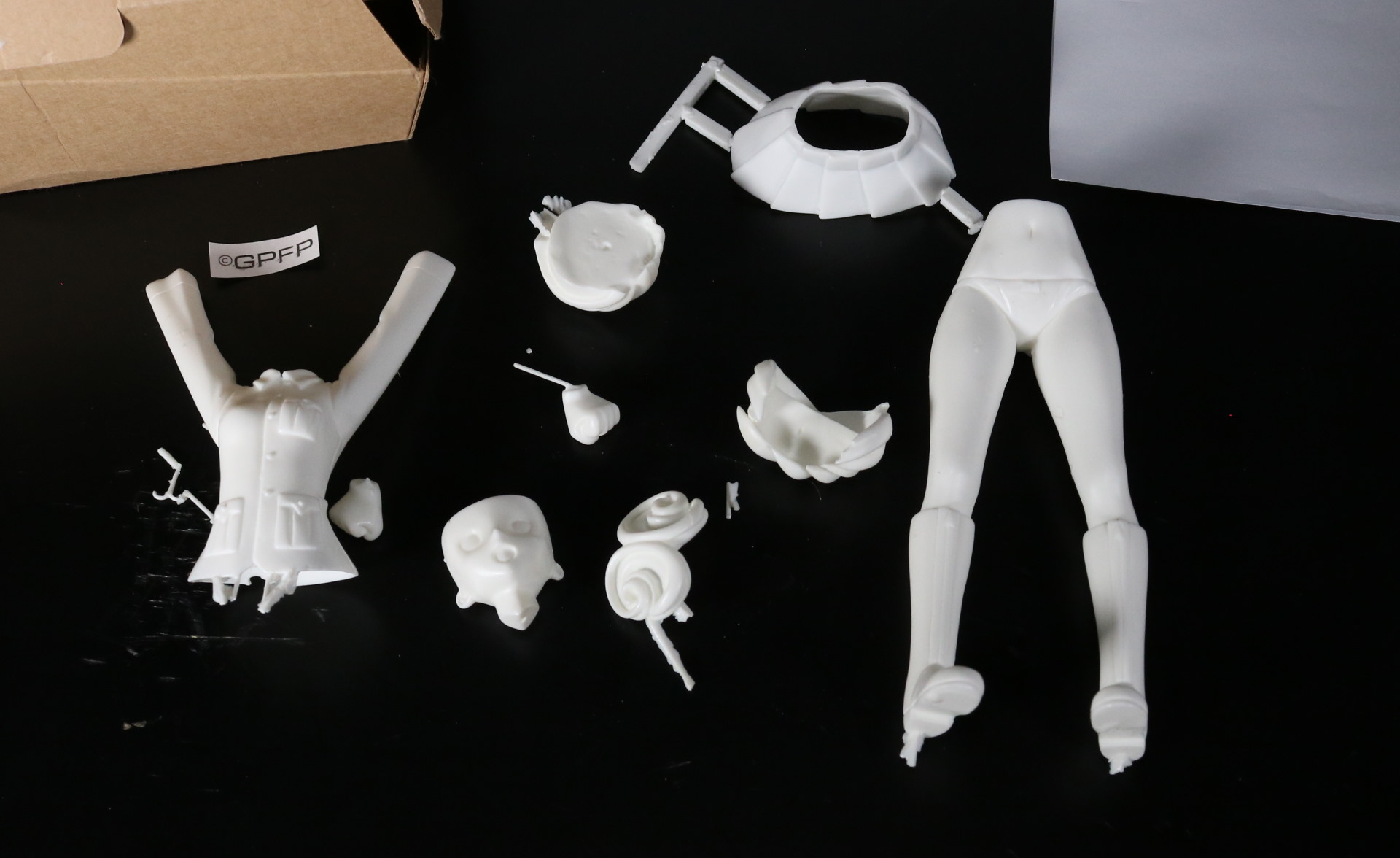 Generally speaking, the rein quality is okay. The torso has some air bubbles and a small broken part on back, but the broken part may have been caused later. Air bubbles themselves are embedded under surface, so those don't actually worsen overall quality.
Overall, I give 7 out of 10 for resin part quality.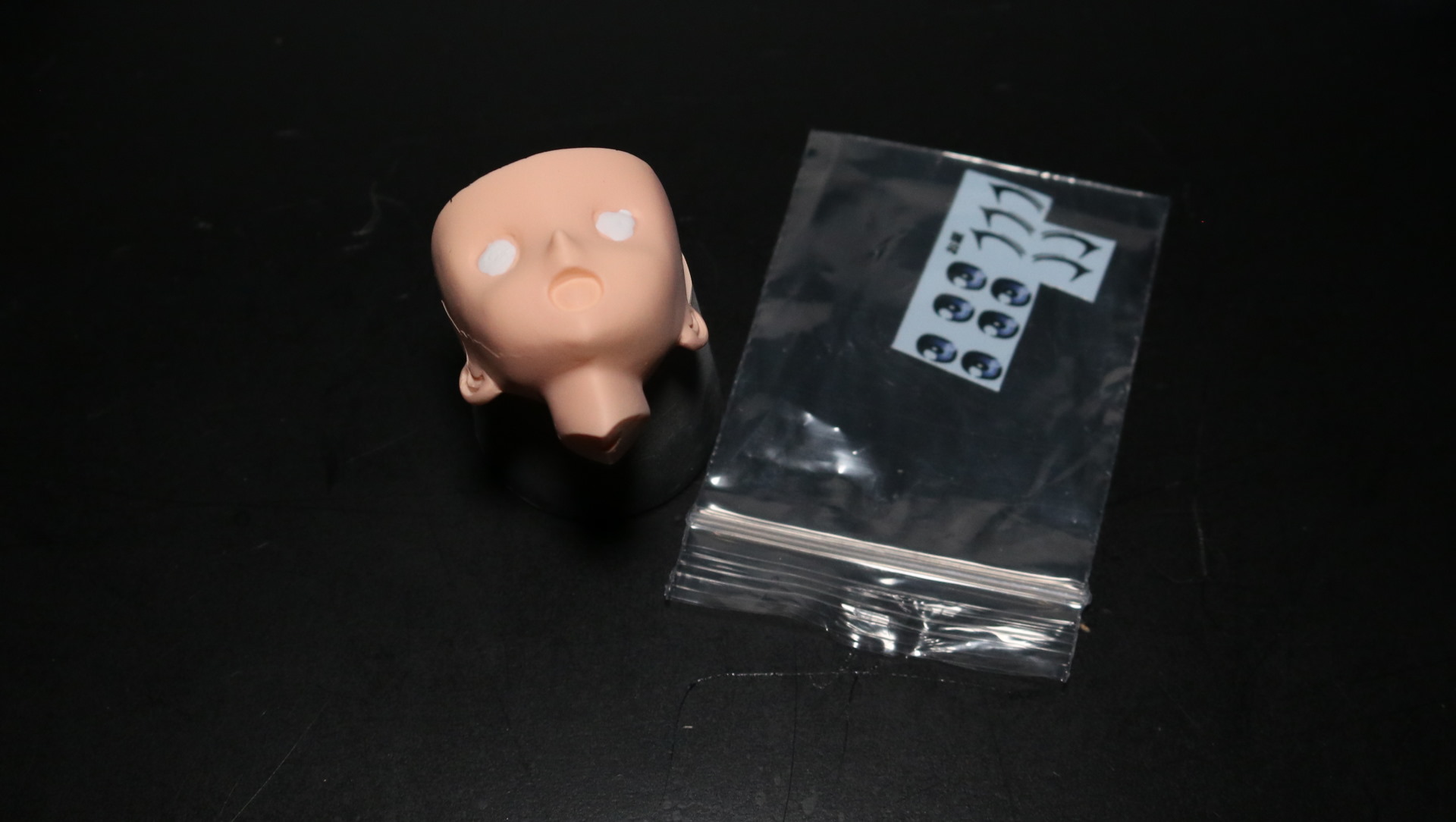 The kit does not come with its own eye decals. The instruction paper has no mention of eye decals, so I assume it was never included to begin with.
The eye decals you see up there is from Bronze circus Ogin kit. I will paint it green later.
The process has been smooth. This is not a complicated kit to begin with. What I am pleased about is that the parts fit onto each other adequately, making it easy to glue.
I am also using a lazy method to "paint" her underwear. I simply covered the area with a tasking tape, preventing the area being painted when airbrushing skin color, effectively differentiating skin and underwear.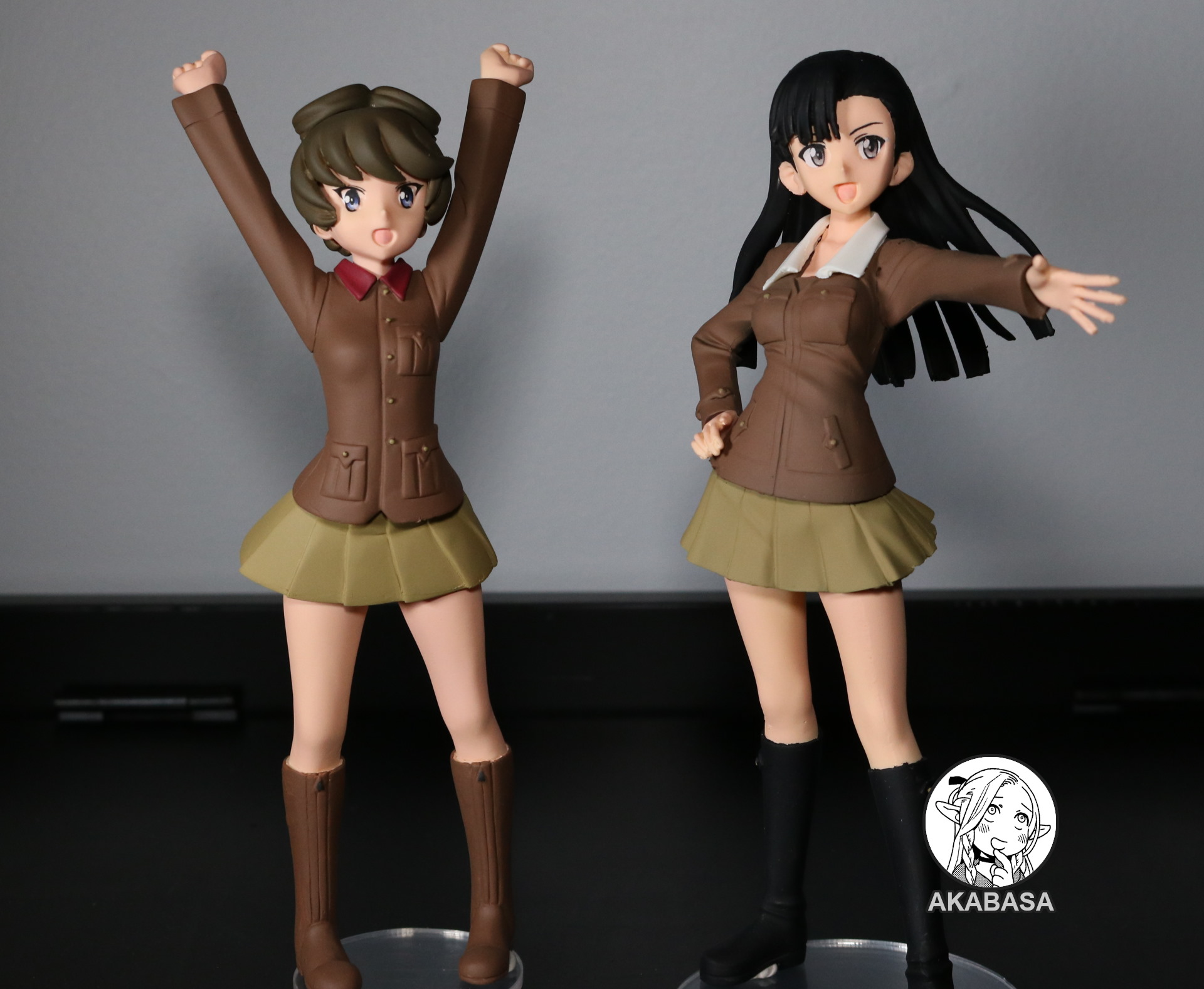 And, while this is classified as 1/7 scale, it is more likely that it is 1/8 scale. The figure height (from foot to tip of head) is 18cm. Given there is no height info for Hosomi, I will never know for sure but 18cm is just too short for any 1/7 figures. What I do know is that she is shorter than Nishi whose height is 158cm.
Let's assume that Hosomi's height is 153cm based on a fact that she is quite a bit shorter than Nishi. At 153cm, the figure height needs to be 22cm to be 1/7 scale. 19cm for 1/8 scale and 17cm for 1/9 scale.
The figure height is 18cm but her pose shortens her slightly, so I believe this figure is exactly 1/8 scale.
Until next time.