Heng Long T-34 1/16 scale RC
This is Heng Long T-34 1/16 scale RC. The box is about 58cm in width, 28cm in height. In inches, it's 23 by 11 inches.
Basically, it's a huge box. You can get this fairly cheap, far cheaper than what you'd have to pay for a proper 1/16 scale T-34 kit which you will need to piece together and then paint. I've got this on a sale for about 270 CAD (Tax/shipping included) in 2019.
The price may seem high for those who are new to this but the around-300-CAD mark is relatively cheap for any 1/16 tank.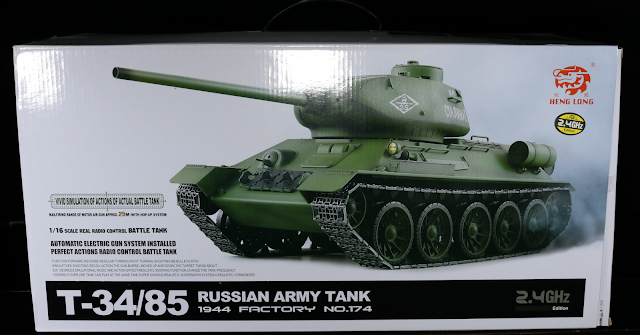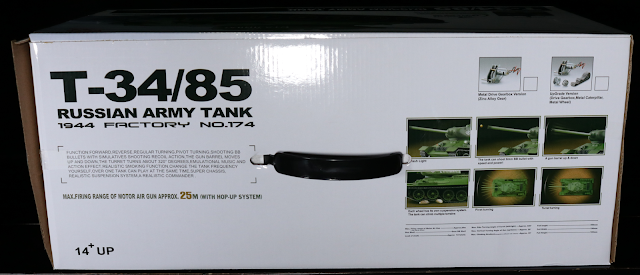 Now, Heng Long is a well-known company for these type of 1/16 scale RC tanks. They also produce Tiger I, Panzer III & IV, Jagdpanzer, Stug, Pershing, T-34, and Sherman.
If you want just the shells, look for Hobby boss Tiger I and T-34. Both can be found for about 75 USD from Amazon.
Everything is assembled and painted. You do need to put on smaller props on the tank but that should be an easy task. Be warned though because plastic cement glue isn't really effective. It works but barely. I suggest regular colorless glue.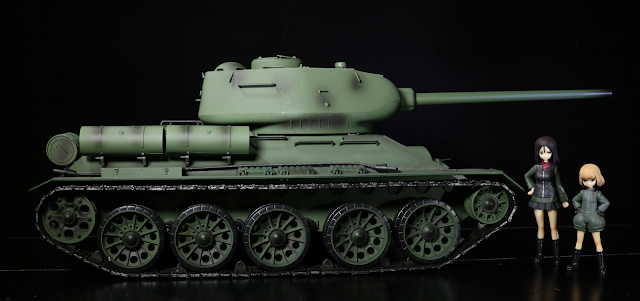 If you want a historically accurate tank, you will not want a pre-made/painted RC tank. But, if you are able to accept few inaccuracies, these relatively cheap 1/16 scale RC tank is a good source of getting your 1/16 scale tank collection.
The model has proper suspension and comes with basic plastic gearbox and tracks. There are upgraded versions that come with metal tracks and gearbox but do expect an added cost obviously.
If you plan to RC the tank a lot, I believe metal tracks are pretty much required. You may be able to purchase metal tracks separately online, like from Ebay.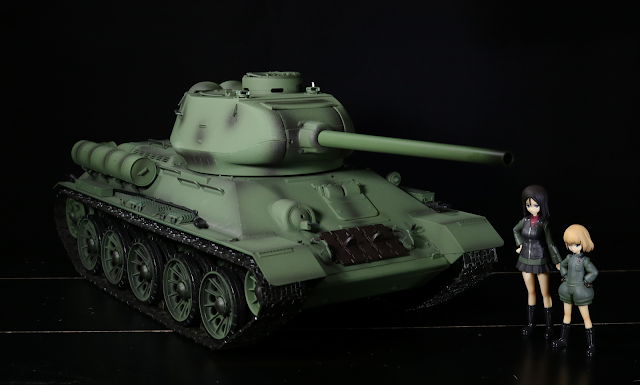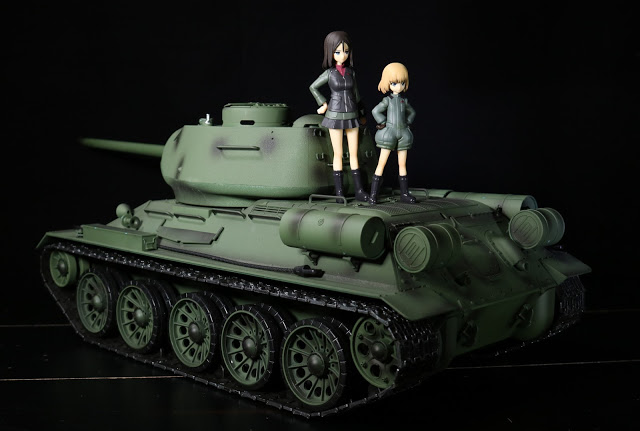 I forgot to mention earlier but it also comes with smoke system, and the box comes with a small bottle of oil for it. It basically tries to mimic an engine fume.
I tried it and it doesn't look very realistic.
You can also use BB to fire.
Overall, I recommend this if you are not anal about a tank being historically inaccurate.
What is not accurate? The obvious thing is the antennae base on top. It's shiny and it sticks out. Another thing is that, since the tank needs to indicate that it's powered on, there is a LED light on front in a form of tank light bulb.
Those two are the obvious things. There could be more but I am not a tank guru to be able to identify further.
For me, the tank is overall accurate enough.