[Poly-Toys] GuP Nishi Kinuyo 1/20 scale garage kit
So, I've finally acquired an authentic, genuine, garage kit from Poly-Toys. Their kits are hard to find in Japan, not to mention exceptionally high prices to boot. So far, I've been getting recast kits from GK but I was always willing to pay extra for an authentic kit.
Not too long ago, late April, I managed to find this one from Japan Yahoo auction site at 5,000 yen. It was a 1/20 scale Nishi Kiyuyo kit which was actually what I was after. This kit is fresh from this year's Wonder festival and I was hoping it'd pop up at the auction, and it did.
Long story short, it is now here in my hands. Just so you are aware, due to COVID-19, Japan post is shut down internationally at the time of this article (2020, May 12). If you want to buy something from Japan and actually get it delivered, you must use a 3rd party shipper, like DHL and Fedex. It will cost more but you don't have a choice unless you wish to get your shipment stuck for over a month.
A garage kit of mine is currently stuck in Japan since April 21. It was shipped via EMS and it hasn't left Japan. This is despite a fact that my country, Canada, is not mentioned on Japan post's list of "Will not ship to".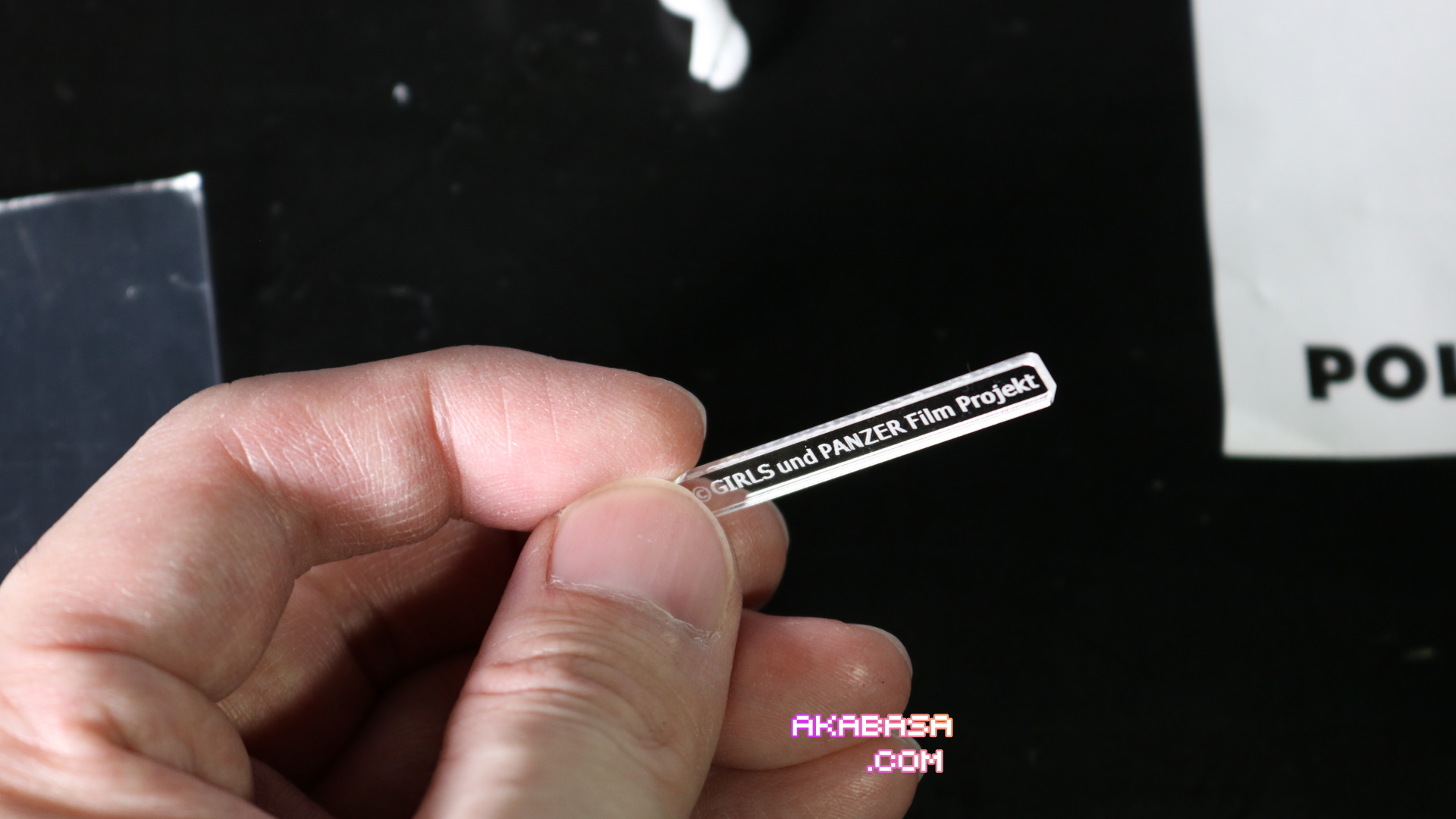 Anyway, as I open the package for the first time, a piece of an object that tells me that it is indeed a genuine kit pops up.
It is a small etched acrylic piece that says "Girls und Panzer flim projeckt". You are certainly not going to find this piece in recasts.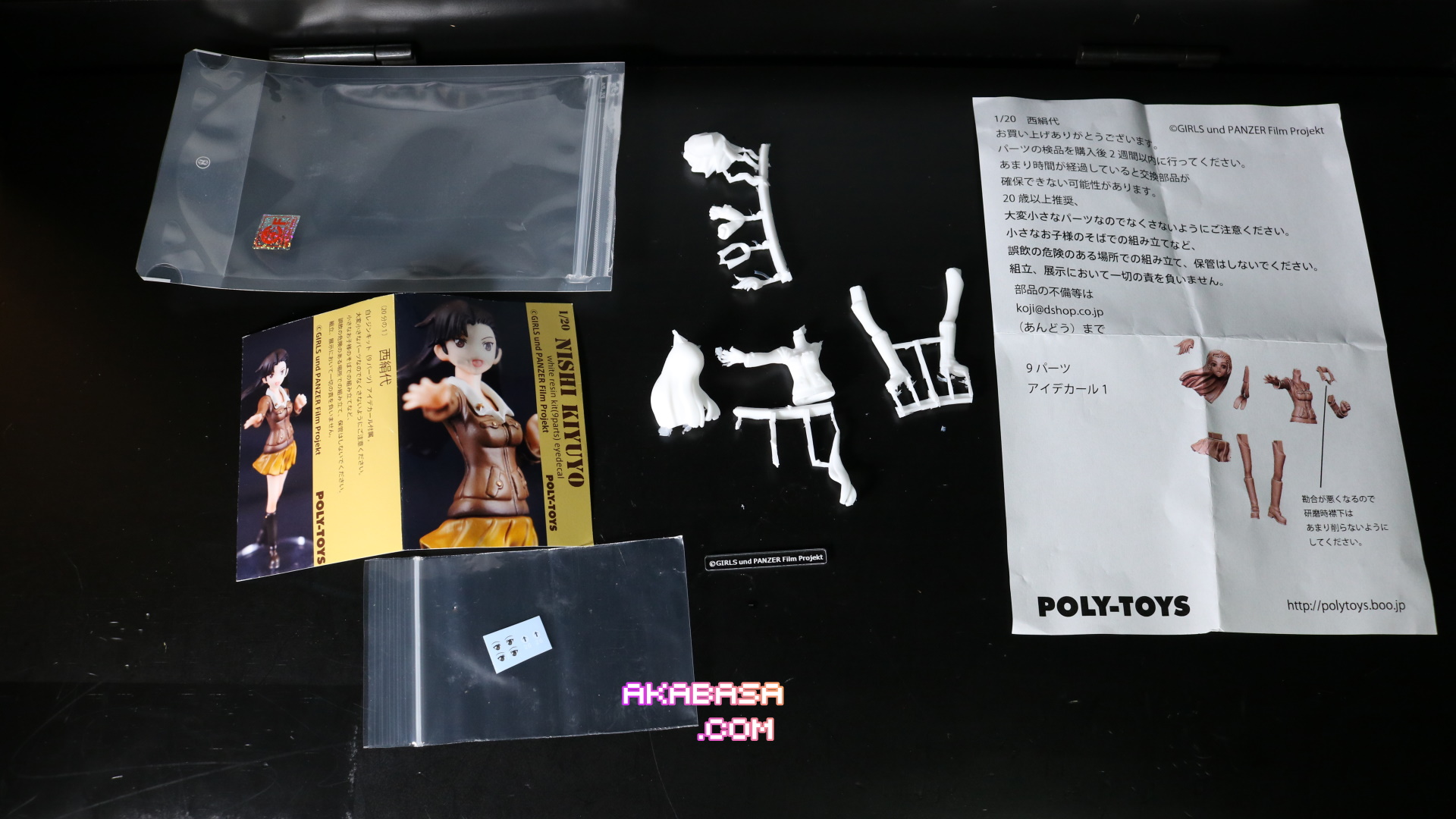 Having dealt with a fair amount of GK Poly-Toys recast kits previously, I attempted to see whether I could tell a difference.
To be honest, the only objective difference I can tell is the quality of packaging and paper. I guess I wouldn't be able to tell a difference unless I compare a genuine kit and a recast kit of the same kind side by side.
Additionally, I've never felt that GK recast kits were interior in quality.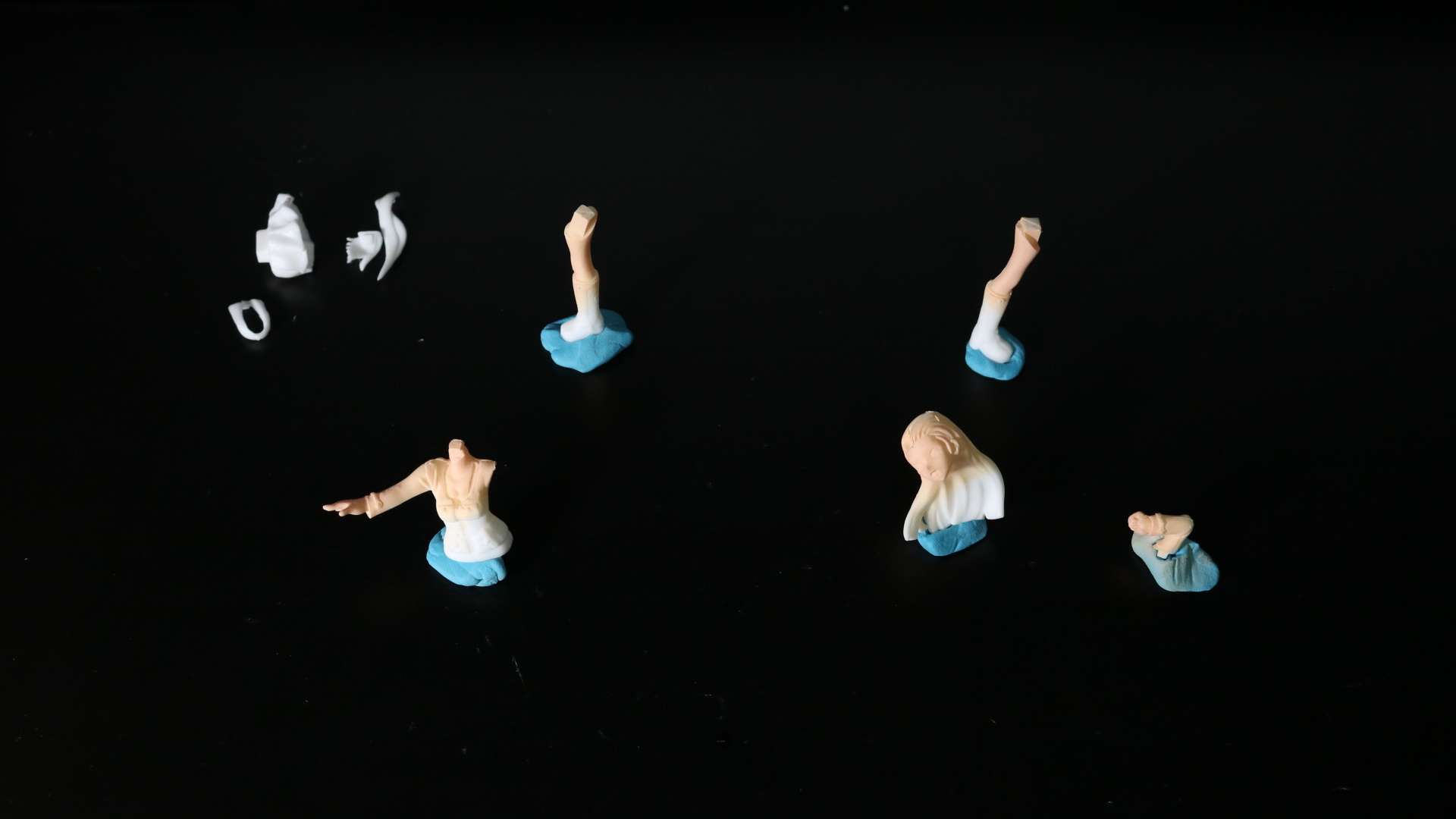 Overall, this kit is easy to complete. The colors are simple. The parts fit very well. Once I airbrush the skin, the rest is easy as a pie.
I would like to mention that the eye decal is the best quality I've seen so far. Some eye decals are just way too fragile once soaked and will tear off pretty much on its own. The eye decal from this kit is like a thin piece of silicon once soaked. It was very resilient and was easy to work with.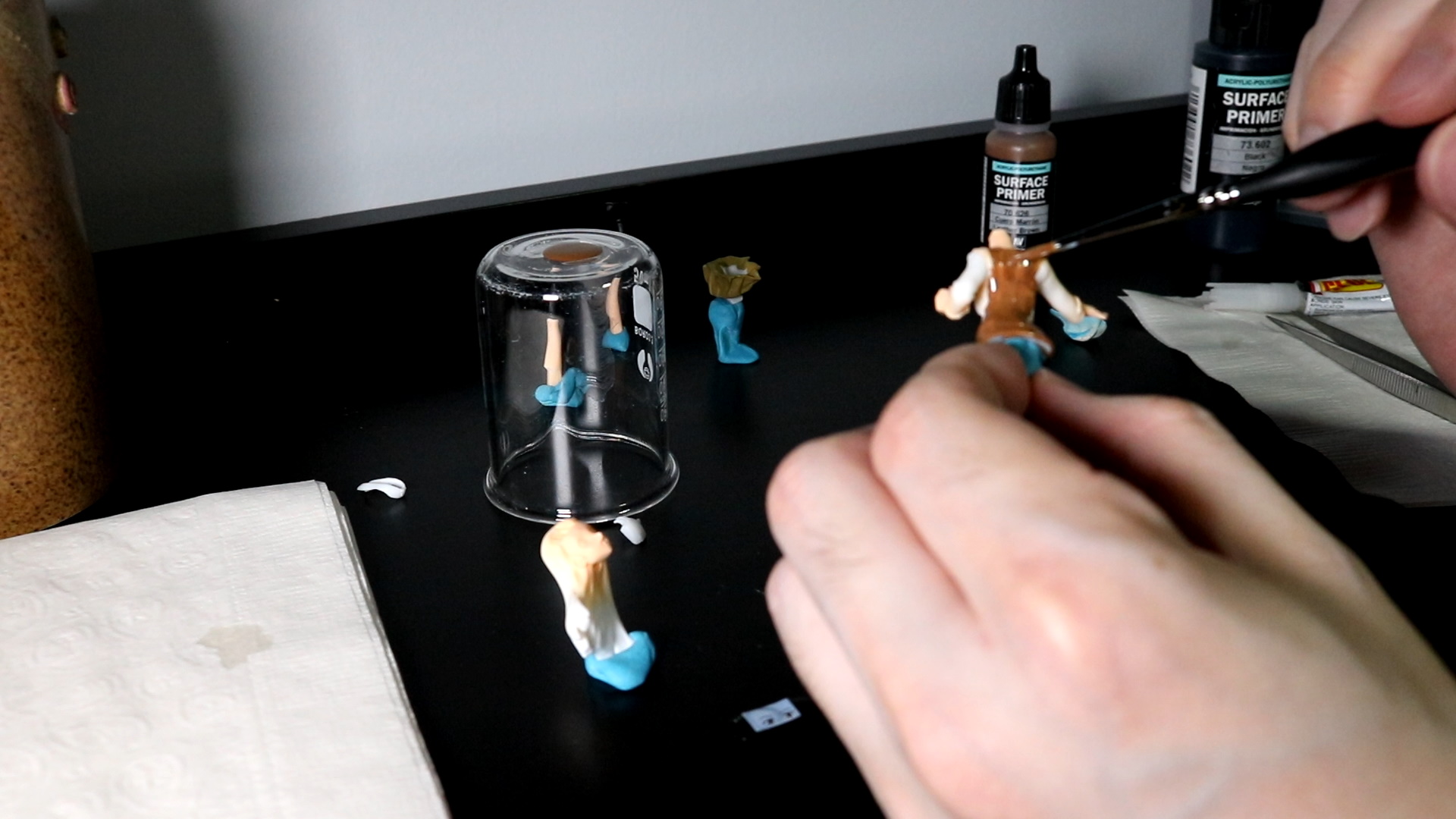 Since the pieces are tiny, there is no point in airbrushing everything. I simply paint with a brush and that is pretty much it. You generally need to paint at least twice to even out the paint consistency.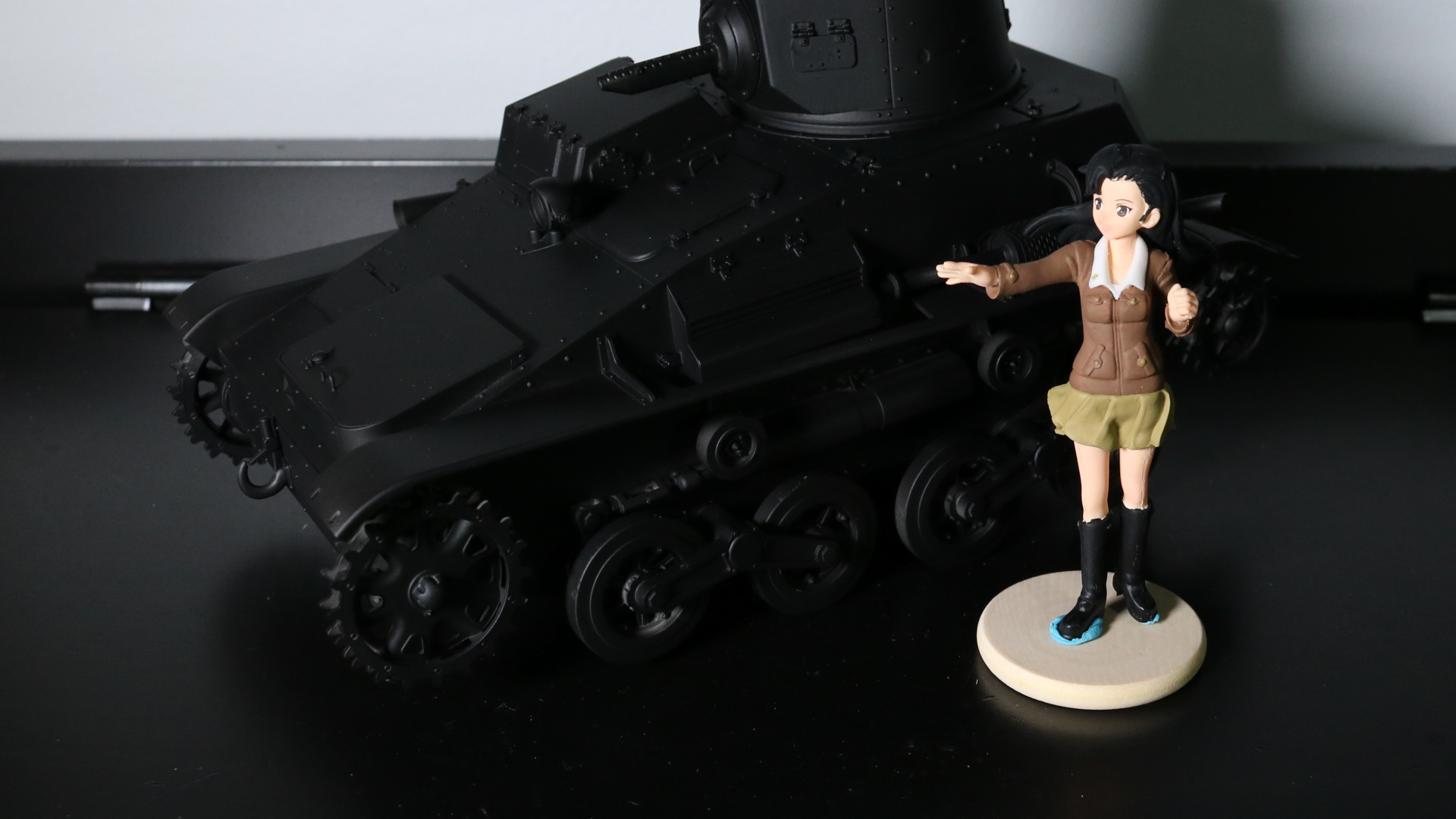 I remind you that this is a 1/20 scale kit. The scale is close enough that this scale can work with 1/16 scale tanks.
I've built a Takom 1/16 scale Type 94 tank before but I have not painted it since I had no character to associate the tank with. Now that Kinuyo is here, I am thinking I should paint the tank Chi-Ha-Tan style.
Personally, I think this tank should go to Shizuka from Ribbon warrior but I don't have any hopes of getting her garage kit, so I believe I will go ahead with assigning this tank to Kinuyo.
Thanks for reading.