GuP diorama project: Jatkosota

There is a rather iconic scene for Jatkosota high school in Girls und Panzer. More specifically, it's for Mika, Aki, and Mikko.It is a camping scene and that is what I am hoping to recreate here. The scene was featured in Jatkosota high school drama CD.
This diorama is a relatively small one by my standards. The base was originally an unfinished wooden plaque. During my second diorama, Saint Gloriana, I didn't varnish the wood fully and it ended up warping upwards, so I am fully varnishing it this round to prevent the wood from absorbing moisture and wrap.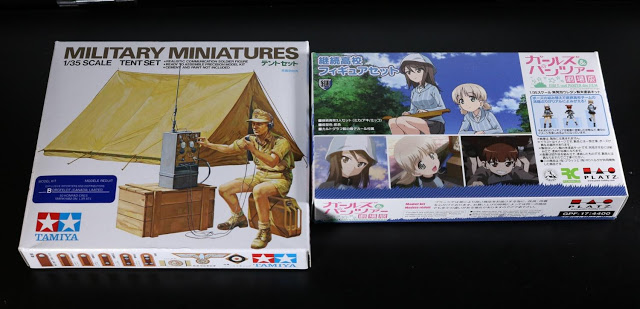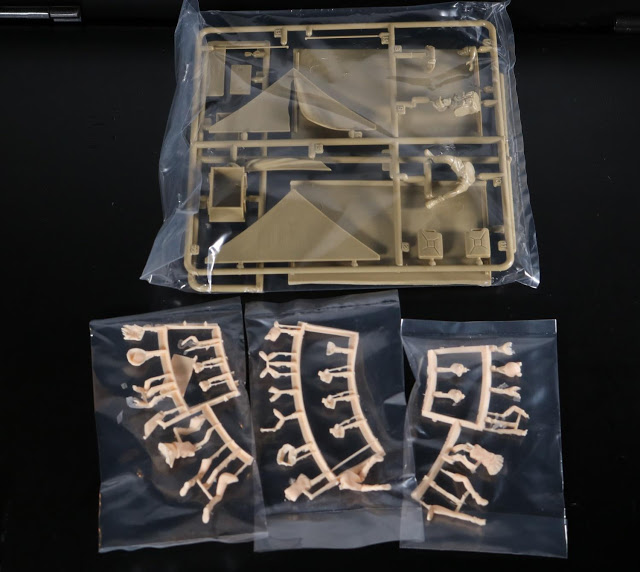 And here we are with another set of 1/35 figures I must assemble and then paint. I was hoping for all seating pose figures but this will do.And, again, I must remind myself how painful it is to work on these.
Among these three, Mika was especially hard with her head pieces. There were five tiny pieces and none of them were good fits. I didn't take any pictures during this because I was getting pretty frustrated. In the end, Mika's head is gluefest fiasco despite of looking alright on surface.
The tent was very basic and easy to glue together. There were only four pieces. Took me less than 2 minutes to glue it together.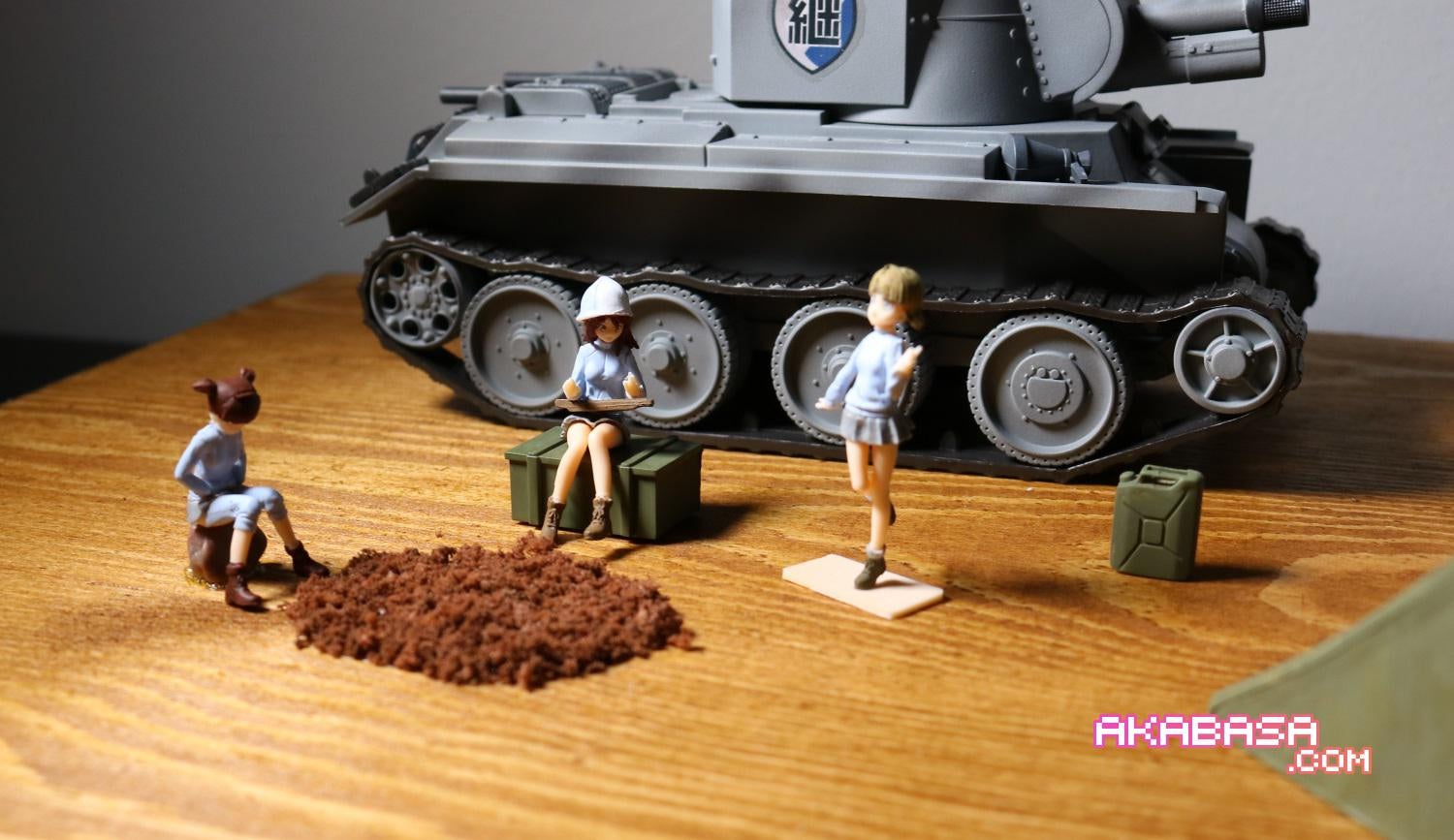 The only creatively challenging part of this diorama is the camp fire part. I had considered several options but, in the end, I used wooden toothpicks. I cut them up, glue them together, dip it in wood stain and let it dry. The fire itself was done previously for my Pravda + Anzio diorama, so that was easy to replicate.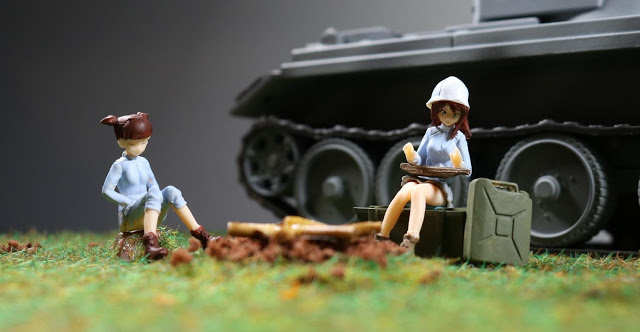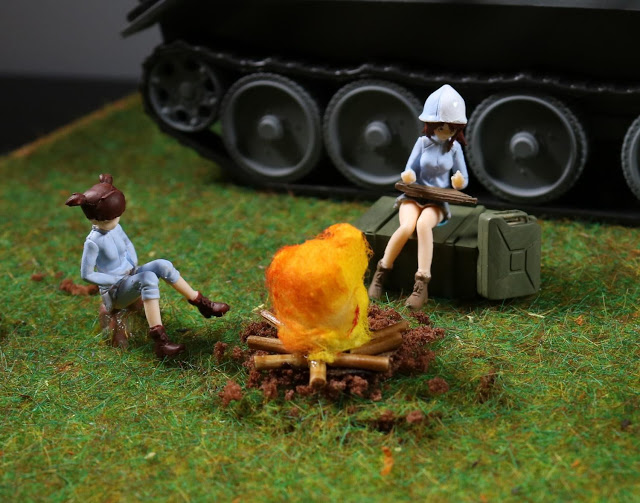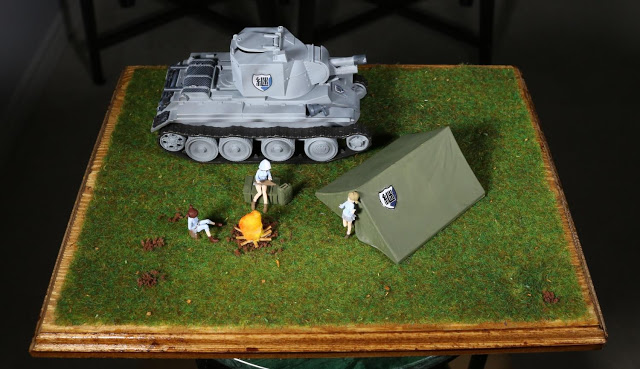 And that is it. Aside from working with three 1/35 figures, this was overall an easy diorama.
Below is a video of the diorama in normal light and sunset light.