This is a photography project which I titled "Field trip". The actual full title is "Field trip gone wrong".
The scene props are artificial glass patch x 2, 1/16 scale Panzer I Breda version, 1/16 scale Volks Maco, 1/16 scale Medicom Miho, 1/16 scale Overdard Yukari.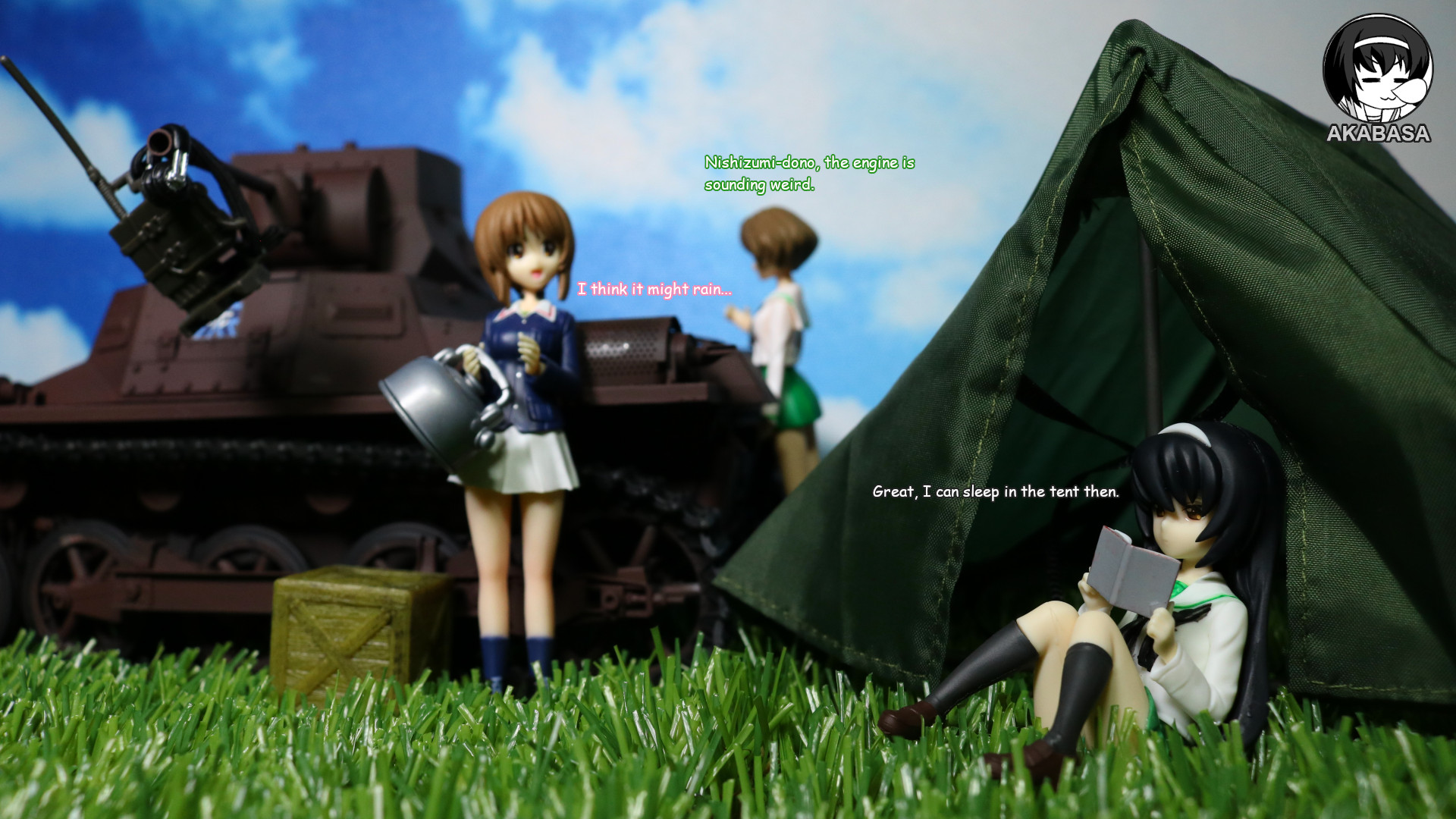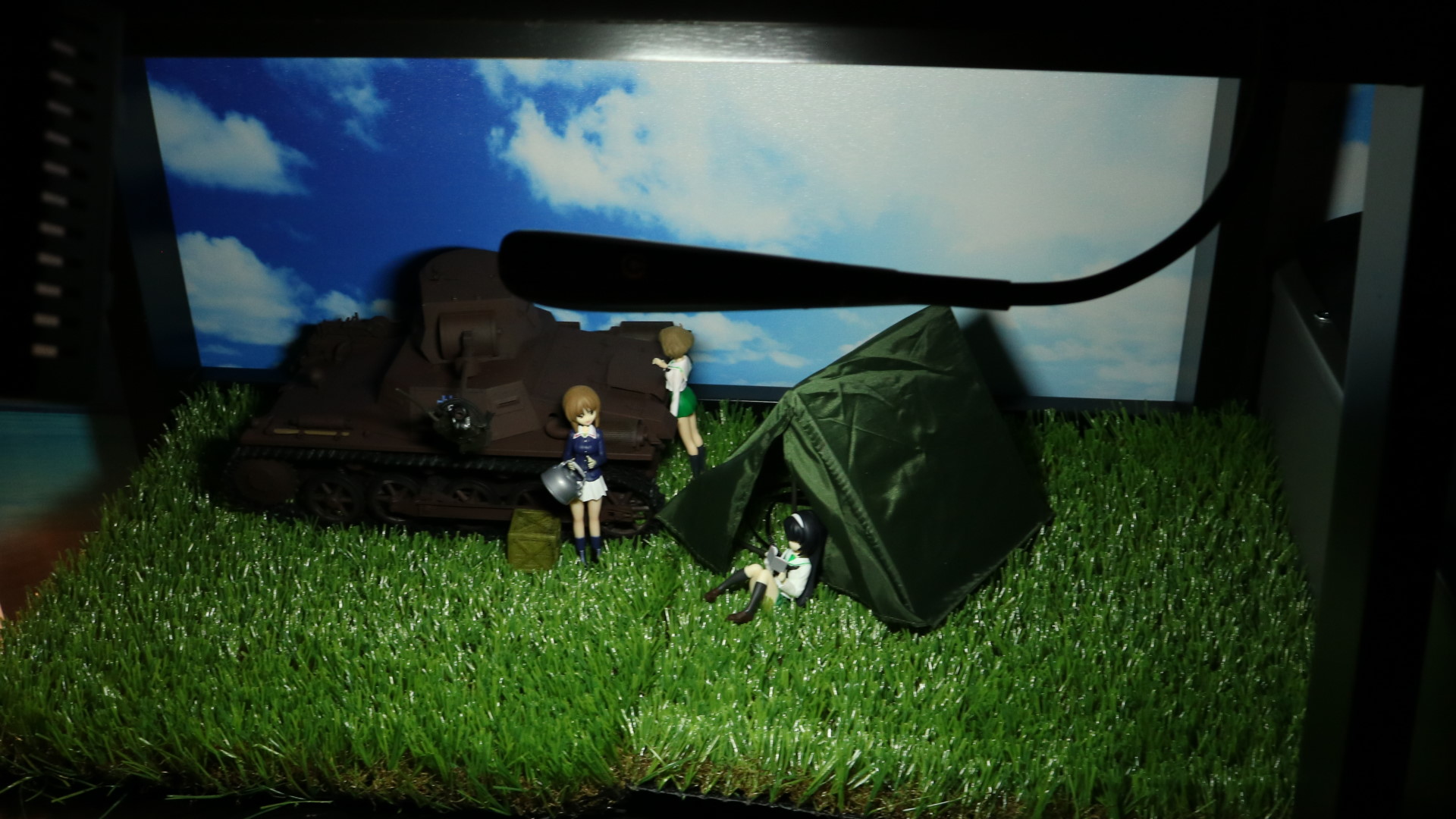 Finally, the tent and minor props are a 1/18 scale items from Click N' Play Military Life Camping Set which you can purchase from Amazon for around 20 Canadian rubles or much cheaper in USD.
The story is simple. Miho, Yukari, and Mako go on a field trip only to find weather acting up, tank engine also acting up, and Mako just wanting to sleep.
Yay. See ya later.