Photography: Angel fish team assemble!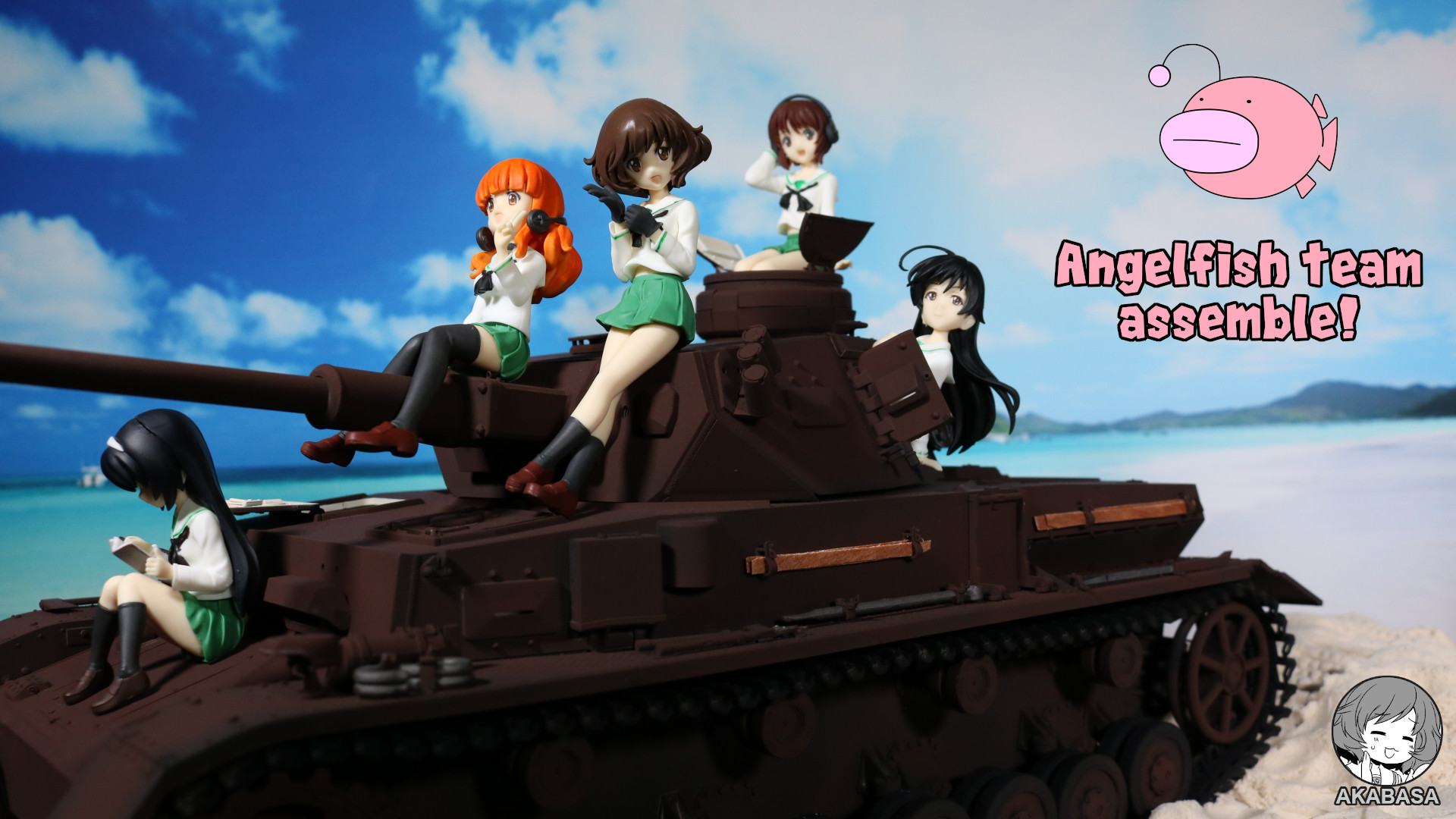 I've had a vision for this photography for some time. It has taken me months to be able to produce this.
The stuff involved in this photo are Panzer IV 1/16 scale (Full kit), Volks 1/16 scale Angelfish team members (Miho, Mako, Hana, Saori, and Yukari). All of these stuff are fairly easy to obtain. It's just a matter of commitment and spending powers.
The scene props are play-sand (or slime sand) and a giant picture of a beach which I often use for background prop. I'd love to use actual sky but it's not easy since my house is surrounded by other houses. A full clear sky is hard to come by where I live, and taking these out to wilderness is asking for troubles due to their delicacy.
The slime sand is proving to be really God-send for my purposes. So far, most of my photographs have had grass ground, and I've been wanting a new ground. This sand stuff does the job pretty nicely.
Now, if I can get my hands on darker-colored sand, it could work as just dirt ground as well. I could make my own shade but I am afraid of leaving paint residue all over, so I'd rather purchase a darker color one.
There is also an alternative version before ending up with what you see now which uses grass ground and no trace of any beach or sand.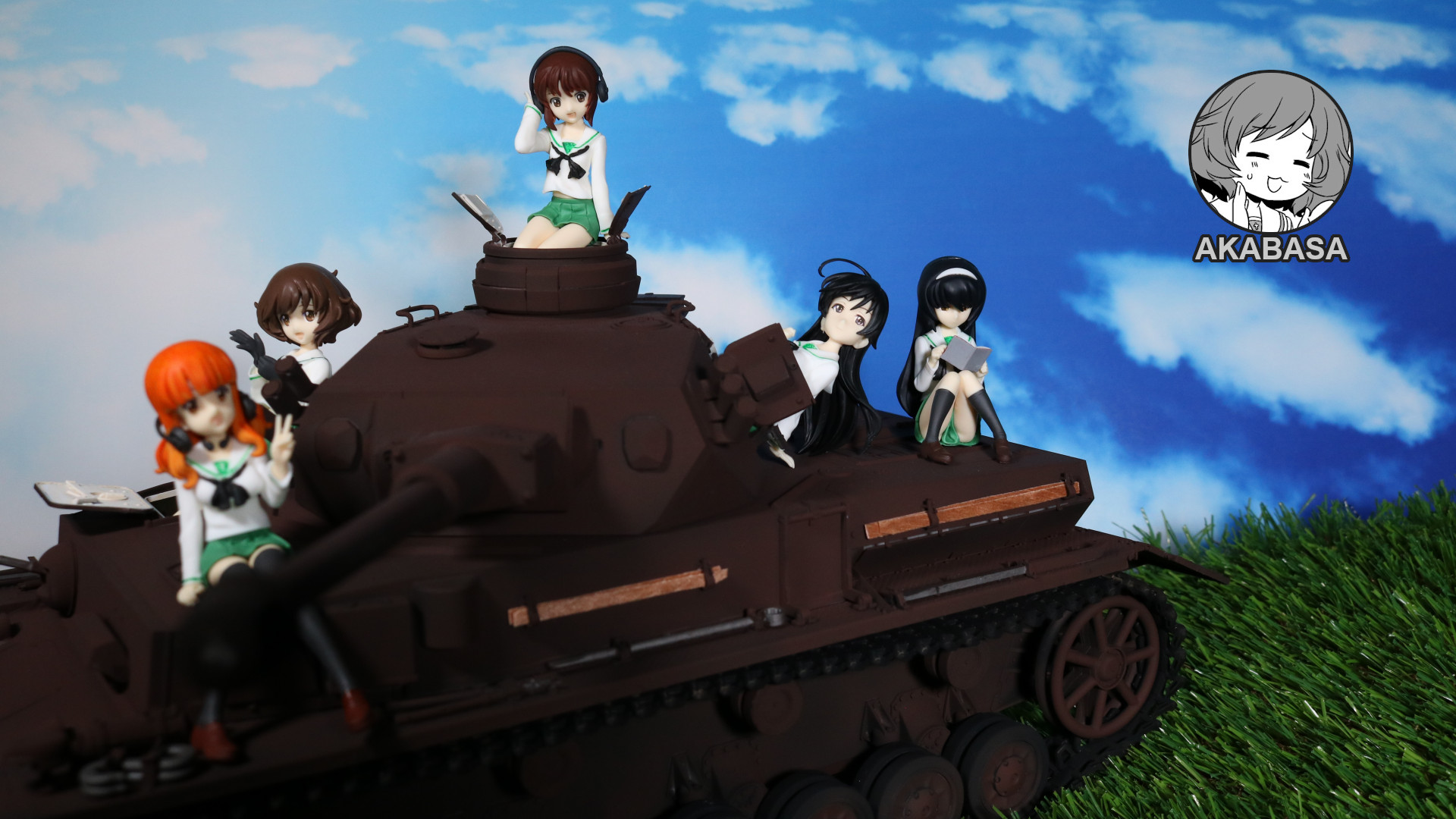 The reason I went for sand setup is due to the awkward transition between grass and the sky. It just didn't feel right.
I also have not placed any decals on the tank. That's because there isn't really a large enough empty spot to place one and that I don't have Angelfish decal. I do have Ooarai decals but I want an Angelfish decal on this one. But seeing there isn't a good spot to place the decal, I may not.
This is where Panzer IV armor skirts would have come in handy since it would provide plenty of spots to place decals.
Cya