ElecGear USB Mini Enclosure
This is a M.2 enclosure that accepts only 2242 format.
There are gazillions of M.2 enclosure out there, mostly from random Chinese sellers. A few reputable names are Ugreen and Orico.
The one I have for a review is from ElecGear. I am uncertain whether I've heard of them. Either way, when it comes to M.2 enclosures, I don't feel brand matters. You grab whatever is cheaper and looks good to you. Its circulatory is so dead simple and cheap to make that it doesn't matter who you buy from.
Now, this M.2 enclosure is a bit different due to the fact that it accepts only M.2 2242 format and below. It accepts only M.2 SATA also. There is another variant of this accepting both SATA and Nvme, but that version would cost me like 80 CAD whereas this one cost me 30 CAD.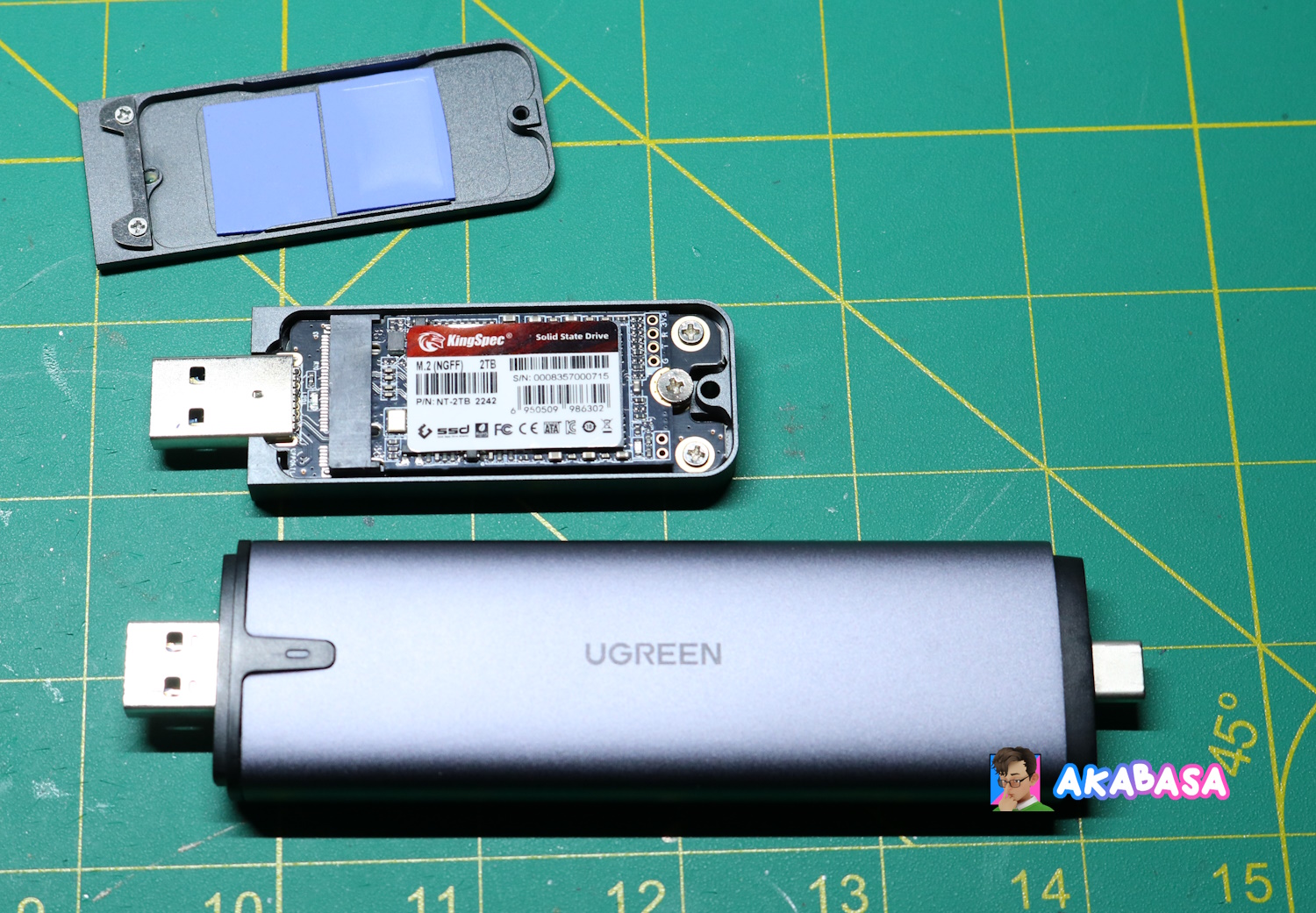 You can see how small it is. Its length is 8cm by 2.5cm. Its made of aluminum and has a really nice feel to it. Now, there aren't a lot choices when it comes to M.2 2242 in 2TB capacity. You will likely have only one or two choices.
What I have up there is KingSpec M.2 2242 SSD 2TB. KingSpec has been around as far as I remember. I wouldn't personally trust what they claim in SSD spec however…
Regardless, this entry is about the enclosure, and it looks good with a nice finish to it. Given how small it is in comparison with other general M.2 2280 size, I do feel it is worth the investment. 8 by 2.5cm is literally the size of general USB sticks. It is a tad wider, but I can accept that.
Finally, I've made a video about its assembly.
https://www.youtube.com/watch?v=2cxWxZdRErE
See you around.