F.S.S Nakkandrah Swans 1/8 scale
A background character in the Five Star Stories.
About the character
Nakkandrah Swans or just the Swans is a background character that appears in a very short story in volume 9. Strictly speaking, he is just a minor character that provides some sort of linage for several characters.
In the present time of F.S.S., there is only one person who has met him alive. It is Amaterasu (Sopp). Below is a shot from F.S.S. volume 14.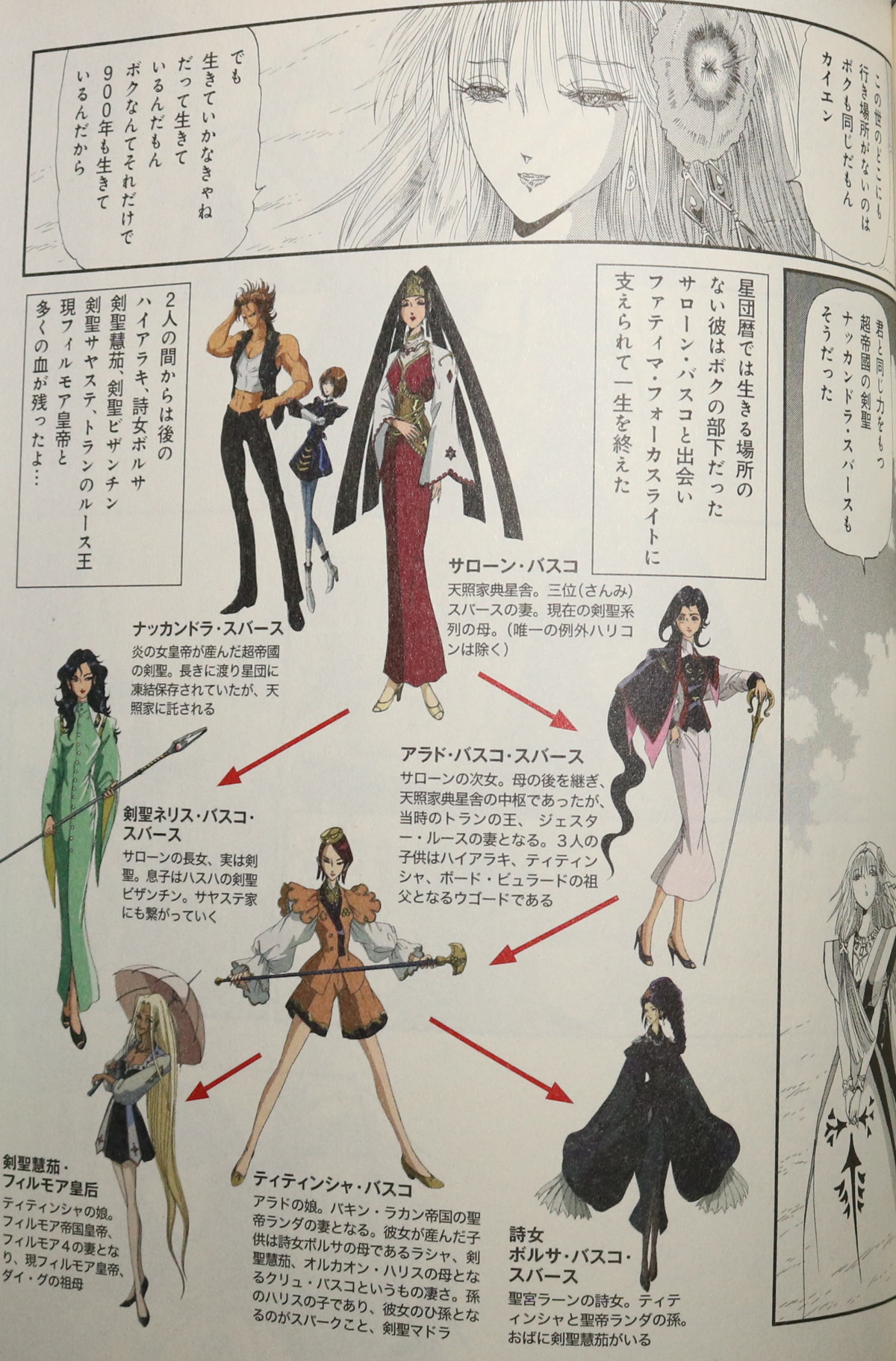 He is basically a pure-blood headliner, and his seeds get passed down through 5 generations until it reaches the present time of F.S.S. The mere fact that Amaterasu met him alive indicates that he is very old which is 900 years old in volume 14.
He is originally from Fillmore empire under an alias of Ned Swans. He ends up marrying one of Amaterasu's retainers. It's kind of important to note that his children through three generations are God-forsakenly powerful swordswomen (Kaien level). Sadly, as his blood gets diluted, the potentials become weaker as well. You may have also noticed the lack of a male offspring.
His youngest descendant is Erniuth dai gu Fillmore, a grandson of the woman on bottom left on the picture above. (The one with long blond hair with an umbrella. Her name is Ena dai gu Fillmore.) Ena has a daughter also. This means it has taken 5 generations for a male offspring to be born which also means the blood has become diluted enough for males to be born.
The kit
This kit is by Volks. I got this from Yahoo Japan auction for 8,000yen. I had it on my watch list for like 6 months and no one was buying it. I eventually got it when I had some free fund to spend.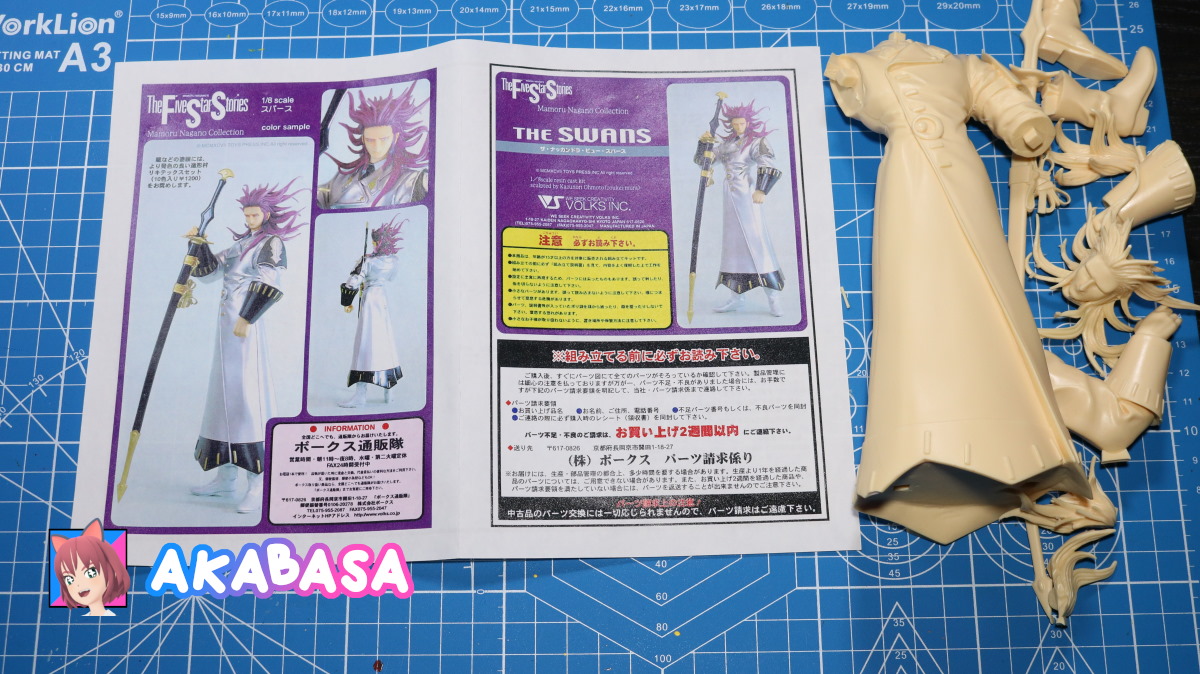 Since this is a Volks kit, I don't need to say how good it is. The resin parts are very good, but his hair parts are a bit of meh. Given how messy it is, I guess it could have been worse.
I believe this kit is about 10 years old and I saw some oil leakage on parts. It wasn't too bad and cleaning with warm soap water cleansed most of it.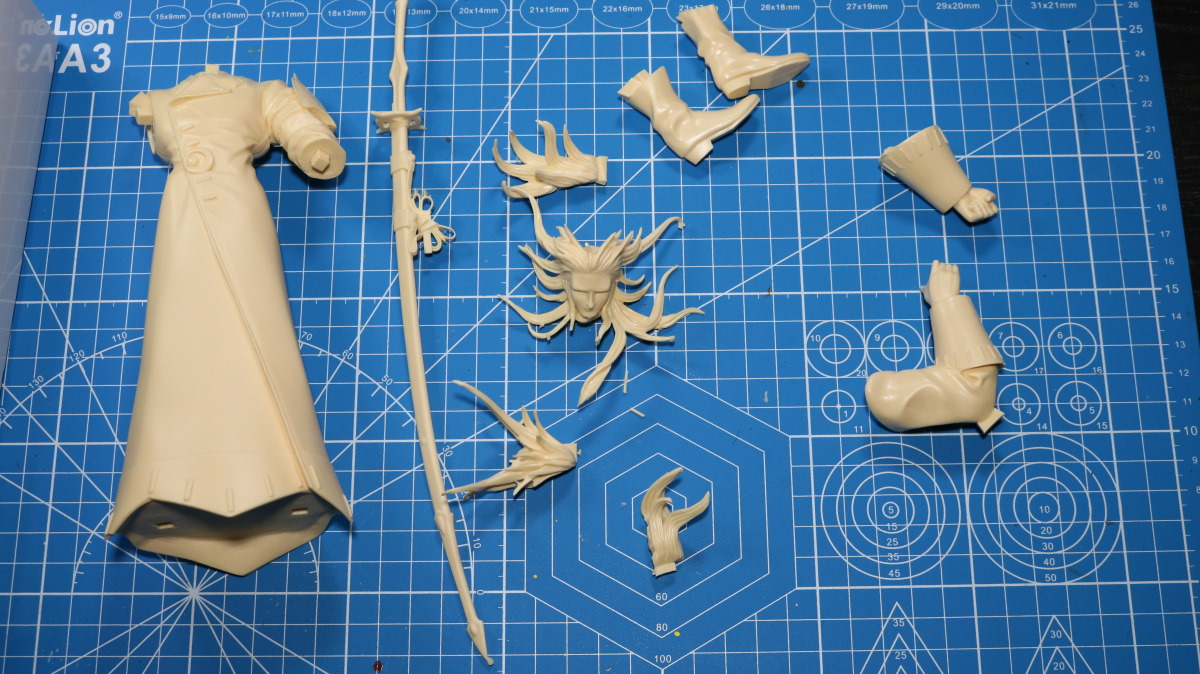 As you can tell, the overall assembly should be simple and it was indeed simple. This one took mere hours.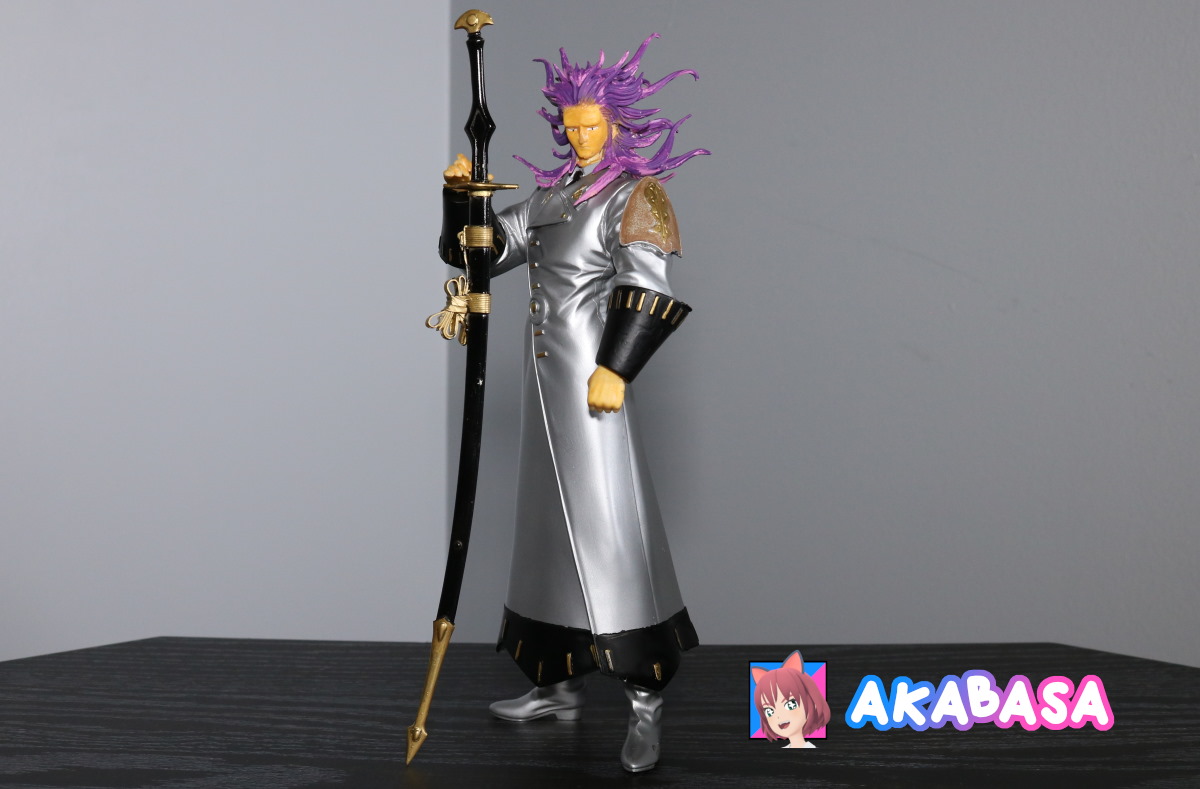 There wasn't any complications, so I don't have much to write about. I used a Mr.color silver spray for the main body. Used black via a brush. Used a toothpick to draw the golden bars.
It was all simple.