A fanless NUC-type mini PC.
MeLE is a Chinese manufacturer of fanless mini PCs. They hit on a higher end of quality with a slight premium on their prices.
The one I have here is MeLE PCG35 mini PC, HD3 version.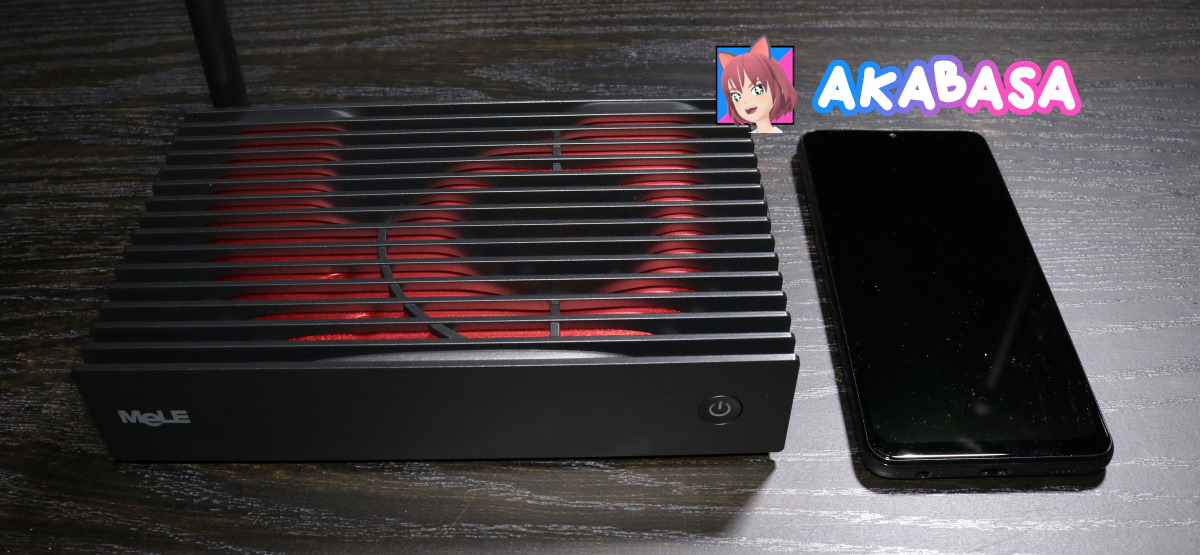 There is PCG35 HD2 and HD3. The difference is its CPU. HD2 has J4125, a chip from 2019. HD3 has N5105, a 2022 chip. N5105 is about 25 ~ 35% faster than J4125 while retaining the same TDP of 10 watts. Other than that, all other specs are identical.
It comes with 8GB of DDR4 soldered RAM as well as an eMMC storage ranging from 128gb to 256gb. In addition to that, it has a useable M.2 nvme slot as well as a laptop HDD slot.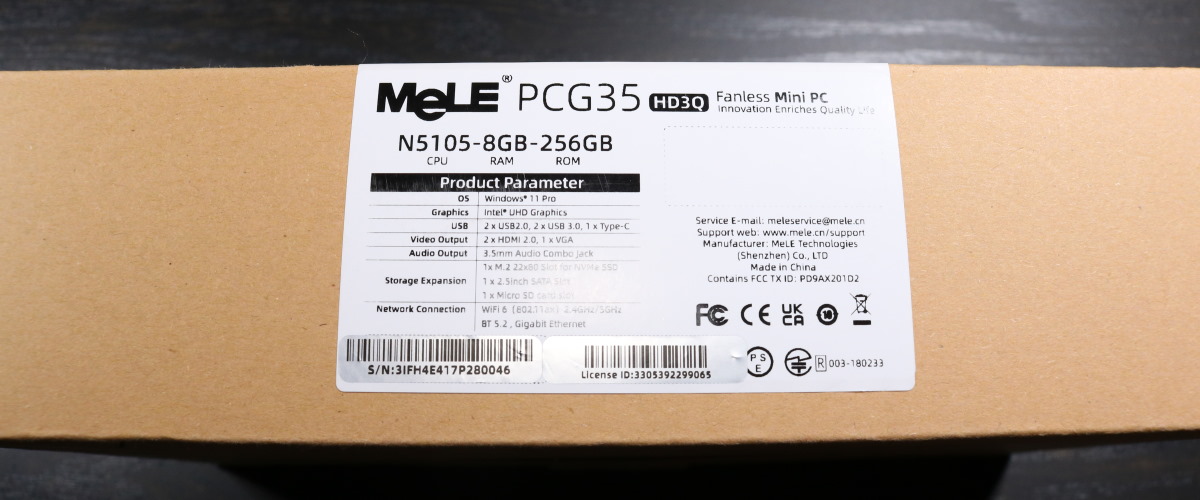 The eMMC storage option is what differs MeLE products from other run-of-the-mill mini PCs out there. It is good enough for an OS. It means this mini PC can have two 4TB (8TB total) storage devices on it, making it a pretty powerhouse as a completely silent media PC with a decent amount of possible storage space.
Yes, I realize you can allocate a small portion of an existing nvme for an OS but I always prefer having an OS on a separate medium.
MeLE offers other smaller fanless PCs. But the primary reason I've chosen this which is about 25% larger than their other offerings is that its price was relatively cheaper. I've managed to purchase this at 240 CAD (after tax) thanks to a Blackfriday deal.
It's got a N5105 CPU, 8GB RAM, and 256GB eMMC storage which is pretty much the top of the line spec for a fanless mini-PC. I was willing to overlook the slightly bigger chassis.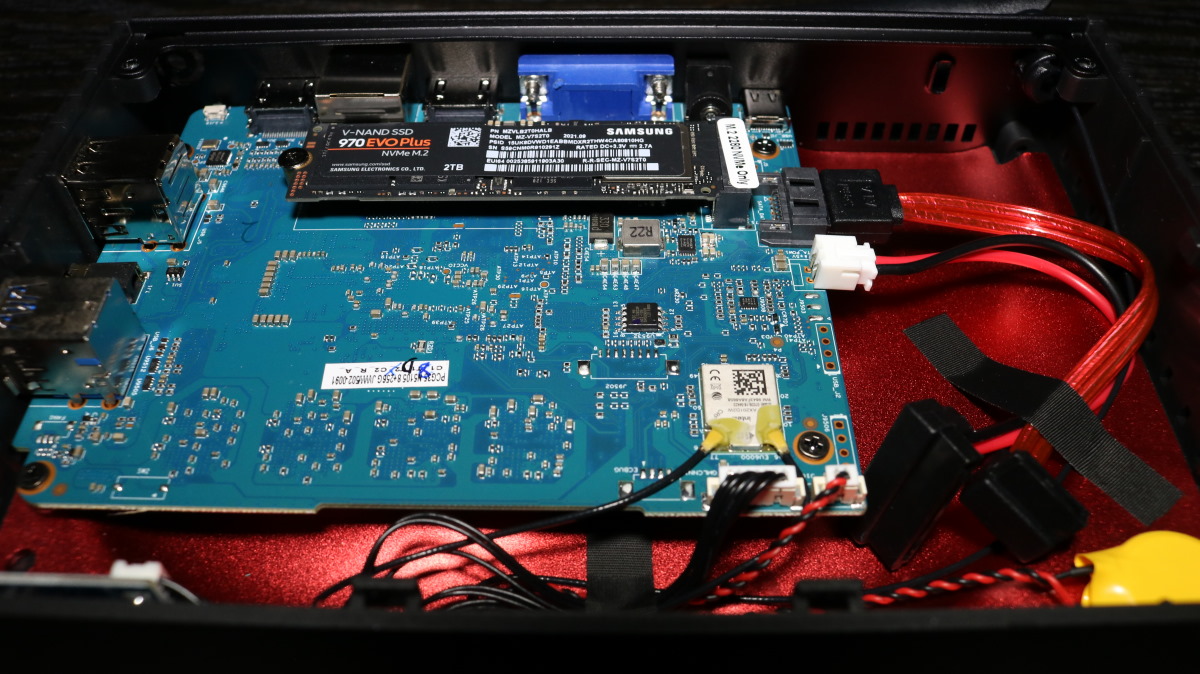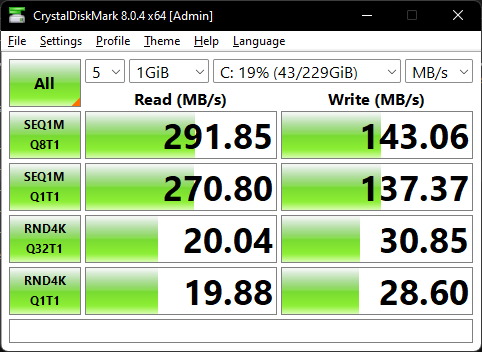 The 256GB eMMC is the most important part in my opinion because my own 256GB nvme OS drive is only at 39% of its health after 3 years of usage.
Granted, it has been used more but, if you cheap out and get 128GB version, it will wear out twice faster. 256GB is minimum in my book for a 5 year-old usage of an OS drive.
The eMMC drive isn't that good which isn't surprising. It's eMMC for a reason. This chip is used mainly for tablets and lowend phones.
But it is nevertheless on par with a regular mechanical HDD. It does feel a little sluggish using Windows 11 on it.
As for the red "6" symbol on top, it's a part of a passive heatsink which you can see the whole plate once you open the bottom lid. The rest of the case is plastic bar the bottom panel. The size of the case is 20cm x 12.5 cm x 3.5cm (H). This is, again as mentioned, on a bigger side. It also means a bigger passive heatsink.
Inside, you find two expansion slots for storage devices. One for a nvme device. The other for a SATA device. The eMMC chip is soldiered obviously.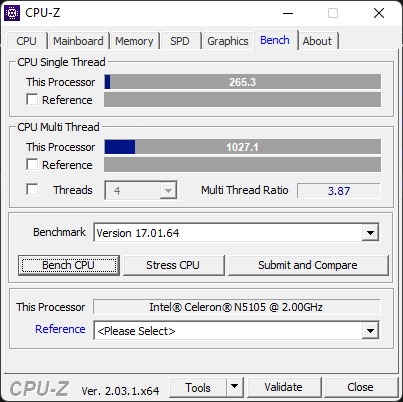 As for its performance, the N5105 chip is a 10w TDP part with 4 cores / 4 threads. I've included CPU-Z benchmark scores from N5105 and an AMD 3000G. Do note that the 3000G CPU is a 2c/4t part with 35w TDP.
Their performance is almost identical in multi thread. But 3000G is clearly far better in single thread applications, and this shows when you handle Windows 11. N5105 does feel a bit of lag when you do something whereas 3000G is butter smooth.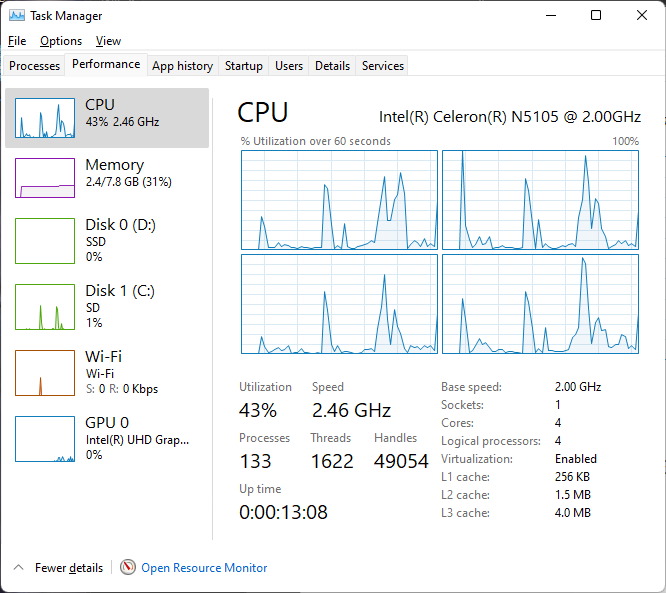 So, is this passive heatsink good enough to cool a 10watt TDP CPU?
Well, the short answer is yes. The long answer is maybe.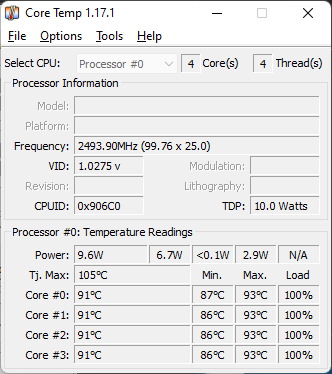 The temp you see on right is when the PC was updating after the initial boot. CPU was hitting 100% and the temp is hitting 93c.
T-function is 105c.
The PC was updating for about an hour and half during which it hit mid 90c. While it did stay below T-junction, it was dangerously high.
After updates were done and when I was playing 1080p video files, the temperature was 55 ~ 60c with about 50% CPU load.
Therefore, technically the passive heatsink is handling the CPU. At the same time, I feel room temperature is going to play an important part here. My room temperature was 24c. If your room is cooler, it will be better. If hotter just by a few degrees, yours is going to hit the T-junction.
And here is food for thought. Both nvme and SATA drives are heat sources. Both are about 5w TDP. Now, there is no air flow within the case. The reddish plate is the only passive outlet for heat dissipation. Right now, I have only a nvme drive in which is 5w TDP. If I add another SATA drive, that's an additional 5w TDP.
My point? If I add two drives in there, there is a good chance that the CPU temp will go up. I am beginning to think that an active solution mini-PC will be better in the long run for internal component health.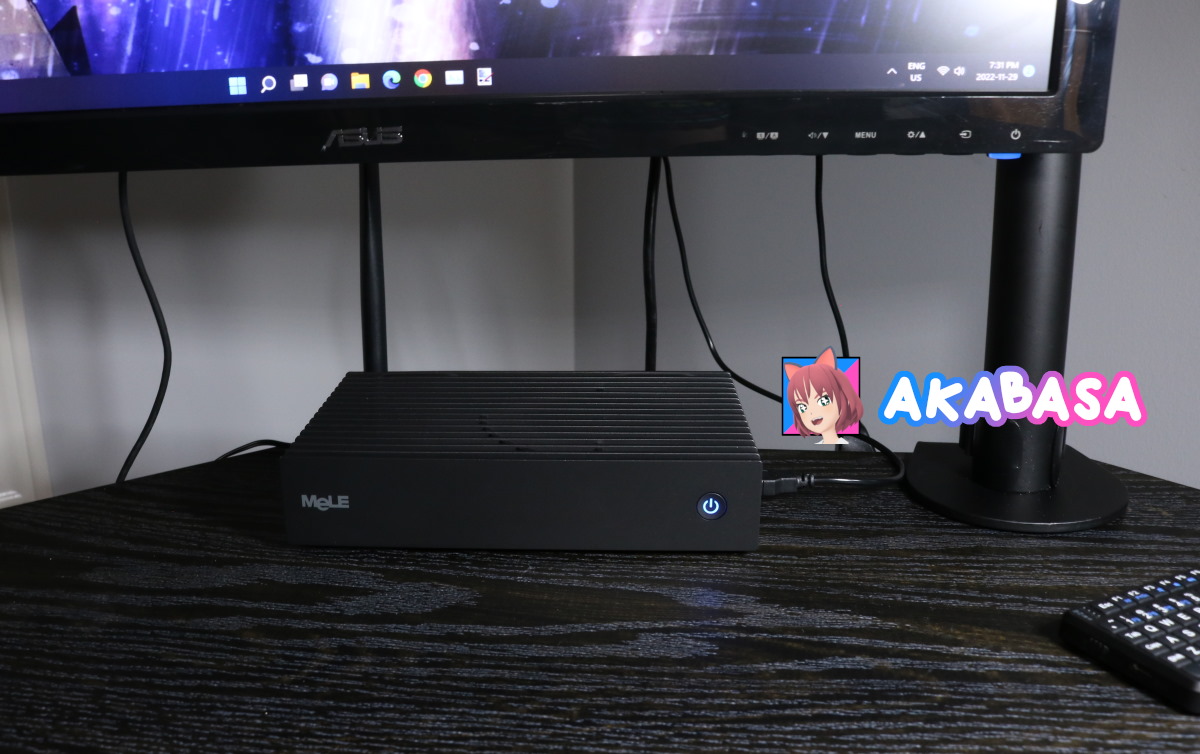 Conclusion
Overall, not too bad for the price.
I paid 240 CAD for this thing which comes with a N5105 CPU, 8GB RAM, 256GB eMMC drive, a wireless 6, 4 USB ports, 2 HDMI, a USB C port….
For the price I paid for, it's good enough. For my own purpose, it is also good enough which is playing 1080p video files in background. It is fanless, thus supposedly there is no maintenance such as dust removal.
However, I must mention that you will hear electrical buzzing because it is fanless.
Having said that, the CPU is adequate for 1080p video playback with 40 ~ 60% CPU usage. Do not go for the cheaper J4125 CPU version. Stick to either N5105 or N5095. 4k is a bit of stretch in my book.
However, I strongly feel that the 256GB eMMC is holding some of performance back. It really IS slow. If I had used a nvme drive for Windows 11, it may have seen a better performance.
Using Linux is also an option to decrease CPU usage probably since the OS itself will use less CPU resources.
If you are willing to pay about 20% more, you are able to grab a mini-PC with a Ryzen 3200U CPU which should be significantly better. It won't be fanless though.
The bottom line, I do not recommend this. I will probably return mine but we will see. The amazon return window is 2 months, 60 days. So, I will be using this for about a month and update this page.
Update One @ 2022 Dec 4
I wrote above review on November 30th. It's been a few days since, and I've noted an issue. The wifi module overheats when in use for more than an hour and hangs. So, if you watch youtube for an hour or so, your wifi module is going to stop working until it cools down.
Not a good sign.