God Eater: Lindow and Sakura
In this article, I am going to review two figures in Lindow Amamiya and Sakuya Tachibana.
Now, if you've watched only God Eater anime, you may not feel any sentimental values with their relationship. I mean, in the anime, their relationship is barely mentioned if at all. You can see Sakuya silently suffering in the background when Lindow vanishes, but other than that, you get no strong hint that Sakura loves Lindow.
If you've played God Eater 1 game though, you will know that Lindow and Sakuya go a long way back together. The only reason they aren't married in the game is because of a fact that they are God arc wielders who may die one day in a battle.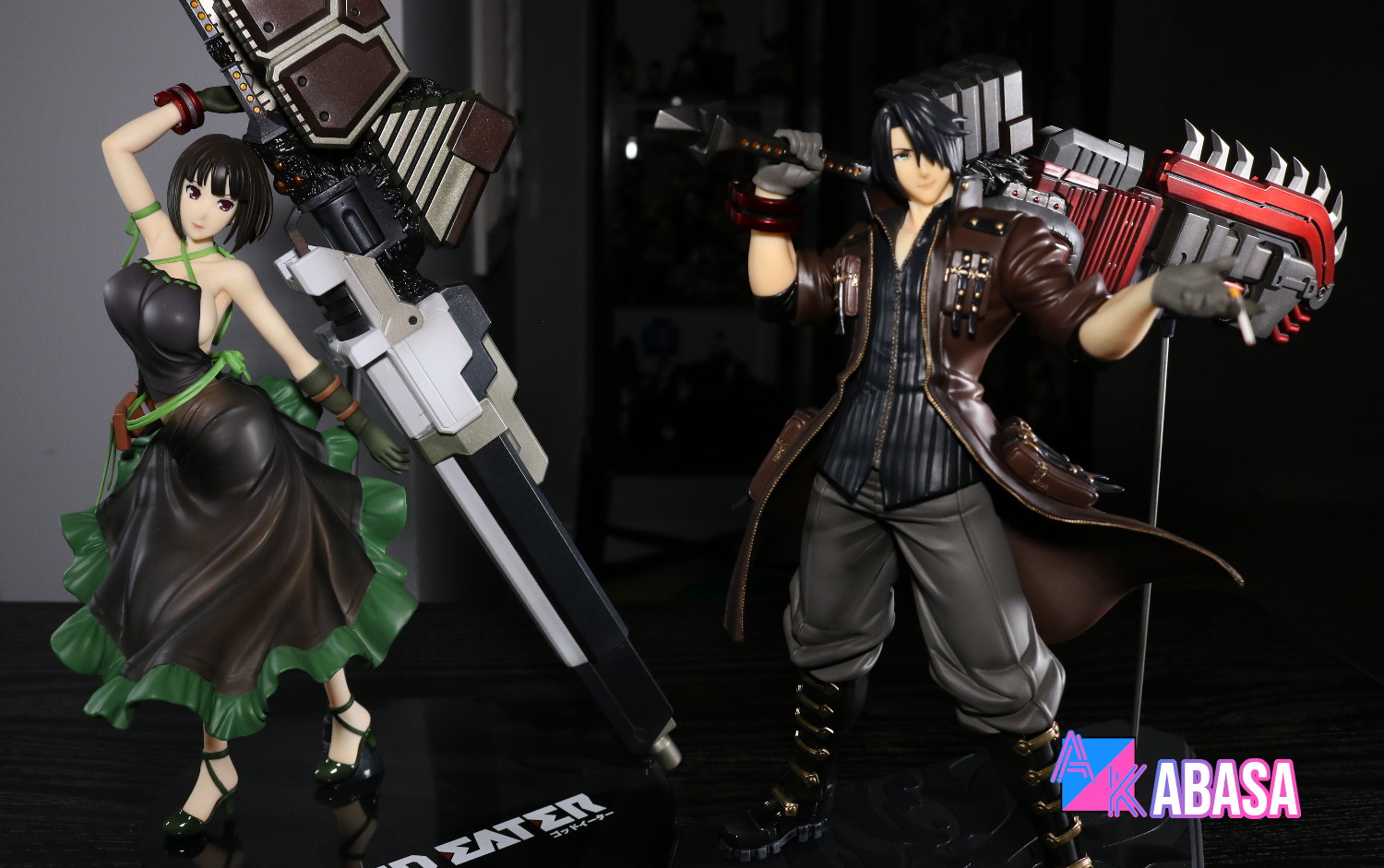 The Lindow figure I have is from Broccoli and is of 1/8 scale. The Sakura figure I have is from Plum and is of 1/7 scale. The Lindow figure is a premium one while the Sakuya figure is a cheap one. Now, being cheap is a relative term here. The Lindow figure cost me around 280 CAD some years back, and the Sakuya figure cost me 90 CAD.
As you can see, Sakuya is about the same size as Lindow. This shouldn't be because Lindow's height is 192cm while Sakura's just 162. The scale difference is there. On the same scale, Sakuya should be smaller, quite a bit.
Quality wise, the Lindow figure is better but not by a lot. It certainly does not warrant 3x price difference. One thing you will notice from the figures are the massive God arcs. This is a common sight among God Eater figures.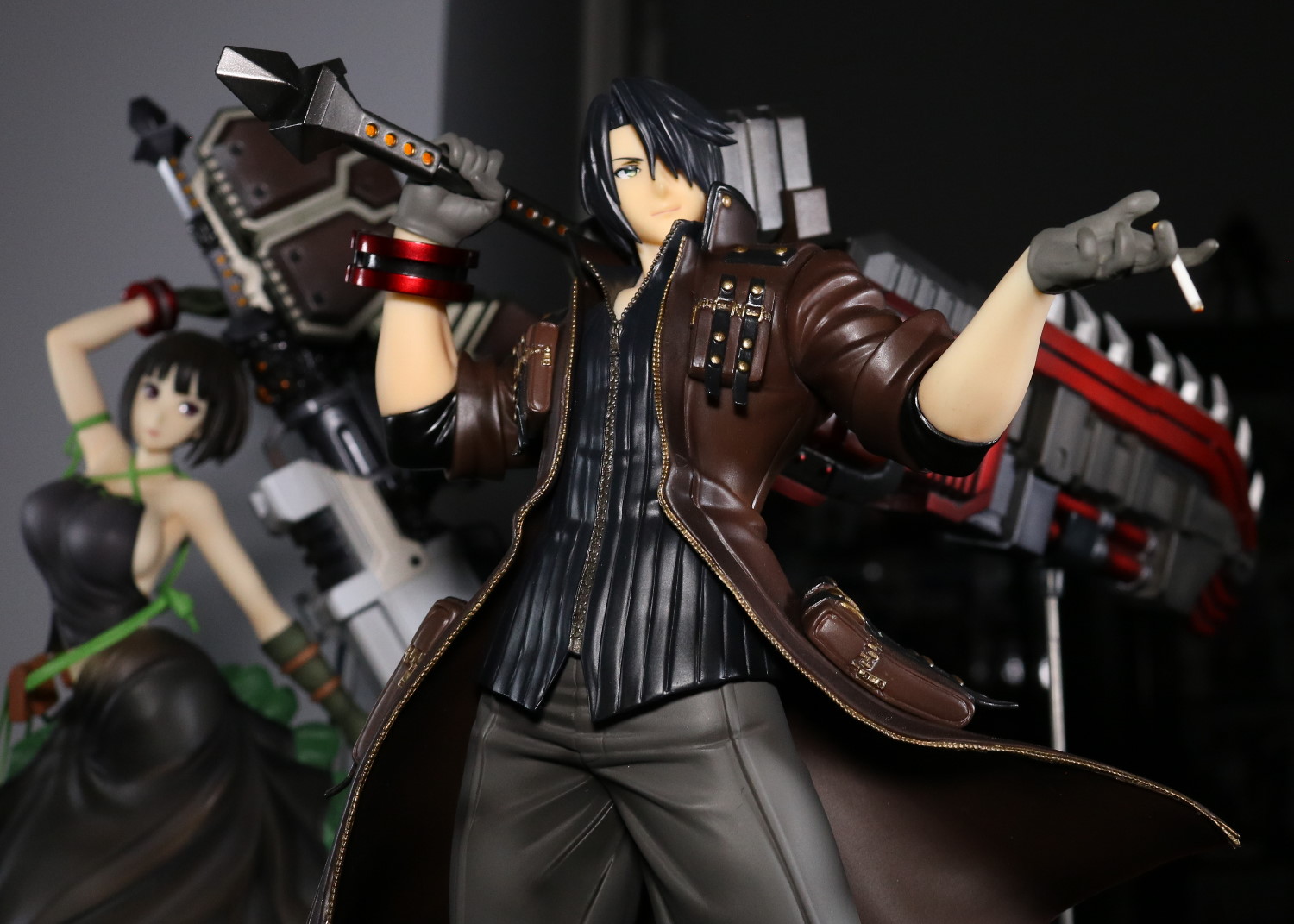 As for the Lindow figure, I haven't got much to say really. I mean it's a male figure. Not much to talk about male features from a male point of view. I do feel his head is a bit small for his massive body. Other than that, no complaints. He does wield a massive God arc in the series, so it is fitting that his God arc here is also massive.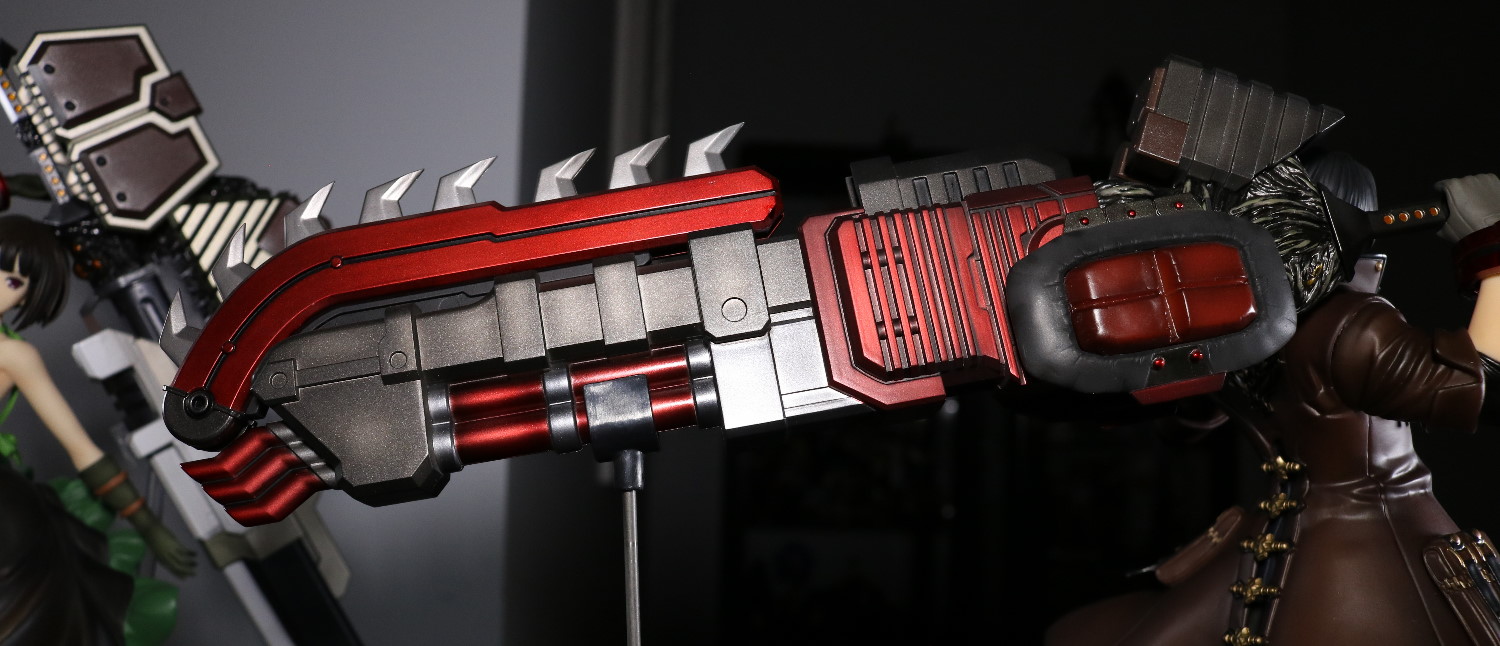 As for Sakuya figure, her semi-transparent skirt or loincloth can be taken off, revealing her shorts. Her top is quite revealing with a full view of her boobs sideways, but sadly her top cannot be taken off. Not that I expected such a feature from the figure anyway. If this was a lewd figure, which it isn't, it would have cost at least twice more.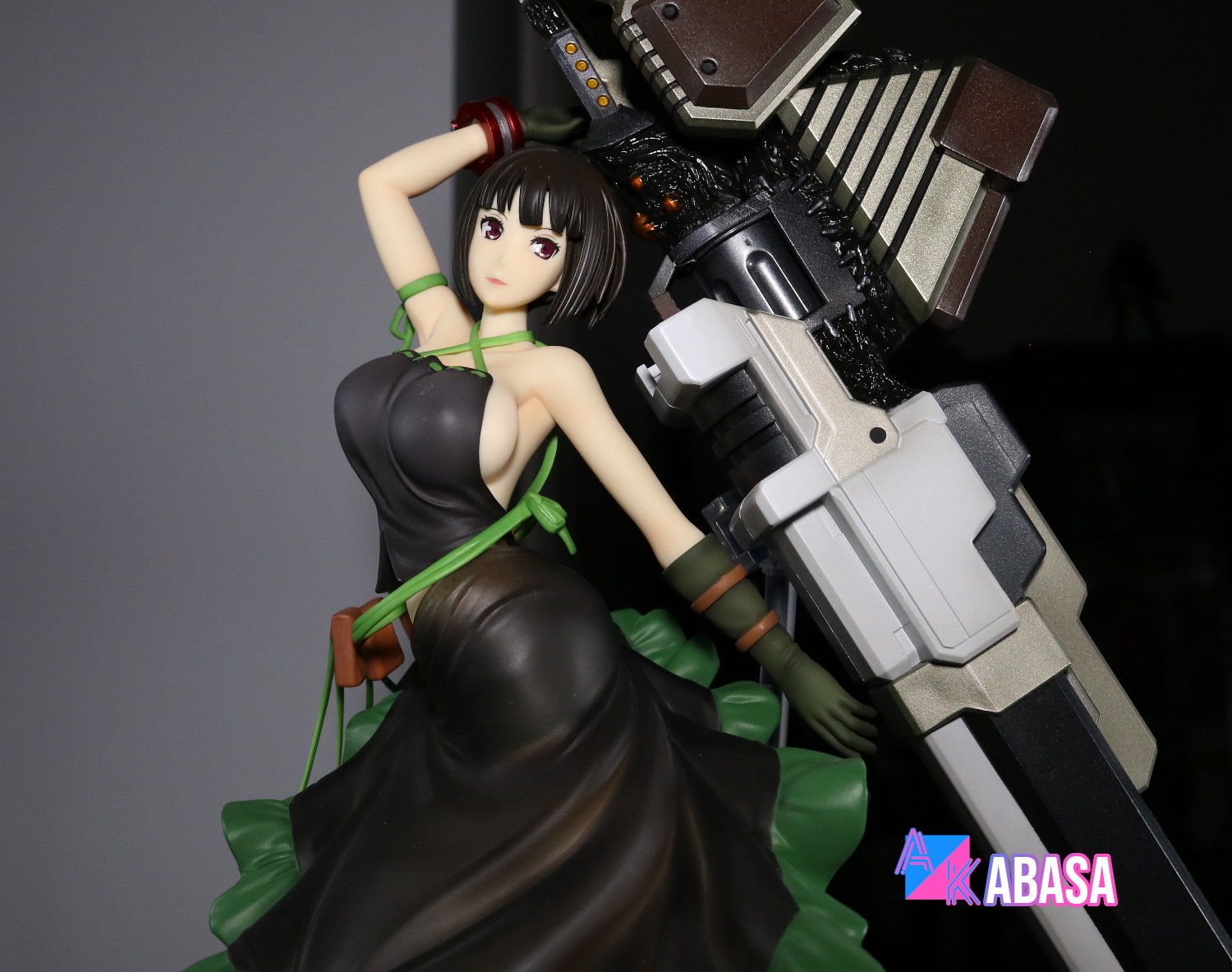 Plum has produced a lot of figures from God eater series, and I own a fair amount of them. Their quality is strictly average. It's good enough but doesn't wow me.
Their prices are generally on the inexpensive side, typically less than 100 USD. It does depend on how rare something is and who you get it from.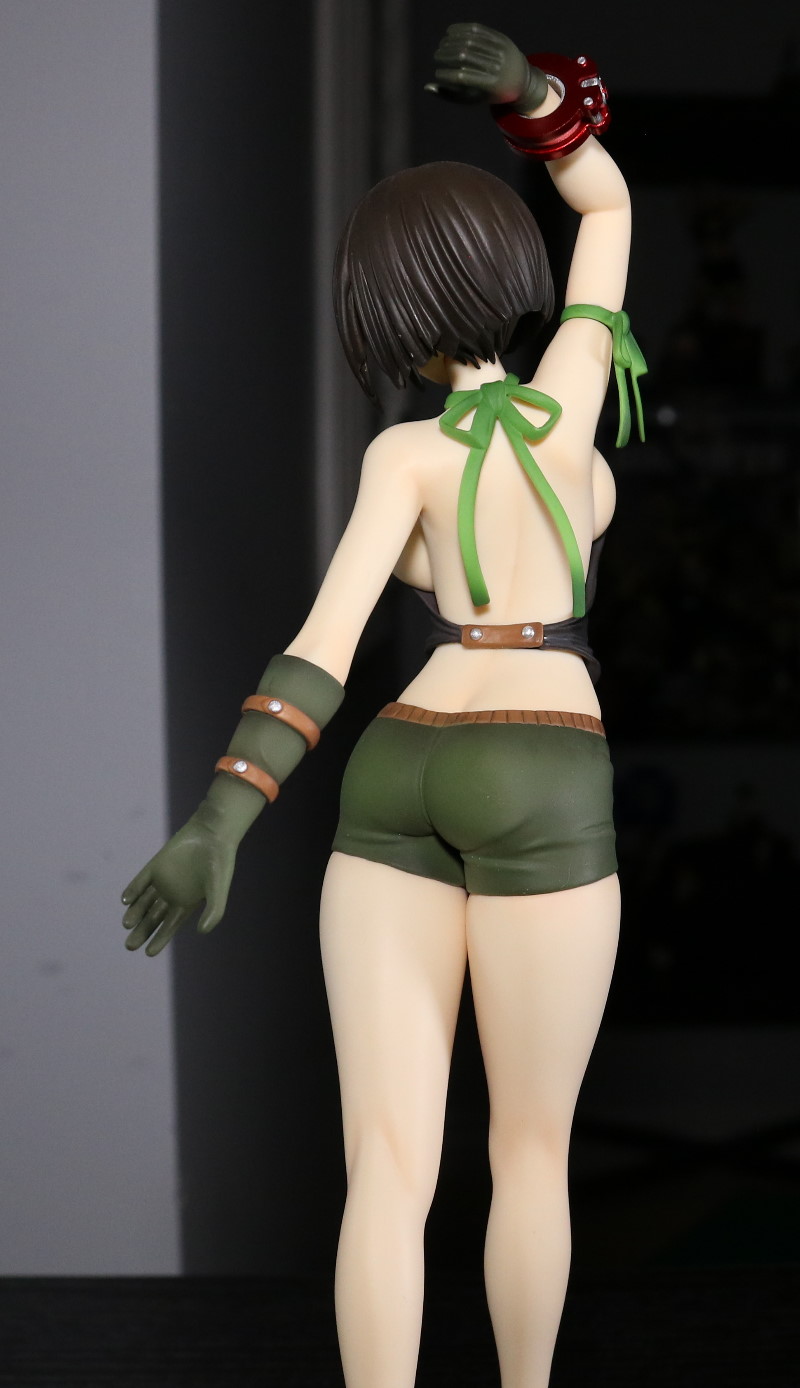 Overall, if you are a fan of the series, you will want both, not just one. Personally, I do not get a figure pair if their scales do not match, but, in this case, it's tolerable and there was no other choice.
To be honest, neither figures is good. The Lindow figure, despite having paid nearly 300 CAD, isn't good enough to warrant its price. Sakuya figure, on the other hand, is on par with what I've paid. My main criticism of the Lindow figure is texture. Leather coat is rarely glossy especially if it's in heavy use.
There is also his head size issue. Overall, it's meh for 280 CAD.
Until next time.