[Amie-Grand] Pravda girls' school kit
This is a 1/16 scale Amie-Grand Pravda school kit. Now, I already have worked on this kit previously and have all three characters.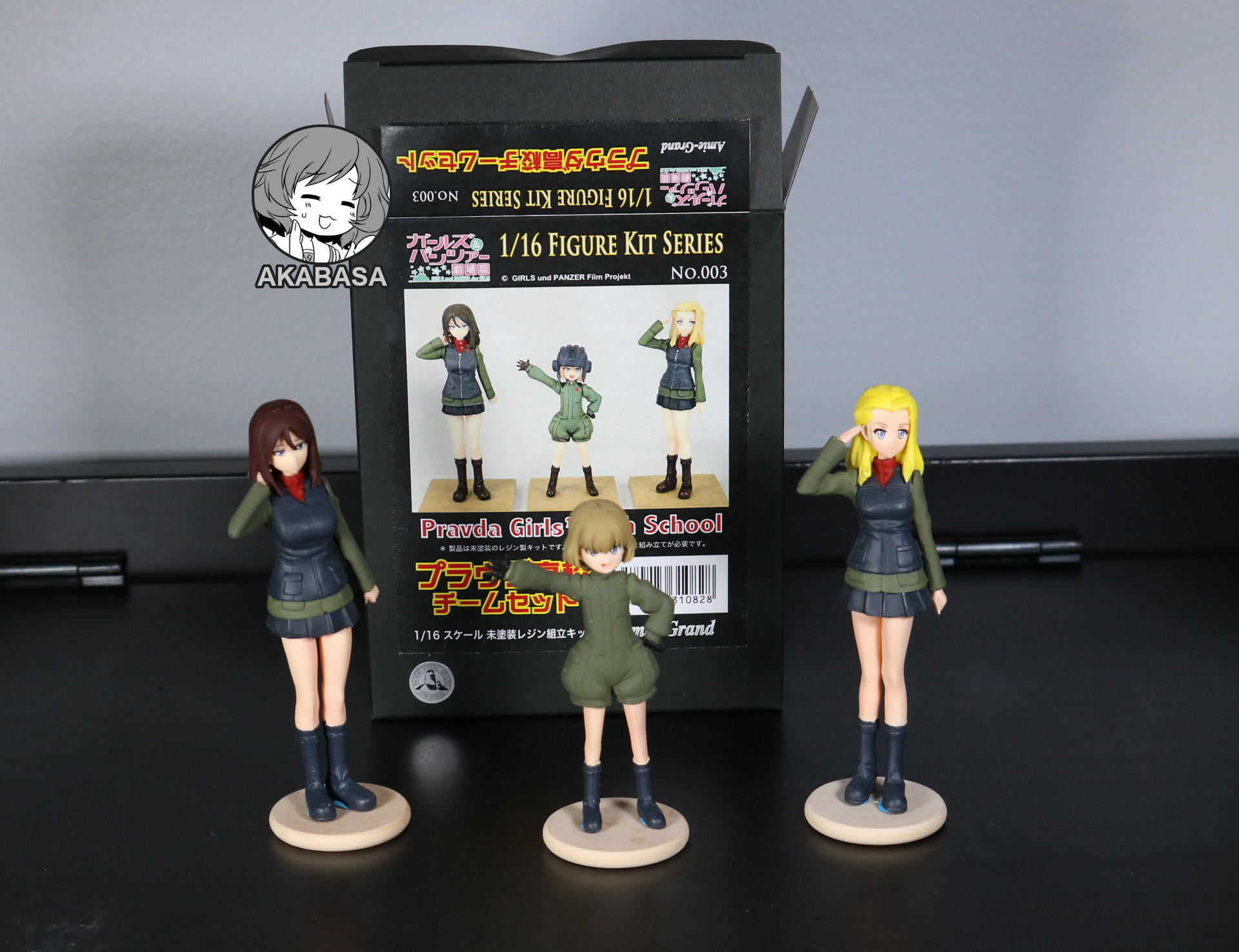 The reason I purchased another kit is that there is a second configuration for Katyusha and Nonna which is an iconic one where Katyusha sits on Nonna.
I actually have forgotten about that until a Japanese site showed a completed figure of it which made me realize that I had the option.
Since Amie-Grand garage kits are easy to source, I mean they sell them on their website, it was painless to acquire this.
For the cost, Amie-Grand sells this kit for 6,500 yen. And then there is 10% tax on all goods sold on the internet in Japan. Plus, 1,000 shipping fee to a middle guy I use. Then plus 2,000 yen for EMS.
So, to sum it up, 7100 + 3000 yen. So, this kit cost me well over 100 Canadian rubles overall. But the kit has three figures which adds to its value.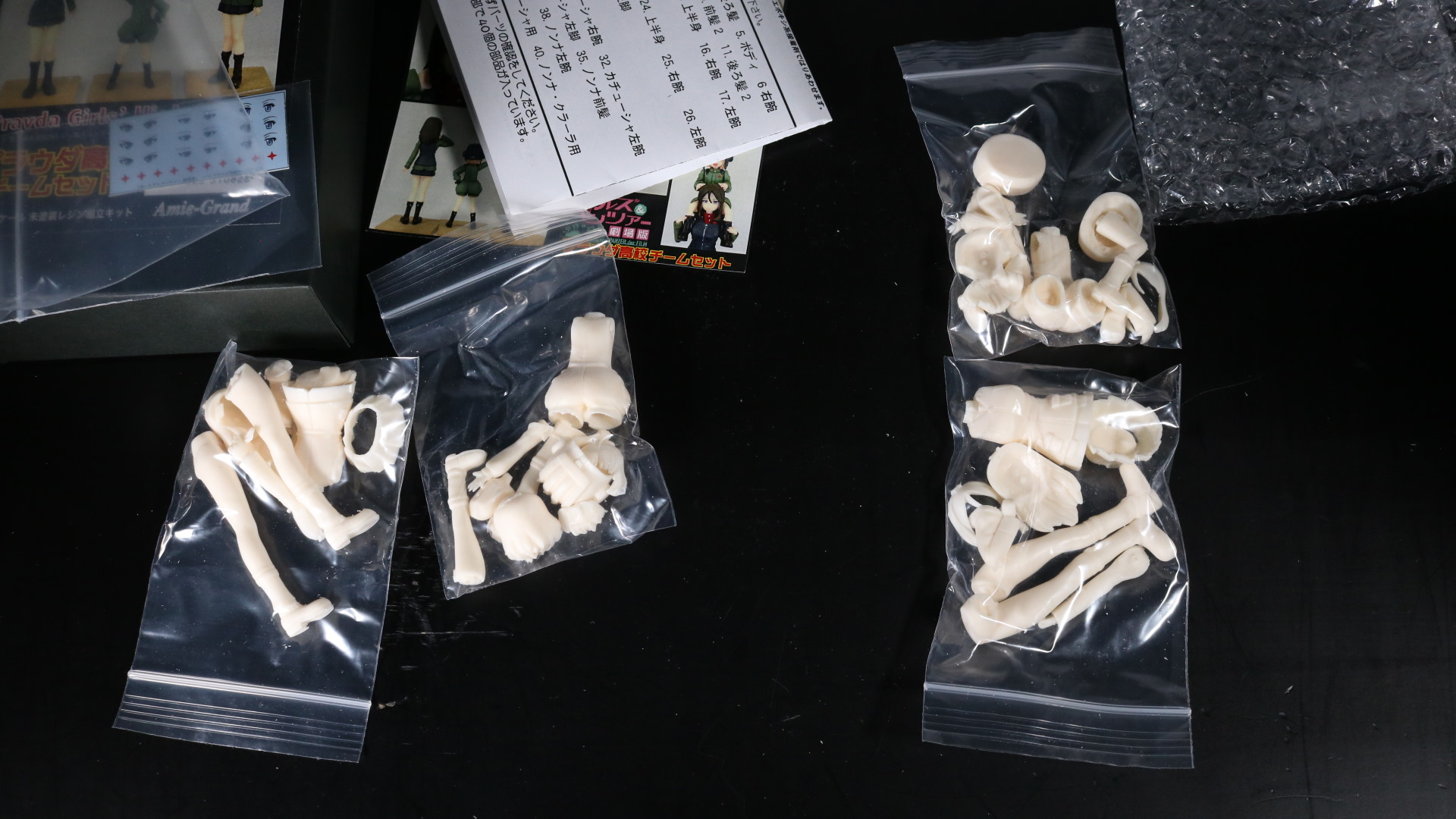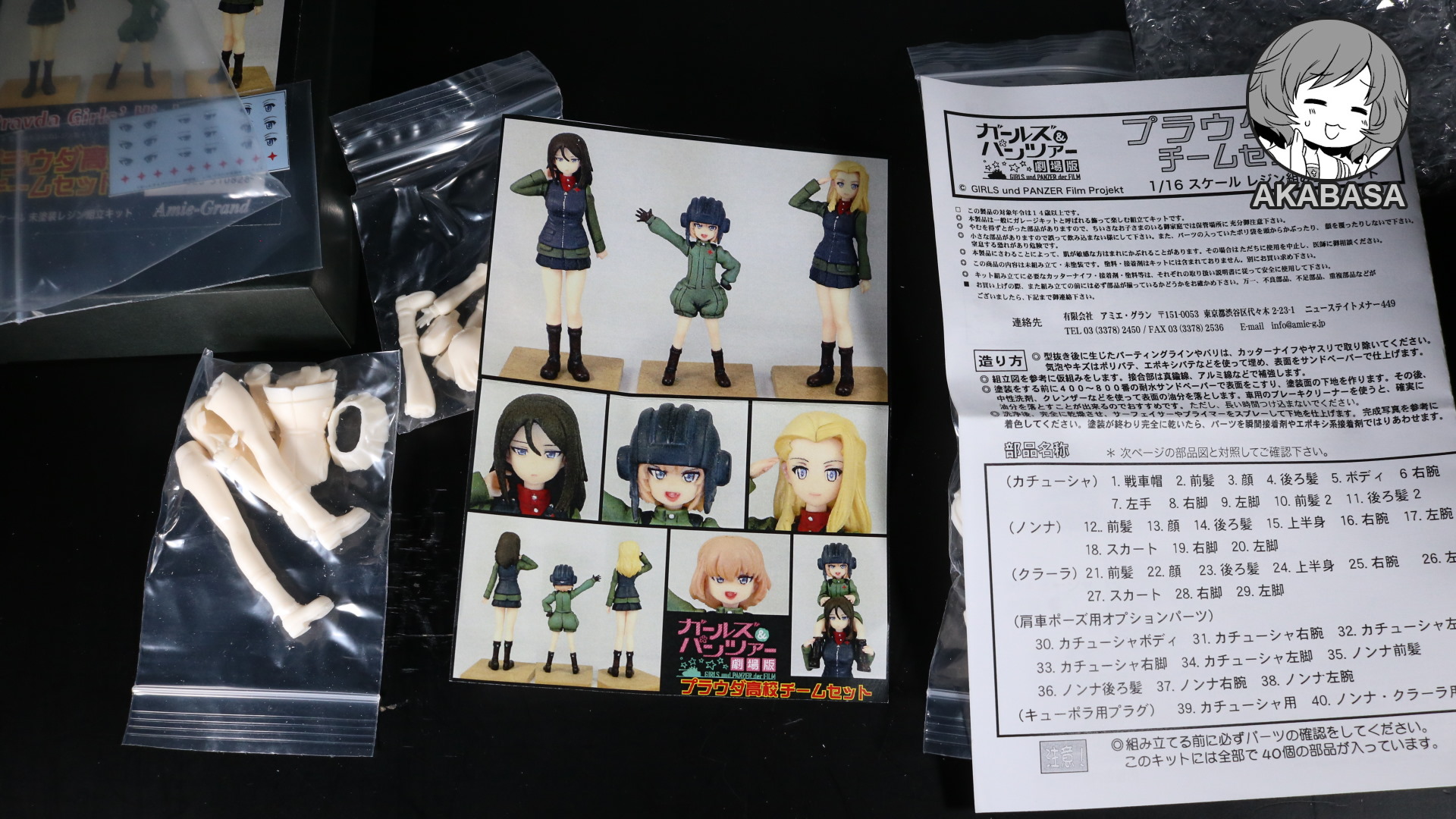 Since I already have Clara, I am not making her. However, I am making a figure from an Amie-Grand Kuromorimine kit I've had for over a year. I don't know the character name. She is a really minor character. Regardless, I need the extra person for my upcoming Kuromorimine photo project.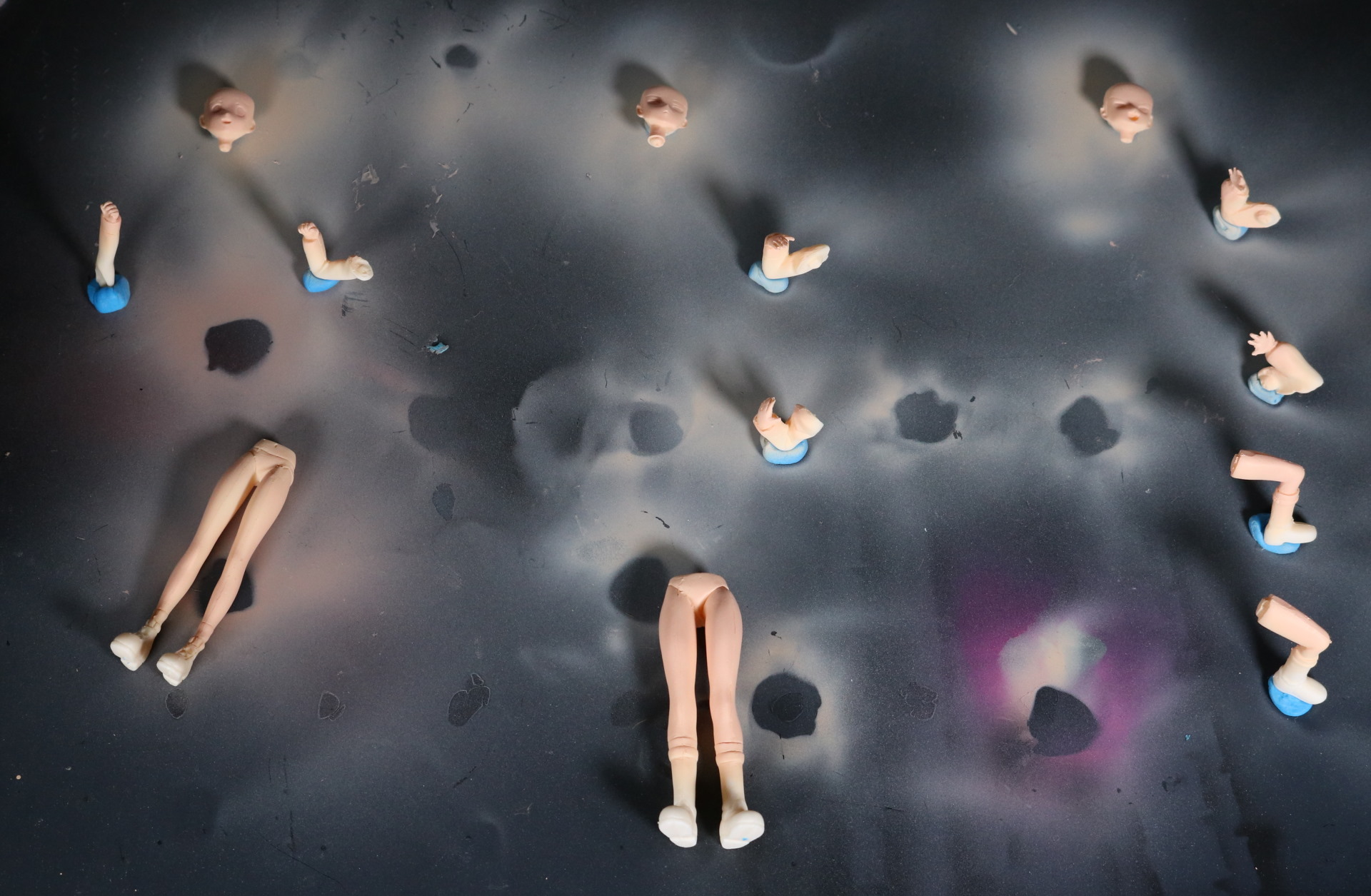 To start, I begin with airbrushing skin. This is the only airbrushing I will do for this. Other colors, I can do it via brushes.
This is, overall, a straightforward process. There is nothing too complicated with the figures.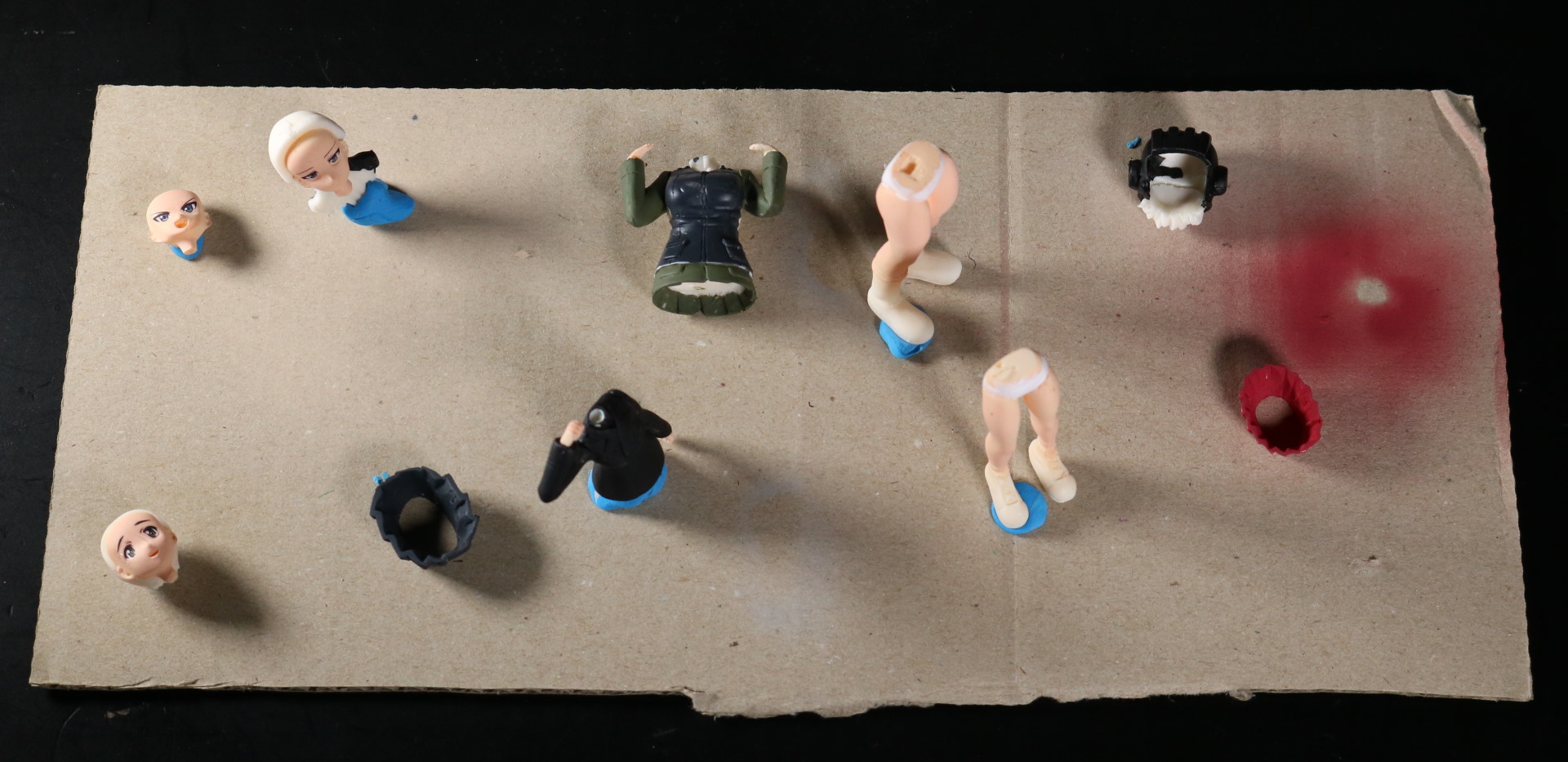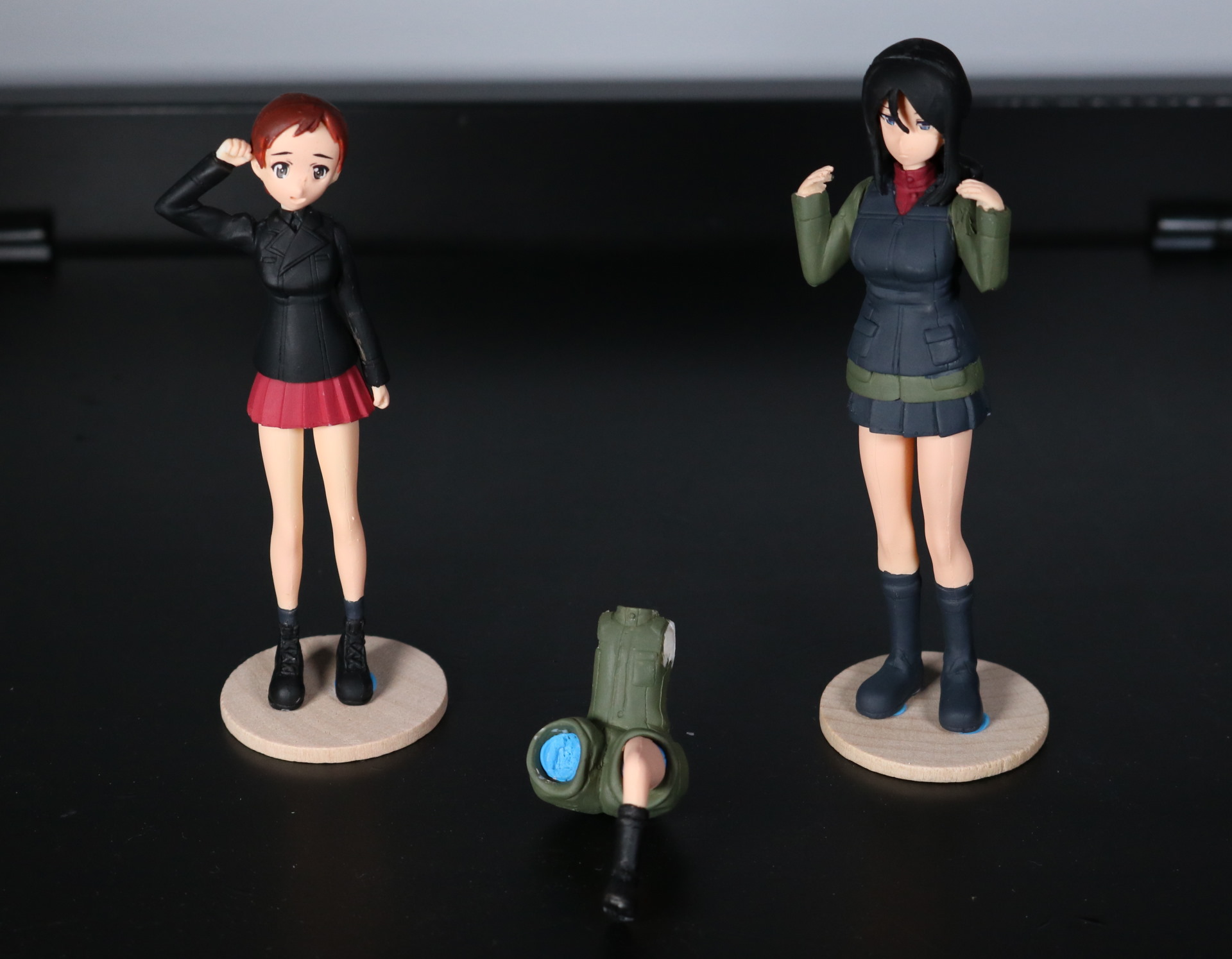 I am not gluing Katyusha's legs because it is very hard to put her on Nonna if I am to do this with her whole figure. It is just so much easier to put pieces into the pose. This reduces risks of breaking stuff and potentially leave lots of paint residue.
For the record, I have varnished Nonna completely.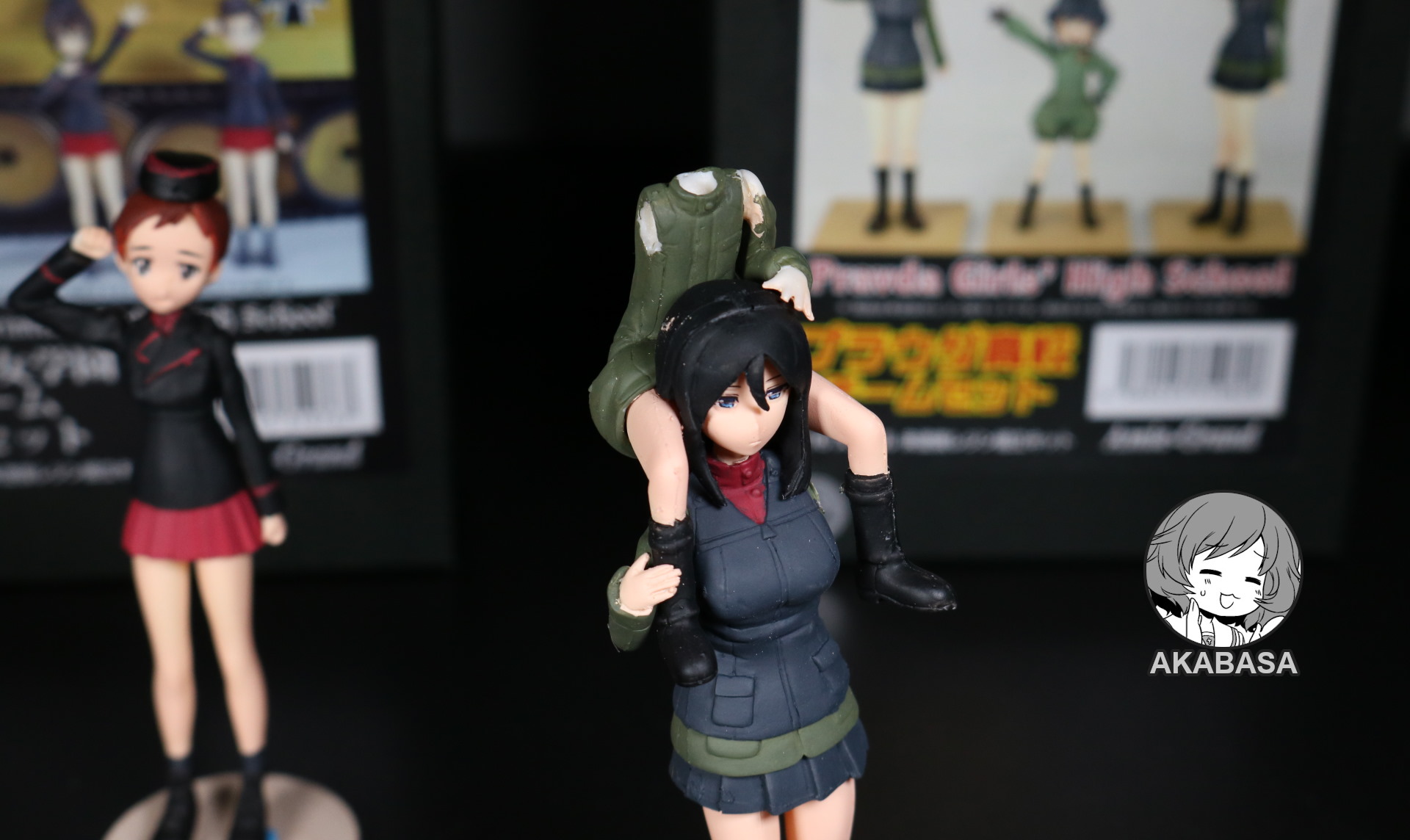 As I put Katyusha together into the pose, I had to take off Nonna's arms off to precisely position them to hold her legs.
Thankfully, the glue I am using does not destructively harden, so I was able to take Nonna's arms off with ease. I will need to paint some spots later though.
As for the minor character from Kuromorimine kit, I still don't have any idea who she is. I've attempted to find out her name but nope, nothing. According to Amie-Grand website, the character has no name but goes by "the Jagdpanther Captain".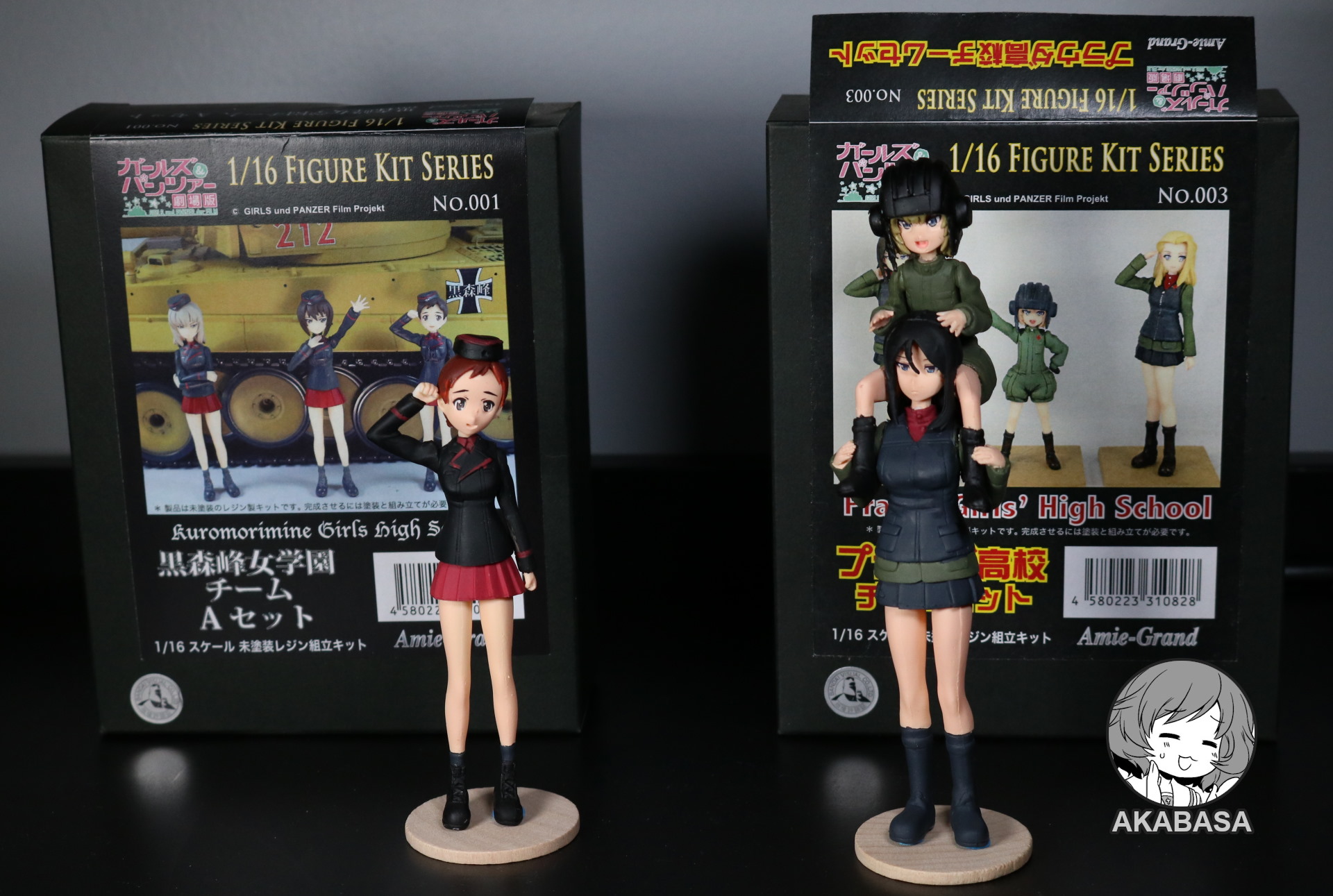 So, here we are. the Jagdpanther Captain + Katyusha and Nonna.
If you've been visiting my website, you may recall a similar figure in 1/11 scale by Amie-Grand as well.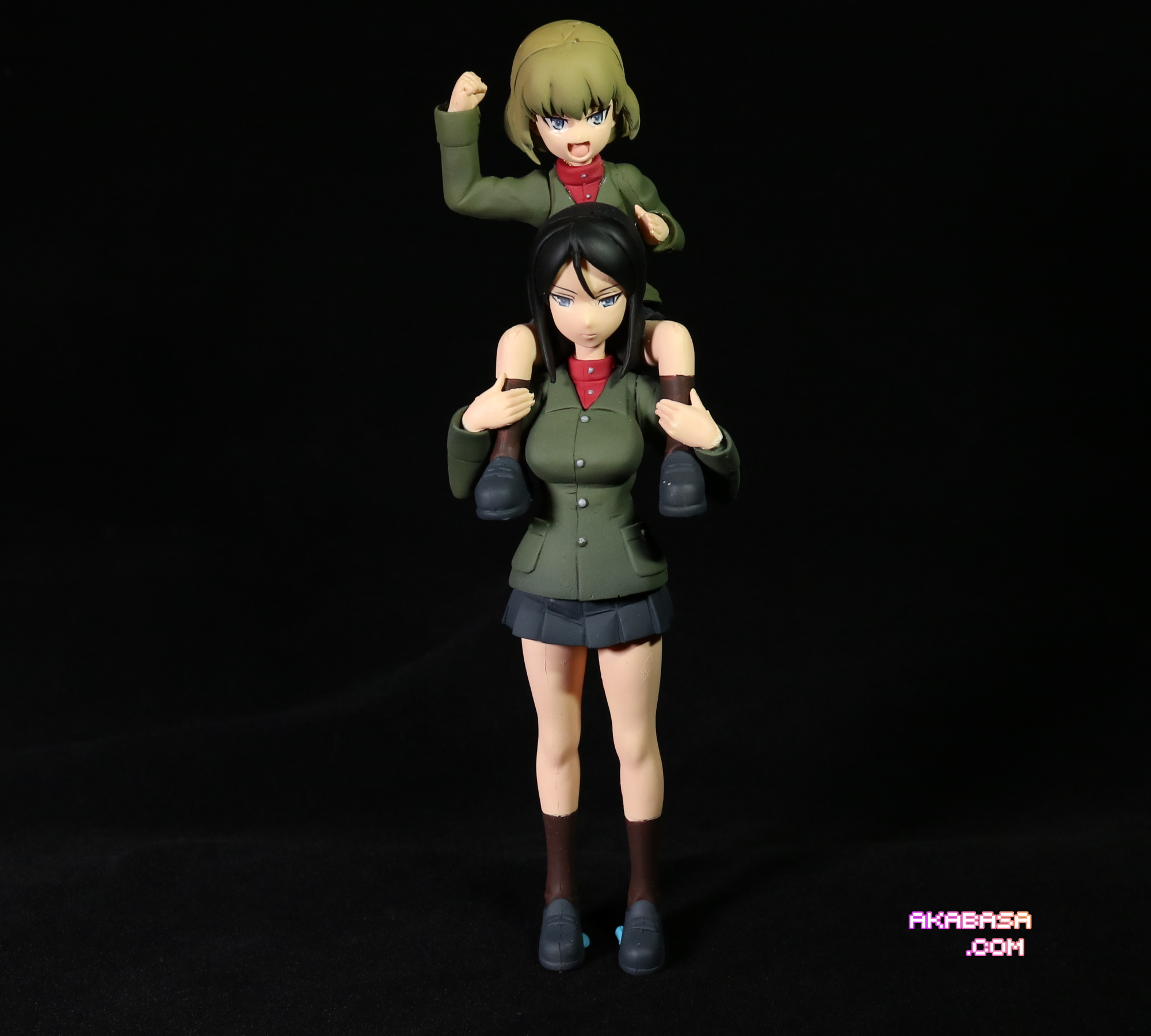 You can read more about it here. Regardless, the figure above isn't very good. It was manufactured by Amie-Grand but it wasn't sculpted by them. Long story short, the figure wasn't able to stand on it own, and I have felt that Katyusha is too big.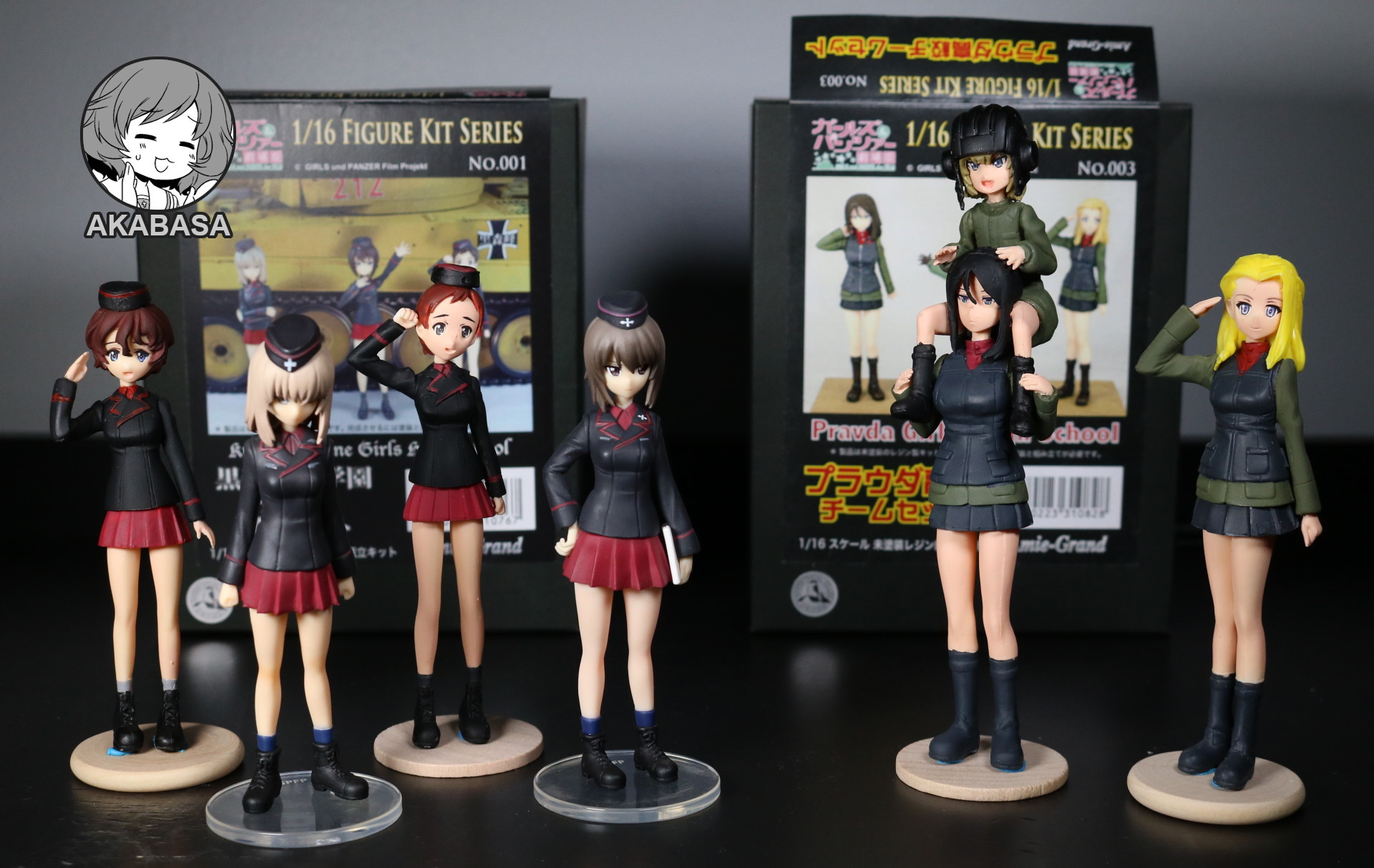 This 1/16 scale Katyusha and Nonna figure though is able to stand on its own. And Katyusha is clearly smaller than Nonna which helps overall balance of the figure.
For me, 1/16 scale stuff are more important than others. Thus, I am glad that these figures have turned out alright.
Cya.