This is Wiesel A1 Tow 1/16 scale by Takom. It is basically a personal armored carrier. First appeared in 1979, this unit cannot technically used in Girls und Panzer universe. But there is a character in the series who is exempt to the rule.
That is Chono Ami. So, I've decided to make this her personal carrier since I don't want to acquire a 1/16 scale Type 10 tank for her. That tank is massive in 1/16 scale. It's basically too big, not to mention really expensive.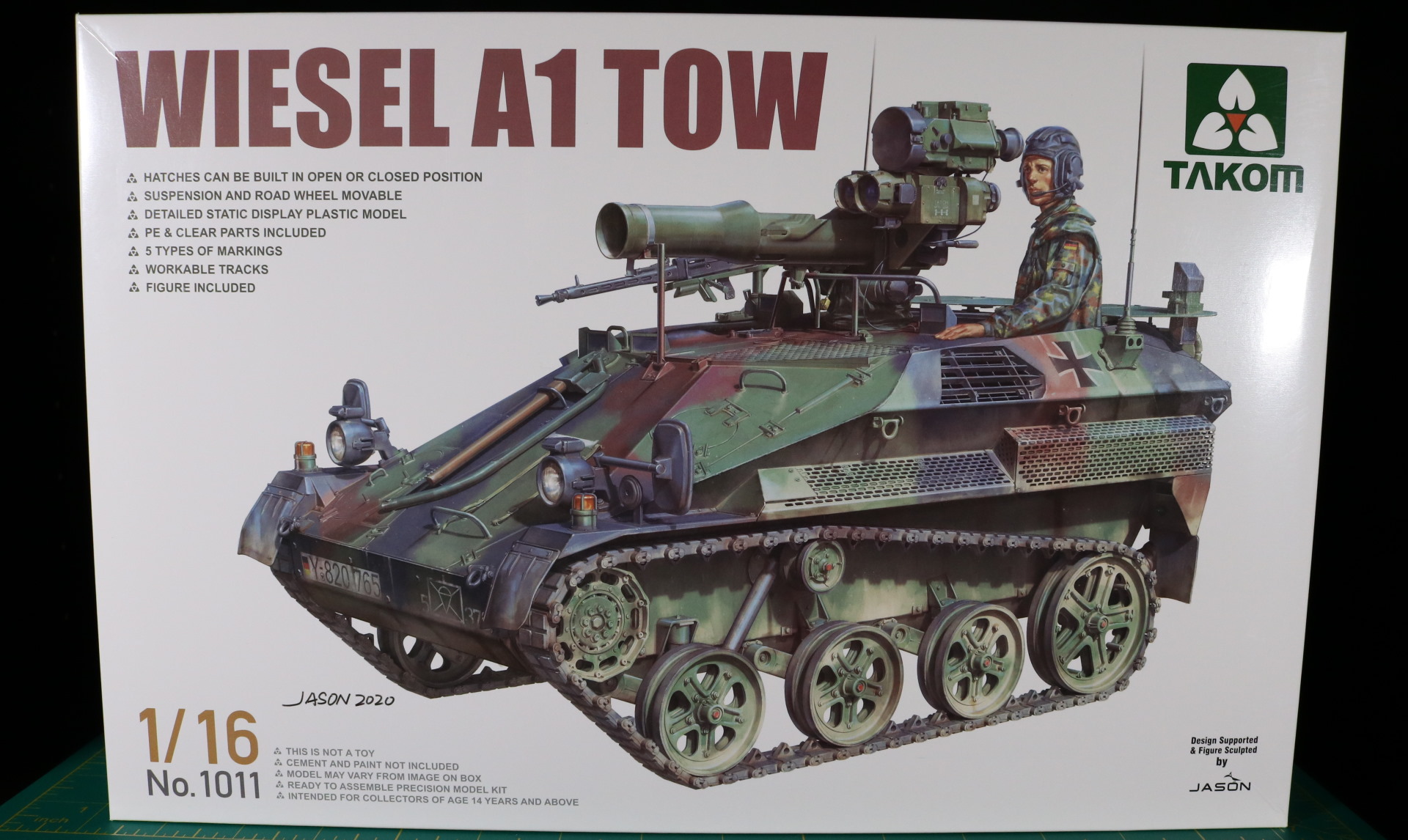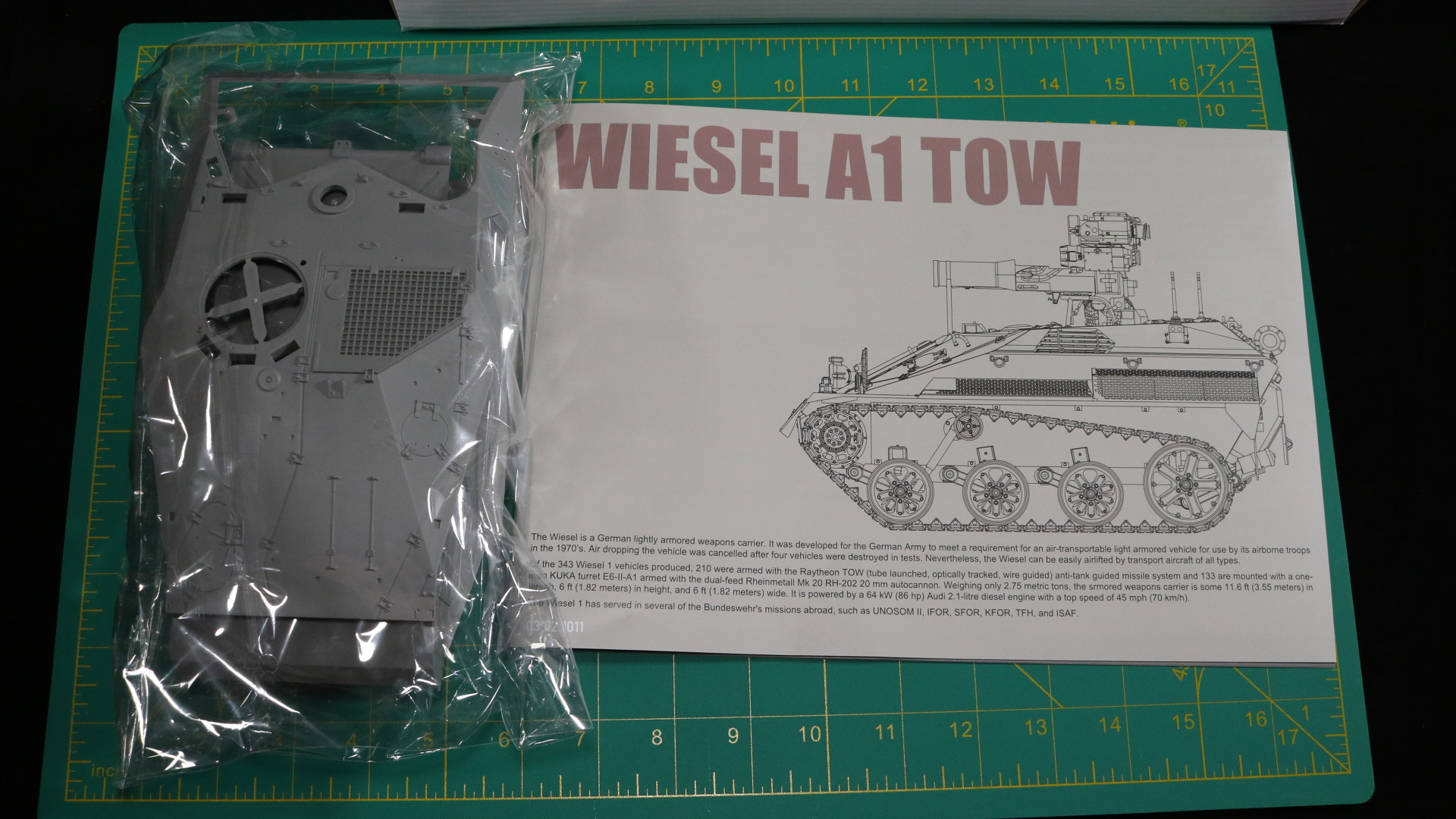 I like the overall size of this unit. As I've stated previously, I do like light tank class units in 1/16 scale. Those end up being too small in 1/35 scale.
I think Takom agrees with me since they've been focused on producing light tanks and small military vehicles in 1/16 scale since 2019.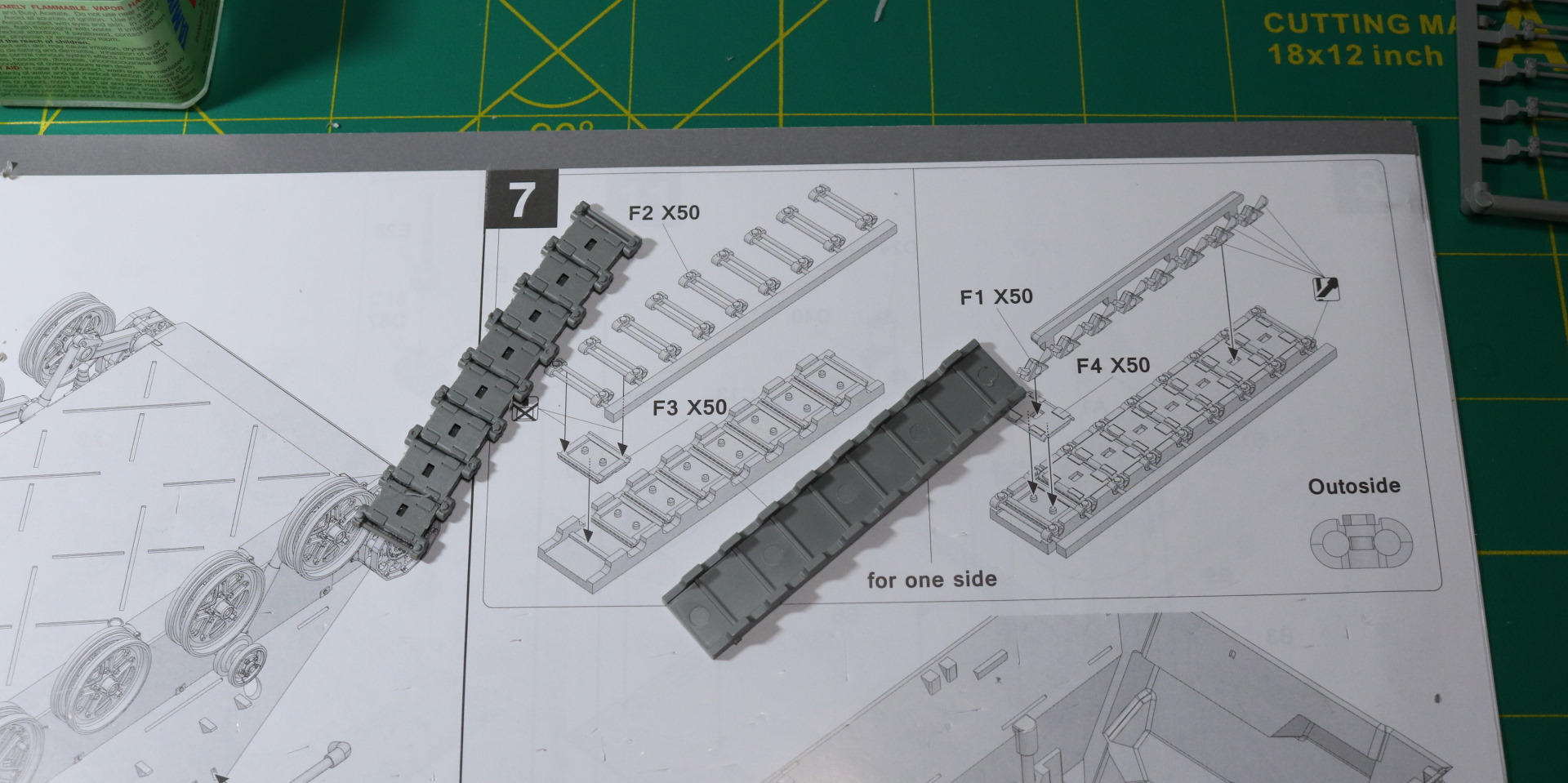 This kit features a unique way to assemble tracks. They've attempted to ease the chore at least. I don't think it helps a lot because I ended up assembling the tracks manually after trying this out a few times. But it is a clever way.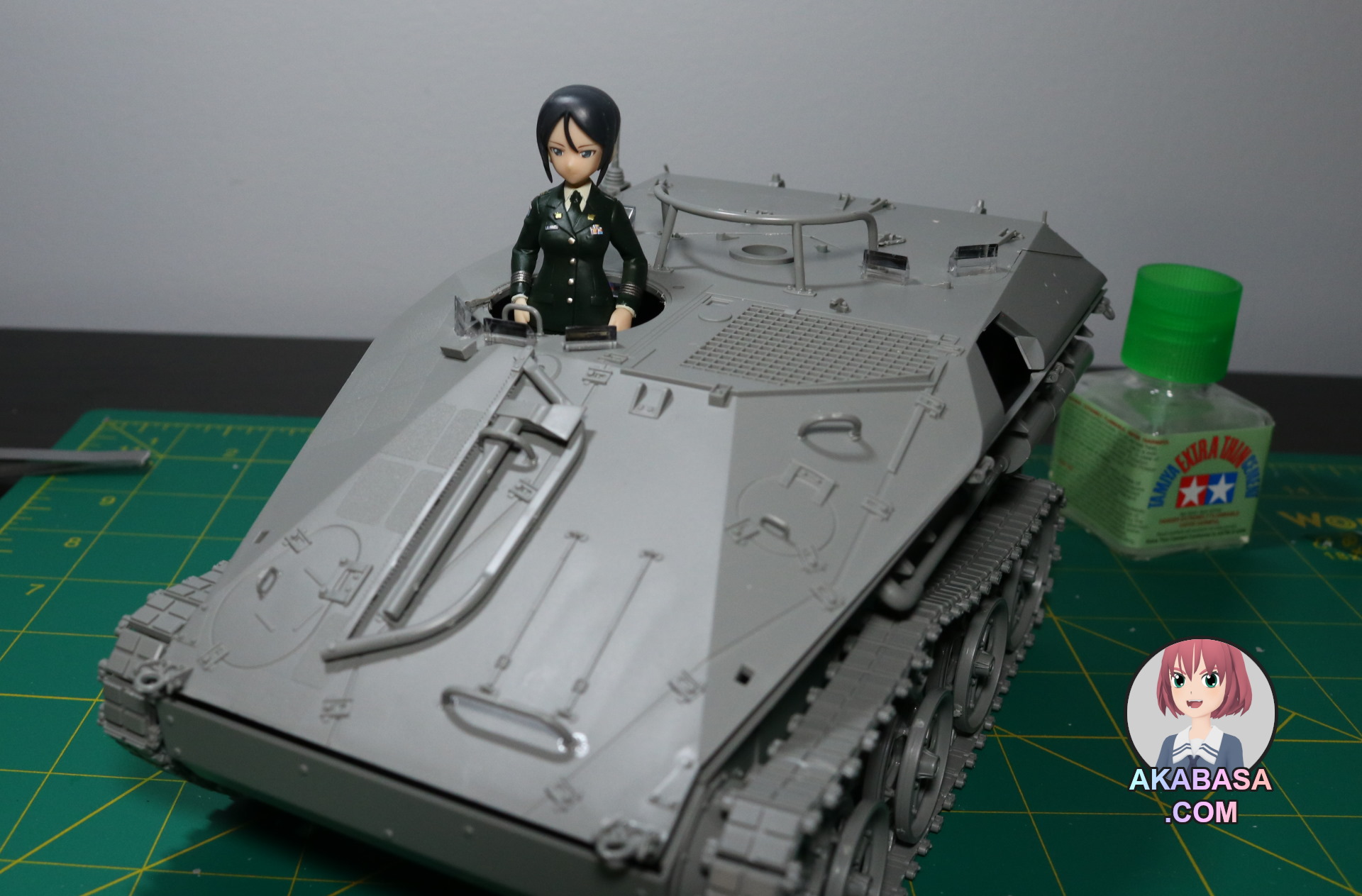 The hardest part is assembling the tracks. The rest of build is quite easy. You can see that Ami fits nicely with the carrier. In order to make her to be able to stand, I had to add a wooden platform inside the unit.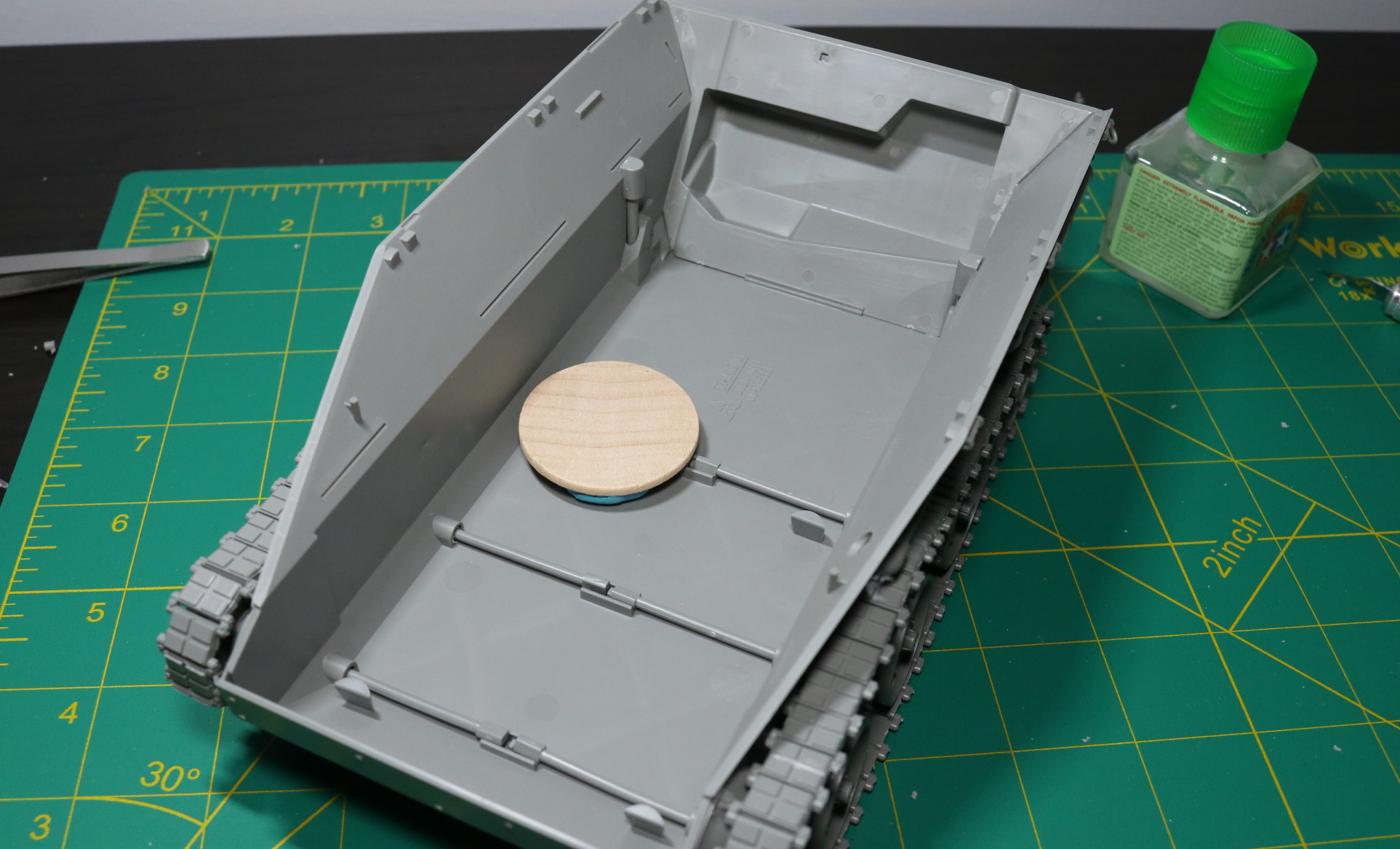 Once glued, I won't be able to work on the interior, so I had to make sure that the platform was good.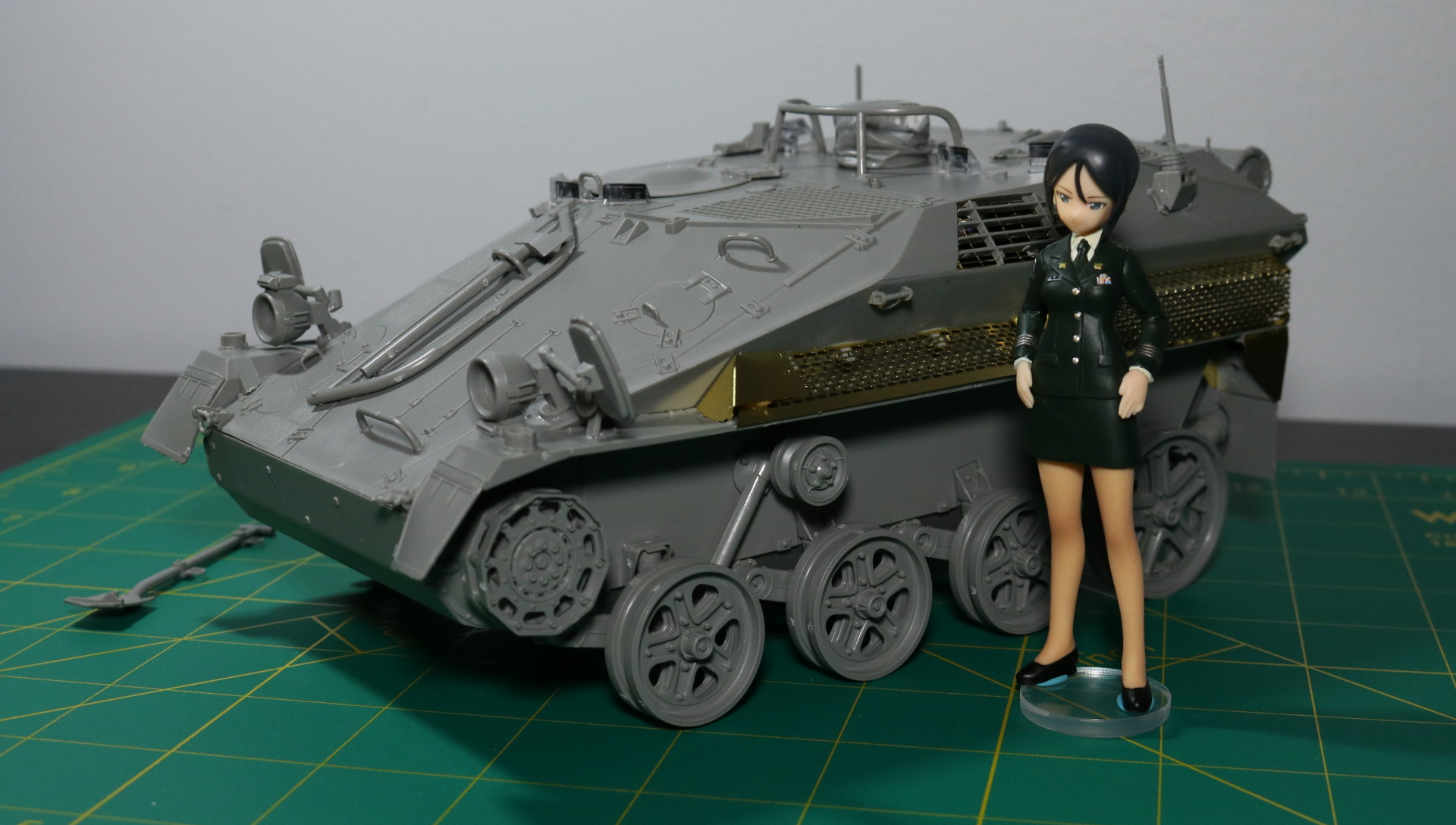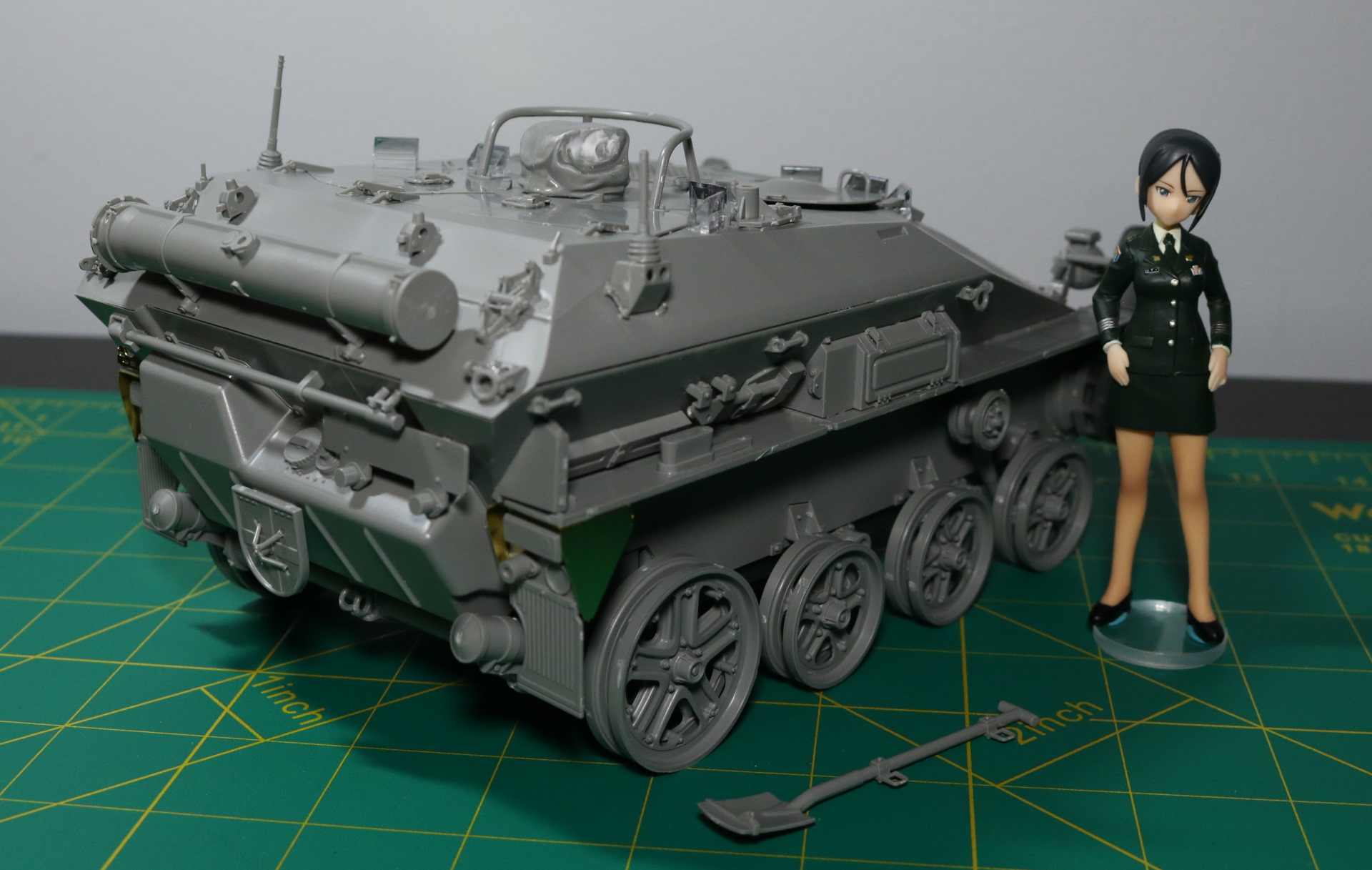 Because this unit is not meant for combat, I've opted not to install a machine gun and a cannon on top and pasted over small holes meant to install them.
This really makes this unit just a fancy armored vehicle with tracks on it and that is exactly what I want from this kit.
Now, it is time to prime, paint, and then do final touches.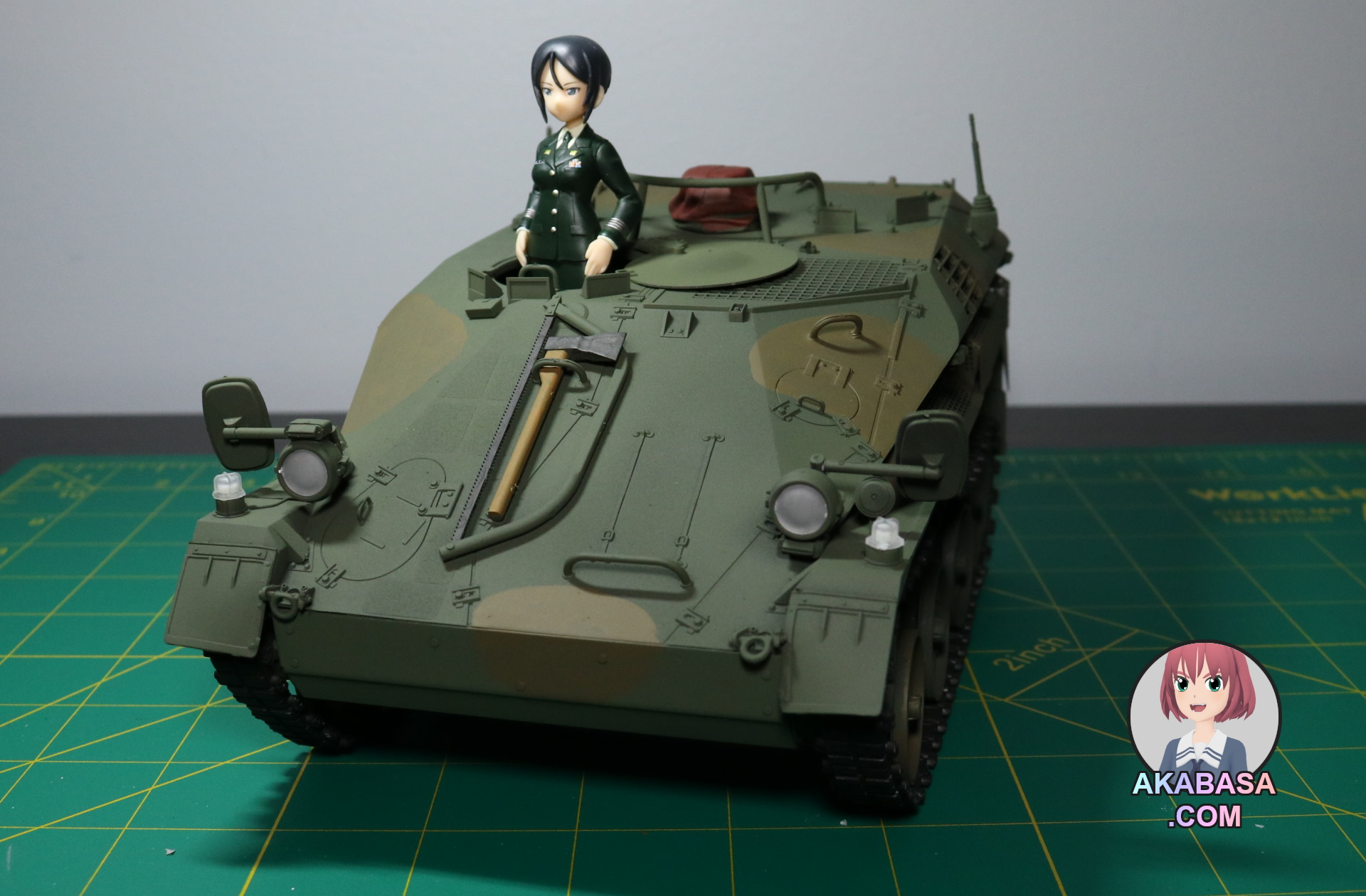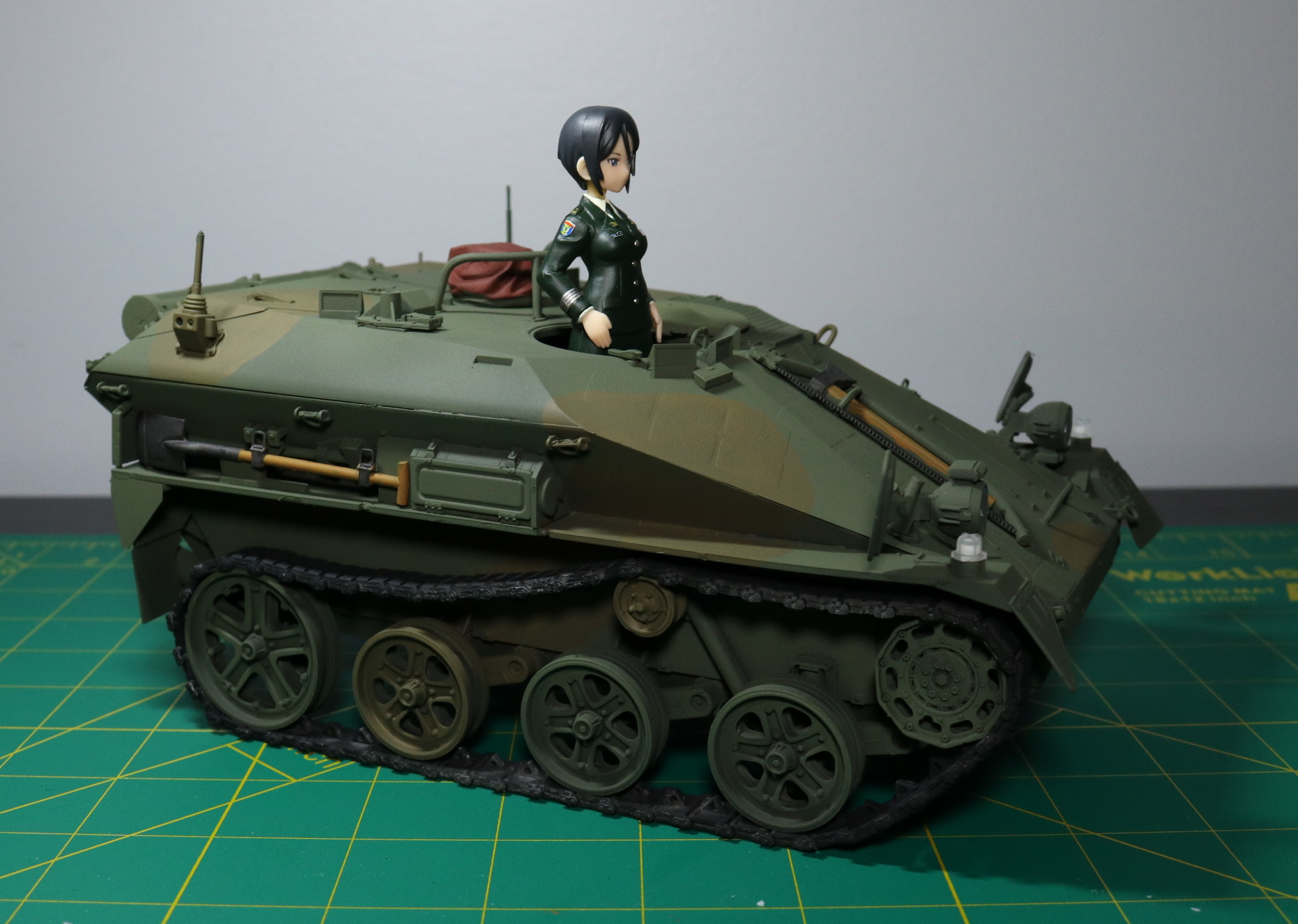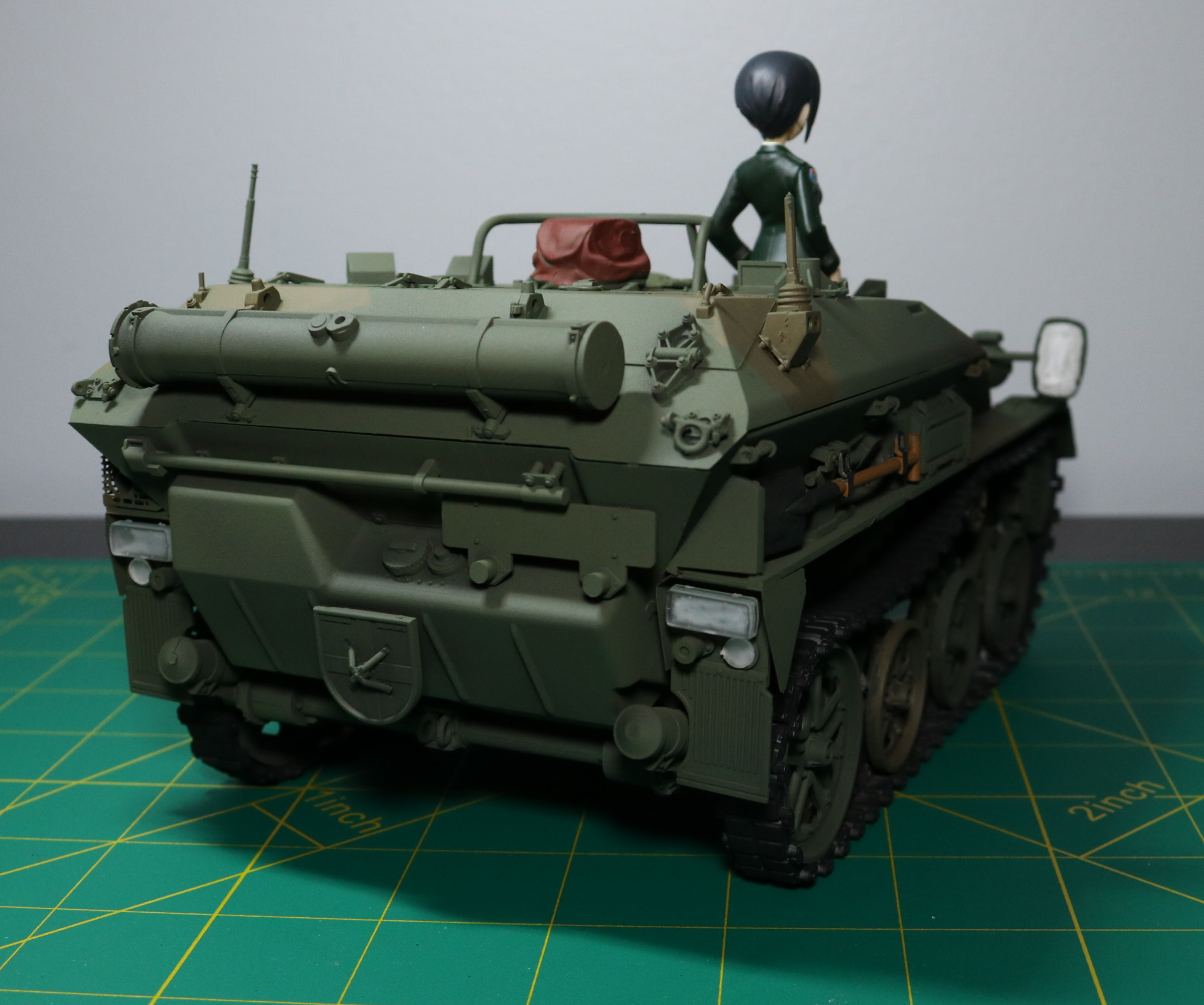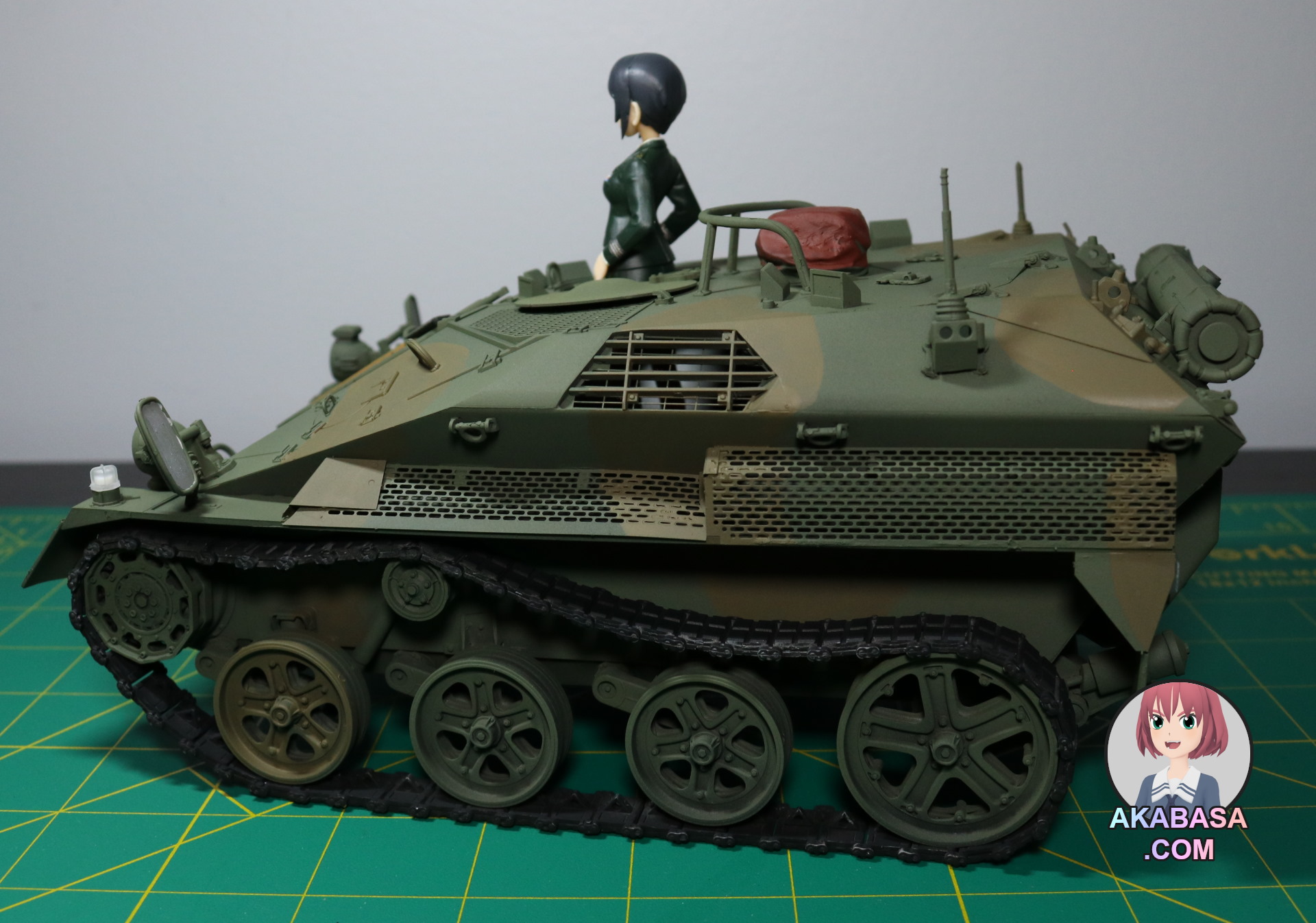 It is not too shobby.
I primed the unit in black first and then applied green. Once that's done, using a brush, I manually drew circles. Once that bit is done, I attached lights, painted tools. Finally, applied varnish.
I have not applied any weathering. Well, that's it for this thing, folks. Until next time.