Anchovy 1/35 scale by IKAROS publications LTD
Well, this is an interesting product. The full name for this thing is " イカロス出版 ガールズ&パンツァープラッツモデルカステン アンチョビ 特典 "
I just sometimes don't get how Japanese names their products. Well, basically, it is a pre-painted 1/35 scale Anchovy figure for AFV (Armor Fighting vehicle) by Ikaros publications LTD.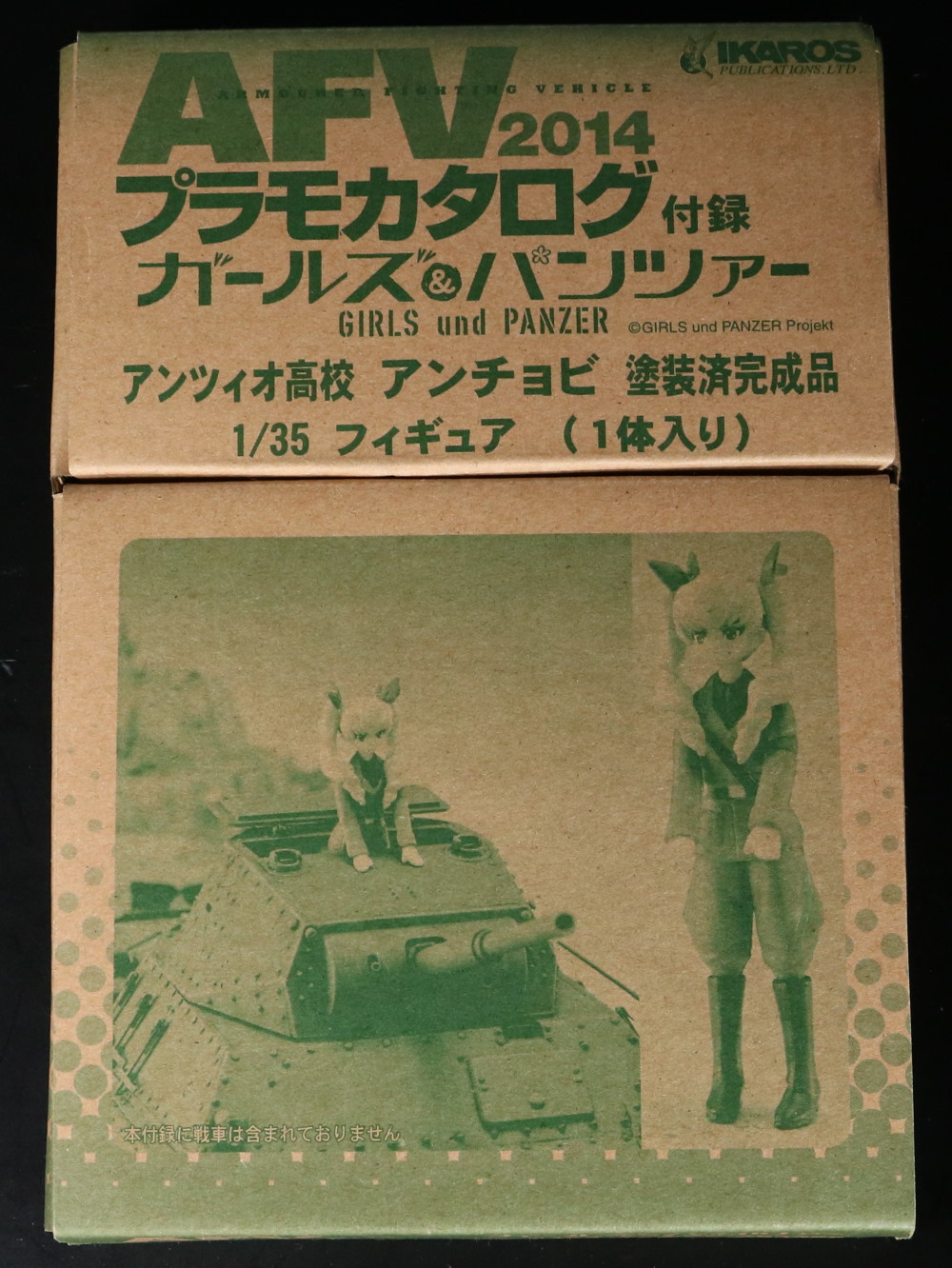 Let me make shorter. It's a 1/35 scale pre-painted Anchovy figure.
I'd like to focus on the "pre-painted" part on this because this is rare. You generally do not find pre-painted figures in 1/35 scale. There are some and I've seen them being sold but they are, regardless, fairly rare.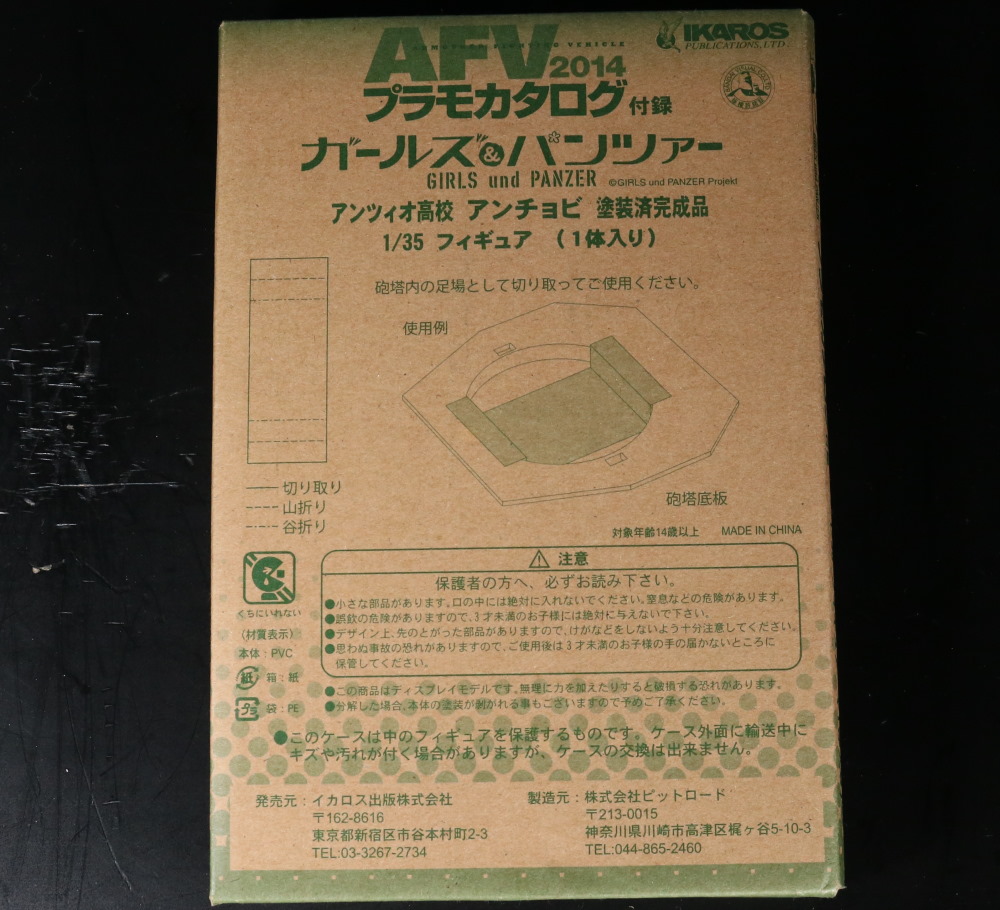 Um, talk about a waste of space? A tiny figure resides in the fairly big box. The figure is 5cm in its height which makes sense since it's a 1/35 figure. The box is at least 50x of its volume.
It's really, really, well protected. I will give it that much.
The figure has been painted professionally. Personally, this is the best pre-painted 1/35 figure I've seen. I don't think I can do better than this.
And I do recall this posture, from GuP OVA Anzio war episode. I feel like this figure has been made exactly for this.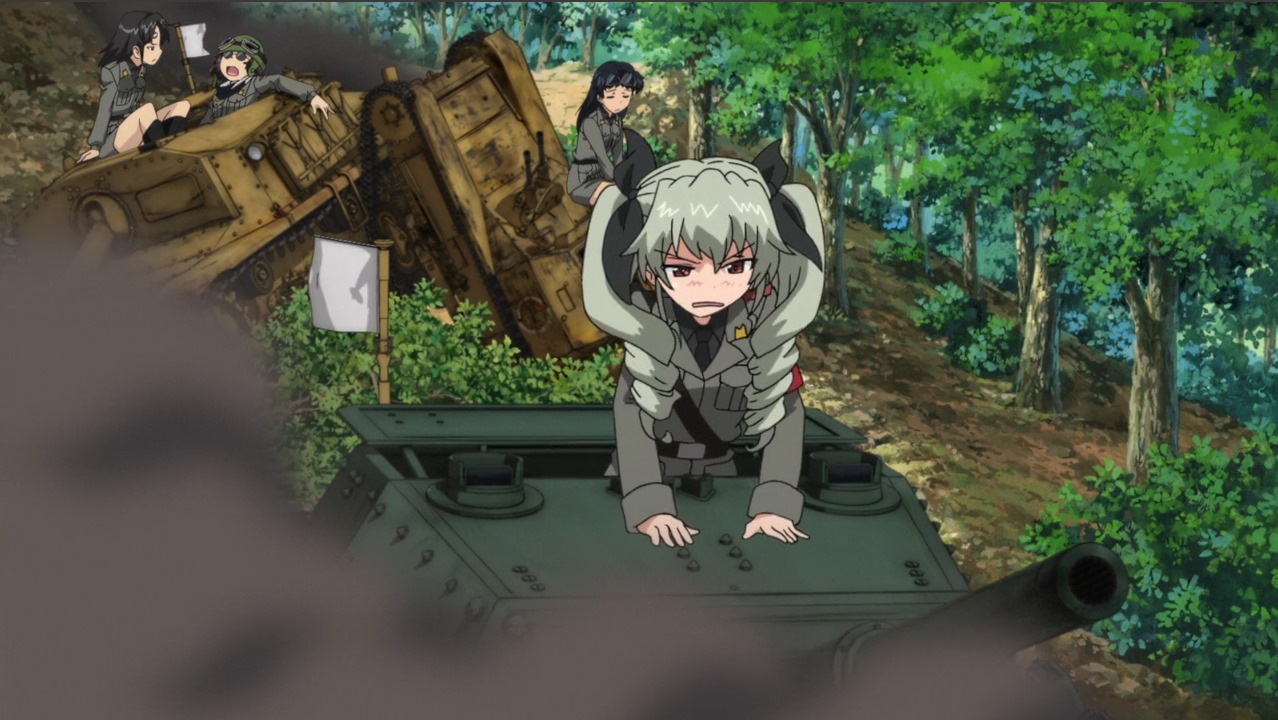 Now, normally, I would have skipped this. I have no need for it. But this is an exception because I have a 1/35 scale P40. I felt this figure would go nicely with the tank.
This figure and the perfect combination with the P40 raises a possibility of a new diorama but I am not keen to go for it since it'd require me to build numerous (5) CV33s.
They are really, really, painful to build. It's one of few tanks I'd rather have rubber tracks instead of manual ones, for my own sanity more than anything else.