Goblin Slayer: Brand New Day
This is another side story of Goblin slayer. The other one I've covered is Goblin Slayer: Year one which is about early days of Goblin slayer.
This "Brand New day" is about those around Goblin slayer. It is a short two volume story. There is a plot though. It is that Goblin slayer needs a good amount of money for an unknown reason, and therefore, seeks out some high paying jobs that aren't related to killing goblins with other fellow adventurers.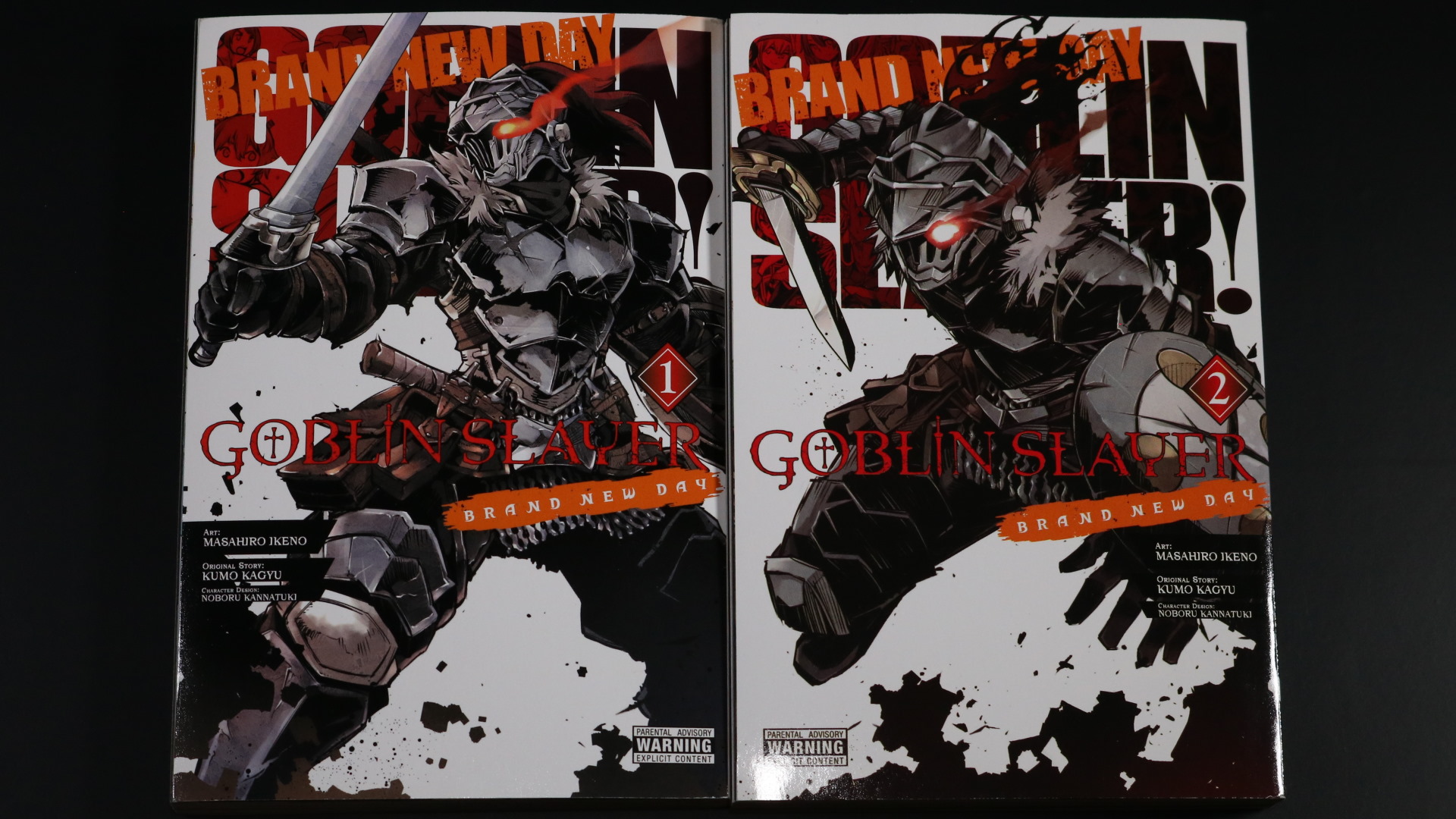 However, the coverage Goblin slayer gets is rather low. I feel that this manga is mostly about short stories of those around him rather than himself.
The story begins with the newbie adventurer pair who are also featured in the main Goblin slayer story. It is actually a repeat of the exact event but it has a different taste because the manga is drawn by another artist who seems to mostly follow the original artwork when it comes to males, but when it comes to females, the art is vastly different.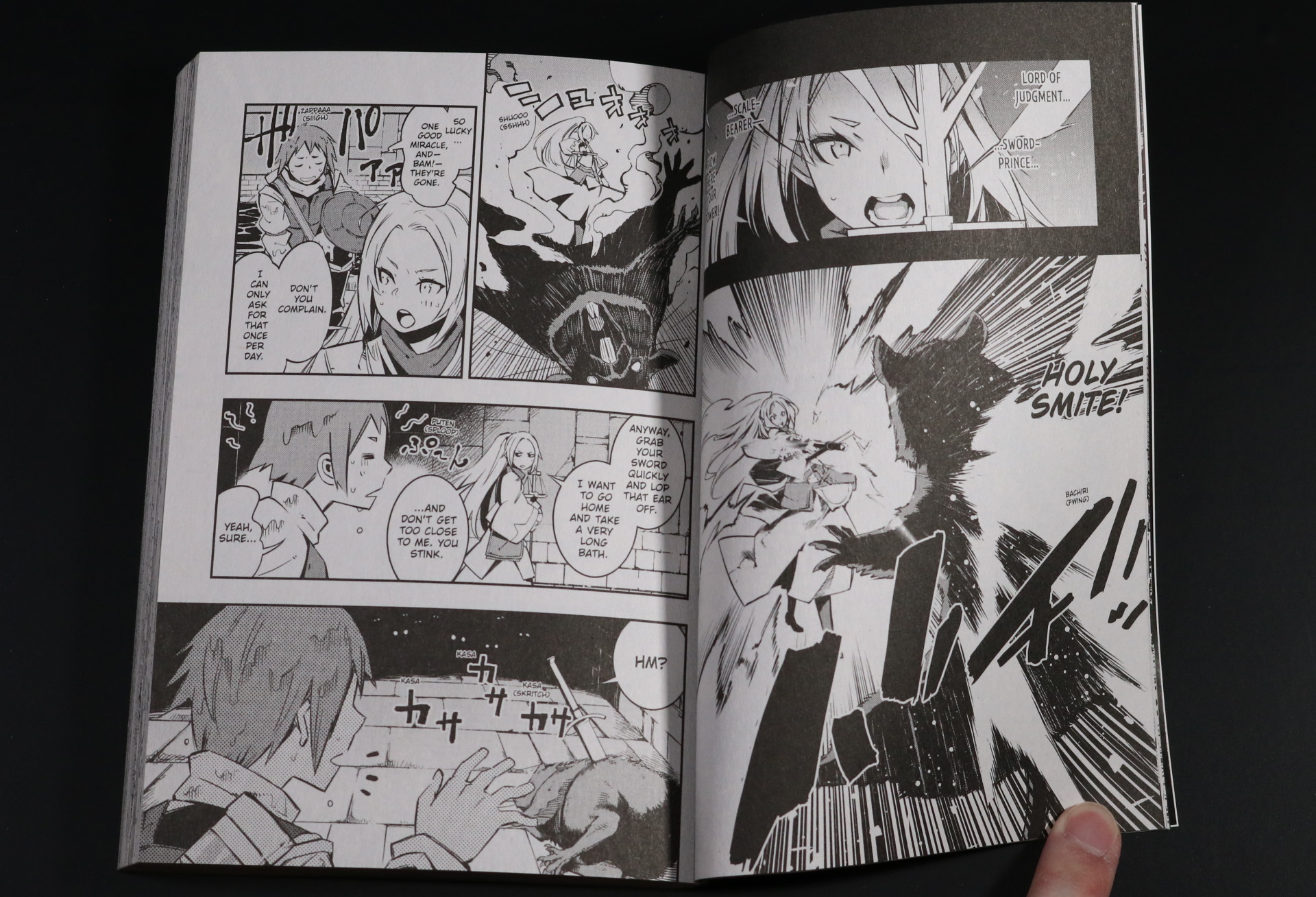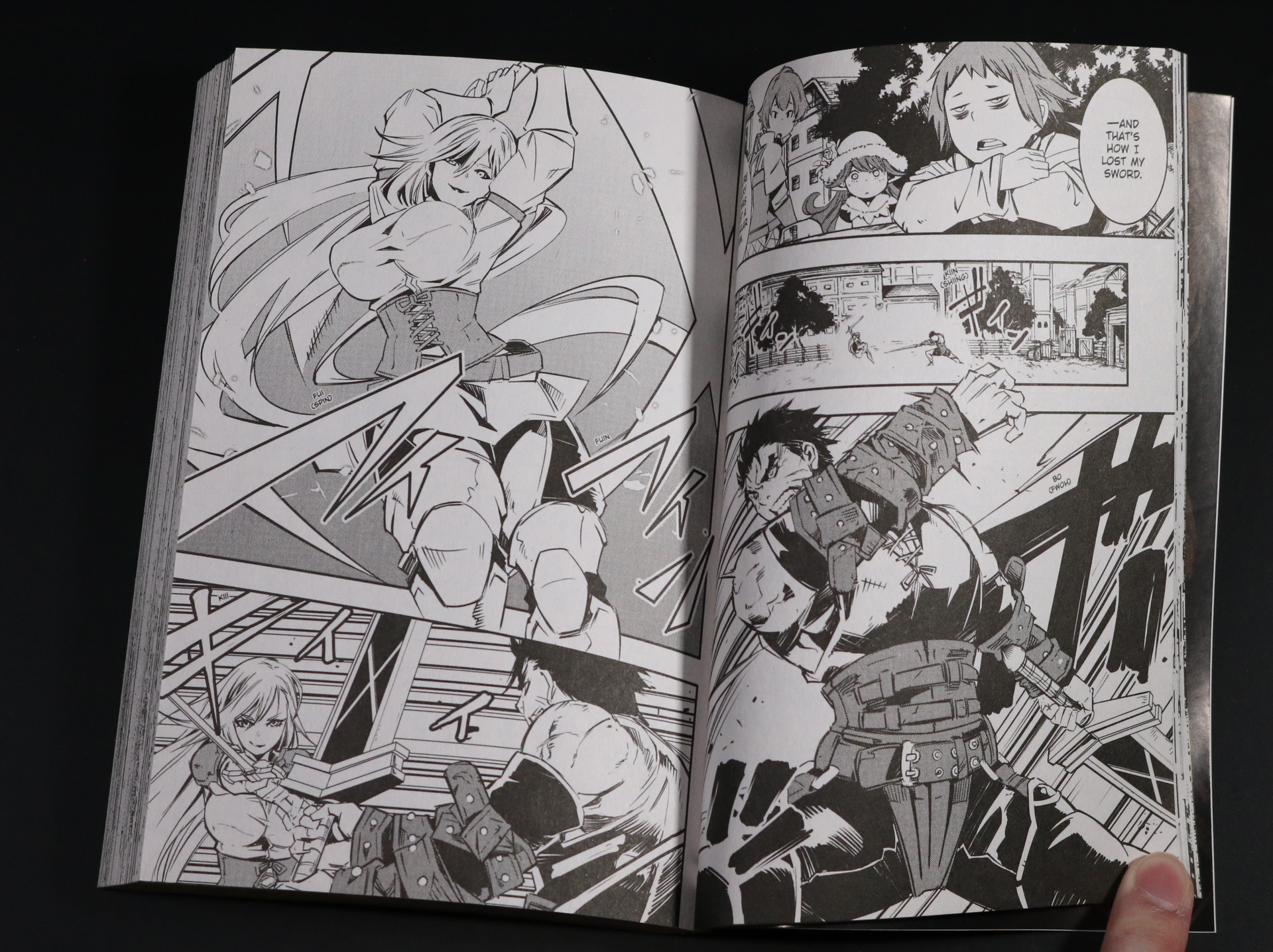 I wouldn't say either is better but the artist for this manga is more stylish from genetic art styles I've been seeing from manga & anime as of late.
Now, since it is only 2 volume story, there isn't much to talk about, and I don't wish to spoil. So, just look at the photos I've taken. Those are spoiler-free shots.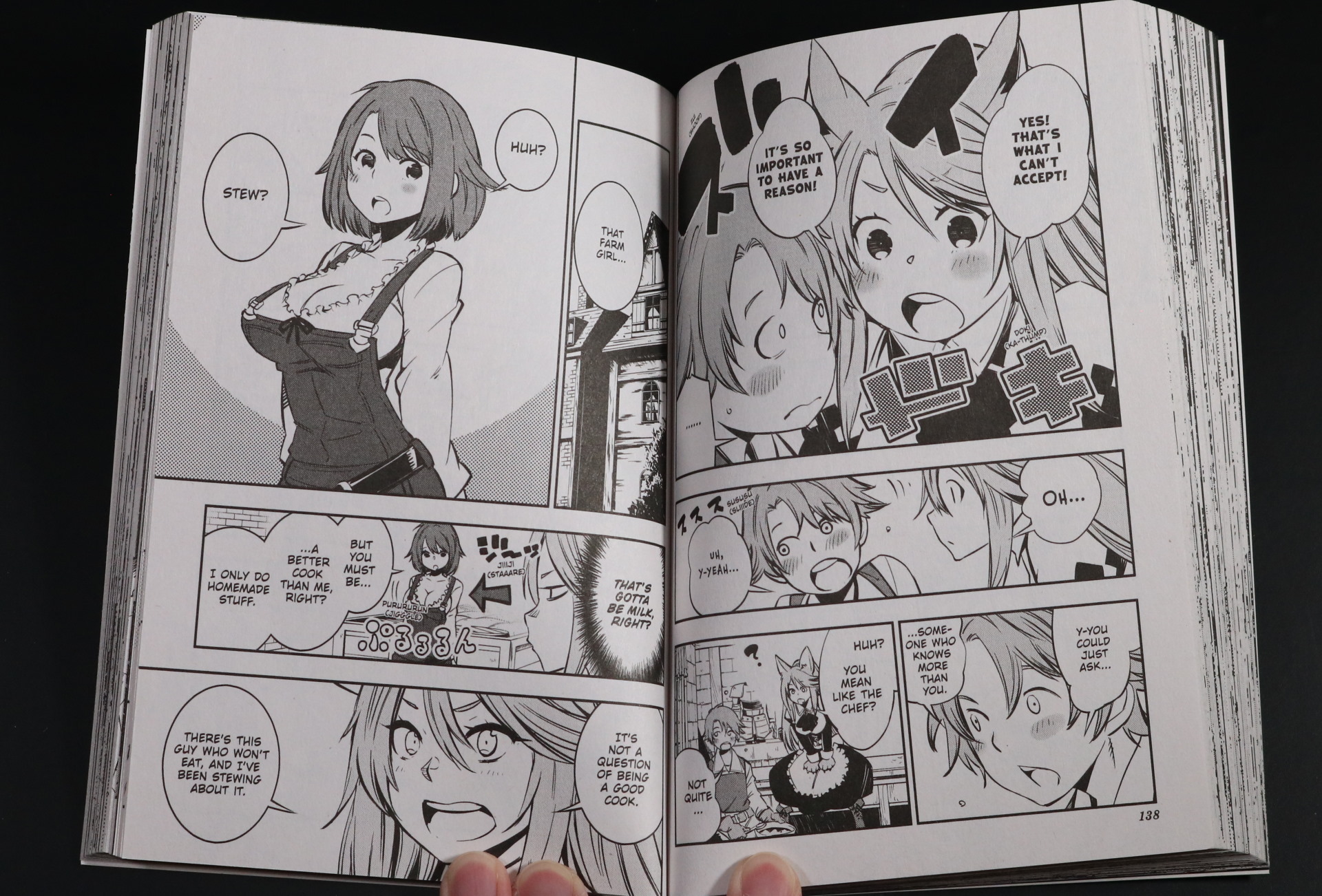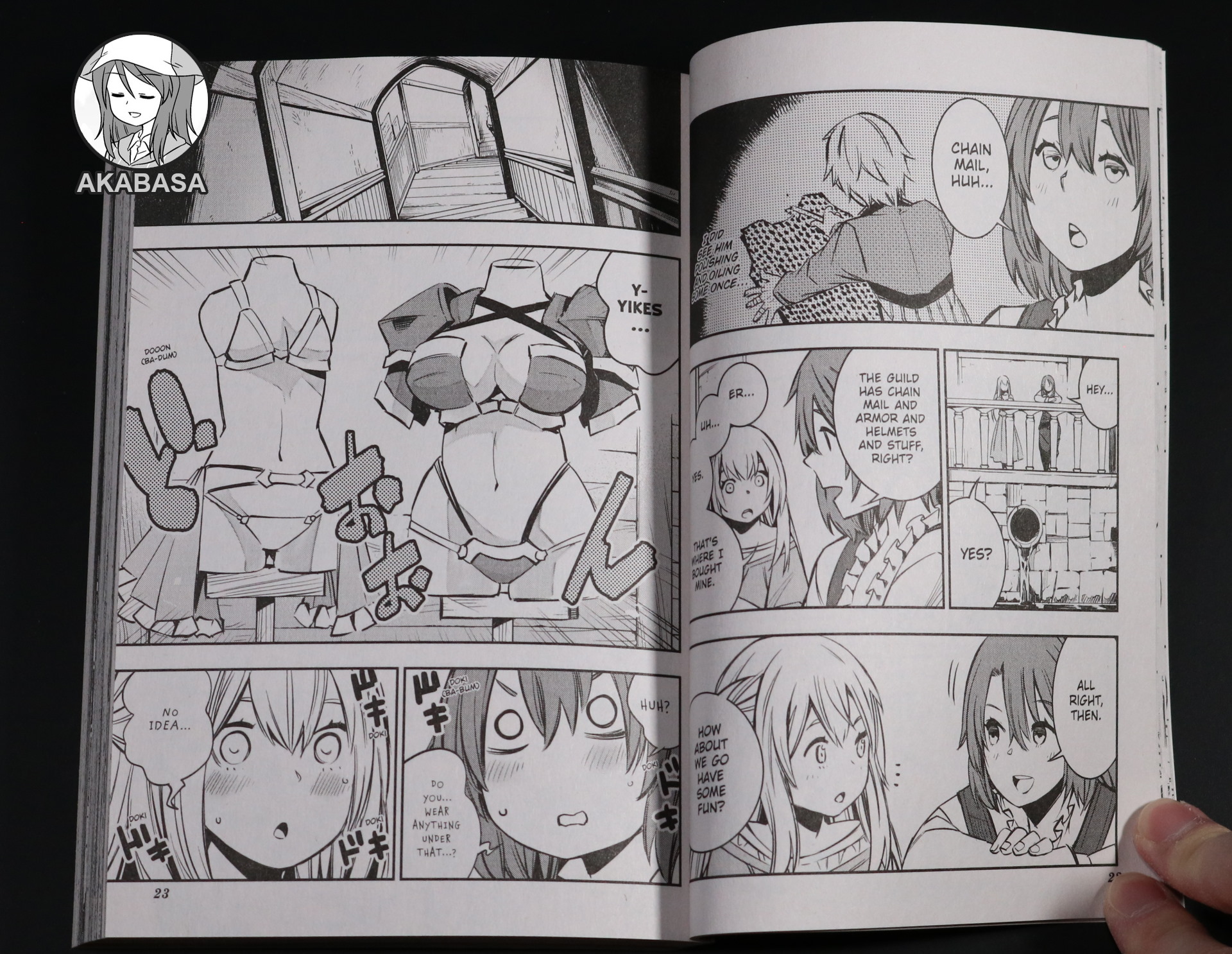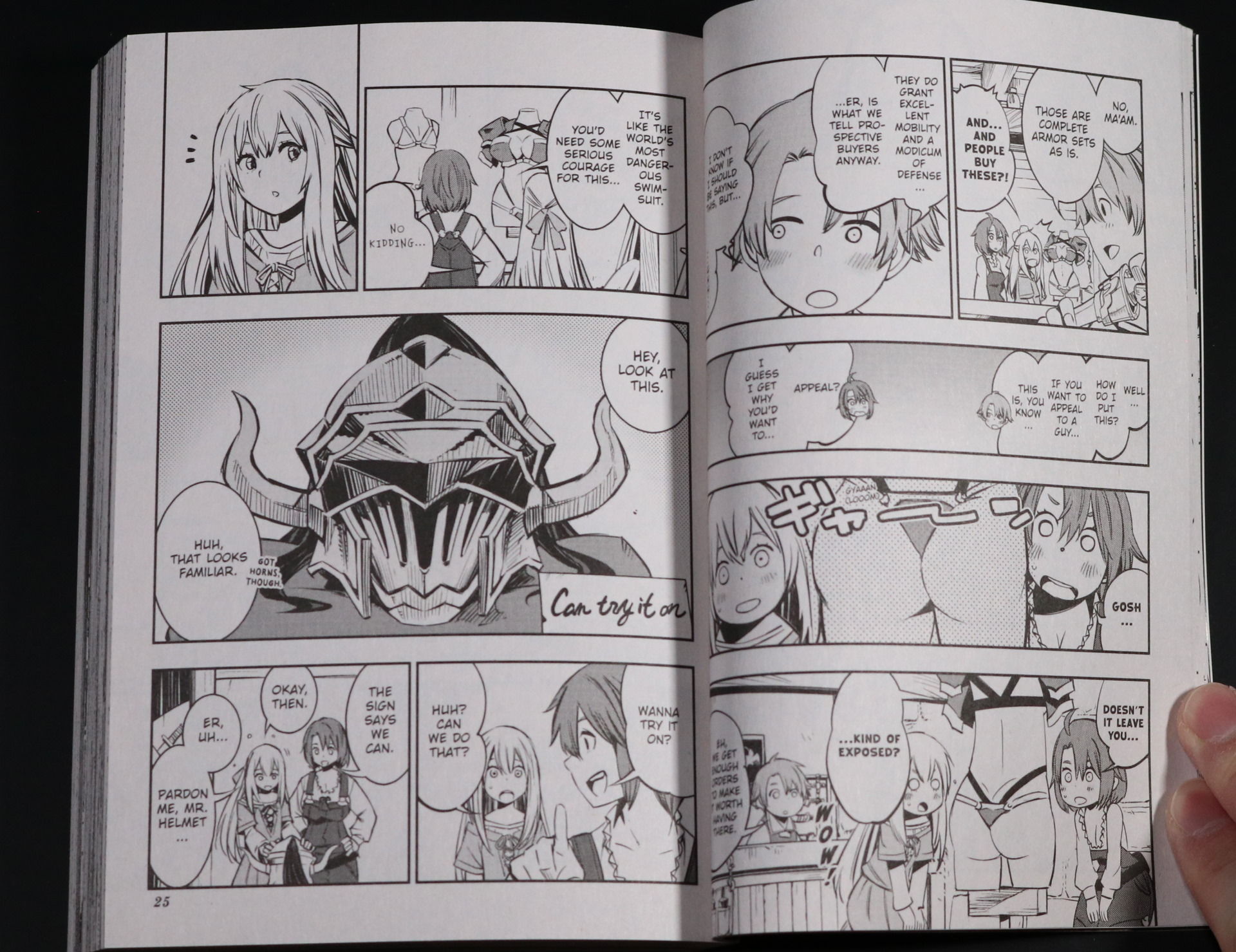 Well, since it's been brought up, let's talk about it a little.
Who we are seeing in above two pictures are the cow girl and the priest girl. You may fail to recognize them since they look quite different here.
Now, they are talking about excessively revealing armors which the cow girl is amused to see, probably for the first time because she is an introvert. She rarely goes out for personal reasons.
In Goblin slayer, no female character (We see) wears such although it is indicated that female adventurers do wear those, certainly the volume is large enough to have them displayed in shops.
The shop vendor defends the revealing armor by stating that he has got enough sale volume to have it displayed and that such armors provide excellent mobility. But does it actually work in practice?
In my head, if a woman is going to wear that bikini armor, she might as well just don her everyday cloth or choose to wear leather attire. I really do not see any single reason to wear it unless one is wearing for the skin factor AKA trying to seduce someone. If seducing is the goal, then there are probably better & safer ways. Leather armor will protect its wearer from scratches at the least.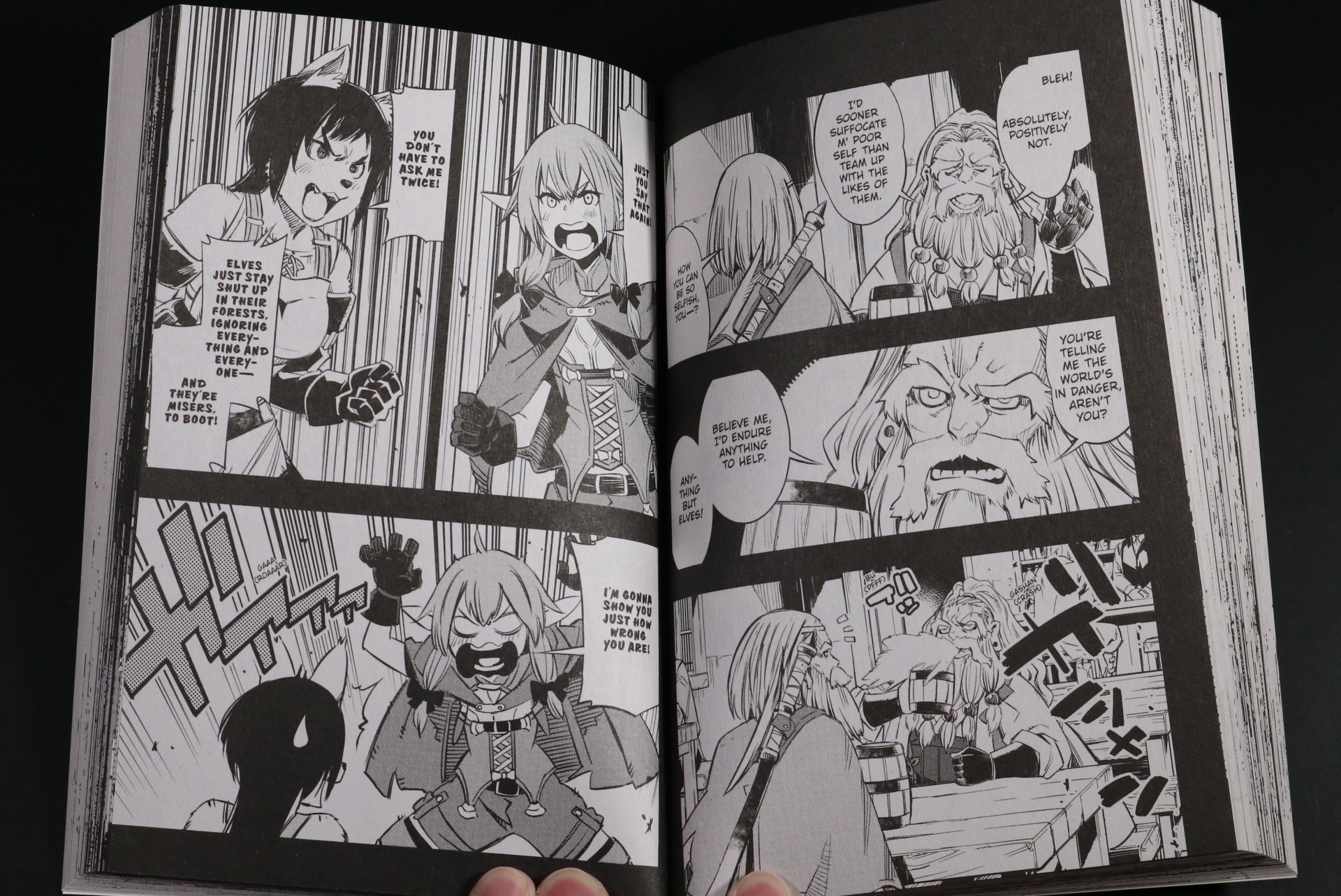 The manga also covers the elf's girl a bit, including a full frontal nude shot of her.
Speaking of that, the artist doesn't shy away from showing some skin. In fact, he seems proud of his skills with female figures. Sadly, the elf girl is too loli to look feminine, but you will see another nude woman in volume 1, a random adventurer with a glamorous body. The artist certainly displays his skills there.
⚖️ My verdict
My feeling toward this manga is, well, nothing. I don't dislike it. I do wonder why this exists though since the stories can easily be integrated into the main story as filler stories.
In the end, I don't recommend it.