Sugar is an adult comic by Yishan Li (Artist) / Jenni Cheung & Matt Hawkin (Story). This is neither hentai nor porn. This is a comic for adults.
It's very short, around 60 pages only but it is a good read. This is an American comic which views romance completely different from Japanese manga / anime.
The book is classified as volume 1 but the story itself is standalone and ends within the volume. Volume 2 never came out. FYI, volume 1 was released in 2018.
You can find this book on Amazon and such. It cost me 15 CAD few years back. It's expensive for what you get.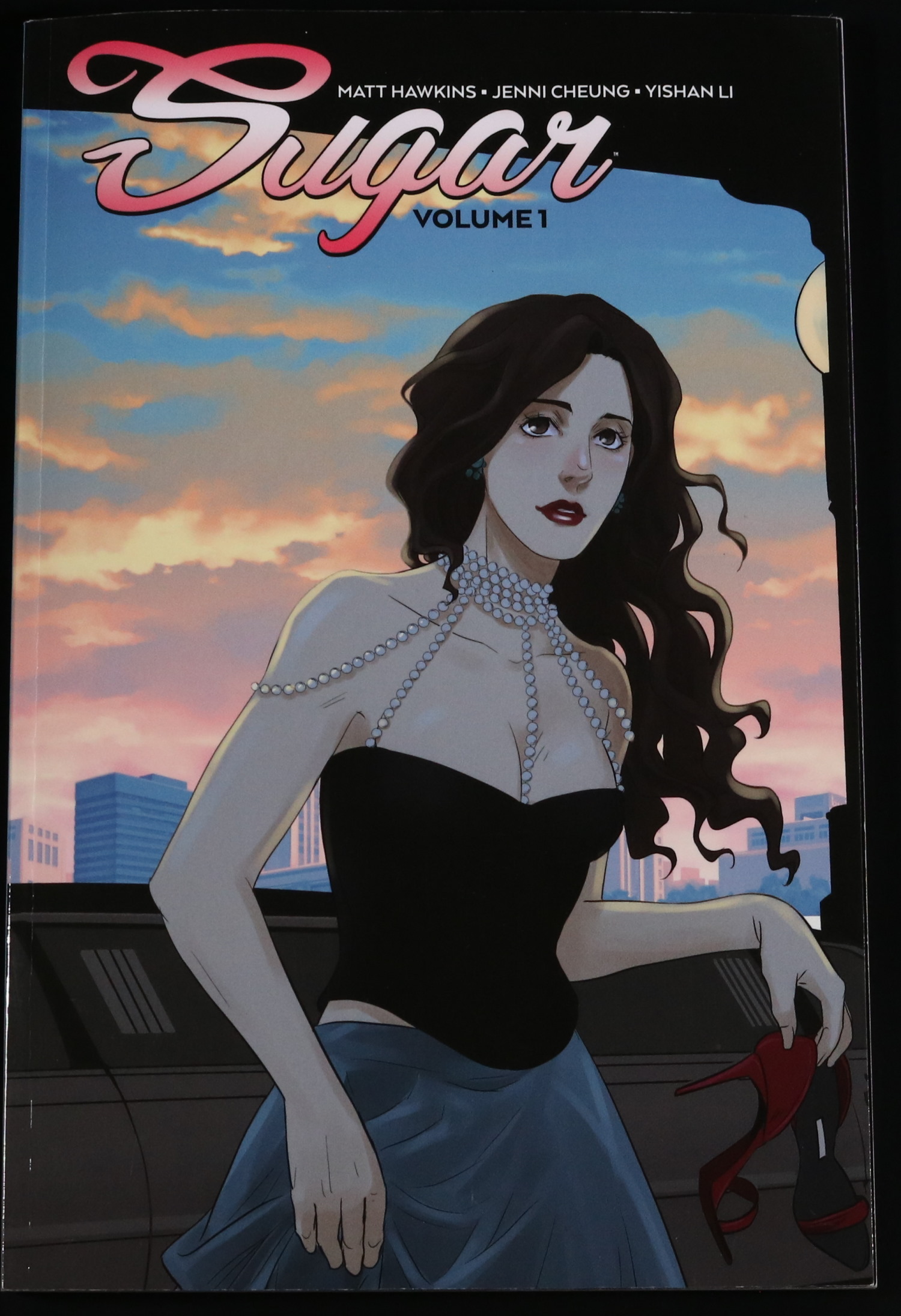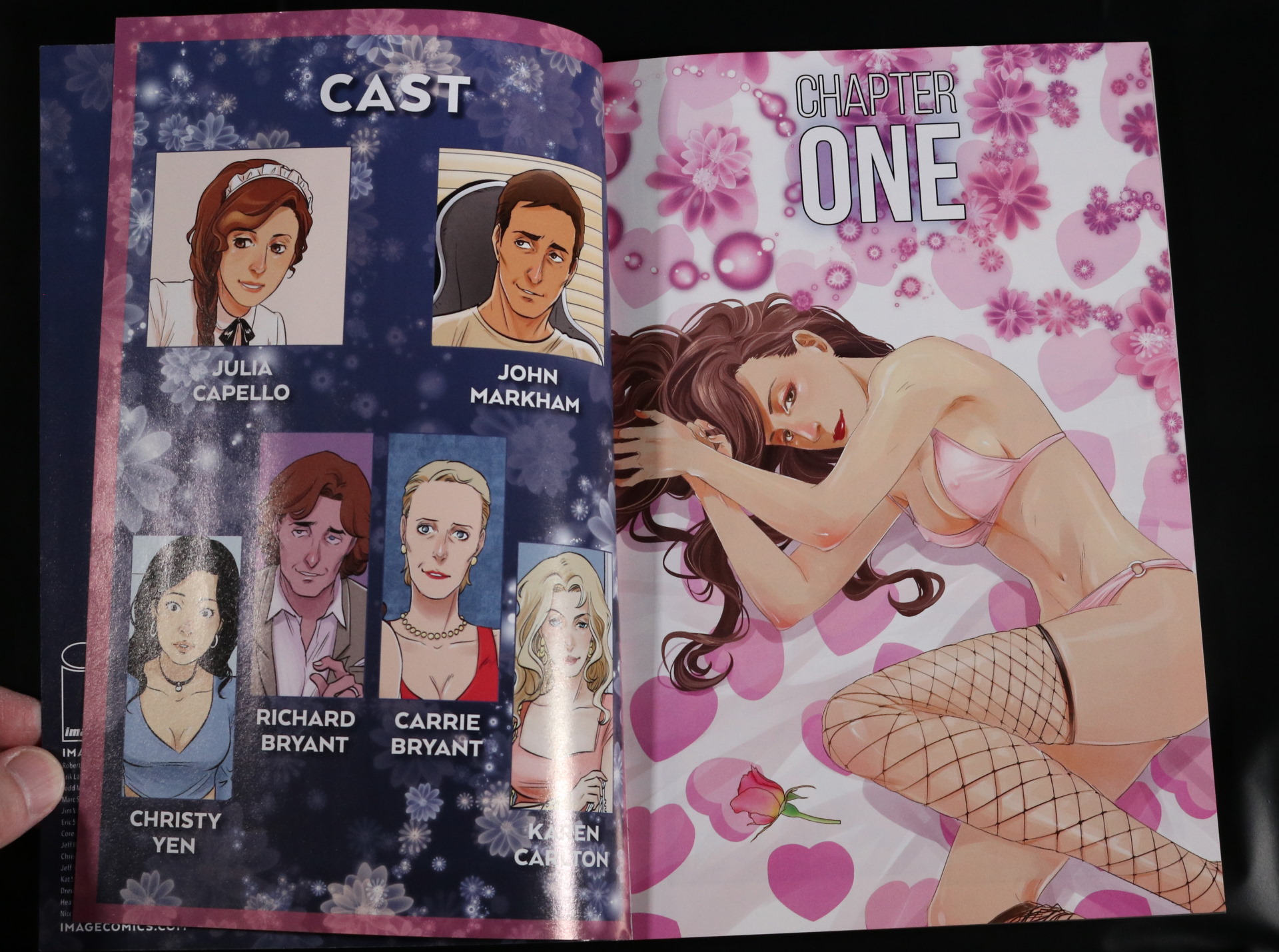 The plot is simple. Julia Capello is a struggling student, not grade wise but money wise. The place she works at does not pay enough to cover both her tuition and her mother.
Her life is as dull as it gets. During daytime, she studies. During night, she works as a waitress. There is barely enough time for dating, let alone sex life.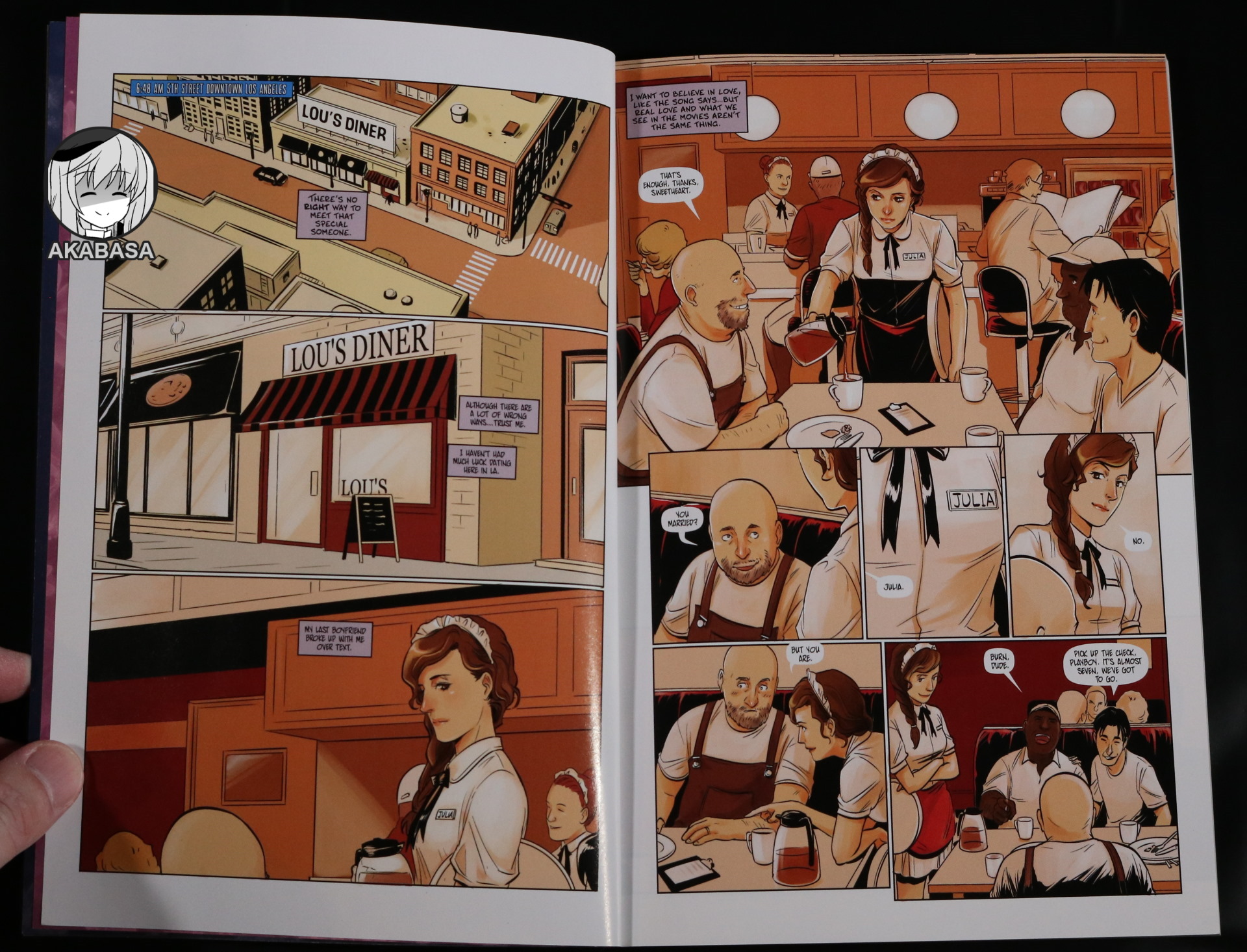 John Markham is a successful businessman. He is rich but is currently undergoing a costly divorce process. He still loves his wife but she sternly wants a divorce.
His life, too, has become dull. His friends attempts to get him going by making him go to parties to meet a new girl but he still attempts to cling to his wife, blindly hoping that maybe, just maybe, his wife will take him back.
Alas, she won't.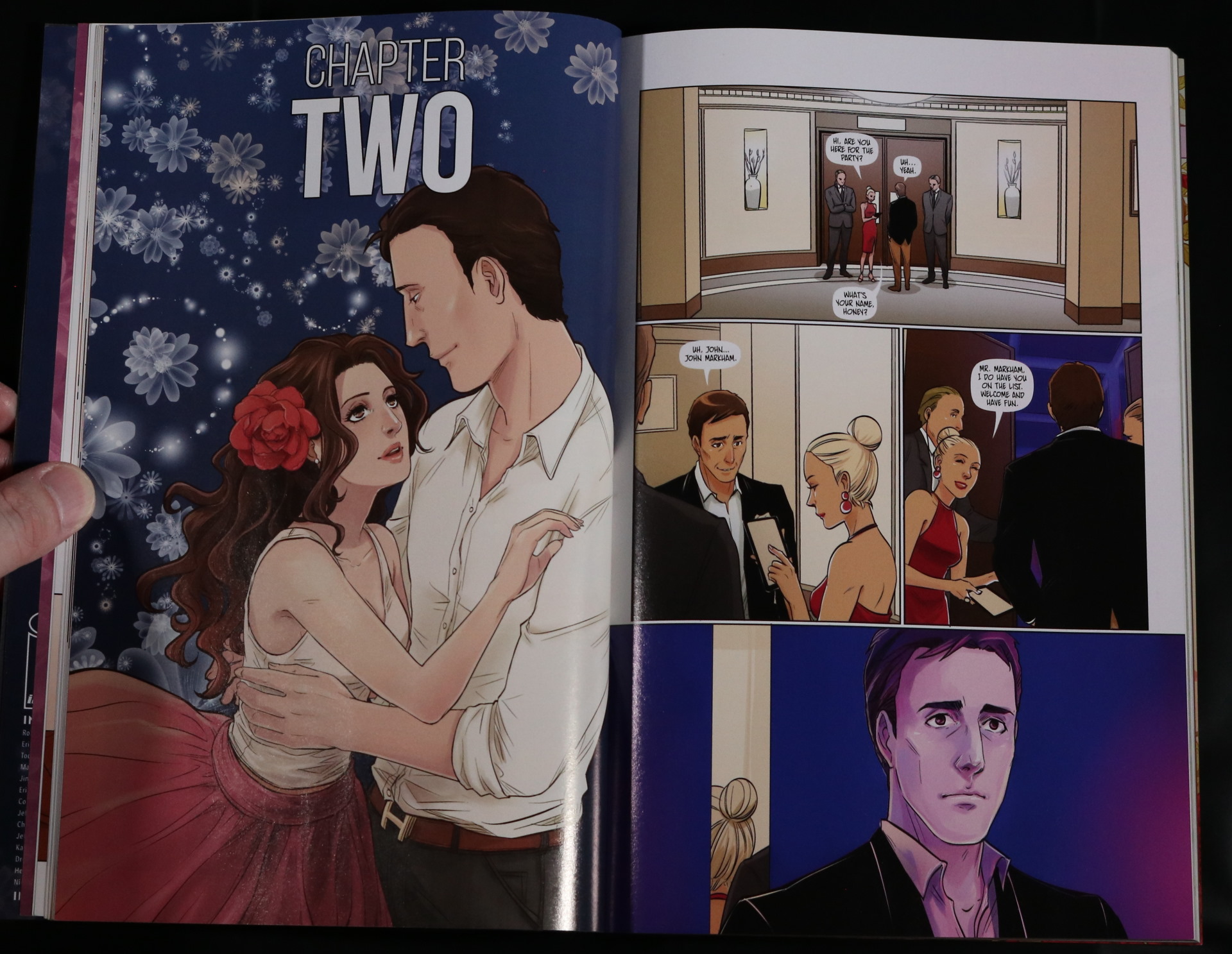 It's worthwhile to note that John is significantly older than Julia. Their ages are not disclosed but I wager John is at least 10 years older if not more. I am guessing he is close to 40 while Julia is 20 or so.
But their lives are boring, and neither of them wants one night stands. They want a relationship, a real one.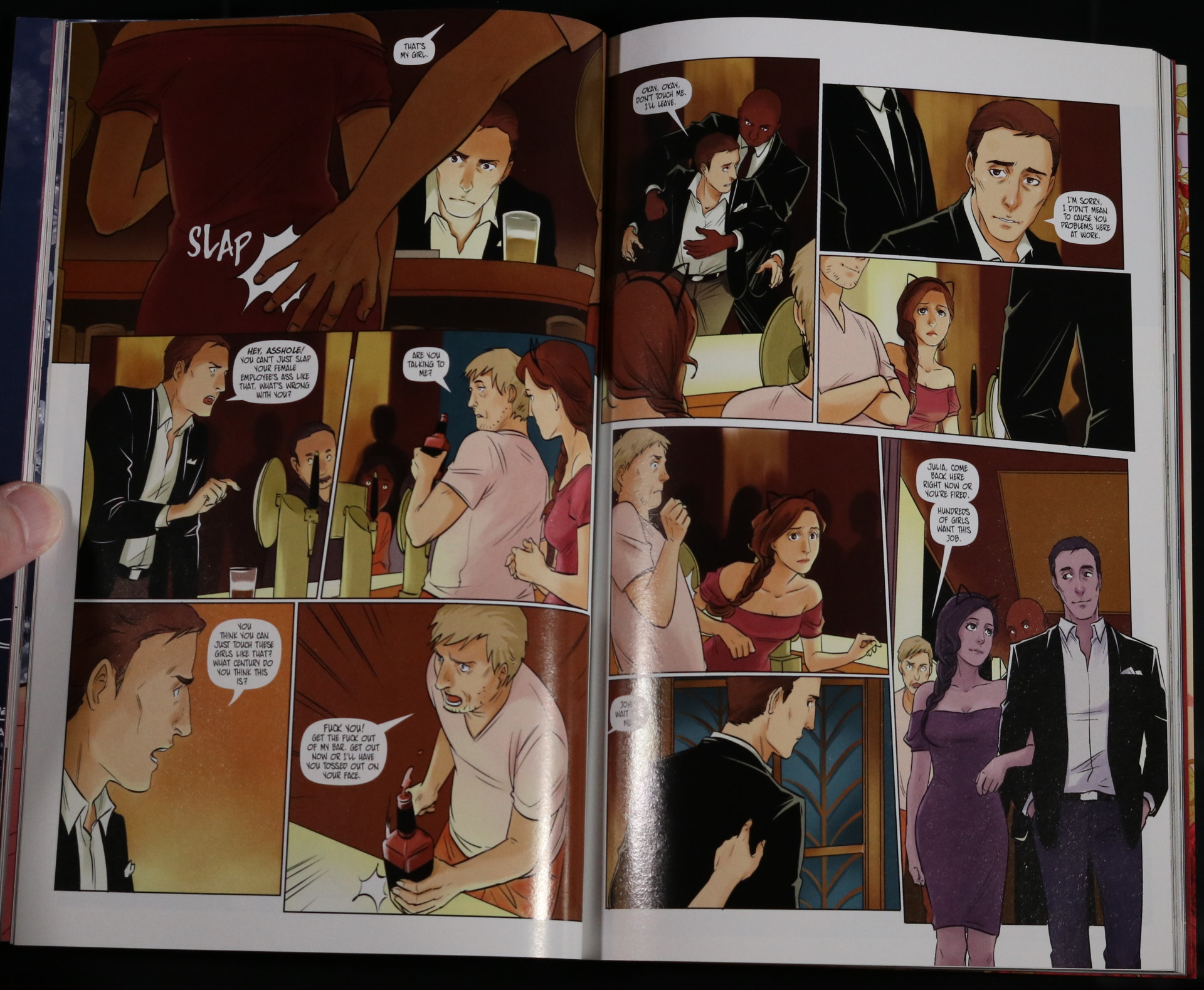 That is all you are going to get from me. It's only 60 pages. I can't reveal too much.
Now, this is rated M. Yes, there are sex scenes but there are no genitals. This is a very softcore adult comic. Or rather, this is a casual comic for adults.
If you are an anime fan but are tired of anime relationships going absolutely nowhere, then give this a shot. It's quite refreshing.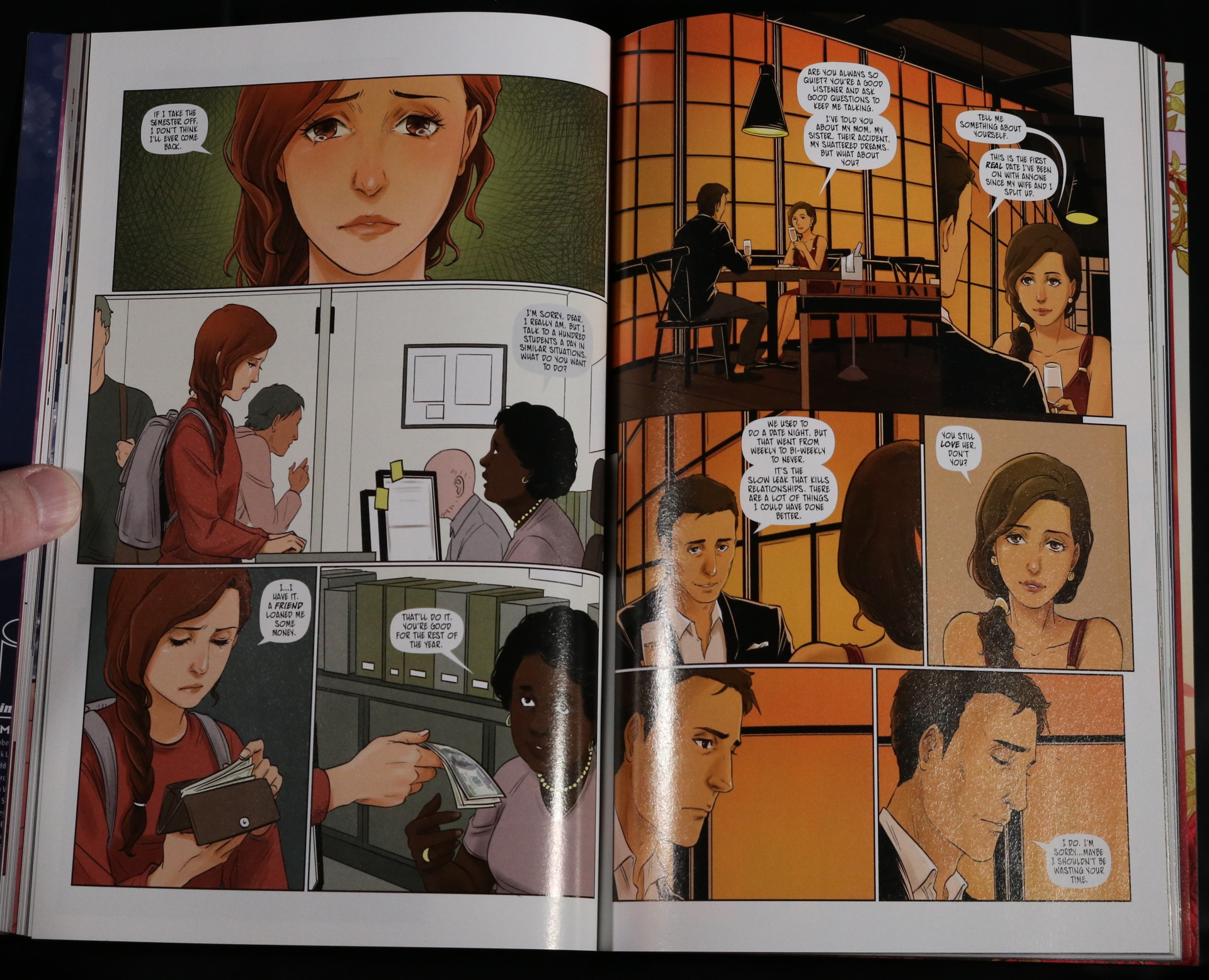 The art is certainly acceptable. It's a little too short but being short means there is no fat in its plot. It's very straightforward.
I personally wish it had about 30 pages more.
Until next time.