[Volks] CharaGumin Chilchuck
Chilchuck is one of the four main characters in Delicious in dungeon.
He is a halfling, meaning he, even as an adult, looks like he is in early teen by human standards. Make no mistake though because he is married and already have two grown up daughters who moved out.
He confesses that his age is 29 which is middle-age for halflings in the manga. Out of all main characters, Chilchuck is the most stable one. He does not crack unlike Macrille and is not insensitive to things like Senshi. Basically, he is the most normal creature in the group.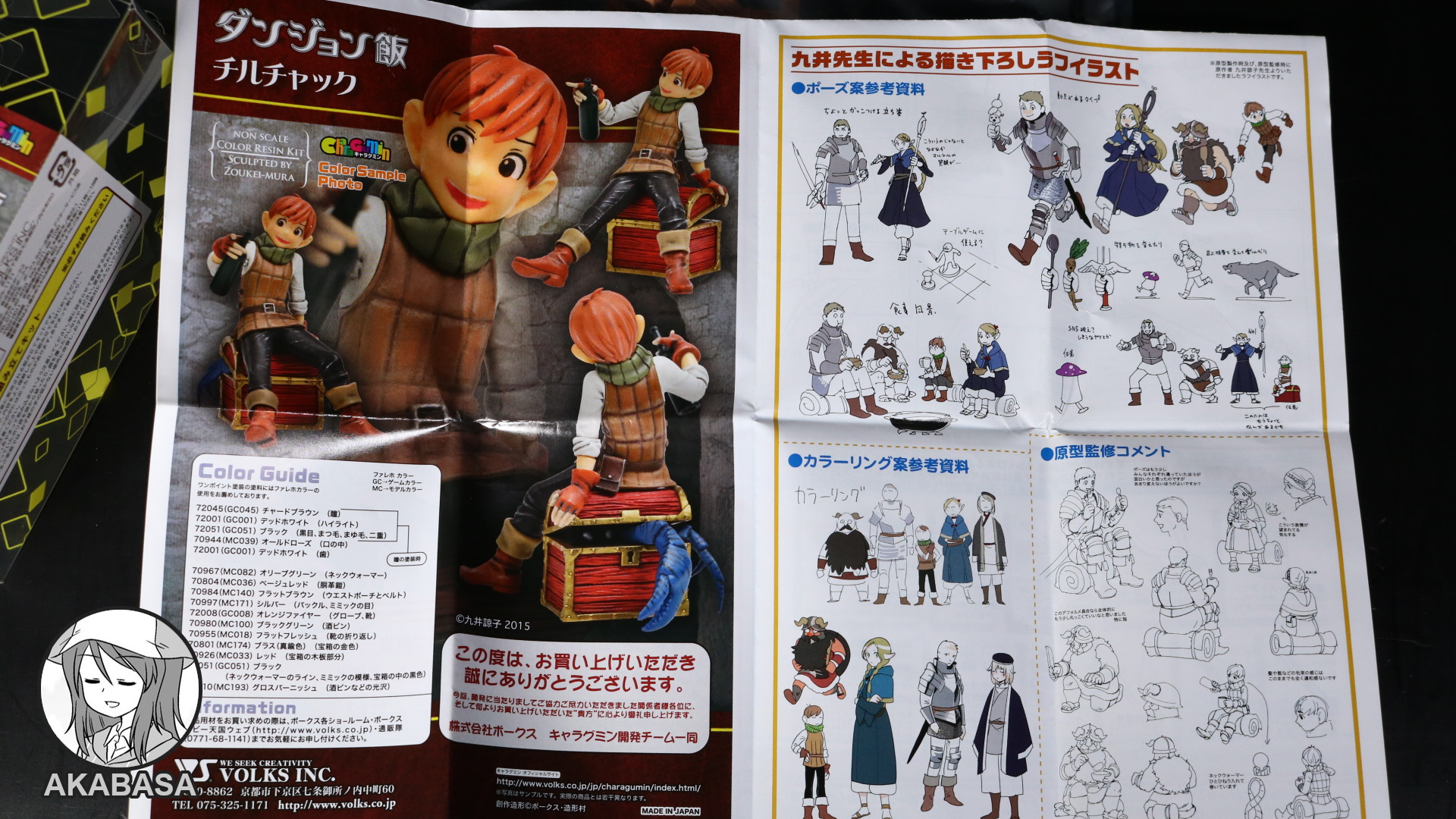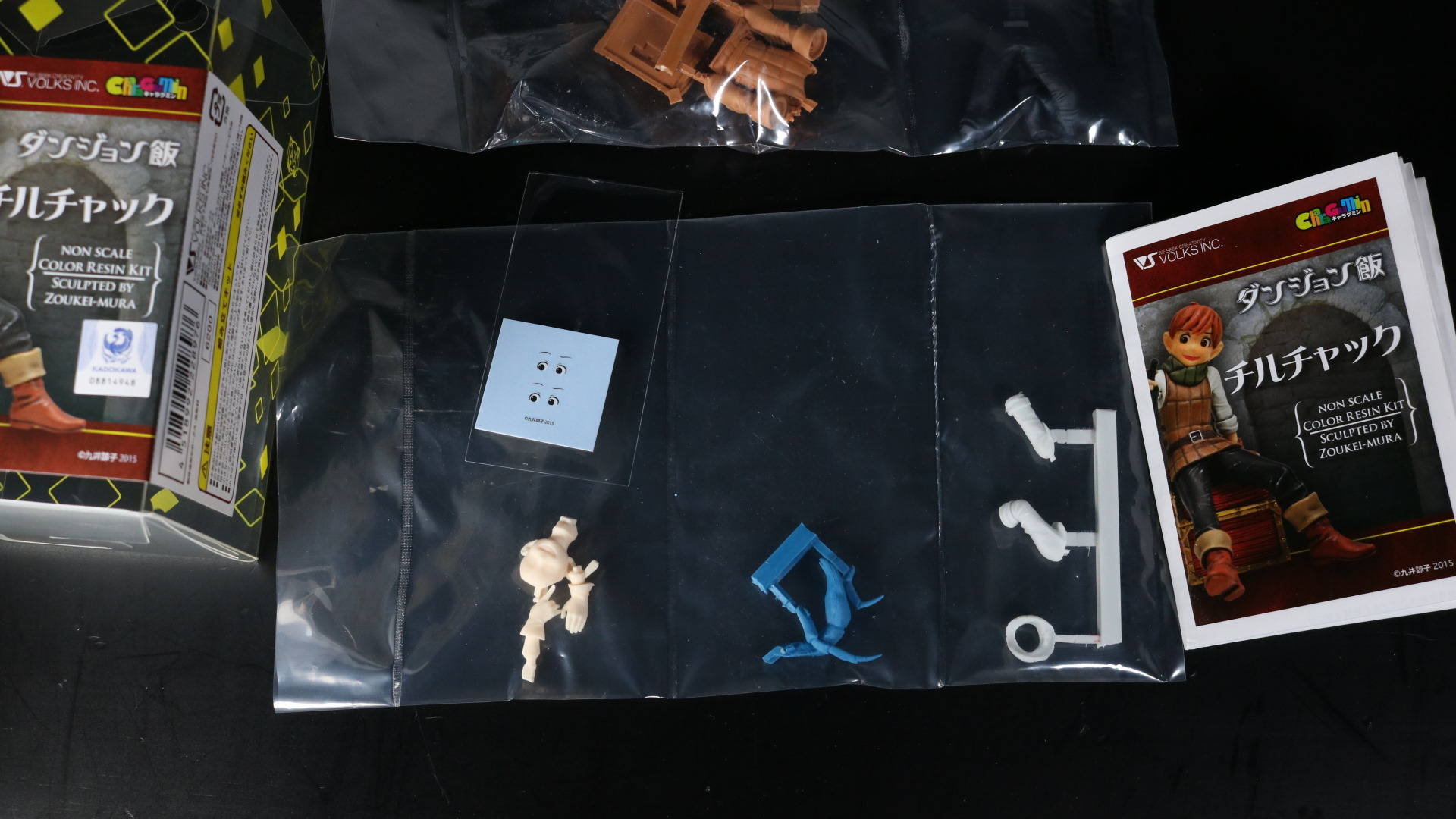 As a halfling, his figure is going to be pretty small. It is very close to 1/20 figures which makes sense since I think these are 1/16 scale kits.
Perhaps the part size may have an effect but I do think this kit has a less number of parts.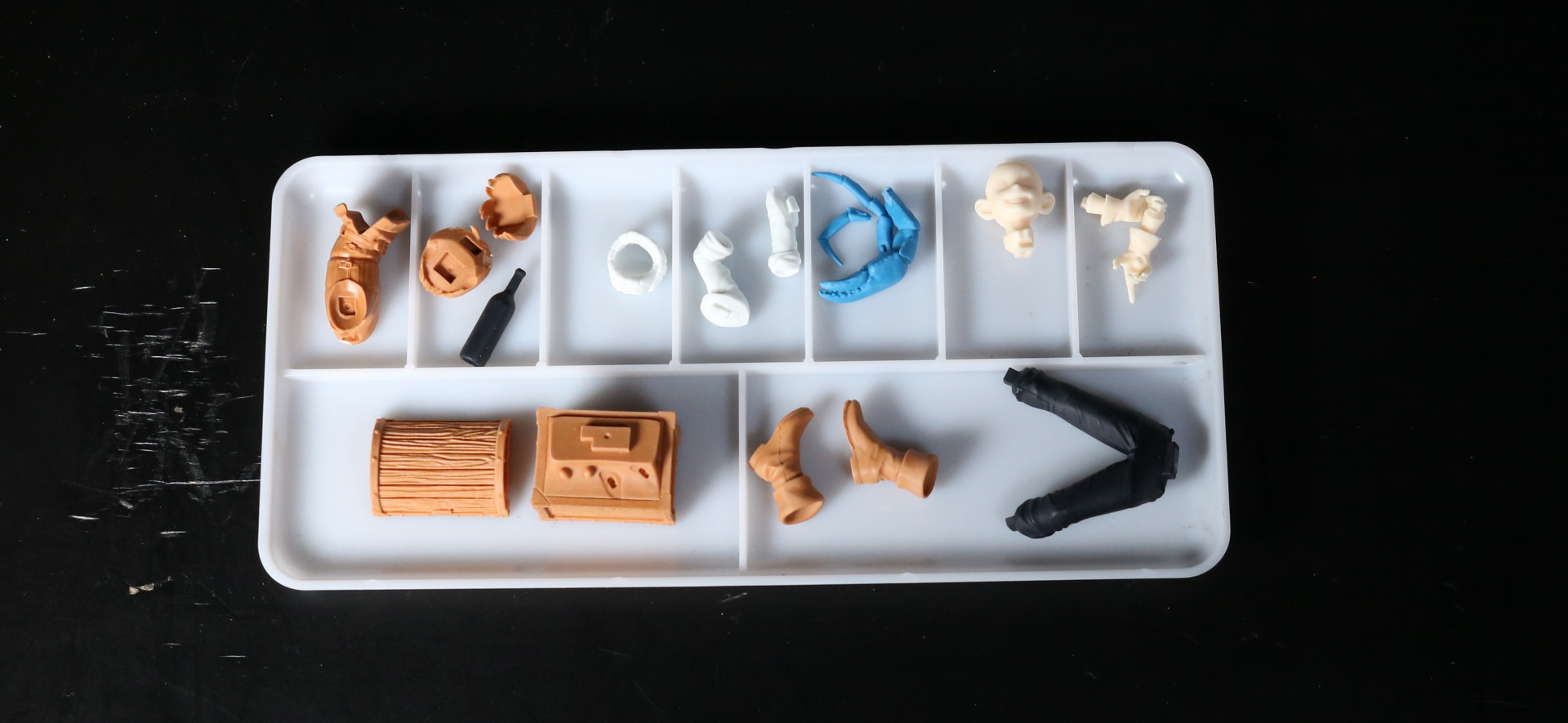 This kit may indeed have the least number of parts. Just looking at the parts, it looks fairly easy.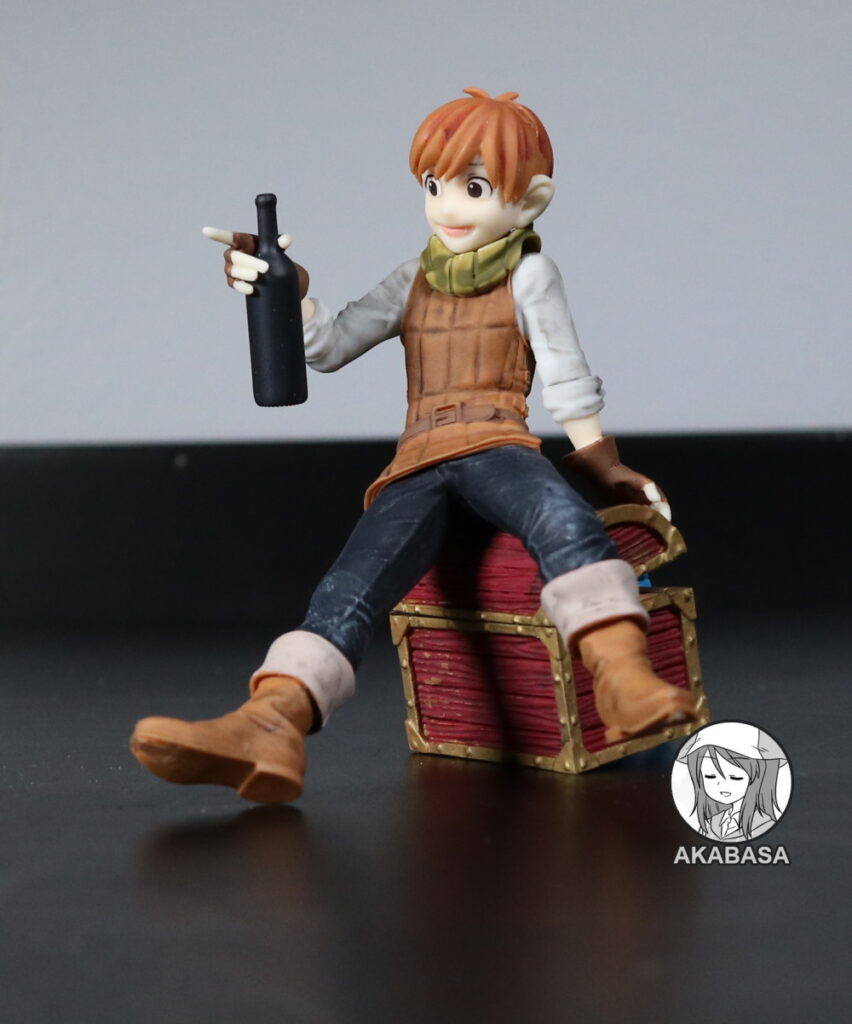 Indeed, easy one, this is. The box monster thingy is a mimic. In Delicious in dungeon, crab-like monsters live in boxes when they mature, providing delicious crab legs for Laios and Co.
Mimics are also Chilchuck's nemesis of some sort because he got killed by them so many times when he was a young rogue. He'd rather avoid them if possible.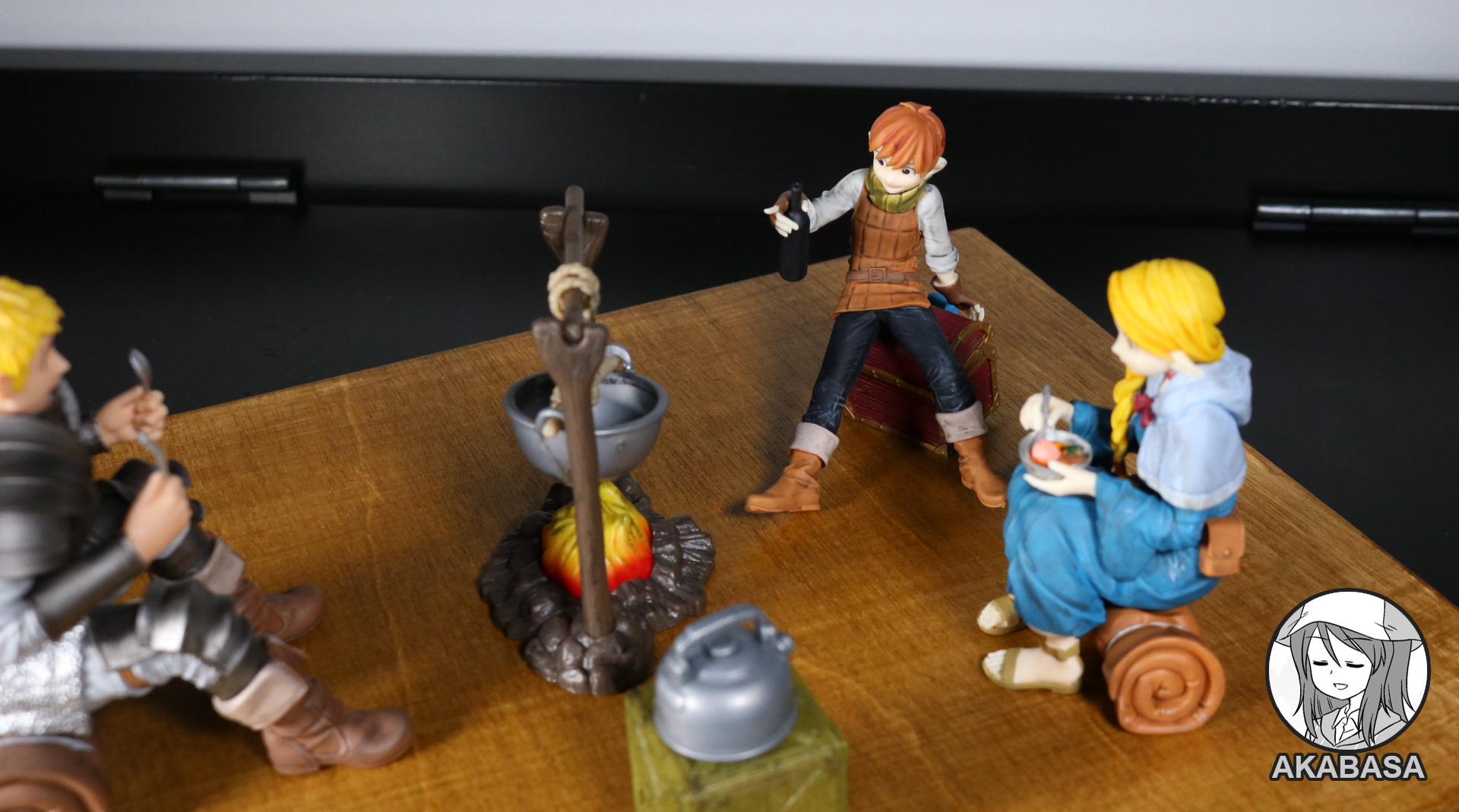 So, I've got Laios, Marcille, and Chilchuck now. The scene is starting to look the part.
Let me show you something though.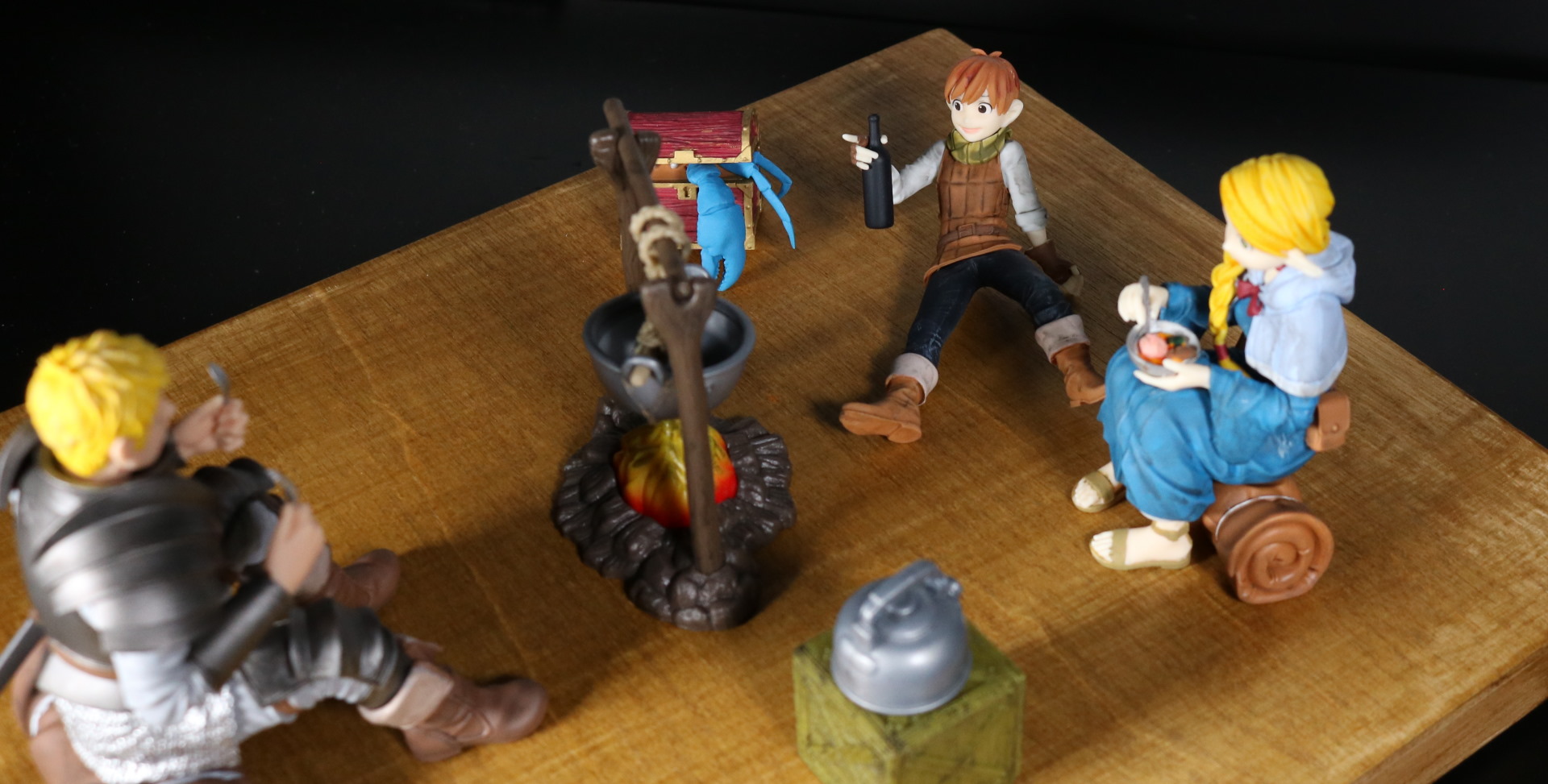 This is an alternative option. It looks acceptable as well. I also need to start thinking about how to do the floor. But that will have its own entry.
Senshi is the next. Until next time.