God Eater Nana Kozuki 1/8 scale
by Plum.
Nana Kozuki is a recruitable character from God Eater 2 game. She is, as you can probably tell from her features, basically a catchy character with all the latest anime fashion trend of mid 2010s tucked in.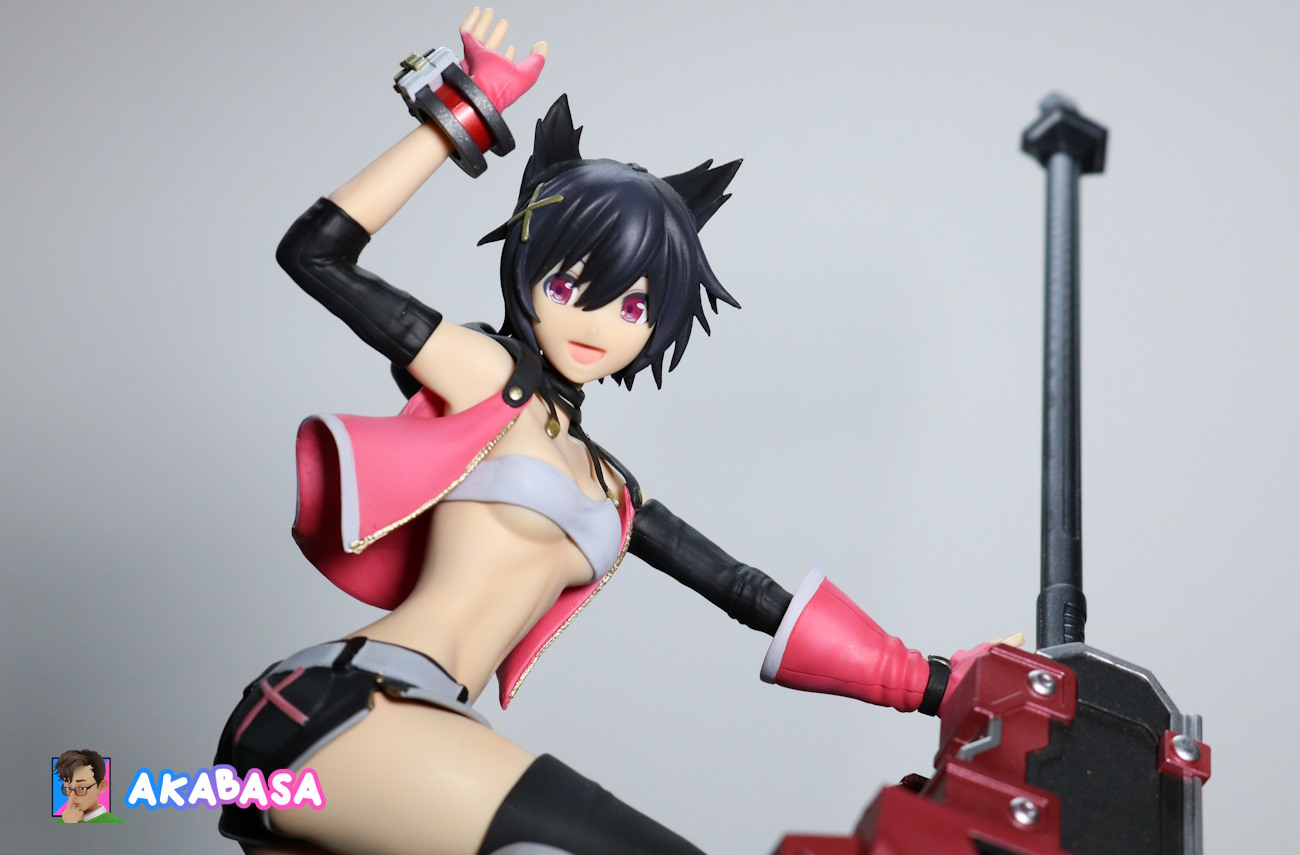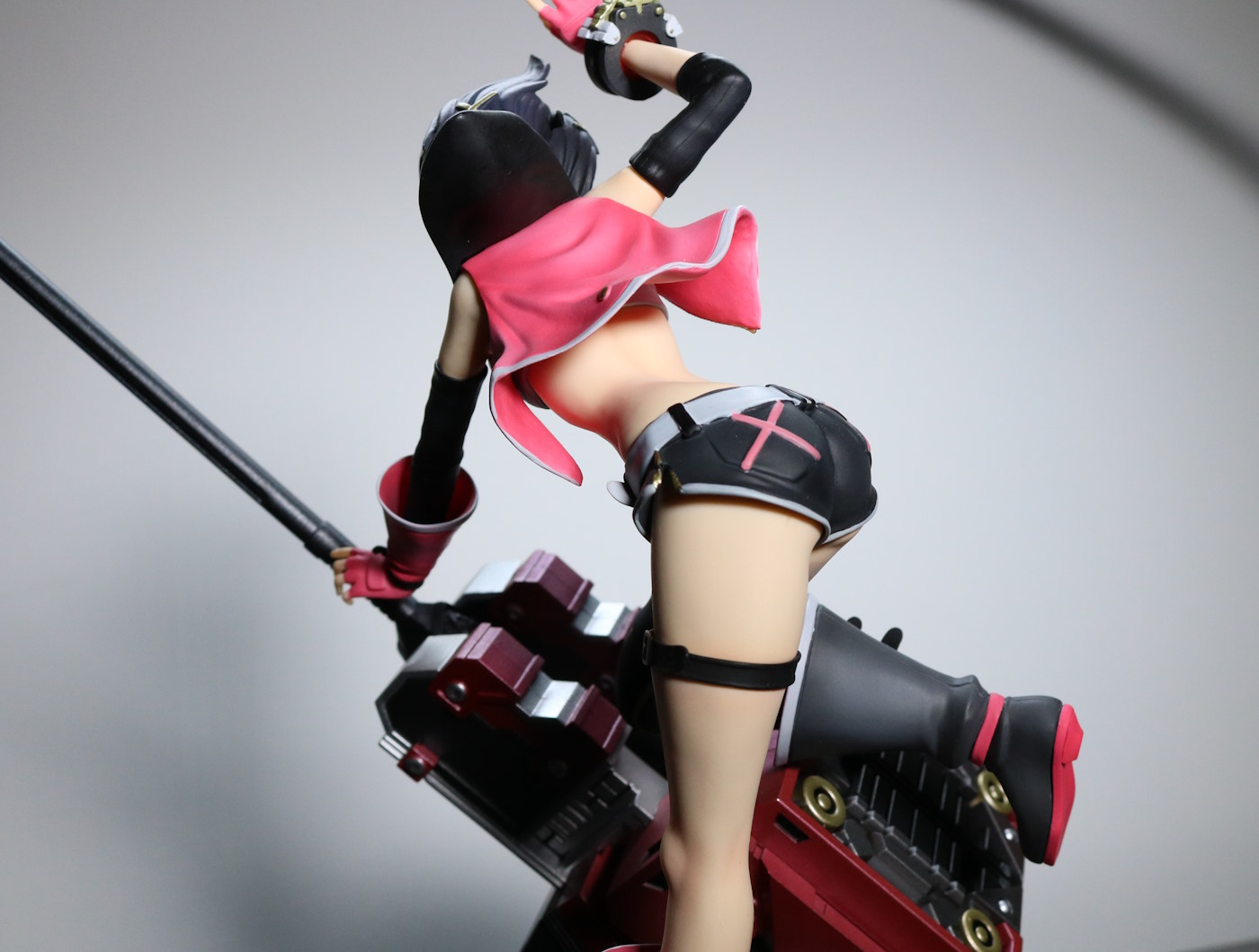 Beast (cat-ish) ears, short tomboyish hair, hot pants and a tank top …
I can safely tell she was created with selling merchandise in mind. Yet, she ends up becoming an entirely forgettable character unfortunately.
The figure quality itself is acceptable, but it is certainly not a high-end figure. I acquired this figure for about 100 USD back in 2017ish. A major factor between high and other regular quality figure is shading. This figure lacks shading. In addition, fine touches are missing which you can see from the pink X on her butt. If you look closely, you will find that the painting is lacking finer finish. This applies to other spots as well. Her belt, golden dots on her jacket, they all lack finer finishing.
From a distance, it might look fine.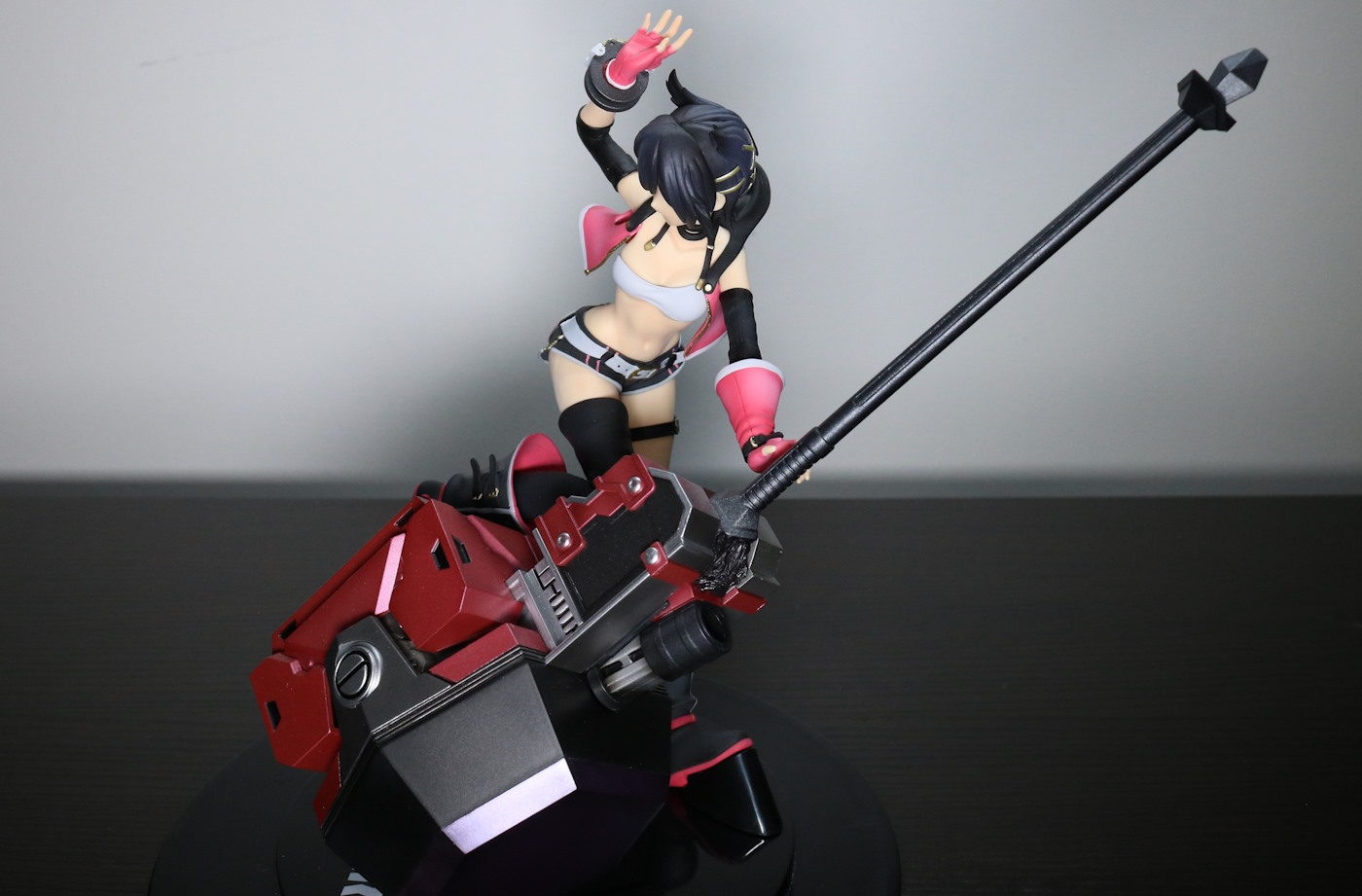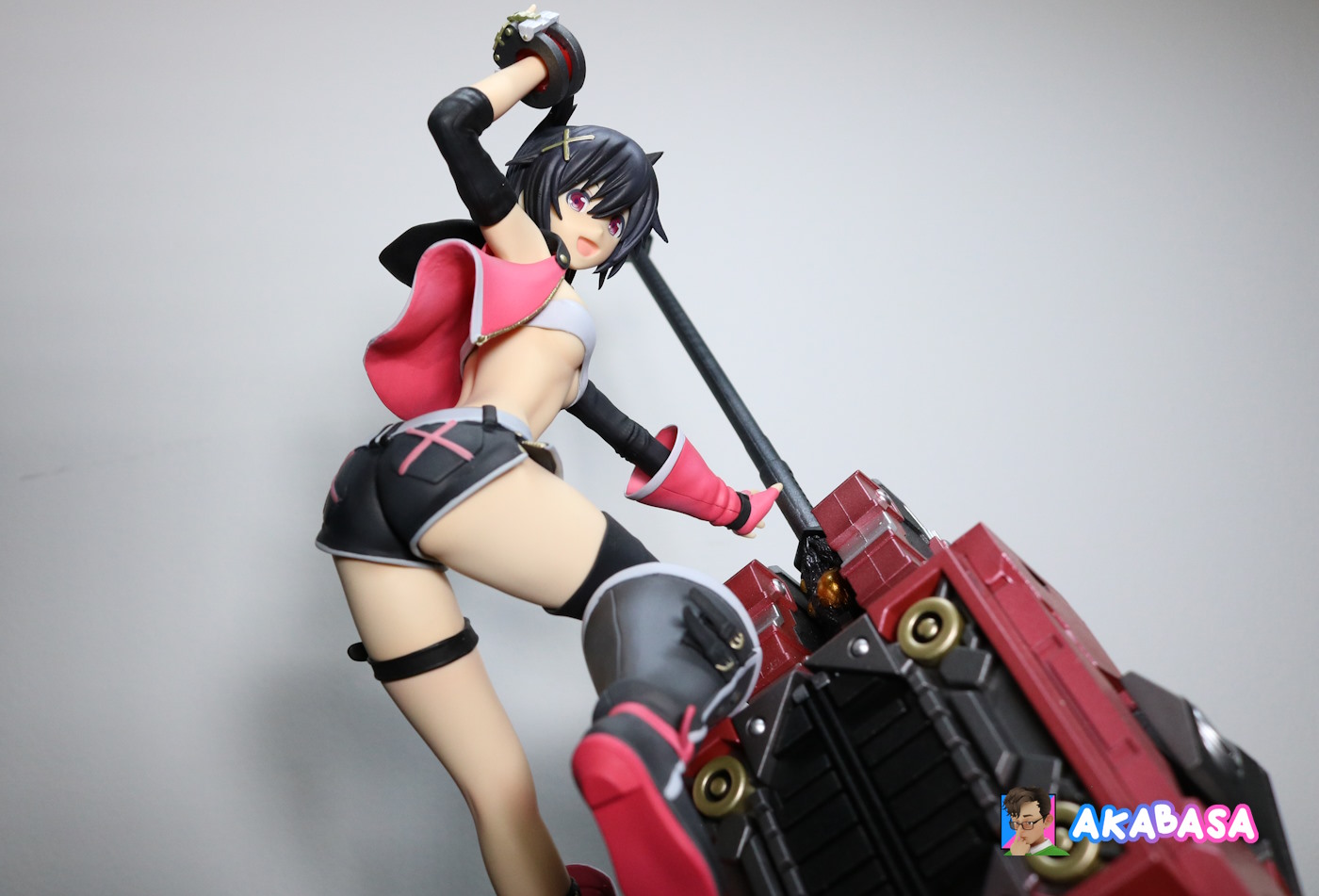 And it probably is. My main complaint about this figure has nothing to do with its painting however.
The main issue, at least to me, is that everything is so loosely attached. In other words, it falls apart a bit too easily. The figure and her God arc aren't attached well together. The God arc would just fall down upon a slightest touch. Relocating the figure was a headache because everything would fall apart as soon as it sensed vibrations.