Wakatake Junmai Onikoroshi Sake
Errr…, salty?

I grade sake by its aroma. The stronger its aroma, the better. I also take its price into grading. If something is way too expensive, that's going to affect its grading negatively unless it has got a God-tier aroma or something to offset its price.
I also take its taste into account although it's not a significant factor. But, if something tastes unique in a positive way, then bonus points.
"Demon slayer" sake
Onikoroshi translates to a demon slayer. So, this is a demon slayer sake. Whether that is true or not, we mere mortals will never know.
This is filtered sake costing 24 CAD per a 720ml bottle. It has a faint pale yellowish color to it which is common to most filtered sake.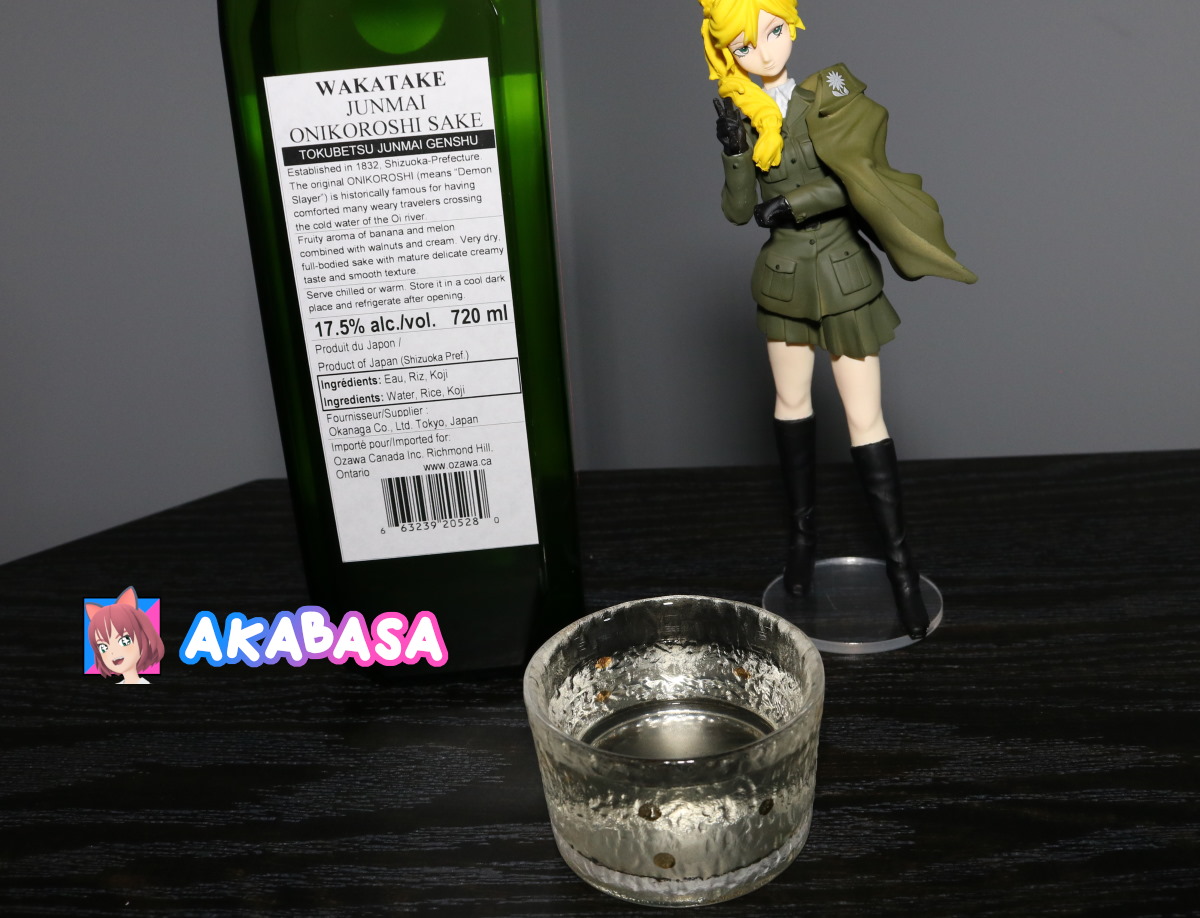 The label on the back states that it has a floral aroma which I did sense when I drank it. However, its after-taste is very … salty? The "floral" aroma lasts for like a micro-second. Then I was hit back by a very salty aroma and taste.
It was a bit of ugh.
Interestingly, this sake tastes better when not warmed up. So, don't warm this. Once warmed, its salty kick is a bit to strong.
Since it IS decent when not warmed, I will place this under decent category. This sake is the first one I've experienced where it got worse when it's warm. Drink this in room temp or cold.