Tanya Degurechaff Popup parade figure
by Good smile company.
Sold by GSC for 3,000 yen, this non-scale figure of Tanya Degurechaff is one of few options for her figure. Others are around 20,000yen, and I am no longer willing to pay such a sum for figures anymore. Thus, I chose this one.
This is the first figure I've purchased in years, and I bought it only because it costs only 3,000yen. "Why not?" was my thought. I had something being shipped from Japan anyway.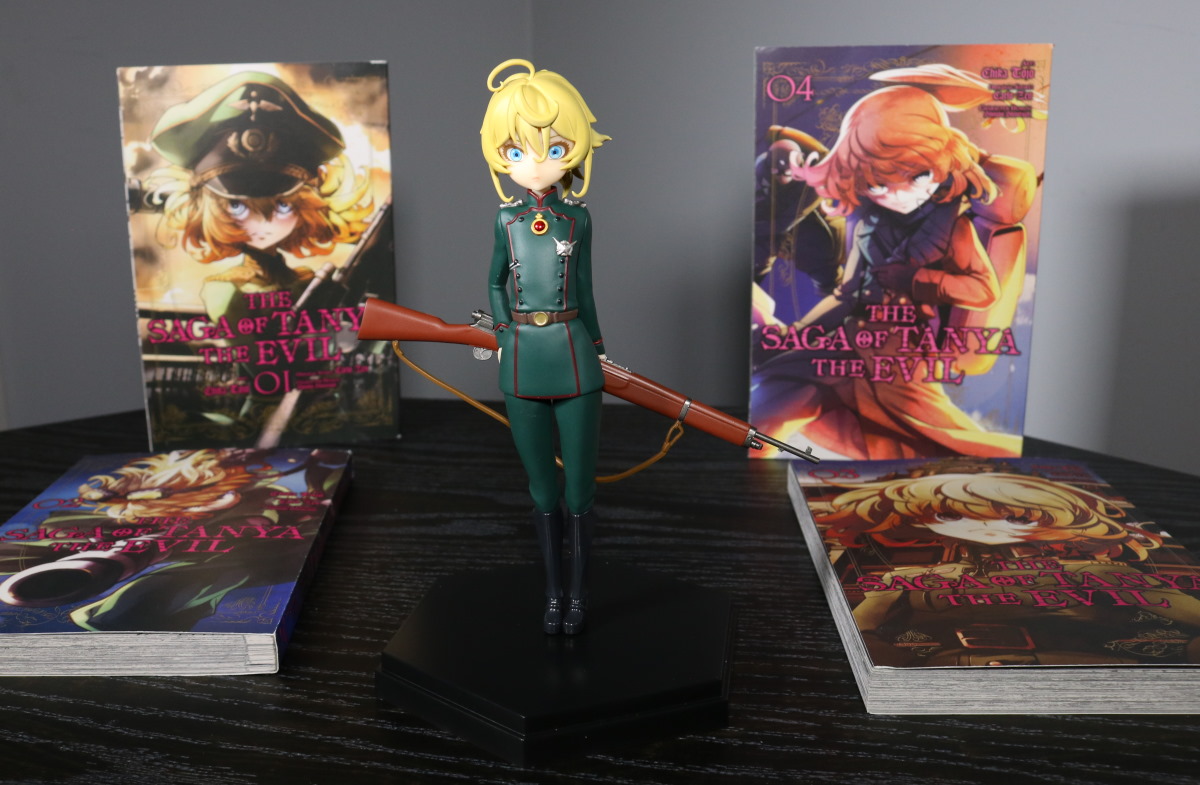 Youjo Senki became a quick favorite of mine as soon as I watched the anime. I dove into LN but didn't find it good. The manga has been excellent though. You may read my review of the series here.
The gist of the series is a genuinely insane loli girl committing war crimes. What's not to love?
This is a simple figure with simple painting. While there is no fancy shading work, the painting itself is decent. No line is going off. I've also found the figure really flexible. It feels like the whole figure is soft rubber.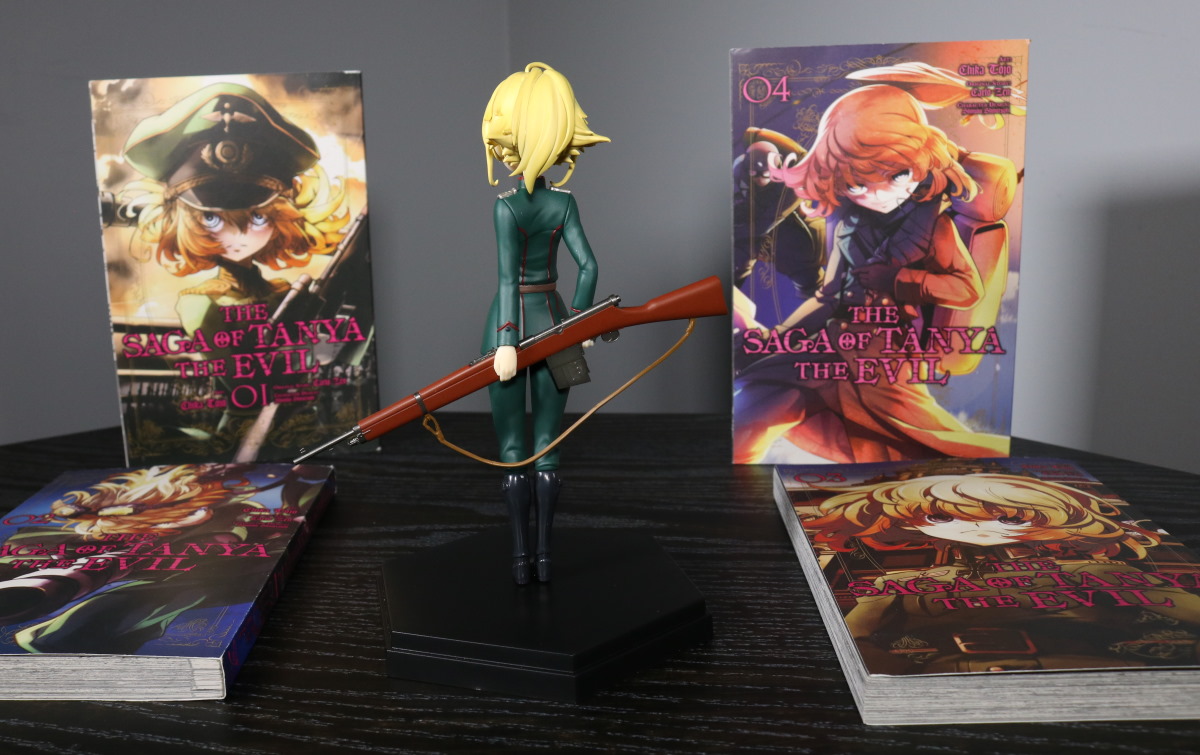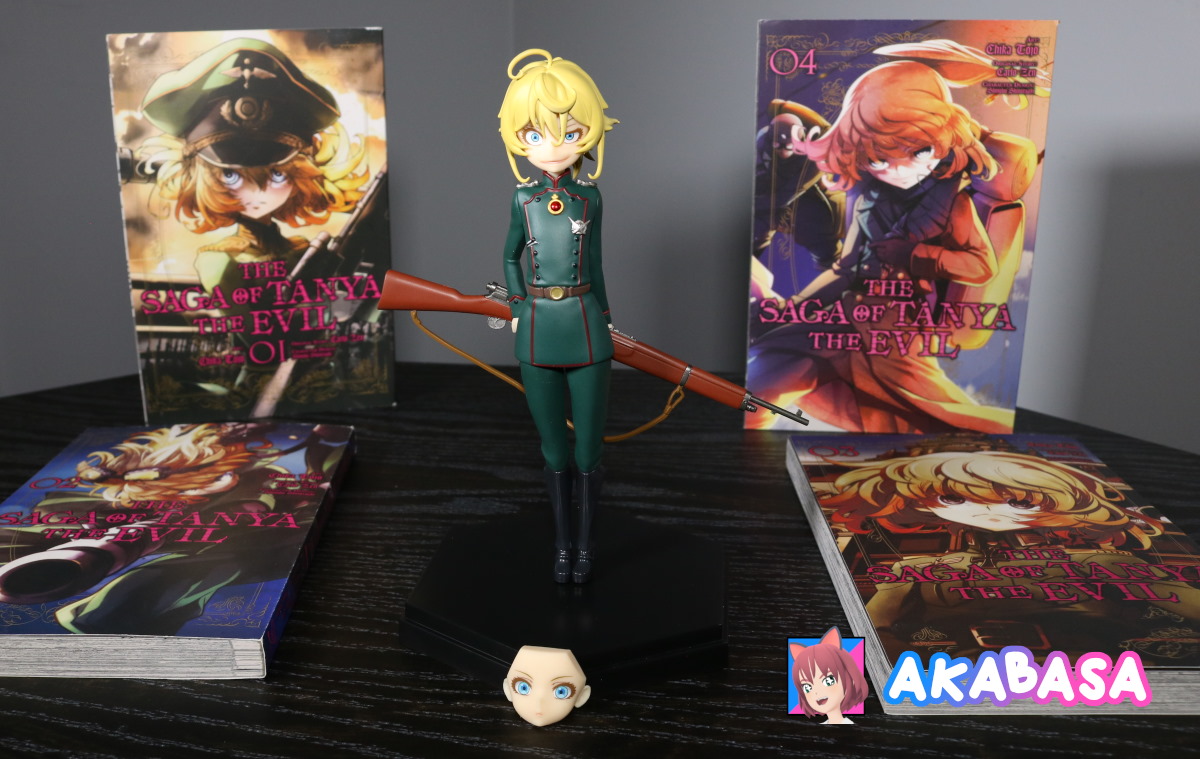 It comes with an extra face which is Tanya's trademark insanity face. I am going to keep the mad face on.
Overall, it's just 3k yen. Keep your expectations in line with the price tag. For me, this figure is going to stand in front of the manga books on a shelf.
See you folks later.