God Eater 2 Ciel Alencon 1/8 scale
by Good Smile Company.
Sometimes, you just know when a figure is a masterwork by just laying your eyes on it for the first time. I feel this is such a case.
Ciel Alencon is a new character in God Eater 2 game. You could say she is the counter balance for Alisa Ilinichina Amiella. They are pretty much opposite in everything; personalities to dressing codes.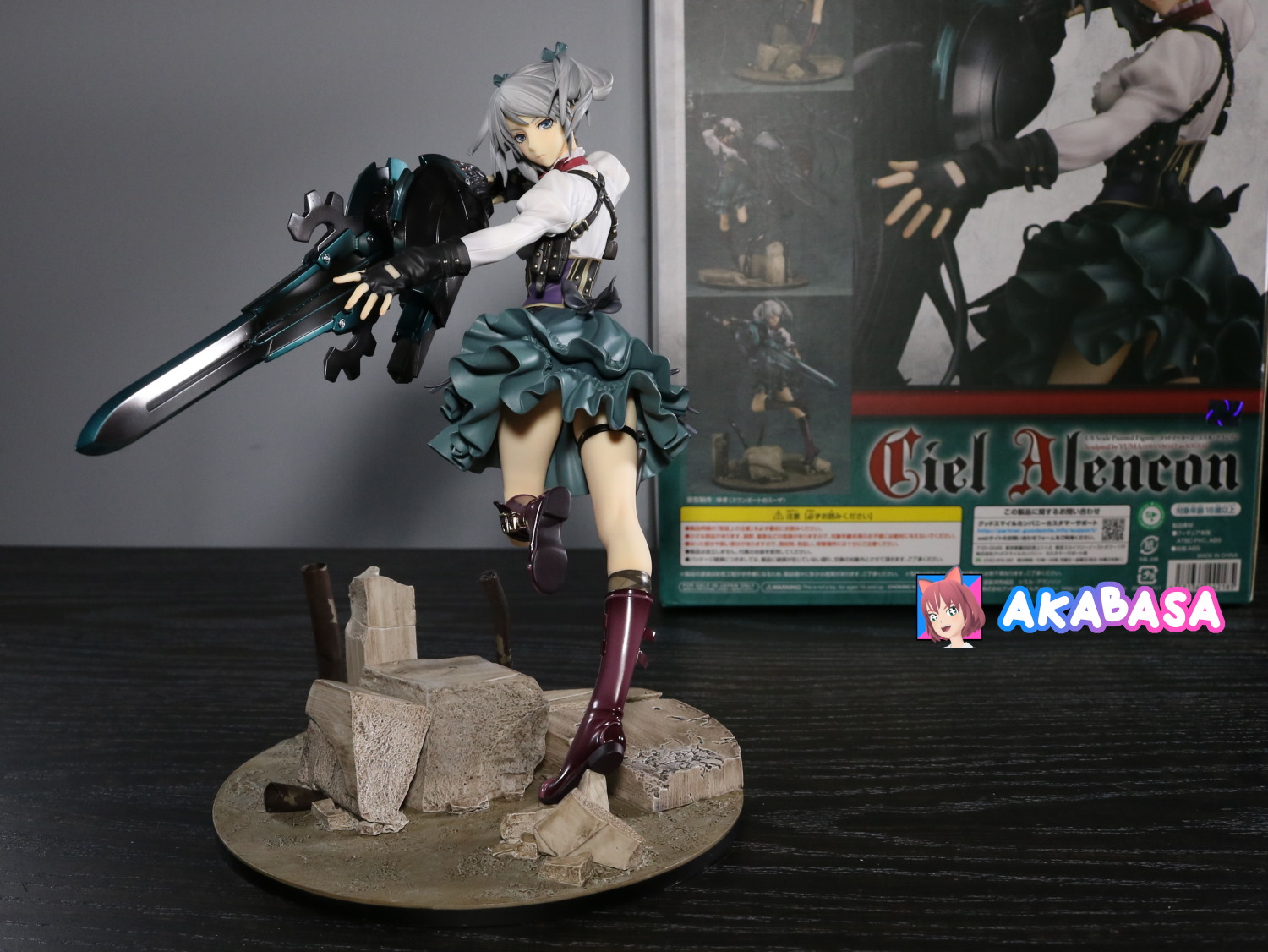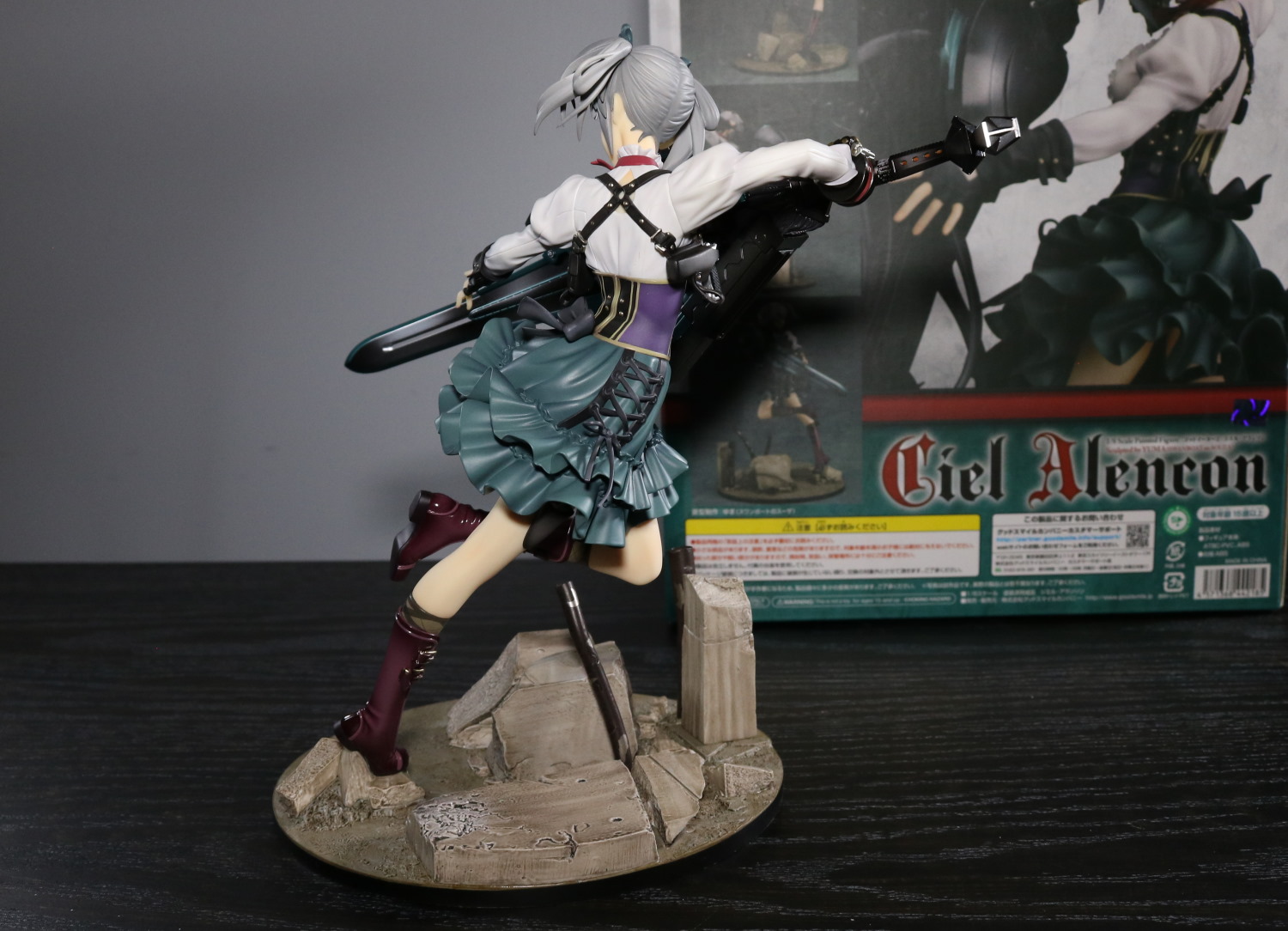 This figure is masterfully done. From its base to her god arc, everything is tastefully done. But that is not all. There is an icing on the cake which is her god arc in a devouring mode.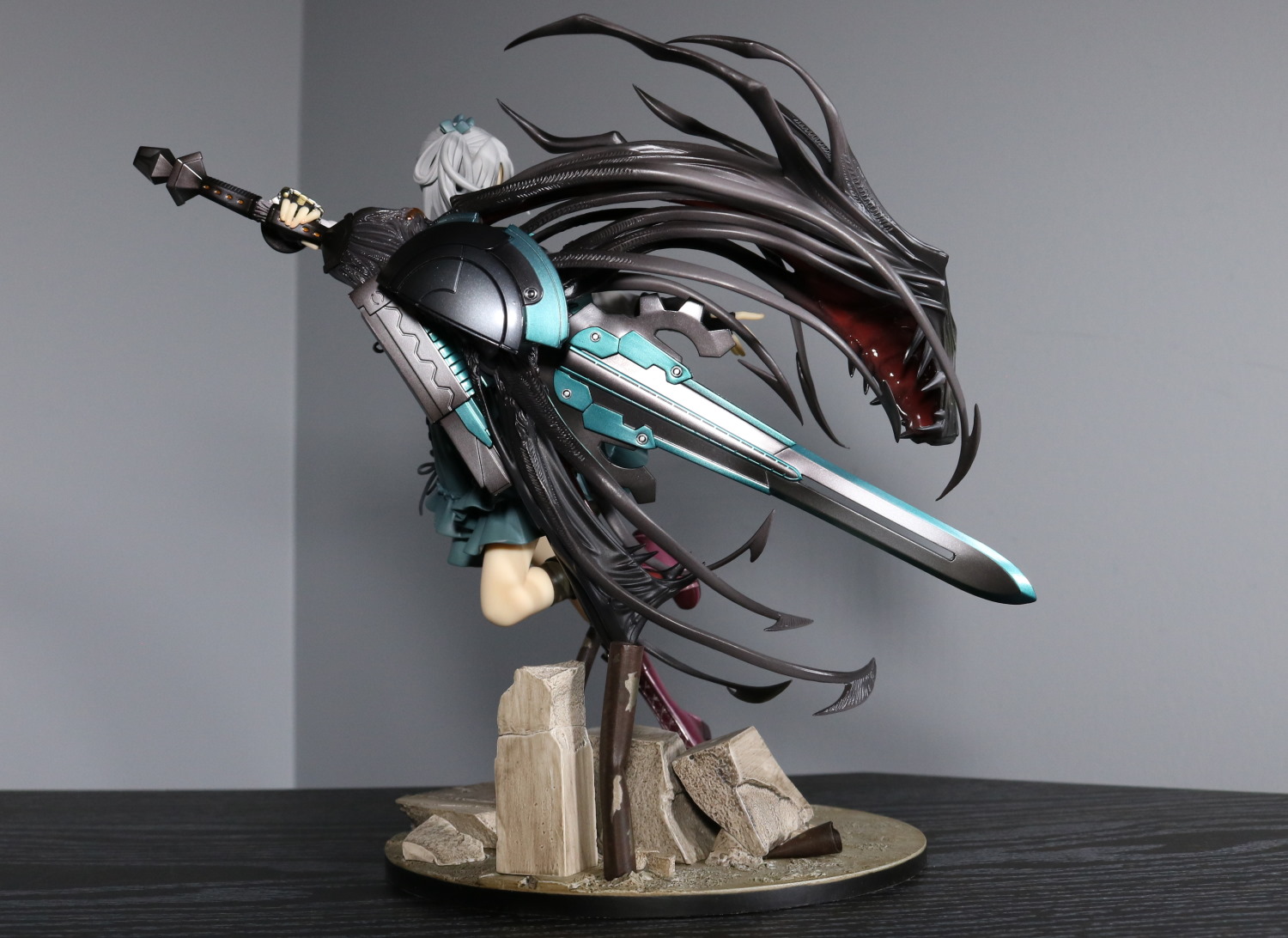 This Ciel figure is the only one I've seen that has a God arc in a full devouring mode. Other GE figures have small replaceable parts for their God arcs for active modes where God arcs transform into what appears to be monsters.
But this is entirely on a different level.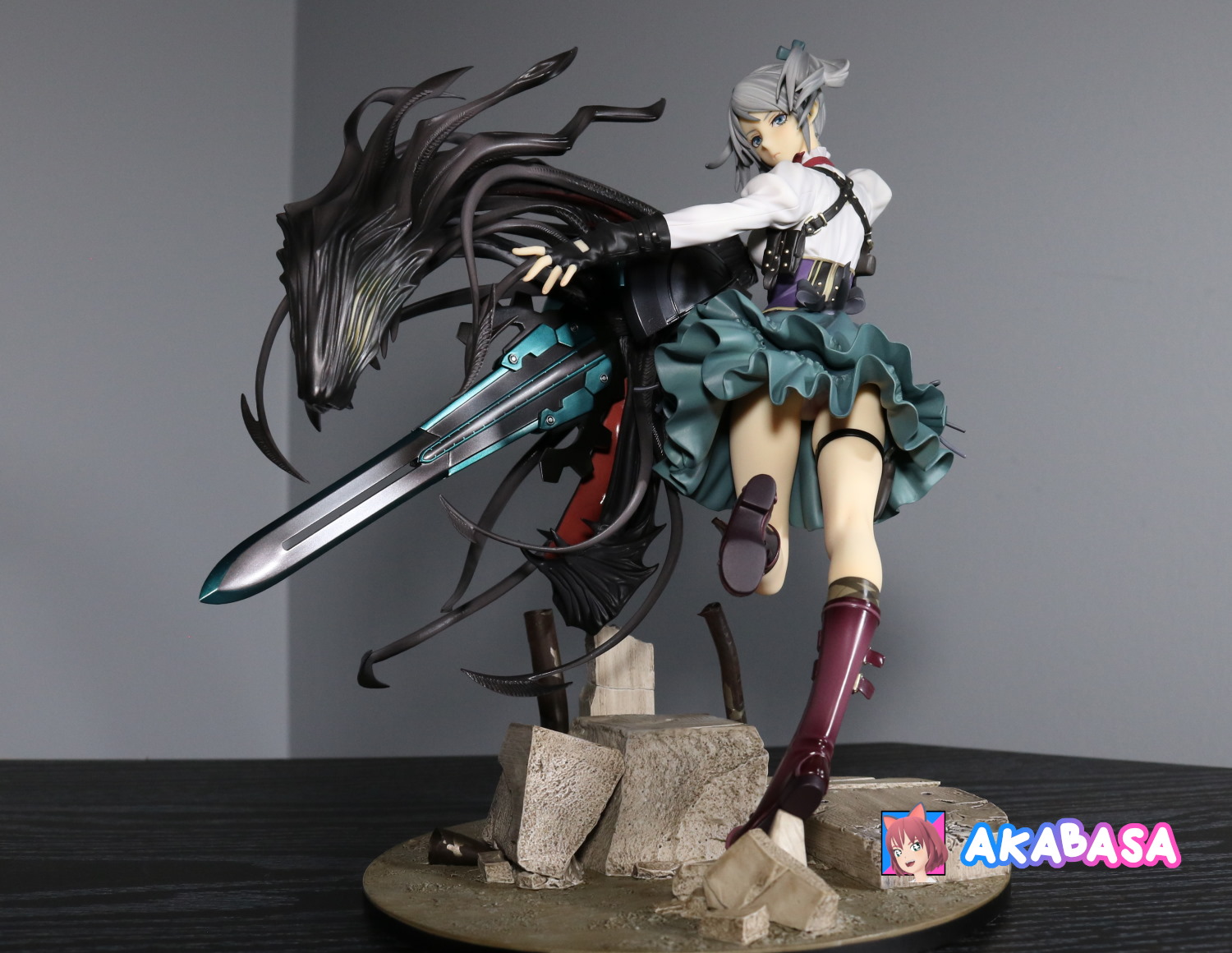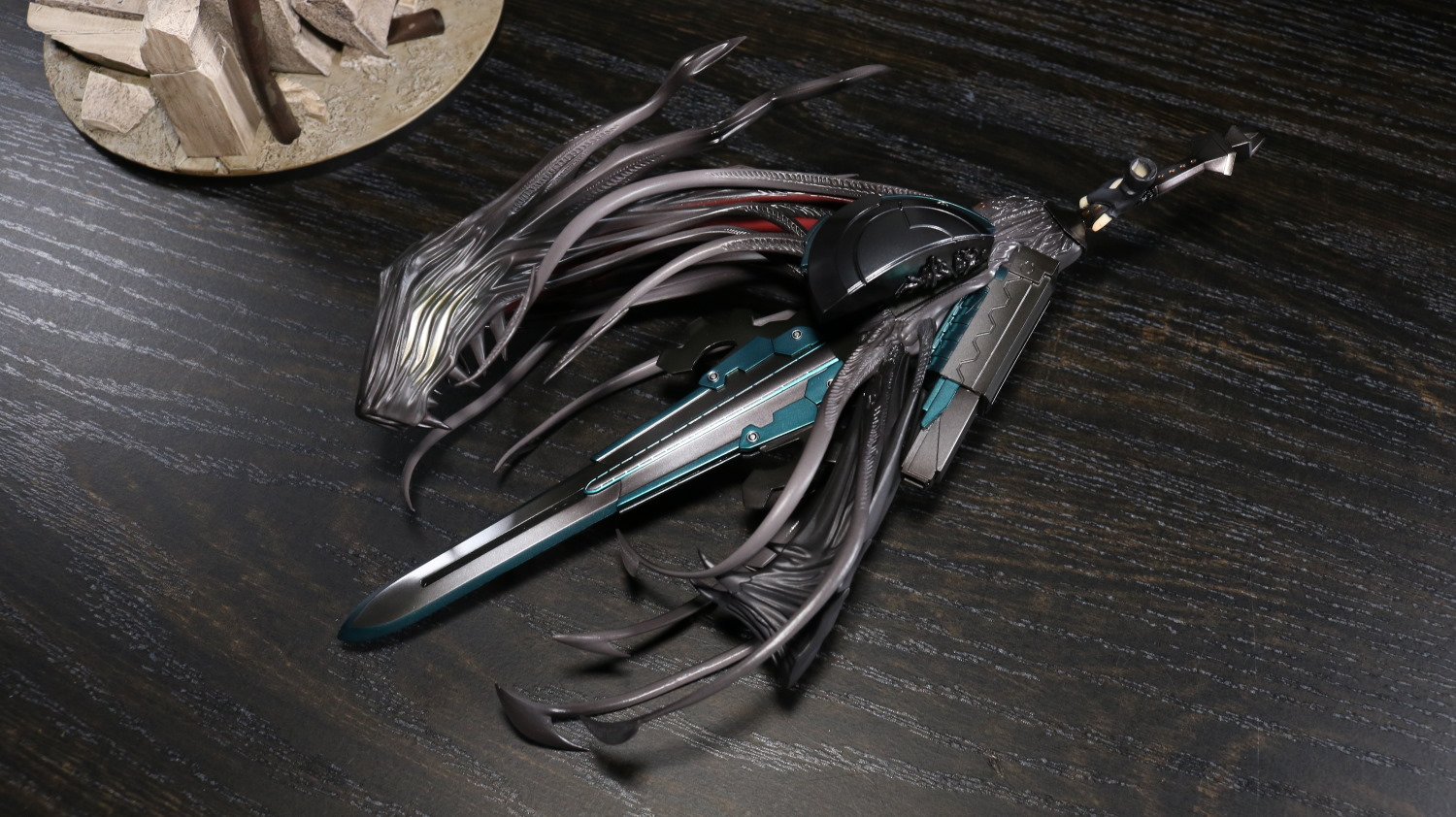 It is pretty heavy as well. Therefore, when you use this part, you will need an additional support structure which the box includes in a form of rusted metal pipe.
But, for taking a few pictures, that is unnecessary.
Now, probably the most important question for some: Upskirt.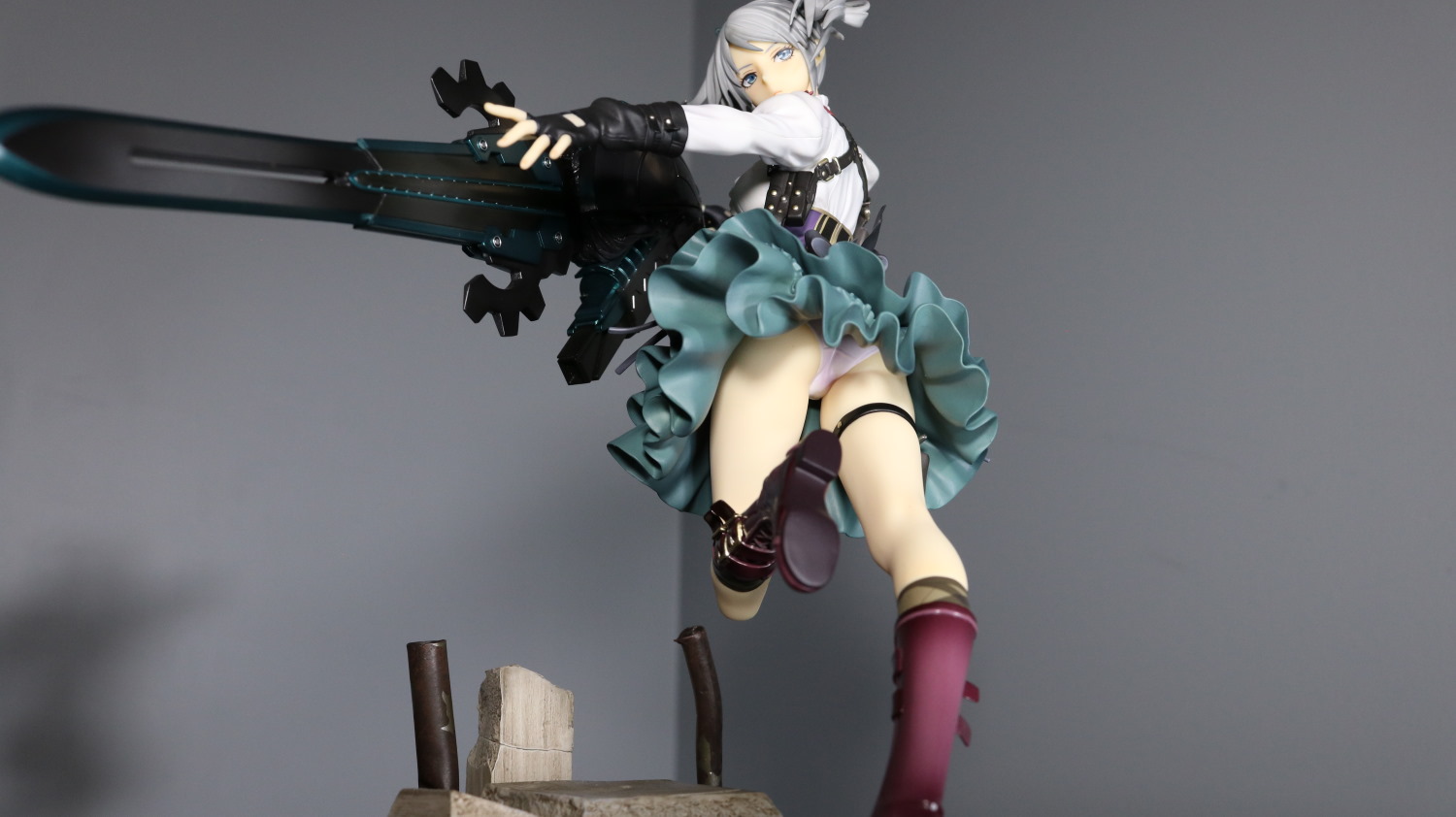 Aye, down there is masterfully and tastefully done as well. There are a few more angles you can look at her undies but this is all you are gonna get.
The bottom line is that it is very well done down there. No detail is missing if you get what I am saying.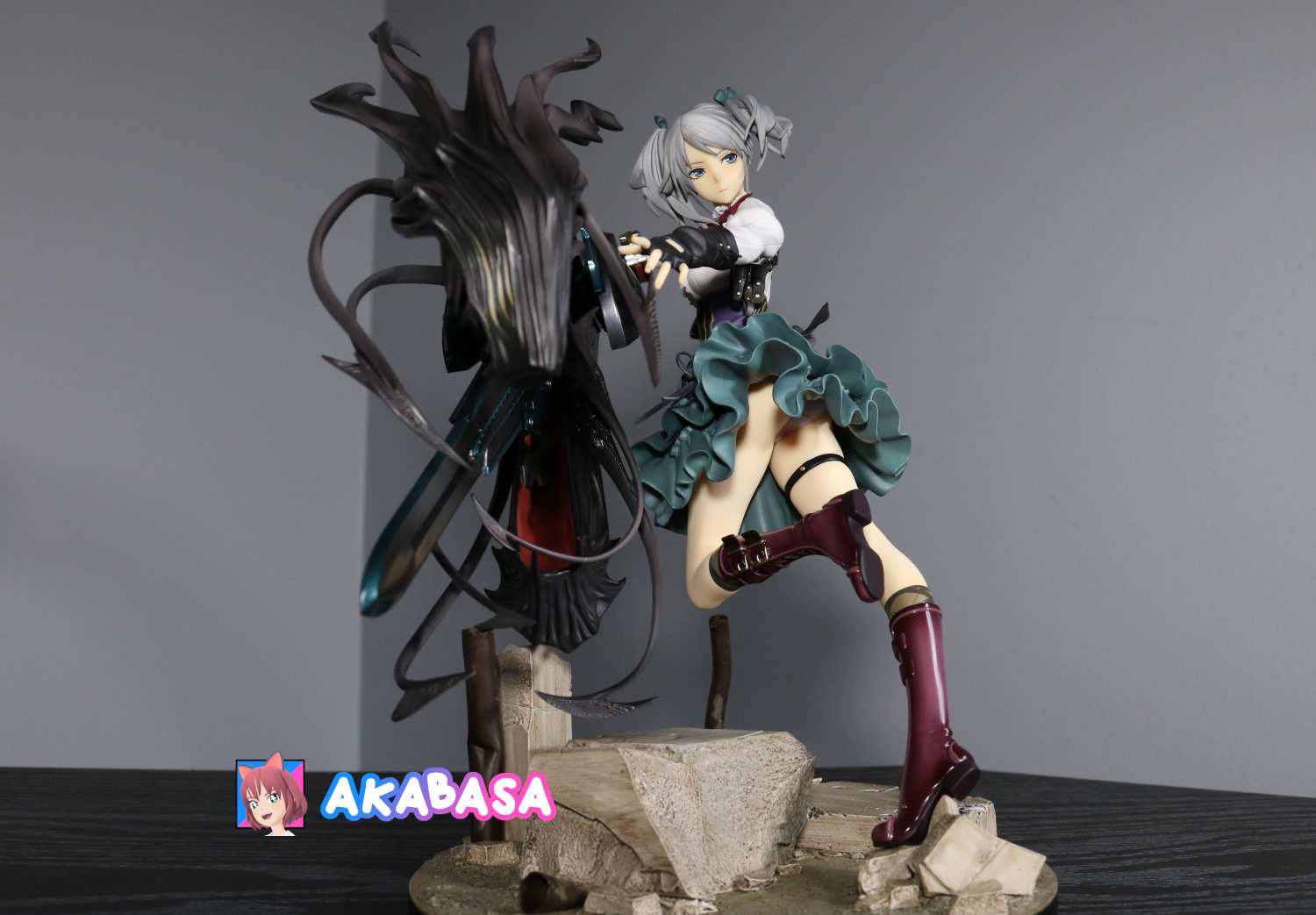 At the end of the day, even if you are not a fan of God Eater, this is a figure that you should get if you want a masterfully crafted and painted figure.
Really, there isn't really anything that I can be anal about. Texture is proper; her boots are glossy and the rest is matte or satin for leather type materials. No painting line has gone off. Shading is proper and not excessive.
The base is worth a mention as well. It is a unique base that is also very well done. I acquired this figure for 200 CAD about 5 years ago. It is worth the dough. Some figures make me wonder why I spent so much for it, but this one doesn't make me regret after years even.
This figure feasts my eyes.
See you next Sunday.