The Parasite Doctor Suzune 1/5 scale by OrcaToys
This is a 1/5 scale Suzune figure from Orca Toys.
If you don't know who Suzune is, I don't blame you. After all, she is a main character from a hentai manga series. Regardless, she is a well-known character if you've dipped fairly deep into hentai manga territory.
She is featured in Kisei Jūi Suzune ( The Parasite Doctor Suzune ) series which has been ongoing for more than 15 years now. The first volume was released in late 2004. This is no ordinary hentai manga series.
What sets this series apart from run-of-the-mill hentai manga is that it does have a solid story as well as very good art. Its popularity within Japan is reflected by a live action shot (a movie).
Suzune is also the last pre-painted figure for me. I will not purchase another pre-painted figure again due to insane price tags figures nowadays carry. This figure cost me 350 CAD which is actually not that expensive in comparison with other upcoming figures.
Basically, figure prices has gone beyond what I'd consider a casual hobby territory. So, I am stopping it.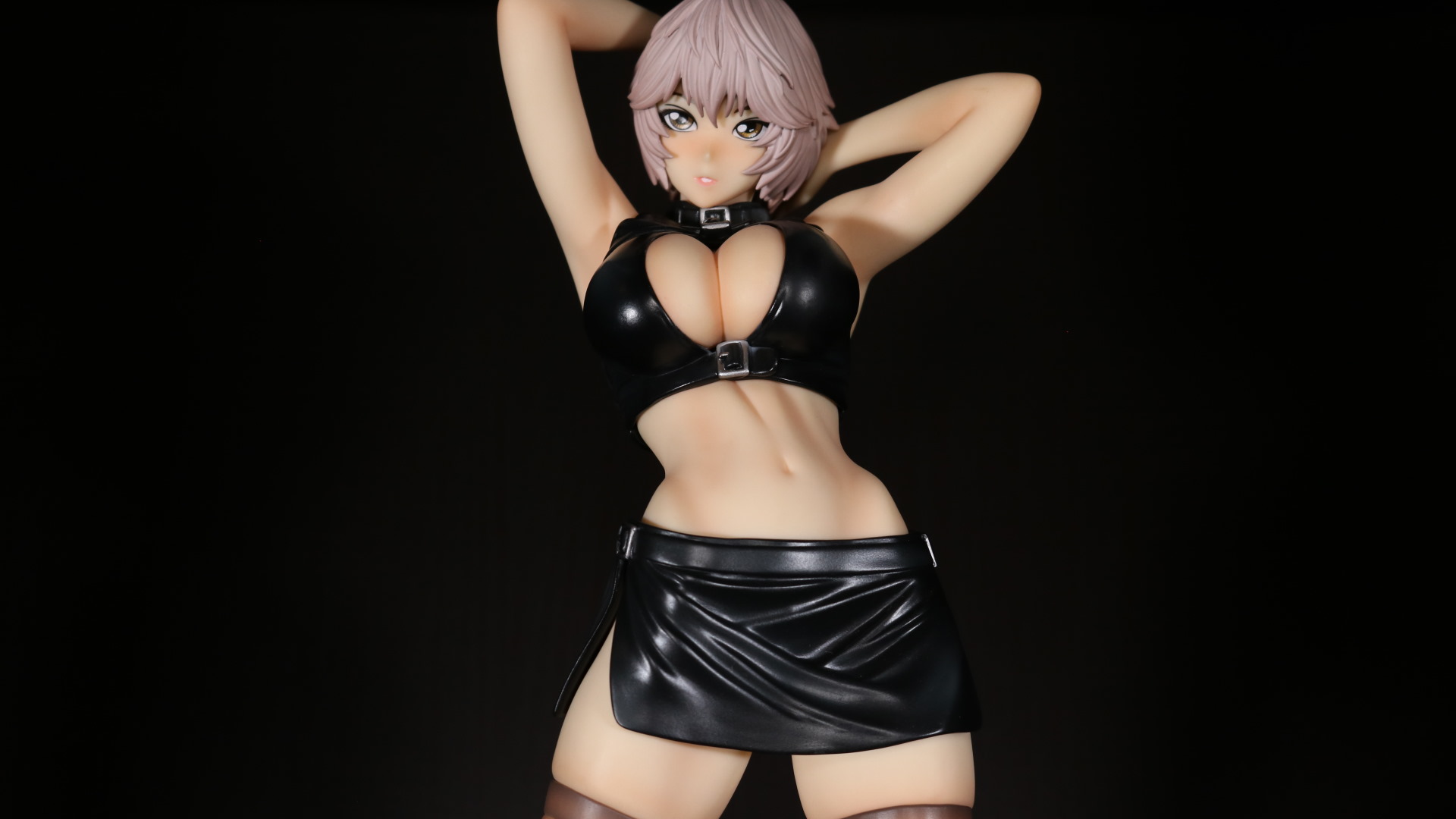 Because this is a 1/5 scale figure, its size is insane. Its height is 30cm. It is even bigger than 2B figure I have.
I was actually hoping for 1/7 or 1/8 but didn't have a choice. There have been a few Suzune figures but they are becoming increasingly rarer with ever rising price tags. Counterfeit figures are rampant as well. Therefore, it was only logical that I would pre-order a Suzune figure. I was waiting for my chance, and it indeed came.
The wait was long however. This figure was announced back in 2019 with a release date of 2020 March.
But we all know what happened: Covid. Eventually I've received this figure on July 21 of 2021. Yes, the wait was indeed long. But, hey, I survived, and so did the figure.
The figure is quite sexy. I don't deny that.
But, if you know and have read the manga, you will know that it is generally not in Suzune's interest to pose like that. She is not a slutty character despite her bondage outfit and she does keep her sanity pretty well until later plot.
She is pretty oblivious about how cute/sexy her appearance is though. Additionally, she feels embarrassed about wearing a dress when her bondage outfit is, in fact, far more revealing.
The figure and its parts are very well varnished. Given the price tag, this was expected. What this means is that you don't need to worry about paint robbing off each other when you take off her clothes.
Yes, this figure is cast off. It is a lewd figure. Everything can be seen. Her genital does exist on this figure. Her chest area can be revealed as well.
The skirt is loosely attached to the figure. Again, there is no worry about paint robbing off although I will say it is a bit too loosely attached. The manual actually shows a heat gun on the skirt which I absolutely will NOT do.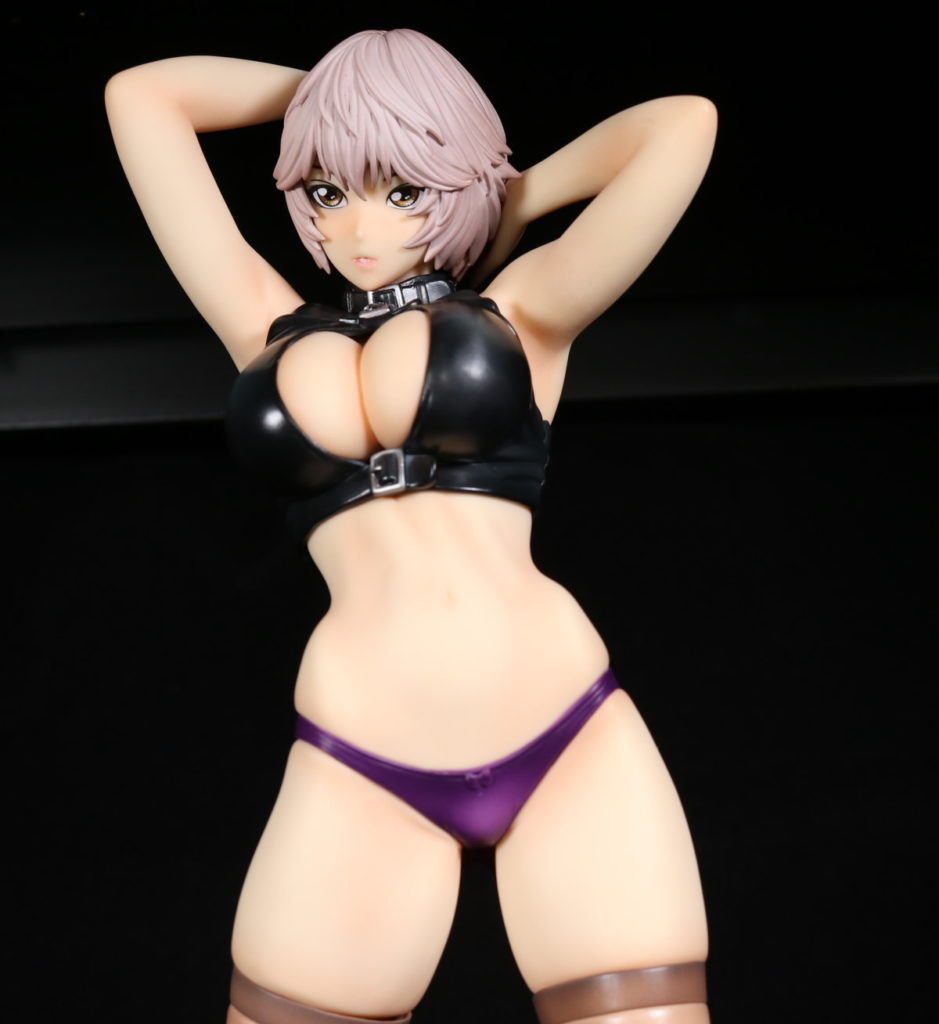 Above is when her skirt is taken off. Sadly, this is as far as I will go. This is not an adult site after all, but do know that her underwear and latex bra can be taken off.
Actually, being able to take off her undie on above figure is a bit of a lie. Read on.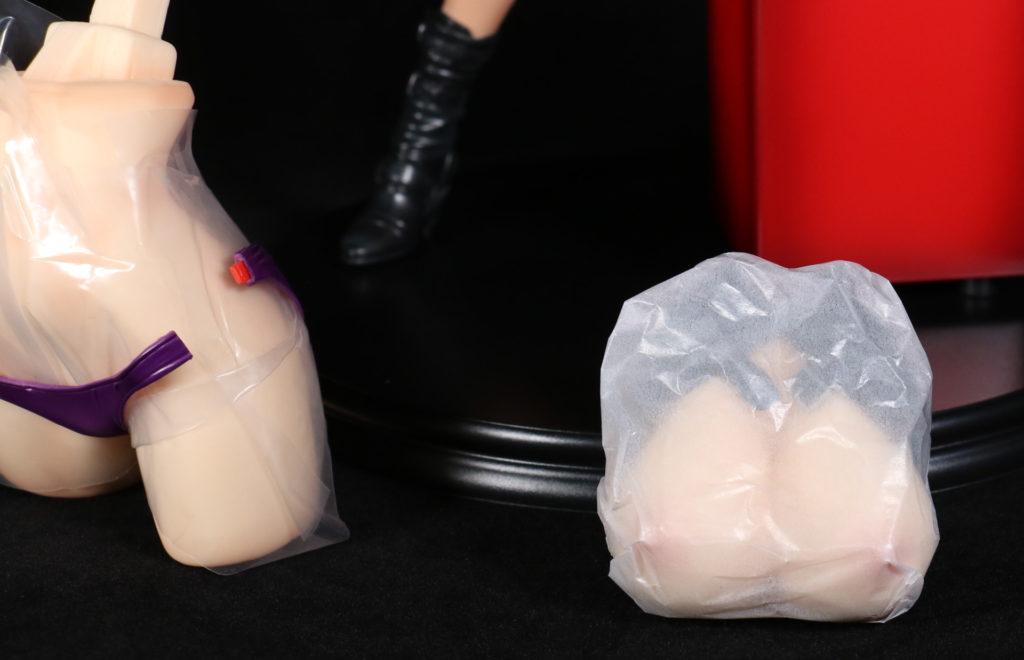 The box provides an additional torso where her undie can be taken off. You can swap out the torso. There is also an additional bare boob upper body. What those options mean that she can almost be entirely naked if you desire.
A pretty damn sexy character, Suzune is. The manga is pretty good as well. I don't think it's common to see a hentai manga series going on for 15+ years.
The figure quality is good. Nothing to really complain about. Well, there isn't much to do here. Her latex outfit is easy to do. Shading on her skin and stocking is where most of attention has gone to.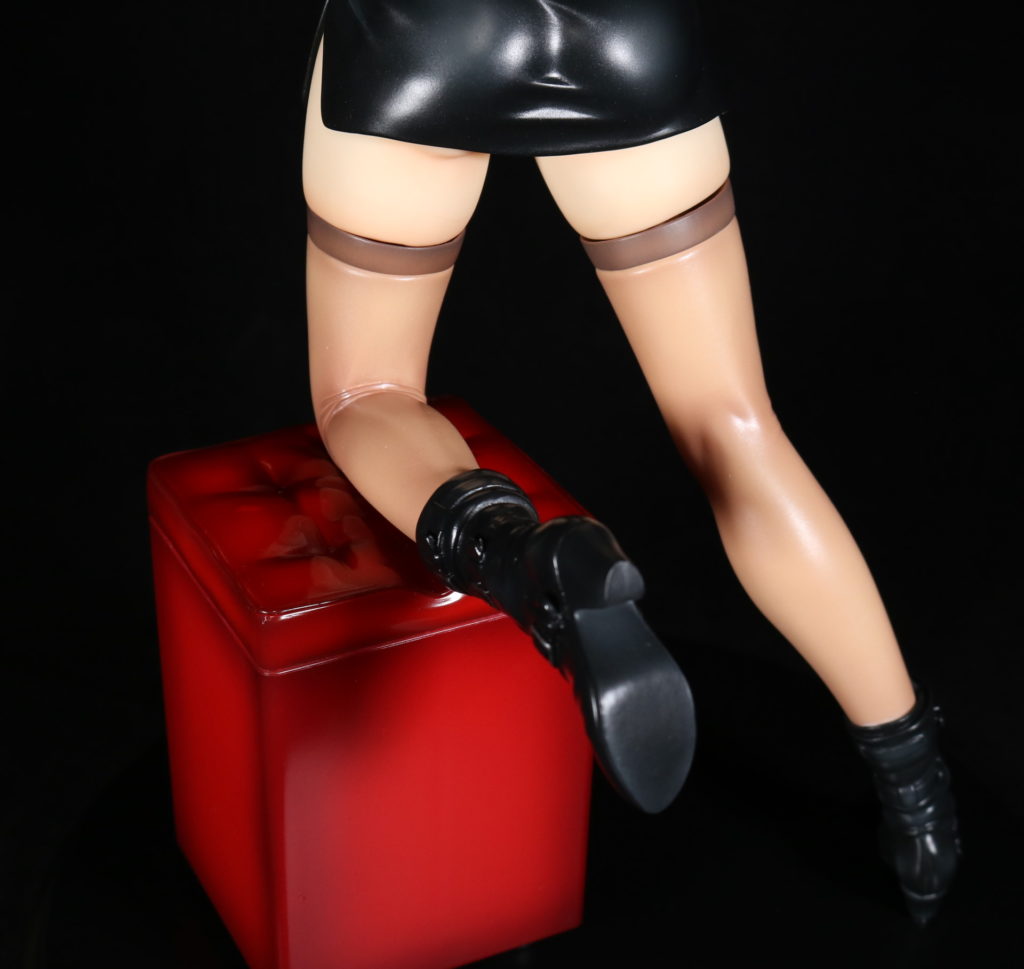 I will also say that her bare boob and torso parts are well done. I don't believe they skipped out on anything quality wise. If I have to complain about something, it's the size and its support base which is basically a black matte circular plastic. There is also the lack of her faithful servant, the frog.
However, personally I am not disappointed about the ordinary base because, when you lay your eyes on this figure, the base is not something you are going to even bother to look at. I mean, well, trust me. You will look at something else.
As for the frog, he becomes an afterthought in later plot, so I can see why they didn't bother.
The box is a pretty standard affair. The paper used in the box is just regular brown cardboard box quality as well. But it's not like you display the box in general, so who cares.
In conclusion, I don't have a regret about this purchase because I've been eyeing on a Suzune figure for almost a decade. There are two other Suzune figures but their authenticity is questionable. And those two are even more pricy than this one. There is also a red color version of the same model.
Either way, with Suzune in my possession, I am done with pre-painted figure collecting. I will still work on garage kits and such though.
Until next time.