Yagyuu Kyuubei 1/8 figure
This is a 1/8 scale Yagyuu Kyuubei figure from Gintama. This figure was one of the first ones I acquired when I began to collect figures.
Released in 2013, I purchased this for about 90 CAD in 2016. This was right before figure price would begin to increase significantly.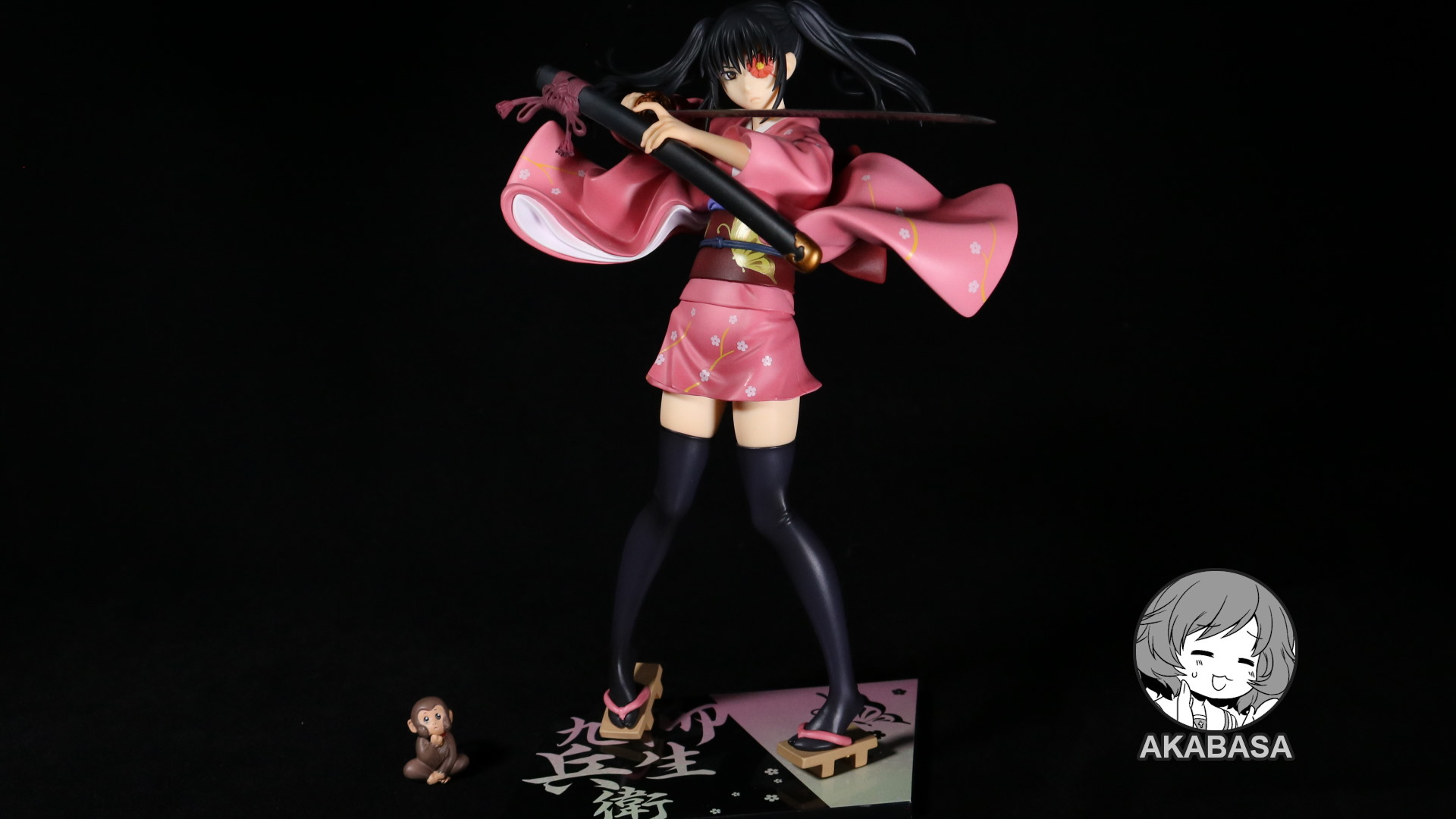 Kyuubei is a side character in Gintama. She has her own arc but, outside of her own arc, she doesn't make that many appearances.
If you don't know anything about her, let me brief you. She was born in a strict swordsmanship family where the first son would take up his clan as a master swordsman. However, Kyuubei's mother died in child birth, and her father refused to get married again, leaving the clan no choice but to raise Kyuubei as a male.
Not a wise choice though as she begins to experience gender identity crisis later on. In the end, she never gets to truly embrace her femininity.
Oh, and the eye patch, she is one-eyed. It's not just for the looks.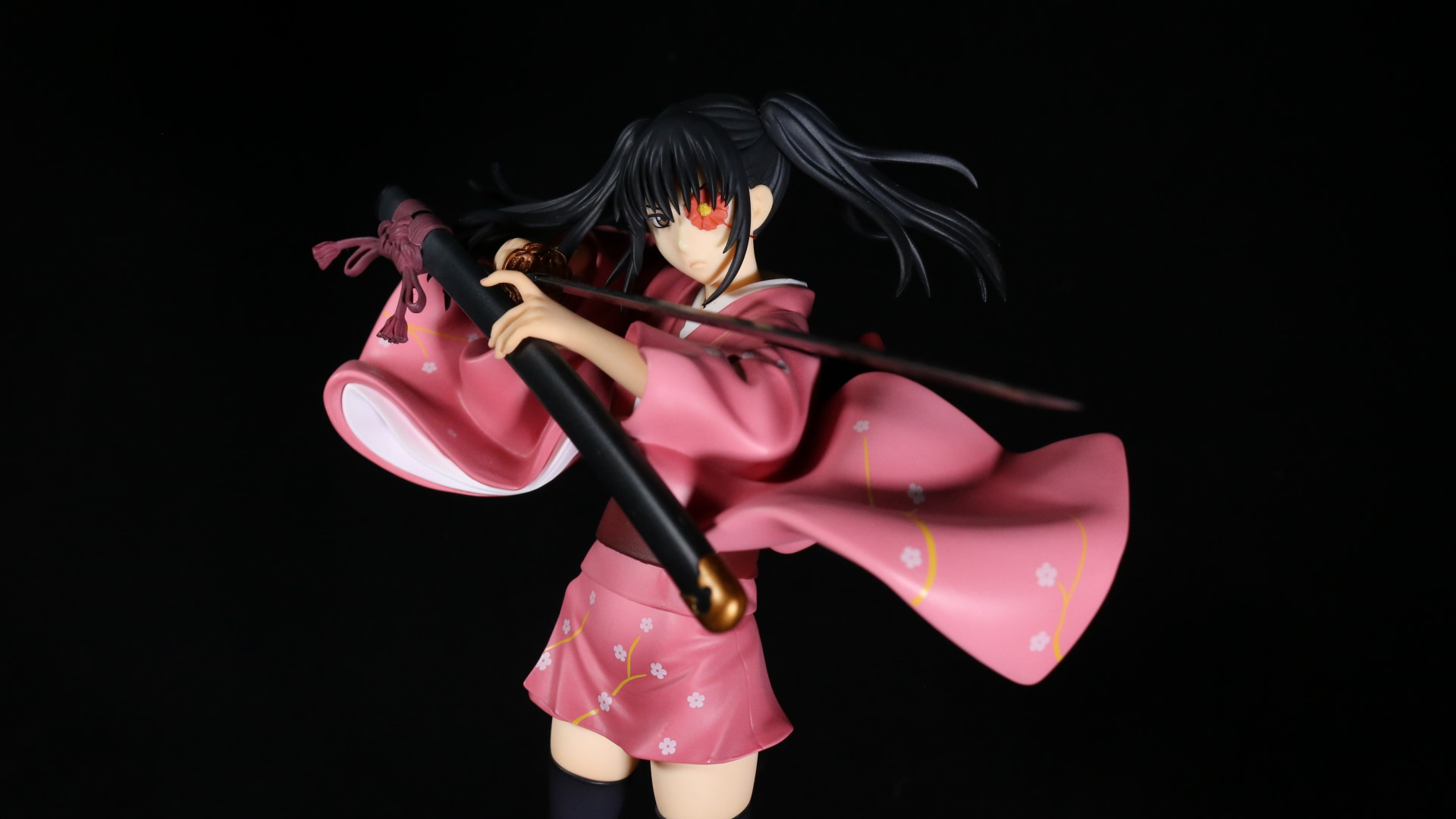 She is wearing Gintama kimono which is basically kimono but with mini skirt length leg part which, I think, is a pretty good design overall.
She may not embrace her femininity but that certainly doesn't change how she looks. She looks strikingly good here. In the series, this fact kind of pisses her off which makes her consider going for a penis implant.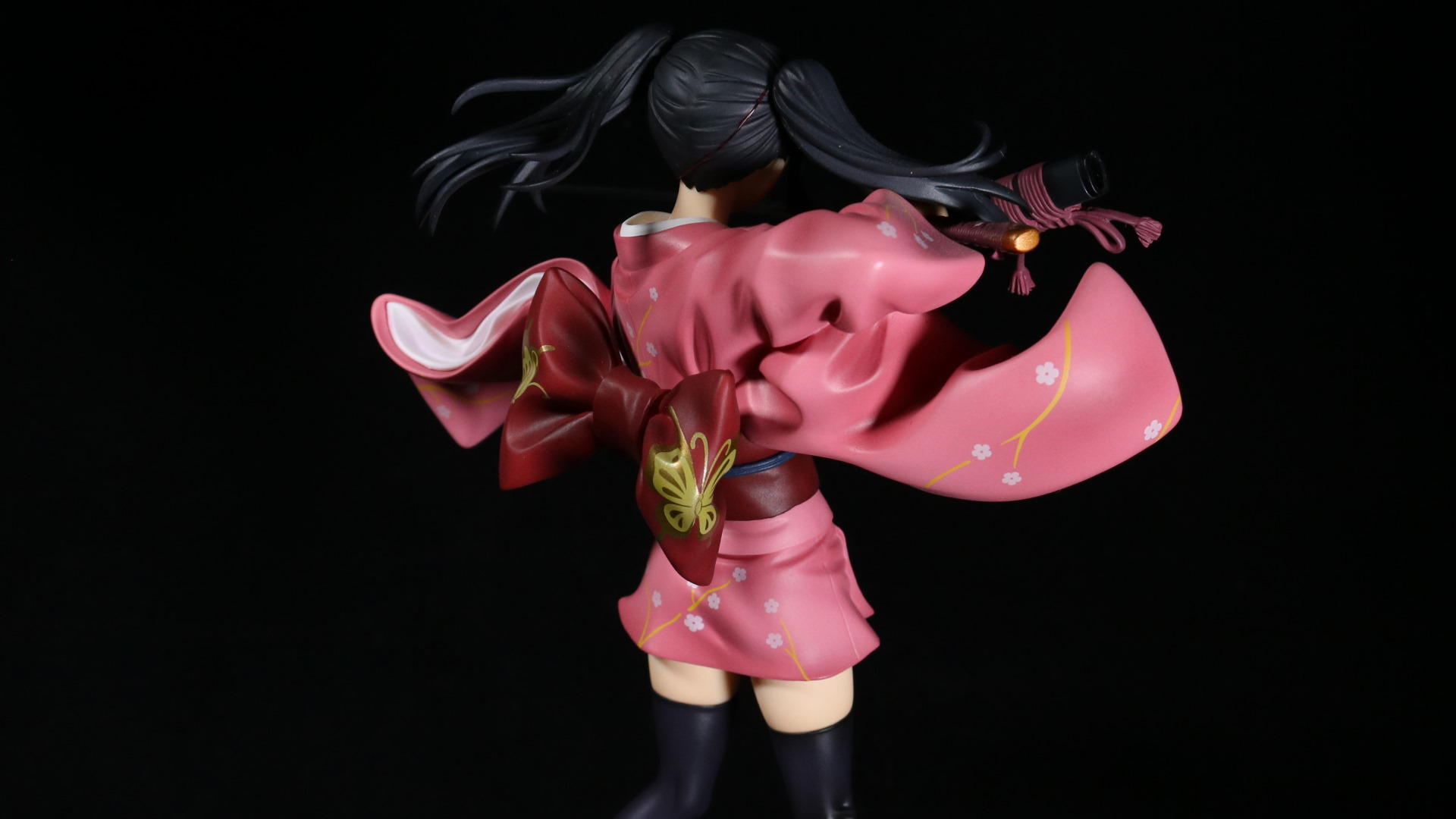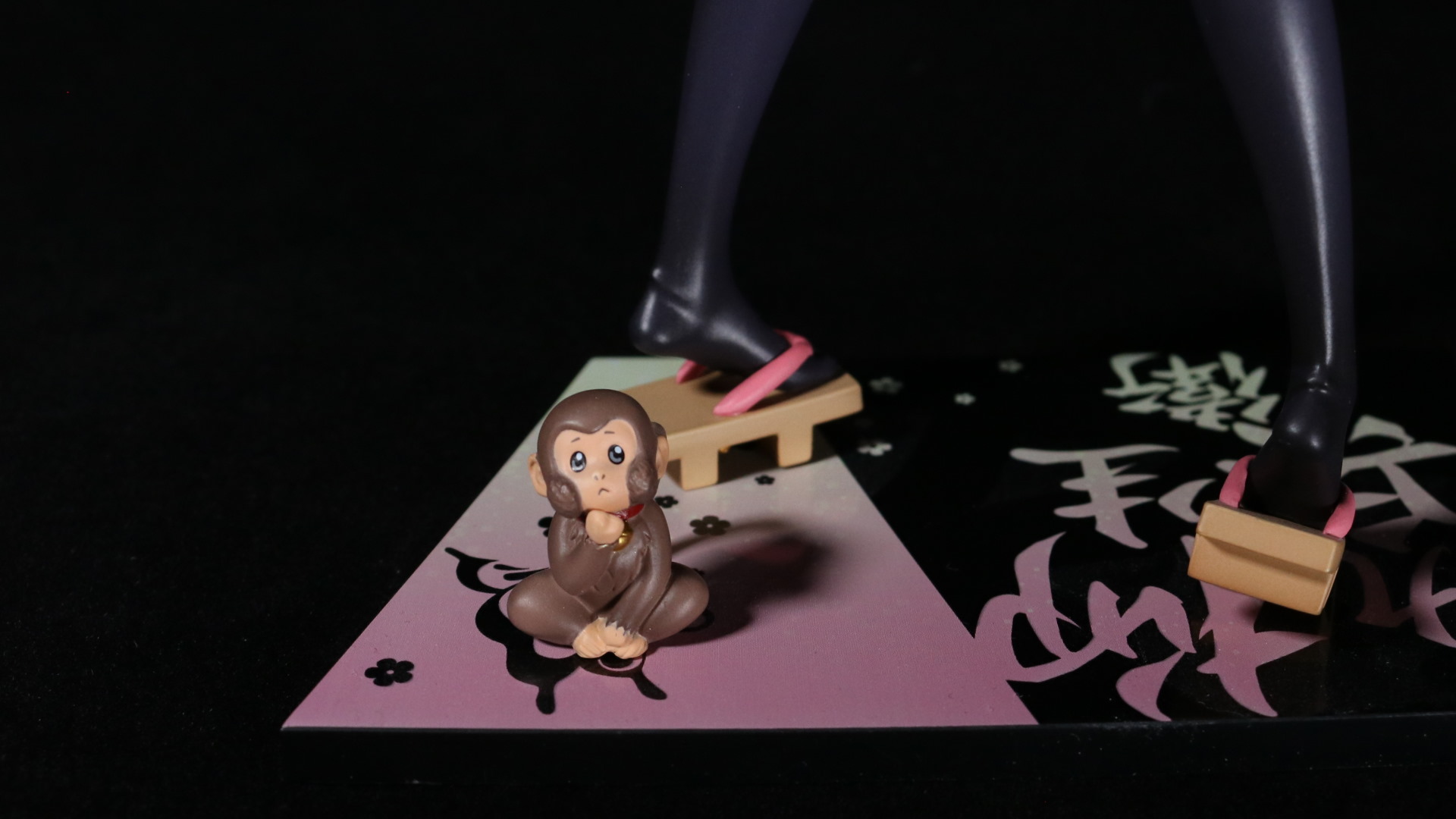 The monkey is her sidekick. His main weapon is poop right out of his arse. I am not joking here. He throws poop. His name is something of a ….., hmm.
Well, I will let you decide. His full name is
Jugemu Jugemu Unko Nageki Ototoi no Shin-chan no Pantsu Shinpachi no Jinsei Barumunku Fezarion Aizakku Shunaidaa Sanbun no Ichi no Junjou na Kanjou no Nokotta Sanbun no Ni wa Sakamuke ga Kininaru Kanjou Uragiri wa Boku no Namae wo Shitteiru you de Shiranai no wo Boku wa Shitteiru Rusu Surume Medaka Kazunoko Koedame Medaka… Kono Medaka wa Sakki to Chigau Yatsu Dakara Ikeno Medaka no Hou Dakara Raayu Yuuteimiyaoukimukou Pepepepepepepepepepepepe Bichiguso Maru
Again, I wish I was joking but that is his real full name.
Aaaanyway, the box comes with a second upper body which is –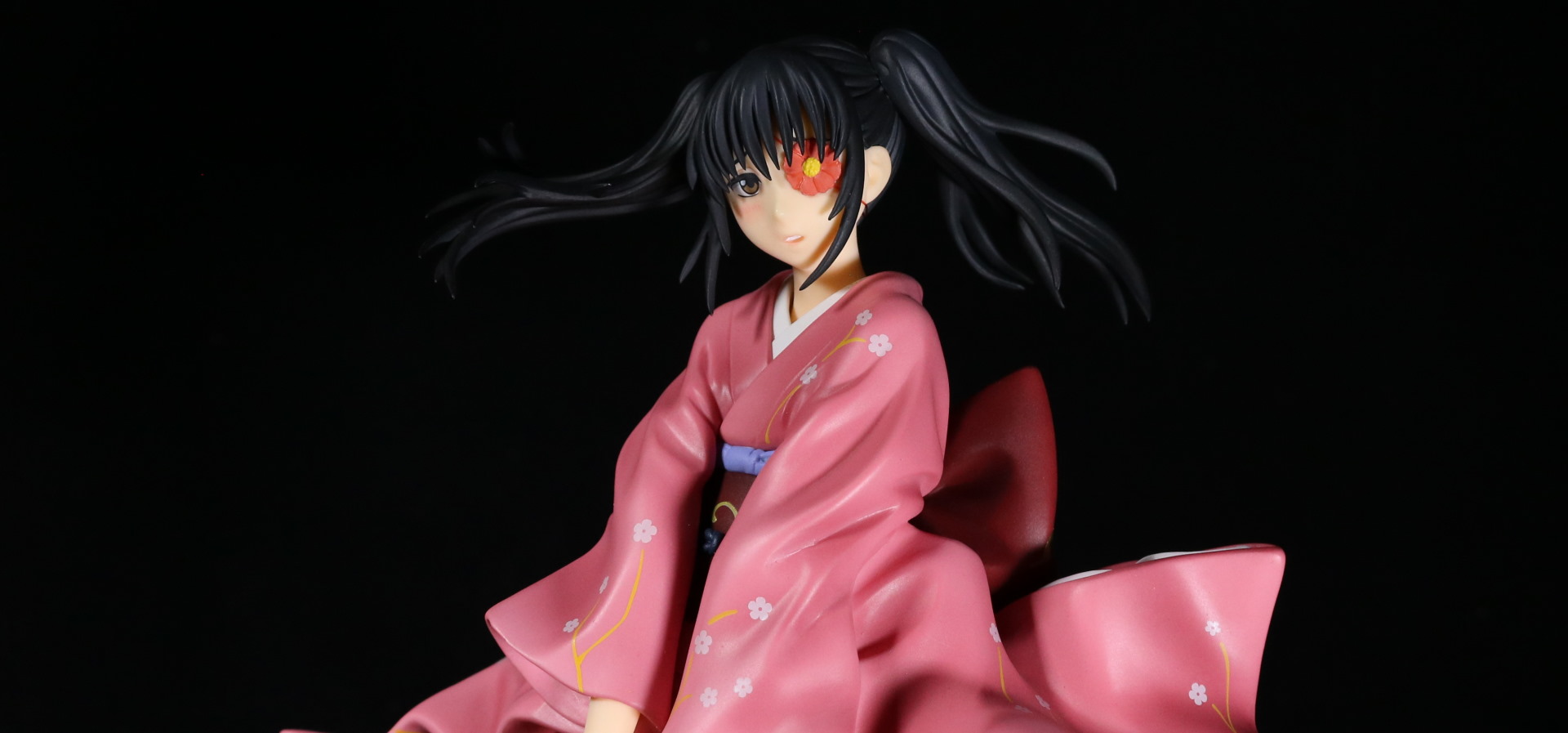 Ooof, damn. It is no wonder that Gin-san and Co did whatever they could to prevent her from getting a penis implant.
The joke aside, the figure remains to be one of my most favorite ones for several reasons.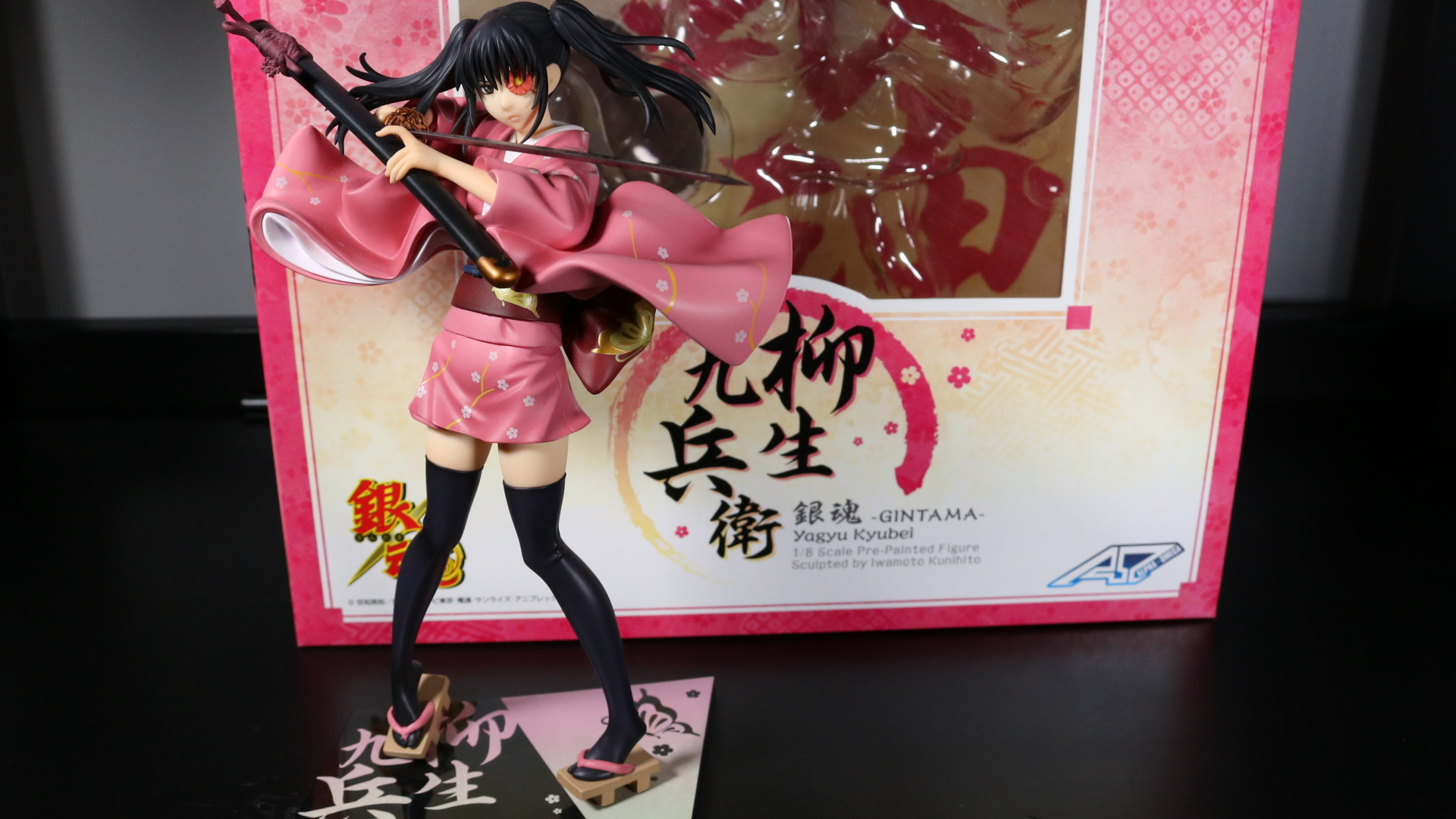 The first reason is that it cost me only 90 CAD, and the quality of this figure is really outstanding. This figure was crafted by Alpha Omega which is a sub division of Megahouse. In other words, the value of this figure can't be beaten.
Secondly, this is one of few figures that display cuteness, sexiness, and ferocity all at the same time.
Finally, the color scheme and her pose just fits. It's quite hard to deny that this is a good looking figure. Plus, I also get the monkey.