Nier Replicant Nier and Emile Action Figures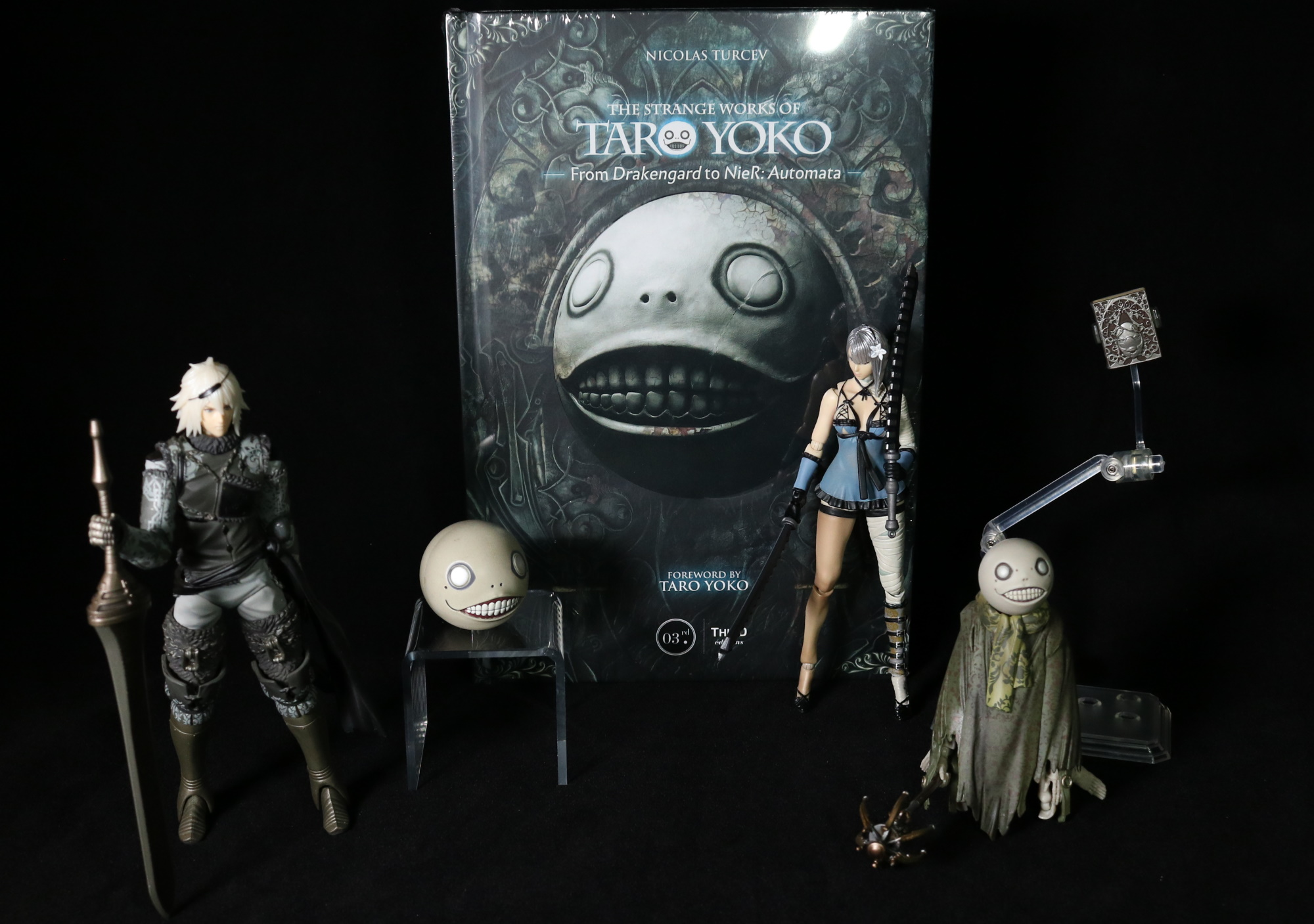 The full name of the set is "NIER REPLICANT BRING ARTS™ NIER & EMIL SET" by Square Enix. This is a set of four action figures from Nier PS3 game which include Nier, Kaine, Emil, and Grimoire Noir.
The set costs you 150 USD from Square Enix's own online store. I myself acquired this kit from Amazon Japan due to cheaper shipping and an automatic discount. It cost me 150 CAD (shipping + tax included) from Amazon Japan. So, deals are available. Shop around if you want this set.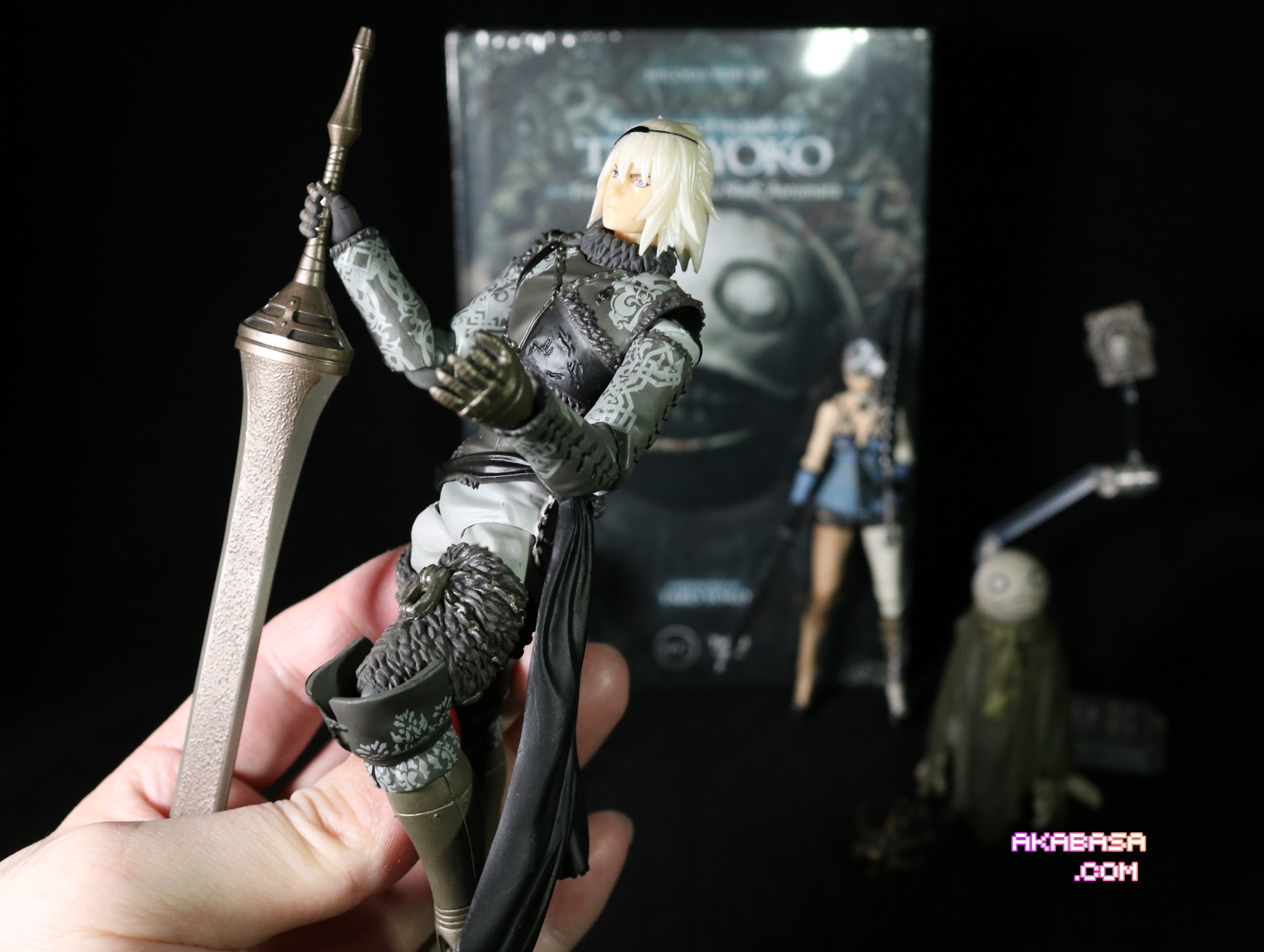 I will be honest with you. If it wasn't for Nier Automata, I would have never gotten this set. In fact, I wasn't even aware of Nier PS3 game until I finished Nier Automata. The primary reason for me to grab the game and subsequently this action figure set was due to a hidden boss scene from Automata where you fight Emil's heads.
They never gave up.

They kept fighting because they believed they could overcome someday!

Isn't that right, Kaine?!
When I heard the desperate cry from Emil mentioning Kaine, I became curious about the history between them. So, I sought out Nier PS3 game. Thankfully, I had a PS3 in storage which I kept because of one game: White Knight Chronicles which was my most favorite game for PS3 console.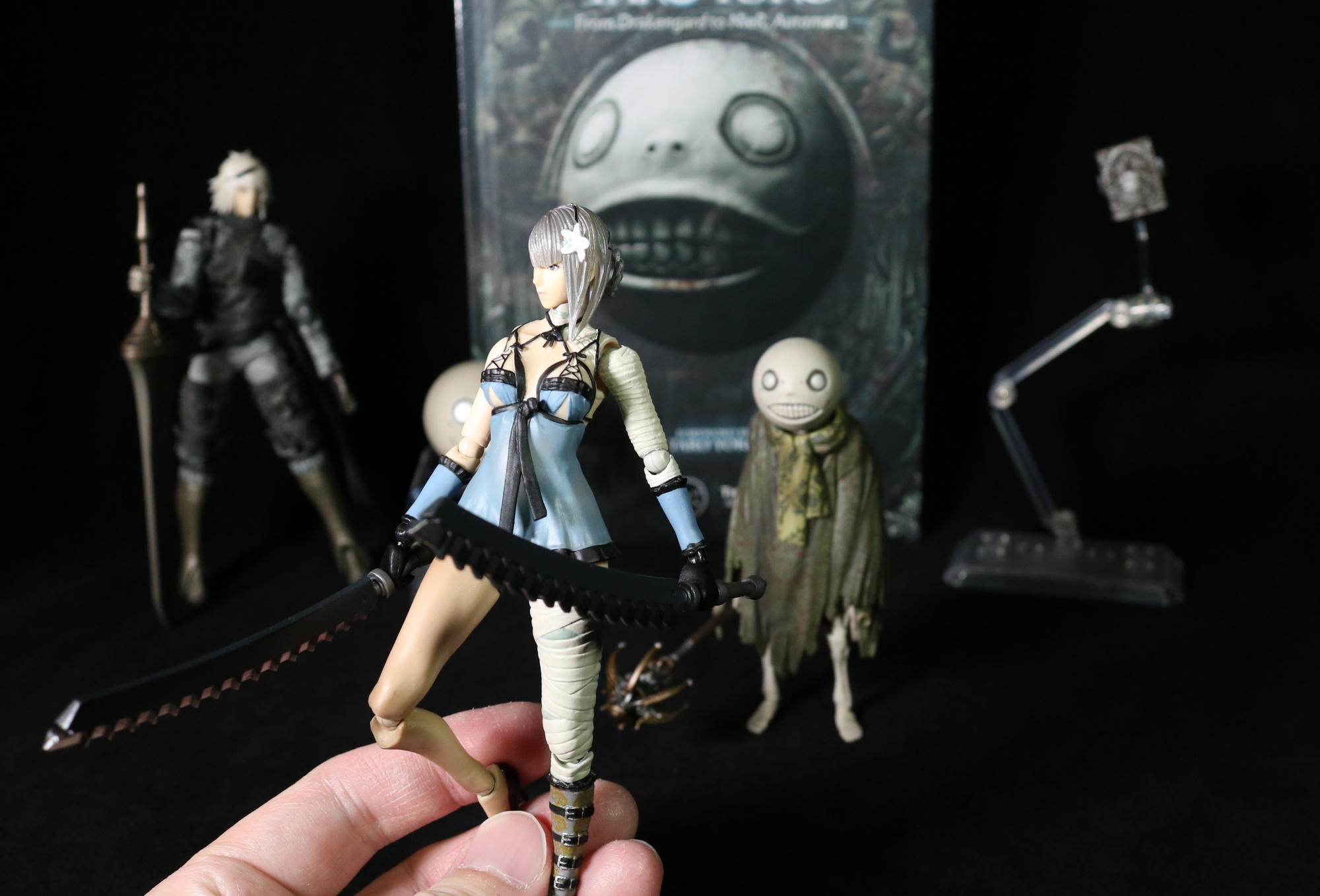 Yes, the Nier PS3 game was worth it. Yes, it was worth it … Well, to be honest with you, I didn't really enjoy the game. So much pain and suffering from the plot and characters … I did not exactly enjoy it but I certainly appreciated what the story was trying to tell me. Yoko Taro is a freaking genius in some ways.
I now understand why Emil made such a desperate cry. I even teared up a little when I fought Emil again in Automata. Emotions just flew in.
……………..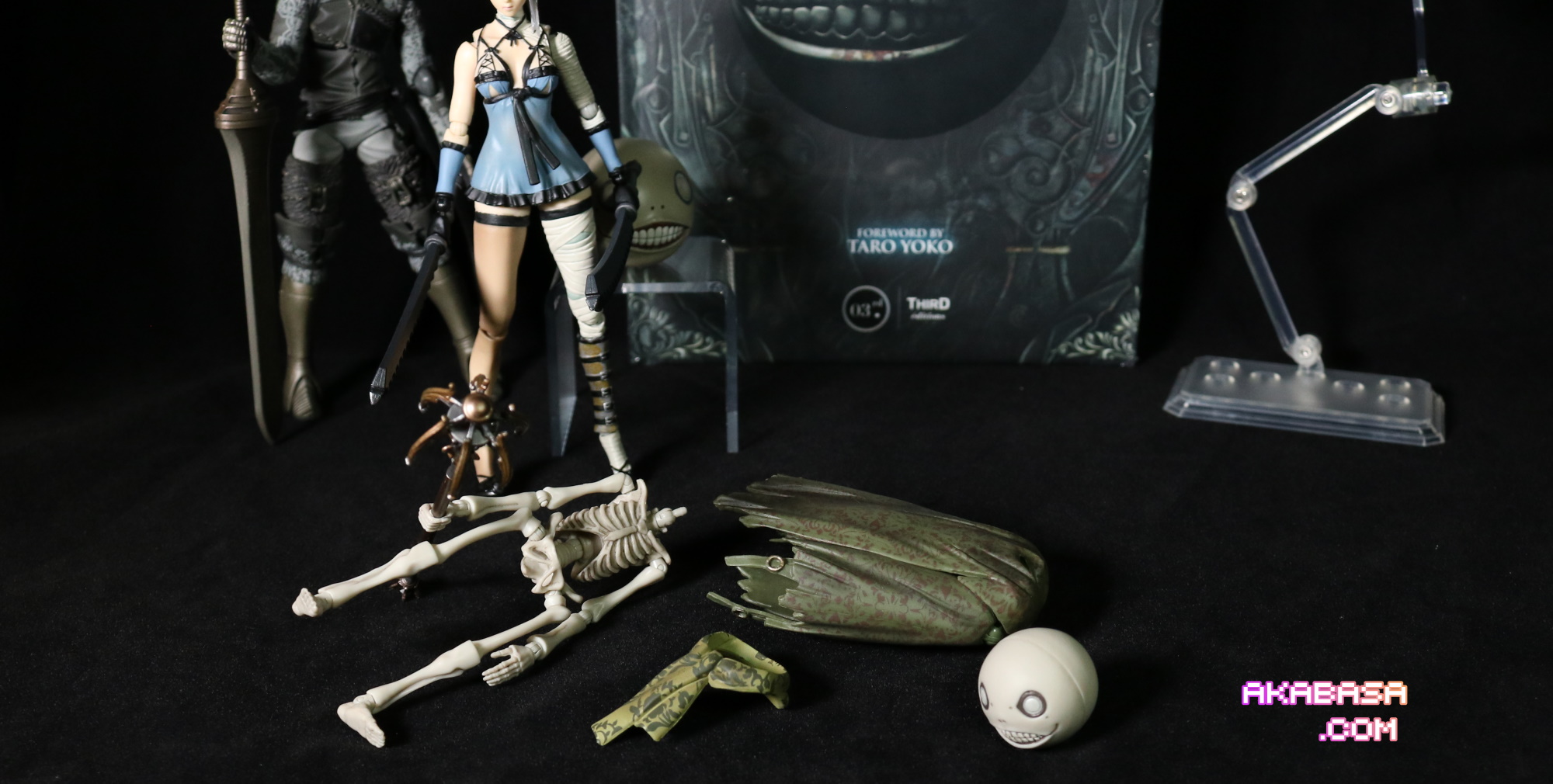 Action figures are normally 1/12 scale. I know the scale is never displayed but, having few 1/12 scale garage kit figures, I've come to a conclusion that their size is exactly 1/12 scale, which ultimately means they don't go really well with anything else on a display. They are kind of small.
As they are action figures, their joints articulate and can be posed any way you want. The action figures are to be supported by semi-transparent plastic arm support thingy but I don't generally do that since it kills immersion. Making them stand up on their own was fairly easy for Nier and Emil. When it came to Kaine though, it was impossible due to her high heel shoes. To make it worse, she is top heavy due to her two swords.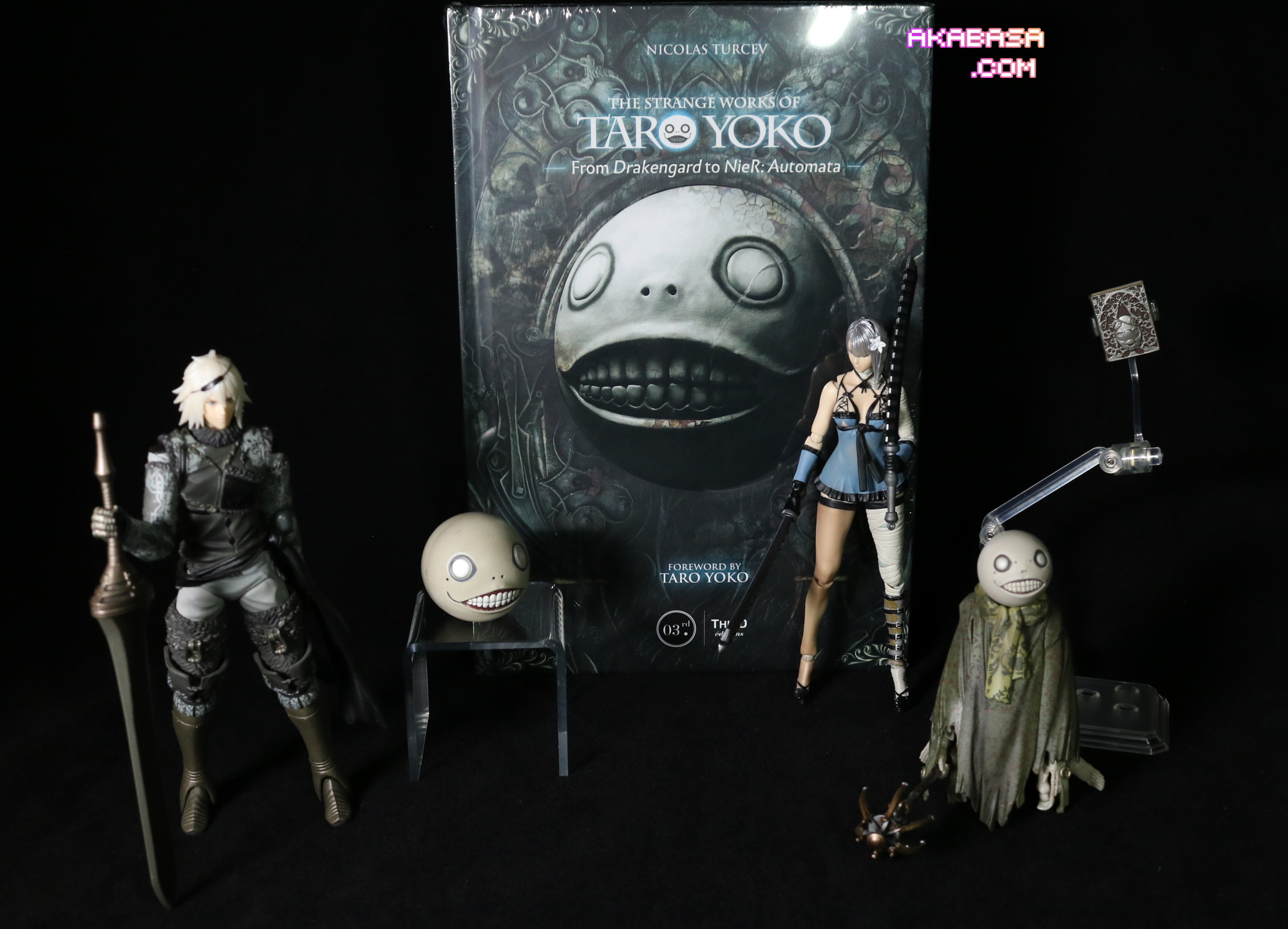 Do I recommend this set?
Personally speaking, nope. Action figures are not my things. I don't like how the joints look. I purchased this set only in respect of Yoko Taro and Nier universe. If it weren't for the emotional connections, I wouldn't have bought it. I do like the Emil (skeleton) action figure though. Because of his robe, you can hide his joints and make him look like a normal figurine.
And, well, Emil's face kinda grows on you.