Gintama Okita Sougo + Souko
This is Okita Sougo and Souko from Gintama.
If you are familiar with the series, you'd know that they are the same characters. I am going to review both of them in the same article.
Okita Sougo is the original one. Okita Souko is from Dekobokko arc (Gender Exchange). The arc lasted only 3 episodes but that somehow was enough for Megahouse to make Okita Souko in 1/8 scale.
If you have no idea what Gintama is, perhaps read my review 📚? Although that isn't going to help much.
Anyway, let's go with the male version first AKA Okita Sougo.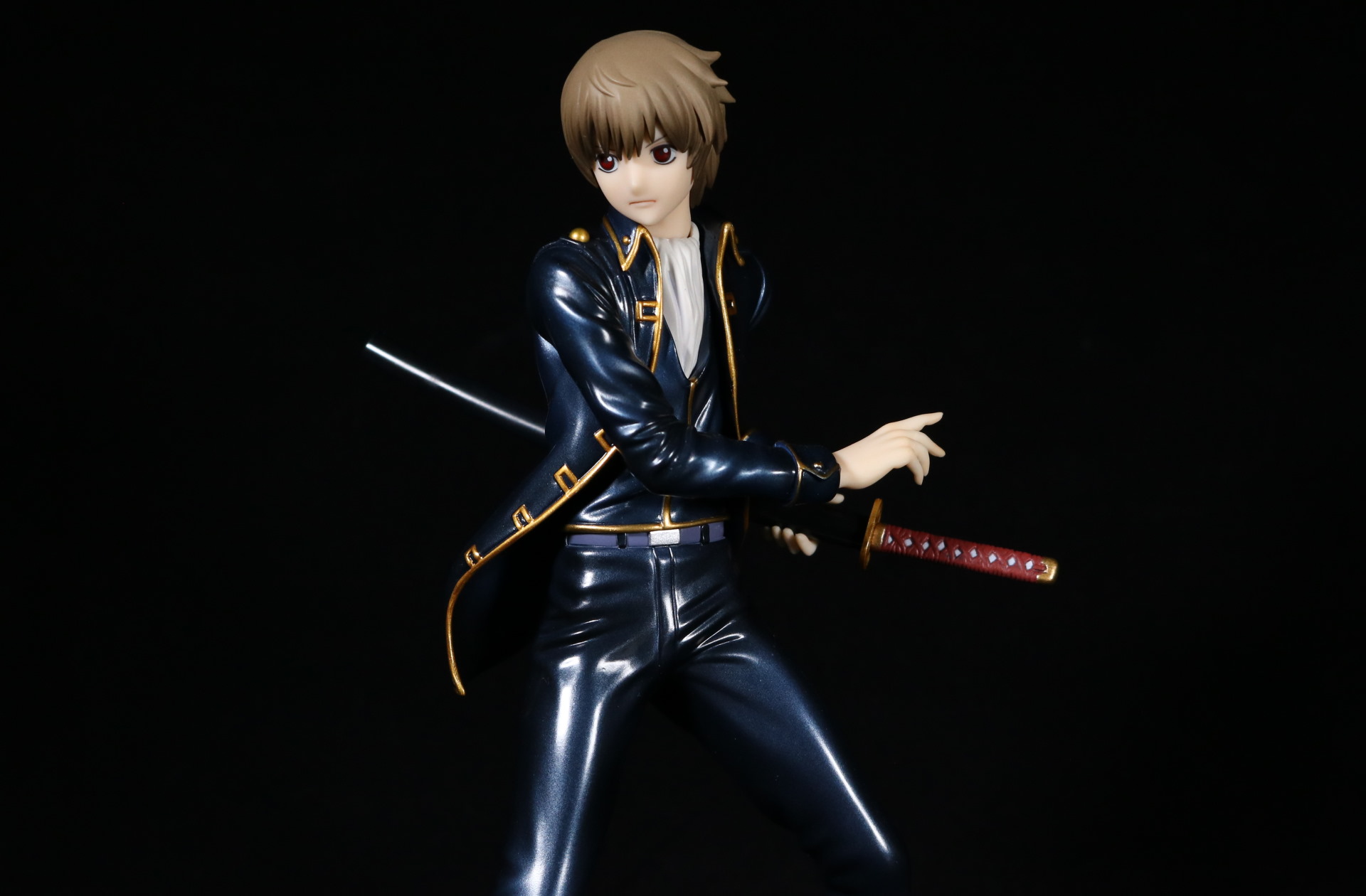 Okita Sougo is based on Okita Sōji who was a real person. He was a member of Shinsengumi. Sougo is also a member of Shinsengumi in Gintama. Both of them have very good swordsmanship. Of course, being an anime character, Sougo has something extra: He is a hardcore sadist. This trait of his doesn't appear to be too serious in early part of the anime.
But as the series advances, his sadist trait grows stronger.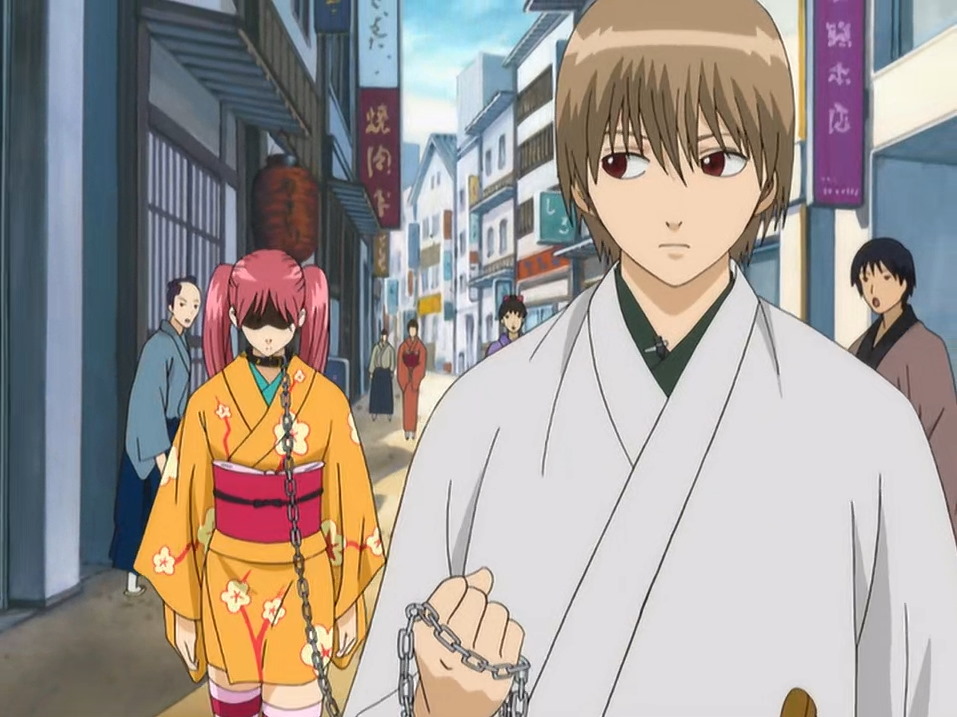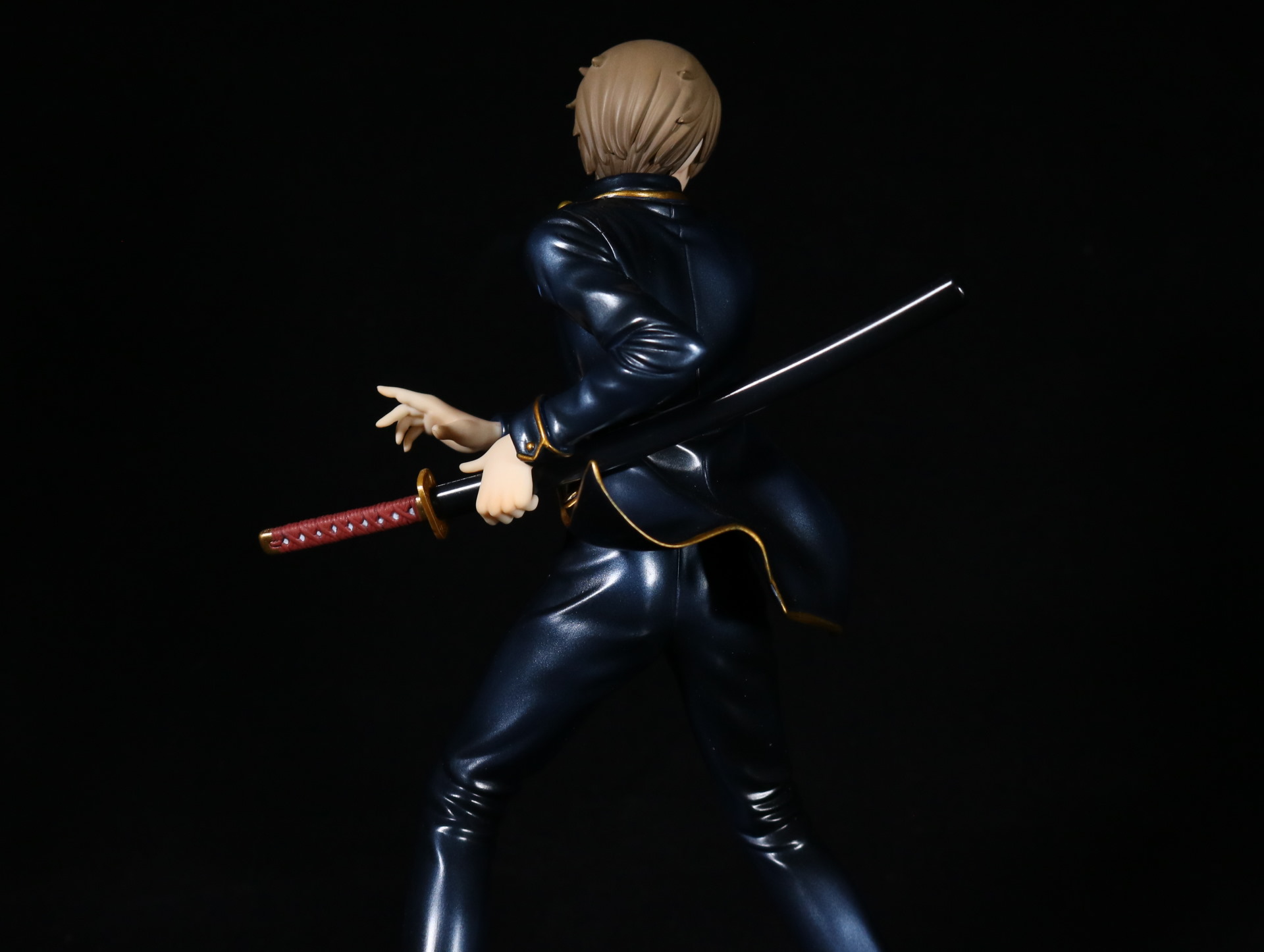 The figure has a few options which are –
A bazooka arm
An extra head with a troll sleep mask + smile
Those two may not seem much but it completely alters the figure's mood.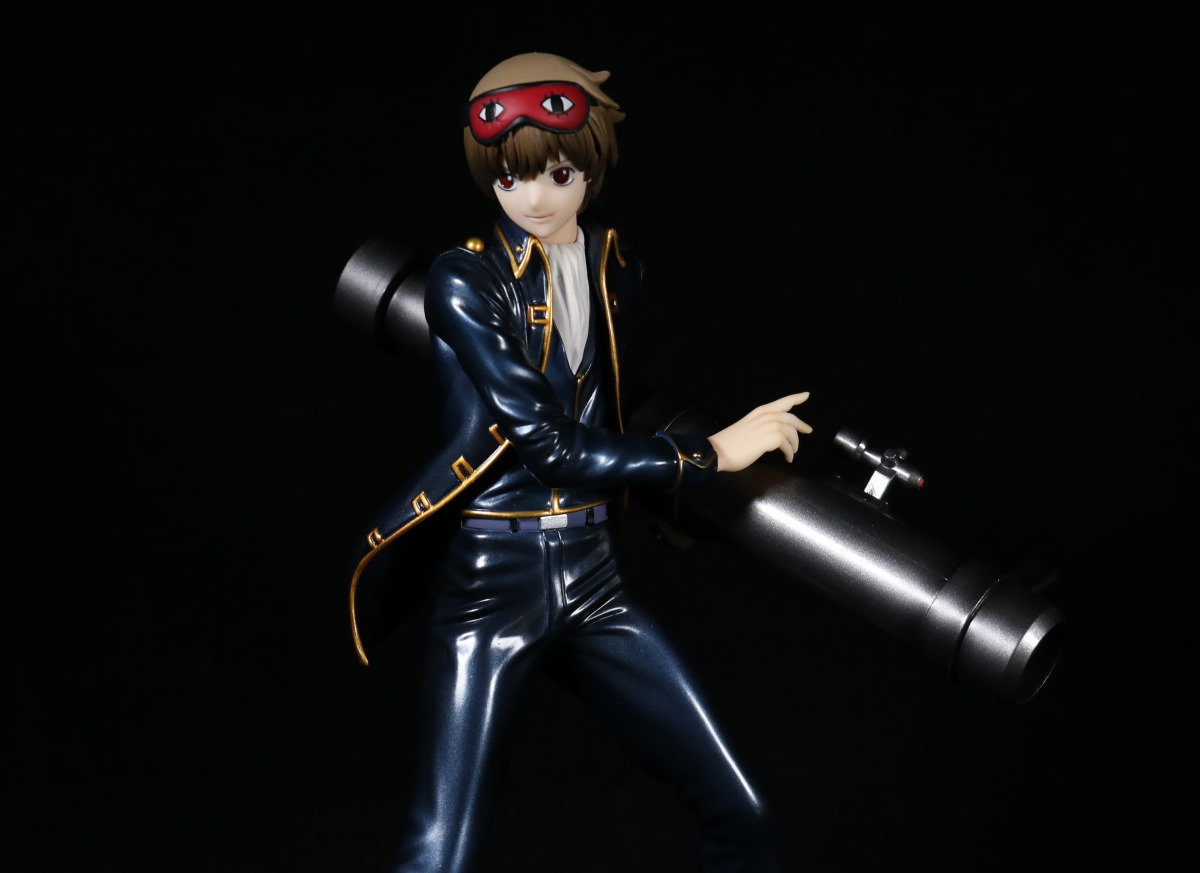 Overall, Okita Sougo figure is pretty decent. In fact, this figure is one of better male figures you are going to find on the market. Cheap, too, relatively speaking. It cost me around 100 CAD a few years ago. A figure of this quality should now cost twice at least.
Now, let's move onto Okita Souko which has a surprise in it.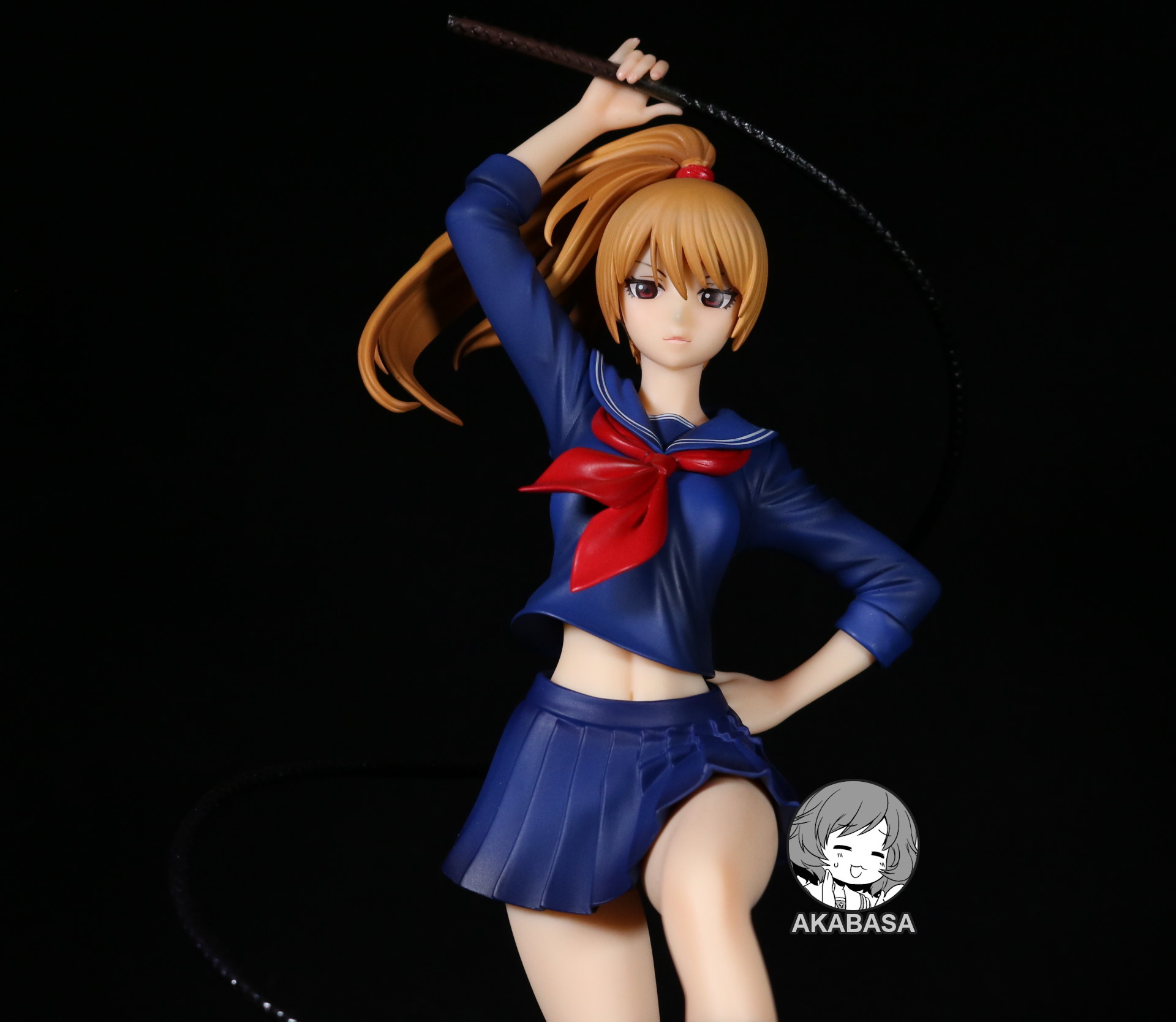 In Gintama Dekobokko arc, almost all characters had their genders swapped. Males became females. Females became males.
Okita Souko is a female version of Okita Sougo. The above outfit and pose was seen just for a few seconds in the anime.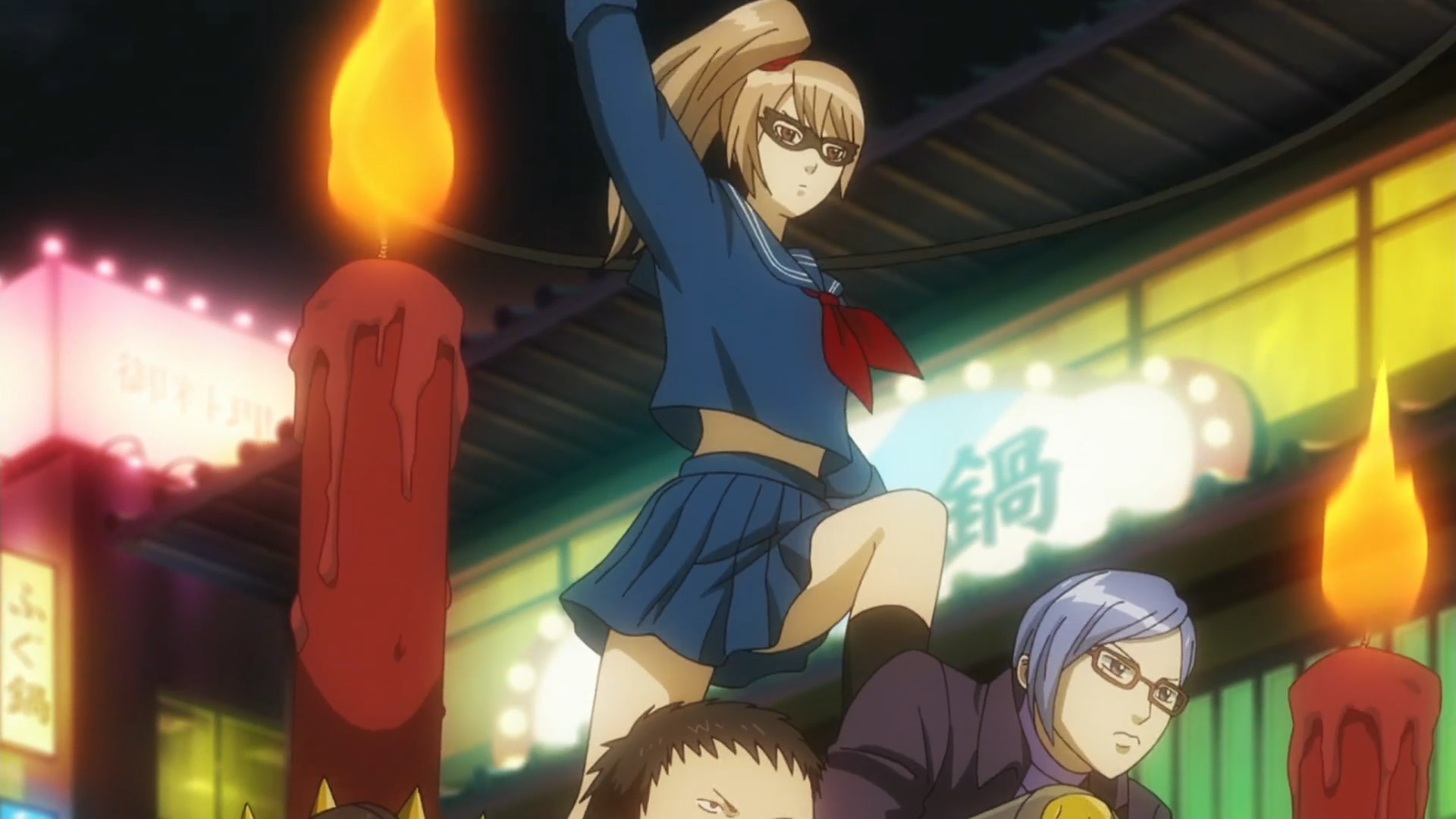 Even so, somehow this few seconds of screen time warranted a figure. And what is more surprising is that you can take her skirt off.
Well, being able to undress figures isn't something new, but this was the first for Gintama related figures.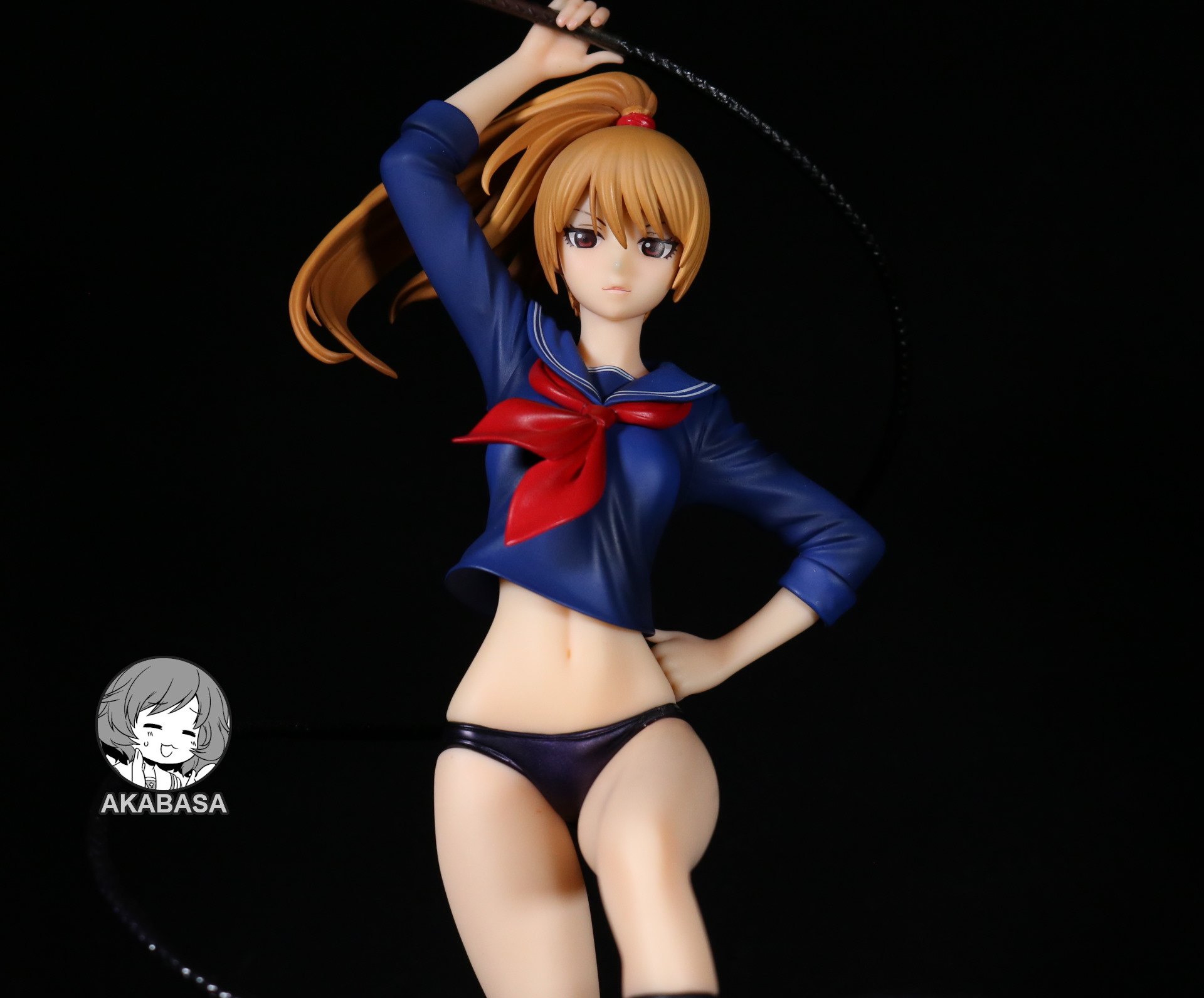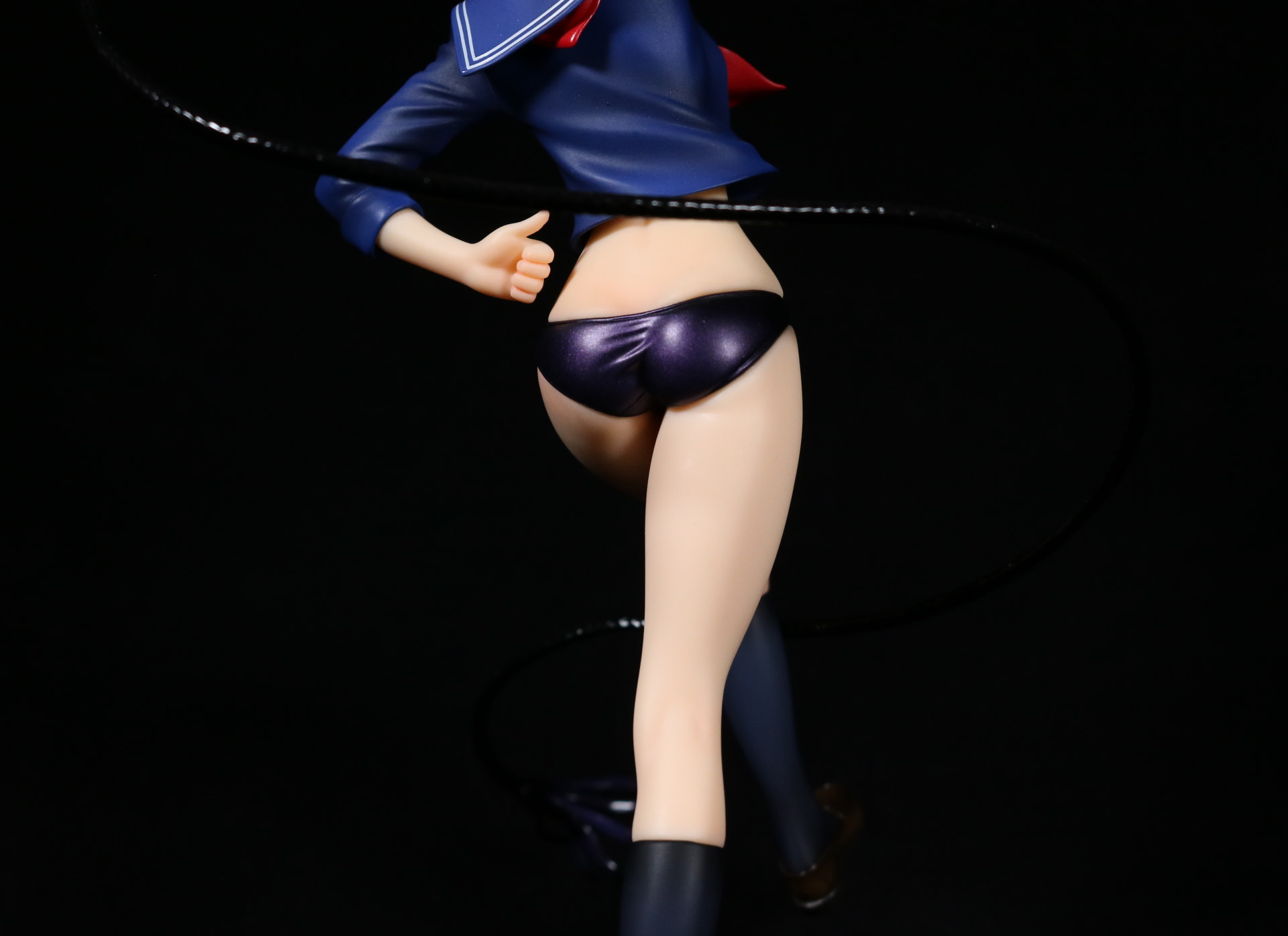 Gintama figures have generally avoided oversexualation of characters, but in late stage, two characters have been quite sexualized.
One is Souko. The other is a grown-up version of Kagura. The topic of Kagura being oversexualized warrants a separate entry of its own, so I won't discuss it here.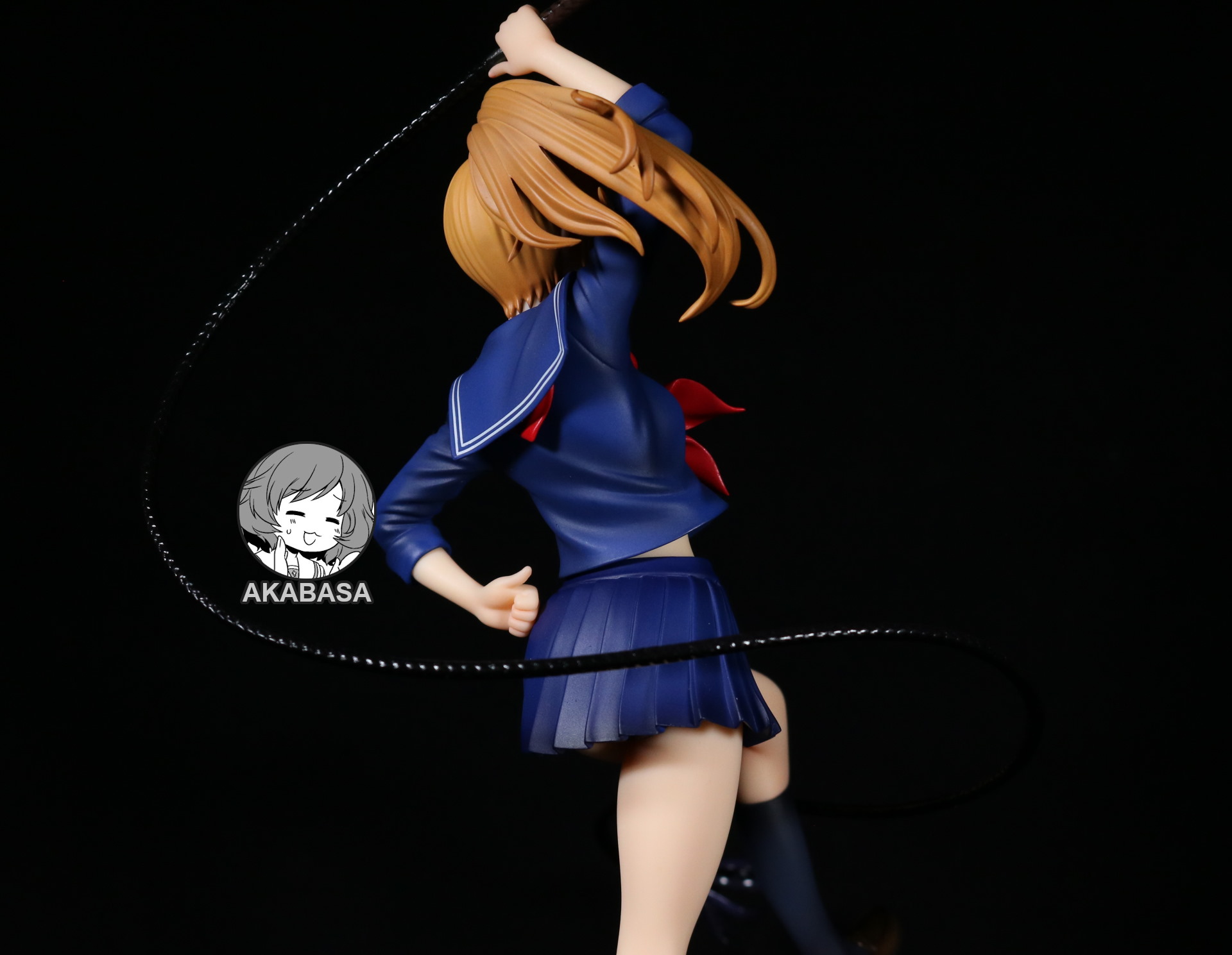 Potential moral-related debates aside, the figure is very good quality.
Her skirt has been molded from colored PVC and there is no paint at all inside of her skirt, meaning any chance of paint rubbing off while taking it off does not exist.
This may not seem much but I've had plenty of figures where taking off clothes would result in leaving paint residue. There are ways to prevent this but I think it often becomes a hindsight in many cases.
On outside, shading is good, and despite standing on one foot, the figure is secured firmly to its base. Her whip cannot be taken off.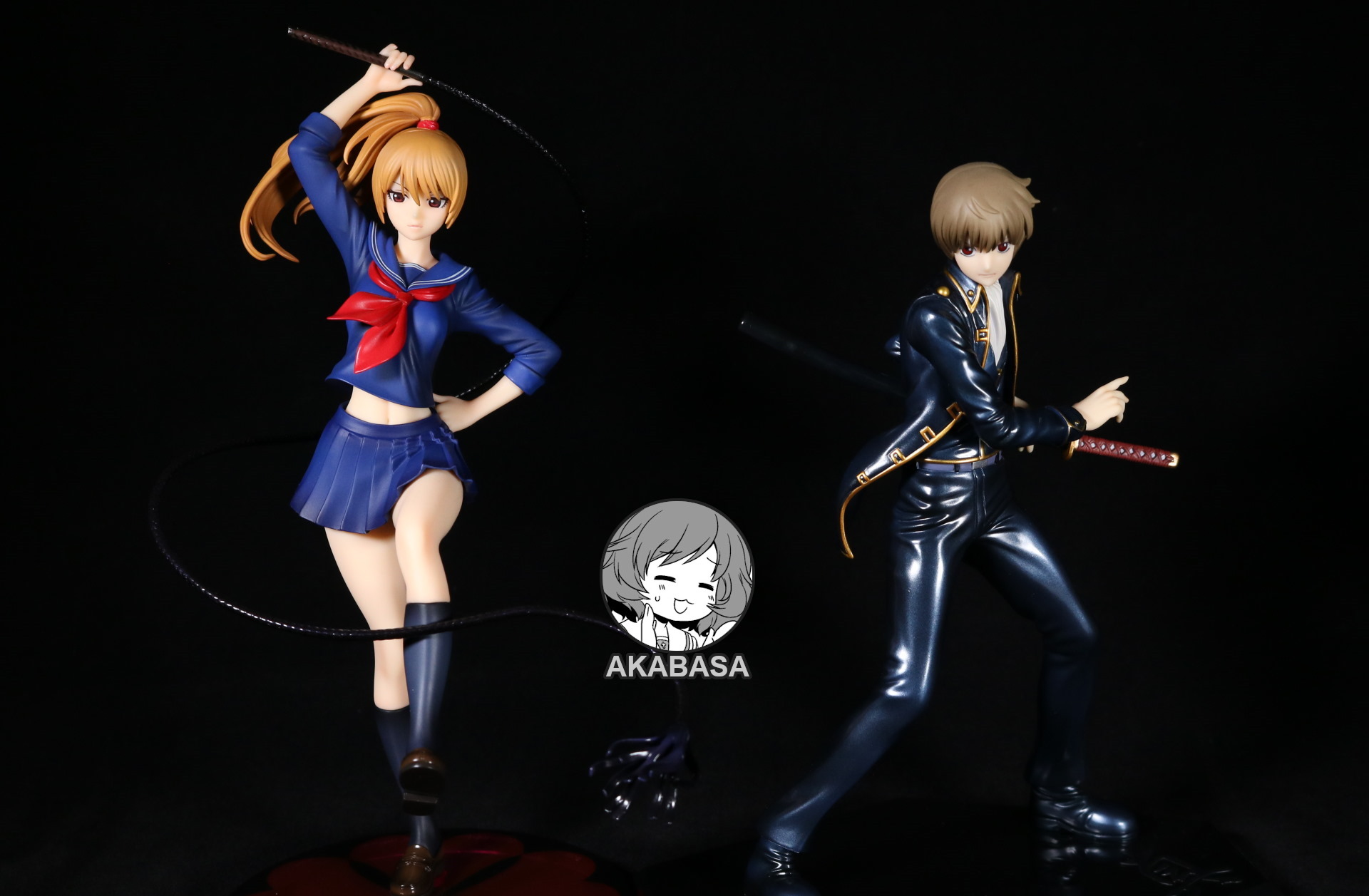 Okita's role in Gintama is somewhat hazed. He himself does not have a direct role in the series. But his affiliation with Shinsengumi means he has a role in the grand scheme of world because Shinsengumi has a clear goal as well as its roles in Gintama.
He isn't exactly a side character. He is more of a semi-main character, and his status of such is reflected by frequency of his screen time in the series. You can bet that he will likely make an appearance if a story arc is dead serious.
Additionally, Okita's own arc is potentially an arc that can emotionally break or shatter you. Okita Mitsuba arc, from anime episode 86 and 87 is a story that really gets Gintama going as jack of all trades because, before this arc, Gintama had been mostly parodic comedy.
Then this arc shows up out of nowhere and could break you down emotionally. For me, I simply did not see this arc coming. (This was before I read the manga.)
It is really, truly, a heart wrenching and bitter sweet arc where everybody loses. And, for me, it was this arc that made me feel that Gintama may be onto something. Maybe, it isn't just parodic comedy.
And it ain't.